There is a different vibe, and as cheesy as it sounds, it's the warm fuzzy feeling! You can feel the love where everyone is buzzing because they are spending time with their favourite people. Because it is a special occasion, that equates to extra love all around.
So if you are yet to decide on what kind of wedding you want, read on and discover why your big day can be small but grand in personality.
While planning a wedding, many future brides dream about a huge celebration, hundreds of guests, and a spacious ballroom; generally, the bigger, the better. But it's no longer a rule. Instead, more and more couples decide to abandon this trend and go for romantic, intimate weddings inviting only their closest friends and family. So why do these types of weddings become more and more popular? Well, there are several reasons
A smaller wedding will cost less money, but it will also cost less time to organise. Any DIY tasks you're planning on doing for your wedding won't monopolise your time to such an extent since there will be fewer things to make.
These numbers may vary a little depending on who you're speaking with. Still, a small wedding typically includes 50 people or under, a medium wedding has a guest list of anywhere from 50-150 guests, and a large wedding has over 150 attendees.
Make it a destination. 

Personalise your ceremony. 

Add personal details to the décor. 

Indulge in the cuisine. 

Sit family style. 

Create opportunities to gather and socialise. 

Have exceptional entertainment.
Smaller guest numbers go with the wider choice for wedding venues. You don't have to worry that many guests will not fit your dream location. You will have endless opportunities regarding ceremony and reception and arrangement of the tables, dance floor area, and many more.
Whether your ceremony venue is tiny or you're a shy couple trying not to make a spectacle of your vows, you should truly keep it intimate if you're not inviting a large portion of guests to the service. That means including, at most, your immediate family, wedding party and closest VIP friends only.
More Intimate Atmosphere.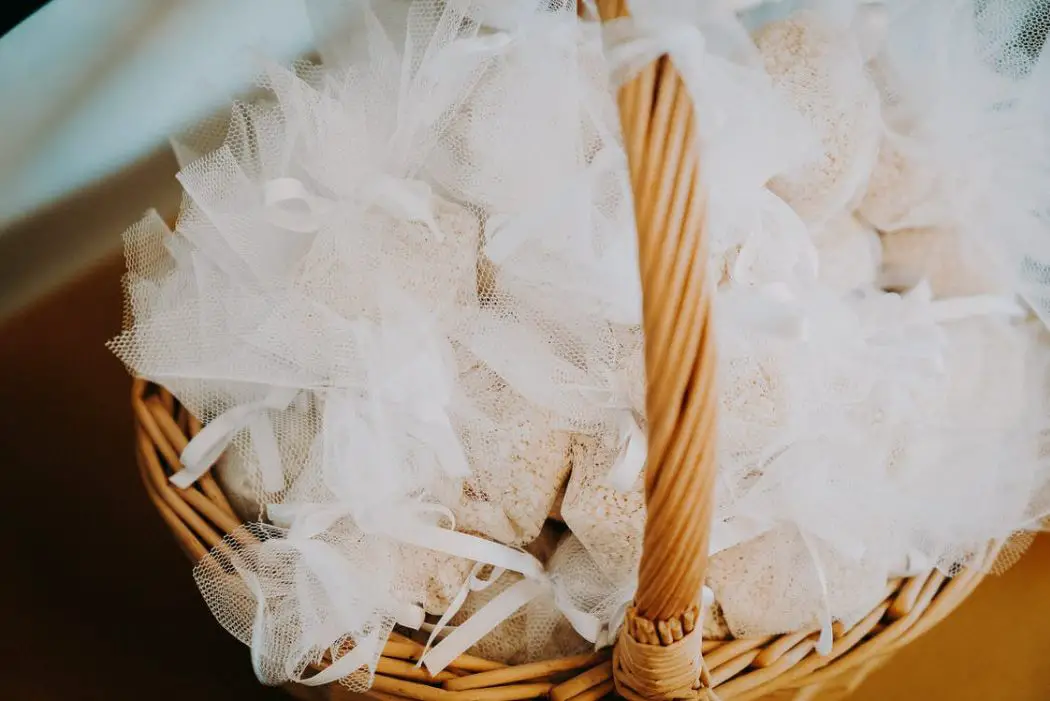 Cutting the guest list will ensure that the people you will see during your Big Day are your loving ones. Why deal with someone you've never seen or didn't stay in contact with? A smaller celebration means a more intimate atmosphere. Maybe you don't see it yet, but it will help your stress level. Many future married people worry a lot about confrontation with people they particularly don't know. Push the pressure away and focus on yourself and your feelings.
Our Advice:
Be prepared that you might hurt someone's feelings.

Instead of neglecting this fact, have an honest conversation with the people who were likely to feel invited.

Tell them the truth about your small and intimate wedding; surely they will understand and support you.
Your Dream Location.
The smaller guest number goes with, the wider choice for wedding venues. You don't have to worry that many guests will not fit your dream location. You will have endless opportunities regarding ceremony and reception and arrangement of the tables, dance floor area, and many more. It's very common for lovely private villas or elegant castles to have a limited number of guests. If this restriction does not limit you, you can start searching for something that will get your heart.
Our Advice: Choose something cosy and intimate that will emphasise a close relationship with your guests. With two spacious venues, your guest might feel lost and not comfortable.
Typical wedding venues exist to accommodate an average-sized group. Often it won't make financial sense to rent those spaces for a small wedding. That's when a whole world of non-wedding venue spaces opens up for you! Everything from restaurants to non-profits, backyards to festivals, historic inns to aquariums, forests to museums, beaches to bookshops. Want an underwater ceremony? Go for it! Get married where you like.
Be aware that sometimes 'unusual' venues may need extra work to get them fully set up for a wedding! This awesome guide to backyard weddings sheds more light on what's required for a backyard wedding. Of course, you'll have to think about renting port-a-potties, linens, tables, chairs, a tent if it rains, and a power supply. Just make sure you're prepared.
The Wedding Day Can Be A Little Shorter.
With a smaller guest count, the logistics can often be less complex. You may skip a bunch of traditions, so there'll be less need for an 8, 10 or 12 hour day! How does that benefit you? You can have more time to relax and savour or pack more activities away just the two of you into the day. But, again, it's about how you choose to use that time, crafting your unique wedding day.
Your Wedding Guests Will Feel Like Participants.
One of the biggest regrets of newlyweds is that they didn't spend enough time with each guest. With fewer guests, you can cherish everyone that made an effort to be there, with no pressure to 'get to everybody'. Each person will feel truly valued. You can encourage the informal sharing of stories. You can keep things cozy by sharing one table with a small enough group. Your guests will get to know one another!
Even if guests can't be there in person due to the pandemic, a wedding Livestream is a wise investment and one that you'll be able to hang onto long after the confetti is thrown and the cake is devoured.
Your Guests Could Provide All The Help You Need, So It Stays Very Intimate.
You can create many aspects of your wedding with your own hands. For example, you could ask guests to donate their unique talents instead of a traditional gift. It's possible to have a low-key wedding that you don't use outside vendors. It is a good solution for those who value true intimacy without strangers present. Plus, with your guests more involved in the process, you can get rid of stuff guests don't care about. If you're planning a bridal shower, consider having that at home to save on costs and keep things intimate.
You Get To Stand Up To Everyone Who Opposes It And Feels Great About It.
Having a small wedding is a conscious decision. But you may experience friction with people who expected an invitation. It's easier to create a small guest list than a regular-sized one. With a large guest count, those excluded may feel even more hurt than knowing you have an intentionally small wedding. Plus, if people can't give you their blessing, that says more about them than you.
The Greatest Attention To Detail.
We are all a little bit perfectionists and like to control everything. While planning a smaller wedding, you can make sure everything is perfect and buttoned up. Everything can be more elaborate.
Our Advice: Small weddings are more transparent, so everything must run like clockwork. "Smaller" doesn't mean that they are simpler to organise. On the contrary, you have more control over every detail, but you must remember that every failure is more visible and harder to turn a blinder's eye to with fewer guests.
Let your imagination run free.
Small Wedding = Small Budget.
Yes, it all depends on what you are looking for, but usually smaller weddings are cheaper than the big ones. The smaller venue, the smaller amount of personalised details and especially the catering prices. With the number of guests, the costs usually get higher. An intimate wedding might be something for you when you are on a tight budget.
Our Advice: Sometimes, cutting the guest list is the only way to have everything you envisioned for your wedding day. Envision what is more important to you. And remember that no one has the right to call you selfish. We all deserve to have a perfect wedding, the way we want it to be.
Each of these places is exceptional and has its particular charm. Whichever you choose, you can be sure that this journey will be unforgettable.
Perfect For A Destination Wedding.
When you dream about a special destination wedding, organising an intimate celebration gives you this opportunity. It opens the doors to the brand-new dimension of the wedding reception. Regarding transportation and accommodation, it's way simpler to organise a small, intimate destination wedding than a big one. Moreover, it will get you closer to your guests and guarantee more time spent together.
Our Advice: Planning a destination wedding can be very complicated, even for a small group of people. Knowledge and expertise of the chosen location are indispensable. However, don't take your skills for granted. Professional consultations when planning a destination wedding are a must!
Each of these places is exceptional and has its particular charm. Whichever you choose, you can be sure that this journey will be unforgettable.
Relax With Closest Friends And Family
Your marriage should be celebrated with the people that matter to you most. Everyone hates the dreaded guest list! Make it easier on yourself and only invite those you want there. By surrounding yourself with your loved ones who know you best, you will feel relaxed and be able to enjoy your special day. Forget inviting distant relatives you didn't know existed; an intimate wedding is a perfect solution!
An intimate wedding offers you a celebration with close-knit friends and family where you don't have to worry about putting on a show. Good company goes a long way, and it is always the people that make it special anyway. So to rid yourself of the social obligation and spend time and welcome your guests in an intimate environment, where they will also find mingling a pleasure in smaller crowds.
Save Money With An Intimate Wedding.
It is the one you were waiting for! Of course, by cutting down your guest list, you will ultimately save the bank account. It is one of the main reasons couples opt for an intimate wedding to stay within their budget. Money saved here can go towards treating yourselves to that honeymoon you have always dreamt of. (Says the wanderlust in me!)
Splurge
However, you could go the other way and pull out all the stops! Because there is a smaller guest list, you can afford to splash out on a destination wedding or weekend wedding, treating your guests to something special. Maybe you had your eye on that dream dress or a band you both want. It's your day, after all! So why not go a little crazy and spend on the things that matter to you. One of the myths about intimate weddings is that the term is a byword for 'budget wedding'. Not so at all. What they afford is flexibility. You can choose where to splurge and where to save. For example, you could splurge on an 8-course tasting menu with fine wine pairings. Doable for a small group. And yes, you can also save money by cutting down the cost per head and the headcount itself.
Get Creative And Customise
There are some great quirky venue choices you can go for, from small castles to museums and pubs. You can choose somewhere that reflects you both and create a truly all-encompassing day of your personality. But, of course, you want your guests to say, "That is so them!"
With a smaller wedding, you can afford to go into detail and personalise, especially when it comes to DIY projects or wedding favours. You can spend more money and get a favour to wow your guests. Go that extra mile and show your token of appreciation with bespoke gifts. Guests will love your creativity. 
You Get To Cherry-Pick What Traditional Elements You Want.
Lose the bouquet toss but keep the cake? Or ditch being walked up the aisle, but yes to a flowy white dress? You don't have to stick with the typical wedding format with a small wedding. But neither do you have to reinvent the wheel. Pick and choose what you want! Maybe you want the traditional format but with way fewer people.
You Surround Yourself With People Who Love You And Know You.
Weddings are so personal. They're about love, vulnerability and heartfelt promises. They're about new chapters and old memories with tears and laughter. Do you want to experience all that with your dad's golf buddy? Some brides are surprised by how weird it feels to be the centre of attention for hours. Keeping it intimate allows for much rawer emotion!
You Can Use Vendors That Will Create Something Bespoke To Suit Your Tastes.
Wedding vendors usually have a way of working that they've refined over the years. It allows them to be the most efficient. However, sometimes their business models cannot accommodate unusual requests or small orders. Vendors that sit outside the mainstream are used to honour unique creative visions. The same goes for DIYing your wedding. You can make it yours.
Your Wedding Can Be Your Creation.
You decide what your priorities are! Do you prefer brunch or an elegant cocktail reception? A dessert extravaganza or high tea at the best hotel in town? A luxury tasting menu at a Michelin-starred restaurant in Europe? An outdoor picnic potluck at midnight? A dance party in the woods? The possibilities are endless. When you stumble on the right solution, you'll know!
If you choose to go it alone, make sure you get a clear and realistic idea of how long each event from your intimate wedding will take. The biggest mistake I see is couples thinking 'simple' means 'let's wing it. There is tireless work that goes on behind the scenes of every wedding. The only question is, will it be your work or the work of a wedding professional?
Make It Special With An Intimate Wedding.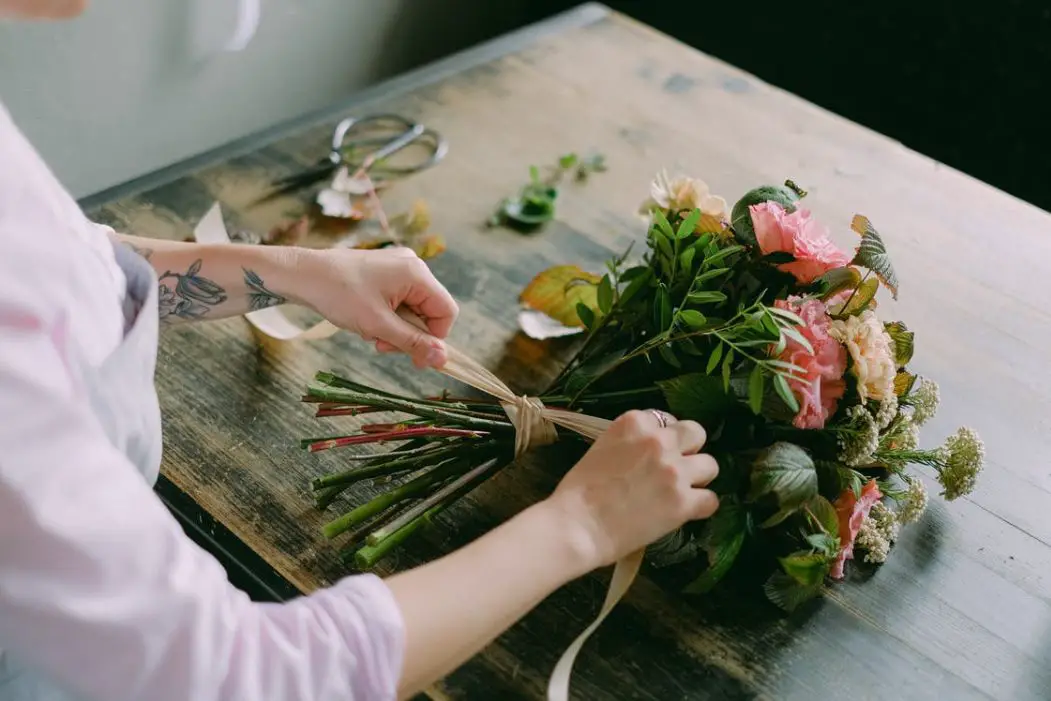 You have already broken the mould of wedding traditions by having an intimate wedding, so your guests are more likely to remember the experience. Consider adding on a pre and post-party to make even more fond memories with your loved ones. 
You get to spend more time enjoying your engagement because you won't consume yourself with all the wedding planning and stress of planning weddings on a larger scale. Instead, spend that time as a couple and enjoy the honeymoon period whilst it lasts. 
Your photographer can focus on capturing those special moments as a couple instead of gathering guests for large group photos. Love the moment and embrace the intimacy between friends and family whilst the camera clicks away.
Overall, it's your wedding day, so why spend it you will never see again after your big day? Stick to your close circle of friends and family! Be comfortable and feel free to party the way you want because you know everyone there will love the moment and get it. So what are you waiting for if this sounds more like you than a large lavish wedding? Start planning that small perfect wedding you have always dreamed of. Create a unique and unforgettable intimate wedding that reflects the two of you.
Conclusion
Planning an intimate wedding can be a great way to celebrate your love with family and friends. But, if you're considering having a smaller wedding, we can help! Our team of experts is here to provide advice and support with every step. From finding the perfect venue to choosing the right flowers, we can help make your intimate wedding dreams come true.