Have you ever considered eloping? If you've landed here, the answer to that question is probably "yes!" 
Eloping is truly a wonderful experience, but it is not for everyone. Some couples prefer the "just us" experience while others enjoy the idea of having a raucous wedding party.
Here are some pros, cons, and other things to consider if you and your partner are thinking of eloping.
Cosmopolitan events is your perfect wedding venue in Melbourne delivering fairytale weddings for the bride and groom.
Hopefully, this list steers you in the right direction and ultimately makes your day perfect!
What Does it Mean to Elope?
In the simplest terms, eloping is a more private way to wed without the usual pomp and circumstance that comes with a traditional wedding. 
The classic definition of the word meant that you were running away and getting married, often without telling your families, but these days that's not always the case. 
This is partly due to changing ideologies around eloping and a more open-minded perspective on the whole affair.
Eloping is more acceptable because it can be a better choice for some couples. Generally, eloping is less expensive, less complicated, less stressful, and is more intimate.
So, what is eloping about? An elopement can look different for every couple. You could choose a simple ceremony at lunchtime on a Tuesday or leave your loved ones behind and get hitched on vacation. 
You could also invite a select, close-knit group of people to witness the exchange of vows. 
Overall, you'll say "I do" and begin your marriage sooner with less planning and a significantly lower price tag.
What Is the Difference Between Eloping and Marriage?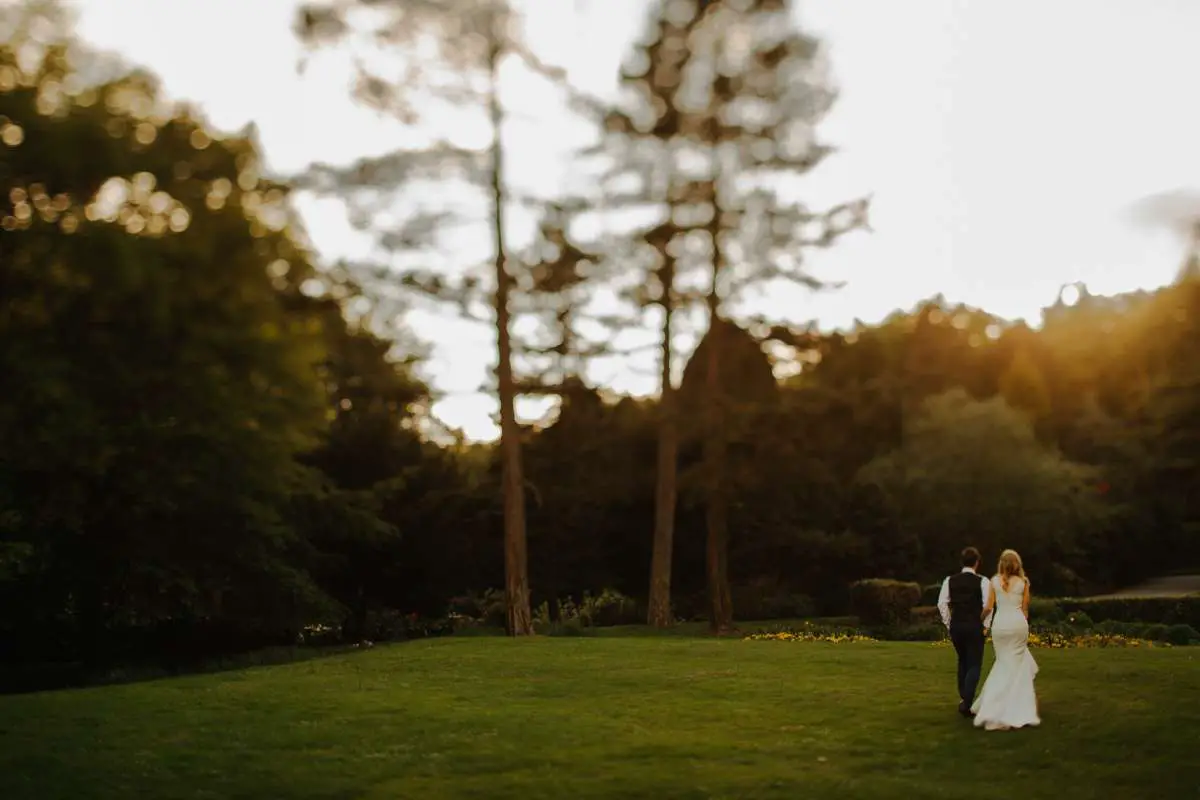 Before we dig into the pros and cons of eloping, let's define what eloping even means. 
Eloping is traditionally defined as a sort of runaway wedding done quickly and in secret with usually only the couple themselves present, but these days eloping means an intimate, small scale, more casual wedding with few or no guests in attendance.
Is it Ok to Have a Wedding After Eloping?
Yes! First of all, it is OK to do literally whatever you want when it comes to your marriage, wedding, elopement, or anything else for that matter. 
But particularly as it applies to elope, having a wedding after eloping can be an excellent option for various reasons.
Many couples scheduled to marry in 2020 during the pandemic opted to do an elopement on their original date and postpone their more significant day for 2021 or 2022. 
This way, they can keep their first date while still holding onto an opportunity to celebrate later with all their friends, family, and loved ones.
Besides the pandemic, having a bigger wedding after an elopement can still be a great option if you and your spouse-to-be disagree on your preferred wedding size. 
You can have an intimate elopement with your introverted partner one day and save the larger wedding for your extroverted self (or vice versa) the next! 
All couples are different, so find what works best for you both.
Splitting up the elopement and a larger wedding is also an excellent option for couples who simply don't have the money for their colossal dream wedding just yet but are still eager to tie the knot ASAP. 
Elope on the cheap for now, and then renew your vows with a larger wedding a few years down the line! 
Whatever the reason some couples may choose to do both, this question is yes.
Why Couples Choose to Elope
There's more than one reason why you might reject a traditional wedding ceremony and reception. It could be any combination of the following or other factors:
You Don't Want to Spend an Extravagant Amount. 
If money is tight or you'd instead put your hard-earned savings elsewhere, spending thousands of dollars on tying the knot may feel like a misplaced investment.
You Want to Enjoy the Big Day Fully. 
The performance of the ceremony and reception, the constant social interaction with all your guests, and the culmination of months of planning can be a lot to take in at once. 
As a result, you might not be able to stay present in every moment.
You're Uncomfortable With Attention.
If you or your partner dislike the spotlight, hosting a giant wedding for dozens — if not hundreds — of people may give you high levels of anxiety.
You're Too Busy. 
If you are focused on other priorities in your life and don't have time for a big party, going with an intimate elopement can help keep the wedding planning process manageable.
You'd Rather Avoid Family Drama. 
Maybe your families don't get along, or one of you has a personal conflict between contending with. Either way, a small elopement ceremony can make it easier to sidestep trouble.
Keep in mind that there's no right or wrong reason to elope. What matters is getting married in the way that feels best for you and your partner.
Pros of Eloping 
You Can Plan Your Day, Your Way
If the last thing you want to hear is what you should and shouldn't be doing for your wedding, eloping clears the aisle on what can and can't happen, with whom and when! 
You can choose the date, time of day and location, wear whatever you want and have the food you like without worrying about anyone else's needs or preferences. 
This is one day where you deserve to be front and centre on every decision.
You'll Spend Less Time on Logistics.
You'll get your weekends back – no heading off to yet another wedding expo, vendor meeting or venue tour. 
Even your inbox will be blissed out! It takes a severe team to pull together an event for a large group of people, and that's a lot of research, phone calls, emails, mood boards, briefs and contracts. 
If you're time-poor, this may be a much-needed relief! 
There's No Stage or Spotlight
An elopement means more privacy, and with that comes an added level of intimacy. 
Words that are only meant for each other are only spoken to – not shared with a whole room full of people over a microphone. 
You won't feel like you have to edit what you say or control your emotions because you're in front of a crowd. 
You're also less likely to feel the nerves that come with the production of a larger wedding. 
You Can Ditch the Strict Timeline
Elopements usually have a pretty flexible schedule, so you'll have more time to savour each moment and skip the frantic pacing of a day that can feel like it's going by in a blur. 
There's been a whole movement built around decluttering your life. Maybe they're onto something for weddings too? We want to avoid wedding day amnesia, thank you!
You'll Have More Time Together. 
There aren't the same hosting duties for an elopement as a larger wedding. 
Instead of scanning the room trying to find each other as you flit from table to table, you and your partner get to enjoy every aspect of the day you've planned together. 
You Can Get Married Anywhere 
Some spectacular settings lend themselves to intimate elopements – think dramatic clifftops, snowy vistas and private beaches. 
Those beautiful places that may be challenging to reach with guests in attendance are now an option.
You'll Enjoy a Private Portrait Session.
You'll have the time to visit more remote locations for incredible photos and videos. 
They'll be a lot easier to access without a wedding party in tow, and you'll enjoy more of those loved up moments without your crew catching your eye on the sidelines. 
Plus, you won't be feeling the time pressure of needing to hurry back to your guests!
It's Easier on the Wallet
If you keep your guest list small, you'll immediately reduce any wedding expenses that are calculated per head. 
Even if you add a few luxurious extras, you should still be ahead of the dollar count. 
You Can Personalise Every Detail
From quirky details to private jokes, this is your chance to include what matters most to each of you. 
Say farewell to the cookie-cutter wedding, which only came about because it was the most affordable and efficient way to host many guests. 
Cons of Eloping
You Still Need to Budget
There's no getting around it – working out your priorities and available funds is just as crucial for an elopement as it is for a larger wedding. 
Eloping may be considered the cheaper option, but it's easy for costs to blow out if you start splurging on more details with the money you saved.
Choice Can Be Limited
That wedding date, venue or vendor you love might not be an option due to minimum spend or headcount requirements you can't meet. 
You may need to adjust your vision more than you expected and explore the essential aspects of the day.
Your Plans Can Be Derailed
It starts with the two of you and your witnesses on a tropical island. 
Soon it's a destination wedding with your entire entourage in tow, and you're back to the logistics and costs you were trying to avoid! 
For anyone eloping to have a stress-free wedding experience, ending up back on the planning-go-round can be a letdown. 
There's Less Wedding Fanfare 
You might breathe a sigh of relief that there's not going to be a kitchen tea (what even is that?), but you might not feel the same about forgoing hens and bucks parties which don't usually happen with elopements. 
There will be fewer opportunities to involve loved ones in your wedding plans and enjoy the rituals that help build excitement for the day. 
Loved Ones Can Feel Excluded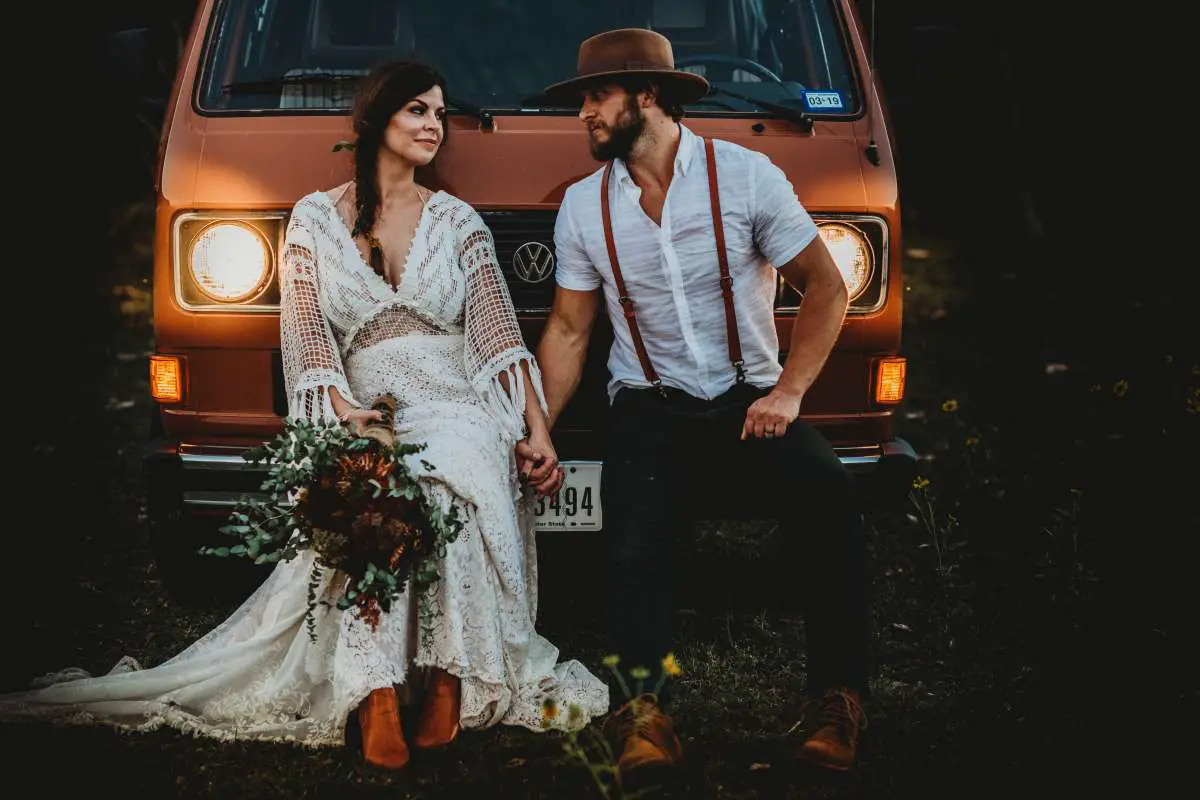 A time that's supposed to be filled with joy can be fraught with drama if loved ones question your decision to elope. 
There may be feelings of loss and sadness that they won't be part of your day or disappointment that long-held expectations won't be fulfilled. 
Some of these responses can be hurtful or seem unreasonable but will still need to be addressed. 
You'll Be Asked Tough Questions.
The probing questions don't disappear just because your event is minor. 
Why do you want to elope? I want to be there, can I still come? Is there still going to be a reception?  Looking for the Best Photographers in Melbourne? We have compiled an exclusive list of some of Melbourne's best photographers to capture your special day.
These might feel harder to answer and be more intrusive than you anticipated!
The Fun Can Fizzle Out Fast
You'll have a relaxed morning getting ready, an intimate ceremony, a glass of champagne, a slice of cake, a romantic portrait session and then what? 
The day could feel underwhelming unless you have some plans in place to continue the celebration. But, unfortunately, one person's perfect event is another's non-event.
Not Everyone Can Attend
There's a chance you might miss some familiar faces who have celebrated other important life events with you.
Having an elopement also means those loved ones won't be able to share the memories of your wedding day except through photos and video.
You May Wonder, "What If?"
If you choose to do something small to mark a significant life event, it's only human to wonder what a traditional wedding might have been like. 
We believe whatever decision you make is the right decision for you at the time. 
But if you're questioning whether you're missing out, an elopement could lead to regret if it doesn't turn out the way you expected.
It Makes it Less of a Big Deal.
For a couple that's always known (before their engagement) that having a huge wedding is not the right experience for them, there can still be some pangs of regret that crop up from time to time. 
We live in a society where weddings are a massive part of life and culture, so you might feel a bit of FOMO when you decide to forgo all of that for a more intimate wedding.
Whatever decision you make, it is normal to feel like this, even if eloping is the option you know you'd like best. 
Remember this whenever you want some help setting your mind straight: traditional weddings don't work for all couples, and that's okay. 
Your wedding is about spending a day celebrating the love and commitment between you and your best friend in the world. That's the only experience that matters. 
Only you can know how important each of these pros and cons is to you as you decide whether an elopement is a good fit for your priorities. 
Whatever you choose, we hope your wedding day is everything you've been dreaming of!
Questions to Ask Before You Decide to Elope
If you think that an elopement might be suitable for your situation, here are some discussion questions to help you and your partner get on the same page.
What Do You Both Want?
Before you find a venue or set a date, have an in-depth conversation about your motivations and expectations. 
Not everyone dreams of a big wedding. Maybe you're not the type of person who likes to be on display, or you get tired at the thought of picking out invitations. 
If your relationship thrives on spontaneity or you tend to be private people, eloping can sound pretty appealing.
When deciding as a couple, set aside social media expectations, wedding magazines, and outside opinions. 
Whether it's a private sunset ceremony on a beach, the third floor of the city hall next weekend, the park where you had your first date, or in your backyard, only you two know what you want.
What Can You Afford?
Even if you initially pictured a big wedding, it may be too costly to pull off in the end. 
An elopement will be much less expensive because you don't have to pay for things like a large venue and refreshments for dozens or hundreds of guests.
If you want to keep your expenses as low as possible, all you have to do is get a marriage license (which can cost depending on where you live) and pay any additional fees for a civil ceremony.
Would One of You Regret Eloping?
Maybe you want to wear formal wedding attire while your partner would be more comfortable in something more casual. 
Perhaps you would like your parents to attend, but your spouse-to-be doesn't want to invite their family members. 
Every relationship is different, and you'll each have a unique background. 
So, when you're discussing the possibility of eloping, share your reservations and be considerate of your partner's concerns.
The couple needs to know themselves both as a couple and as individuals to honestly determine if there would be any regrets or upset with the decision to elope.
Hold off when either of you is torn or undecided about eloping if you're both fully on board, great. But, if not, one of you may end up with regret or resentment.
How to Elope
While planning an elopement is certainly less work than planning a big wedding, there are some essential steps you still need to take. 
Here's a rundown of the basics for couples who decide to elope:
Pick a Location. 
Your options range from a simple ceremony at the nearest courthouse to something fancier at a destination winery or resort, complete with travel plans.
Decide Which Wedding Elements You Want to Include. 
For example, are you willing to get all dressed up? How extensively do you want the flower arrangements to be?
Get a Photographer. 
If you don't invite any guests, you'll want to book a wedding photographer to capture the priceless moments when you tie the knot.
Figure Out What It'll Cost. 
At the bare minimum, look into the cost of a marriage license and additional ceremony fees where you're going to hold your special day. If your plans include travel, make sure to also research airfare and accommodation costs.
Enjoy the Moment. 
Instead of having to worry about your guests or some last-minute event planning crisis, you can stay present with your partner and soak in the significance of your big day.
Let Your Loved Ones Know.
It may be helpful to decide in advance when and how you'll tell your friends and family that you're married.
Is it a Good Idea to Elope?
So what's the final verdict on eloping? Well, (as always) it depends! 
After digging through all the pros and cons of eloping, the final verdict is that no two couples will have the same type of wedding, and that's one thing that will never change. 
Some might love a tiny little elopement, and some won't! 
All we care about is to encourage you to figure out what the wedding day of your dreams looks like and then help you make that dream a reality. 
Whether that's an elopement or not is up to you.
The Bottom Line
No matter what type of celebration you decide on, it's essential to focus on the health of your relationship in the long term.
Need help planning your wedding? Check out our list of Wedding Event Planners here. 
After all, a wedding is about love and your commitment to sharing and building a life together. When you have that, everything else will sort itself out.