Wedding Venue Blog

The average Australian wedding can cost around $50,000. This enormous bill is almost enough to put you off the entire thing, and with that in mind we have compiled a list of tips to help balance your budget and make sure you can have the day of your dreams without the hefty bill.
In those first few exciting days of wedding planning, it can be tempting to invite everyone you've ever met, just to share in the fact that you're getting married. However, you have to pay for everyone you invite, so think it through and do the math before you post those invitations. Start with the people you can't imagine not celebrating with, and then work outwards from there.
Professional invites can work out quite pricey, especially if you want more than just plain white card. If that's the case, visit craft stores and stationery shops to buy supplies and get creative and make your own! Looking for the ultimate Wedding Reception Venue in Melbourne? Look no further, Cosmopolitan eventsare here.

Artificial flowers are usually cheaper than fresh ones and will last forever — true value for money! But if you want real blooms negotiate with your florist, as if they're doing all of your wedding flowers they might be willing to offer you a deal. Failing that, pick flowers that are in season to keep costs down, and consider arranging them yourself.
Consider buying your dress from the high street to keep costs down, or hire one rather than buy one outright. This will reduce the cost of wearing the dress of your dreams dramatically.
They're small, but the cost can be huge. Shop around for a good deal, or get unwanted jewelry to melt down to save money. Search antique shops or reuse a ring in your family to create your own family heirloom and a new tradition.
You don't need to hire a professional, especially if you have a friend who is good with a camera. If you want professional pictures though, you could always hire a photographer for just the ceremony, and then rely on friends to take pictures at the reception. This will reduce the rates. Another idea is to contact a local college with a photography course, and see if any of the students would be willing to photograph your wedding for a small fee.
Getting married is an expensive business. With the average Australian bride spending just over $23,000 dollars on her wedding day, it's no wonder more and more couples are looking for ways to boost their budget and save money.
We've come up with a huge budget boosting guide, filled with 50 different ideas to save money in every area of your wedding!
The Venue
1. Consider booking a weekday wedding to slash the cost of hiring your wedding venue.
2. If your heart is set on a Saturday wedding, consider a Saturday in winter, as it'll be cheaper than a high season summer wedding.
3. Some venues charge for exclusive use — if you don't mind sharing your day with another wedding party, this can save you money.
4. Never accept the first offer. Consider different venues, compare prices and negotiate! We have lots to compare and browse through in our venues section.

Most brides dream of slipping into an expensive designer wedding dress on their wedding day. Sadly the price of these dream dresses can mean they stay being exactly that — a dream. This is particularly true if you're trying to plan a wedding on a budget.
Every bride deserves to look like a princess on her big day though, and there are ways to do this without breaking the bank.
As you only wear your wedding dress once, you could hire it instead of buying it outright. More and more places are providing hire services for stunning designer gowns, so you can wear the dress of your dreams for a fraction of the price. Is it worth paying thousands of dollars to buy a dress outright when it's just going to be stored away once the wedding is over?
You can cut costs by visiting a second hand store to look at their wedding dresses. You could find the dress you always wanted, for a reasonable price. It may only need dry-cleaning, or a few minor repairs, which would prove much cheaper than buying a brand new dress. Just make sure that you inspect it thoroughly and are confident that the repairs can be made before you buy it, as many second hand stores don't have a returns policy.
If you would prefer to look for a dress that has not been previously owned, try visiting a sample sale or bargain basement. Many bridal shops only have these sales once a year so you will need to make sure you're aware of what's going on. Join mailing lists and sign up for newsletters to make sure you're notified of any special offers. As sample sales are often very chaotic, it's best to go with a few friends. If you tell them what you're looking for beforehand, then you can split up to search for your ideal dress.
Finally, if you have your heart set on a particular dress and don't want any imitations, visit more than one store and be willing to negotiate. You may find one store will offer a better deal than the other, or will agree to lower their price to trump the competition.

One of the lesser-known battles when it comes to wedding planning is the task of organising seating on the head (or top) wedding table.

It can be a surprisingly political decision because more than one bride has been surprised to learn just how much offence can be caused by including – or including – the wrong people on the all-important head table at your wedding.

Further, some guests may also be offended if they are seated too far back from the top table, seeing this as an indication that they are not considered an important guest, especially, if their view of the top table is somehow obstructed.

Arranging your tables so that everyone is more or less the same distance from you and your new spouse may be tricky but it will certainly reduce arguments and possible resentment.

So, what to do? Have a raised head table where you'll be the centre of attention? Or shy away from the spotlight and sit at a regular low table in amongst their guests?

Whichever route you take, here are some questions you should ask before making that all-important decision:
WHO SHOULD SIT AT THE HEAD TABLE?
Traditionally, only the bride and groom, the best man and maid of honour, and both sets of parents sit at the top table, but this will vary depending on your reception venue's table size and layout, your relationship with both sets of parents, your own family situation and the size of your bridal party.

You may also want to include any bridesmaids and ushers if you have space on the top table, but in reality, you could include anyone you are close to at your top table.

If you are having a receiving line, it should be arranged in roughly the same order as the top table and should include the same people.
What order should they sit in?

If you stick to the eight key members of the bridal party mentioned above, it would be customary to seat the top table in the following manner: mother of the groom, father of the bride, the maid of honour, the groom, the bride, the best man, the mother of the bride and, finally the, father of the groom.

Many couples, however, choose to rearrange this format so that all the ladies in the bridal party sit on the bride's side and all the men sit the groom's side or they allow people to sit in pairs, so the maid of honour would sit with the best man, the bridesmaids with their corresponding groomsmen and each set of parents to sit with their partner rather than separately.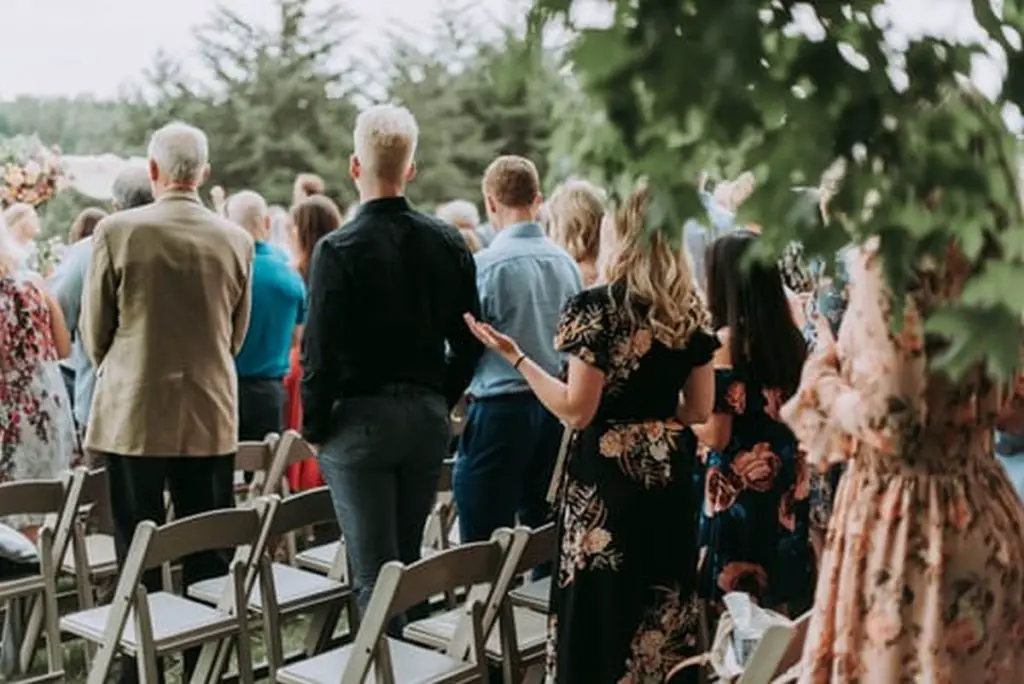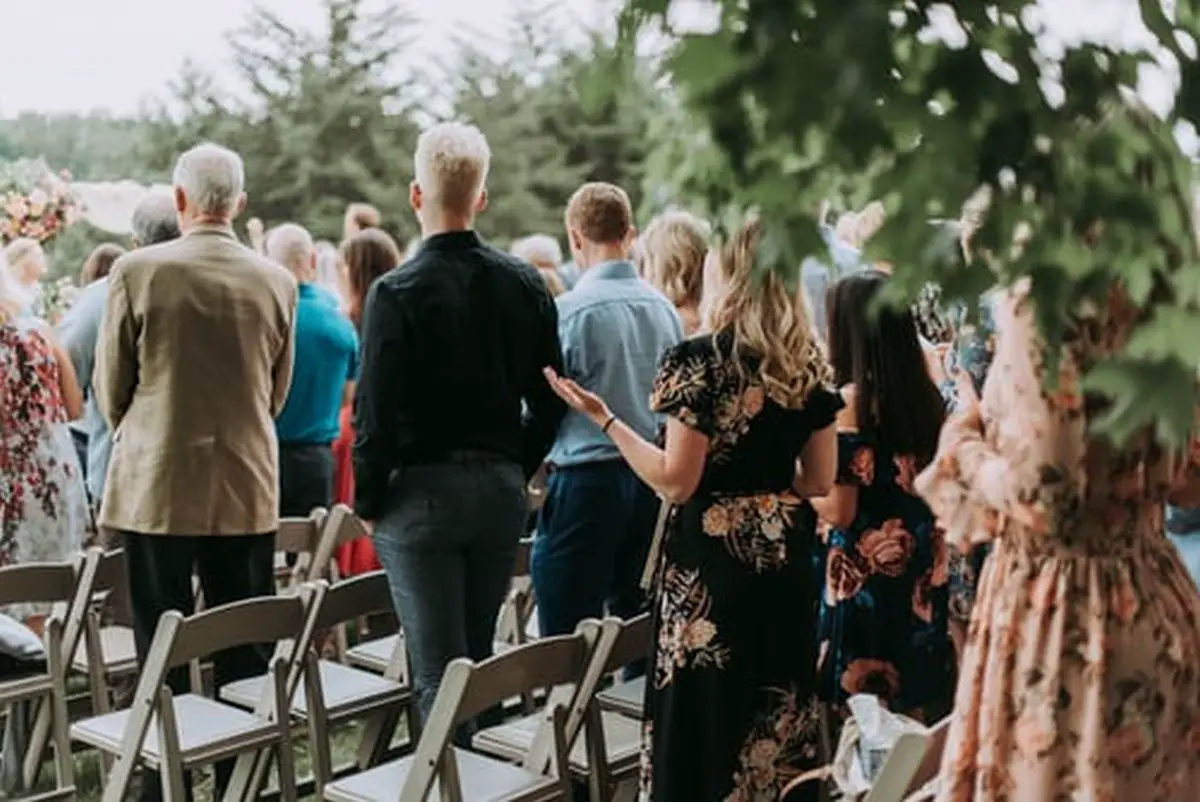 WHAT IS A PARENTS' TABLE?
If your top table isn't very big, or you have a lot of bridesmaids and ushers that you want up there with you, it is common to have a second significant table for both sets of parents and, sometimes step-parents too.

It can be a nice gesture to let your parents host their own tables and let them choose who to have seated there but, usually, their tables would include any grandparents, aunts and uncles, your parents' close friends and, perhaps, your celebrant if they are attending your reception. Cosmopolitan events has proven itself to be an iconic wedding venue and function centre in Melbourne. Book today so you don't miss out.

WHAT IS A SWEETHEART TABLE?
If your family are arguing over who should sit at the top table, a sweetheart table could be the perfect answer. Just let them all sit at regular tables and keep the top table for you and your new spouse.

It's not idea because, though you will want a little time alone and to yourselves at your wedding reception, you won't want to be sitting up there all alone – and away from the action – for the entire party! Or maybe you prefer the seclusion! Either way, it's your call.

A sweetheart table is a small table for two set where all the guests can see it in the same way as a top table, but where you and your new wife or husband can have plenty of alone time on your big day.

You will spend so much of your wedding day mingling with guests anyway – and catching up with your nearest and dearest, so a sweetheart table may not only save you from the politics of arranging seating at the top table, but also provide you with desperately needed pockets of solitude on a crazy busy day during which alone time is not at all guaranteed.

Your choice of wedding venue is going to have an enormous impact on the overall look and feel of your wedding photos.

The venue's style, architecture and appearance will affect everything from the backdrop of group shots to the general tone of your wedding pictures and it's important to keep this in mind when you're choosing your wedding reception venue.

But, just as important is keeping an eye out for ways to use the venue's most appealing features to enhance your wedding photographs.

Here are seven ways to do just that:

1) Select a wedding photographer that has worked at your venue before. Not only will they have an understand of the venue's layout and set up, they will know where the light comes from at what time and where the best spots are for various photos.

They will also have a good idea of the type of equipment they need to bring along on the day. Be sure to ask your photographer to show you examples of photos they have taken at your venue of choice.

2) Talk to your photographer about the type of venue you have chosen, and the style of photographs you feel best complements that venue as well as the style of photo you're after. A romantic country house may be the perfect setting for dreamy sepia shots but a chic inner-city hotel is a better option if you're after glamorous Hollywood-style pictures.

3) Be on the lookout for potential photo locations and note them down every time you visit your wedding venue, then share those notes with your wedding photographer. The venue co-ordinator will be able to share with you the most common spots and ideas for photos at the venue, but don't be afraid to be different. Perhaps they always have the group photos in the main entrance, but you would rather have them next to their giant fireplace?

4) Look for a show-stopping spot either inside or outside the venue, somewhere you may be able to take a shot of all your guests? Perhaps your venue features a sweeping staircase you could fill with guests for the ultimate group shot.

Or, maybe there's a balcony or high window where your photographer could take a bird's eye view of all your guests gathered below? Another great option is to have all your guests gathered together on the balcony and have them throw confetti onto the newlyweds posing below.
Save money by hiring a suit. A lot of companies provide a discount if you hire more than one, so it's always worth asking around. If money's really tight, you could ask the best man to contribute towards his suit hire.
See if your usual hairdresser would be willing to offer you a good deal to style your hair, or ask a talented friend. Most department stores give free makeovers, so you could visit one to learn how to create a look, and then practice it at home ahead of your big day.
Consider having a buffet or barbecue rather than a sit down meal, and provide as much as you can from wholesale retailers, to avoid inflated venue costs.
If you know someone with a fancy car, ask them to drive you to the wedding to save on hire costs. If not, consider getting a lift in a normal car, or have the ceremony and reception in the same venue so there's no need to travel from place to place.
Wait until you've finished paying for the wedding and can afford it before you book one. Ask guests to contribute to your honeymoon rather than buy you gifts, or look at taking a short break in Australia.
Even if you just follow a few of these tips, and use our clever budget planning tool, you'll be able to afford the wedding of your dreams!

5) If you're counting on the stunning grounds of your wedding venue to provide an unbeatable backdrop to your wedding photos, be sure to have a back-up plan in the event of bad weather. If it does rain, don't rule out outdoor photos altogether.

Pictures of the bride and groom in gumboots and the guests with umbrellas makes for some pretty amusing – and classic – additions to the wedding album but even the lure of splendid wedding photos may not convince you to head out into the vineyard at your winery wedding if it's pouring outside, so always have a back-up… just in case.

6) If you a hiring a particularly attractive venue or the venue is integral to your overall wedding theme, ask the photographer to snap a few good shots of the setup before the wedding when there are no guests around.

They could also photograph special features such as picturesque arches, doorways or windows, as well as that amazing superhero-themed cake before you cut into it. It's a handy tip that will allow you to feature before and after pictures of your reception room or as part of a sequence of shots of the decorating process itself, which will take your wedding album to the next level.

7) Many couples don't realise that some wedding venues have photography restrictions, so be sure to ask before you book. You don't want to spend an hour taking beautiful photos only to learn that the artworks or statues etc featured in the background of your wedding photos are subject to copyright. Yes, it can and does happen!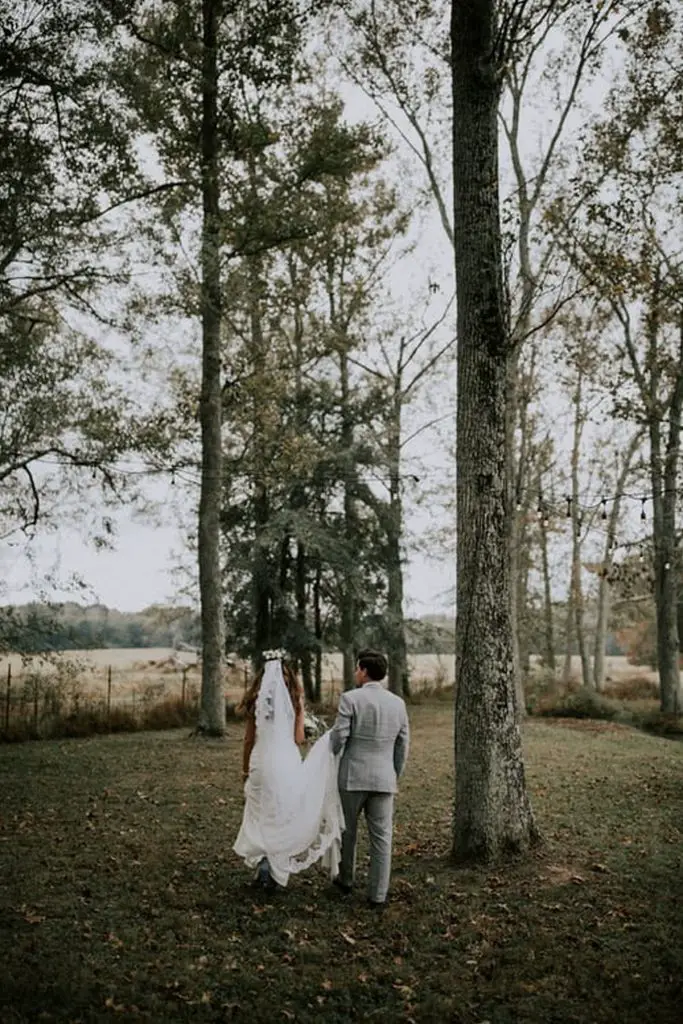 A HOTEL WEDDING VENUE
Aside from, generally, being very elegant and sophisticated, hotels are brilliant choice for your wedding venue because they tend to have processes and procedures perfected.

Not only are they used to accomodating – and catering for – a large number of guests of all types, their staff are, typically, used to working professionally ad quickly and
can, therefore, be flexible and accommodating to a range of client requirements.

An upmarket hotel in the centre of a city is a great wedding venue choice because it will have great access to transport, which is convenient for guests who may not be able
to drive, as well as parking and accommodation on site for guests – and the newlyweds – wanting to stay over.

The possible downsides of having a hotel wedding are that you are unlikely to have exclusive use of the venue. This means that not only will there be other guests floating Saying "I do" at Cosmopolitan events is an elegant and luxurious affair.

around the premises, there may be other functions taking place at the venue. Also, food and drink can be a little pricier and noise restrictions will determine when the party
has to end.

A HISTORIC MANSION
For a whimsical, fairy tale wedding, nothing beats the romance of a gracious historic home or mansion. Often set amongst some pretty stunning scenery, this type of venue

offers the perfect backdrop for wedding photos – and a wedding reception – oozing with character and the periord interior design and accompanying furnishings will, often, add
an air of old world charm and ambiance that you simply won't be able to achieve with temporary decorations.

These grand old homes are a particularly cosy choice for winter weddings as so many boast grand fireplaces and chandeliers which sparkle magically on cold, wintry evenings.
Depending on the facilities at the venue, you may be able to use your own suppliers for catering.

The downside is, usually, distance. Many of these stately old homes are located out of town, so guests will have to arrive by car unless the venue offers accommodation. If
not, many guests will need to stay at a local hotel.

Stately home venues may not be able to cater for as many guests as hotels, and there may be some restrictions on photography, confetti throwing etc. Finally, many historic
homes are subject to various heritage listing provisions, which means they aren't easily upgraded with such mod-cons as air-conditioning or elevators for guests who may not
be able to climb their sweeping staircases.