When it comes to choosing the right bridesmaid dresses for your bridal party, there are a number of important considerations to be mindful of.
First, take a look at the style of your own gown - do you want your bridesmaids to compliment or contrast with you on the big day?
If you have more than one bridesmaid, you may need to consider each girl's skin tone and hair colour to be sure the choice of dress suits everyone.
We focus so much on the effort that goes into searching for a wedding dress. And rightly so - what a bride wants to wear on her wedding day is of the utmost importance! But we tend to gloss over the search for the bridesmaids dresses, and how difficult finding the right ones can be. Here are some steps you can take to make the quest for the dresses easier, as well as 10 fabulous bridesmaid dress ideas for lucky Mebourne-based brides!
In a similar vein, body shape is a major influencing factor in many bride's decisions for their right hand women - if you have one bridesmaid with the frame of an Olympian and another who could pass for Kim Kardashian, you might want to consider the emerging trend of multi-way gowns to facilitate all sizes and dimensions.
Weather and climate are two other significant issues to remember when hunting for your dream dresses. Velvet fabric and stiff tailoring won't work in sweltering heat just as backless silk slips are utterly unsuitable for cold temperatures.
Finally, it's essential to respect the budget, particularly if your bridesmaids are paying for the privilege of their dresses themselves.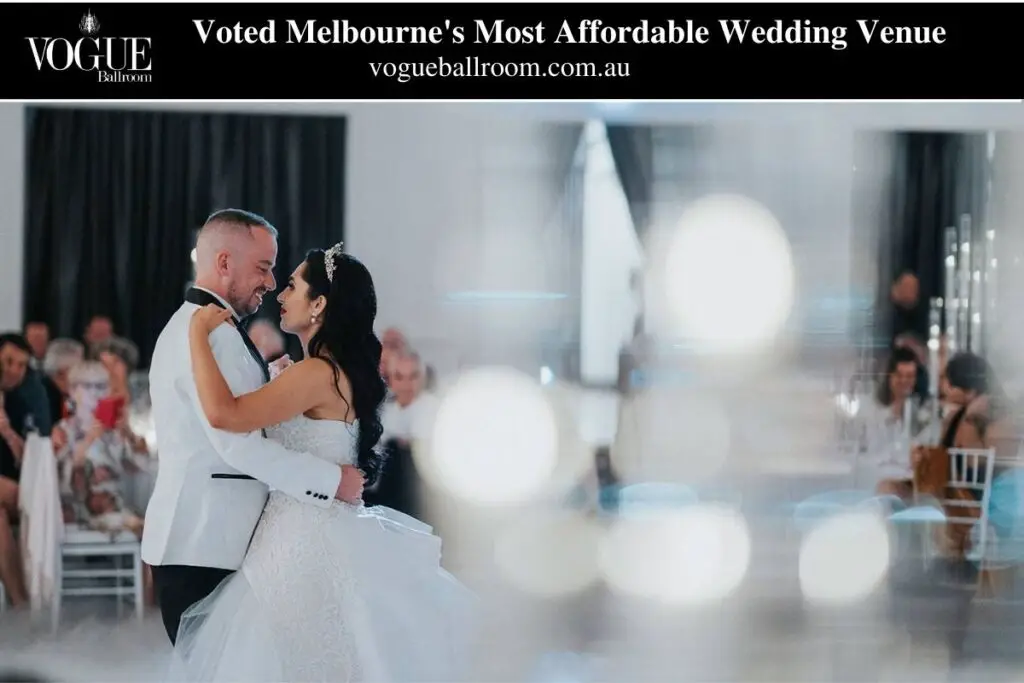 Add a header to begin generating the table of contents
White Runway - Bridesmaid Dress Shop Melbourne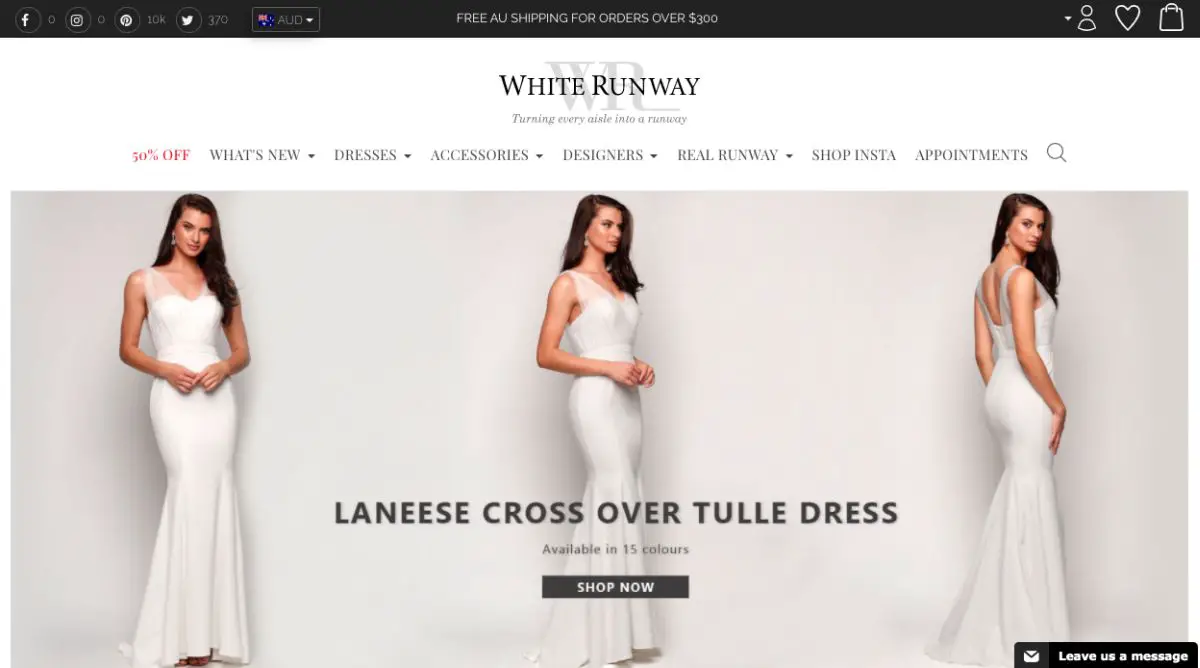 whiterunway.com.au
White Runway offers the largest and most modern selection of Ready-to-Wear and Made-to-Order dresses for every woman. White Runway, which specialises in bridesmaid dresses, black-tie, and formal dresses, has risen to the top of the list of formal and bridal fashion destinations in Australia and is beloved by local celebrities and the media fash pack. ​​
White Runway Founder Rebecca Lau Marsh, who was all too familiar with the age-old custom of wearing an unfashionable bridesmaid dress and then banishing it to the dark recesses of the wardrobe, founded the company to offer bridesmaids stylish dresses that would be loved, cherished, and most importantly, worn again! Dresses that your bridal party will appreciate and appreciate. ​​
By providing customers with a choice of over 350 dress styles in more than 30 color-ways in sizes 4–24, all designed and delivered to your door within 1–12 weeks, White Runway stylists, unlike any other boutique, can turn every aisle into a runway style. ​​
Luv Bridal & Formal- Bridesmaid Dress Shop Melbourne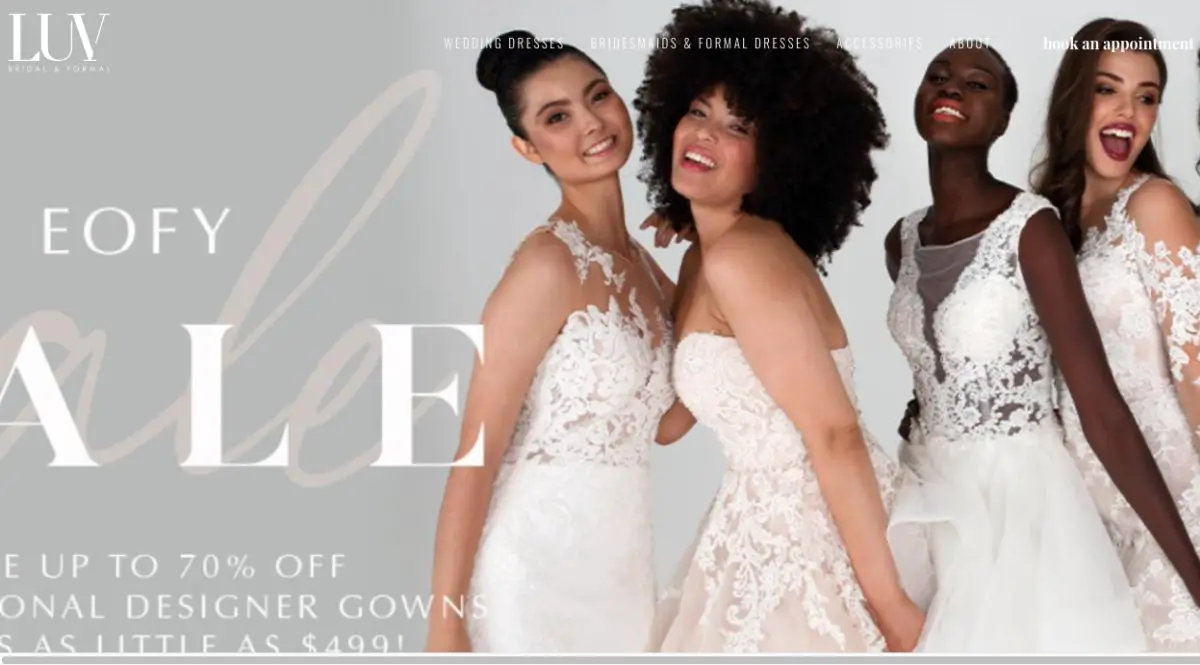 luvbridal.com.au
738060008
Because there are so many options... so many decisions, wedding planning can be overwhelming and stressful at times. Your bridal gown shopping experience should be a treasured highlight in the midst of the chaos. It should be a once-in-a-lifetime experience to see yourself in that gown that perfectly matches your wedding vision.​​ It should be exciting, special, fun, emotional, and shared with those you care about the most. Most importantly, it should be all about you. You're getting married. You are lovely, determined, and deserving of a wonderful start to your happily ever after. Above all, you are unique. Your ideal bridal gown will reflect your inner uniqueness and be an exclusively designed fairytale gown. ​
Your wedding gown shopping experience should be as one-of-a-kind and memorable as you are. Our motivation is to provide you with an unforgettable experience. We specialise in you... You are who we are... You are the star of our production. When you visit one of our nine showrooms, you will be greeted by 40 years of bridal experience. We house bridal gowns by the world's best designers, catering to lovers of timeless elegance as well as fans of modern cutting-edge fashion. Our Bridal Stylists are chosen for their experience, knowledge, and, most importantly, their ability to provide you with a memorable bridal gown shopping experience. ​​
Luv Bridal has been a part of the Australian bridal landscape since 2009, bringing over 40 years of experience to the industry. With 9 stores nationwide and 3 in the United States, Luv knows what it takes to make your dream day a reality. ​​
Our directors handpick the world's top bridal designers to bring exclusive collections to our Australian showrooms. Because of this passion, we are able to offer designers such as Pronovias, St. Patrick, Mia Solano, Madi Lane, and others! ​​​​
Ferrari Formal Wear & Bridal - Bridesmaid Dress Shop Melbourne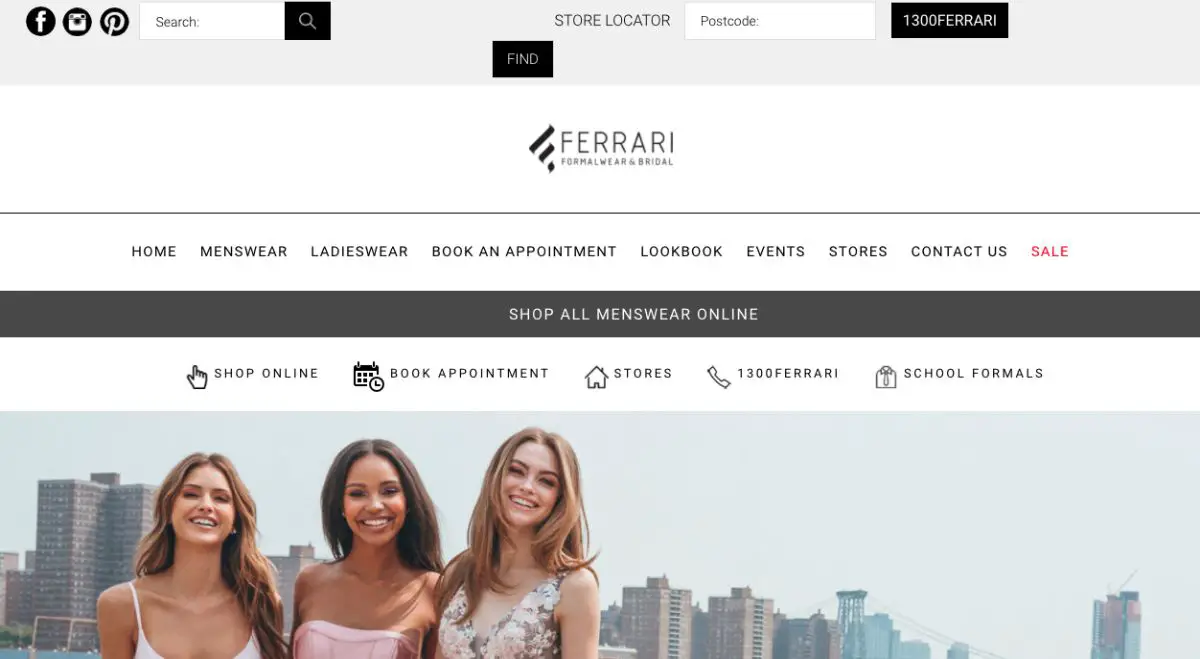 ferrariformal.com.au
13003377274
Brian Ferrari had no idea that his fledgeling business, which began in Ormond, Melbourne, with a stock of five dinner suits purchased with money borrowed from his Aunt, would one day be a part of so many families' special occasions. For over forty years, Ferrari Formalwear, which is still owned and operated by the Ferrari Family, has consistently delivered quality formalwear and service to over 1 MILLION customers in South Australia, Western Australia, and Victoria. ​​​​​​
Ferrari Formalwear is the market leader in terms of choice, quality, fit, and value thanks to the knowledge gained from being at the forefront of formalwear fashion in Australia for so long. Our experience and research into garment technology, assembly, and finishing ensure the best possible product for your special occasion, and we have developed the most stunning range of formalwear available in Australia through our extensive work with designers worldwide. ​​
We've fitted everyone from the smallest page boy to the largest gentlemen, and we've learned and shared what we've learned with our team members. Our small but highly specialised management team has a combined formalwear management experience of more than 193 years, and all have attended seminars by leading local and international consultants to expand on their already extensive industry knowledge.
However, this is only the beginning; our continuous education programme ensures that all members of the Ferrari team are up to date on all industry developments, from the latest fashions, fabrics, and accessories to garment handling and fitting techniques. From the top down, there is no issue too big or detail too small that is beyond our scope of excellence. ​​
Bridesmaids Dressing Room - Bridesmaid Dress Shop Melbourne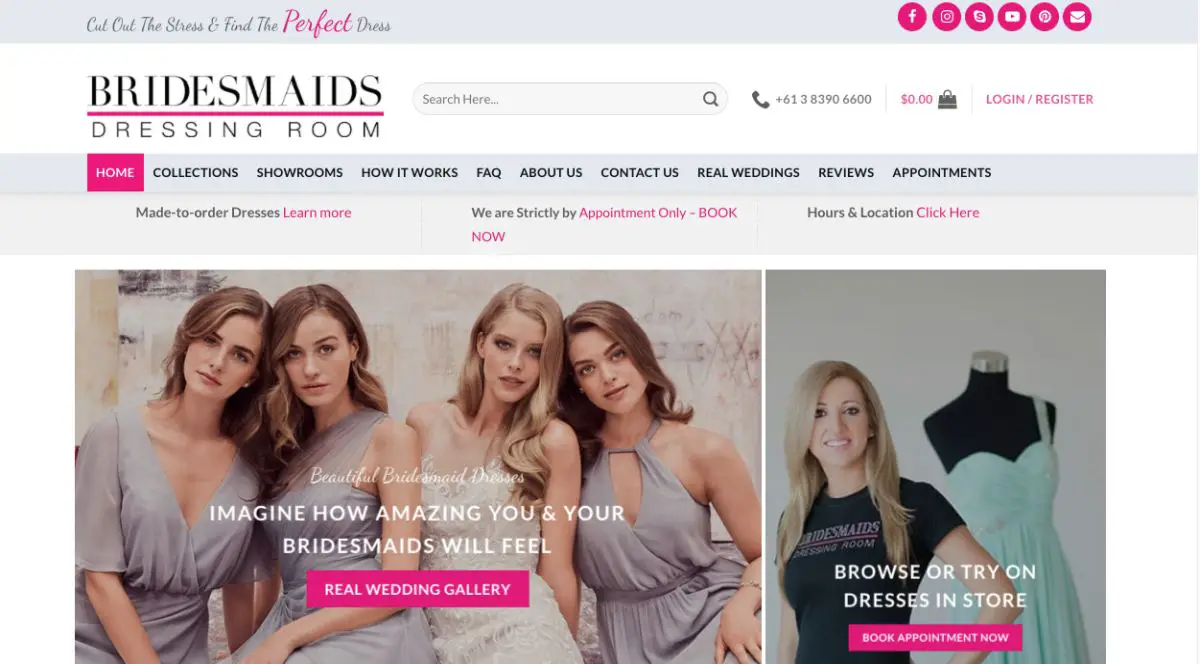 bridesmaidsdressingroom.com.au
1383906600
You've come to the right place if you're looking for the perfect bridesmaid dresses! Choosing bridesmaid dresses can be difficult, especially when there are so many factors to consider. We understand how perplexing and challenging it can be. We are here to assist you in making the best decisions and ensuring that your bridesmaids look and feel their best on your wedding day. ​​
To put it simply, you "pre-order" and "pre-pay" for your dresses now, then wait 12-14 weeks for them to be made in standard sizes for you. ​​​​​​​​
If you are experiencing any of the following while searching for bridesmaid dresses in Melbourne, you have come to the right place! ​​
We don't just "sell" dresses at the Bridesmaids Dressing Room; we want to assist you in your dress selection process, ensuring that your bridesmaid dresses "check all the boxes" for what you're looking for. ​​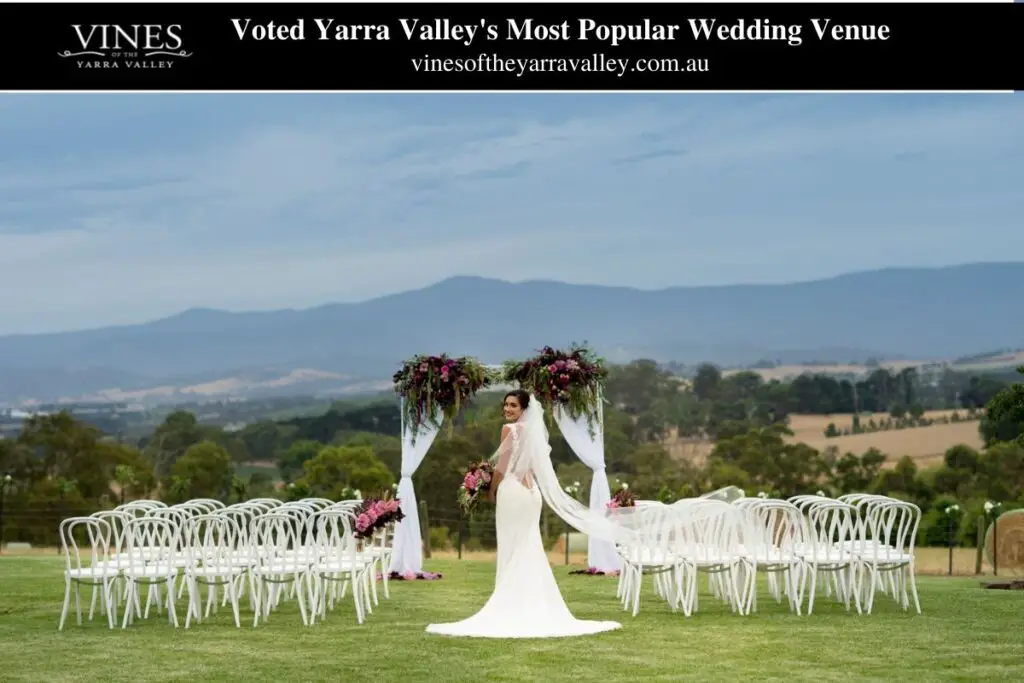 Always and Forever Bridal - Bridesmaid Dress Shop Melbourne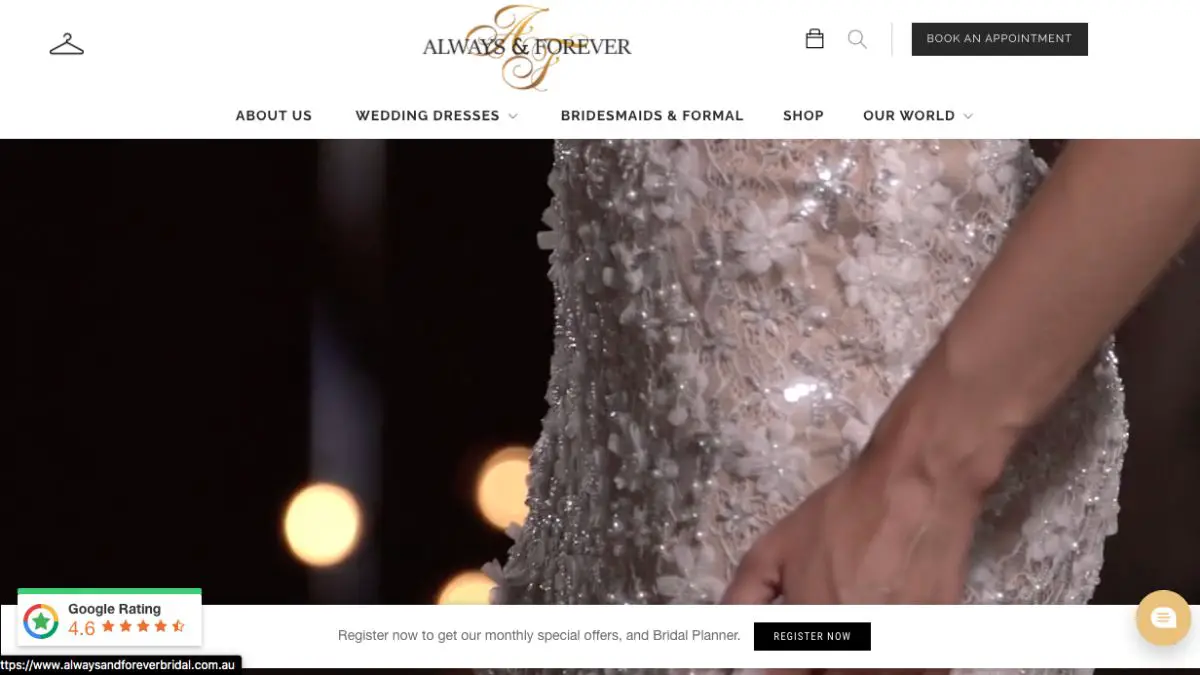 alwaysandforeverbridal.com.au
1390772999
BRIDAL - BRIDESMAID AND WEDDING DRESSES
With more than 30 years of experience in the business, Always and Forever Bridal International is a second generation family-owned and operated company renowned for its customer service. Brides go to Always and Forever to find their wedding gowns, bridesmaid dresses, bridal accessories, shoes, and finishing touches. It has grown to be Melbourne's most coveted and dependable bridal store. ​​
In the centre of Melbourne's CBD, on Collins Street, is where Always and Forever Bridal International is situated. with some of Australia's best designers as well as highly regarded fashion houses from Europe and the United States. ​​
New York to the home of Melbourne.
With our Custom Design Bridal Service, the only limit to finding the perfect gown is your own imagination. Where you can design your own personalised wedding gown features as well as a gown based on your own imagination. From vintage to boho, classic and timeless to modern sleek designs, there is something for everyone. Always and Forever is dedicated to providing our Melbourne brides with the ultimate designer experience. ​​
Sarah Jean Wedding & Events - Bridesmaid Dress Shop Melbourne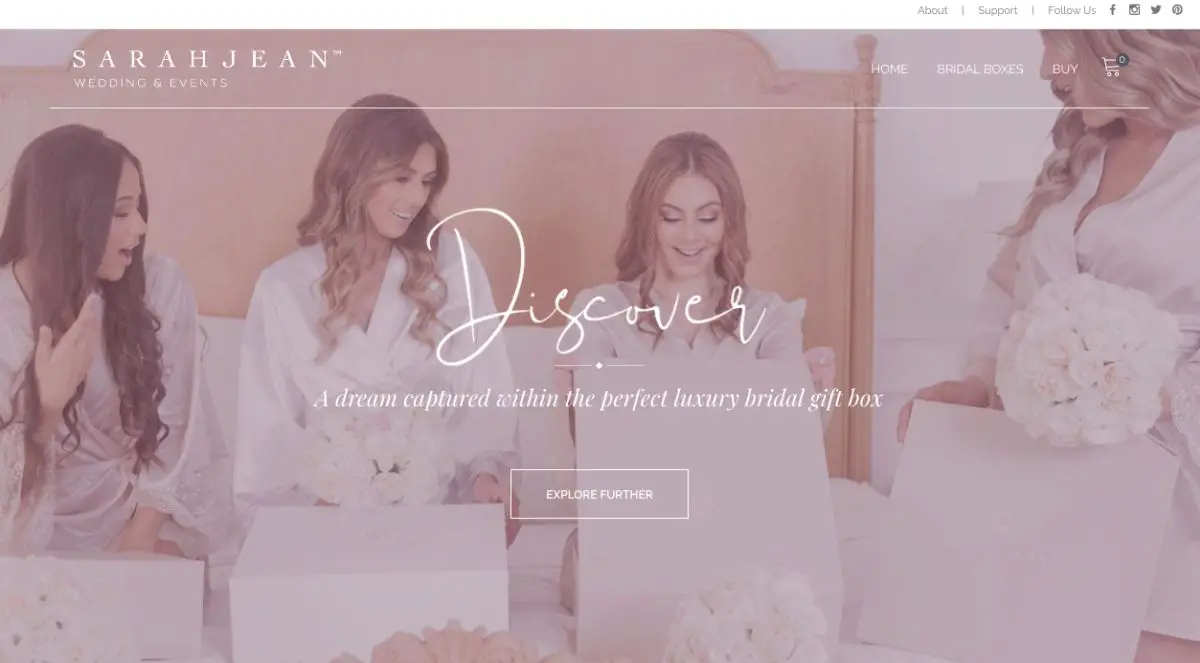 sarahjeanweddingandevents.com
410755344
Knowing in her heart that this was the career path she would take, she went on to study through Event Management Training LTD, where she received her Diploma in Wedding and Event Planning with honours. ​​
Sarah Jean then worked with Mel Cahill, the wife of world-renowned Rugby League footballer Hep Cahill, who plays for the Super League Widnes Vikings. She helped plan their lavish but intimate Gold Coast wedding in 2015, which served as the inspiration for her luxury Bridal Boxes. ​​
Her passion for wedding planning had now turned into a dream to create the perfect gift for the Bride-to-be and her Bridal party on the morning of the most Magical day of her life, assisting in the creation of life-long memories. ​​
Her dream came true after years of searching and creating, as well as the unwavering support of her two children and family. ​​
Sarah Jean is thrilled to bring you her Luxury Bridal Gift Boxes and even more thrilled to share with you the many more Gift Boxes that are being created to add to her collection, all while working on some exciting new projects that will be launched in the coming years. ​​
House of Gowns - Bridesmaid Dress Shop Melbourne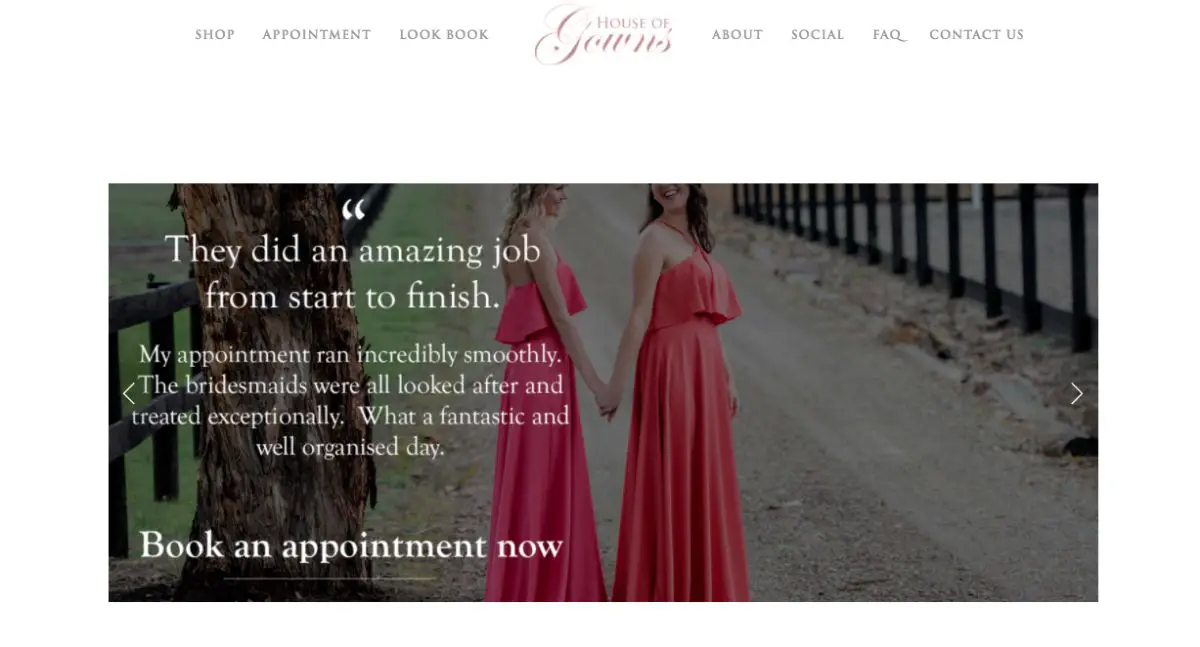 houseofgowns.com.au
414034206
We are a full-service bridesmaid boutique that specialises in personalised service. Our large showroom is in Croydon South, Melbourne's eastern suburb. Your time in our spacious, comfortable showroom is curated and tailored to your personal style: simple and elegant, sophisticated and glamorous, or somewhere in between! ​​
Our skilled and dedicated bridal stylists will work closely with you to find the ideal gown for your bridesmaids, mother of the bride, and flower girls. ​​