Your big day is a big deal, and so it's only natural you'd want all aspects of your wedding to be special. Food surely tops the list to make the celebration memorable for you as well as your guests. The new normal of nuptials, however, means truncating your guest list. And so, hiring a caterer can be even more complicated, knowing that not all specialists might be willing to work for close-knit affairs in confined home kitchens or curate menus at small venues. 
On the hunt of the Indian Catering suppliers in Melbourne, Victoria? Finding the right Indian catering company can be a stressful endeavour. After all, there are so many stores, options, and prices out there to consider.
So, finding an Indian catering company that offers supreme service, the most delicious food, crafts your ideal wedding day and a curated selection of menu is a true life-saver.
To help you get started on your catering supplier hunt, we've rounded up our favourite Indian catering companies from right across Melbourne, Victoria.
Read on to discover where to start your search.
Ultimate List of Indian Caterers in Melbourne
Fitz Curry Cafe Indian Restaurant - Indian Catering Company in Melbourne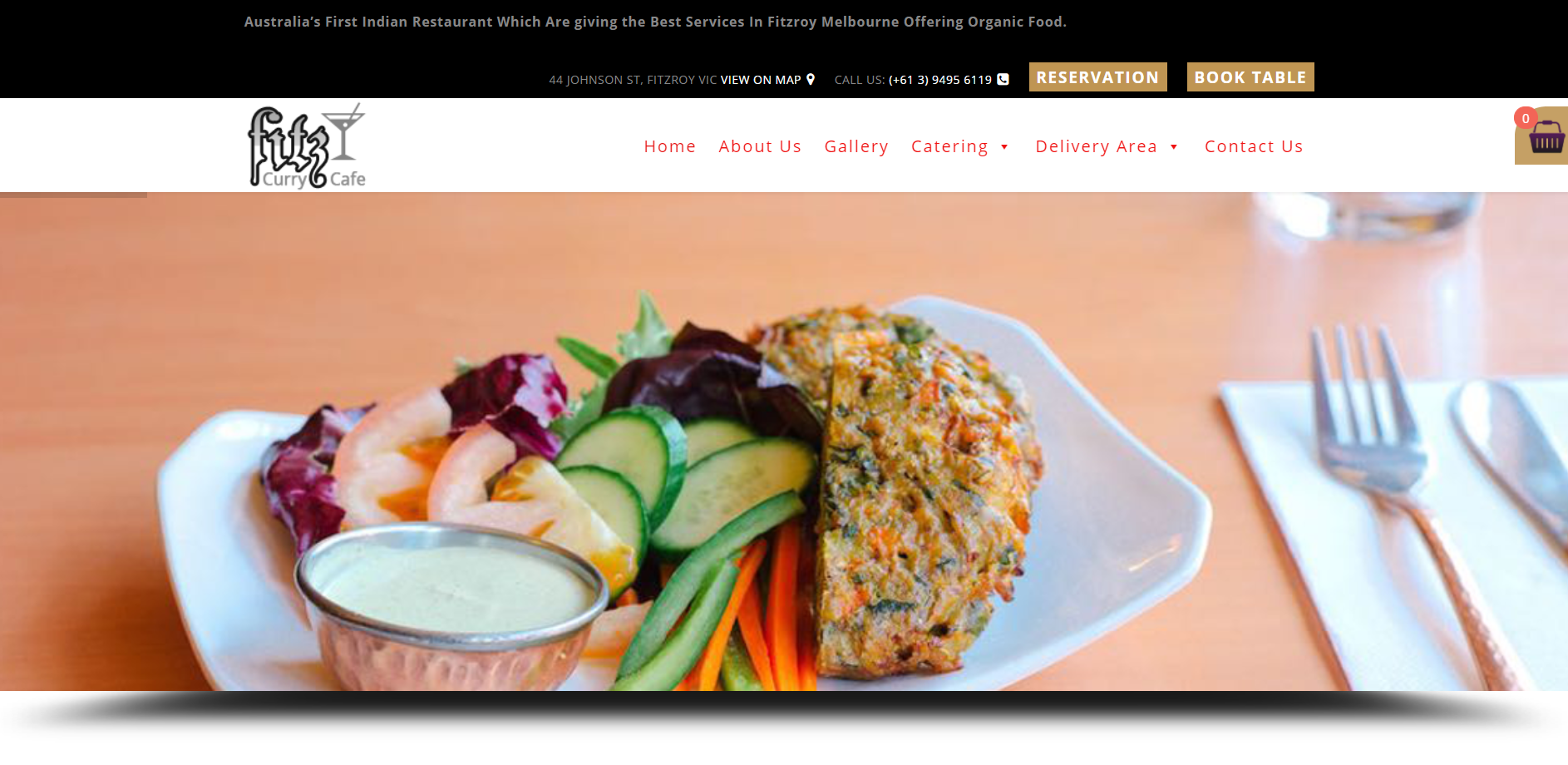 +61 3 9495 6114
WHERE WE ALL START.
Over a decade of hermit-like commitment to the culinary art has made Fitz Curry Café a place of crisp delight for votaries of refined taste. Fitz curries whether ranging fowl, prime lamb, fish or bovine have the unique signature of Jolly and Jessie, your hosts, devoted to crafting taste from the finest ingredients. The personalised customer care that attends to the varying needs of each client has made the place a niche of gastronomic joy.
Fitz Curry Café is the Best Indian Restaurant located in Fitzroy, Melbourne near Exhibition Center, the Indian restaurant is perched in the heart of Melbourne. Once in the vicinity, the urban humdrum melts, and the salubrious aura of the Indian village looms large. The meticulous artistry by which the décor is reduced to the bare essentials orchestrates the alluring charm of the Indian village where time is frozen, and life is vibrant. The rendezvous of the lovers of good taste, the place is indeed great for parties.
OUR STORY
There is a range of tantalising vegetarian and non-vegetarian dishes to choose from for palates of discerning taste. The tandoori mushrooms, marinated in yoghurt and spices and cooked in the tandoor ovens, recalls Raj's days in colonial Punjab. Lamb Vindaloo made of dainty lamb slices cooked in hot gravy with the appetising savour of vinegar brings home the leisurely yesteryears of opulent India. Chicken Korma prepared from boneless tandoori chicken soaked in spices and cooked in cashew nuts and gravy cossets you like never before. These and many more delights wait for you at our food court.
The Tastes that Best Indian Vegetarian & Non-Vegetarian Restaurant in Fitzroy, Melbourne offers gives customers of North Fitzroy, Clifton Hill, Collingwood, Richmond, Abbotsford Convent, Carlton, Carlton North, Near Brunswick East, Northcote, Richmond some refreshing taste of freshness & coolness
MUSIC & WINE
Great tasting food with quality wine or drinks is what we offer at our lovely little place for you to relax. We are a Licensed & B.Y.O wine, only restaurant.
Wine and food matching is the process of pairing food dishes with wine to enhance the dining experience. For most of history, wine has been a regular accompaniment to meals. Come at Fitz curry cafe and enjoy the happiness of their life with quality food.
The take-home specials of Fitz extend the delights of the restaurant to your home, office or workplace. The carry away food packs deliver the scintillating aroma, taste and wholesomeness of the Indian cuisine intact.
FITZ CURRY CAFE 
INDIAN WEDDING CATERING SERVICES
 IN MELBOURNE
Fitz Curry Cafe– an expert restaurant for Indian catering in Melbourne Area Like Fitzroy, North Fitzroy, Clifton Hill, Collingwood, Richmond, Abbotsford Convent, Carlton, Carlton North, Near Brunswick East, Northcote, Richmond, Chinatown Melbourne, can ease that burden of Indian wedding catering in Patterson Lakes from your shoulders. We'll take good care of your guests and make sure they have timely meals. Indian meals will suit their taste. As an Indian wedding caterer, we know Indian wedding is different from weddings here in Australia; they are a reflection of the host family's social and fiscal standing.
Are you or someone in your family getting married soon? Hire us as the caterer. We are the leading provider of Indian wedding catering services Patterson Lakes. 
SOUTH INDIAN FOOD CATERING
We invite you to enjoy our South Indian delicacies at our place. We make every dish with extra care so that you get the true essence and authentic taste of Indian food.
We are one of Melbourne's best south Indian catering services, and we have achieved this through exceptional food and quality catering services.
We bring our function catering signature service and cuisine to each function. Whether you are planning birthday parties, wedding receptions, cocktail parties, mehandi ceremony, or any indoor, outdoor event, there is no limit to our south Indian catering services.
We make sure that your event with us will be enjoyable.
NORTH INDIAN FOOD CATERING
Fitz Curry Cafe Provides the Best high-quality North Indian Food Catering Services in Melbourne area for your all type of events, including, Reunion party,
A convention, Weddings, Reception, Baby Shower, Birthday Parties, or any other catering and event in Fitzroy, North Fitzroy, Clifton Hill, Collingwood, Richmond, Abbotsford Convent, Carlton, Carlton North, Near Brunswick East, Northcote, Richmond, Chinatown Melbourne.
Our catering service includes all types of Indian food, including Gujarati, North and South Indian, Sweets and Appetisers. We can provide catering to the
minimum of 20 to a maximum of 500 persons at one time.
Bhoj - Indian Catering Company in Melbourne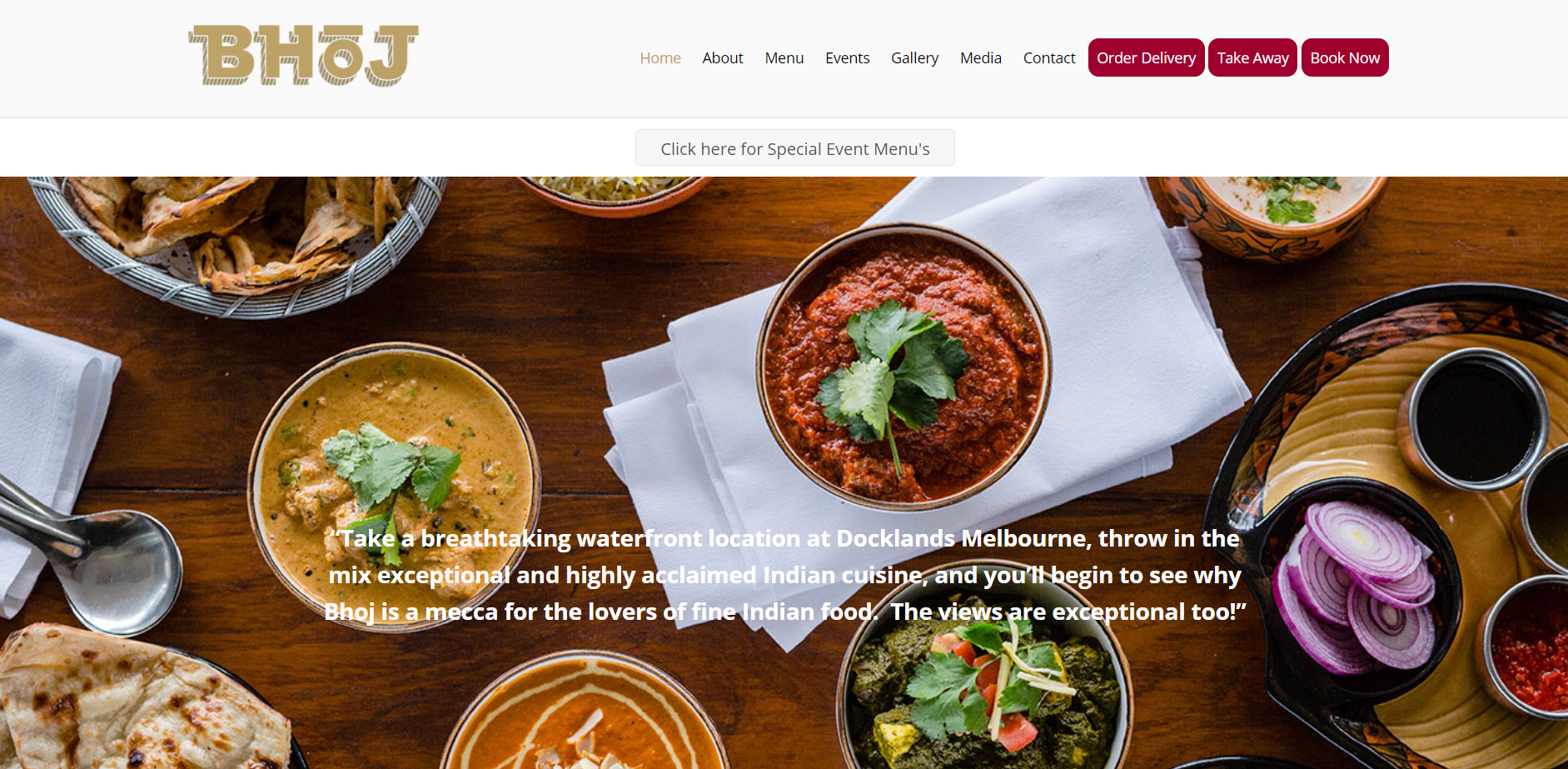 03 9600 0885
"Take a breathtaking waterfront location at Docklands Melbourne, throw in the mix exceptional and highly acclaimed Indian cuisine, and you'll begin to see why Bhoj is a mecca for the lovers of fine Indian food. The views are exceptional too!"
Bhoj means Indian feast, and that's exactly what awaits you at Bhoj Docklands.
Bhoj is a Melbourne institution when it comes to Indian food. Chef Rajesh Mehta has been serving the same highly acclaimed Indian fare for more than 20 years, including more than 12 years at the current Docklands location. Over the years, Bhoj has been the recipient of a myriad of awards and accolades, including many years as the Best Indian Restaurant in Melbourne and a highly coveted Chefs Hat awarded by The Age Good Food Guide.
Our philosophy is simple. To serve mouth-watering traditional Indian fare which celebrates the vast ingredients, flavours and authenticity of Indian cuisine, all cooked using high-quality and fresh produce. Our menu also boasts many signature dishes and less-familiar numbers that showcase the diversity and versatility of Indian cooking.
Bhoj is positioned right in the heart of the New Quay promenade at Docklands and boasts uninterrupted views of the Melbourne city skyline, Victoria Harbour, Etihad stadium and the Bolte Bridge. Together with our expansive outdoor and indoor seating areas, what better way to indulge in the pleasures of waterfront dining?
Functions
Located minutes from the heart of the CBD, with uninterrupted views of the Melbourne city skyline, Victoria Harbour, Etihad stadium and the Bolte Bridge, and expansive indoor and outdoor seating areas, Bhoj is the ideal venue for your next function.
Perfect for small parties of 10 right through to much larger events such as Birthday's, Wedding functions and cocktail events, Bhoj will certainly please. Fill in the following form for function enquiries, and we will be in touch as soon as possible.
The Big Indian Chef - Indian Catering Company in Melbourne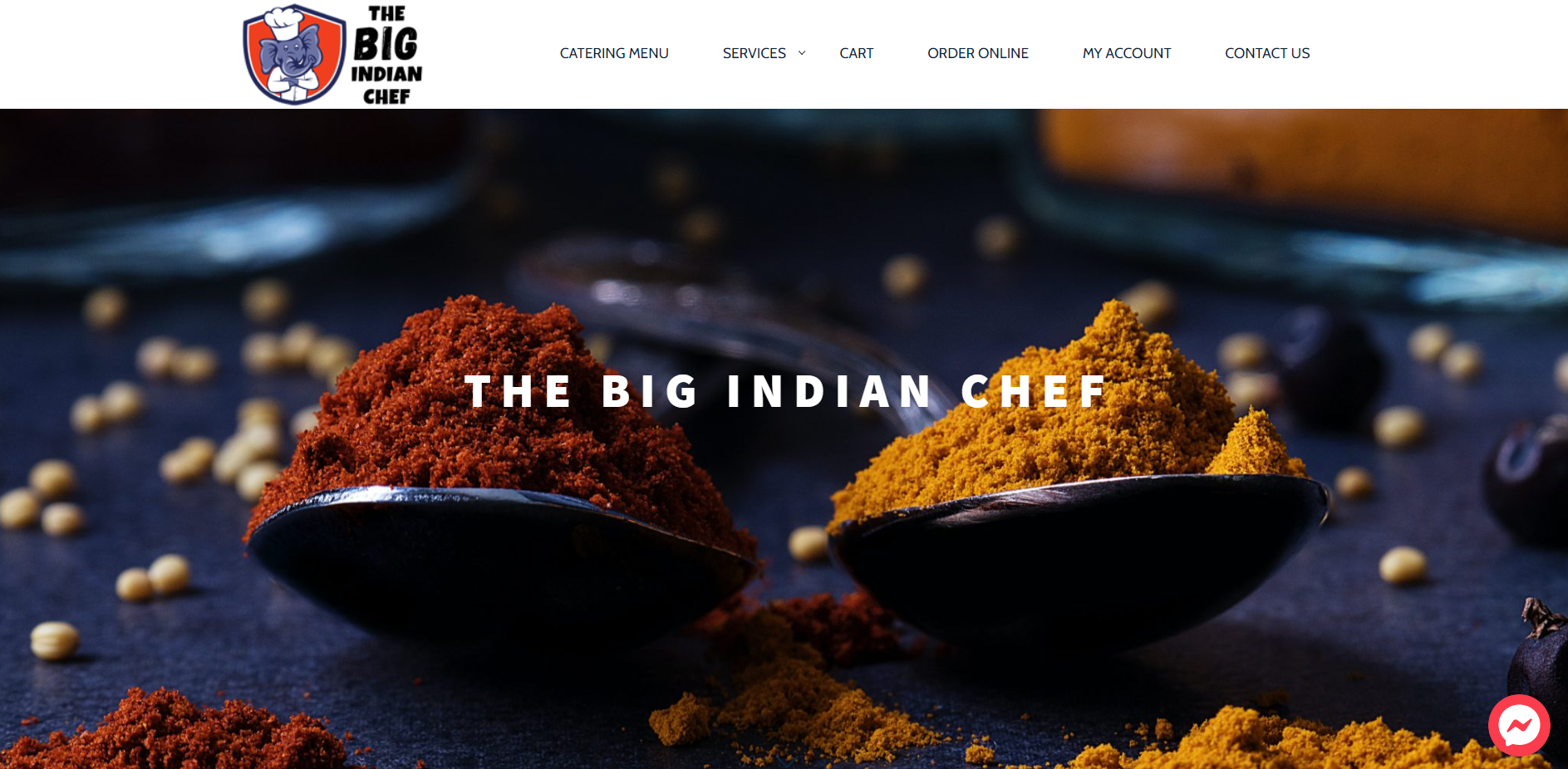 469 706 933
OUR STORY
The Big Indian Chef is an Indian Kitchen driven by the philosophy "there is no shortcut to great food". We use traditional Indian techniques and create real authentic dishes that will make you crave for more.
OUR MENU
We welcome you on a culinary journey with us! Discover and experience a classic meal with contemporary fresh flavours from different parts across India. Indulge in our Signature veggies, curries & bread for every mood and occasion.
CORPORATE AND DOMESTIC CATERING
Want to have an Indian style meeting food, seminar food, lunchbox food, or boardroom food? Or have a personal party, get-together, or event? The Big Indian Chef has got all you need. 
Frequently Asked Question About Indian Foods
If you're going to an Indian restaurant for the first time, I recommend you order the following.
Samosas
Tandoori Chicken
Butter Chicken or 'Murgh Makhani' 
Channa Masala or 'Chole'
Basmati Rice
Naan (Indian bread) 
Raita
Indian dishes are known for being a little too spicy, often getting people's noses runny and leaving them grappling with the hot flavours. There are several states in the country known exclusively for the large doses of chillies used in their dishes.
Biryani is one of the most popular Indian cuisines that is served in all parts of the world. Experts say, this is a classic concoction of rice and chicken and has more variants than any other dish in the world.
Indian food can cost 45% more than similar-priced dishes at comparable Chinese and Thai restaurants. Indian food has a lot of ingredients, expensive spices, long cooking times, and less competition so it can drive the prices higher than other types of food.
Indian food is generally known for its spiciness and every single spice used in Indian dishes carries some or other nutritional as well as medical properties which not only makes it unique in taste but also very healthy. 
Shalimar Indian Restaurant - Indian Catering Company in Melbourne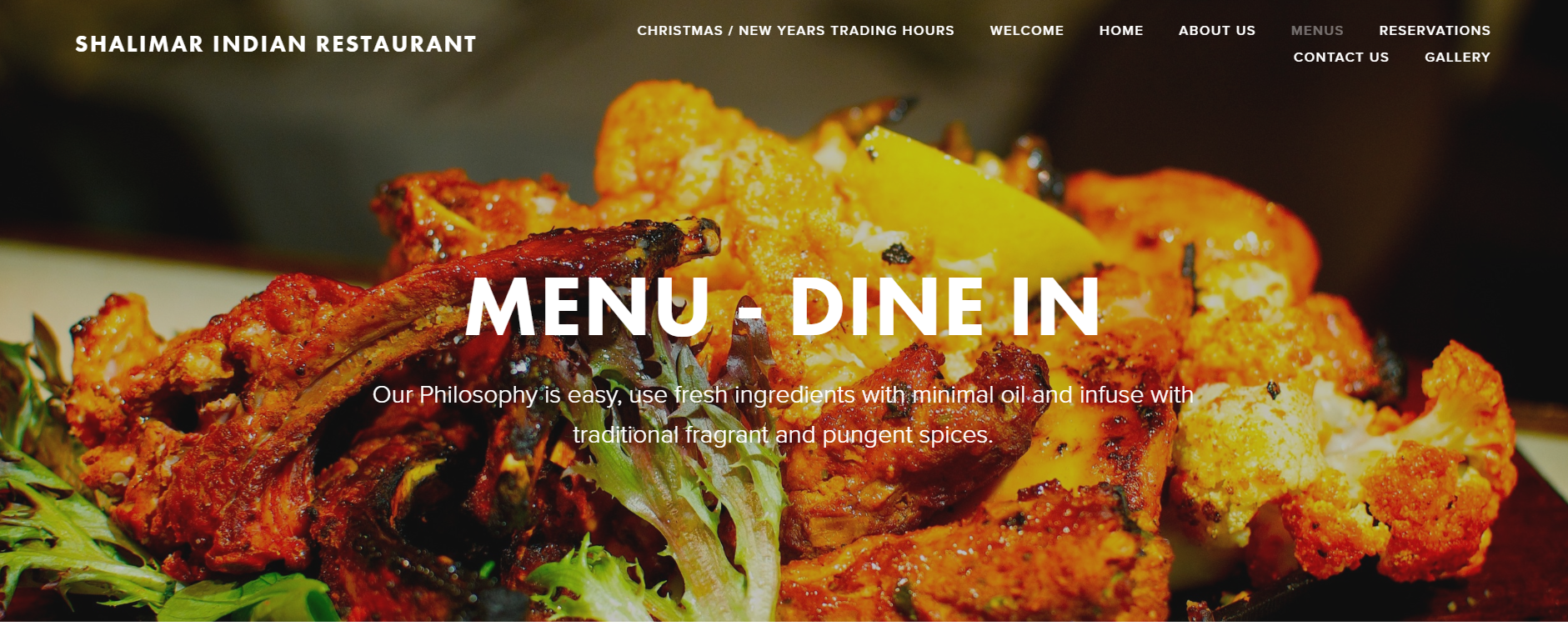 (03) 9596-3426
THE ART OF SPICE INFUSION
Melbourne's Oldest Indian Restaurant est. 1981
Welcome to Shalimar, Melbourne's Oldest Indian Restaurant. Serving mouth-watering delights to Bayside patrons for over 35 years. Shalimar has been family owned & operated by the Singh family since its humble beginnings back in 1981. Catering for all occasions, our team also caters for any outdoor or in -house events, from Birthdays, Anniversaries, Corporate or just social gatherings.
Specialising in authentic North Indian cuisine, our menu has been finely constructed by the Oberoi Hotel Chain's Senior Chef, offering healthy delectable dishes of the highest quality. We proudly cater to everyone's taste buds, Vegans, Vegetarians, Meat Eaters, lovers of Spice & those who prefer milder flavours.
CATERING & PRIVATE PARTIES
Catering and Events are opportunities for us to work more closely with our guests, occasions for us to share our dedication to celebration in exciting new ways.
ABOUT US
Shalimar was established in 1981 by Chef and Owner Makhan & Sita Rani Singh. The restaurant was the first Tandoori and Kashmiri Indian Restaurant to have opened in Melbourne, specialising in North Indian cuisine. The ribbon-cutting ceremony was performed by Mr. Jeff Kennett, previously known as the Minister of Ethic Affairs & Immigration, and the former Premier of Victoria.
Shalimar is a family run & operated restaurant. We emphasise high quality and fresh ingredients deliver the highest quality of food. All curries can be made MILD, MEDIUM or HOT to your taste, to make your experience most pleasant.
Your Host Gagan and his team pride themselves in providing fast and friendly service. They are always happy to assist with the menu, the wine list & any other queries that may arise. Banquets are available for vegetarian and non-vegetarian customers. We also cater for most dietary requirements, and please advise staff prior to your order. We ask you to sit back and enjoy the Shalimar experience.
Muskan Indian Restaurant - Indian Catering Company in Melbourne
0393 646 268
In St Albans, when families are looking for an exotic Indian meal, they come to the Muskan Tandoori Indian Restaurant on East Esplanade. With our delivery and takeaway options, there are more reasons to enjoy our delicious Indian offerings.
Try some of our specialties like Garlic Chili Prawns, Chili Chicken, Tawa Chicken, Muskan Special Tandoori Platter, Paneer Nazrana and much more.
Made with fresh ingredients and a blend of exotic spices, our dishes are delivered hot and delicious to your front door when you order online!
Catering Services
Muskan Indian Restaurant is your one-stop search for credible Indian catering service injected with an assortment of dishes from all edges of India. We prepare several specialty menus with authentic Indian recipes in mind.
We at Muskan Indian Restaurant are dedicated professionals in bringing finesse to Indian catering experience. The focus is only on serving fresh food with perfectly crafted Indian recipes.
Our Indian Catering Services in Melbourne is committed to serving delicious food for your moments. Be it a wedding, birthdays, baby showers or corporate event, and we cater for all kinds of small and big events. We will provide good guidance for you up on any queries regarding the menu items and beverages for your events. On the birthday parties, our experienced team will be taking the entire responsibility to make sure that your memorable event runs very smoothly and guests experience a great gathering with delectable Indian food.
Muskan Indian Catering prides itself on providing catering service for any occasion, large or small. Whether you are planning the weddings, reception, celebrating an anniversary, or simply organising a company meeting, our caterers are the right choice for celebrating your next occasion.
Our energetic team members are ready to serve your milestones with glory and pomps, which you love. From our long-lasting catering services experiences in the hospitality industries, our team is professionally trained in knowing what works well. We make sure that pour food recipes have an up-righted appeal to your occasions.
Shavan's - Indian Catering Company in Melbourne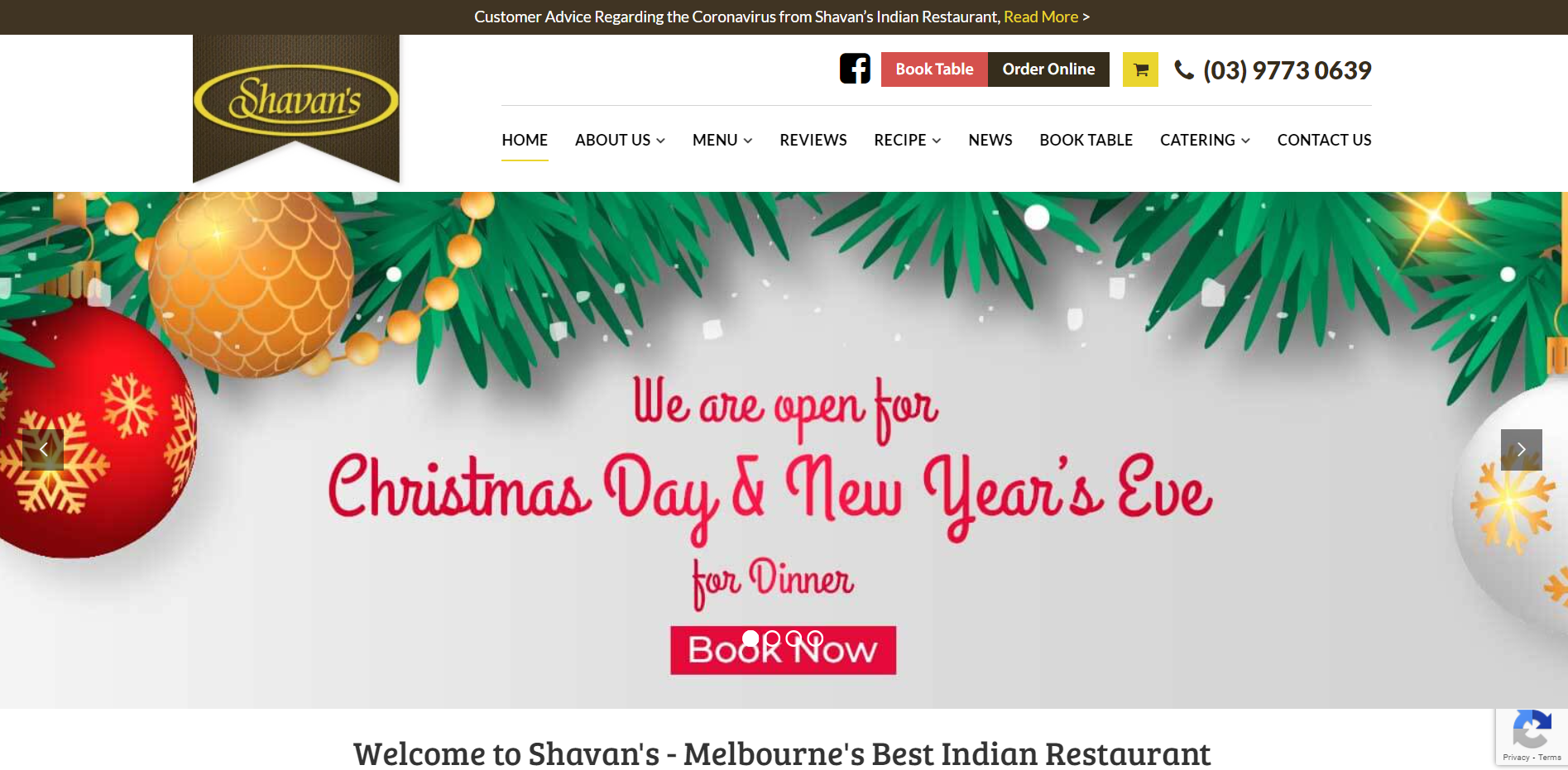 (03) 9773 0637
Shavan's Indian Restaurant Patterson Lakes Melbourne takes great pleasure in welcoming you to our Restaurant
Shavan's is a popular name amongst top-rated Indian restaurants in Melbourne. At our restaurant in Patterson Lakes, we offer nutritionally rich and flavourful Indian cuisine.
Rewarded for our top class service and superlatively delicious vegetarian and non-vegetarian dishes, we have been honoured with numerous awards.
Being an award-winning Indian restaurant, we take pride in serving the finest food in the most heartwarming ambience. With the best chefs on board, we offer a variety of yummy Indian food to all genres of food lovers. With sixteen years of life span in catering heavenly Indian food, we are a popular destination for healthy, authentic Indian food.
We happily accommodate our customers' special dietary requirements and facilitate them with highly nutritious food, takeaways, and drinks. With a banquet hall, function room and other amenities, we prove matchless host for parties, weddings, birthdays and special events. Ours is a perfect place for traditional parties, celebrations or a la mode events.
We are the first name in lending perfect wine, dining experience, and that's why we are among the top Indian restaurants. For savouring the true taste of India, check out at our branch and enjoy the spirit of Shavan's!!
Shavan's Indian wedding catering services in Melbourne
When it comes to Indian weddings, the term 'extravagant' instantaneously comes to mind. Vivaah, a Sanskrit word meaning 'special dedication', represents the magnificence, tradition, colours and extravagant celebrations linked with the sacred event. It not only signifies the creation of a bond between two people but the bonding of two families as well. Festivities may last as long as 4-5 days, regardless of the wedding's scope and style.
Extravagant marriage means a lot of planning and details that go into one week of celebrations. In addition, it is important for the host's family to make sure the guests are having a nice time. That means, in addition to entertaining them, they must feed them well. Feeding a large group of people 3 times a day for a week is demanding, especially when you already have many other important things to take care of.
Shavan's – an expert restaurant for Indian catering in Melbourne, can ease that burden of Indian wedding catering in Patterson Lakes from your shoulders. We'll take good care of your guests and make sure they have timely meals. Indian meals will suit their taste. As an Indian wedding caterer, we know Indian wedding is different from weddings here in Australia; they are a reflection of the host family's social and fiscal standing.
Together with you, Shavan's Indian wedding catering in Patterson Lakes will make it the night to remember for both the couple and all their guests. Concisely, we'll make the event grand.
Are you or someone in your family getting married soon? Hire us as the caterer. We are the leading provider of Indian wedding catering services Patterson Lakes.
South Indian Food Catering
We bring south India close to you!
We are presenting to you the delicious, mouth-watering dishes from South India.
We at the Shavans, are bringing a fine experience of south Indian food catering in Melbourne. Our focus is only on serving fresh and authentic south Indian food. We feel proud in offering Indian food catering services in Melbourne. Each of the dishes is prepared with authentic south Indian spices and ingredients to create an original taste of south India. Our catering service not only will provide a tasty food, but will impress your guests at the beautiful presentation of the cuisine.
Splendid delicacies of South Indian food in Melbourne
If you want to taste the Indian food in Melbourne, then come try at Shavans for something different. We are one of the only Indian restaurants in Melbourne serving authentic South Indian food. We are true to our origins and serve only authentic dishes from South India.
South Indian Catering Service is Ready To Serve
We are one of the leading catering services in Australia, and we have achieved this through exceptional food and quality catering services.
We bring our function catering signature service and cuisine to each function. Whether you are planning birthday parties, wedding receptions, cocktail parties, mehandi ceremony, or any indoor, outdoor event, there is no limit to our catering services.
We make sure that your event with us will be enjoyable.
If You're looking for some healthy inspiration for any of your events, we've trustworthy guidance for all your foodie needs.
North Indian Food Catering
You don't have to go out of Australia or even out of Melbourne to find great, authentic Indian food. Whether you're craving for great Southern-style vegetarian dosa or Northern style chaat, you will get everything at Shavan's.
Shavan's is a common name for the Melburnians. It is amongst the top Indian restaurants in Melbourne. We offer delicious and flavourful Indian cuisine.
One-Stop Solution For North Indian Food Catering
Fresh, Appraising, Tasty, Healthy, hygienically Prepared, Artistically decorated & Garnished Food. This words will come when your guest will attend an event and eat the delicious North Indian delicacies.
At Shavans' our North Indian Food Catering Service is the first to turn for high-quality Indian catering for all types of events, including, Reunion party, Convention, Weddings, Reception, Baby Shower, Birthday Parties, or any other catering an event in the Melbourne.
Our catering service includes all types of Indian food, including Gujarati, North and South Indian, Sweets and Appetisers. We can provide catering to a minimum of 50 to a maximum of 500 persons at one time.
Celebrate your event in style at Shavan's Function Venues in Melbourne
When it comes to finding unique venues for an event, there's many to choose from. But Shavans provides you with a delightful experience with our customised function menu.
If you are looking to host an event and search for function venues in Melbourne, let us provide a pleasure of hosting functions ranging from weddings, corporate dinners, meetings, and conferences and give us a chance to serve a quality service, food and hospitality. Our highly experienced event staff and the team of chefs would love to serve you and your guests.
Kasturi Indian Restaurant - Indian Catering Company in Melbourne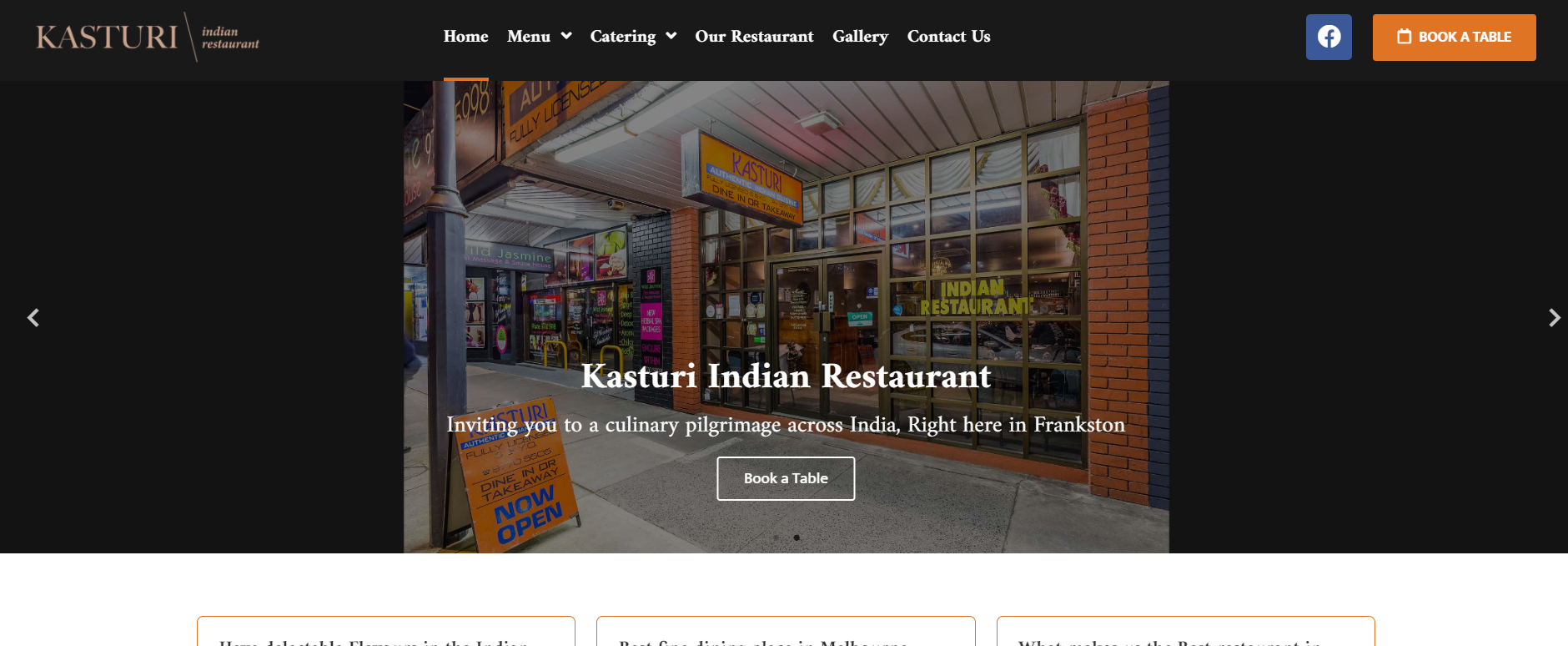 (03) 9770 5501
Have delectable Flavours in the Indian Restaurant Frankston Melbourne
Kasturi Indian restaurant Melbourne is a story portrayed on a hospitality canvas. It is coloured with spices and drives you through the narrow food lanes of India. In our unpretentious affinity toward authentic flavours, we are inviting you to a culinary pilgrimage across India, right here in Frankston Melbourne without going anywhere.
Best fine dining place in Melbourne
In a nutshell, Kasturi Indian restaurant is a casual modern-day Indian fusion restaurant, featuring traditional dishes from north and south India. With a collective assemblage of finest Indian cuisines handpicked from every corner in The Subcontinent, no doubt, this restaurant is counted among the finest Indian restaurants in Melbourne that attract Indian food lovers from every part of Melbourne.
Have Delightful Wedding Catering Service with Kasturi Melbourne
Indians are traditionally vegetarians. Although a majority of them don't mind a mixed diet, purists still adhere to a strict vegetarian diet. In order to cater to every sort of guests that are entering the event, vegetarian food being served alongside regular food is a common sight during Indian weddings. As a leading provider of Indian wedding catering in Melbourne, if asked for, we'll make the food arrangements likewise.
Nevertheless, your guests are going to love our food. It may remind them of home. The newlyweds will receive a lot of blessing and gifts.
Don't have a place to throw a wedding of such a scale? No worries, Kasturi Indian restaurant Melbourne will arrange a place too, in addition to wedding catering in Melbourne.
South Indian Catering
Serving delicious food is the way we show love to our clients. It's not the only food we serve, and it's the experience.
Kasturi, a multi-award restaurant in Melbourne, providing South Indian Catering, that will sure to satisfy your taste buds. As one of the leading catering service provider, we aim to offer exceptional food. Kasturi, the Indian fusion restaurant is the choice of many while finding the simplest, savoury & spiced south Indian food that serves as the perfect guide to their guest's palate. Our team of award-winning chefs are committed to showcasing their expertise in South Indian food Catering services in Melbourne by blending south Indian food culture and culinary expressions.
Mouth-Watering Food With a Punch of India.
Kasturi is the finest Indian restaurant and is based in Frankston, Melbourne. We believe that preparing Indian food is an art. That is why we have spent much time and effort trying to perfect the skill of Indian cuisine. The result is, an exciting variety of authentic Indian dishes, that will live in the memory of your guests. Our modern contemporary restaurant provides the perfect setting for you to enjoy some of the finest cuisines that are worth to try. Feel free to order an Indian takeaway in Melbourne or choose to try our food at your own comfort and see for yourself, why our restaurant is unbeaten when it comes to ambience, service, quality and authentic Indian cooking!
Explore our Award-Winning Indian Food Catering
At Kasturi, we offer the most authentic Indian food catering in Melbourne, which has evolved over centuries to perfection. We are offering complete catering solutions for all your functions, party and event plans. Please give us a call to discuss pricing and availability. Come on, be a part of the exotic culinary journey to rediscover the true taste of India!
Punjabi Food Catering
The preparation of Punjabi food is unique from another cuisine around India. Therefore, a Punjabi food preparation process should work with the best foods in mind. This is where we can help. Kasturi can provide clients customised menu for Punjabi food catering in Melbourne that works with different courses in mind.
Food Preparations: The traditional Punjabi Way
The Punjabi food never ceases to delight, especially when they're made so authentically. We feel the pride to take you and your guest on an epicurean journey through Indian's richly diverse Northwest Frontier Province — the undivided Punjab region using our Punjabi food catering service. There are many different spices that are used in the preparation of Punjabi foods. Our chefs know the culinary magic of all of these spices. These include spices like black pepper, cinnamon, and coriander and are all used to improve foods' flavours.
Bringing the flavours and flairs of Punjab to your dining experience.
Punjabi function catering in Melbourne is incomplete with some of the traditional foods that people in Punjab enjoy. For Tandoori chicken to Lassi, we provide a true taste of North Indian and Punjabi Cuisine. As one of the best Indian Restaurant in Melbourne, we strive to provide our customers with the authentic Indian, Punjabi, North Indian and South Indian cuisine. Kasturi offers you the style apart catering service for all your special occasions, including birthday parties and weddings. We believe good food can be served only when we touch the correct emotion. We take special care while preparing for the catering in terms of the mood, theme, culture, religion and occasion of the host.
North Indian Catering
Everyone knows that in Melbourne, people love eating and experiment around to tasting a different kind of meals. Get indulged in the midst of tempting North Indian cuisines in Melbourne with us.
Kasturi Restaurant serves authentic North Indian food catering featuring traditional Northern specialities. At Kasturi, you will experience the traditional culinary culture of pure North Indian cooking. We are excited to cater your next event, whether it is a wedding reception or a birthday party. We know that connecting emotionally with people is the key to catering success, and our chefs know how to find a way to impress your guests.
Give Your Event a Delicious Makeover With North Indian Catering
North Indian Food has its own pleasure that you might be missing in Melbourne. But, as one of the best Indian restaurants in Melbourne, we are determined to bring the best of North Indian Dishes to every table. As a team of passionate chefs who lovingly hand-make each dish, we understand the importance of quality and taste, and also aims to provide the best quality foods at affordable prices for your any event.
As no weddings are the same. At Kasturi, we provide customised services, including wedding catering in Melbourne, function catering and birthday parties.
What Makes Our North Indian Food Catering Special?
Our North Indian catering service provides options for every taste bud. From dishes made of Shai paneer to buttery soft Chicken, we provide a range of dishes which can be served at your catering event. From appetisers to the main course, live counters to the tandoor, our chefs come from all over North India to make these specialised dishes.
If you want to hire a reputable North Indian food caterer in Frankston, Melbourne, or maybe you are searching for function catering services, in any case, Kasturi the right choice for you.
Junoon Indian Restaurant - Indian Catering Company in Melbourne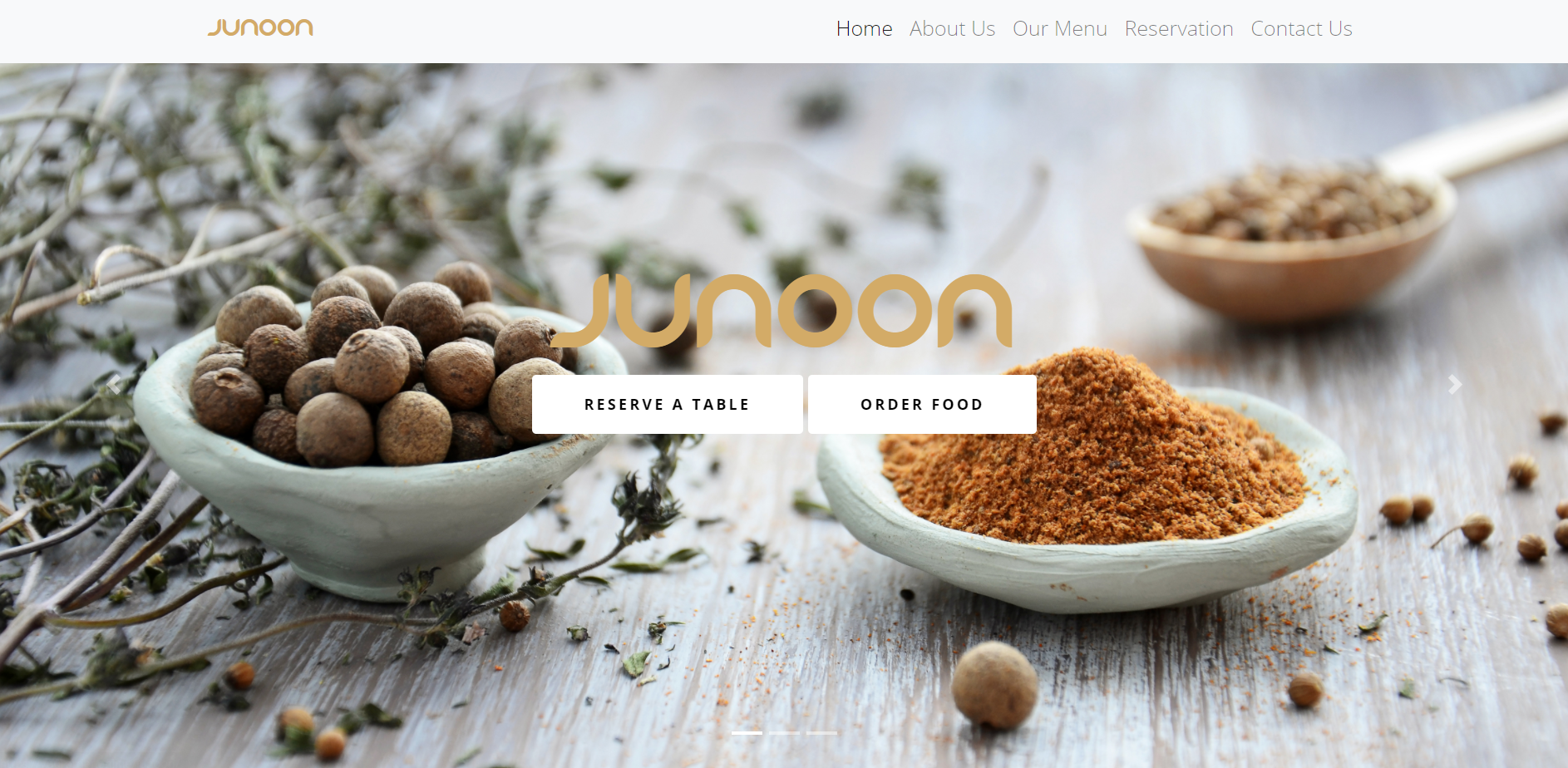 +61 3 9822 5626
Story
Our Culinary team have developed an exemplary menu that combines Junoon's signature dishes – mouthwatering entrée, range of hearty mixed platters, authentic curries and side dishes to compliment all of them. And an expensive selection of wines from all parts of the world is available to choose from our menu.
At Junoon, a 'dinner out' is transformed into an exclusive 'dining' experience. It is here that one realises that Indian food does not lack any of the subtleties that make a nation's food transform from being just '' to fine food.
Catering
Junoon is the perfect venue to celebrate any sort of occasion, with a humongous seating area and extraordinary service. We are situated in the Armadale area on just High St. with ample parking space. To discuss the package deals, you can always contact us.
Ghazal Indian Buffet & Bar - Indian Catering Company in Melbourne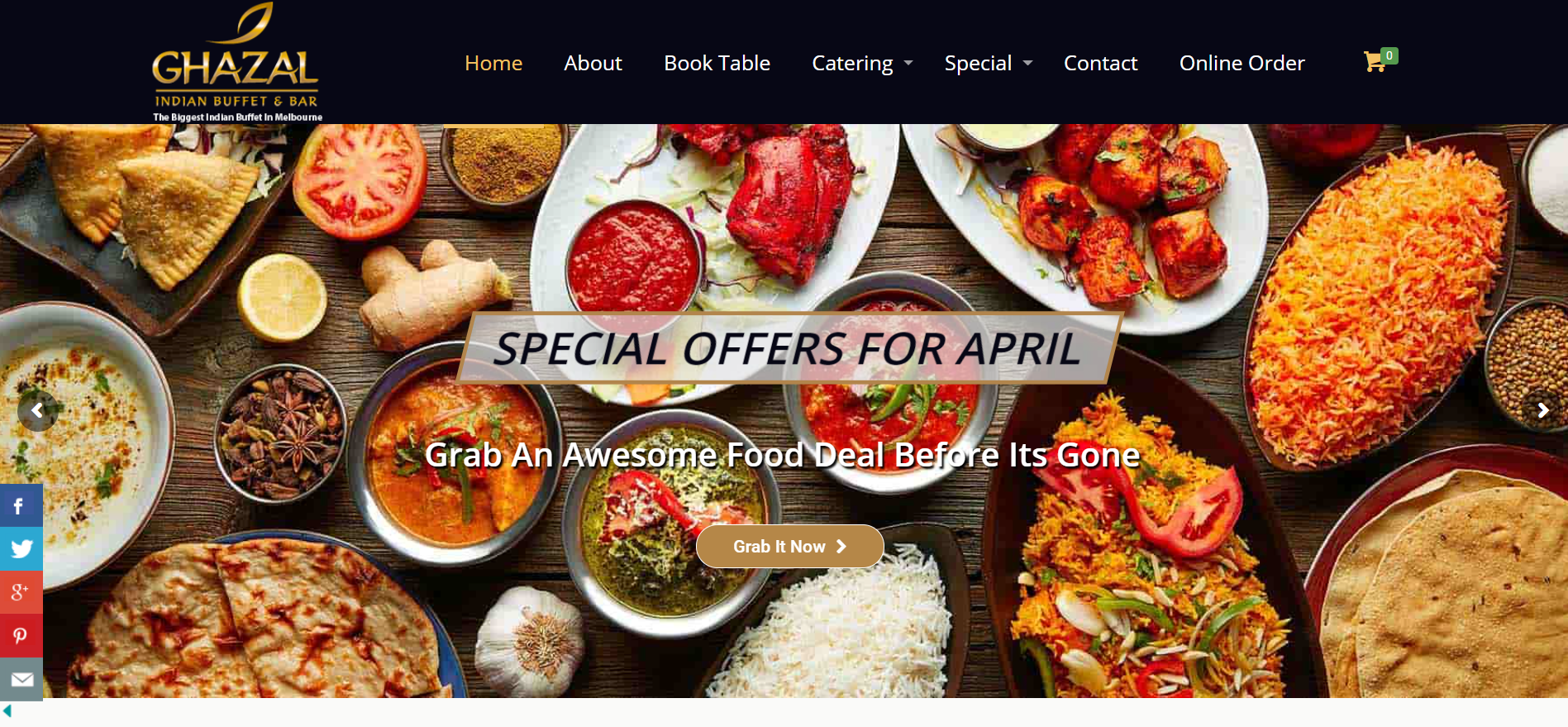 (03) 9742 4483
About Ghazal
Indian Buffet & Bar
Ghazal Indian Restaurant invites guests to experience our truly exotic Indian cuisine. Our menu has been carefully selected, drawing inspiration from the many diverse regions of India. At Ghazal, you can choose mild, medium or hot strength for most dishes and taste India with whatever level of bravery you wish! This increases the selection of dishes further in an already extensive menu.
The success and ever-growing popularity of Ghazal Indian Restaurant in Werribee is based on its emphasis on traditional Indian hospitality and adherence to the non-compromising quality of its food and services. The most comforting factor about Ghazal is the welcome, warm ambience and the service from start to finish. Totally unassuming, never invasive, and we are happy to discuss all the meals in detail.
Any occasion whether it is for a birthday, wedding, corporate function or any other event, we have great packages available that can be tailored to your needs. The venue is ideal for any occasion. We can organise great food, a great variety of alcohol music & perfect ambience for the occasion. We will work to ensure that your special event is a memorable one.
Fine dining experience at budgeted price, young and romantic environment, and ample space for parking, close to public transport. Perfect place for dine outs with family and friends.
Fast and nice service.
Satisfaction or money refund guaranteed.
We serve the best food in town.
Always fresh shrimps and lobsters.
Indian Catering Melbourne
The way to a person's heart is through his stomach. This old adage is still very much relevant today. We help you optimally win your invited guests' hearts with Indian food catering services in Melbourne. Our services are versatile in nature, and we can prepare and serve gourmet delicacies for all occasions, be it a corporate gathering, birthday party, family get-together or a formal event.
Our Indian Catering Services in Melbourne is extremely popular among the residents as well as corporate bigwigs. This can be attributed to the diversity of tastes; Indian cuisine offers for your palate. There is no dearth of scrumptious varieties to glam up your event. Lip-smacking dainties prepared in traditional Indian gastronomic ways blend seamlessly with contemporary tweaking of tastes. Authentic Indian spices and flavour render every dish savoury. The aroma that wafts to your nose would have a galvanising effect on the guests.
Indian Food Catering Melbourne
Corporate catering services have found a new lease of life in Melbourne with our ace offerings. From aeons back, Indian food has been revered as the epitome of taste that no bon vivant could resist. We have taken this to the next level with our Indian food catering services. We can prepare any delicacy that you would specify for entertaining your guests. Our catering services have ace professionals who are well-versed in top-notch hospitality intricacies and would unobtrusively serve your guests. The etiquette of our catering team would win you over.
Our Birthday Party catering services have a distinctive appeal of their own. The mouth-watering fragrance that hangs in the air and the novel tastes would make your children's birthday a memory that would linger on for a lifetime. We, Indian food caterers, specialise in preparing all popular Australian dishes and gourmet Indian cuisine is our flagship offering. We adhere to all international hygienic standards while preparing food. Our services are very cost competitive and almost unparalleled in the Melbourne district. We will always live up to your expectations. We constantly set new benchmarks in the culinary industry and try to surpass the same with better and improved catering services. Trust us and relish divine tastes.
Simply Indian - Indian Catering Company in Melbourne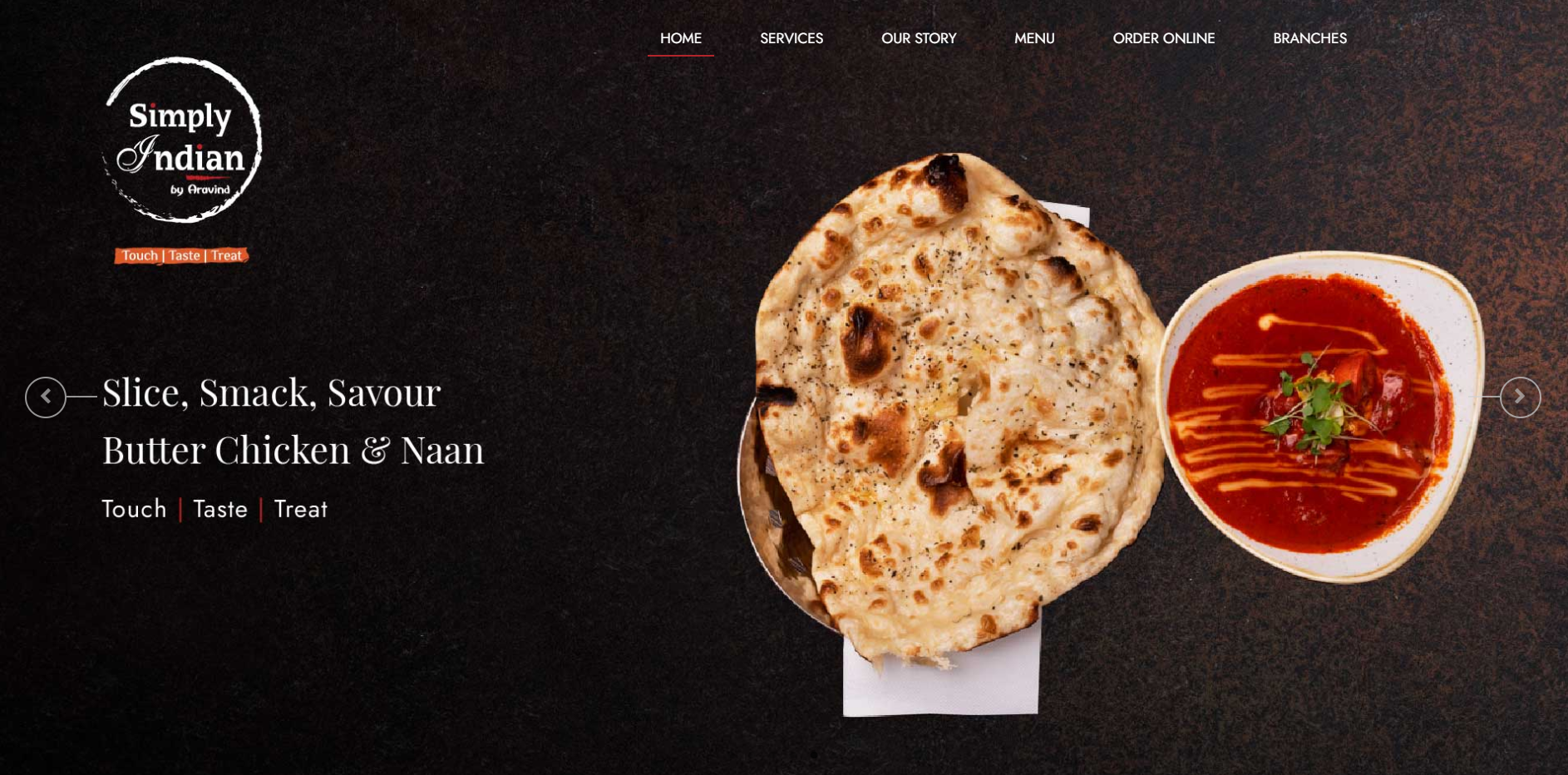 +61 3 9484 9789
Are you searching for an Indian restaurant in Melton or Preston that serves delicious meals in a modern setting and offers memorable dining experiences? At Simply Indian, we're passionate about preparing traditional and contemporary Indian cuisine for people to enjoy. Whether you want to try something new for the first time or you want to enjoy a meal that reminds you of home, we can provide delicious foods backed by excellent service for your satisfaction.
Indian Restaurant Take away restaurant
If you are on your lunch break or want to have a quick bite, our Indian restaurant in Preston and Melton can be your regular go-to place for Indian take away or dine in.
Simply Indian caters your need for affordable lunch deals that won't cost you much and can be a good everyday option to feed your soul. We offer lunch specials that are claimed to be the cheapest Indian take away in the area serving mouth-watering dishes. Our Indian take away Restaurant in Preston and Melton is sure to remind you of your home taste back in overseas and create an incredible experience for the people trying it for the first time.
Technically Proficient Staff
The staff at our BYO Indian restaurant is highly knowledgeable and technically proficient. You can rely on us to accommodate your requirements and respond to your requests. We pride ourselves on being friendly, supportive and present without being overbearing or obtrusive. We'll never leave you waiting for long, and we'll always do our best to make you feel welcome. Our positive attitude and quality service help us to maintain a vibrant, energetic and sophisticated establishment that leaves you feeling appreciated, respected and satisfied. We're confident that you won't be disappointed.
A Diverse Menu of Authentic Flavours
Simply Indian has earned a reputation as an authentic Indian restaurant with some of the best Indian food in Preston and Melton. We use only the freshest and finest ingredients to prepare our dishes, all of which are presented as authentically as possible to reflect the diverse cultural cuisines of India. We also use homemade spices (masalas) in our recipes for authenticity. We have no shortage of options that combine touch, taste and treat into one mouth-watering package. We'll do our best to accommodate any dietary restrictions you have, although we cannot guarantee that we can do this for everyone, especially when it comes to dairy and nuts.
Dine-In or Take Away
We give customers the option to enjoy our meals where they choose. Dine at our Indian restaurant in Preston, Melbourne, for an experience like no other. We also have another restaurant situated in Melton. We serve many of our meals on an Indian Thali for that extra touch of authenticity. These round platters can hold a selection of dishes that you and others at your table can freely select.
Alternatively, we offer Indian takeaway in Preston and Melton for people who would prefer to enjoy their meal from the comfort of their home.
Our Catering Services
Our Indian restaurant near Reservoir offers professional catering services for corporate events, private events and family events requiring delicious foods and refreshments. Whether you're planning a small team party or a birthday party with close friends and family, we can provide delicious Indian food in Melton and beyond.
Indian Food Catering in Melbourne
Are you organising an event or special occasion and want to provide guests with traditional and contemporary Indian cuisine with authentic flavours? Fortunately, the team at Simply Indian proudly offer Indian catering services for events of all types and sizes. We have no shortage of menu options for you to choose from. Whether you want Indian food catering for birthday parties with loved ones or awards nights with colleagues and business partners, we can provide the assistance you need.
Ideal for Special Occasions and Events
Our Indian restaurant catering can accommodate different types of events and special occasions. We have a team of highly trained and experienced caterers who work closely with organisers to ensure that everything proceeds smoothly. You can rest assured that your guests will have access to plenty of food and refreshments to stay satisfied. We're fully capable of catering:
Corporate Events – Including trade shows, exhibitions, conferences and awards nights
Family Events – Including birthday parties, engagement parties and wedding receptions
Our Indian caterers for small parties and large celebrations are ready, willing and able to make your event a memorable one.
Our Points of Difference
Simply Indian has earned a reputation for providing excellent Indian food catering in Melbourne. Our points of difference include:
A knowledgeable and technically proficient team of Indian party catering specialists
Friendly and helpful without being obnoxious or obtrusive
Combining traditional and contemporary elements to satisfy customers
An impressive selection of foods that capture the diverse cuisines of India
Indian party catering that respects customers and their requirements
Kesar Catering Services - Indian Catering Company in Melbourne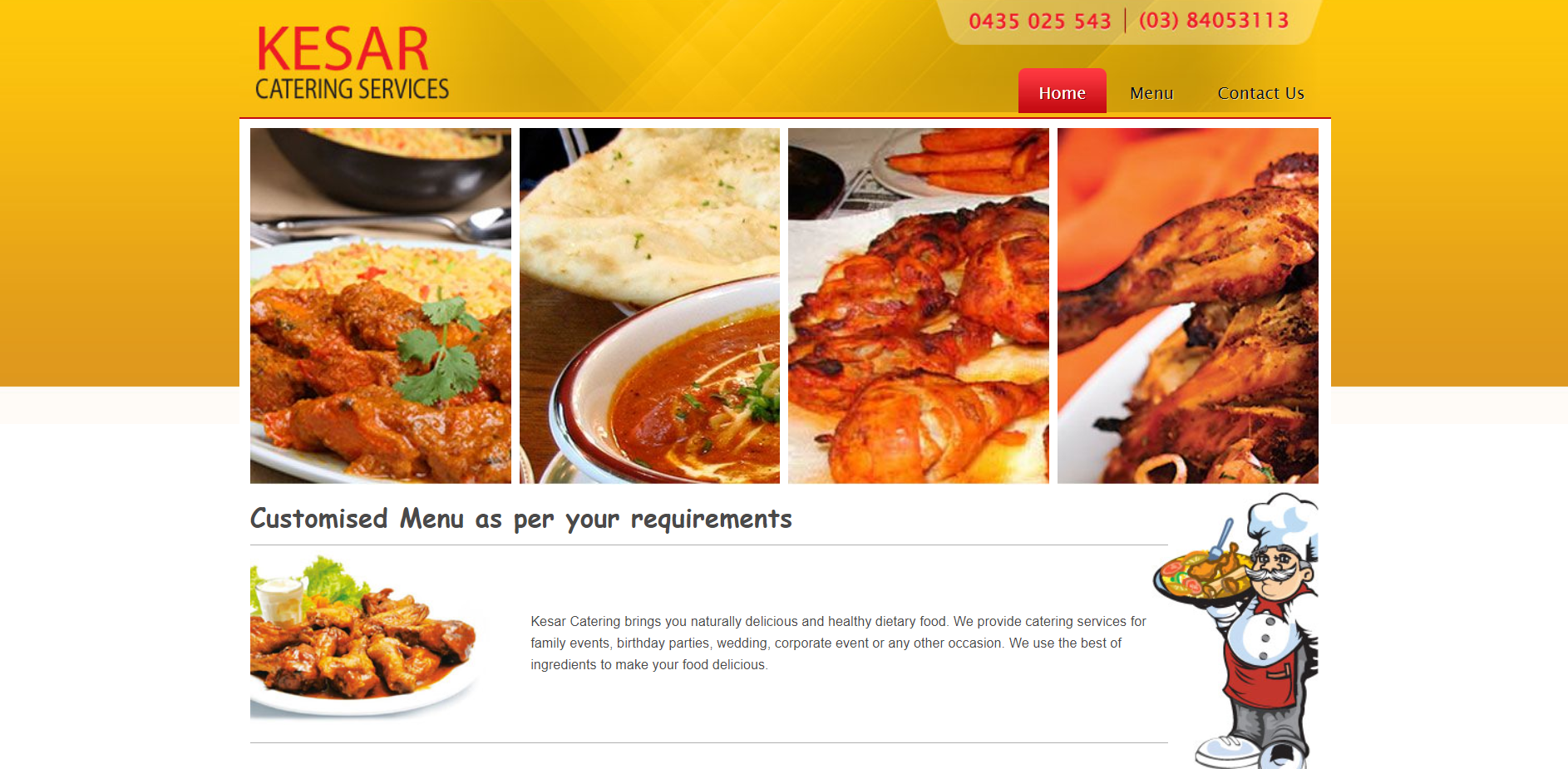 (03) 84053111
Kesar Catering brings you naturally delicious and healthy dietary food. We provide catering services for family events, birthday parties, wedding, corporate event or any other occasion. We use the best ingredients to make your food delicious.
Customised Menu as per your requirements
We specialise in authentic Indian Cuisine.
Spicy Affair Bar and Restaurant - Indian Catering Company in Melbourne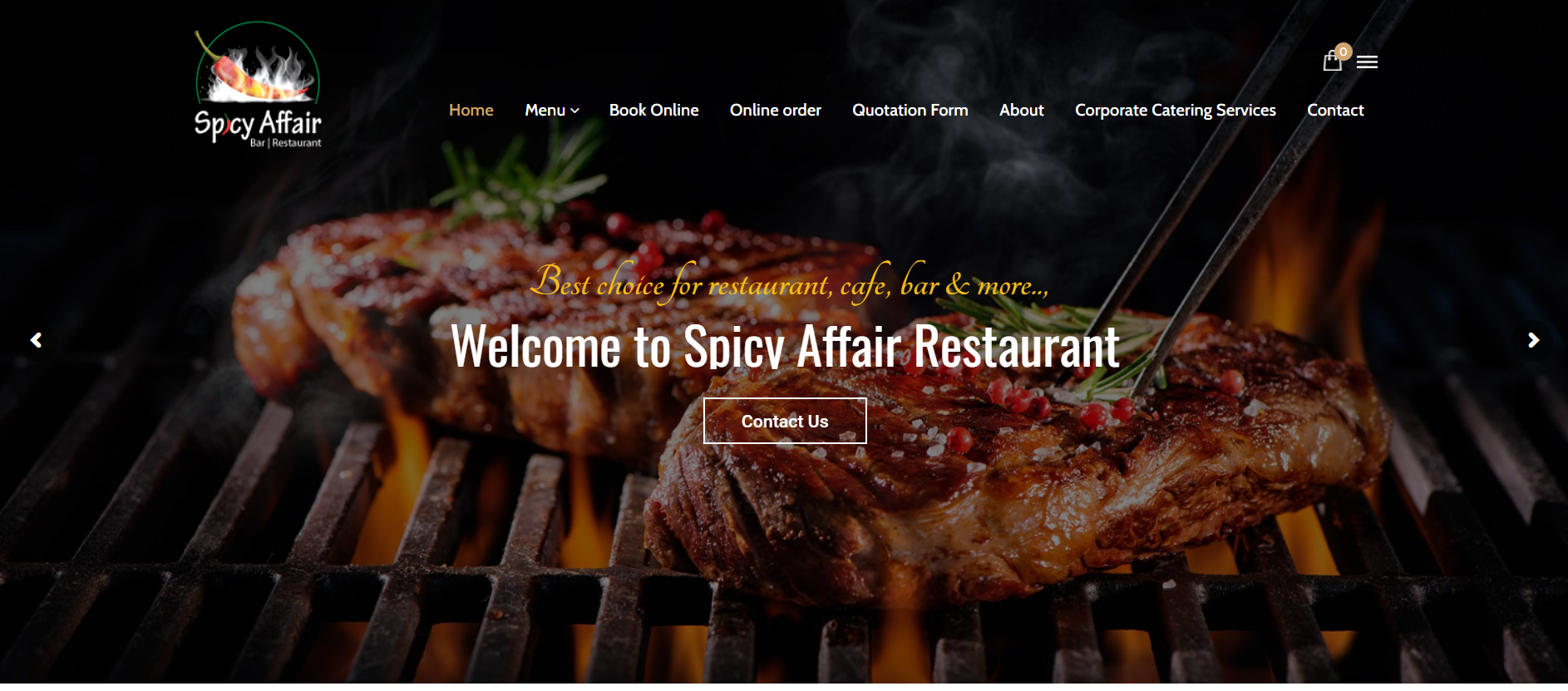 03 9682 7268
About Spicy Affair
What We Do
Spicy Affair Indian Restaurant & Bar is renowned for its great quality of Indian food and creative cuisine, but most of all for choice. From casual family-friendly dining and signature, restaurants to chill-out bar and nightlife entertainment restaurant offers an unmatched array of unique food & beverage.
Modern Cuisine
Dining Experience Melbourne
From our unique approach to service to our dining options, we believe in the concept that our guests deserve a personalised gastronomic experience. Discover fine dining, and we believe that our Spicy Affair Bar & Restaurant will be the best restaurant south Melbourne restaurants now.
Corporate Catering South Melbourne
You deserve to treated like a real king.
DELICIOUS FOOD
Spicy Affair Indian Cuisine is Popular and recognised for its quality and Aromatic taste of India. Specialising Indian menu includes chaat Counter, Indo-Chinese, Tandoor, vegetarian and Non-Vegetarian. You will find a perfect combination of cuisine to please your Guest.
DEDICATED & PROFESSIONAL STAFF
Dedicated, Professional and passionate, our commitment as Melbourne caterers is to ensure that we deliver best for all our customer. Our Professional Catering Melbourne team will ensure that your corporate event becomes more memorable.
CONVENIENT CBD LOCATION
Spicy Affair Catering team has extensive hands-on experience and passion for serving our corporate clients delicious and Best Indian cuisine. We are located in Melbourne CBD, and even our Function venue is available on hire and our catering service.
What foods should be served at an Indian wedding?
Women in brightly coloured silk sarees with glittering jewels and men in dark suits were talking animatedly in a tent brightly lit up in two basic colours. Chairs and tables were scattered around in no particular order with people dragging chairs to make groups. While everyone chatted about this and that, they were all alert to the slightest hint about the announcement of dinner. Waiters were serving hot frothy espresso coffee sprinkled with chocolate powder and orange, lemon and cola drinks in tiny glasses probably invented by some genius in economising. Several guests were bold enough to ask the waiters when dinner would be served, and the information garnered was dutifully shared with others who waited as expectantly for the wedding repast.
Food seemed to be the main focus of the evening. Probably much more than the bride and groom who sat looking rather glum on tacky looking gold thrones set up on a stage at the centre of the tented space. Guests stood in line to wish the couple, handed over the mandatory envelope, wished the parents, posed for a picture and moved out of the stage. The wedding's duty was over in 12 minutes, 10 minutes in the queue and 2 minutes wishing the family and the couple. Now to some real business - the wedding feast.
A Big Fat Indian Wedding is incomplete without serving some finger-licking food to the honourable guests. Earlier a Halwai and his team used to take care of the entire menu, but recently professional wedding caterers have replaced them in the kitchen. Latest food trends with international dimensions and unique exhibits are sizzling up the wedding venues these days. Well, the new food format and exotic world cuisines are fine, but it is essential to keep our Indian palates satisfied with the lip-smacking desi food from the galis (streets) of India.
Mutton Biryani
This non-vegetarian recipe is prepared by marinating mutton in a melange of spices like cumin powder, coriander powder and star anise powder and is assorted with cooked rice. A perfect main dish recipe, this biryani is best served hot with raita for a tempting dinner and is a true bliss for non-veg lovers.
Litti Chokha
Quite a unique and most talked about the roadside food of Bihar is now giving an authentic experience to the guests at the wedding. In fact, this love of Bihar has now started appearing everywhere.
Most of the weddings today are serving this humble and tasty dish with a makeover. You too can let your guests have a lesson of Bihar's food heritage with the brownish balls stuffed with satto masala (bhuna chana atta).
Zafrani Pulao
Let's have rice. As this is the first item your guests are going to take on their platter, how about Zafrani Pulao. It is a noted dish of Hyderabad and from the mountains of Kashmir. Rice being an essential part of any Indian wedding we must see to it that it is not so heavy so that guests can enjoy the rest of the menu. It is a fragrant recipe with perfect blends of traditional ingredients like Dry fruits, Milk, Saffron, Sugar and more delicious things. Your guests are going to love this.
Onion Kulcha
You can also have Onion Kulcha for your guests. It is a clichéd and simple recipe. Aromatise it with a delicious Onion and mint stuffing. Flour mould is swayed into a flat, round shape and cooked in an earthen oven until it is golden brown. Later, dress it with butter. It is undoubtedly a winner of hearts. It is perfect if you are having a wedding at night as people tend to have some Roti type item at night.
Pasta Primavera
Children simply love this dish. Freshly chopped vegetables are the main ingredients of Pasta. These are cooked in a pot filled with salted water till they are soft and pasta is boiled. After that, the boiled pasta and the vegetables are dressed with Garlic and Olive Oil and garnished with shredded Cheese. You are surely going to win many fans with this dish at your wedding.
Originated from Canada, their main ingredients consist of Pasta and freshly chopped vegetables. Cook it in a pot filled with salted water till it's soft yet not melted. Dressed with Garlic and Olive Oil and garnished with shredded Cheese. You are surely going to win many fans with this dish.
Dal Bukhara
It is the famous recipe of ITC Maurya Hotel. It is made only with Urad lentils. Dal is a must item in a desi wedding. It is a thick recipe with the lots of Butter and Cream used in its preparation. It is going to melt your guest's hearts. It will go well with Zafrani Pulao or Onion Kulcha. Parents with small kids will be happy for this as even though it is heavy, it is not so spicy, so a child will easily gulp it.
Malpua
Prepared with maida and semolina, this is a quick dessert recipe that you can make for your loved ones. These small pancakes are fried in ghee and then dunked in sugar syrup. This is usually served with rabri, but you can also eat malpuas without it. This easy and quick recipe makes soft and fluffy pancakes with crisp outer edges.
Sheepshead Fish
Steam this fish in banana leaf packets with a mustard paste which is not only filling but soul-filling, the aroma is soul-warming. It is a delicate and spicy delicacy that is perfect for a wedding. Sheepshead fish is easy to eat as it has fewer bones. The recipe consists of shredded Coconut, Salt, and Mustard Seeds paste, Turmeric Powder, Hot Green Chilli Pepper Paste and Mustard il. Needless to say, fish is the must-have item in a Bengali Wedding. It's a dish close to a Bengali's heart.
Caesar Salad
It has Romaine Lettuce and Croutons mixed with Lemon Juice, Black Pepper Cheese, Egg, Anchovies, Olive Oil, Garlic, and Vinegar Sauce. It is not only mouth-watering but also very healthy. It is a must in a wedding between all the heavy dishes. It is a classy Salad popular at a wedding. Your friends who are conscious about their fitness will be pleased.
Dahi Baingan
You can have this for your vegan guests. It is such an Eggplant recipe. It is made of Brinjal fried in oil and dipped in the Curd. You can add Onion and Garlic in it to make it spicy. You get this as a compliment in every Oriya restaurant. It is deep-rooted in their culture. It is an authentic and easy dish from the land of Punjab and Orissa. Oh! Heavenly!
Gajar Halwa
People do love innovations, but the old 'hot halwa' has always given them a kick. This super-yummy dessert will have every other guest at your wedding huddling up to it.
After all, who on earth can hold on to their taste buds when there is an option as luscious as halwa, for a winter Indian wedding food menu; it would be like a match made in heaven. Isn't it?
Risottos
Risottos have become common in Indian weddings these days. As pasta is something all kinds of people indulge in today, risottos are seeing a rise on the wedding menu and are loved largely by everyone, including elders. Italian staple risottos have replaced pizzas and kinds of pasta in the popularity index. They are light and bland, and hence hugely compensate for the spicy Indian flavour.
DIY Dessert -Chocolate Fondue
Let's accept this! There cannot be any party without a little chocolate, right? Chocolate certainly makes us go weak in the knees, and chocolate fondue is the best thing you can have in an Indian wedding food menu to impress people with your finest hospitality.
Cheese and chocolate are melted together served with apple slices, bananas, brownies, cookies and waffles. The best part about this counter is decorating the dessert platter on your own. This Chocolate Fondue will perfectly complement the wedding decorations being done at the venue and add to its charm.
Paneer Pasanda With Corn Pasanda
For your vegetarian guests, why not include this one? Fill Paneer pieces with green Chutney, shredded Paneer and your favourite Nuts are mixed and cooked in a delightful Onion-Tomato curry to give your guests a royal feel. Vegetarian guests will enjoy this lavish dish. It is such a dish that no one can refuse it.
Amritsari Paneer Tikka
Amritsari Paneer Tikka is a flavourful dish as it looks and will be loved by people of all age groups! Amritsari Paneer Tikka is a delectable vegetarian recipe prepared with paneer, dried fenugreek leaves, garlic paste, ginger paste, carom seeds, and gram flour. You can pair this tikka recipe with your choice of drink, and it will be the best time you will have while having an appetiser. Try this Punjabi recipe and enjoy with your loved ones!
Amba Khatta
Let's have some Chutney. This dish is from Oriya kitchenette. It is an appetising tangy chutney of mango. This flavour is subtle and meticulously spiced that will delight your guests' palate. You can switchover mango with grapes. It is all the more apt for a summer season wedding. We bet that your guests are going to come to you again for the recipe. Keep it handy.
Gajarkahalwa
Now that is something without which a wedding buffet is incomplete..!! It is a candied Dessert treat. Make it by putting crushed Carrots in a vessel containing a measured limit of Water, Milk and Sugar and then cooking while stirring in uniform intervals till it's in the way you like. You can have it dry or with its stock. Garnish it with Cashews and Almonds. Pair Almonds and Cashews in Ghee for some time before you do the garnishing. Let's make your guests fall in love with you.
Fruit Kesari
Maybe you would like this one as dessert. The core ingredients are Rava, fruits and dry fruits. Fruit Kesari is the South Indian form of Sooji-ka-Halwa. One of the two puddings is a must-have. It is the most loved vegetarian dish, which is not only healthy but soulful in taste. Let it be any festival or occasion; Fruit Kesari fits well everywhere.
​Jalebi
Jalebi is a popular Indian dessert made with maida and sugar syrup. Served during weddings, this dessert recipe is loved not just by kids but adults too. The crisp sugary spirals taste brilliant when served piping hot along with chilled rabri. Try this delicious recipe.
Gulabjamun
A sweet is a necessity in Indian ceremonies. This sweet is made with Khoya and Paneer. Khoya or Mawa is used to prepare Gulabjamuns. Khoya is dry evaporated milk which is obtained by continuously stirring the milk on a less flame till moisture evaporates. It is then moulded to round shape fried until it gets its rich brown colour and soft when you bite. It is dipped in Sugar Syrup to get that glace and that extra sweetness. Let's make your guests crave for more. Grab a bite.
Gulab Jamun is a quintessential Indian sweet made during special occasions like weddings. It needs some basic ingredients like khoya, milk and sugar and unlike Rasgulla which needs to be cooked with a lot of care, Gulab Jamun can be prepared easily and pairs well with a number of dishes like samosa, kachoris and even custards and ice-creams.
Kachori sabzi
A plate full of kachori sabzi is a top-notch choice and seems heavenly to all the food lovers even when the array of choices for your guests might be staggering.
Your people just can't ignore having their mouths full with this enjoyable and spicy treat, Khasta kachori with aloo sabzi is all the rage!
Shahi Paneer
This North Indian recipe can be best enjoyed with roomali roti, butter naan and jeera rice. Cooked using paneer, yoghurt, milk, onion and a melange of spices. Creamy, aromatic and rich in taste, this is one of the best paneer recipes that can be cooked in wedding parties. Try it!
Veg Makhanwala
A popular dish on the Indian wedding vegetarian food menu list is the veg makhanwala; we must say there is not a wedding which won't have this dish.
It's got a rich, creamy taste to fill your mouth and is deeply enjoyed with naan, tandoori rotis and missi roti as well. Furthermore, it is also nutritious!
Wedding Cake
Last but not least you can have a wedding cake which was invented to bring fortune to all visitors and the couple. Nowadays, chefs and cake artists use different things to create a cake that usually depicts the theme loved by the couple. Gum Paste, Fondant, Cream, Marzipan and Chocolate are among the common ingredients used. Enjoy the wedding! And rest assured that your guests are completely satisfied with you.
Golgappa
Ah! Did it just make you mouth watery? What can be better to end a wedding menu than our very own GolGappa. Child or adult, everyone will love it and thank you for adding it. I am sure they are going to look forward to it. Make sure you get the hygienic GolGappe wala so that people don't hesitate to munch them. Trust me you will be doing a nice favour to kids. Have a blessed wedding.
Golgappa Bhel Puri is a North Indian chaat recipe which is made by combining the two most famous street snacks, Golgappa and Bhel puri. It is an ideal snack recipe for people who love spicy chaat!
Pineapple Raita
Pineapple Raita is made with chopped pineapple, thick curd and spices, this sweet yet savoury side dish will definitely give an unexpected twist to the main course. Try it.
Blanc De Bleu Champagne
Let's open a bottle of champagne for our lovely couple! A marriage function looks empty without champagne. It adds a classy element to the wedding menu. Men will surely love it. Make sure that you have enough glasses to meet the demand. Let's have something blue. Have a good time.
Strawberry Shortcake
Use it as a Dessert or as an Appetiser. It is a twist on the usual Desserts that we have. It is a very heartwarming dish. The Strawberry and Cream Combo give you such a pleasurable taste that it will make your heart happy. It is simple to prepare and great to eat.
Expect to see the embodiment of the country's heritage and rich culture in the menu for the wedding reception when it comes to Indian weddings. How was the food? – is the first thing that anybody asks after you return from a wedding in India. The hosts' only goal is that every wedding guest returns with a satisfied and full tummy; in fact, the amount of food cooked during an Indian wedding is enough to feed an army. Food occupies such an importance in the Indian wedding scene.
What Makes Indian Cuisine So unique?
Could it be the fresh spices, the intoxicating aromas, or the rich ingredients that attract so many people to Indian cuisine? The appeal of Indian food's unique style is not restricted to the Indian people; it is enjoyed by millions every day around the world. So what is it that is sets Indian food apart from the rest?
Indian food is tasty, healthy, and always contains the nicest spices.
Indian food is just something out of this world. But, before we get ahead of ourselves, let's just say that Indian food definitely stands out of the crowd. It is definitely popular all over the globe, be it any country. From piping hot Idlis and dosas to the very rich Butter Chicken, you can find something for every occasion in Indian cuisine. Apart from that, it is extremely versatile. Indian food is not only a wonderful combination of delicate flavours and spices, it is also a symphony of different nutrients which make it healthy. Food aficionados across the globe would find something that they absolutely love in Indian cuisine. Having a good, hearty meal from Indian cuisine can be an experience like no other.
Here are some factors which make Indian food special and unique:
Spices
The spices used in Indian cooking are not powdered. Instead, several dishes such as Biryani require you to add whole spices which add a lovely aroma to it. These spices, when mixed, give a distinct and unique flavour to it. The complicated combination of spices and herbs in Indian cuisine makes the dishes stand out. Unlike several other countries, Indians don't use the simple procedure of using pre-mixed spices. In fact, most restaurants prefer to make their own spice mixes by powdering them. This rich knowledge of spices and herbs definitely works in their favour and adds a subtle taste in every dish.
Complexity
In all fairness, Indian dishes are not simple and require a long time to prepare. Some Indian dishes, even require hours of preparation beforehand which is what makes them unique. Take Nihari, for example, it is a dish that is cooked overnight in a bunch of spices. It involves very complicated procedures such as slow-cooking the gravy to ensure that the meat is tender and juicy and pulls apart instantly. Perfecting these techniques is also an art in itself.

Diversity
Well, of course. India is a country with diverse cultures and a rich history which are both evident in Indian cuisine. The country is so unique and offers so many flavours that every 100kms you move in any direction in India, you'd find a completely different cultural background from the previous location. It represents a colourful blend of different cultures and traditions. You can find Idlis, Dosas, flavorful Sambhar and Rasam in the South and Nihari and Butter Chicken towards the North, along with a plethora of varieties of dishes which come in between.

Inconsistency
Indian food definitely tastes different everywhere. Whether you order something at a restaurant in south Indian restaurants elsewhere, you'd find a different flavour and different tastes every single time. Indian dishes don't require you to follow strict measurements, but rather, the cuisine is quite versatile. This inconsistency is what makes it extremely unique and special.