Education plays a crucial role in shaping our society, and a Master of Education (M.Ed.) can help you become a leader in the field. Whether you are a teacher looking to advance your career or someone seeking a new career in education, pursuing an M.Ed. can open up new doors for you. And the best part is, you can now pursue this degree online from the comfort of your home.
In this blog, we have compiled a comprehensive list of Master of Education online courses offered by Australian universities. We will explore top programs, course structures, admission requirements, and much more to help you make an informed decision about your education. So, let's dive in and explore the world of online Master of Education courses in Australia!
Quick Links To Master Of Education Online Courses
Southern Cross University
Master of Education Online
16 months part-time
Jan, Mar, May, July, Aug, Oct
$2,620 per unit, FEE-HELP available
Edith Cowan University
Master of Education Online
16 months (minimum) part-time
$21,050 FEE-HELP available
Study Intakes: Jan, Mar, May, Jul, Sept & Nov
UTS Online
Master of Education (Learning and Leadership) (Online)
2 years (minimum)
12 subjects
$2,750 per subject, FEE-HELP available
James Cook University Australia
Master of Education
1.5 years full-time or part-time equivalent
$23,240.00
A variety of Scholarships are available to suit different student types.

Southern Cross University
Master of Education Online
Students can learn specialised skills and information in the field of education through the SCU Online Master of Education programme. Students can be good leaders in the classroom and school if they connect their studies to their career goals. Students can choose to specialise in Leadership, Well-Being, Diversity and Inclusion, or a General Master of Education by choosing courses from any specialisation.
The goal of the programme is to help students learn more about modern education so they can lead with confidence and get better results for both staff and pupils. The Master of Education program is 100% online and was made with teachers in mind. It offers fast and flexible learning that can be viewed anytime and anywhere.
When they finish Southern Cross University's Master of Education program, graduates will be ready for the challenges that come with a rewarding job in education. They will learn how to be modern leaders in education who can make good changes at all levels of the school system. Students can concentrate in Educational Leadership, Educational Well-Being, or Educational Inclusion and Diversity, or they can choose elective units from these specialisations to get a general Master of Education degree. Students can choose to follow their passions and grow in the way they want if their classes are based on their interests and career goals.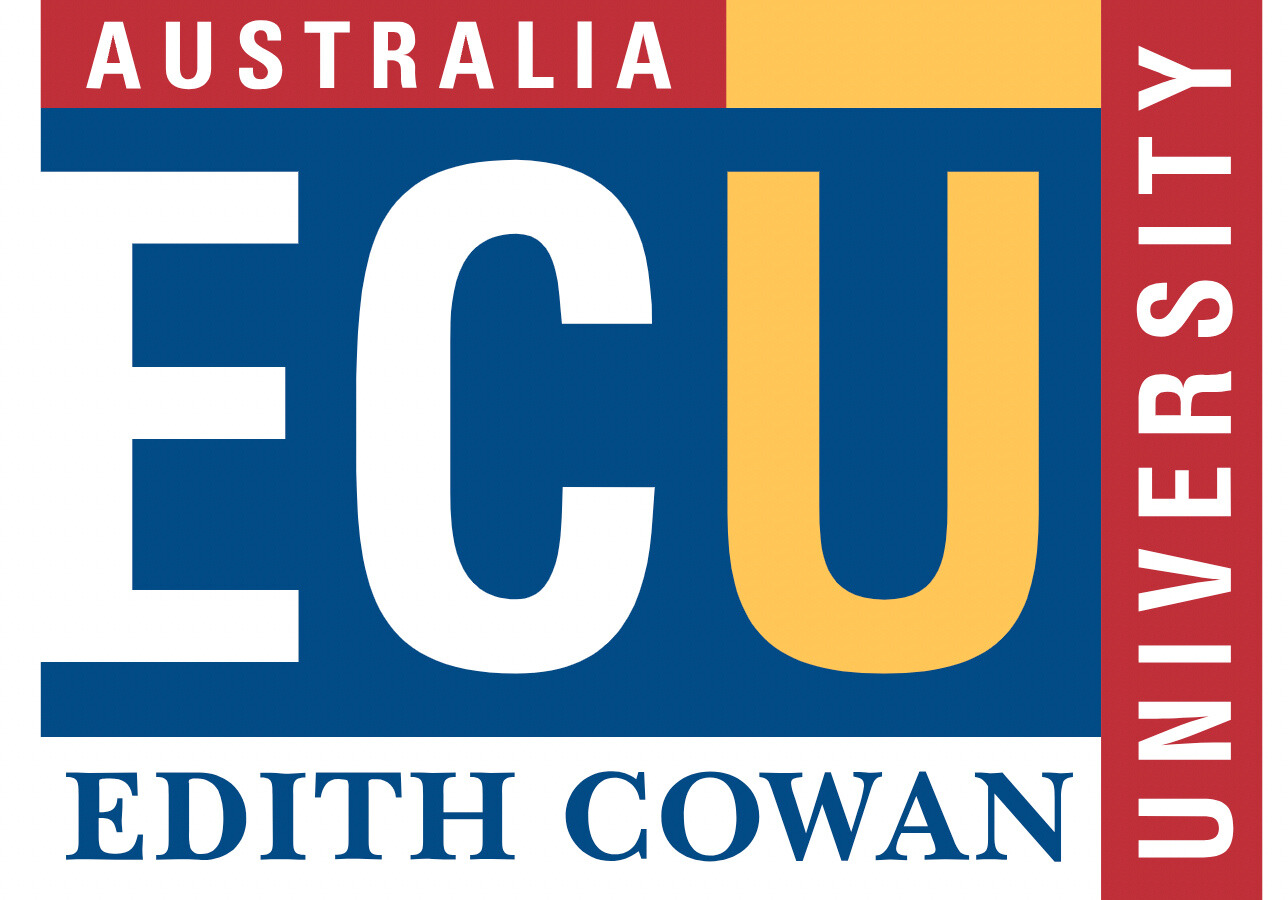 Edith Cowan University
Master of Education Online
People often say that every successful student has a great teacher, and that every great teacher has an even better leader. At ECU Accelerated Online, people can choose from two two-course specialisations for their Master of Education. These specialisations are based on the most in-demand areas of expertise in Australian educational situations. There are four core units and four specialisation units in each specialisation.
The Master of Education (Early Childhood Education) specialisation pushes students to rethink and deepen their knowledge of effective paedagogy and practise, as well as critically think about the latest research and how it affects their job as an early childhood education leader.
On the other hand, the Master of Education (Leading Education) specialisation gives learners the confidence to lead their people and organisation in a strategic and effective way to improve students' learning outcomes and increase engagement with their school community, especially in times of change and challenges that have never been seen before.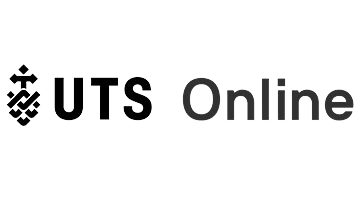 UTS Online
Master of Education (Learning and Leadership)
By 2024, Australia is expected to need 9.7% more education, learning, and development workers. This shows how important effective learning and new ideas are in today's diverse workplaces. The UTS Online Master of Education (Learning and Leadership) is made for professionals who want to lead and support learning innovation in their organisations, whether they work in business, health, public sector, school, higher education, or community settings. Through this programme, students can gain a set of skills and information that are based on research and can be used to improve and create new ways of learning.
This course is completely online, so people can work full-time while customising their learning and assessments to meet their career goals and needs. Students can use what they learn right away to move up in their careers.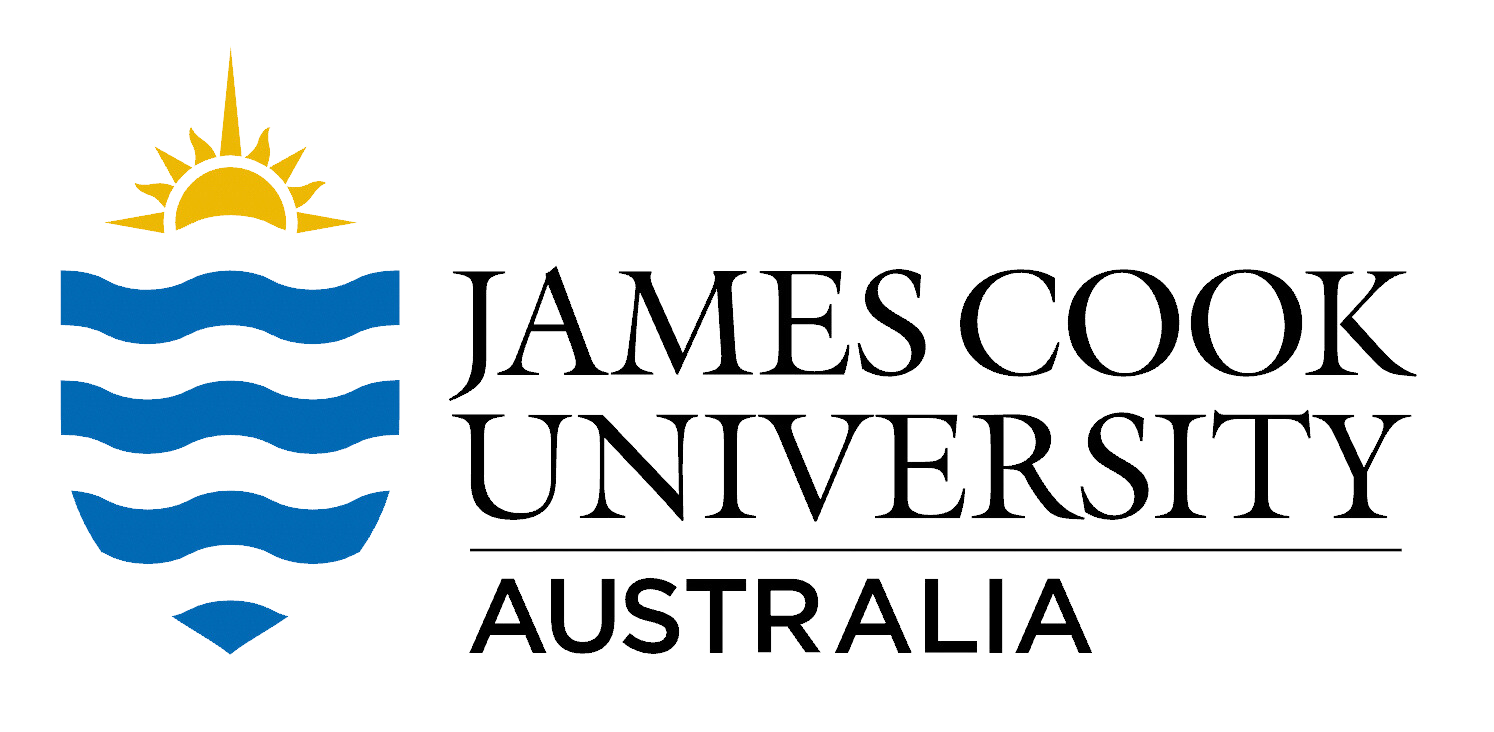 James Cook University Australia
Master of Education
The Master of Education program at JCU offers professionals currently working in Education or those who hold formal education qualifications the opportunity to advance their careers and become leaders in the field. 
The program has a strong focus on leadership across a range of learning communities and contexts, covering contemporary educational developments and transformative education. Students can choose to explore a range of coursework subjects or focus on a small-scale research project.
The coursework includes subjects such as Educational Leadership and Education for Sustainability, where students will explore ethical practice in educational leadership, contemporary theories of effective leadership, elements and methods of leadership development, and strategies for leading change in organisational processes and performance. They will also learn about contemporary approaches to education for sustainability in a range of teaching and learning contexts.
The Master of Education program at JCU offers two options for students to complete their degree - coursework with a major in Educational Leadership or coursework with a major in Educational Research, which includes the completion of a research project. This allows students to pursue their interests and personal career goals.
Graduates of JCU's Master of Education program are equipped with advanced knowledge, experience, and skills to become effective teachers, educators, and leaders in education. They are highly valued for their strong transferable skills and understanding of the needs and challenges faced by communities in the Tropics.

Monash University
Graduate Certificate of Educational Design
Whether you are already a teacher or work in education in a broader sense, this course will help you learn more and advance your job.
This will depend on what you do for a living. For example, general education studies will give you a wider education that you can use in many different ways. With the other specialisations, you'll learn more about a certain area of skill.
No matter which road you choose, you'll have a number of options to choose from that will help you focus more on your professional goals.
You can concentrate in one of the following areas with a Masters of Education:
Studies in general education
Digital learning
Early childhood education
Special education and schooling for all
STEM learning
Social Justice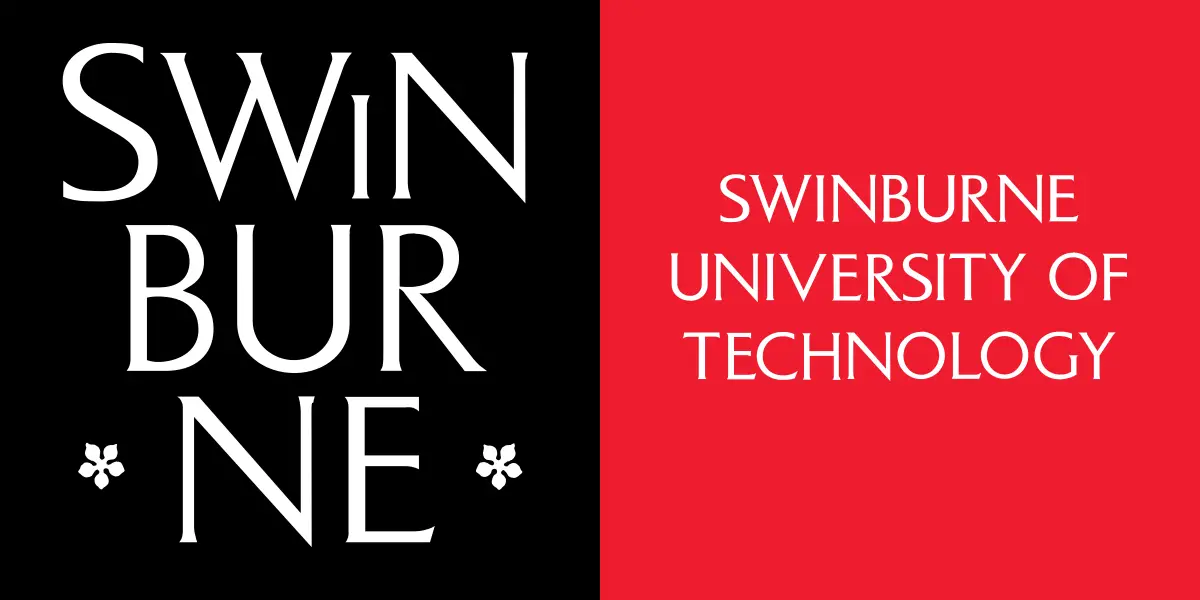 Swinburne Online
Master of Teaching (Primary)
If you have a bachelor's degree and want to teach, a Swinburne Master of Teaching will give you the skills you need to teach in primary schools across Australia. You will build on what you already know and learn effective ways to teach that will interest and motivate your students.
This course is led by education professionals who have taught in the past or are still teaching. It is a mix of online study and teaching placements in real school classrooms. Our students get great feedback from the places where they are placed because we make sure you are ready and have the help you need to make your placement a good one.
Are you ready for more chances to find a job? The Master of Teaching (Primary) is also different because it is spread out over four teaching times a year. This is done so that it fits better with the terms and dates of Victorian schools. This new course structure will make it easier for you to find teaching jobs that match your own goals as a teacher.
As a student at Swinburne Online, you will also have access to unique ways to grow. One of these is the Access Quality Teaching Initiative, which includes the Swinburne Teachers and Regional Remote Schools (STARS) programme. You will get professional experience placements in regional, remote, and/or less-advantaged schools in Victoria through this programme. This will give you useful experience with a wide range of educational communities.
When you finish, you will be certified by the Victorian Institute of Teaching (VIT) to work as a primary school teacher.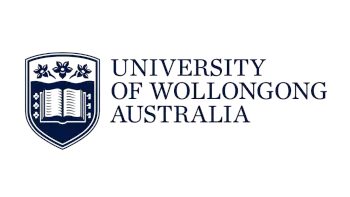 University of Wollongong
Master of Education
Education is a great job that can really make a difference in people's lives. There aren't many jobs where you can have such a big effect on so many people. With a Master of Education from UOW, you can move up in your teaching job or focus on an area that interests you.
The Master of Education can be studied full-time for 1.5 years (four classes per term). You can also choose to study part-time and work at your own speed. Students who work full-time often study part-time, taking one to two classes per term. It takes them three years to finish their degree this way.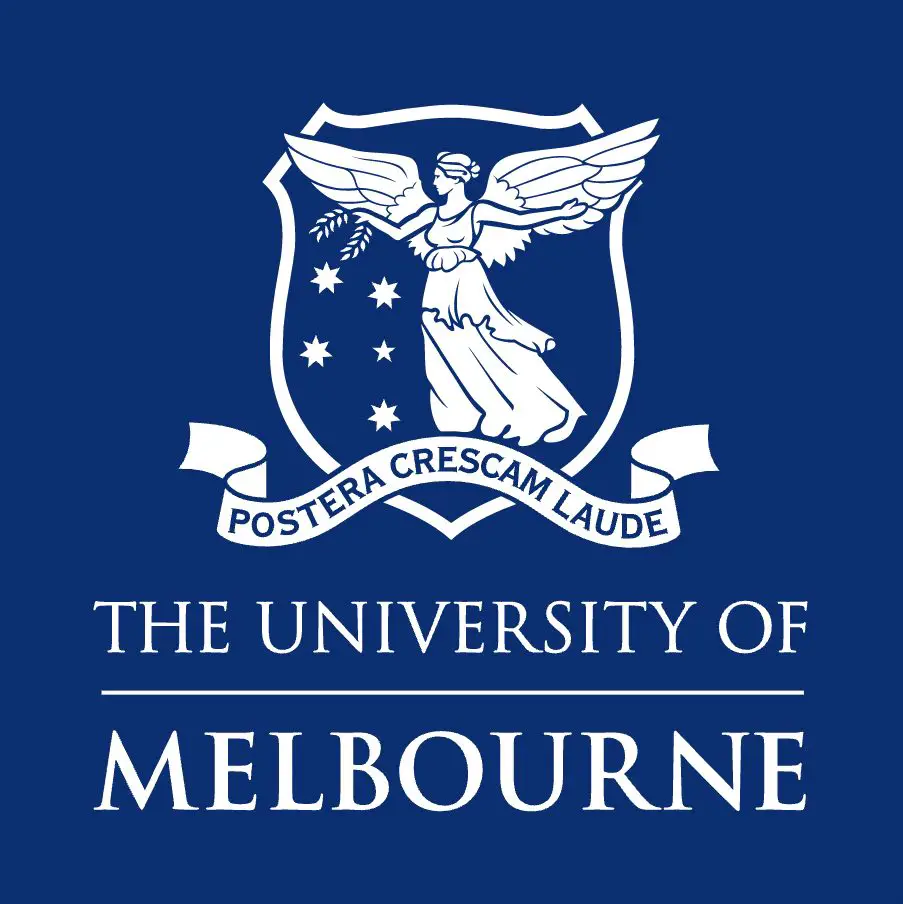 University of Melbourne
Master of Education
The Master of Education is created for a wide range of education professionals who want to improve or expand their knowledge of education so they can move into leadership, specialist, or coordinator positions. With eight areas of specialisation, ranging from arts education to leadership and management, students have the chance to become real leaders in their field of study. The course gives teachers professional development in a wide range of areas, from early childhood to vocational and adult education, as well as in a number of different fields.
Why Choose the Master of Education with University of Melbourne ?
Students who choose to pursue a Master of Education with them will have the opportunity to learn from several education experts who have gained international recognition. The course is designed not only for strong leaders and educators but also for practical application in real-world scenarios. The capstone projects provide students with work-integrated learning experiences that enable them to connect their assignments to professional learning meaningfully. Upon completing the program, students can apply what they have learned in a professional environment and make a genuine impact.
The University of Melbourne has a strong global reputation, especially in the field of education, where the Melbourne Graduate School of Education (MGSE) has been consistently ranked number one in Australia. The institution is at the forefront of teaching and research, ensuring that students receive an education that is up to date with the latest developments.

Western Sydney University
Master of Teaching (Primary)
Primary teachers have to be teachers, guides, and role models all at the same time. Being a primary school teacher is one of the most rewarding jobs because they always work for the education and well-being of their pupils.
Their online Master of Teaching (Primary) is a professional degree that gives primary school teachers a wide range of skills that are both important and useful. When you walk into your classroom, you will have everything you need to make a big difference in your kids' lives.
Your classes will be based on what you do in the workplace, and you will spend 60 days in a professional setting, split into two 30-day blocks. This is a great chance to put into practise what you've learned in the classroom. The best part is that the classroom teacher will be there to help and guide you through the process.
You can also leave the Master of Teaching early with a Graduate Diploma in Educational Studies, if you want to.
When you graduate, you'll be certified as a primary teacher by the NSW Education Standard Authority (NESA), which is part of a national system run by the Australian Institute for Teaching and School Leadership (AITSL).
The two-to-three-year online Master of Teaching (Primary) is flexible. Three teaching periods per year will cover various disciplines. These will assist you learn while working and meeting other obligations.
60 days of school-based professional experience (in blocks of 30 full-time days over two placement subjects) will give you the practical experience, skills, and knowledge to meet national teaching professional standards and become a successful primary school teacher. An experienced mentor teacher and WSU academic advisors will support you.
To maximise your course, study each theory subject for ten hours per week. You must be available for 30 days of full-time professional experience in one of WSU's many partner institutions to enrol in placement.
La Trobe University
Master of Teaching (Primary)
Education is changing fast. Digitisation and research on learning are changing classrooms worldwide. Educational professionals who can capitalise on new opportunities and transform student learning are needed as schools and educational organisations face new difficulties.
If you love learning and want to develop your career, La Trobe's Master of Education will give you the latest educational best practises and professional networks to lead or specialise.
Examine education's major issues. Become an educator and leader by mastering the newest evidence-based learning methods. You'll study educational leadership, psychology, and digital technologies, then specialise in inclusion and diversity, leadership, or language and literacy. To show potential employers your knowledge, you'll graduate with a speciality on your transcript.
La Trobe's Master of Education allows speedier graduation. If you've studied before, finish your degree in one year (full-time).This course is offered fully online and blended (face-to-face and online) for working education professionals.

Griffith University
Master of Teaching (Primary)
Professionals in the education sector, such as school bursars, school development officers, and training employees, can benefit from the advanced professional development that is provided by this degree. It can contribute to the needs of today's classrooms by helping you become more knowledgeable in educational practise or research.
The Master of Education is not meant to lead to certification in Early Childhood Education and Care or Primary Teacher Registration. Check out our Master of Primary Teaching (5587), Master of Secondary Teaching (5700), or Graduate Certificate in Early Childhood Education and Care (3327) degrees if certification or registration in one of these fields is your ultimate objective.
Where possible, students can choose to study intensively or full-time, either online or on campus. You must plan your enrolling so that you may finish your program within the estimated time frame shown on your Confirmation of enrolling (CoE) if you are an international student on a student visa.

Torrens University Australia
Master of Education (Innovation and Change)
The goal of the Master of Education (Innovation and Change) program is to equip students with the knowledge and skills necessary to implement novel approaches to enhancing student learning in the classroom. It's a fun way to learn about and discuss various cutting-edge developments. A distinctive feature of this course is the opportunity to interact with educators utilising a cohort model, which can lead to change on an individual, divisional, and even school-wide scale.
Taking this class will allow you to acquire cutting-edge technical expertise that can be put to use in the workplace. By learning to assess and critique approaches before putting them into practise, you'll learn about a wide variety of cutting-edge breakthroughs. You will leave this course with the knowledge and skills to spot, plot, and execute new trends in our dynamic educational landscape.
Admission requirements for online Master of Education programs vary depending on the university, but most programs require applicants to have a bachelor's degree in education or a related field. Some programs may also require a minimum GPA or work experience in the education field. Additionally, applicants may need to provide letters of recommendation, a statement of purpose, and/or a resume.
The length of an online Master of Education program in Australia can vary depending on the university and program. Generally, these programs can take anywhere from 1-2 years to complete on a full-time basis. Part-time options may also be available, which can extend the length of the program.
Graduates of an online Master of Education program in Australia can pursue a variety of career opportunities in the education field. Some common career paths include curriculum development, education administration, instructional design, and teaching at the post-secondary level. Additionally, graduates may also pursue roles in government or non-profit organizations that focus on education policy and advocacy.
A bachelor's degree in a relevant field is required to apply for masters of education in Australia. Inquiries regarding the application must be sent at least 12-15 months before the proposed date of admission.
Most Australian universities require applicants to have a minimum IELTS score of
6.5 overall and not less than 6.0 in each international English language proficiency test band
.