Marketing is an ever-evolving field, and staying up-to-date with the latest trends and techniques is crucial for success. Fortunately, with the rise of online education, it's easier than ever to expand your marketing skills and knowledge from the comfort of your own home. In Australia, there are numerous universities offering online marketing courses, but with so many options available, it can be overwhelming to choose the right one for you. That's why we've compiled a list of the top marketing courses available online in Australian universities.
Whether you're a seasoned marketer looking to upskill, or just starting out in the industry, our list has something for everyone. So, grab a cup of coffee and get ready to explore the world of online marketing education in Australia.
Quick Links To Marketing Courses Online
UTS Online
Master of Digital Marketing (Online)
2 years (minimum)
12 subjects
$3,996 per subject, FEE-HELP available
RMIT Online
Graduate Certificate in Digital Marketing Leadership
8 months intensive, Part-time
Jan, Mar, May, July, Aug, Oct
$3,720 per course, FEE-HELP available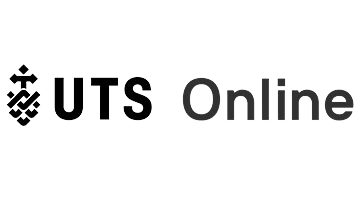 UTS Online
Master of Digital Marketing (Online)
Globally, there is a significant demand for digital marketing professionals, and there is a shortage of qualified executives in this field. In the US, for instance, 61% of organizations are looking to hire digital marketing professionals more than any other specialization, according to research. The UTS Master of Digital Marketing (Online) is a degree program designed for strategic and data-driven marketing professionals who want to excel in digital skills both today and in the future.
Whether an individual is at the early stage of their marketing career or an experienced marketer looking to upskill their digital marketing tools and strategies, this degree program covers all the bases. The program is delivered entirely online, allowing students to work full-time while gaining the applied digital marketing skills to take control of their career. The skills that students learn in the course can be applied immediately in their workplace, and they will also learn the future-focussed skills required as the industry continues to evolve.
Who should take this class?
Graduates of the Master of Digital Marketing course will have the abilities necessary to succeed in the rapidly evolving field of digital marketing today. Participants in this course could come from a variety of marketing and communications disciplines, including:
Marketing Specialist  

Marketing Manager 

Senior Marketing Manager

Sales and Marketing Manager  

Public Relations Coordinator  

Media Strategist 

Brand Manager 

Marketing Campaign Manager  

Social Media Manager  

CRM Manager 

Marketing Automation Manager 
RMIT Online
Graduate Certificate in Digital Marketing Leadership
Marketers who are navigating a rapidly changing work environment may find themselves struggling to keep up with the latest technologies and shifting consumer demands. To address this need, RMIT Online has developed a Graduate Certificate in Digital Marketing Leadership in collaboration with industry experts and academic professionals.
This program is tailored to equip seasoned marketers with the skills needed to lead digital transformation within their organizations. By enrolling in RMIT Online, students will gain the knowledge necessary to select marketing technology, integrate data systems, and cultivate strategic partnerships, enabling them to drive customer-centric marketing strategies that generate greater value. With this Graduate Certificate, marketers can confidently step up and guide their organizations towards achieving multi-moment digital marketing maturity.
When you study graduate certificate in Digital Marketing Leadership you will:
Gain self-assurance as you plan and direct a company's digital and technological marketing transformation to achieve its goals.
Gain an edge in the job market by getting certified in the only certificate that can help you upgrade your skills in digital transformation in marketing.
Master problem-solving techniques and the leadership qualities necessary to steer the digital transformation of the marketing industry.

Monash University
Graduate Certificate of Marketing and Digital Communications
Everything you need to know to think and behave like a professional marketer, from a knowledge of buying behaviour to developing social campaigns, can be learned in this degree program.
The most up-to-date ideas and research in branding and communications, B2B marketing, consumer behaviour, retailing, services, market modelling, marketing strategy, and social marketing will be presented to you.
This advanced training will prepare you for a career in marketing and provide you the tools you need to be an effective strategist. Your marketing education will include general business coursework so that you can join the workforce with a well-rounded understanding of the business world.
You'll gain the creative and technical insights you need to help businesses establish their brand as you study the ins and outs of marketing and understand what makes a successful marketing plan and how firms build value via distinction.
From analysing consumer behaviour to creating successful social media ads, this course teaches a wide range of useful skills.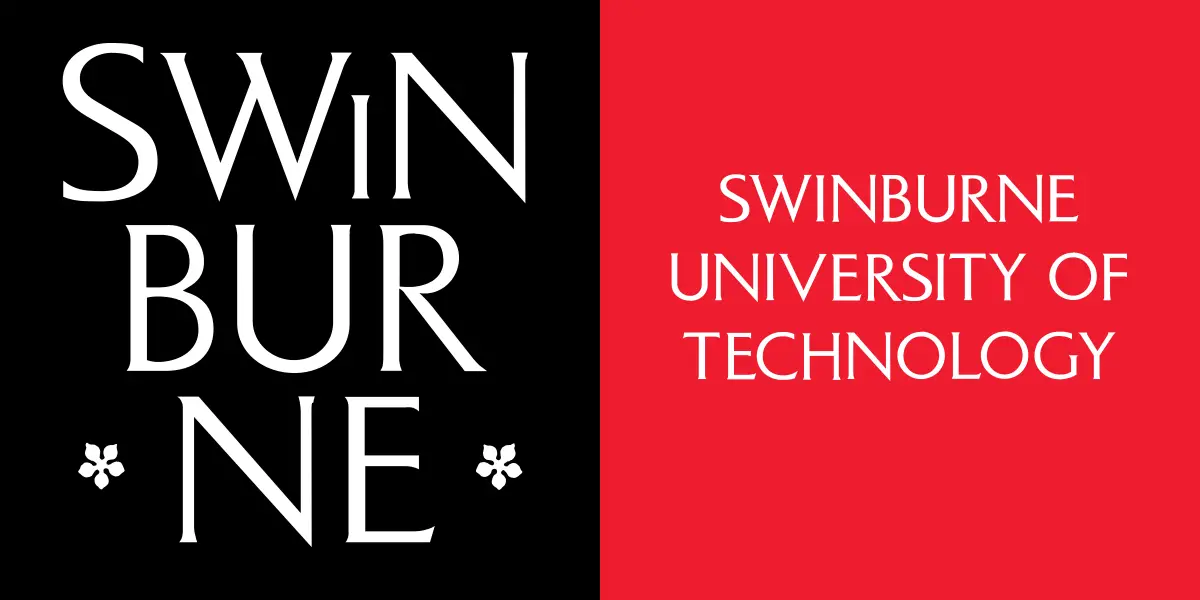 Swinburne University Of Technology
Diploma of Social Media Marketing
Graduates of the Diploma in Social Media Marketing program will be equipped with the social media and digital marketing skills necessary to succeed in a Marketing or Business setting. To make an impression and generate tangible outcomes using social media, specialised knowledge is required. You'll be prepared to use Social Media Marketing in your own business or in any professional capacity after completing this diploma program.
You will learn how to plan, implement, and manage successful social media while creating a blog, content, and building a strong personal brand. Whether building on skills they have already learned during their career or updating their skills, they will complete the course with the latest strategies to gain specialized knowledge in this growing field. To obtain this qualification, students must complete nine units. The course is delivered online and includes scheduled webinars (video conferencing) in the early evening weekdays to support students with their studies. Webinars are recorded so that students can review if unable to attend. Additional support is provided through email by the teacher and course coordinator. The course will be delivered by supportive qualified staff in four blocks of eight weeks over the year. It is designed to be completed in 12 months with self-paced online delivery.

Deakin University
Graduate Certificate of Marketing Technology
Deakin Business School promises to boost your career and salary in just 12 months.
The marketing industry is undergoing radical change. Organisational practises and the way marketing is really implemented are evolving at a dizzying rate. Future professionals must be proficient in a wide variety of marketing technology tools.
Deakin University's new Graduate Certificate in Marketing Technology provides marketing experts with the cutting-edge MarTech skills they need to succeed.Anyone with an interest in updating their knowledge of marketing with the most up-to-date ideas in the field of technology-enhanced marketing should consider enrolling in this course.
Gain knowledge from renowned experts in the field and leading academics
The Graduate Certificate in Marketing Technology is a natural progression from digital marketing, and it was created in response to the needs of the business community. Your education will be provided by Deakin Business School, which is essential since it will provide a commercial sustainability perspective on the advantages and results of marketing. Your professors are a who's who of marketing experts from academia and the professional sector. They excel at both applied technology and analysis, and their work has been featured in the world's leading business periodicals.
You will learn the skills necessary to:
Create or suggest a strategic MarTech eco-system for your business.
Get the most out of your marketing efforts by putting your data to work.
Create and oversee all client interactions over the whole customer lifecycle.
Accept and embrace automation, AI, and technological infrastructures.
Within the bounds of the course regulations, the University strives to award students with as much credit as possible for approved prior study or informal learning that goes above and beyond the standard entrance criteria for the course. One third of the course work or four credit points, whichever is greater, must be completed at Deakin University. At least two of the required credits for a certificate, including graduate certifications, must be earned at Deakin.
La Trobe University
Bachelor of Business (Marketing)
Enhance your marketing expertise and knowledge by enrolling in their marketing major, which equips you with a range of specialized skills, including understanding consumer behavior, brand management, product innovation, and marketing in the digital space. By completing this major, you'll receive a Bachelor of Business (Marketing) degree from La Trobe University, which will demonstrate to potential employers the skills and knowledge you've gained.
This Bachelor of Business degree provides you with more flexibility than ever before, allowing you to pursue your interests while developing a solid foundation in business know-how, regardless of your location. The program offers a range of benefits, including academic staff who have extensive experience in online education and online learning support.
Flexible study options allow you to combine online and on-campus learning to accommodate your location, work schedule, and family commitments. Additionally, they will provide tailored support options for online regional study, including access to local work placement opportunities and all of regional campuses and events.
Their program also offers a variety of majors, minors, and electives in your areas of interest, as well as open access majors that allow you to pair your studies with another discipline. Choose from the online Bachelor of Business program to acquire the marketing skills and qualifications that you need to succeed in today's competitive business environment.

Griffith University
Master Of Marketing
If you have excellent communication skills, analytical prowess, and creative flair, a career in marketing could be a great fit for you because of how fast-paced and dynamic it is. To be successful in this industry, you need to have a firm grasp of consumer behaviour, market research, and integrated marketing communications.
The Master of Marketing degree course expands on this groundwork by teaching students cutting-edge strategies for reaching and keeping customers happy. Students will get an international perspective on value, positioning, and competitive advantage via the lens of branding and digital marketing.
Students can access all course materials, participate in learning activities, submit assessment items, and utilise support services through the Learning@Griffith platform, which is used to deliver this entire programs online. The curriculum consists of 12 classes that can be taken at your own pace over the course of two years. Each semester lasts for six weeks, and there are a total of six semesters per year. The program is designed so that students can start at any time during the academic year.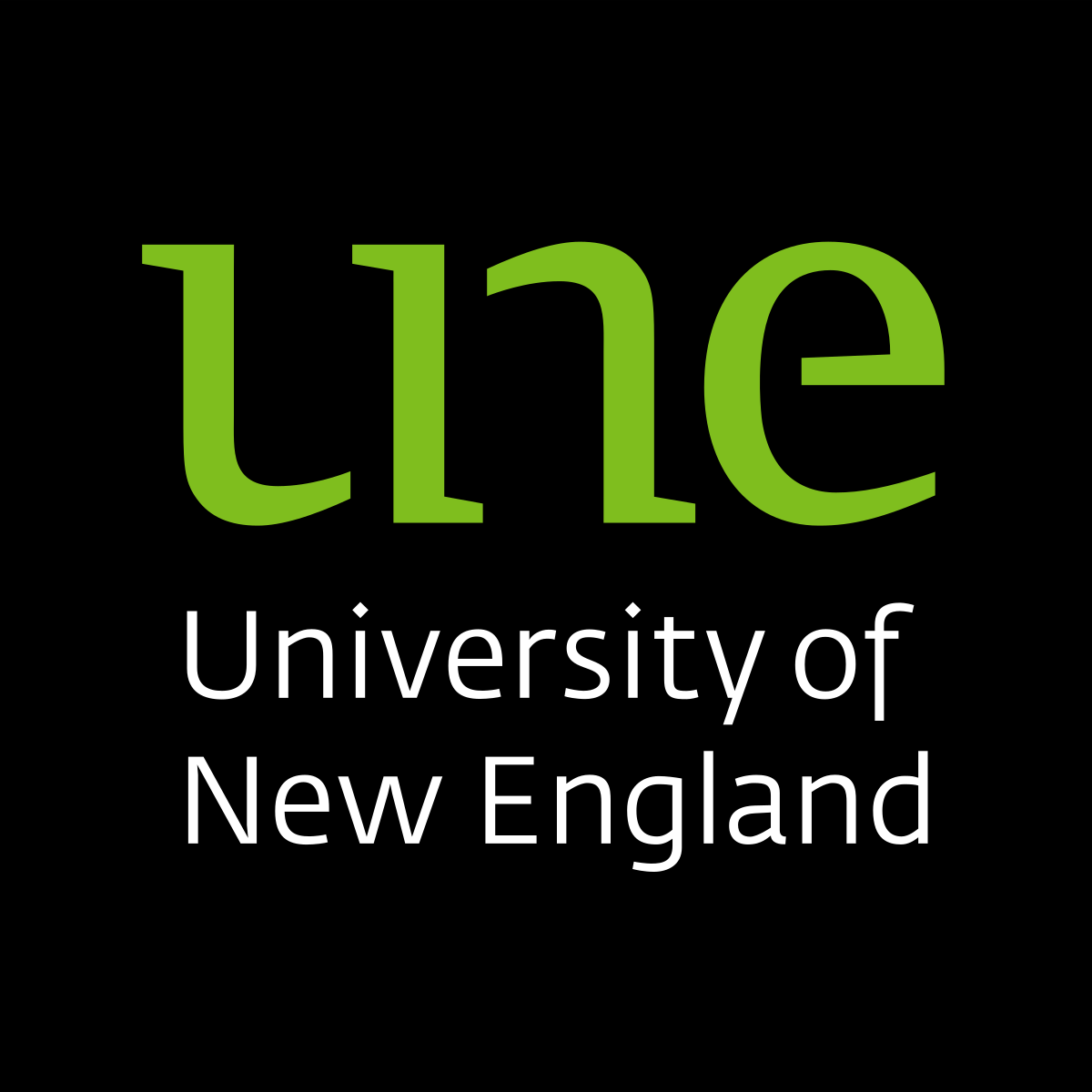 University of New England
Master Of Marketing
Beyond simply delivering online courses, the University of New England (UNE) provides a one-of-a-kind online learning experience. UNE has been providing online education to individuals in Australia's workforce for more than 60 years.
A variety of business and arts majors are available to students, giving them the chance to develop a set of specialised skills and knowledge that is uniquely suited to them. The program's emphasis on the humanities is meant to foster analytical thinking, moral conduct, originality, sensitivity to other cultures, and clear expression of ideas. However, the business track provides concentrations in a variety of areas, including but not limited to management, marketing, human resources, accounting, business analytics, and more.
By combining the two, students can tailor their degrees to their specific interests and future goals. Students who have a BA in the Arts and a BS in Business show that they have a global perspective and are well-versed in both the arts and business. Employers place a premium on employees who can adapt quickly to new situations and use a wide range of skills in their work.

University of Southern Quuensland
Marketing Degrees
UniSQ's Bachelor of Marketing programme educates future business leaders on how to increase their companies' success by developing and spotting consumer value. Students will develop an understanding of how to build loyalty among target audiences, design compelling marketing campaigns, and evaluate their results.
Data analysis and its application to the creation of digital and social marketing strategies will also be covered. Graduates will know how to effectively sell products and services to a wide variety of audiences.
UniSQ's marketing program gives students a solid grounding in fundamental marketing concepts, and its faculty is committed to fostering an environment where students can excel. If you want to earn a degree in marketing but have a busy schedule, this is the program for you because it can be completed entirely online.
There are various types of online marketing courses available in Australia, including certificate and diploma courses, as well as bachelor's and master's degrees in marketing. Some popular courses include digital marketing, social media marketing, email marketing, search engine optimization, and content marketing.
Yes, most online marketing courses in Australia are recognized by employers. However, it's important to research and choose a reputable institution that is accredited by the Australian government or a relevant industry body.
The cost of online marketing courses in Australia varies depending on the institution, level of study, and course duration. Certificate courses can range from $500 to $5,000, while bachelor's and master's degrees can cost between $20,000 to $50,000. Some institutions also offer free online marketing courses or courses with a nominal fee. It's important to compare the costs and benefits of different courses before making a decision.
For professionals interested in careers in marketing, an online marketing course or certificate program can be one way to acquire the skills necessary to compete in the field.
It's consistently changing.
If you enjoy a dynamic work environment with consistent changes, marketing may be a good career choice for you
. The technology used for successful campaigns changes rapidly, and the field itself adapts to new approaches or strategies.