The music scene in Melbourne is a nice mix of old and new, classical and current, and local and international. This wide range of styles comes from the city's music schools, which have been very important in shaping its musical character. These schools are more than just places to learn; they are safe spaces where passion and discipline meet, where dreams and reality meet, and where talent and chance meet.
We give you a full look at the top 10 music schools in Melbourne and talk about their past, philosophy, and the lasting impact they've had on the music world.
Add a header to begin generating the table of contents
Alla's Music Studio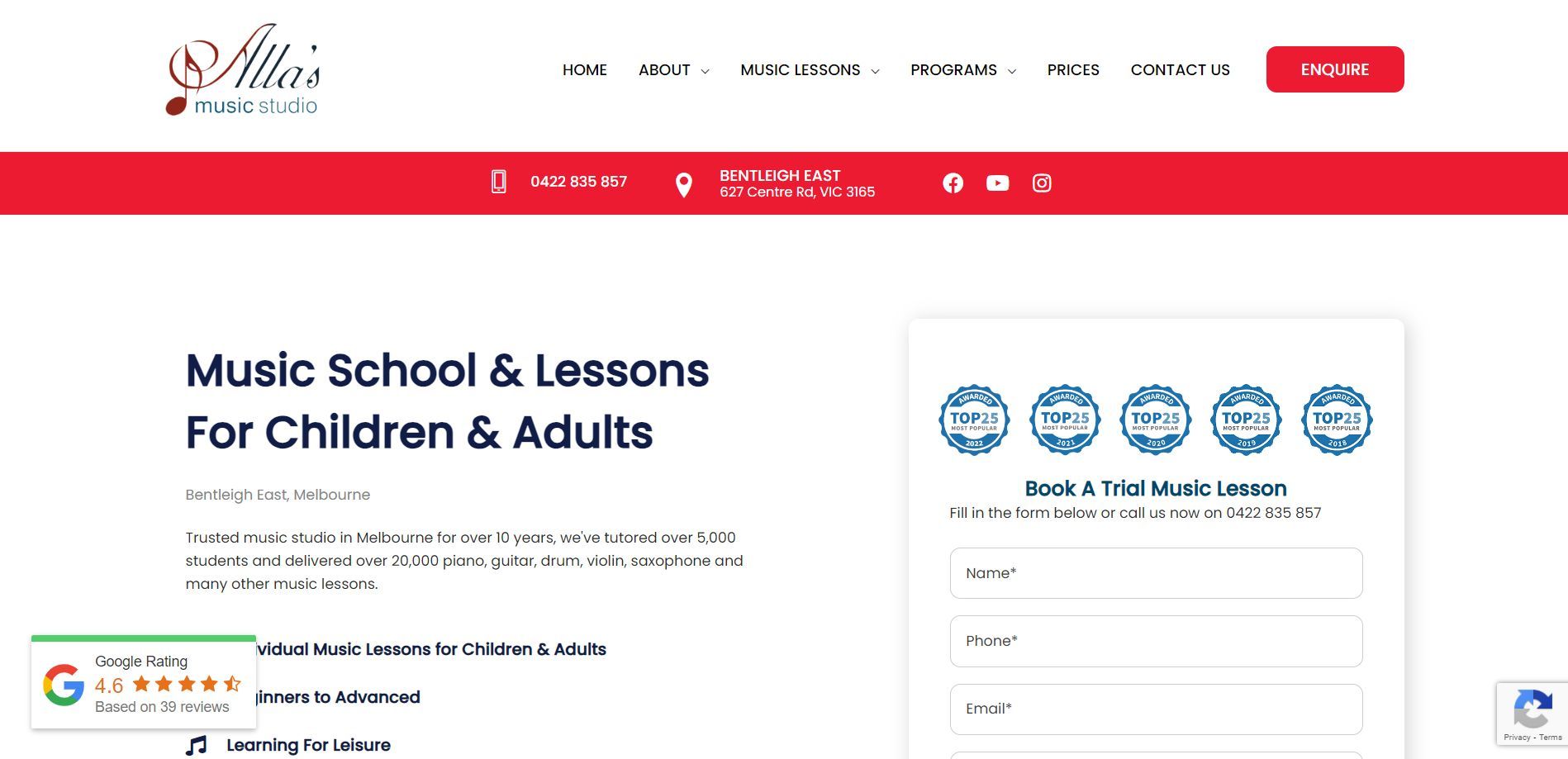 Over the past decade, Alla's Music Studio in Melbourne's Bentleigh East neighbourhood has become a respected local hub for all things musical. All ages and ability levels are welcome to take advantage of the studio's low-cost music lessons. They have a long history of teaching music, having taught over 5,000 pupils on a variety of instruments and providing over 20,000 courses. 
The studio's goal is to help each student realise their full musical potential by nurturing their innate passion for music. Alla's Music Studio is a music school in Melbourne with the goal of inspiring its students to develop a lifelong love of music via individualised instruction from some of the city's finest music teachers.
Services offered:
Music lessons tailored for leisure learning.

Individual music lessons for various instruments including Piano, Violin, Drums, Guitar, Saxophone, Cello, Ukulele, Viola, Clarinet, Flute, Trumpet, and more.

Organizing student concerts.

Preparation for various music examinations (AMEB, ABRSM, VCE).

Convenient scheduling with same day/time slots for families with multiple children.

Sale and hire of music instruments and books directly from the studio.
Phone: 0422 835 857
Website: https://allasmusicstudio.com.au/
Spectrum Music Studio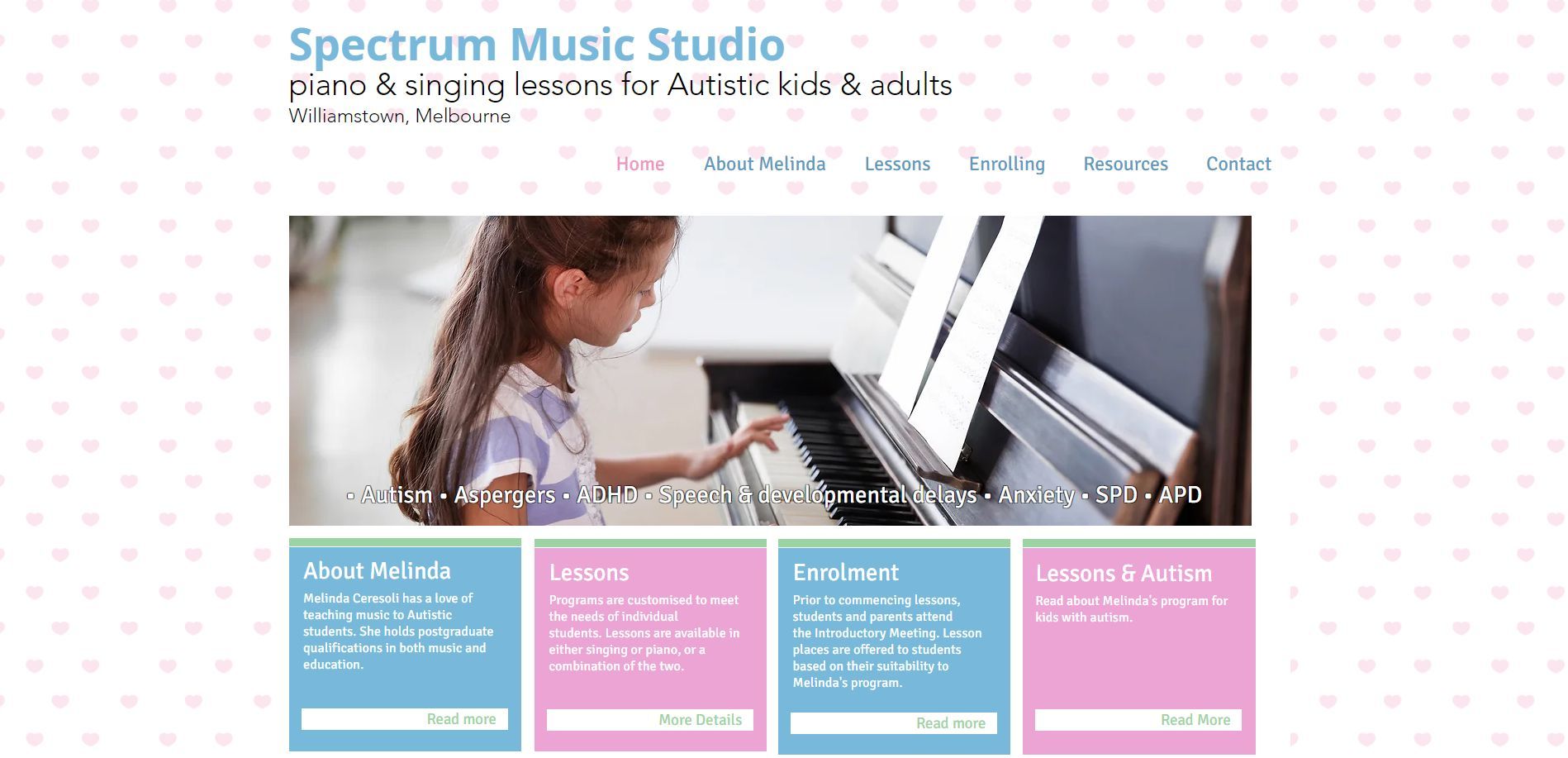 Spectrum Music Studio, located in Williamstown, Melbourne, specializes in providing piano and singing lessons tailored for Autistic kids and adults. The studio's unique approach ensures that every student, regardless of their challenges, receives a personalized learning experience. 
Melinda Ceresoli, the heart and soul behind the studio, possesses postgraduate qualifications in both music and education. With a deep passion for teaching music to Autistic students, Melinda has crafted programs that cater to individual needs, ensuring that lessons are not only educational but also enjoyable and therapeutic.
Services Offered:
Customized Lessons: Programs tailored to meet the unique needs of individual students, available in either singing, piano, or a combination of both.

Introductory Meeting: Before commencing lessons, students and parents are invited for an introductory meeting to ensure the program's suitability.

Specialized Approach: Melinda's program is specifically designed for kids with autism, focusing on their strengths and interests.

Enrollment Process: Lesson places are offered based on students' suitability to Melinda's program.
Phone: 0416 043 500
Email: melmusic@mac.com
Website: https://www.spectrum-music-studio.com.au/
JAANZ International Singing Academy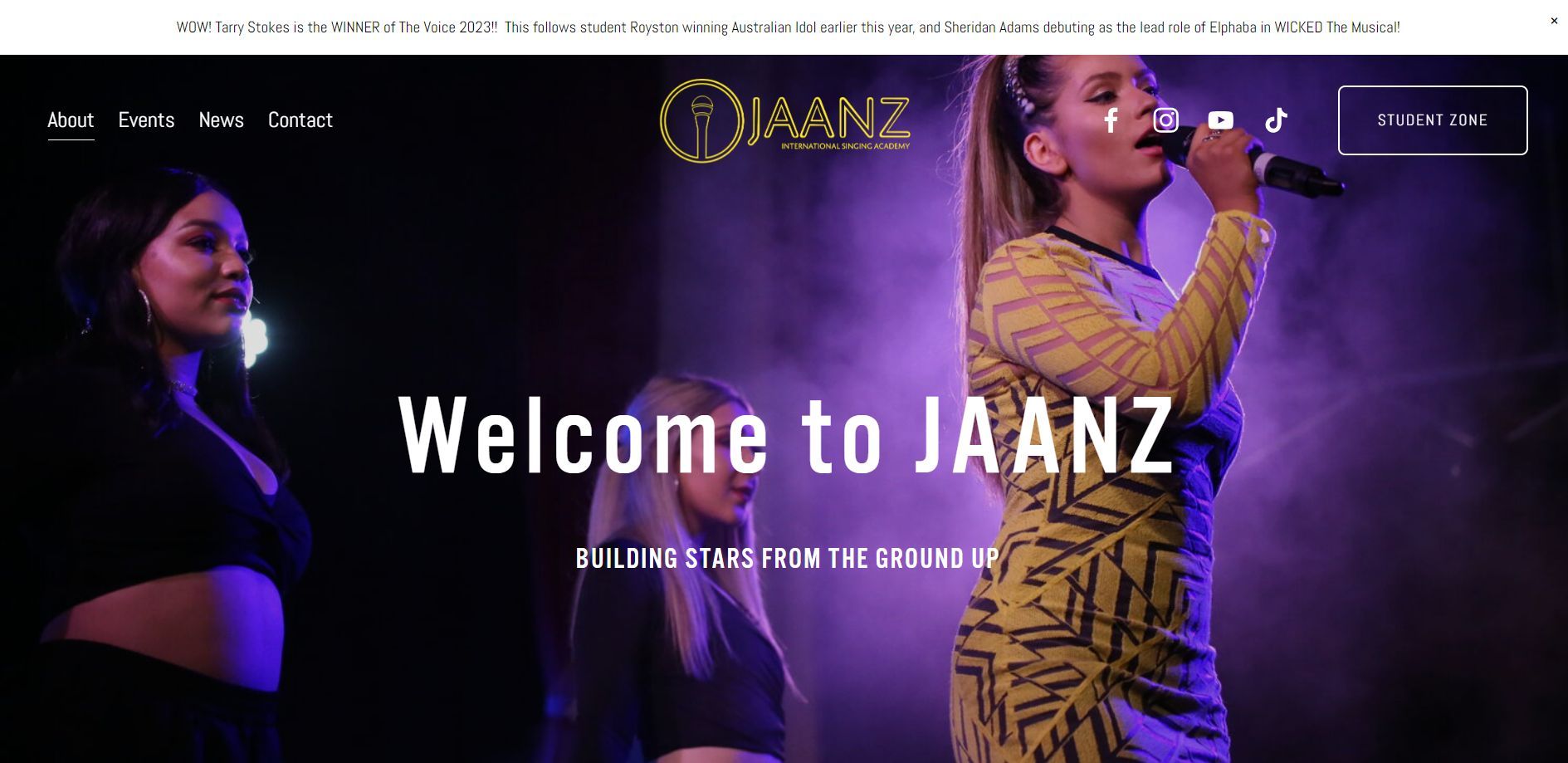 JAANZ International Singing Academy, with over 30 years of experience, stands as Australia's premier singing school, boasting a track record of producing stars from the ground up. Located across Victoria and Queensland, the academy is home to the unique JAANZ Approach of Emotion Centred Singing. 
Under the guidance of Master Coach David Jaanz, the academy has nurtured numerous talents, many of whom have achieved significant success in the music industry. The academy's commitment to excellence is evident in its impressive list of alumni, including winners of major TV competitions like The Voice, X Factor, Australian Idol, and Australia's Got Talent.
Services Offered:
Customized Singing Lessons: Tailored sessions for all levels, from beginners to elite vocalists.

Performance Opportunities: Regular showcases and events to display students' talents.

Track Record: A proud history of students achieving success in various areas of the music industry.
Phone: 0401 128 518
Email: info@jaanz.com.au
Website: https://www.jaanz.com.au/
ARIA Vocal Academy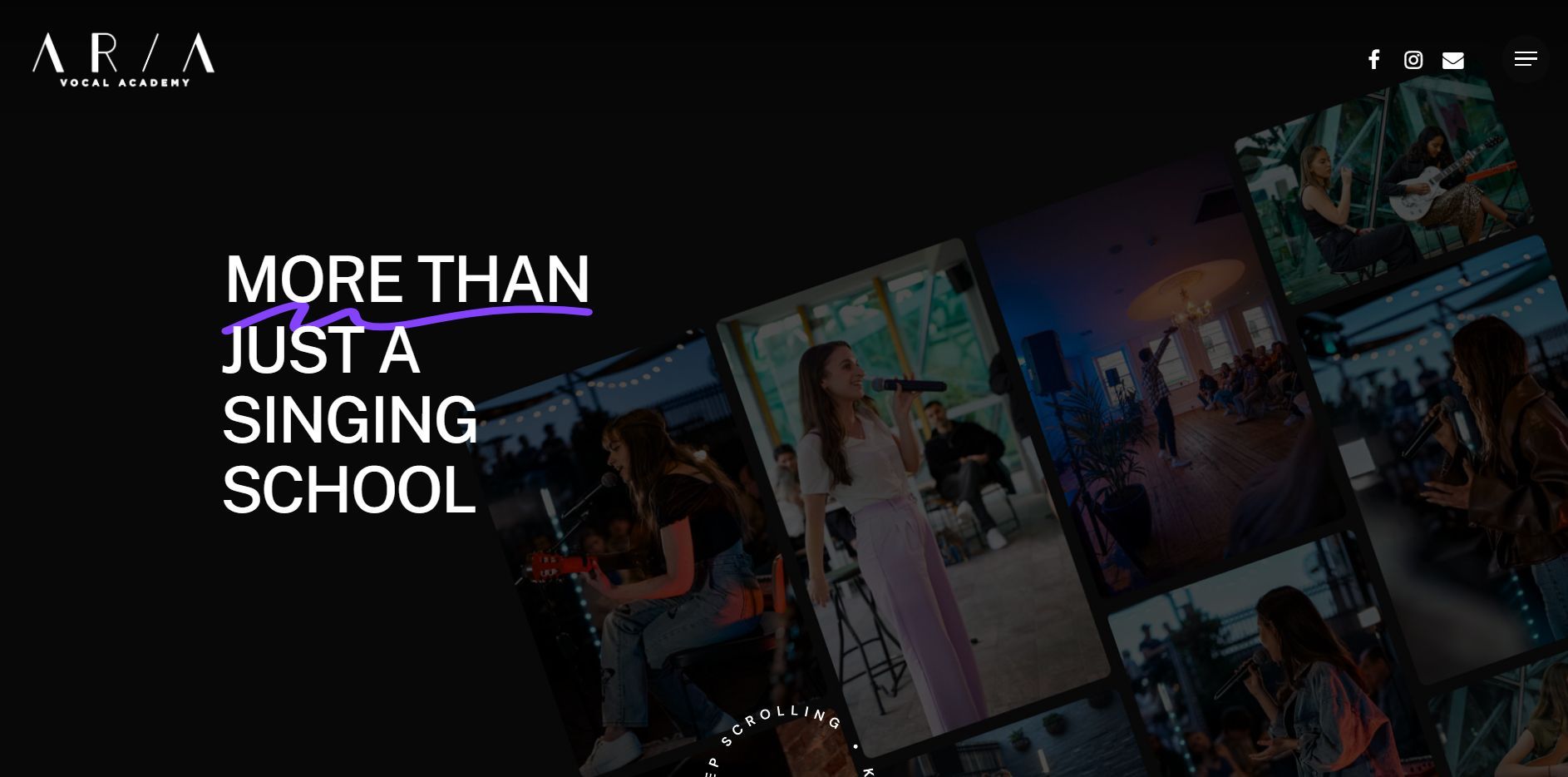 ARIA Vocal Academy, situated in Melbourne, is more than just a singing school; it's a hub for vocal and music coaching that focuses on the individual's journey. The academy's mission is to provide tailored lessons that combine solid singing techniques with an emotional connection to music. 
Beyond the weekly lessons, ARIA offers students the opportunity to perform at various venues and bars across Melbourne, ensuring they get real-world experience. The academy's commitment to its students is evident in its comprehensive offerings, which range from private and group lessons to music and video production, instrumental lessons, monthly gig opportunities, and workshops.
Services Offered:
Private and Group Lessons: Tailored singing sessions for individuals or groups.

Music and Video Production: Offering students the chance to produce their music and videos.

Instrumental Lessons: Beyond vocals, lessons on various instruments.

Monthly Gig Opportunities: Perform at venues like Beer DeLuxe Federation Square, Newmarket Hotel St.Kilda, and more.

Workshops: Special sessions to enhance musical skills.
Phone: 0452 512 742
Email: info@ariavocalacademy.com.au
Website: https://ariavocalacademy.com.au/
Music Journey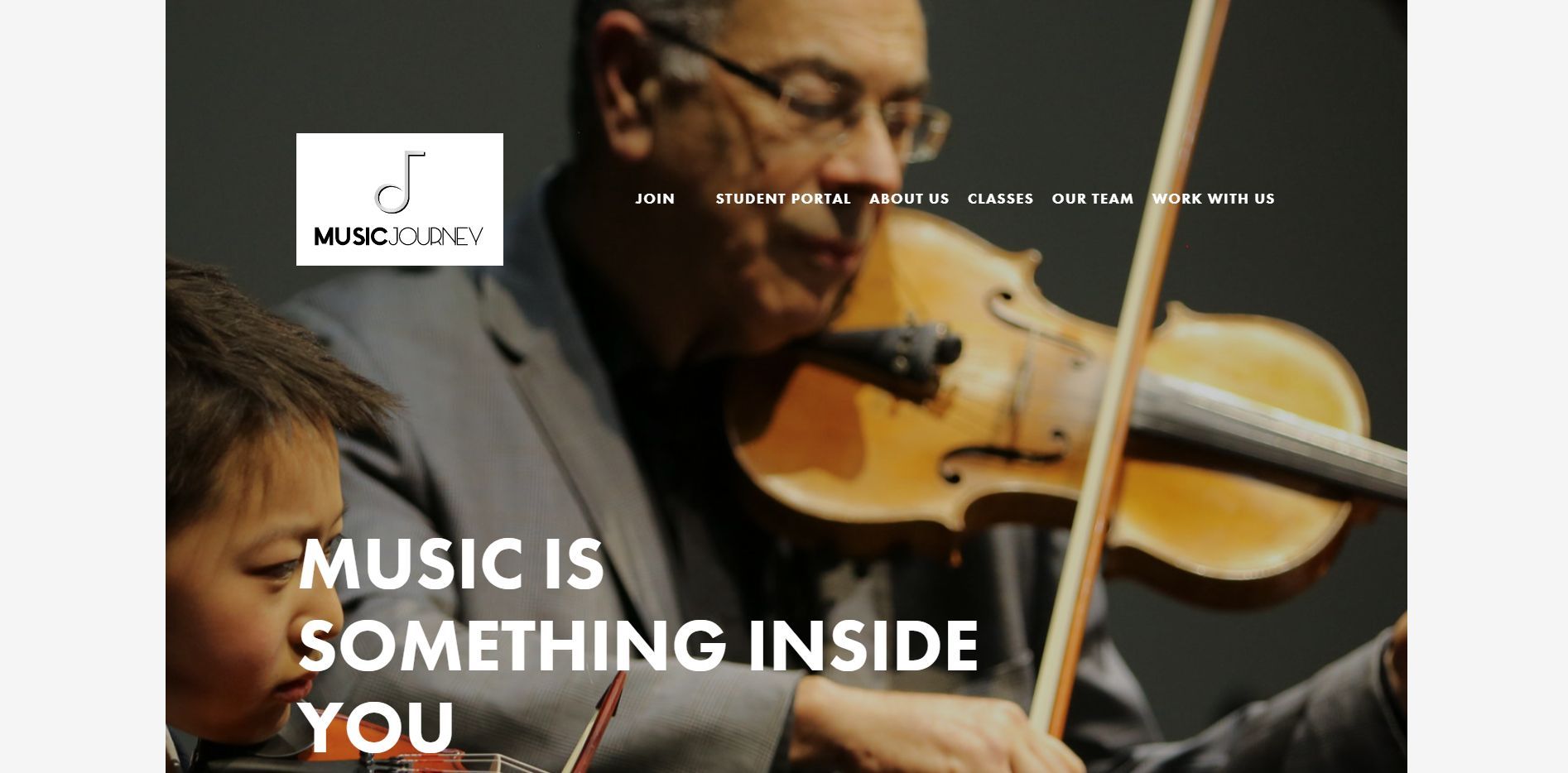 Music Journey, with campuses in Doncaster East and Mount Waverley, Melbourne, is a dedicated institution that offers a wide range of music lessons tailored to individual needs. The school believes that music is an innate passion within everyone and strives to nurture and develop this passion in every student. 
They offer one-to-one private lessons for various instruments, including Piano, Guitar, Drums, Violin, Cello, Flute, Clarinet, Saxophone, and Vocal. Recognizing the evolving needs of students, Music Journey also provides online lessons, ensuring that every aspiring musician can embark on their musical journey, irrespective of their location.
Services Offered:
One-to-One Private Lessons: Personalized sessions for instruments like Piano, Guitar, Drums, Violin, Cello, Flute, Clarinet, Saxophone, and Vocal.

Online Lessons: Flexible learning options for students who prefer or need online instruction.

Group Lessons and Workshops: Opportunities for students to learn in a group setting and participate in workshops.

Two Campuses: Located in Doncaster East and Mount Waverley for easy accessibility.
Phone: 0415 848 478
Website: https://www.musicjourneyau.com/
Vocal Art Studios (VAS)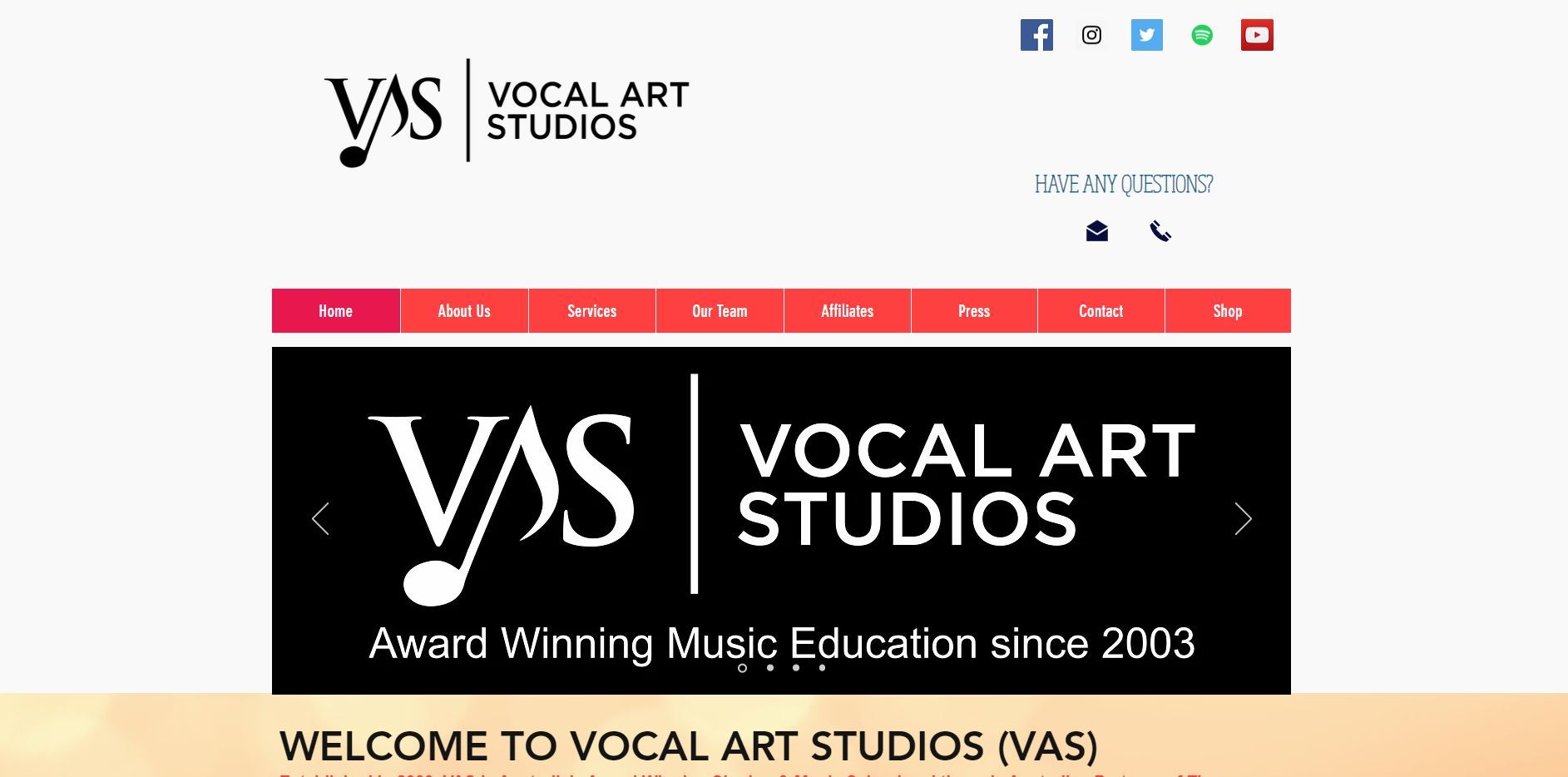 Vocal Art Studios (VAS), established in 2003 and located in Airport West, Victoria, is Australia's award-winning singing and music school. Recognized for its excellence, VAS is the only Australian partner of The Institute of Contemporary Music Performance (ICMP) in London, with global affiliations in countries like Italy, Greece, USA, and Canada. 
The academy caters to all levels and ages, from beginners to professionals, children to adults. With a comprehensive range of services, including singing, instrumental lessons, songwriting, music production, and more, VAS offers a holistic approach to music education. The studio's commitment to providing the best vocal and music training is evident in its affiliations, facilities, and the vast opportunities it offers to its students.
Services Offered:
Music Lessons: Singing, Piano, Drums, Guitar, Bass, Theory, and Songwriting.

Toddler Music: Baby, Toddler & Pre-school Jam program.

Internationally Certified Exams: Accredited training programs, workshops, and exams.

Performance Opportunities: Overseas tours, concerts, and talent development programs.

Music Production: Recording studio, record label, and agency services.

Online Lessons: Flexible learning options for remote students.
Phone: 03 9994 8066
Website: https://www.vocalartstudios.com/
Australian Guild of Music Education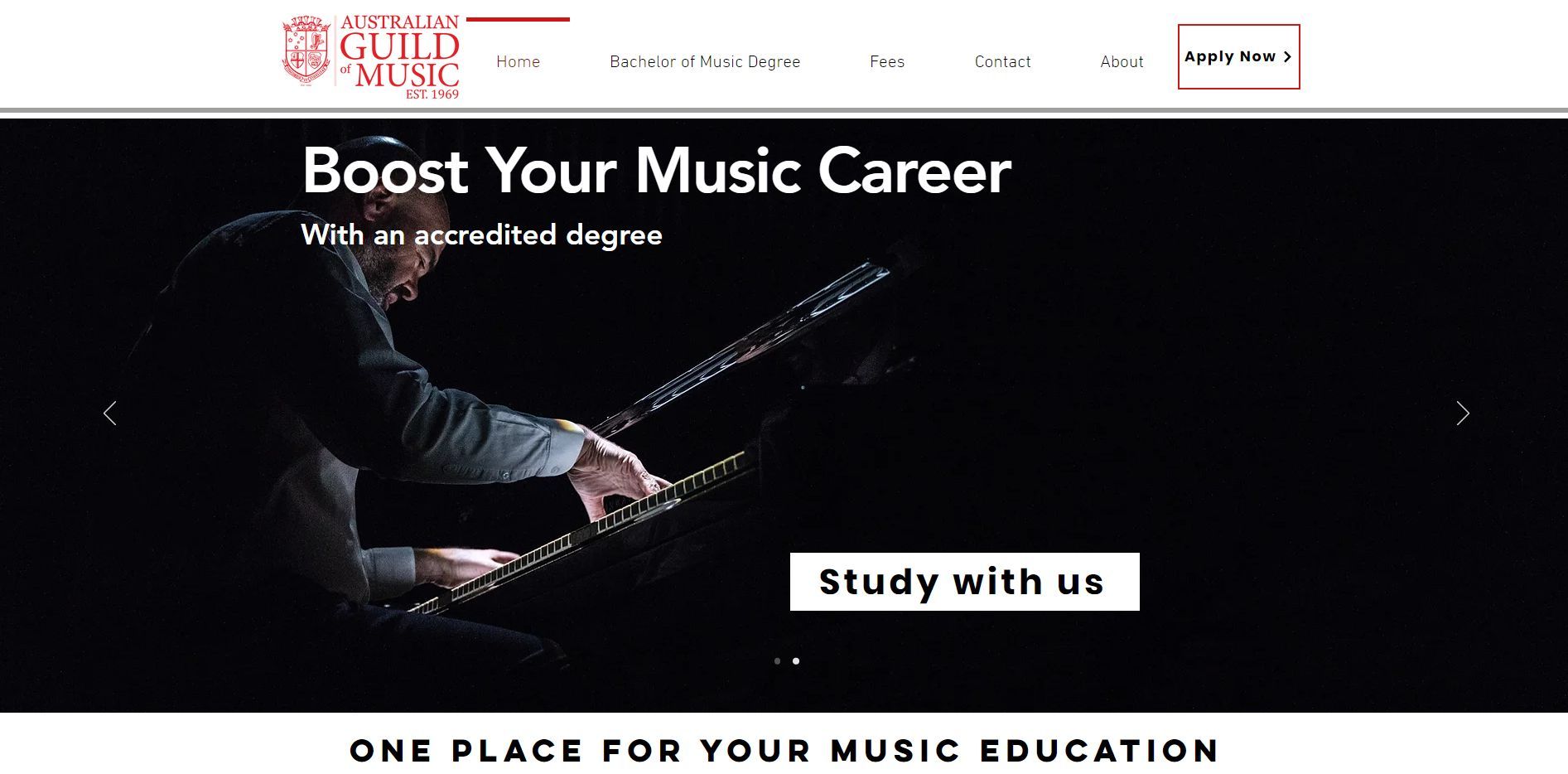 The Australian Guild of Music Education (AGME) is a prestigious international examination board and tertiary education provider with over 53 years of experience. Originating from the London College of Music and established in 1969, AGME has evolved into a leading institution specializing in online and distance learning. 
The academy offers a comprehensive range of programs, from beginner to advanced levels, including an internationally accessible Bachelor of Music degree. With a focus on pragmatic career skills, AGME's curriculum is designed to equip students for music teaching and the business side of the arts and entertainment industry.
Services Offered:
Bachelor of Music Degree: Specializations available in Instrumental/Vocal Teaching, Performance, and Composition.

Online/Distance Learning: Flexible full-time and part-time study options accessible globally using advanced online platforms.

Examination Board: Providing opportunities for both domestic and offshore students from beginner to advanced levels.

Practical Career Skills: Emphasis on equipping students for music teaching and the business aspects of the arts and entertainment sector.

Global Access: Offering in-person, pre-recorded, and LIVE-Online methods with lectures and masterclasses.
Phone: 03 9966 3671
Email: support@guildmusic.edu.au
Website: https://www.guildmusic.edu.au/
Singing Lessons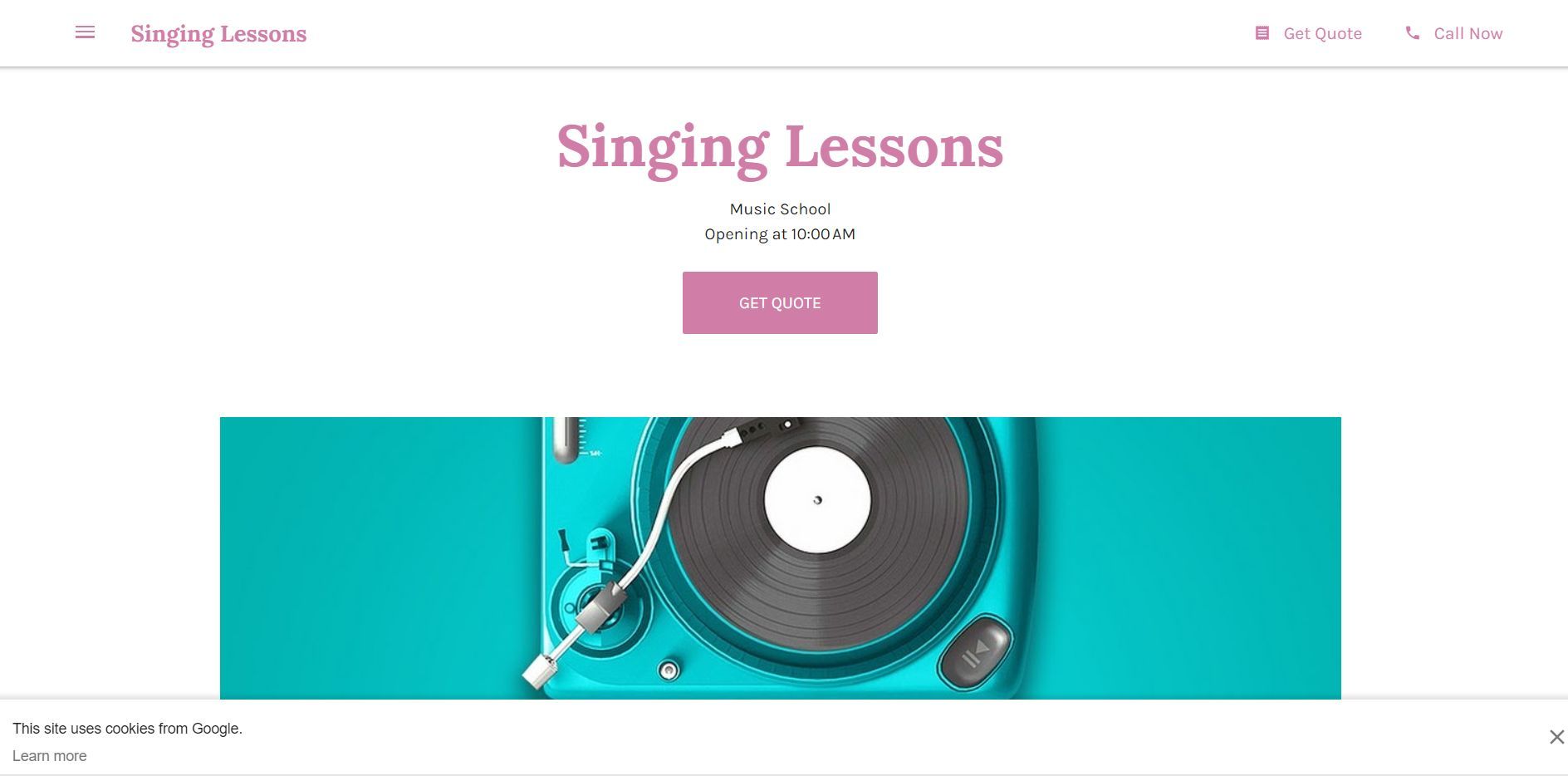 "Singing Lessons" is a music school that offers vocal training sessions to individuals interested in enhancing their singing abilities. The school appears to be dedicated to providing quality music education, with a focus on singing. While specific details about the curriculum or teaching methodologies are not explicitly mentioned, the school seems to operate on select days of the week, offering flexibility to its students. 
The testimonials section indicates positive feedback from students, emphasizing the value and impact of the lessons provided.
Services Offered:
Vocal Training: Personalized singing lessons tailored to individual needs.

Flexible Timings: The school operates on specific days, offering sessions at varying times to accommodate students' schedules.

Testimonials: Feedback from students highlighting their experiences and the benefits of the lessons.
Phone: 0459 037 823
Website: https://singing-lessons-music-school.business.site/
Keynote Music School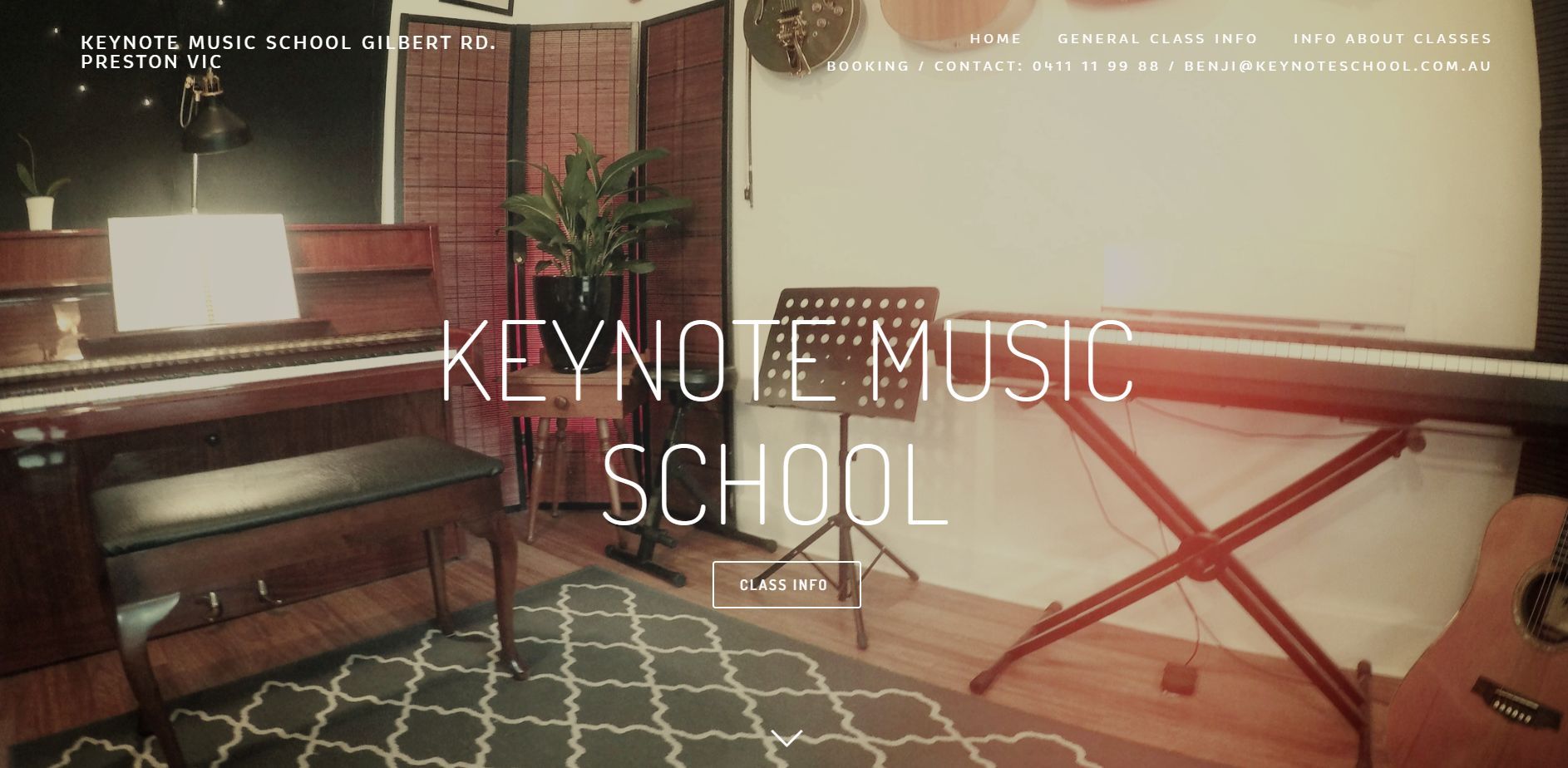 Keynote Music School located on Gilbert Rd. in Preston, VIC, is a premier institution for individuals aspiring to learn musical instruments. The school offers a diverse range of music lessons, catering to both beginners and advanced learners. 
Their motto emphasizes the joy and passion of playing an instrument, ensuring that every student receives a comprehensive and enjoyable learning experience.
Services Offered:
Music lessons for acoustic, bass, and electric guitars.

General class information and details.

Special programs like "Beats 'N Pieces" and incursions.

Video tutorials and insights from students.
Phone: 0411 11 99 88
Email: benji@keynoteschool.com.au
Website: https://www.keynoteschool.com.au/
Mini Mozarts School of Music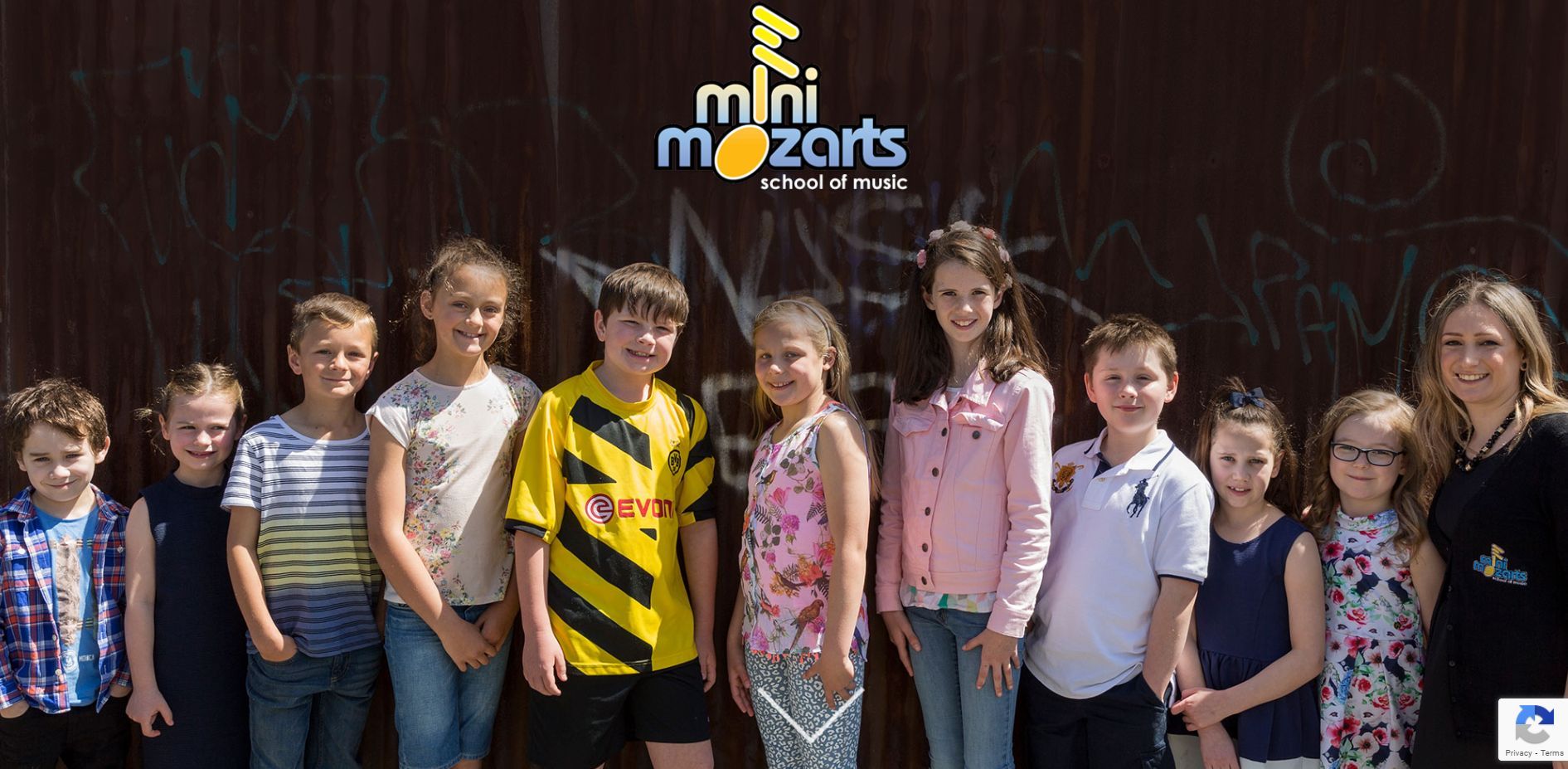 Mini Mozarts School of Music is a renowned music school located in Melbourne, dedicated to providing a robust educational foundation for both children and adults. With over 20 years of experience, the school takes pride in its personalized and flexible approach, ensuring that students of all ages benefit from their extensive expertise in music and teaching. 
Mini Mozarts is not just about learning; it's about experiencing the joy and benefits of music. The school's passionate educators, who are musicians themselves, have consistently prepared students for music exams, with many achieving outstanding results and distinctions.
Services Offered:
Tuition Services: Private lessons for children and adults across various instruments and musical styles, starting from the age of 3½.

Instruments include guitar, bass, piano, drums, violin, ukulele, saxophone, clarinet, flute, singing, and music theory.

Specialized classes such as masterclasses, adult tuition, special needs tuition, casual tuition, and exam preparations.

Group activities like ensembles, rock bands, and choirs.

Retail Store: Both physical and online stores offering instruments, books, and accessories.

Instrument Hire: A variety of instruments available for hire.

Instrument Repair: Certified repairs for most instruments.
Phone: 03 9370 3338
Email: info@minimozarts.com.au
Website: https://minimozarts.com.au/
To prepare for an audition, practice your instrument or voice, select appropriate audition pieces, and consider taking lessons with a private music teacher.
The level of competition can vary by school and program, but it's typically competitive, especially for highly regarded schools.
Most schools have support services in place to accommodate students with disabilities.
Some music schools have research programs and resources for students interested in pursuing music research and academia.
Many music schools engage in community outreach through music education programs, workshops, and performances.