At times during your best man speech you might want to turn up the emotional side of things, but whatever anyone says the primary duty of the best man is to get everyone laughing during the speech. But we've all been to plenty of weddings where the jokes are cheesy, poorly delivered and with a worse sense of timing than a broken stopwatch, the kind of speeches where you're much more likely to cringe than even get a few pity titters.
Suppose you've read our post on how to make a great best man speech. In that case, you'll know that we recommend starting with a joke, The beauty of this Guide is that it works for any wedding speech, whether you're a groom, bride, best man, bridesmaid, groomsman, bridesman, groomsmaid, father of the bride/groom, mother of the bride/groom, granny/grandad of the bride/groom or just a close pal with a knack for public speaking! Boasting everything from eye-roll-worthy classics to offbeat gags, our round-up of funny opening lines is sure to have something to suit your style - many of them can be customised to pack an even bigger punch on the day. Kick off with one of these gems, and you'll not only put the audience at ease, but you'll set yourself up for a terrific wedding speech.
Start With The Best Man Speech Structure
A good speech will always be remembered and will give you the chance to light up the room by making people laugh and smile. A great speech will mix in funny and serious bits. Remember the audience wants to laugh, so it is crucial to make them giggle at the right times. You should start your best man speech with a structure. This will allow you to plan what you want to say and give's the speech more direction and clarity. You can play around with the following steps and put them in an order that works best for you:
Opening Remarks
At this point, the audience would have listened to a speech by the groom and the father of the bride, so they are prepared and ready for laughter. Short little jokes such as one-liners can often be a great way of beginning the speech. If one joke does not work, then you can always move on to the next one and keep going.
Telling a string of these will have the audience giggling in no time. A great way to find one-liners are in joke books (especially kid's joke books). Remember that you will have to adapt the jokes to a wedding environment in order to make them relevant. The best things to make jokes about in this opening section are not about the groom. It is better for you to direct the jokes at yourself (even though they may come at your expense) or at the venue you are in. This will warm up the audience and makes them more attentive to the rest of your speech which will follow.
Formal Compliments
This will be the first serious part of your speech. Traditionally the role of the best man's speech is to thank the groom for his kind words about the bridesmaids on behalf of the bridesmaids. It is best at this point to agree with him and tell them what a lovely job they have done. Asking the audience at this stage for a bit of applause is a great way to make them participate and adds to the atmosphere in the room. After this, you can extend the compliments to the gorgeous new bride and tell her how amazing she looks.
Personal Introduction
This part of the speech is about explaining who you are and how you know the groom. It is a commonly forgotten part of the best man speech, so make sure you don't forget it. There will be people in the crowd who do not know who you are, so this step allows you to clarify this while adding some humour.
This part of your speech can be kept brief, or you can draw it out a bit longer to get some more laughs. You can also add a story about how you and the groom met or include any other adventures you two have had. This is a cheeky time to poke some fun at the groom.
Stories About the Groom
This will be the most important part of your speech because it will help to add a lot of content to your speech but also enables the audience to connect with the groom. Many people in the crowd will know the groom but probably not as well as you do. Therefore this is a great time to fill them in a while, adding humour and giving the groom a good roasting. If you know the groom can take a joke, then you can up the stakes by poking fun at him by using more risky humour and stories. A great way to find out some funny and intriguing stories about the groom is by asking his closest friends. You can even buy them a drink while they dish the dirt on him. Write down all the stories you can get because later on, you can select the best ones that you wish to include in the speech. Only one or two stories will make the cut. An important thing to remember is that a story usually has a build-up and then a payoff at the end in the form of a punch line. Work hard at experimenting with the punch line to make sure that it works. You can include a punch line at the end of every big story. Alternatively, you can string a lot of smaller stories together. Ideally, you want a mix of one-liners and bigger stories with fun payoffs.
Advice To The Happy Couple
This step is about offering advice to the newly wedded couple about what a great lasting relationship entails. It is best to keep this section lighthearted, to begin with.
For example, you could start by offering the groom some advice on how to get away with some of his less desirable habits around the house. You can give some tongue in cheek advice to the bride and groom separately and include one or two anecdotes to keep things entertaining. This is the best time to use some 'in-jokes' that only the bride or groom will understand. However, it may alienate the audience as they may not understand the jokes. You may well come across new information that you have recently discovered that you want to include in the speech. Your speech may change at the last minute if you decide to include recent events, but this will help to keep things fresh and exciting.
At the end of this step, you want to give some semi-serious advice to the new couple. This will add a softer side to your speech and allow you to inject some romance into what you are saying. You can pinch some romantic quotations from a quick Google search if you need help with this!
Heartfelt Comments
Unlike the previous steps, this section will be kept completely serious with no jokes. Sincerity in your speech shows the audience that you've paid careful attention to mark the occasion. You will be painting the bride and groom in the best possible light. This section will also give you the chance to undo any of the damage you may have caused to the grooms character. You can now get sentimental and begin to explain to everyone what a lovely couple the bride and groom are. This is also the correct time to mention any loved ones who could not make it to the wedding. The energy of the speech is now very serious, and this allows you to tie everything up nicely as you bring the speech towards the end.
The Toast
At this point, it is time to ask everybody to fill their glasses and stand to make a toast to the health of the bride and groom. The key phrase you need to remember here is "Ladies and gentlemen – to the Bride and Groom". Make sure you say the brides name first. It's now time to enjoy the applause and take a seat because all your hard work is done as your speech has now been concluded.
Best Man Speech Tips & Tricks
Timing is everything
This ought to go without saying, but long wedding speeches have never contributed to a good wedding. No matter how funny or heartfelt you're planning for your speech to be, your audience's attention is extremely finite. They've more than likely already hit the bar, and probably want to get back to drinking as soon as possible.
Avoid joke websites
It doesn't matter how funny you find the jokes when you're reading them to yourself on the toilet, packing your best man speech with jokes you found online is a TERRIBLE idea.
Generic jokes never sound natural and will come off as obviously scripted. They also never illicit anything more than groans, especially from the newlyweds.
The groom picked you to be his best man because he loves and trusts you; don't make him regret it.
Laughter is the best medicine
That being said, it's perfectly natural to be a bit jittery prior to giving your best man speech. However, as all the experts we spoke to agreed, knowing you'll be giving a funny speech can be the best reassurance.
Practice and edit
Knowing your best man speech through and through is hugely important. It'll make your delivery smooth and last-minute stage fright is less likely to get the better of you. Write index cards to have on hand to remind you of your main points, but don't rely on them completely.
Remember to breathe
Breathing is one of the human body's automatic functions and, in most situations, is impossible to forget to do. However, for whatever reason, when they're faced with the task of public speaking, one can actually forget to breathe.
Tone of Jokes
Put simply, remember where you are. If there's any chance that one of your jokes might go down a controversial route, or offend anyone then take it out. You're not Jimmy Carr, you're not Frankie Boyle, you're here to make everyone laugh, not give nana a heart attack.
It's all about the audience. This means steering clear of inside jokes that only you and the groom will get, he might have a chuckle, but everyone else will be puzzled at mention of the 'Noodle incident'.
Don't bore people, when you're telling a hilarious story; it stops being hilarious when you over-explain every part of it. How relevant is it to the audience to know that this particular incident happened when you were 18 in 2004 at 4:07 am on Tuesday the 7th just off Second Street, and the weather was a little bit rainy, not very rainy but a little bit?
Delivery of Jokes
If there's one thing show business got right it's 'fake it til you make it', good comedy has to be delivered confidently, so even if you're packed with nerves and shaking like the proverbial leaf just pretend that you're confident and you'll find the punchlines come off smother than a really smooth thing.
Furthermore, confidence isn't just about your voice. It's about your posture. Some best men end up looking so rigid they seem like they've had something shoved where it shouldn't. Focus on relaxing your limbs and your body; it won't just put you at ease, it'll make everyone watching you more relaxed too.
Be yourself. Don't make expectations for yourself too high. People are expecting to have a little chortle; they aren't expecting a comedy barrage. So if a joke or two fall flat, don't worry about it and move on. Half the people here are your nearest and dearest, so they won't care and chances are the other half will be too drunk to remember anyway!
Embrace The Applause
It is a natural reaction for many to sip their drink and quickly sit down the moment you finish the speech, but this is the exact opposite of what you should be doing. You've worked hard to write the talk up, learn it all off by heard (even if you did use some notes) and delivered it with aplomb. Soak up all the attention you get and make the most of it. After a few seconds of drinking and smiling, you then need to pass the microphone on to whoever will be speaking after you. This is often the groom, so just check beforehand who you should be passing it to and work out a quick opener to get them rapturous applause.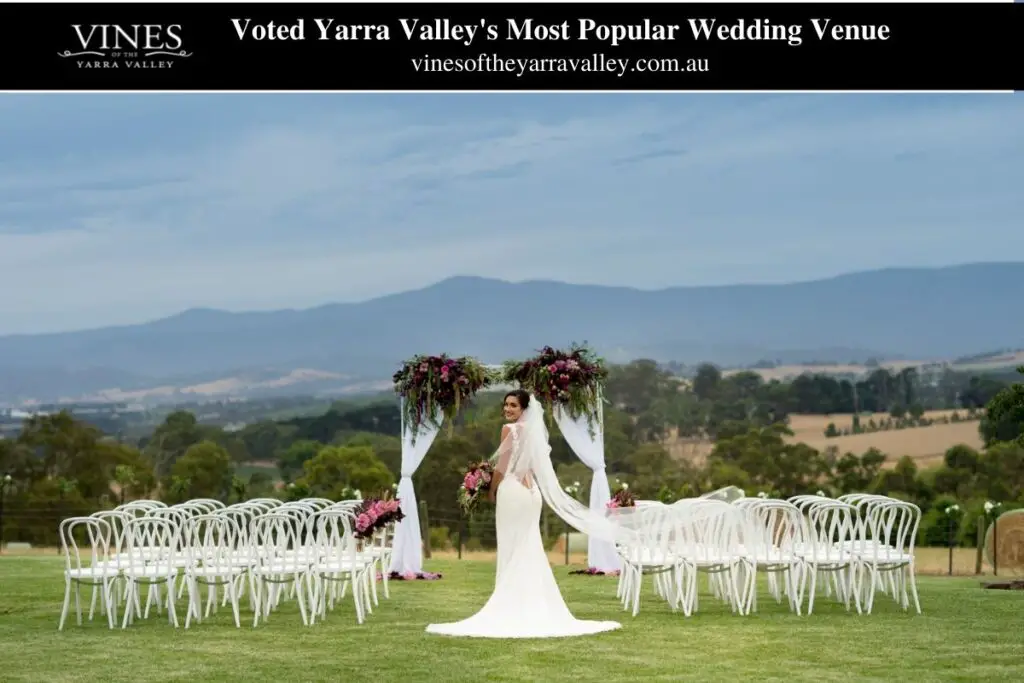 Extra Tips For A Great Best Man's Speech
Print Off Your Speech And Go Through It With A Red Pen
Aim to get rid of 10% of what you have written. Therefore your second draft should be a little shorter. This will most likely mean that you will have to cut some jokes out.
Read Your Speech Out Loud To A Friend
This will give you a better idea of timing and what you need to cut out. Practising with someone who is in the same room allows you to sharpen your delivery skills so that you excel on the big day. You can even try testing your speech out on a few people so that you receive some decent constructive feedback.
Memorise Your Speech
This will allow you to interact with the audience rather than staring at a piece of paper the whole time. There is a good chance you will lose your place in the speech if you only read off a sheet of paper. You can simplify the memorising of your speech by learning one step of your speech every day. Therefore a week should be enough time for you to memorise all seven steps of your funny best man's speech.
Frequently Asked Questions
You might think that being best man is all about planning a raucous bachelor party and not much else, but this job does have a few best man duties to prepare for, most important being the best man speech. And when it comes to the wedding speech order, the best man usually goes first.
The best person may be tasked with duties, such as organizing the bachelor party, collecting money and purchasing a gift for the groom, and helping the groom and groomsmen to pick out what they'll be wearing to the wedding.
Tradition states that the Wedding Speeches should be conducted after the meal and they essentially bring an end to the day's formalities at which point the party side of the day can begin. By serving the meal first it means your guests are finally being properly fed.