Do you want to take better wedding photos? A wedding is one of the most precious days for a couple. If you're a wedding photographer, then it's your responsibility to capture the best moments and create a great memory album of the big day! This article will share some of the best tips on taking stunning wedding photos and common wedding photography mistakes to avoid.
Do you want to take better wedding photos? A wedding is one of the most precious days for a couple. If you're a wedding photographer, then it's your responsibility to capture the best moments and create a great memory album of the big day! This article will share some of the best tips on taking stunning wedding photos and common wedding photography mistakes to avoid. Looking for the best Wedding Photographer in Melbourne? Check out our ultimate list here. 
Here are a handful of the concepts we'll cover. Understanding these tips will help you prepare for your first shoot:
Working in pairs

Coming prepared with good equipment

Planning your shots

Knowing who and what to photograph

Capturing the little moments
What Is Wedding Photography?
Before you can understand how our tips will help your wedding photography, you must understand what makes photographing a wedding ceremony and wedding reception challenges.
Wedding photography is different from other photography genres because you only have one chance to get the images right. Weddings typically only last one day — the wedding day! That means there's very little room for error on the part of the photographer. You have to make sure that you're ready to shoot at a moment's notice.
The bride, groom, family, and friends may be stressed, so it's also key that you maintain a positive, easy-going attitude.
Like many other event photographers, you'll want to make sure you prepare a wedding photography contract in advance for the wedding party to sign. Having an established agreement upfront eliminates the possibility of disagreements down the line. This agreement should include the total number of deliverables your clients will receive after the shoot is over.
Wedding Photography Tips
Think about wedding photography as being similar to performing with a musical instrument. Yes, with a musical instrument, you can read and study about the instrument, and you can spend time listening to and watching great musicians perform. Yes you need to know how the instrument works, but if you spend all of your preparation time doing those activities and never practice using your instrument: you will be disappointed with your performance. If you cannot go to the church where the wedding will be held and take properly exposed, nicely-lit, well-composed images right now, how do you expect to be able to do so when you walk in the door on the wedding day? The wedding day will not magically improve your photographic skills; if anything, due to the stress and amount of "stuff" going on on wedding day, you will probably take lower-quality photos on the wedding day than you could on a practice day. Yet how many amateurs will invest the time to not only practice before the wedding day but perhaps practice multiple times?
Assist a Professional
You should know the dos and don'ts of wedding photography before shooting any weddings. Learning the basics from a veteran photographer will help you avoid common mistakes.
Try reaching out to a professional wedding photographer before you start your own wedding photography business. They may allow you to shadow them at weddings they've booked or pick their brain for advice.
You can gain hands-on experience while working alongside a seasoned professional to apply to other later shoots. Some of the tips you learn may not be new to you, depending on your photography skills. But, it's always helpful to see how other professionals in your fieldwork achieve the best results.
Test Your Camera in Advance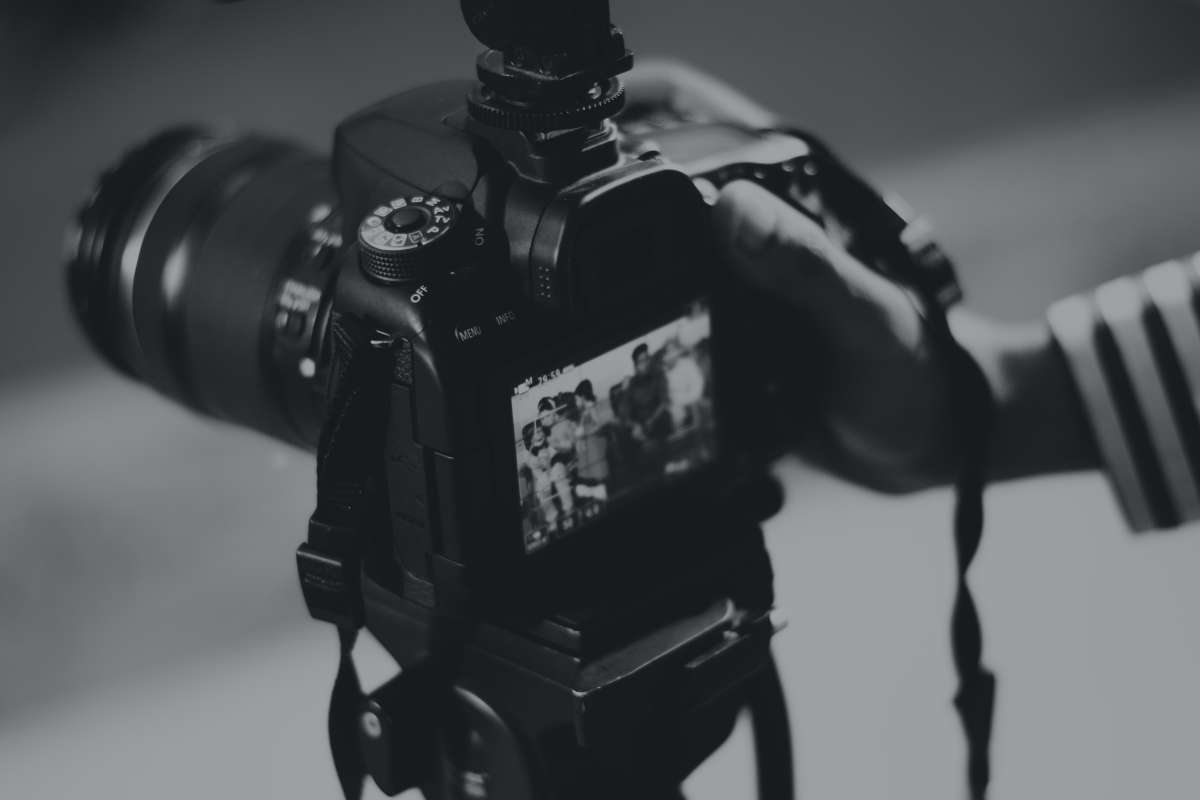 You should check all your gadgets to make sure they're working properly before you leave to take great wedding photos.
You'll likely want to bring a tripod with you to use at the wedding ceremony, in addition to several camera lenses and external flashes. If the wedding you're photographing takes place indoors, you may also need other lighting equipment. For outdoor ceremonies, you can likely get by with a bounce rather than cumbersome lights.
It's a good idea to err on the side of caution and bring more equipment than you think you'll need. Pack several spare batteries and memory cards, so you don't miss anything from drinks at cocktail hour to fun-filled dancing on the dance floor.
Pack Sufficient Accessories
As a professional photographer, making excuses for your failures doesn't look good. So bring all of your accessories you'll need to take great wedding photos. If you can, bring a laptop to manage the backup of your photos in real-time. This will help you avoid potential significant technological mishaps down the road, including losing photo data.
Photograph With a Partner
You can't carry all your photography accessories alone. You'll likely need a helping hand to make the best wedding photography images you can. You may also need another professional photographer to help manage lights, take test shots, and capture scenes you'd otherwise miss. You can't be everywhere at once!
Ask a wedding photographer to become your assistant in exchange for being their second in command at their next event. This trade is a smart way to stay on budget and get help from an experienced wedding photographer.
Pre-Plan the Shoot
Planning your shoot is just as important as the shoot itself. Make some extra time for this part of your wedding photography preparations.
You'll want to schedule a time to take multiple photos of the bride and groom in different locations. The couple will follow your instructions and defer to your professional judgment, but they may also have their own ideas for photo ops.
How you decide to pose the couple in the photos is up to you. We recommend showing your clients a manual of poses as you plan the shoot together. Let them choose the poses they want for their wedding photos, and then add them to the contract you both sign.
Depending on how comfortable your clients are in front of the camera, you may have to provide extra instruction to capture the best shot. That's why it's so important to be patient with the newlyweds. The more you can help them feel comfortable, the more they'll enjoy the experience.
And remember, word of mouth advertising is essential for growing a photography business. A patient photographer is one your clients will recommend!
Capture the Firsts
Couples want to remember every minute of their big day, especially the milestone first moments. These monumental firsts include the couple's first kiss, first dance and first look. Your clients may even be planning their own nontraditional "first moments," so it's important to ask them about any special moments they want photographing.
Plan time for these first moments, and make sure that you've set up in advance to capture the best shot. These milestones are quick, so you have to be prepared ahead of time.
The best strategy for ensuring that your first-moment images come out well is to set your camera with a high shutter speed so you can take multiple, quick photos without delay. That way, in post-processing, you'll have a series of images from which you can choose the best one.
Try to get different angles of these first moments, too! For example, if the couple plans a grand entrance, try setting up multiple cameras with a remote shutter to capture the entrance from multiple points of view.
Shoot the Reactions
Newlyweds love seeing photos of their guests having fun in their wedding album. If you notice guests and friends having fun on the dance floor or during the reception dinner, make an effort to capture those moments, too. Those expressions of the relatives, friends and family that showed up to support your clients deserve to be captured.
If you're working with an assistant, this is a great job for them to assume. Assign them to capture the "WOW!" expressions of guests and family while you stay close to the bride and groom.
Ask your partner to take photos quickly and cover as many faces as they can. It's a joyful occasion, and these moments should be preserved for the couple to see later.
Know the Guests
In a wedding, there are all kinds of guests. Neighbours, colleagues, relatives, friends and others will turn out to show their support for the happy couple. While capturing the guests' joy is important, keep in mind that the guests didn't hire you for the shoot.
Discuss the guest list with the couple to designate some VIP guests. These special guests should get priority portraits, and you should make an effort to learn their names and make them feel comfortable for the shoot.
As you already know, friends and family of both bride and groom are the life of the party. They're important to the couple, which should mean they're important to you—plan on shooting some good portraits of them with the couple and solo.
Capture a Group Photo
Everyone wants to have a portrait with the couple, which could take all night! It's better to shoot in groups. Otherwise, you won't have enough time for the most important shots.
Manage these groups efficiently with the help of your partner. Your assistant might be in charge of assigning groups, fixing flyaway hairs and adjusting other small details so you can focus on photographing.
When shooting groups, it's difficult to get everyone looking perfect at the same time. Some people blink; others are out of focus. That's why it's helpful to take lots of extra shots, so you can choose the best picture for every group.
Look for Smiles
Where there's a smile, there's a moment worth capturing. Kids were playing, people whispering about a special moment, friends laughing from the corner — these are all hidden moments within a wedding ceremony and reception that can liven up a wedding album.
You can't create or plan these moments because they're rare and original. That means you have to be on the lookout for them and don't hesitate to click your shutter! The couple will love these kinds of photos.
Help for the Amateur About to Photograph Their First Wedding
Make Sure You, and Your Friend, Understand What You Are Getting Into. 
You need to realize that their expectations are probably higher than you would like. They've been surfing the web and seeing beautiful wedding photos. You need to lower their exceptions. That way, if something goes wrong, there will not be hurt feelings, or there will be "less hurt" feelings. That way, if your photos do not turn out as good as they could have, you will still hopefully have a friend. If they are expecting snapshot quality images, they won't be disappointed in snapshot-quality images and will actually be impressed with any shots that are better than average quality. Set expectations low.
Looking for a Wedding Photo Company? Look no further. Cosmopolitan events has compiled an ultimate list of wedding photo companies to help you choose. 
At the Same Time, You Need to Realize That You Are Making a Commitment. 
You need to not only capture the right moments at their wedding but do it with reasonable quality. You can't mess up. You can't miss their first kiss as husband and wife because your auto-focus was racking in and out. Your photos had better turn out looking good. Yes, there is pressure in wedding photography. Yes, it's normal to feel a bit sick before the wedding.
Write up a Letter of Agreement. 
Your friend can sue you if something goes wrong. "My friend would never sue me". How to politely put this: stranger things have happened. Weddings are full of emotion and, yes, sometimes, even drama. Once your friend is married, their loyalty will be primarily to their spouse. You never know what will happen to a friendship. Take the time to write up a document, title it a "letter of agreement", and clearly spell out the requirements of both parties. Make it as complex or simple as you like; just be sure to include a paragraph that says your friend understands you are not a professional wedding photographer, that you cannot guarantee to provide any specific photo, and that you are not responsible for any loss of coverage for any reason. Even WITH that phrase in the letter that is signed by yourself and your friend, you can STILL be sued (yet by having that signed letter of agreement, the judge or arbitrator will look much more favourably on you in the situation). However, with that phrase, you should be much safer!
Realize That Wedding Photography Is Expensive.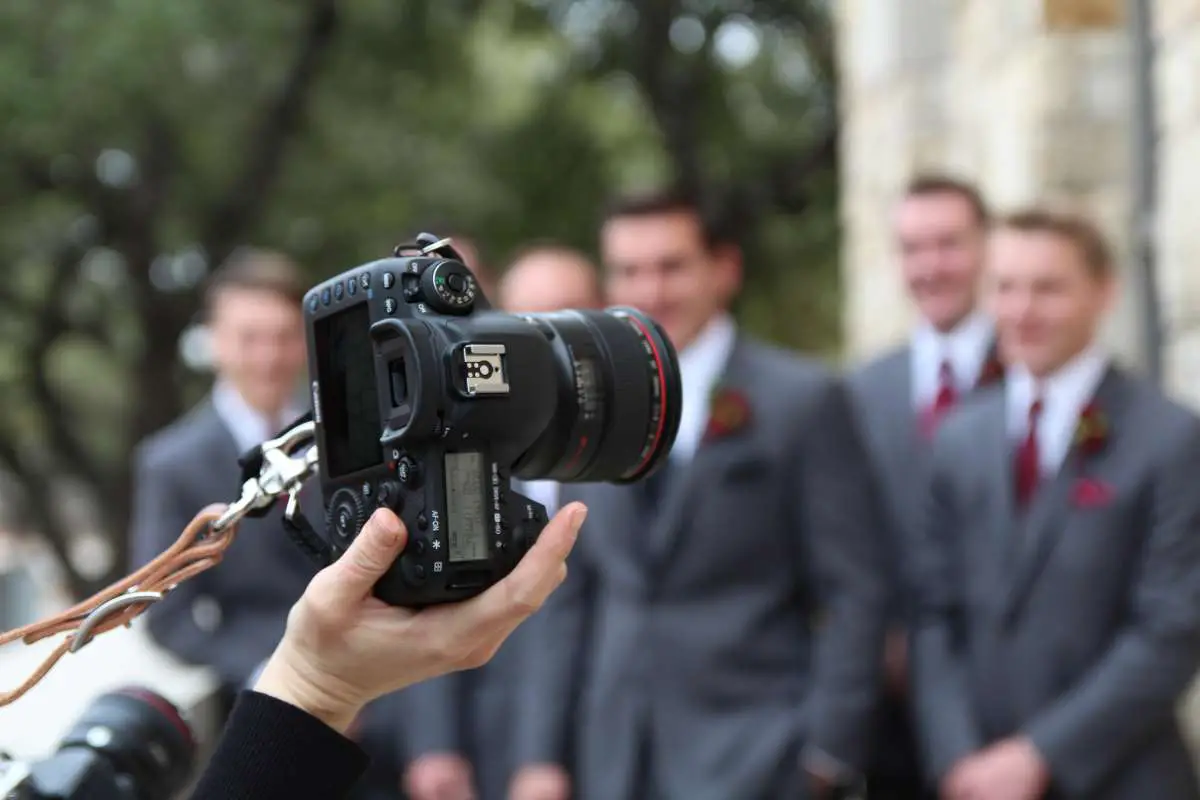 Not only will you easily spend 40 hours of time (and hopefully much more if you practice and prepare properly) getting ready for the wedding, photographing the wedding, and then post-processing the photos, but you may also need to buy new equipment or rent equipment for the wedding.
You Must Practise Your Lighting and Exposures. 
You will have a hard time making excuses for bad exposure in the wedding pictures. It won't sound right to simply say "the church was dark" or "my flash was acting up." Do whatever it takes to go to the venues and take sample photos before the wedding. Write down all your photo exposure information. You need to know what exposure settings to use on the wedding day for all of the various locations in the venue where you will be working.
You Must Fully Know Your Equipment and Also Have Backup Equipment With You That You Know How to Use. 
One camera is not enough. One lens is not enough. One flash is not enough. And, backup is not simply bringing along a spare camera: you have to know how to use it. Make sure all your equipment works and that you have fresh batteries (and lots of spares) on hand. Ask yourself if you would be able to shoot the entire wedding with your backup camera setup – and whether the bride and groom would be pleased with the photos.
Make Sure You Handle the Memory Cards Carefully. 
This goes without saying but is critically important. I have a very precise method for how I handle memory cards at the wedding. All of my cards are numbered, and the ones I take to a wedding are inventoried.
Spend as Much Time as Possible Preparing for and Practice Before the Wedding. 
Buy a few wedding photography books. Don't just read the books, though. I'd recommend setting aside at least a 3-to-1 ratio of time for each book: spend 3 minutes practising and/or replicating what you are reading about in the book for every 1 minute you spend reading. Not including the time I spent learning photography up to the point of my first wedding, I easily spent 120 hours getting ready for that wedding.
Consider Having a "backup" Photographer Taking Snapshots Throughout the Day. 
This is a touchy bit of advice and must be handled carefully. You don't want duelling photographers: one needs to be in charge. And you don't want to overdue the photo presence. However, it would be nice to know that some images are being captured by someone else throughout the day on a separate camera.
Preparation Equals Success – Practicing and Testing Your Equipment.
Wedding photography is fast-paced and full of challenges. You are often working on your own or just with a second shooter or an assistant. With a small staff like that, you have to work really fast to get the required shots and still deal with schedule changes, client requests, and you need to make it look like you are doing it effortlessly!
Take Your Camera and Your Lights Out at Least Once a Week and Do a Test Shoot.   
Try various light setups, positions and modifiers and decide which work best for your style and allow you to overcome specific challenges most efficiently.
Find at least one method that is beautiful, quick and comfortable that you can fall back to if all else fails. Get so comfortable with it that you can accomplish that shot with your eyes closed! But maybe don't close your eyes on the wedding shoot…
Know Your Equipment – Camera, Custom Settings, Lenses Etc.
Knowing your equipment is crucial to your success. Reading the manual is a good start, but more importantly, it is having a good relationship with your camera and your lenses.  
Most new cameras have programmable buttons and menus. Learn how to get to every important function you will use and then set up a quick menu or assign a button to get you to that function.
Your camera can give you feedback through the histogram and highlight warnings. Get to know your camera and know what it is saying to you. Run tests on your exposures to learn how much latitude you can expect from your camera.
As a wedding photographer, you will find yourself in widely varying lighting conditions constantly. Often you are back and forth between three or four exposures, like during the ceremony in a dark church. Almost every modern camera has the option to create a set of custom settings. 
Master All Lighting Situations, Even the Tricky Ones
Scouting for the existing or ambient light is best done before you see the client on the wedding day. Scout the day before a wedding if that is possible. But even if it is the day of the wedding, you can look for lighting and assess what that light will look like on your client without wasting the bride's times dragging her around the grounds turning her this way and that.
You have a little model with you at all times. We like to call him Thumb-kin. Hold your hand out in front of you in a fist with the thumb outside the fist and observe the current ambient light as it falls on your fist and thumb, which make a rudimentary face. Spin around and find the optimal lighting condition for the face, then plan how you will augment that light with your strobes.  
When adding light to your bride or groom, always follow the rules presented to you by the existing light to create a natural-looking match. Never start a portrait session without doing a little location scouting first. 
Get to Know Your Clients and Understand Their Needs.
Your clients have hopes and wishes and needs for their wedding photography, but you will never know them if you don't have in-depth conversations with them. Discovering those photo needs is not just a matter of asking, "which photos do you want me to take?" Ask this question, and you will get a copied list from a bridal magazine with all the standard shots you need to take. Instead, spend time asking them about who the most important people are, what have they worked the hardest on, are there special items like a ring from their grandmother. These kinds of discussions will give you a much better list of "must-have" photographs to capture.
Nailing That Epic Wedding Portrait
Nailing that epic wedding portrait requires you to be engaging, humorous, complementary and don't be too heavy-handed on the directions and the posing. Here are a few tips in order to get that shot that will hang on their wall.
Watch the couple. They will find a natural way to interact with each other.

Paying attention to the natural light and tracking where the sun will be when the wedding portraits will be taken will give you the best opportunity at finding the perfect backdrop for that epic shot. 

Knowing your camera and lighting gear through practice will ensure that you know how to set up the shot without wasting a moment of time.

When it is time for the shot, talk to your subjects, show them how to stand, guide them with hand motions and easily understandable directions. 

When the couple has settled into their natural pose, you should have everything else in place, background, exposure, lighting and composition! Praise them, make fine adjustments if needed, and shoot shoot shoot!
Never Miss a Moment.
Wedding photography is documentary by nature, and there are no second chances. You must be ready to get the shot whenever it happens. This means your attention must be absolute and your staff should be equally sharp. At a bare minimum, no one should ever be on their phone, texting their spouse or looking up the weather for tomorrow. But what's more, you must always be camera ready. This means knowing the exposure is correct for whatever scene you are observing. If you are looking at it, your camera should be set to capture it. Both you and your camera and your lights must be ready to take the shot and capture the moment when it happens.
It's All About Family – This Is Not Your Portfolio Shoot.
A wedding is first and foremost a wedding. That should seem like an overly obvious statement, yet so many photographers forget that a wedding is not an extended fashion shoot or a portfolio-building opportunity. Remember that your client has hired you to do what is best for them, which is to take beautiful portraits and to document their wedding day without interfering with the wedding day!
Understand the Power of Storytelling – Visual, Metaphoric and Traditional
Telling a story visually requires a lot of thought. Showing up at an event and simply capturing what is happening in front of you is not storytelling. There are visual conventions that help move a story along and provide rhythm to a story, like using establishment shots, relationship shots and emotionally focused shots (wide, mid, and close-up). Pre-planning with shortlists will help you tell a better story, and I am not talking about shot lists from some bridal magazine advice column. The photographer should be developing a shot list based on conversations with the wedding couple. They have a backstory; the photographer needs to know is to tell the story correctly.
Editing Your Wedding Photos – How to Review and Select Your Images
Once you have finished photographing a wedding, you are left holding thousands of images, and your work has only begun. Now you need to get them through your post-production pipeline, and the very first bottleneck in that pipeline is the selection process. This part of the process causes enough fear in photographers that it inspires days or even weeks of procrastination. Regardless of which software you choose to review your images in, here are a few rules that, when followed will get you through the process of selection much faster:
Conclusion
That's a lot of advice for beginners! Hopefully, this article has helped you think about or plan your next wedding photography shoot. Are you a seasoned wedding photographer? Share in the comments what advice you have for newcomers looking to make a name for themselves in the wedding photography industry. Your experiences can help others along the way! At Cosmopolitan events we have compiled a list of the Best Photographers in Melbourne to help you choose who captures your magical day.