What exactly is a "Wedding Style", you ask? Well, in the simplest of terms, it's what you and your partner want your wedding to look and feel like.
It's everything visual, but it also relates to the ambience of the event. 
The setting, the flowers, the lighting, the textures of your dress or linens—they can all be made cohesive by deciding on a distinct wedding style.
The best part about nailing down your wedding style? It helps you refine your focus and cut through the wedding-inspiration noise. 
Once you've determined the aesthetic you're going for; you can zero in on the details that fit.
It will also help you communicate more effectively with your wedding vendors. For example, if you say the words "rustic chic" or "classic elegance", they'll know exactly what you're talking about, which is refreshing when there are so many decisions to be made. Let Cosmopolitan events Wedding Venue help you create the most magical day of your life. 
So clearly it's essential to choose a wedding style. But how do you do it?
How to Pick Your Perfect Wedding Style
Style is difficult to define but easy to recognise. So, when it comes to your wedding style, what do you want the world to see? 
It would be easy if we all had only one cohesive style: Louboutin-wearing tycoon, sweet romantic; boot-loving country girl; or pure elegance. 
However, most of us enjoy a different style at different times.
But when it comes to your wedding style, this could make you look as if your Renoir and Picasso had painted you at the same time! 
That is why deciding on a perfect wedding style is so important.
You want your style to reflect your very essence, but how to start? You've undoubtedly been collecting wedding pictures for inspiration. 
Review the pictures that speak to you and ask yourself what they have in common. Is it a fairy tale gown? An over-the-top wedding venue? 
This will help you decide what is important to you. It will also eliminate any irrelevant side issues.
Finally, ask yourself one question. "How would I describe my wedding in one sentence?" This will strike at the core of how you picture your wedding.
Perhaps you'll come up with the answer immediately. "I've always wanted to get married at the beach." Or it may take days. 
However, it will help you narrow down your wedding style and help you decide on your wedding catering and decorations, as well as that all-important wedding dress.
Once you've answered that question, your wedding style will quickly fall into place. 
Let's look at different wedding styles and how best to integrate the entire wedding into one beautiful, cohesive look.
Classic Wedding
At heart, you're sophisticated and chic. So naturally, you want your wedding style to reflect this. 
Classic weddings tend to occur at first-rate hotels, country clubs, or a lovely estate rental with a formal garden. Of course, a modern classic touch would be a museum.
It's unlikely that you will have a buffet. Instead, a sit-down dinner or brunch is more your style. 
And your cake will be beautifully decorated. But, of course, the idea of a food truck at your wedding makes you shudder.
There's nothing extreme about a classic wedding. The colours should be neutral shades, with one or two vibrant touches. 
You couldn't care less that orange is the colour du jour. Your wedding will stand the test of time. But, unfortunately, you're not an eclectic type of bride.
Your budget will determine much of the wedding décor, but you do enjoy a touch of luxe, whether it's lovely china or classic table linen.
Your gown will have traditional accents of lace and satin. 
Pearls are your genuine accessories. As for wedding flowers, you see roses everywhere. If roses are out of season, you can be pleased with calla lilies.
Your wedding makeup is understated to let the real you shine through.
Wedding venue types that work well include:
Ballroom

Banquet Hall / Events Facility

Garden

Golf / Country Club

Historic / Landmark Building

Hotel

Mansion

Museum

Private Club

Private Estate

Winery / Vineyard

Yacht Club
Modern Contemporary Wedding
Nothing annoys you more than having to follow arbitrary rules. 
You may not be "out there," but you are uniquely you. You strive for tradition with a twist.
You may opt for a traditional church wedding but are just as likely to get married in a non-religious ceremony with the wedding officiant and vows of your choice. 
Your wedding venue will be stunning but out of the box. A botanic garden, a yacht, or a museum are your natural settings.
When it comes to your wedding catering, you bypass the traditional steak, chicken, or salmon. 
Instead, your reception will likely have food stations that cater to contemporary lifestyles, including vegetarian and gluten-free. 
A dessert bar is more your style than a traditional tiered wedding cake.
You are likely to embrace a few soft colours but will insist on bold or metallic touches. 
Your wedding dress may be white, but it can also be a hushed pink or delicate ecru.
You're invariably full of surprises. So while your gown may be understated, your wedding accessories and decorations will be bold. 
Vibrant, cascading orchids of many colours will make up your reception centrepieces and wedding bouquet.
Some wedding venue types which might work well for you:
Art Gallery

Brewery / Distillery

Community Center / Civic Building

Historic / Landmark Building

Hotel

Loft / Warehouse / Industrial

Museum

Nightclub

Patio / Deck / Terrace

Penthouse / Rooftop

Restaurant

Unique

Winery / Vineyard

Zoo / Aquarium
Boho Wedding
You are the artist in a family of professionals. You're blue jeans in a room filled with designer suits. 
A natural romantic, you are blissfully at home in the outdoors. And that's the most logical reception venue for your wedding. Walls cannot contain you.
You won't even consider a classic, fitted wedding dress. Your gown is as flowing and free as you are. 
Nature's palette will inspire the colour. 
Your wedding hairstyle may flow in soft waves or be braided, accessorised by a crown of flowers and greenery. 
A tiara? As if. The bridesmaids may wear mismatched bridesmaids dresses.
You decorate your wedding venue with hanging flowers or dream catchers. You'll rely on the setting, whether the beach, a garden or a park, to set the mood. 
The food at your reception is eclectic. For example, you might very well combine food trucks with a traditional wedding cake.
Vintage Wedding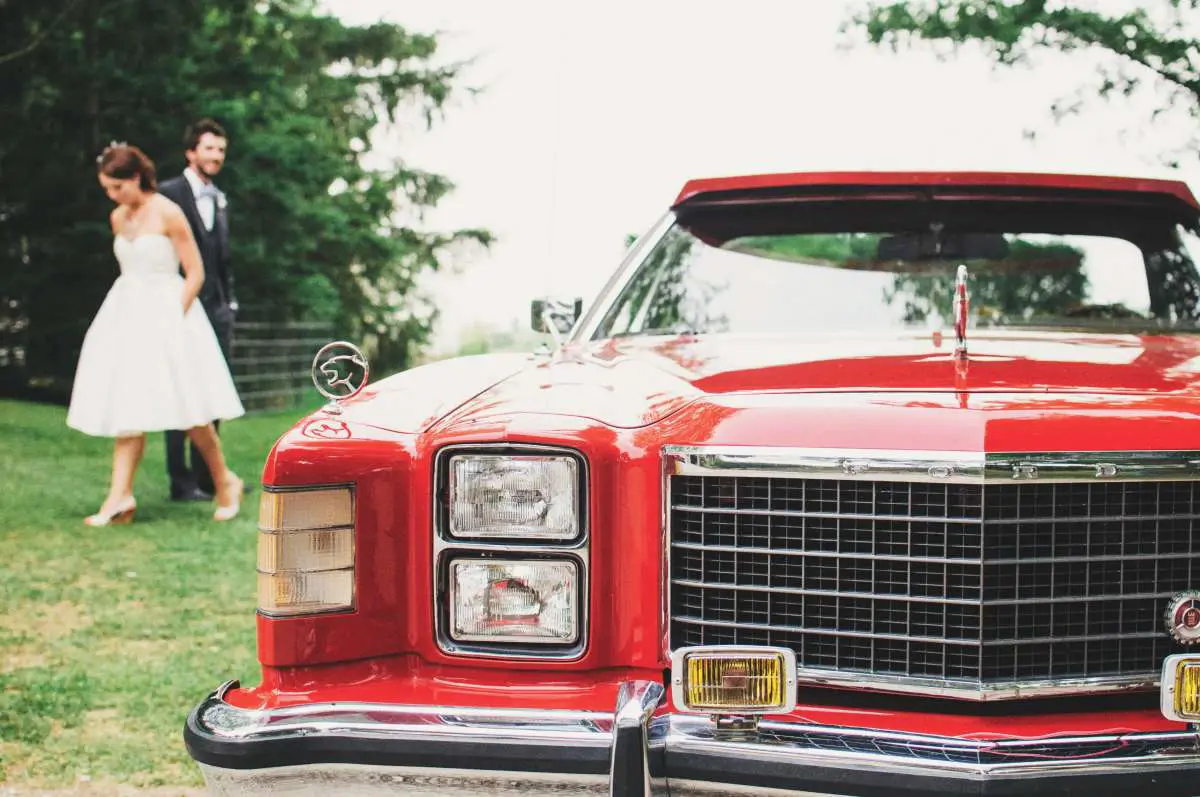 Do you ever feel as if you'd been born in the wrong time and place? Do you long for a more romantic, gentler time? 
A vintage wedding may be for you. The theme can embrace anything from the Victorian era to the Jazz Age. 
The venue can be anywhere and as formal or informal as you choose. It's the old-time touches that are important.
Since we are talking about bygone eras, your primary shopping will take place in antique stores. 
The bridal gown should be all about delicate lace. The bridesmaids can wear flapper dresses and carry colourful parasols. 
Have the groom channel his inner Gadsby with a vintage suit and pocket watch.
Anything vintage can serve as a unique décor. Tea or cookie tins, old books and newspapers, or a Victrola. Resale shops will be your treasure trove. 
If you are fortunate enough to have photos, especially wedding photos, of grandparents, put them on display.
Your wedding entertainment can include a lot of 20's jazz, and a barbershop quartet would fit right in with the theme. 
Of course, you will be dancing to Big Band Era music. So have a Charleston or Jitterbug dance contest, with a prize for the winning couple.
Forgo a modern buffet and serve 50s-style burgers and milkshakes, and fried chicken. 
Or set out a speakeasy menu of oyster Rockefeller, cheese plates, deviled eggs, shrimp cocktails, and bowls of mixed nuts.
Instead of a wedding cake, or in addition to the cake, set up an ice cream social area.
You might forego the wine and beer and have a wedding bartender serve martinis and gimlets—anything with gin.
Sorry, no spirit animals before the 50s
Rustic Wedding
Rustic weddings are especially spectacular in the fall when the leaves are burning with colours. Of course, the degree of formality is up to you, but rustic weddings are all about charm. 
Decorate with mason jars and string lights along with the ceiling of a country barn.
The wedding gown can be simple without a lot of frills. Off-the-shoulder is especially attractive. Boots are always welcome at a rustic wedding.
Print your menu on a large blackboard. For a rustic wedding, comfort food is the way to go: stuffed chicken, macaroni and cheese, or grilled steaks. 
A wedding cake is delicate, but homemade apple or cherry pies would be more with the country theme.
Whether you are an urban sophisticate or a country girl, your wedding day is the most important day of your life. 
It should reflect exactly who you are and what you want. Fifty years from now, you want to look at your wedding photos and smile.
Some types of wedding venues for you to check out:
Barn

Garden

Inn / Lodge

Lake

Mountain

Non-Profit

Park

Ranch / Farm

Retreat

River

Ski Resort

Winery / Vineyard
Cultural Weddings
Cultural weddings celebrate the diverse ethnic backgrounds, traditions, and customs of the wedding couple. 
Multicultural weddings effortlessly meld traditions from different parts of the world, further underscoring the idea that love transcends borders. 
Incorporating these elements—whether it's a tea ceremony, mehndi party, or ketubah signing—is a beautiful way to bring families together—and show acceptance of each other's culture. 
Now that's true love!
What's more, if the meaning of a particular custom truly speaks to you, feel free to incorporate it into your wedding—even if it's outside your heritage. 
Great wedding venue types which work well:
Ballroom

Banquet Hall / Events Facility

Chapel / Church / Temple

Community Center / Civic Building

Conference Center

Garden

Golf / Country Club

Historic / Landmark Building

Hotel

Museum

Winery / Vineyard

Yacht Club
Glam Wedding Style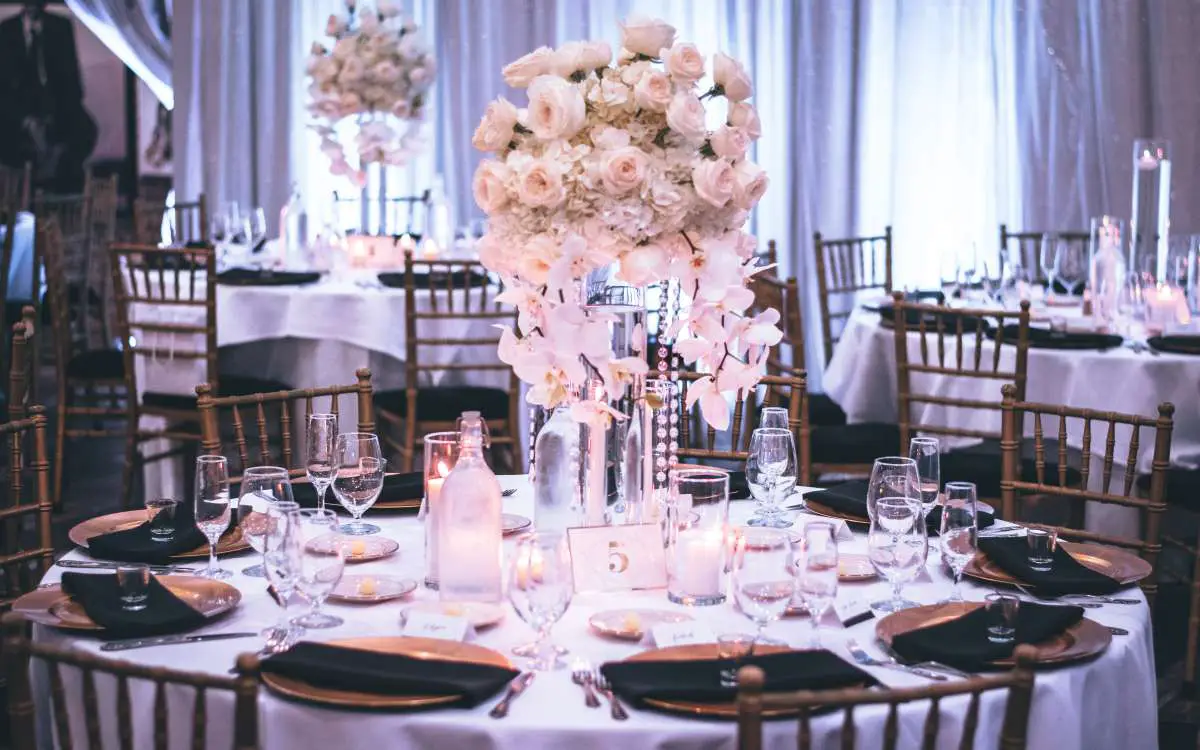 All that glitters is glam. We're talking sequins, metallics, rhinestones, and crystal chandeliers. 
If you're a firm believer that there's no such thing as too much sparkle, a glamorous wedding may be perfect for you.
Also referred to as opulent, luxe, or lavish, glam weddings are known for being over the top. 
An abundance of lush florals, shimmering linens, and glittering bridesmaid dresses will fit right in. 
A Gatsby-style mansion or high-end country club are venues that are formal enough to stand up to the glitzy décor.  Looking for the Best Photographers in Melbourne? We have compiled an exclusive list of some of Melbourne's best photographers to capture your special day.
Plus, glam weddings are an incredible backdrop to showcase some jaw-dropping wedding trends, like champagne towers, hanging floral installations, or sequin table linens.
Look into these wedding venue types:
Ballroom

Banquet Hall / Events Facility

Golf / Country Club

Historic / Landmark Building

Hotel

Mansion

Museum

Penthouse / Rooftop

Private Club

Private Estate

Ship / Yacht / Boat

Winery / Vineyard

Yacht Club
Themed Weddings
While wedding "style" describes the overall look and feel of your wedding, a wedding built around a "theme" gets much more specific. 
A particular subject dictates a themed wedding, and the details can take on more literal interpretations. 
Themes can run the gamut from an all-white Winter Wonderland wedding to a Nautical wedding with lots of anchors to a spooky Halloween wedding with the bridal party in costumes. 
Have you seen those Harry Potter weddings? Yeah, Harry Potter is not a wedding style. It's a theme.
Themed weddings are a great way to shout out your interests. Are you and your fiancé proud Star Wars nerds?
Walk through a lightsaber arch as you make your grand entrance into the reception. Huge Packers fans? Make those wedding colours green and yellow—and be sure to break out the cheesehead hats for the dance party. 
Themed weddings aren't always the most elegant of events, but they sure are fun!
Some venues which might be great:
Art Gallery

Barn

Brewery / Distillery

Historic / Landmark Building

Hotel

Inn / Lodge

Loft / Warehouse / Industrial

Mansion

Mountain

Museum

Nightclub

Ranch / Farm

Resort / Spa

Ship / Yacht / Boat

Ski Resort

Unique

Zoo / Aquarium
Steps to Planning a Wedding That's You
You'll have to sort through a lot of options in the months to come—here's how to keep the big picture in mind.
Settling on an overarching concept and sticking to it is the easiest way to plan a wedding that feels unified and looks like you—and trusts us, it will make your life a lot easier as you weed through all the options in the weeks and months to come. 
So, before you start trying on dresses, booking your band or sampling a bite of cake—look at the big picture and determine the vibe you want to set on your wedding day.
Think Big
The beginning of the process is the dreaming phase, so don't worry about how something will work or how much it will cost. And don't even consider what your parents will think. 
Picture your dream wedding. What do you see? Here are a couple of questions to consider while everything is coming together in your head.
Big (everyone you know) or small (close friends and relatives)?

Outdoors or indoors?

Home (one of your hometowns or your current city) or away (hello, destination wedding!)?

Modern, classic, romantic, vintage, rustic or all-out glam?

Fancy, casual or somewhere in between?

Spring, summer, winter or fall?
Gather and Save Inspiration
To get a better idea of what you want (and don't want), spend some time checking out bridal magazines, books, blogs and real wedding photos. 
But don't limit yourself to browsing just the obvious sources. Something as unlikely as a wallpaper pattern or a pretty perfume package design can spark an idea. 
Fabrics, colour chips, stationery and trinkets are all great starting points too. You can even get inspiration by looking at our professionally designed (and free) wedding website themes, which cover every kind of vision, from rustic to glam and everything in between.  
Collect your ideas on an inspiration board—it's one of the best ways to keep everything organised. 
It will also help you identify common threads and visualise how various elements will look together.
Figure Out the Formality
How fancy or casual do you want to go? Do you want to see your guests all dressed up at a sit-down dinner? Or will it be more casual with informal seating and stations? 
The setting of your wedding can also dictate the vision—a beach wedding calls for a more laid-back vibe, while a ballroom may require a more classic and elegant wedding. 
And don't forget about your styles and the kind of atmosphere that best speaks to you two as a couple. 
Do you like hosting intimate dinner parties, getting decked out and partying until dawn, or throwing a low-key poolside picnic? 
Whatever you decide, you'll want to carry your chosen formality through every aspect of your wedding, from the stationery to the parting favour.
Narrow in on Your Style
The more specific you get with your vision, the easier it will be for you to choose your details and convey your ideas to your pros—the tighter your theme, the better. 
Instead of stopping at "glam," decide whether you want art-deco glam or old-Hollywood glam. 
Your theme can be anything from a favourite era, hobby or place to your heritage or culture. 
To help shape the style, think of interesting hobbies you and your partner have in common. For example, maybe you both love golf or share an appreciation of art. 
Or perhaps there's a place you two hold dear, like the mountaintop where you got engaged or the vacation locale where you fell in love.
A word of caution: Don't load up on too many ideas. 
It's great if you love Broadway musicals and your spouse-to-be is into drag racing, but trying to combine both on your wedding day will likely lead to a disjointed affair. 
Do your best to compromise on one concept and stick to it.
Pick Your Colors
Colour is a unifying factor among all your wedding elements, from your wedding website to the bridesmaid dresses. 
Take a look at a colour wheel to determine which shades you're drawn to. 
The easiest way to make all of your wedding elements come together is to stick with one primary colour and an accent colour or two equally prominent complementary colours for a bright contrast.
But don't feel limited to just two colours—adding neutral or metallic accents will make your palette robust. 
You could also choose an analogous scheme—putting together three colours that fall side by side on the colour wheel, like blue, periwinkle and violet, to bring out the subtle nuances of one colour family.
Master the Motif
A motif is the last flourish that can tie together the overall look of your wedding—it can show up anywhere from the invitation to the cake. 
It's typically a pattern, shape or insignia that conveys your style (think: monogram, family crest, toile pattern or leaf icon). 
Whatever you choose should reinforce the mood you're trying to create. 
Use your motif sparingly—three or four places max. Any more than that will feel forced or look too matchy-matchy.
Don't Forget the Vibe.
As you're planning, remember that the theme affects the look of your wedding, but it can also set the tone. 
An evening wedding in a gilded ballroom meant to conjure the roaring twenties will ramp the chic quotient up a notch, while a clambake on the beach will have guests kicking off their shoes and enjoying a beer right out of the bottle. 
Either is excellent, as long as it feels right to you. Too busy with life to really plan your wedding in detail? Have someone else do it for you and check out our list of Wedding Planners in Melbourne to help take the stress away.
You want your personalities and passions to shine through, which is what ultimately makes your wedding stand out and feel special.