There are many different types of photography for a variety of uses.
Editorial photography and fashion photography are used to tell a story and set a mood, but commercial photography serves a more specific purpose: to promote and market products and services.
Whether you're taking photos to tell a story or sell a product, it takes a unique set of skills to forge a successful photography career.
Corporate organizations are likely to use freelance photographers rather than have in-house photographers on staff, which can cause a growth in the job opportunities for fashion photographers by as much as 17 per cent.
A fashion photographer needs a lot of creativity and people skills to bring out the best in a model while showcasing the clothes and accessories at the same time.
What Is Commercial Photography?
Commercial photography, or advertising photography, is used to promote and market products or services. Commercial photographers take pictures of products or subjects for a variety of commercial purposes.
For commercial shoots, the photographer works within brand guidelines and an approved shot list.
The client usually has the final say on creative decisions and retains ownership of the work, commissioning it as a work for hire.
A commercial photographer takes photos that effectively capture the needs and communicate the ideas of her clients. Commercial photographers often specialize in one field, such as portrait, fashion, wedding, wildlife or editorial photography.
Commercial photographers may work in advertising or design firms; however, more than half of commercial photographers are freelance.
Specialty
Fashion photography, like any professional field, is difficult to break into, but with hard work and dedication, the result can be stimulating and lucrative.
Photography generally requires an eye for detail and knowledge of all aspects of light and cameras. To prepare yourself, buy the right camera and lenses.
Select the fashion field you want to specialize in. Specialties include high fashion, swimwear, sportswear, catalogue photography or runway photography.
Right Camera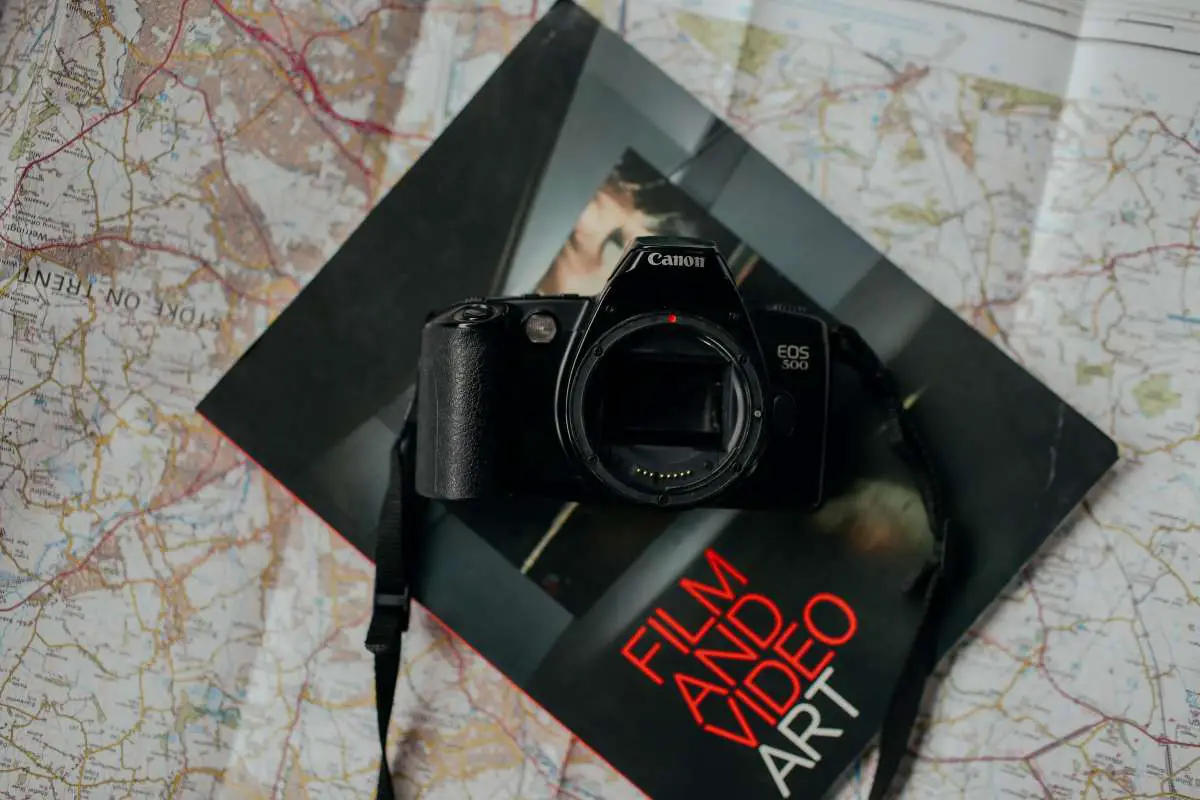 Depending on the field you specialize in, you will need different types of cameras and lenses. Many photographers prefer a single-lens reflex with both standard and telephoto lenses because it allows various shootings.
If you get a new camera, practice with it on a subject that you are comfortable with to avoid "experimenting" during a live assignment. Try out both digital and film developing techniques to learn what meshes with your kind of photography.
Though the digital form of photography seems to dominate, negative film is still undoubtedly superior, with better image quality, a dynamic range and higher resolution.
Alternatively, you could enrol in a diploma photography course that teaches you how to handle a camera and develop film.
How to Become a Commercial Photographer
Along with the right gear for the specific photography job, commercial photography will likely require editing software and retouching. For some more helpful tips on how to become a commercial photographer, see below:
Create a Portfolio
To find work as a commercial photographer, you will need to compile a physical or digital portfolio with your most impressive shots. (More people can see a digital portfolio to showcase your photography services).
A photography portfolio will sell you to potential clients, so you should always have samples that showcase your best work. Once your portfolio is complete, consider getting business cards for your photography business that you can pass out to potential clients.
Research 
Research past advertising campaigns for the client—become familiar with the brand and its values not to pitch something inappropriate. Ask questions about how the campaign is being used (for example, is it for print? social media?) and who the audience is. All this research will inform the proposal or pitch deck that you submit.
Knowing the latest trends and what other companies are using in their ad campaigns is essential. When you are in a meeting, and the client talks about what their rivals are doing, you are expected to precisely know what they are talking about and understand why the market is moving in that direction. 
Create a Pitch Deck 
In commercial photography, a pitch deck is a visual presentation that communicates your ideas to the brand or client. A pitch deck contains an overview of a project and reference images to support the pitch. In addition to the pitch deck, you should send a bid for the project and a calendar listing the potential prep and shoot days.
Draft a Budget for the Pitch 
Make sure that the available resources align with the creative concept of your photoshoot. If there is a fixed budget for the project, outline how the money should be allocated to execute the job.
Be Passionate 
You want to be passionate and show ad agencies or other commercial clients that you are fully engaged in the project.
Know the Legalities
If a commercial photograph contains branded products, recognizable people, or private property, legal permission to publish the images for commercial use must be secured. Model release and property release forms serve as agreements between the client, the photographer, and the image's subjects. These forms outline where the photos will be published and the terms of usage. These contractual agreements protect the photographer and allow the photographer to use the images for other purposes. Additional negotiations may need to be included if the photographer intends to resell images to a stock agency.
Get a Studio
Having a studio space is so important. When the phone rings, the first question is often, "Do you have a studio?" Clients see this as an additional cost if you are renting one, even though it's usually built into the photographer's fee. Having a studio also allows you to take on last-minute shoots without the stress of finding somewhere that's available to rent. They also help to keep your sitting room, kitchen, bedroom, hallway, garage and car clear of photography kit.
Be Kitted Out
Having the best and most up to date cameras and lights in the world is not a requirement anymore. The image quality of cameras has surpassed most peoples viewing options today. However, if you shoot on a particular camera, you need to have at least two others of them. That way, if one goes down during a job, you can produce the duplicate files using the spare.
A Diverse Client Base
Having few clients who pay big money is a risky move. If one of them loses their budget or goes elsewhere, it can leave you financially vulnerable. Having a mix of high paying, low volume clients through to unhappy paying high volume clients maintains stability and a healthy cash flow. 
Agent/manager
Having an agent allows you to play good cop/bad cop, removes you from difficult conversations about fees, and frees you to take some photos rather than chase invoices and discuss diary constraints with clients. 
Be a Good Friend
Pulling in favours is a significant part of starting. If you are a good friend to people, then they will happily help you out too. I cannot stress how vital this is. 
Keep Your Network Active
Social media is a great tool to get you noticed, but nothing compares to meeting people in person. Once someone has met and liked you, the chances of getting work are far higher than if someone likes your latest Instagram post. If calling it "networking" makes you feel queasy, think of it as making new friends. People buy people. 
As a commercial photographer, having a network of good professional relationships is very helpful. Not only is it suitable for referrals, but it also serves as a pool of resources. Don't own a studio but need one for a shoot? Maybe you know a commercial photographer who has his studio and can rent it to you by the day. Have a fashion shoot coming up and need help? Maybe you know a stylist or a makeup artist that can come in and create the look the client needs.
Even knowing people with connections to different locations can be helpful. When a particular spot works as the perfect backdrop for your client's vision, you can ask them.
Having a healthy and active network is essential. You won't be calling on strangers from an online listing to help in your shoots. You'll be calling on trusted professional colleagues who you know can do a great job.
Assist
Assisting other photographers is a great way to learn how to work with clients in the professional world. From what I have heard from U.K. graduates in photography, this is something that just isn't taught over here. Understanding how a photoshoot should run from inquiry to delivery will help you keep your clients coming back for more. 
Be Professional
Professionalism will get you further in life than you can imagine. As a photographer, bring your A-game to every photo shoot. Build a positive reputation, encourage trust, and help you with your efficiency.
You may be a great photographer, but work ethic, motivation, and ambition will differentiate you from others. Being professional includes being reliable. Always be punctual (try to be ten minutes early), be well-prepared, and meet deadlines. It is also essential to be polite and respectful to everyone and to have a good attitude.
Being reliable will ensure that you are hired again and again! A good way of ensuring that you meet all expected demands is to keep a daily planner and take lots of notes. Consolidate your work schedule so that everything that you do is timely and happens according to your plan. Keep notes on important information that you may otherwise forget. The key to success as a commercial photographer is organization.
Keep Your Gear up to Date
It is true that, in general, good photography depends on the photographer and not the gear. However, commercial photography is a little different.
To compete with the intense and demanding market, you have to make sure your gear is up-to-date. Commercial photography adapts to the latest technological advances. What was once industry-standard a year ago is no longer applicable.
Commercial photography likely involves printing. Having a camera with the highest number of megapixels you can afford is an absolute must. Sharpness is also essential, so make sure your lenses are equipped with top-notch glass.
Many commercial photography job postings and castings will require a gear list from you. Be ready to send them what you work with. This isn't exclusive to camera gear. Clients will also probably ask you what editing software and computer you use.
Bonus Tip: 
If you can't afford to brand new gear, don't worry! Develop a relationship with a rental shop and rent what you need.
Stay in Tune With Trends
Like being updated with technology, it is aware of current photography trends is equally important.
Every year, every season even brings new aesthetic trends in the photography world. With the social media climate, these trends are even more critical than ever. It is your responsibility to research and be informed about what kind of visual images are prevalent.
Find Your Distinct Voice
To stand out from your competitors, you need to offer something different. This can be in the form of your style, unique concepts, and methodology.
Allow your artistic voice to shine through your work. If you do this, you will attract jobs that complement your work style. You will get projects that you enjoy and excel in, resulting in a mutually beneficial outcome.
Creativity Is Important
When working with your distinct style, remember to be creative. No client wants a copy of some other image. So, try something different and create something fresh. Think of how you can depict the product in a completely new way.
It is essential to be aware of your client's needs and vision. A client usually has a specific purpose in mind when requiring photography for commercial use. Keep these in mind, and experiment in moderation so that your work still fits your client's needs.
No Rookie Mistakes
Commercial photographers can not by amateurs. When a client hires a commercial photographer, they have certain expectations about quality. There is no mercy for hobbyist behaviour in commercial photography. Rookie mistakes will not be forgiven at a certain level. So, make sure you work out all of those kinks.
Education is critical. Keep developing your skills. Take seminars, classes, read books, experiment on your own time, and you'll soon make sense of those photography basics.
How to Get Paying Clients
Once you are ready to start paid projects, how can you get clients? Follow these three tips to get your next project!
A commercial photography shoot set up with a DSLR camera on a tripod in the foreground, blurred background of people around a table
Have a Solid Portfolio
Portfolios are of the utmost importance in this industry. Ensuring you have a solid body of work should be one of your top concerns if you want to be a photographer.
This is especially true in commercial photography. The industry is so heavily saturated with photographers trying to break in. Having a compelling portfolio will set you apart from other commercial photographers.
But how do you create a portfolio? Include a variety of images in your portfolio that showcase different styles, subjects, and apertures. Don't be afraid to try some creative portraits. Have some shots from both a studio and natural light. Also, only include your absolute best work. Don't add too many similar images or too many photographs of the same subject and arrangement. Your portfolio should be concise and diverse.
Without a strong portfolio, you will find it hard to win high-end commercial work. Find something you love and run with it. Regardless of your interest in photography, there will be a client out there willing to pay good money for your skillset. 
Keep Business Cards and Contact Information on Hand
Commercial photography is built on relationships and information. You should carry photography business cards and up-to-date contact information wherever you go. Pass this around to anyone who seems relevant because you never know who you might meet on set.
Recommendations Speak Loudly
Photography is a relationship-oriented profession. Recommendations make a considerable impact. Be professional, meet expectations, and prove that you are worth recommending. When choosing between two commercial photographers, a client will always go for the one with a favourable recommendation.
Working With the Client
So you found a client. But what next? As a professional commercial photographer, there are some things to keep in mind while talking with potential clients.
Be Extremely Clear on Your Client's Needs
Transparent communication is vital in setting up honest expectations. You don't want to set high expectations and then be unable to meet them.
So, here are some questions you should ask your clients:
Does your client need a set number of photos?

Do they have a hard limit on their budget that may affect how much you can do for them?

Are they working with a tight deadline?

What sort of specific shots do they already have in mind and must get?

Do their requests need any unique props, locations, wardrobe, consultants, etc.?
Double Check Your Quote to Include All Possible Costs
It's common for the client of a commercial photography shoot to ask for certain extra things. These can be arrangements, items, or assistance, all of which add to the final cost. Sometimes you have to work with other freelancers such as makeup artists or food stylists.
Be sure to think through your quote. Make it clear to your client that if extra costs arise, the final rate may change. This is where open communication becomes vital to avoid unmet expectations.
When creating your initial quote, you may want to include a base rate that assumes certain items. Then show them line items for possible additional costs. These will depend on their needs or requests.
Discuss Intended Photo Use and Usage Rights
The use that commercial photos will get is very different from, say, family portraits. These photos are not going on someone's wall or being sent to Grandma in a card. They will be for commercial use to generate more income for a company.
This means that your rates will need to be quite different. Be sure to have a discussion with your client about what type of use their photos will get. The other commercial use of your photos should affect the rate and also the shooting process. For example, a client might use a headshot for social media profiles and a postcard flyer. But, they might use an environmental portrait to promote a new luxury resort.
This can be in a national print magazine, online ads, and the resort's website. In this case, the headshot client may need lower resolution files. And they will create less profit from the photos. But the alternative will require high-resolution images that they'll use across the country. This will help them to generate a significant amount of income.
Once you understand your client's needs, get specific. This includes what rights the contract grants them. Adjust your rates depending on these needs.
Career Requirements
Required Education
A bachelor's or associate's degree in photography may be helpful to start a career as a commercial photographer but is not necessary for most fields. Degree programs teach students the technical elements of photography, such as sharpness, lighting and composition, but this knowledge also can be gained by apprenticing with an established commercial photographer. Classes in photography degree programs include drawing, art history and intermediate and advanced photography.
Skills Required
Besides technical knowledge of photography, essential skills for a commercial photographer are a creative eye and the ability to translate an artistic vision into a memorable image. Commercial photographers must have excellent communication skills and must be business-savvy if they freelance. Mastery of digital and analog photography equipment and photography-related computer programs and developing a unique style is also necessary.
Technical Knowledge
This seems like a given, but in commercial photography, knowing your way around hyperfocal and the inverse square law is vital. When a client draws a scamp, you need to know how to produce that image instantly. 
Commercial Photography Examples
Photography can be used for commercial purposes to help promote or sell products, events, or experiences. Here are some examples of commercial photography:
Entertainment Promotion. 
Part of a television show or film budget's marketing strategy is billboards. Every TV show and movie allot a budget for advertising. Part of that advertising includes promotional billboards placed all over a city to convince people to tune in to a new show or go to the theatre to see a new movie.
Travel Brochures. 
Travel pamphlets can make a locale look like the ideal vacation spot, and when you're considering taking a trip, these promotional photos can help sell you on a location.
Product Packaging.
Product packaging photography involves taking pictures of a product in the best light from all angles to make it look the most appealing and then using that image on the packaging to entice potential customers.
Book Covers. 
Another type of commercial photography appears on book covers. Publishers request specific types of book cover photographs to help sell their books. In some cases, publishers will even purchase pre-existing commercial pictures for book covers.
Conclusion
Commercial photography can seem out of reach. That's only if you think of it as significant, complicated shoots for international corporations. Looking for the Best Photographers in Melbourne? We have compiled an exclusive list of some of Melbourne's best photographers to capture your special day.
When taking a closer look, there are lots of needs, big and small, that fall under the umbrella of commercial photography. One way to get started is, to begin with, small jobs. As you grow more comfortable with the process, you can then build on them and accept larger requests.