It's your wedding day! And what better excuse to get dressed up and look dapper than the day you're getting married?
The perfect suit and formalwear are going to help you nail that look. You don't want to look like you're just wearing a suit to work. You want to stand out for what is going to be one of the most important days of your life.
The Price to Pay for your Wedding Outfit
Purchasing or hiring formal wear from a professional is going to help you achieve that look for yourself and your groom squad. But how much should your precise wear cost?
We've taken a look at what couples in the past have done with their formal wear to give you the best idea of how much you should spend, whether to hire or buy and what options you have for your day.
Being asked to be in someone's wedding party is such an honour. It can cement a relationship, or sometimes break one apart.
We're here for the first scenario! We hear so many stories about bridesmaids or groomsmen falling out with a couple before the big day, and we don't want that to happen to you.
Saying "I do" at Cosmopolitan events is an elegant and luxurious affair.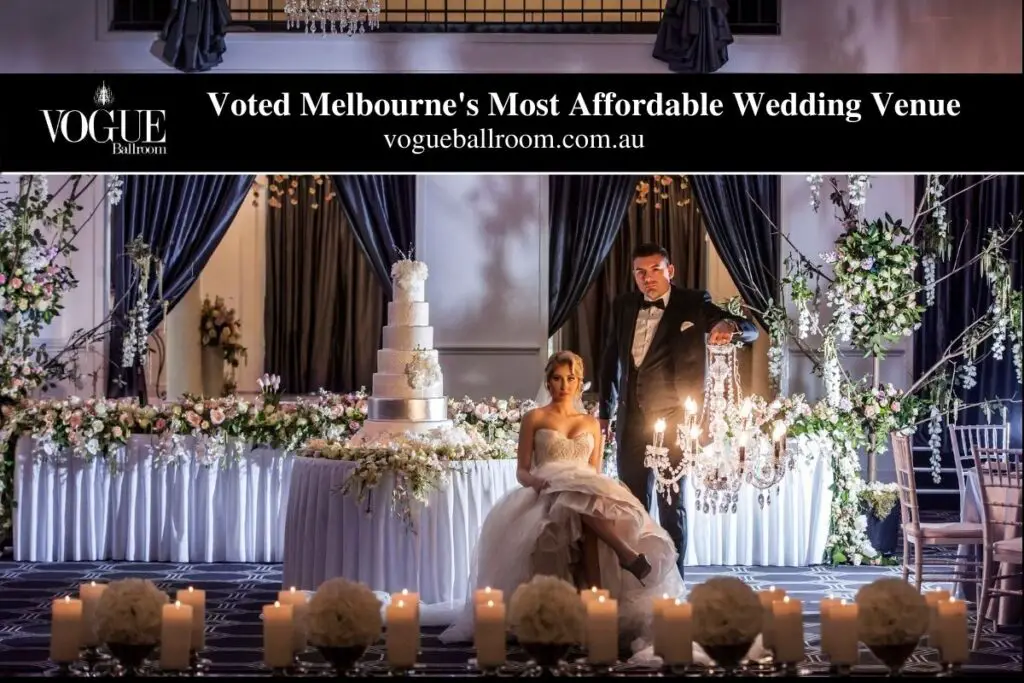 Formal Wear for the Groom and Groomsmen
Dear grooms of the world: Your wedding day is your moment to shine too! That one day that you and your crew can dress up fancy, be like James Bond or superheroes, wear fun socks and matching ties, or do whatever you want! That said, we would like to inspire by sharing with you grooms and groomsmen looks for their big day.
So grab a stubby and your note pad! Hopefully, you can get some fresh inspiration and ideas from different wedding styles and colour palettes.
Located in Melbourne and searching for a formal wear store to dress your handsome groom and his groomsmen? It's your groom's day too – why not make him feel a million bucks as well!
While it's true that the bride gets a great deal more attention paid to her outfit – and rightly so – the groom must do his best to look his best, too. But what he wears depends on several factors: the time of day, the size of the wedding, and the budget for the big day.
But, like so many traditions with weddings today, the couple can pretty much do their own thing. Wear what you want to wear! For grooms across Australia, here's our guide to wedding formalwear to get you started.
How much should I spend on formal wear?
How much you spend on your wedding suits is going to depend on the style of uniform you get, whether you're hiring or buying, and how many outfits you're paying for.
This last point is particularly useful to keep an eye on. The average couple has eight people in their wedding party, including themselves. The traditional even split between bridesmaids and groomsmen means that's four suits to consider in your cost—one for yourself and one for each of your three groomsmen.
Being honest and being able to communicate with your friends and family is crucial to be ready to celebrate together fully. Part of that comes down to wedding costs. Being honest about what you expect your wedding party to contribute to and being realistic about what you do and don't want are all key areas to explore.
So who does pay for what?
We've broken down the different categories and what is realistic to expect of your wedding tribe, groom squad and bridal party costs.
Ayhan and his bride planned their wedding around a modern rustic theme with blush pink and ivory being their primary colours. The couple describes their marriage as budget-friendly without skimping on the finer details. They managed to incorporate some extraordinary and thoughtful things into their wedding day that made it that much better for their guests.
Formal Wear Shops
Ferrari Formalwear & Bridal
Made using an array of pure wool and luxurious wool fabrics with a soft and lustrous feel, Ferrari Formalwear offers a range of suits for hire and purchase. Ranging from the traditional black dinner suit and tuxedo though to the latest trends in charcoal, grey, beige, and navy suits, there's something for the groom, his groomsmen, the father of the bride, and even the page boy! Check out Ferrari Formalwear & Bridal today! Visit the best lingerie shop in Melbourne!
Roger David
Believing they have raised the benchmark in the traditional suit hire market, Roger David promises to dress your groom impeccably for your big day! Allowing you to book up to a year in advance for a tiny $20 deposit, you can rest assured your groom will look a million bucks dressed in Roger David. Check out their storefront today!
Peppers Formal Wear
Providing quality suits and a high level of service since 1988, Peppers Formal Wear has everything to fulfil your formalwear needs – available for both hire and purchase. Offering exclusively tailored woollen suits made in Australia, their range features a variety of colours, cuts, and fabrics. Peppers Formal Wear is the one-stop-shop for your groom and his groomsmen – check out their storefront today!
BRIGGS
"Hey, it's his big day too!" BRIGGS promises to dress your groom in something extraordinary for your wedding day. Offering the most beautiful suits in all the latest fabrics and colours – this is just the start! And with styling advice, a range of accessories, and endless options for shirts, ties, cufflinks and shoes, BRIGGS has all your formalwear needs covered!
Just For Him
Award-winning Just For Him promises to put together a look to suit your overall wedding style and your budget! With wedding packages available to ensure you get the best value for money, Just For Him stocks a range of suits, tuxedos, shirts, accessories, gifts – everything you need for your wedding day! Check out Just For Him today!
Ed Harry
Striving to deliver unique and honest service along with the most excellent quality merchandise, Ed Harry promises to get your groom looking immaculate for your wedding day! Offering a variety of high-quality formal wear and exclusive labels of both casual and formal clothing, you're sure to find something unique with Ed Harry!
InStitchu
InStitchu asks: why go through the hassle of renting when you can purchase a custom-tailored suit for a similar price? Believing custom-tailored suits don't have to have a considerable price tag, InStitchu suits offer affordable formal wear with a variety of fabric options, including 100% wool, 100% cotton, linen and cotton blend, wool and silk blend, and wool and cashmere blend. Click here to check out InStitchu and their collection!
Look out for reviews where couples have received the final product too close to the wedding date or miss little details such as the cufflinks. Also, watch out for those who try and change the colour once the groom or couple have already picked something. There's a difference between offering advice and not letting you go your own way, so keep a note of this in all your communications.
23% of couples trust online reviews more than a personal recommendation, and 53% believe them equally. So make sure you look at these online reviews from grooms who have done it before!
Man About Town
Operating for over 30 years, Man About Town specialises in quality menswear, men's wedding suit hire, and formal suit hire. With impeccable service and an extensive range of high-quality suits at an affordable price point, you're sure to find something unique with Man About Town.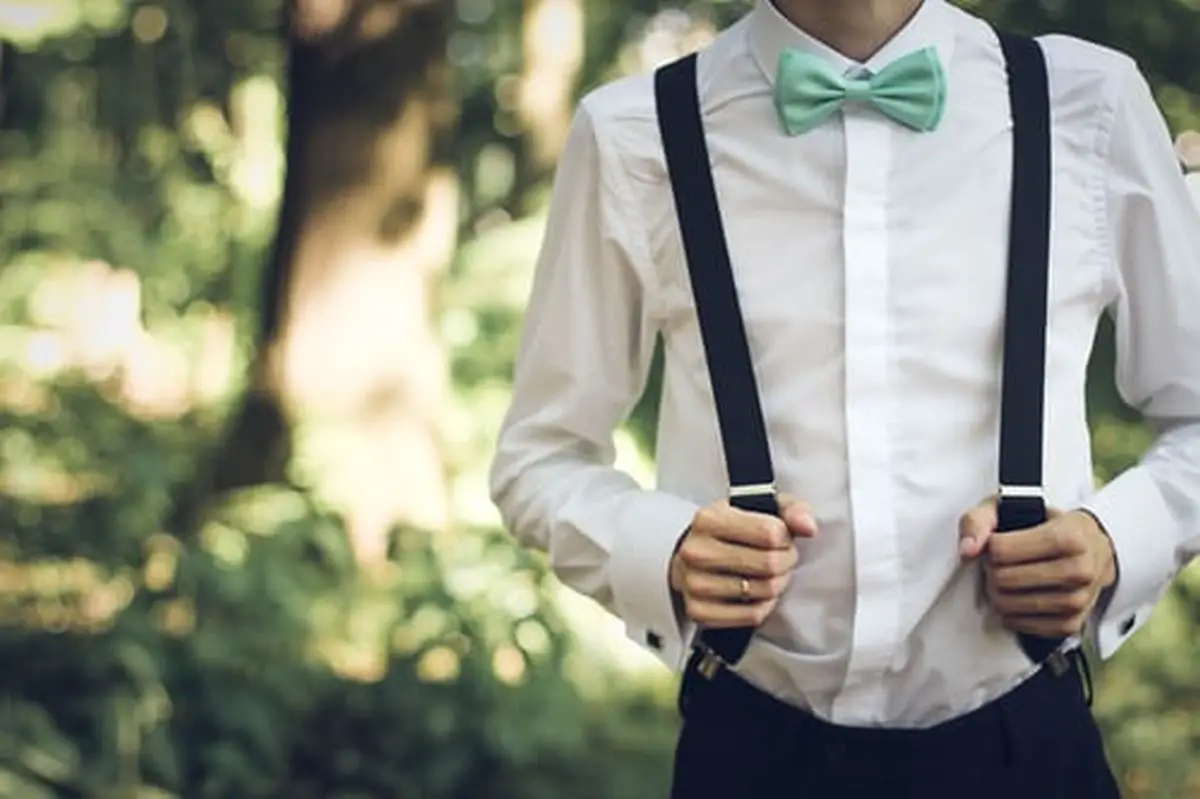 Bentex Suits
Specialising in custom-tailored suits with the perfect fit, Bentex Suits promises to create a look your groom will love! Asking for only 45 minutes of your time, your formalwear needs will be fulfilled with the help of Bentex Suits! Take a look at their storefront today!
The wedding party can cover planning, decorations, deposits, games, transport and other details. Meals and drinks will then be included by the guests who are attending. If you do need to recuperate costs for some of the different aspects, you can add $10-$15 per head for each guest. We have compiled a list of the Top Wedding Dress Shops in Melbourne to help you select your perfect gown.
Guests shouldn't be expected to spend more than $100-$150 on a hens night or bucks party. Having opt-in events where they can pay a lower price or higher price (e.g. $80 or $120) can be an excellent way to give people more of choice. If you have a more expensive activity, make sure you chat with all guests about the price well in advance.
Planning their rustic wedding was a dream for James and Tanya, thanks to the groom's love of organisation. Their wedding style was colourful, rustic and laid back. He wanted an easy-going and fun wedding which they achieved.
Formal Wear 2 Suit U
Providing wedding suits and impeccable service without the hefty price tag, Formal Wear 2 Suit U offers to help create your desired bridal party look for your wedding. With the option to hire or buy, this formal wear store provides the flexibility to fit your bridal party in the comfort of your own home! Click here to check out Formal Wear 2 Suit U and their extensive range!
For Nick and Baylee's romantic vineyard cocktail wedding, the priority was to mingle with their guests and make sure everyone had a great time.
Ryan and Amy can be a little bit quirky, and she loves vintage styles, so a vintage Hollywood style with lots of personal touches was their way to go. They didn't do anything that wasn't 'them' or fun, it was their day entirely, and they were grinning and laughing the whole time! They love the fact that their fur baby walked Amy down the aisle and made that moment extra special.
Bonanno's Menswear provided the amazing red-velvet jacket suit for the groom.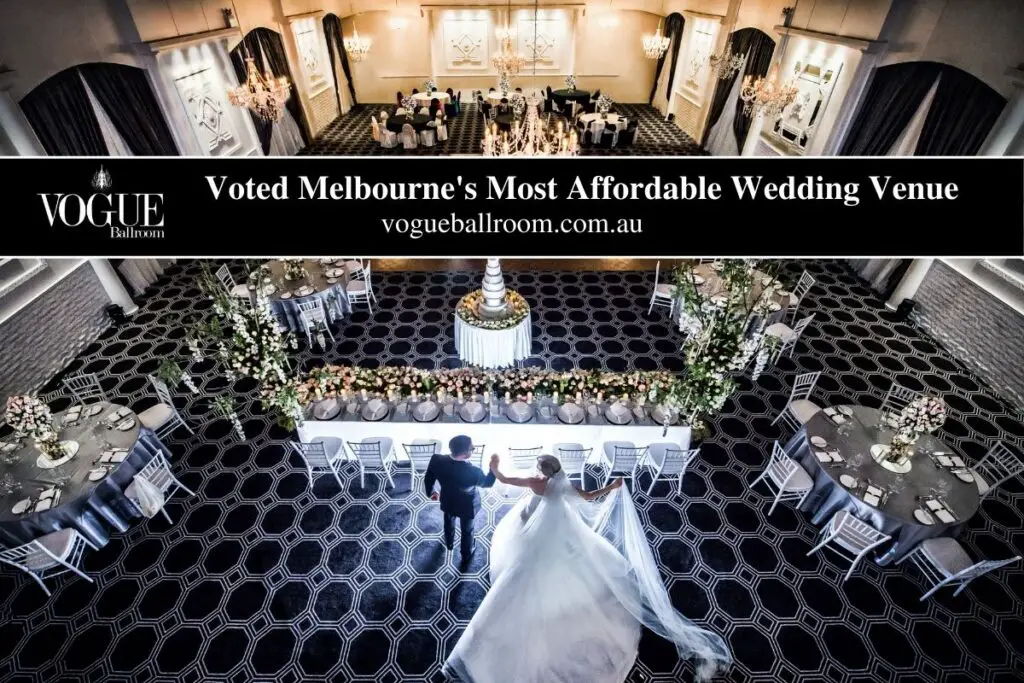 The Groom's suit
This needs little description as most people understand what a lawsuit is – and most people in business wear them every day. Of course, there are variations on suits: from the number of buttons, whether it features cuffs or not, the widths of lapels, and whether it is to be single or double-breasted. However, there is nothing like a well-made suit and, if tailoring one is not an option, there are plenty of fantastic, quality off-the-rack costumes that are affordable and will suit any groom. Oh, and to add a touch of formal to your suit, you can add a waistcoat.
Of course, the makeup of the wedding party is changing so this might be slightly different for you. But in general, the average amount spent on formal wear for 2019 is $1,449 around Australia.
Those in New South Wales, Victoria and South Australia are likely going to spend more than this average. The warmer states of Queensland and Western Australia will spend less than this average, probably due to the style of suits being more suited to this warmer weather.
Managing wedding costs together
There are typically three different options when it comes to paying for items for your wedding party.
One is for the couple to cover all of the costs.
Another is for the wedding party to cover all the costs.
And the third is for you to come to an agreement and split the costs.
The third option is generally the most popular with couples as it means you can come to an agreement on what you do and don't want to contribute to. You can also work together on keeping the costs affordable for everyone.
If you're in a wedding party, you can expect to spend between and on that wedding depending on your relationship with the couple. It's essential to have an honest conversation and set a budget that works for everyone in advance, particularly if you're a couple who would like their bridal.
Mali and his bride did everything together and decided on everything for the wedding together. This meant keeping secrets, like the vows and the bride's dress, was very difficult. The Melbourne couple and their team of vendors pulled together to create a rustic wedding held on an uncharacteristically hot first day of March 2019.
The dinner suit
In the UK you might wear a dinner suit. In the US, the same outfit is known as a tuxedo. The terms may be different, but the outfit is the same. In Australia, you can call it what you like. If the groom wears a tuxedo and the best man wears a dinner suit, they're both wearing the same thing. However, a tuxedo, as explained below, usually features satin, and dinner suits are black. Always black.
Hiring, buying or having something custom-made
Once you've worked out your formal wear budget, it's time to take a look at what is most suitable for you. You can hire your suit, purchase something off the rack, or even have something custom-made.
81% of couples in the past have chosen an official formal wear provider to make sure they nail their wedding day look.
27% of grooms will have their wedding suit custom made. We're also seeing more grooms making a personalised statement with these features, from socks to suit jackets. Don't be afraid to stand out. After all, it's your wedding day as well!
Bridesmaids dresses and groomsmen suits
Dresses and formalwear are the first challenges you'll come across when it comes to who pays.
It's essential to recognise that everyone is at different stages of their lives and budgets. Your wedding party will be made up of your closest friends or family, so we know that you want to be considerate of them.
Anyone in the wedding party should also be considerate of the couple who are getting married. They are planning the vision for their perfect day after all.
Andy and Becca spent 18 months meticulously planning their beach wedding, with the bride putting together her DIY skills to work. They had a good idea of the colour scheme, so decided to hand-make personalised coasters as favours, all the signage and dip-dyed ribbons that hung in the trees and tied around the bridal bouquets.
The tuxedo
Often referred to as a tux, tuxedos are suits featuring satin. Many men get married wearing a suit, but some like to add a little glamour and so choose a tuxedo. The satin usually appears on the outside of the lapels, on the buttons, and the trim of the pockets. There is also often a line of cloth down the outside of the trouser leg. Variations of the tux today see less satin being involved.
Tuxedos are often seen at formal weddings and, although some tux wearers sport a long tie today, the tradition is that a black bow tie goes with a tux. It's also possible and recommended that a cummerbund is worn with a tux and a waistcoat with a suit. But again, the rules are made to be broken.
Most couples are choosing to purchase their suits off the rack from an official formal wear provider. 50% of grooms will buy off-the-rack suits for themselves and their groomsmen.
23% of grooms will then opt to hire their suits and formal wear. This can be a good option if you already have a lot of outfits, don't want to buy something for one-use, or are on a budget. Looking for the Top Wedding Stylists in Melbourne? Look no further, Cosmopolitan events have you covered.
A dress, suit or suit hire priced under $200 each is considered reasonable for the wedding party to pay. An item between $200 and $500 should generally begin a conversation over splitting the bill. If the couple has chosen formalwear that costs more than $500 each they should offer to pay for it.
Other factors to consider include what style of dress or suit you are purchasing and whether the person in your wedding party can wear it again. You may have chosen something that you love that will never see the light of day after your big day!
Robert and his spouse endeavoured to incorporate both family's traditions but also do what they wanted with the special day. It was a modern take on a traditional wedding, complemented by a long list of Melbourne suppliers who pulled together to achieve something truly unforgettable.
Robert and his groomsmen donned crisp tuxedos from Formal Red.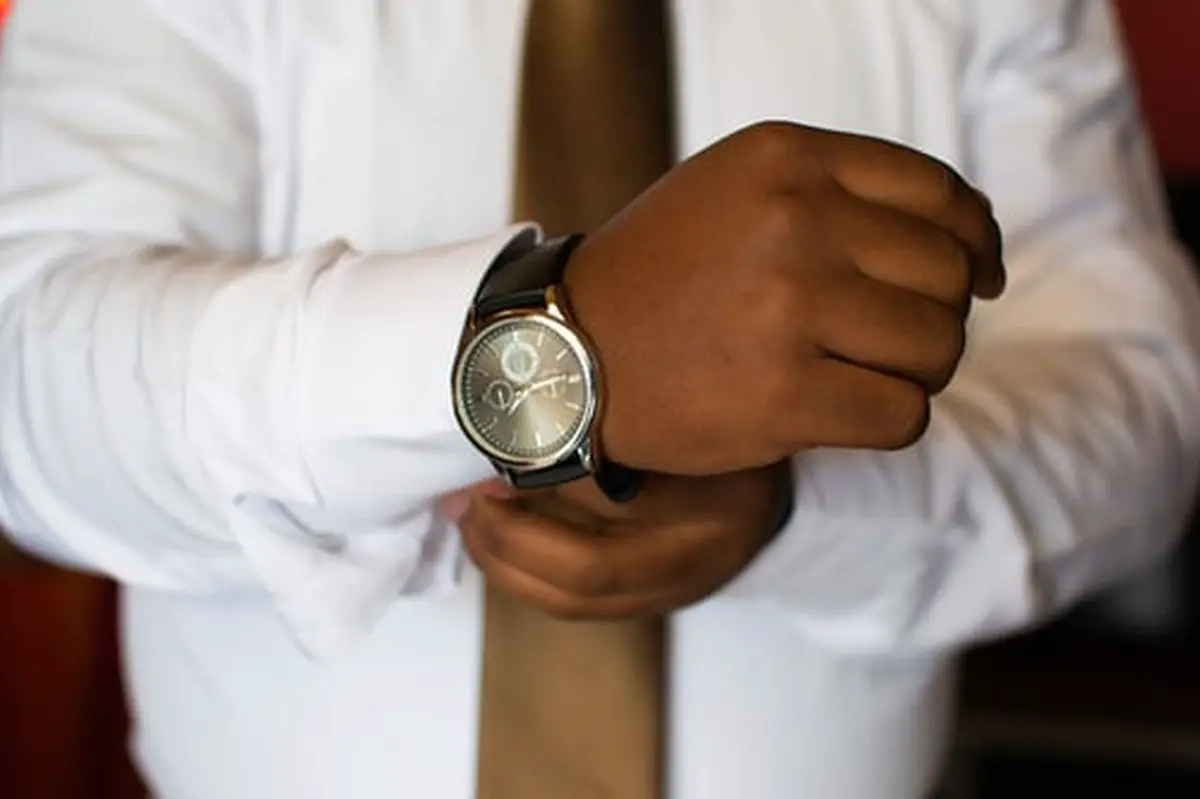 A white dinner jacket
As the name states, this suit is white, excludes satin, has a single button, and what is known as a self-shawl lapel. It's a tux without silk and is worn with black pants, a bow tie and, in days gone by, a cummerbund. It comes under the dress code of 'Tropical black tie.'
What style of formal wear is right for you
Now it's time to look at what style is going to suit you best for your big day. There are plenty of methods for you to choose from for your big day.
Firstly, there's the classic suit. A black, navy or grey suit paired with a white shirt, tie or bow tie and black or tan shoes will look fantastic on your wedding day. This is probably going to be the most comfortable option for you if you're not used to wearing suits all the time as you can easily take your lawsuit jacket off. A variation of this would be a designer or standout jacket or pants. A bold colour or pattern will be sure to make a statement.
Next, there's the three-piece suit. One up from your classic costume, this includes a vest and makes you look that bit more formal. This is a good option for traditional or modern weddings.
Wedding shoes and accessories
Many couples will opt for a specific style of shoe for their wedding day to match the rest of the wedding party and theme.
The wedding party can generally cover footwear up to $150. If it costs between $150 and $300, you should have a conversation about splitting the bill. If the shoes cost more than $300, the couple should offer to pay.
We see more of a trend towards casual footwear when it comes to wedding shoes, which does make it easier for the wedding party and cost split. Some couples are specifying a colour of shoes and letting their wedding party select something suitable that matches the theme. That way they can choose something they like and will wear again, therefore covering the costs.
For Andrew and Kate, an alternative style was their way to go. The couple opted for a Beauty and Beast theme with a modern twist. All the planning was DIY with little tips and tricks from their respective vendors. The style of the ceremony incorporated the beautiful gardens of their venue.
Their wedding was filled with live acoustic music, a piano piece from their son, male bridesmaids, a whisky box ceremony, a bull mastiff page boy, lawn games, cocktails and a vow from the guests to have the best time ever. They kept it personal, light-hearted and completely honest.
A morning coat
Sometimes known as a cutaway coat, this is chosen for weddings during the day. While most such coats are black, the trousers are usually grey. A tuxedo or dinner suit does not look its best during the day, whereas a morning coat with double-breasted waistcoat, grey pants, and even a top hat can look striking for a daytime wedding. And if a member of the Royal family is invited, a morning coat would be almost de rigour.
If you're having a black-tie, elegant or luxury event, then opt for a tuxedo. This might be one of the only opportunities you get to wear a tux and channel your inner James Bond!
If you have more of a bohemian or beach theme for your wedding, you might want to go the opposite way. Smart chinos, a good shirt and a bow tie or tie will be an excellent way to make your day formal without going too formal for the theme. Suspenders can add a bit more texture to this look.
Use any of these looks to make your statement. Burgundy suits and suit jackets, floral bow ties, personalised cuff links and even flower crowns have all been used by grooms who have wanted to make a statement in the past.
Consider how the costs are adding up when it comes to the outfits for your day. If someone is spending $500 on a dress, then another $300 on shoes can become a bit steep. If those shoes are only $100, it's suddenly more affordable.
The same goes for accessories. Consider what you'd like your wedding party to wear and whether they're affordable. The wedding party could cover anything under $50.
For Brendan and Amanda, who got engaged following a romantic living room proposal featuring candlelight and their favourite jazz music, every moment of the 18-month planning period led to a particularly beautiful modern elegant wedding, inspired by their shared love for music. Check out our list of Wedding Dress Shops in Melbourne to help you select your ultimate gown.
Special outfits
If the groom is a serving officer in the armed forces, it may be appropriate to wear his uniform. If there is a robust Scottish link on the groom's side, then the proper kilt and other formal accessories can look striking. Just don't ask the groom what's under his kilt.
What to look for in a good formal wear supplier
Now that you know what you're looking for, how much you want to spend, and whether you're hiring or buying it's time to look at actual suppliers. So how do you know if a formal wear provider is any good or not?
Couples praise formal wear suppliers who can coordinate suit colours with samples of wedding or bridesmaid dresses. They also like it when they're flexible for fittings in different schedules and can choose suits based on personal tastes and current trends.
Frequently Asked Questions
In western countries, a "formal" or white tie dress code typically means tailcoats for men and evening dresses for women. A most formal dress for women are full-length ball or evening gowns with evening gloves. Some white tie functions also request that the women wear long gloves past the elbow.
Depending on the special occasion I either wear a suit or everyday clothing depending on how formal it is. A formal outfit such as a dress or a skirt. ... This dress can be worn by both genders and has many various different type of colors.
Women should wear a formal floor-length evening gown, no exceptions. Pair your dress with jewelry, heels, and an elegant clutch. Men are required to wear a tuxedo with tails, a formal white shirt, white vest and bow tie, white or gray gloves, and formal footwear, such as derby shoes or oxfords.