When it comes to wedding dresses, not all are created equal. Which is why we love trunk shows and all the wedding dress goodness they offer. Newly engaged and not up on bridal lingo? A trunk show is an opportunity for local bridal salons to introduce brides-to-be to designer gowns they otherwise might not carry in-store. Usually only a few days long and by appointment only, trunk shows offer brides a chance to order straight-off-the-runway styles that the bridal salon will then make sure are properly tailored and promptly delivered for the big day.
One of the most common inquiries we get from brides when making consultations is regarding trunk shows and what exactly they entail. If you've shopped before with loved ones, you may have an idea of what to expect, but for the rest of you who are new to the bridal world, we give you all the details!
A trunk show is a special event in which a bridal salon features a particular designer's collection. The bride has a unique opportunity to view and try on wedding dresses straight off the runway before they are available in stores as well as styles from previous seasons. A trunk show is a special event not to be missed and offers brides a very exclusive and fun experience along with many benefits!
A wedding dress trunk show is a special event at which a wedding dress designer, or one of their reps or stylists, visits a bridal boutique on a set day with their entire line of new wedding dresses. To-be-weds then schedule appointments at the salon during the event to peruse the collection, try on dresses and meet with the designer.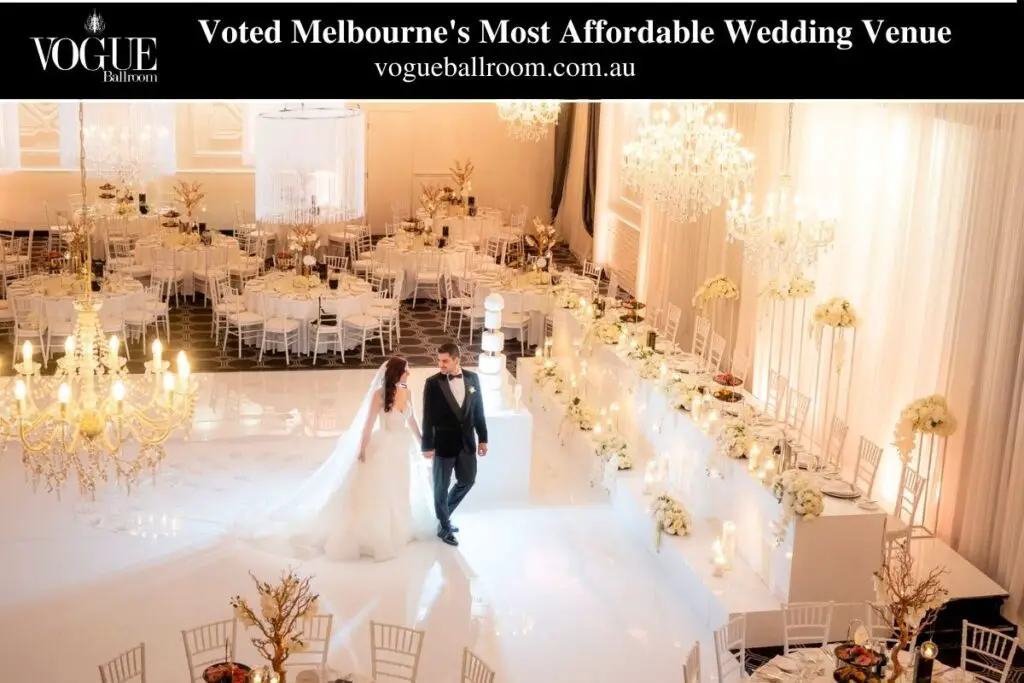 When and where are they held?
Call local bridal boutiques and department store bridal salons to see when and if there are trunk shows scheduled, and with which designers. Most salons will also share trunk show information on their websites if they have one. Trunk shows are planned well in advance, so stores should be able to give you a list of dates and designers. The shows last anywhere from one to a few days, and appointments fill up quickly—so book an appointment early.
How is a trunk show different from shopping at a bridal salon?
Most bridal salons only carry a limited selection of wedding gowns from a select group of designers. Trunk shows give you a chance to try on a wide range of dresses from a specific designer that may not all normally be in that particular store. If you've been eyeing a certain designer, this is the best way to see their work in person, try on different styles and seal the deal on your favourite. Even if you walk out empty-handed, you'll get a better sense of whether or not that's the designer for you—sometimes things look different on Instagram or in a magazine than they do on your body, which is always good to know.
What are some of the perks of a trunk show?
You, the shopper, will benefit because you'll get to talk to the actual designer about the gowns and any changes you may want to make to one you're eyeing. Designers benefit from holding shows because they get to watch brides try on their gowns and listen to their comments. It's a great opportunity for them to learn directly from the consumer. The bridal salon benefits because it gets to show—and possibly sell—dresses that aren't part of its regular stock. And sometimes, discounts are offered if a dress is bought during the duration of the trunk show.
Why Attend a Trunk Show?
If you find yourself liking multiple styles from the same designer, a trunk show is a wonderful opportunity to narrow down your search with many benefits that come along with it. Most likely some of the dresses you've been eying on the Internet or in magazines will be from the designer's new collection, so a trunk show would be your chance to see them first and try them on! Some designers will also send dresses that are only available during a trunk show and not in stores, allowing you to choose and try on gowns that are a bit more exclusive and not available to everyone. Oftentimes designers and representatives from the company are at a bridal trunk show to offer their expert knowledge and answer any questions you may have about a style or custom changes. Some designers will even offer a pattern change for free or half off at the time of the trunk show. If the designer is in attendance at their trunk show, it is a wonderful experience to meet with them, snap a photo or even receive a custom sketch (depending on the designer.)
Why Should I Shop a Bridal Trunk Show?
Now that you no longer have to wonder "What's a trunk show?" you may be wondering what the hullabaloo is all about. The following are a few of the many great reasons why a bridal gown trunk show is one of the best times to shop the gorgeous, affordable bridal gowns at Wedding Shoppe Inc.:
Shop designer wedding dresses that no one else will have!
Bridal trunk shows generally showcase dresses from the upcoming season, so you get to shop gorgeous new bridal gown styles that no one else will have.
In other words, bridal trunk shows are like a pre-release of the gown styles that aren't yet available anywhere else.
Shop exclusive bridal gowns
A good number of the designer wedding dresses available at our bridal trunk shows are only available at the trunk show - meaning your chances of being the only bride wearing your gown are that much better!
Deals, deals, deals!
Staying within your wedding budget is always essential when you're planning a wedding – and when you shop the bridal trunk shows at Wedding Shoppe Inc., you almost always get a special discount on our already affordable bridal gowns. (Keep in mind: most designers do not discount wedding gowns at any other time and how much discount trunk shows offer is usually determined solely by the manufacturer.)
When you shop bridal trunk shows, you often get a chance to meet the designer!
The designers often come with the trunk show to show off the beautiful designs, so you get an opportunity to "pick their brain".
This is your chance to get advice on things like how to style & accessorize your gown, "straight from the horse's mouth".
To get the most from a Trunk Show, here are the essentials to keep in mind:
Again, keep your diary up to date. Designers promote their trunk shows as do the boutiques themselves. Look out for details so that you can secure your appointment.
When you book your appointment, don't forget to check the details. How long does your appointment last? How many friends can you bring with you? Trunk Shows are less rushed than Sample Sales but do ask in case appointments have had to be shortened to meet the demand from brides.
Lots of boutiques offer a discount on dresses ordered at a Trunk Show so again, be decisive if you want to benefit from this. Of course, there's no pressure to buy if you don't want to and certainly no need to make quick decisions here, unlike at Sample Sales.
Your dress will still be ordered as normal from the designer, so Trunk Show orders are subject to the same lead times as when you buy from the boutique during their 'normal' times. If you're looking for a gown quickly, a Sample Sale is a better option (or ask about express ordering at your boutique but be aware this might be subject to an additional cost).
If you want to order, you'll usually be subject to the boutique's standard payment terms so expect to have to pay a deposit, particularly if you're going to benefit from any Trunk Show incentives.
Some Trunk Shows include visits from the designer or their team and these can be fabulous experiences!
Begin by browsing designer websites to get a sense of which styles appeal to you and fall within your budget.
Though trunk shows take place throughout the year, you'll have the widest selection of designers from January–March when these events are more numerous.
Trunk shows are by appointment only and fill up fast. So don't wait to reserve your slot (and if you can't keep the appointment, please be courteous and call to cancel.)
Bring one or two people with you whom you trust and who know you well. Resist the urge to have a larger entourage accompany you—too many opinions can get confusing.
Be prepared to make a purchase in case you find "the dress" in order to take advantage of possible show discounts. But don't feel pressured to make a decision if you aren't 100% convinced.
Dresses aren't the only fashion element in a trunk show. Wedding veils, headpieces, wedding jewellery, bridesmaid dresses and shoe designers have trunk shows, too!
You can find trunk shows on our Trunk Shows and Sample Sales calendar, as well as by looking at a designer's website or contacting your local salons directly.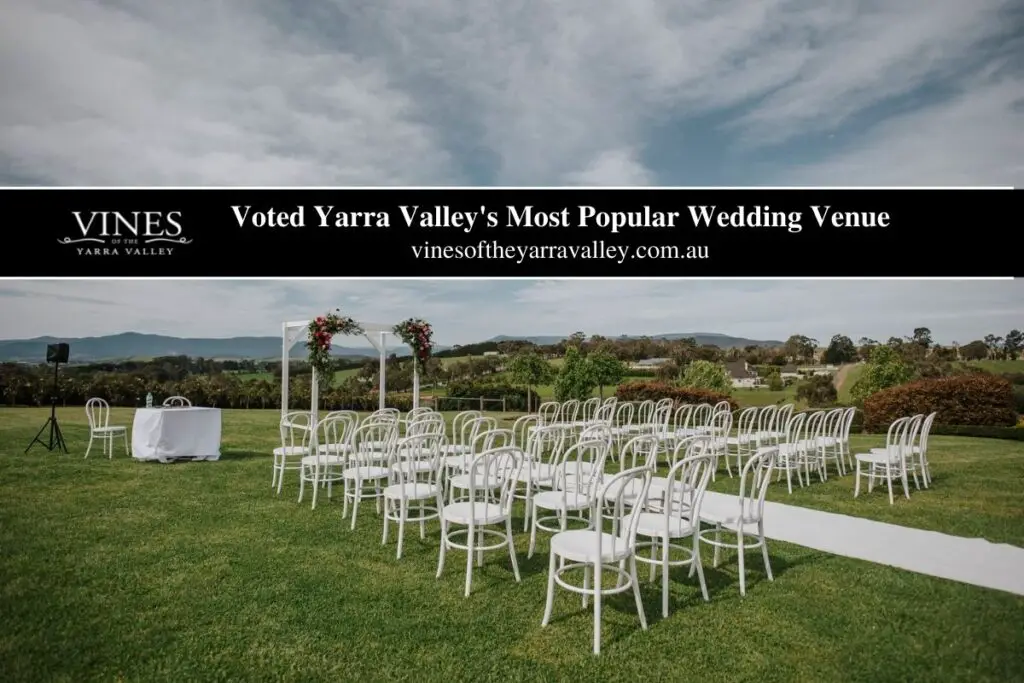 What's the difference between a trunk show and a sample sale?
A sample sale is when a bridal salon sells the dresses already at the store to brides at a deep discount. These dresses are called samples because they're the ones brides try on in-store before ordering a new version with their specific alterations and/or embellishments.
A trunk show isn't technically a sale at all since the dresses are not marked as discounted. But, most trunk shows do offer a discount for placing your order on the spot (sometimes up to 20 per cent), so don't be shy about asking. Even if the salon doesn't offer a discount, the designer may throw in a few extras (a veil, buttons down the back, additional length on the sleeves or train) without charging you more. These might seem like small savings at the time, but they could make a big difference if you're working with a tight budget (extras add up!).
What Else Do I Need to Know?
Trunk shows are not just for bridal. Many evening wears, bridesmaid and accessory designers host trunk shows as well!
If you decide to purchase a gown from the designer featured at the trunk show, you will benefit with special pricing incentives during that time only.
Bride's can look forward to receiving the best possible price during a trunk show so bring whoever is instrumental in making your final decision with you to your appointment.
If you're wondering if you can try on other designer wedding dresses while at a salon's trunk show the answer is YES! Salons are usually more than happy to accommodate you with trying on from their full selection of dresses should you prefer to do so.
Do I need to say 'yes'?
Some designers require the bride to be documented in the sample of her chosen gown so the boutique can place the order. This means that you will be asked to make a decision at the time of your appointment. Most dresses are only available during the trunk show period so it is advised to place an order at this time, as this is the only opportunity you will have to try it on.
Many of our' brides to be' book into bridal trunk shows (or avoid them) without actually knowing what a trunk show is, what to expect or how it's going to help them on their journey of finding their dream dress.
Throughout the year bridal boutiques showcase stunning gowns from their designers with TRUNK SHOWS. It's also an excellent way for boutiques to bring you the work of new designers or brands that are not available in the UK, which gives you the added dimension of finding something pretty unique and exclusive.
Most bridal boutiques stock a good selection of dresses from each of their brands, but it's impossible for them to stock all of their designs in any one season.
When the trunk show arrives ( literally all the current dresses which can be eight to twenty gowns depending on the designer) the focus can now be on the creations of this ONE DESIGNER. Often some entirely new additions to the collection will be showcased exclusively at these events.
So if you're a smitten by any particular designers you are following obsessively on Instagram and Pinterest – (you know you are)! This is the perfect opportunity to see the largest selection from YOUR FAVOURITES.
Often there's a chance to meet the designer in person or a stylist from the brand who with their unique vision, will take you through the beautiful possibilities of what will work best for both your figure and vision. It's often, but not always the case – that there are special offers for gowns ordered at a trunk show, so it's worth checking with the individual boutique.
A trunk show can be anything from two to six days in any one boutique depending on the designers' schedule.
It's really worth doing your online research beforehand as the dresses are often coming from far and wide across the globe and shipping dresses is an expensive business. Once the dresses go off to the next location, it's unlikely you will be able to see the dress again, unless it's one from the boutique's stock. So it's time to find the one, fall in love and go for it.
This is where the magic happens as once you have decided on your dress, the bridal journey can really begin. Your choice of the dress sets the tone for the wedding, and now you can start planning everything else in earnest.
How big and what shape your bridal bouquet will be? What colours or shades would enhance your dress for bridesmaids, mob and mog? To how you are going to dress your venue and tablescape. This is often done the wrong way around – all these details should be fine-tuned after you have chosen your dress.
So it's truly worth keeping an eye out for upcoming trunk shows by your favourite designers who will be posting events across social media, their websites and also by the luxe boutiques that stock them.
So do your research and take the opportunity to find your dress at one of these unique occasions where you really will be spoilt for choice, after all, it's all for you the bride to be!
Frequently Asked Questions
Trunk shows are special events hosted by bridal boutiques or department stores in which they invite a designer to come and show off her or his new line. There are many perks to buying at a trunk show as opposed to off the rack, and also some things you should know before you head to a trunk show.
A trunk show is an event in which vendors present merchandise directly to store personnel or customers at a retail location or another venue such as a hotel room. ... The term is derived from the common practice of merchandise being transported to these events in trunks.
Jewelry trunk shows are most commonly held by designers or manufacturers who want to test a new jewelry design on the market. This means, if you know where to go, you can get new or unique pieces of jewelry before anyone else.