If you're planning on getting married soon, one of the many decisions that are bound to cross your mind is what type of wedding video I want? In this blog post, we'll be exploring all the inclusions that come with a wedding video. Some couples choose to have their wedding filmed by an outside company, while others hire a professional photographer and videographer for the day. If you're considering hiring someone for your big day, here are some things they will need to create a beautiful film or series of photos for you. Wedding videos can range from $1,000-$10,000 depending on how long it needs to be and who's filming it; photographers usually cost more than videographers but may provide higher quality photos.
We all want to know what inclusions come with a wedding video. Wedding videos are an important part of the day, so we're going to take you through everything included in your package. From start to finish, this blog post will answer any questions you have about what comes with a wedding video!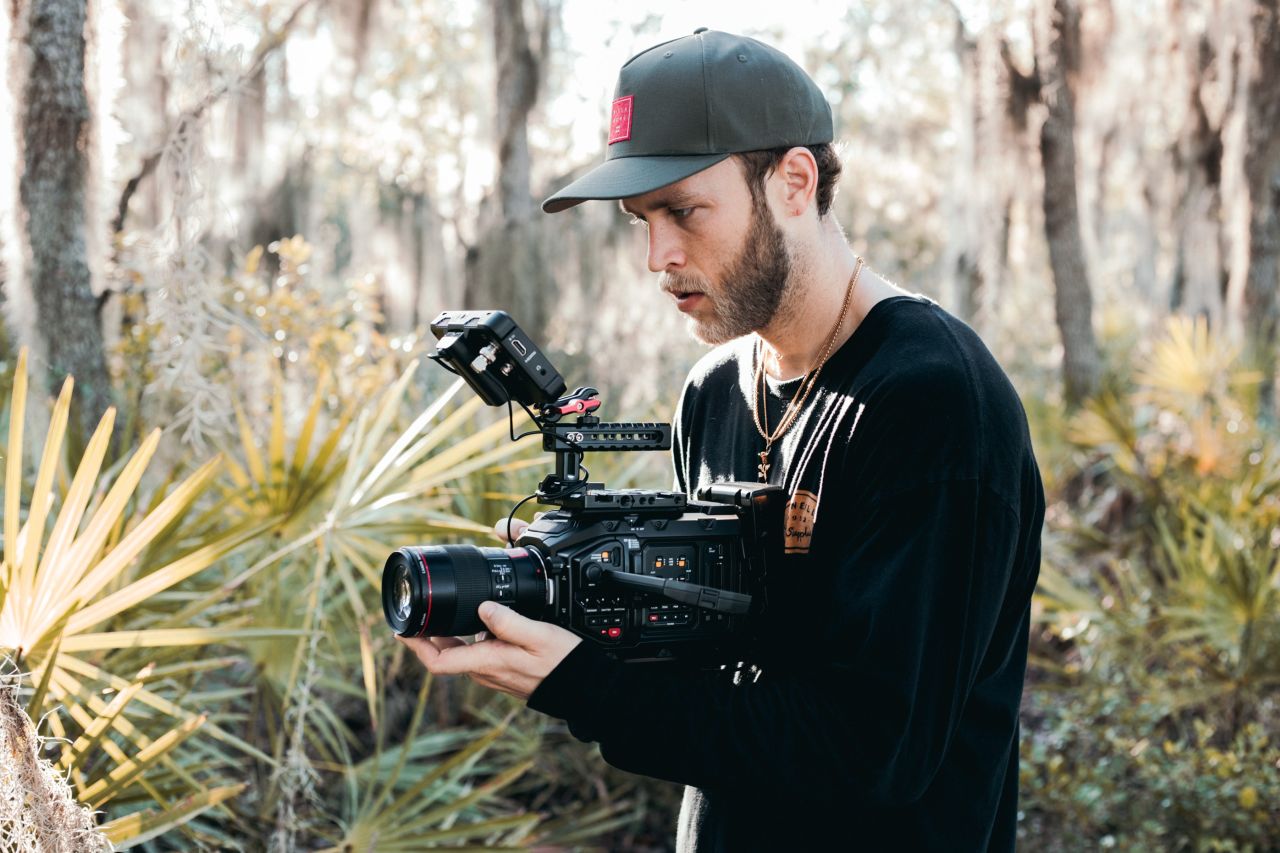 Must-Have Wedding Shots
There's only one first kiss at the end of the ceremony. If you miss it, there is no re-do. Good planning puts you in the right place to capture these must-have moments and feel like a guest instead of an intruder!
Traditional wedding video shots that should be part of every wedding video include:
Groom waiting at the altar.

Processional with bride's entrance.

Vow recital.

First kiss as a married couple.

Recessional.

First dance.

Cake cutting.

Bouquet toss.

Father-daughter dance.

Best man and maid of honour toasts.
Preparation Shots
You can take a few shots as the wedding party prepares, but some require more staging (or good timing).
Before the ceremony, look for these shots:
The bride and bridesmaids are getting ready.

Exterior shot of the church or venue.

Interior wide shot of the church or venue.

Altar.

Flowers.

Wedding program.

Groom and ushers hanging out.

Pinning boutonniere on the groom.
The Ceremony
The ceremony is often the hardest part of a wedding to film. So bring an assistant along with you who can record from another angle, and try for views of both bride's faces as she walks down the aisle. Perspective shots are always interesting in well-shot footage!
Other parts of the ceremony to shoot include:
Guests are being escorted down the aisle.

Guests sitting, reading programs, and talking.

Family members entering the venue or church.

Father kissing the bride and handing her off to the groom.

The ceremony. Record it all if you have space, and edit later.

The must-have shots mentioned previously of the groom at the altar, the processional and bride's entrance, the first kiss and the recessional.
The Reception
With the tough business of filming finished, you can enjoy yourself at the reception. In addition to those previously mentioned shots, look for these opportunities:
Exterior shot of reception site.

Guests signing guestbook.

Receiving line.

Champagne toast.

Cocktail hour.

Servers passing food.

Ice sculpture.

Table tags.

Gift table.

Wide shot of reception room.

Closeup of place settings.

Guest favours.

Centrepiece.

Blessing.

The first dance of couple.

Cake cutting.

Bouquet toss.

Garter removal.

Last dance of the evening.

The newlyweds' exit.
The Unexpected
Be open to unexpected opportunities to capture the mood of your wedding day. Watch for moments like when the ring bearer and flower girl are giggling or playing together, a glance between newlyweds that speaks volumes, group dances that happen spontaneously (or planned), or even happy tears from parents as they watch their children wed! These emotional moments add immensely to all weddings—make sure you don't miss them on yours by being prepared with an up-to-date list of shots so you can be ready at any moment!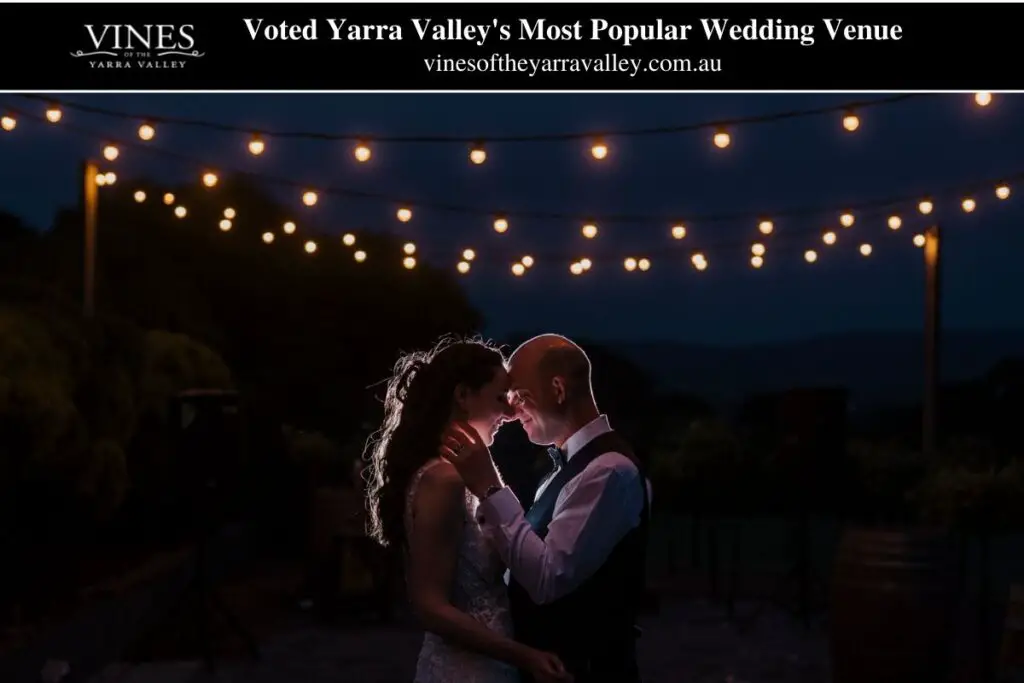 Wedding Video Tips and Tricks
If you would like to capture your wedding on film without breaking the bank, then, by all means, go with a video. This is one of many options, and something is done before in past weddings or as we see more often nowadays. With this knowledge, I have put together some helpful tips for making any complete wedding videos captivating enough for yourself and your friends later down the line!
Do I Need a Videographer for my Wedding?
Even though you may want to take charge of your wedding videos, it's still important that you hire someone to oversee the process. After all, it is your day; there will be a lot on both of our minds beyond making videos. That being said, I recommend selecting a videographer for yourself and having the film from an "unobtrusive" distance while giving us ample opportunity to enjoy every moment together without interruption or worry about how we look in front of the camera! You could have one guest serve as a camera person but make sure they're using decent equipment (you'll regret not spending more time researching what works best later). Here are some other options when considering this:
You can have one of your guests film the event so that you don't need to pay anyone else and save a little money!

You can allow your guests to take their footage so they can send it to you later. You can then package all of the clips and videos into a movie!

Drone weddings are an unforgettable way to have your video filmed. The drone can record the proceedings from a distance, providing you with awesome footage and catching every ceremony detail.
A Good Camera
There are so many ways to record video footage at your wedding! You don't have to choose just one. Instead, combining them can provide you with unique viewpoints and extra content.
Some of your options include:
Smartphones — The best way to capture spontaneous moments is with your phone! It only takes seconds for a high-quality camera to start filming, and you can always share it on social media.

Portable cameras — Some cameras can be strapped to your head or worn on your body. This allows for more flexible filming, and the camera is easy to use!

Video cameras — You might want to hire a professional camera for your special day. There are some excellent models out there that have been made just for this occasion!

Drone wedding videography — Drone photography is a modern and innovative way to get an aerial view of your wedding. For the perfect perspective, you'll need to make sure drones are legal in your location before booking with any company or even deciding on using them for personal use!
Additional Components
A camera is essential, but its effectiveness will be boosted in the field by including some other pieces of equipment on your list. These include
A tripod —It's a lot of fun to take videos. If you want great quality, then all it takes is the right equipment and practice! One piece of gear that can make or break your video? A tripod, which also serves as a way to keep your camera steady with motion-freezing features like anti-blur technology.

Batteries and memory cards —You must make sure to have enough space and batteries for all of your equipment because if anything fails or runs out during the day, it will put a damper on everything.

Voice recording — If it is your first time using a microphone, you should play around with different areas to determine how well the audio will be picked up. For example, the main focus of video recording at wedding receptions are often speeches and vows that can only be heard if they're positioned close enough to where people speaking from. Test run microphones beforehand for both speech and sound quality recordings not getting lost or muffled by outside noises like cars driving on streets nearby or aeroplanes flying overhead.

Light — Lighting is important when filming a video because it influences the appearance of your shot. Ensure that you have adequate lighting by checking for any shadows or darkness in one spot and adjust as necessary before shooting your final footage!
Explore must-see wedding video ideas:
There are many different ways to make a wedding video, but the best ones will capture your day from all unique perspectives. Whether you want to hire someone or plan it yourself, these ideas should come in handy for making memories of your big day last with just one watch.
Create a wedding trailer.
You can use dialogue, music and various clips throughout the day to create a story. Order them chronologically but look for moments within sections (like when you're getting ready or after) that capture your emotions during those periods of time. Add in some musical tones that emphasize what you were feeling at these points in time as well!
Make a social media collage.
The best way to share all of your wedding day memories is with social media. Upload videos from the ceremony and reception on Facebook, Instagram, or TikTok using a hashtag that identifies you as one of the couple's guests. Find their posts by searching for your respective tags and saving them in chronological order before editing them together into an album using Animoto!
Interview the exes.
The best way for the wedding host to include some fun into their video would be by interviewing a guest who has had an interesting relationship with the bride and groom. The participant can tell them what it was like dating and give advice that they think will benefit your future spouse. This could also work if you're having trouble capturing footage of guests during reception time!
Make it funny.
Have you ever heard of a bride who asked that all her brother's "um's" and "uh's" during his reception speech be cut into one hilarious mega clip for her to torment him with? So the sky is really the limit.
Be sentimental by honouring loved ones.
Honour those you've lost by including clips of them at their weddings alongside similar ones of yours. For example, if they made a silly face while getting ready for their big day, mimic that shot while you're getting ready too! If the video isn't available or there is no picture, then add photos to your slideshow.
Focus on the reception.
If you've chosen to elope, a reception wedding video is a perfect way for all your friends and family to enjoy the fun with you. Pro tip: Capturing audio at receptions can be challenging because of conversations going on simultaneously or music playing over everything, so make sure that either yourself or your videographer has enough microphones- like lavalier mics-to capture every bit. Without having to stop the party!
Highlight the ceremony.
Are you trying to capture every moment of your big day? If so, you must film the ceremony with at least three camera angles. Up-the aisle cam will catch all the guests in attendance on their feet as they watch for your arrival. Groom cam is perfect for capturing those first moments when he sees his bride walk down and takes her hand. Bride cams are also a must - one facing up towards where she'll be walking from and another just before she gets into position to make sure no missed hugs or kisses happen!
Creatively save the date.
Consider reenacting your proposal, add title cards that tell the story of your journey as a couple or even hire an animator to create a beautiful cartoon version like in the unique example below. Make sure you cover all bases and include large and legible text with clear details such as names, wedding venue address, ceremony date time etc. when uploading video.
Capture the proposal.
Two options for every proposal wedding video: you can either film the surprise by setting up cameras ahead of time and asking invited observers to assist using their smartphone cameras or reenact the moment with enhancements that make it look extra beautiful on film. Filming at sunset will help you capture a magical glow, plus some gorgeous B roll footage of day turning into the night!
Introduce the wedding party.
Get your guests involved by asking them to introduce themselves, say their role in the wedding party, and explain how they know the bride or groom. They can also add a line or two of advice on marriage that they would give if asked and some good wishes for both of you guys moving forward as one. This way everyone will be able to enjoy it beforehand!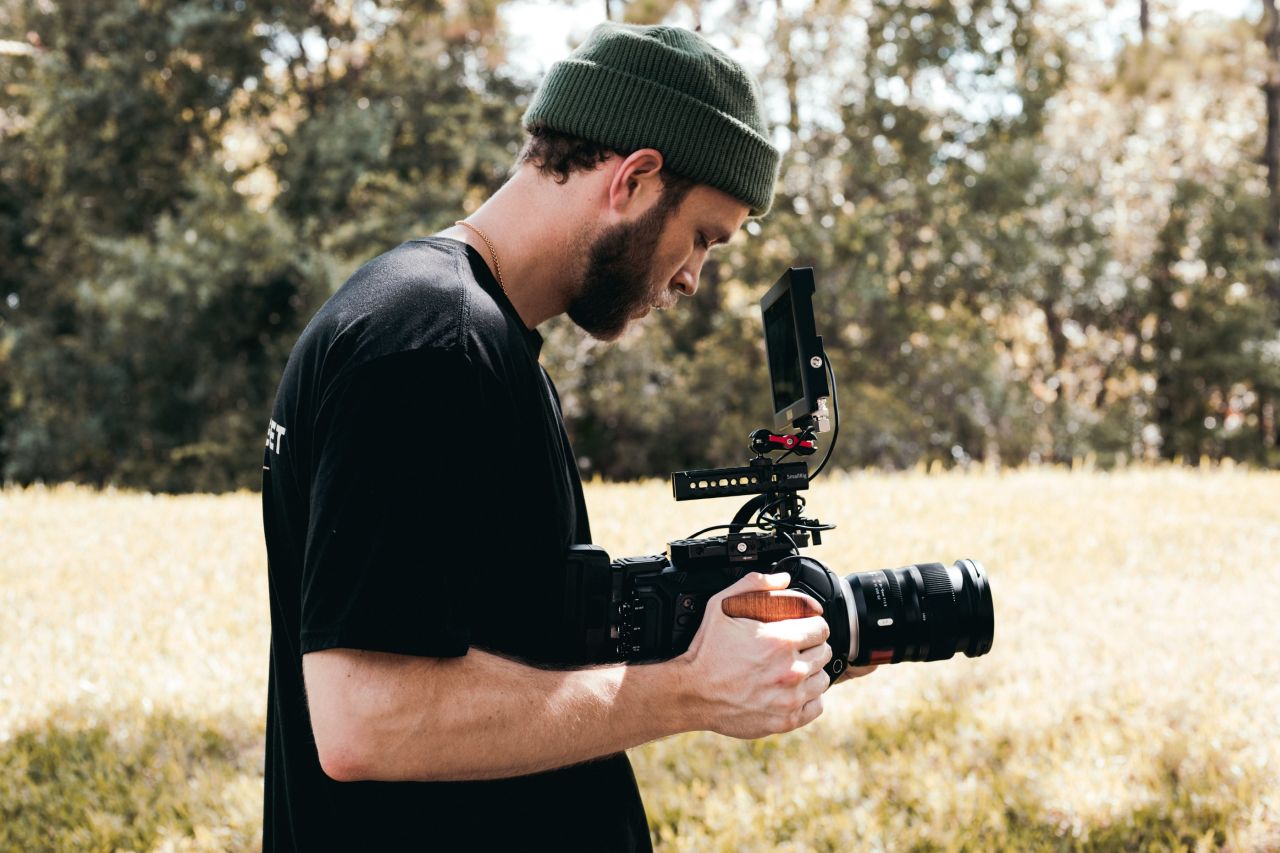 Use mixed media.
A mixed media wedding video allows you the opportunity to represent your true feelings in a truly unique way. For example, if you are looking for an intimate and personal experience where love is emphasized, then interviews of family members with their messages edited into voiceover can create some precious moments that will be cherished for years to come.
Do a same-day edit.
Same-day edits are a beautiful and entertaining way to capture your wedding day. They can be used as a keepsake for you and all who attended, but they're also there as something fun that guests get to experience at the reception. Make sure whoever is editing these videos is someone you trust because their first draft will be what it looks like from start to finish!
Try stop-motion.
Stop-motion is a whimsical film technique that stops filming, moves a person or object within the shot, then begins filming again. In this amazing example shown below, the videographer chose to use stop-motion on items such as the bridal party's shoes and glassware before ending with an artistic scene of two people cutting into their cake together.
Turn it into a music video.
Recreate your favourite song or give a unique spin on that one tune you can't get out of your head. One important thing to know: Copyright laws might prevent you from posting this online, but it's so much fun making these videos!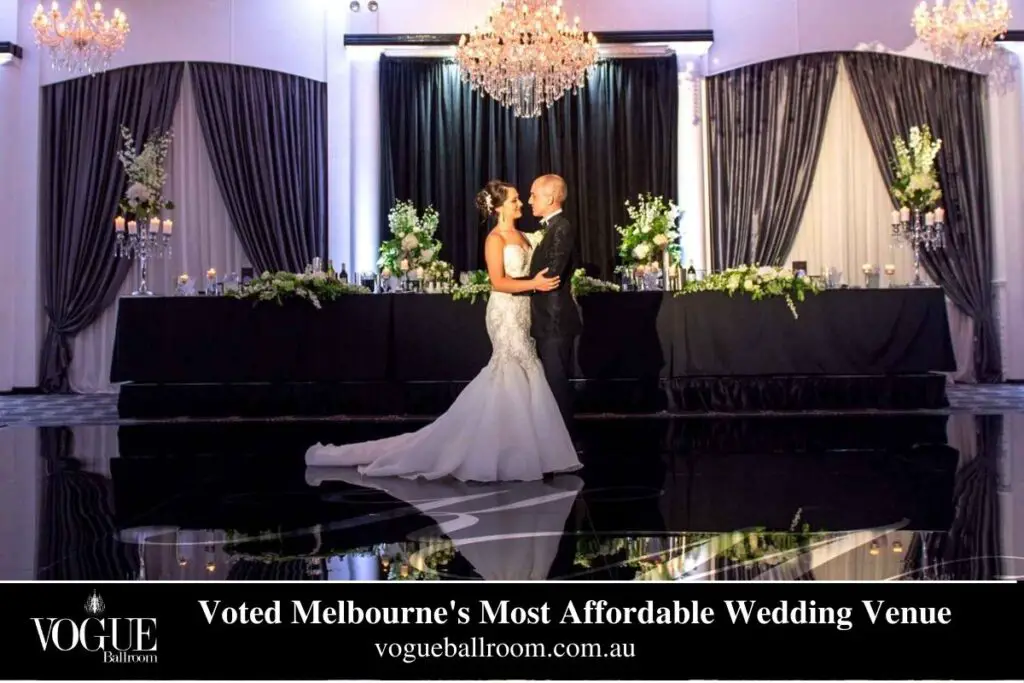 Tell your love story through interviews.
You and your partner can talk separately about the night you met, your first kiss, and the first time you said I love each other. The differences between what happened to both of us that day may be hilarious or heartfelt, depending on which one has a different story than yours. In addition, you could get perspective from our family members who were there as well if they're still alive today!
Do a film parody.
What if your favourite movie was too long? Fear not, here's how to make a mini version! For those of you who don't want to learn lines or memorize them for the sake of this project, recreate memorable moments that are easy and quick enough. If there is no rain in sight on an otherwise dreary day anytime soon outside, but you still wish it were raining inside, have friends dump water bottles over both parties heads so as they're visible from above - just like The Notebook film kissing scene.
Host a video booth.
A camera operator will be set up to film one side of the ceremony at a quiet spot, and you can have them give prompts or use it as an interactive signature book for your guests.
Get the kids involved.
Kids say (and film) the darndest things, so, with permission from their parents, have them use a smartphone to capture moments they love about the wedding. You can even create a video scavenger hunt for kids to entertain them with items like "best dance move" and "funniest bridal party member".
Send video thank-you notes.
Well, like many of the apps we've mentioned before, TikTok is another excellent option for those looking to create short-form videos. And since it has such a wide variety of features, you'll be able to easily share your creations with others who don't have the app as well!
Share your honeymoon trip.
Film your partner dozing off by the pool and any funny moments you may share while adventuring.
Film in a cinematic style.
Cinematic wedding videos are a little more elaborate than your average wedding video because they're more like an artistic short film rather than the compilation of the day's best moments. However, as professional cinematographers White in Revery discusses in their vlog on filming cinematic weddings, they often go out of their way days or hours before to create Hollywood-like scenes, elevating the piece with natural landscapes such as beaches and forests looking pleasantly dramatic. Candles hanging lights paper lanterns give you that movie feels, so it will be something memorable for years to come!
Video is the perfect way to capture and share memories from your wedding. But, if you do not feel confident in your skills as a video director, producer or editor—it's important that you know there are plenty of options for videography packages when it comes time to start shopping around! One thing we always recommend doing before anything else, though? Figure out what kind of videos means the most to you so they can be captured just how YOU want them remembered forever by capturing every detail with great care and precision.
Frequently Asked Questions
Most wedding videographers work with at least two cameras: one stationary, placed on a tripod to get a full recording of your ceremony, and one in hand so they can record different angles of specific shots and moments. If they have an assistant, there may be even more.
Once the filming is finished, some videographers will send you the raw footage (untouched, unedited) to preview before editing begins so you can note scenes you definitely want to keep or cut, like when your groom's voice cracked while reading his vows.
How long does it take to get your wedding video back? The typical turnaround time for a couple to receive their completed wedding video is between 11 to 12 weeks. This might be shorter during off-peak periods but it can take longer during the busy Summer season. Editing a wedding video takes time.