From seating arrangements to difficult diets, when it comes to planning a wedding, the to-do list can seem infinite—which is why it makes sense to enlist an expert.
However, like most wedding-related choices, finding the right one can be far from easy—so here are a few of our favourites to consider.
Let us clear up exactly what a wedding stylist is. Aside from being creative geniuses in their own right, these guys take care of all the little (and big) details that make your day one cohesive concept, with personalised nods to your favourite things woven throughout. They sweep up all the glorious details, from cake stands to signing tables, confetti cones to knotted linen napkins. And those 18 rattan lamps of varying shapes and size? Yep, your stylist will source them along with all of your ceremony and reception furniture and make it all look fabulous too.
Stylists work closely with planners and florists (or oftentimes they are one and the same), venues and you, the couple, to bring your visual dreams to life. They can work to your brief, or come up with an original concept of their own once meeting you. They set up everything that you see at weddings (and often pack down!)- from hire items to table decor.
Well versed in designing Insta-worthy tablescapes and devising drama-free seating arrangements, these seasoned wedding planners will make the ins and outs of your big day run as smoothly as humanly possible.
Now that's outta the way, why don't you take a peep at the feeds of the best in the biz. From art nouveau to fifty shades of beige, whatever your preference, we have a stylist for you. So, whip out your 'gram and take a scroll…
Add a header to begin generating the table of contents
LUK Designs Wedding Event Stylist Melbourne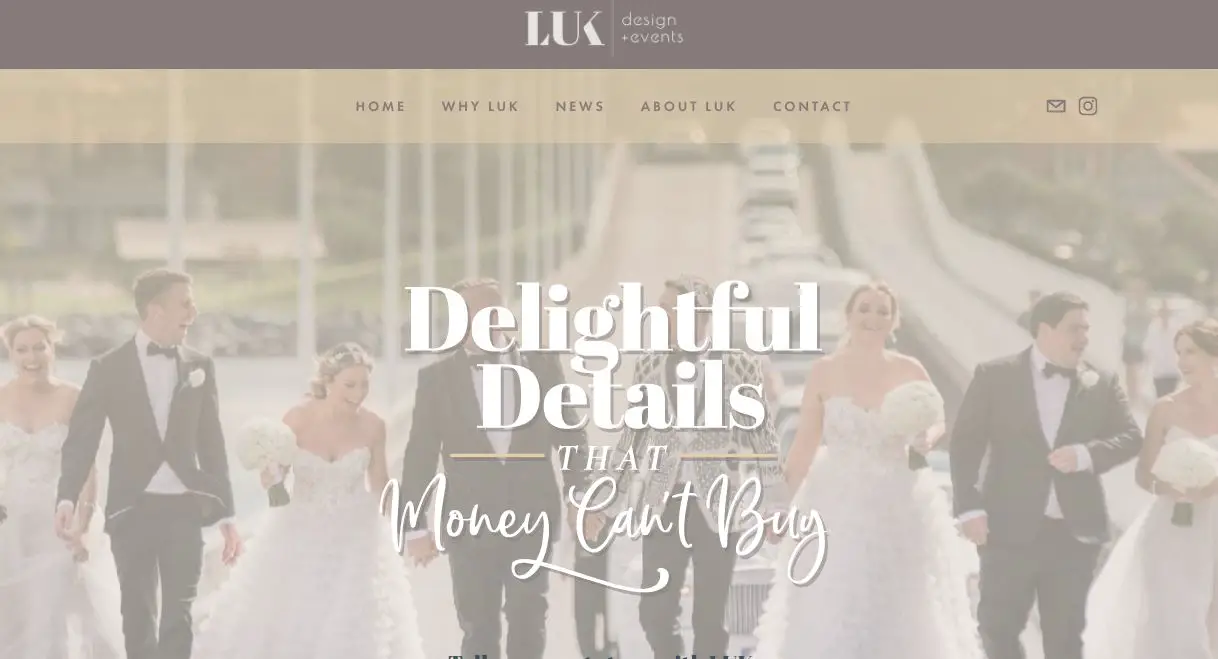 lukdesign.com.au
421759259
Rather than turning our events into vanilla rinse-and-repeat systems, we've turned our approach into a system - with the right questions, research, and problem-solving genius solutions, no request is impossible to fulfil in order to create the moments that matter.
Imagine your oldest friend is a highly creative event designer as well as a business development manager with an OCD-level attention to detail.
Wedding and event planners have the knowledge you need to deliver the experience you'll remember while staying within your budget. They are also precise while allowing you to enjoy the moment.
When my own wedding was featured in the Daily Mail and Woman's Day, you can bet I don't settle for anything less than perfect."
Circle of Love Wedding Event Stylist Melbourne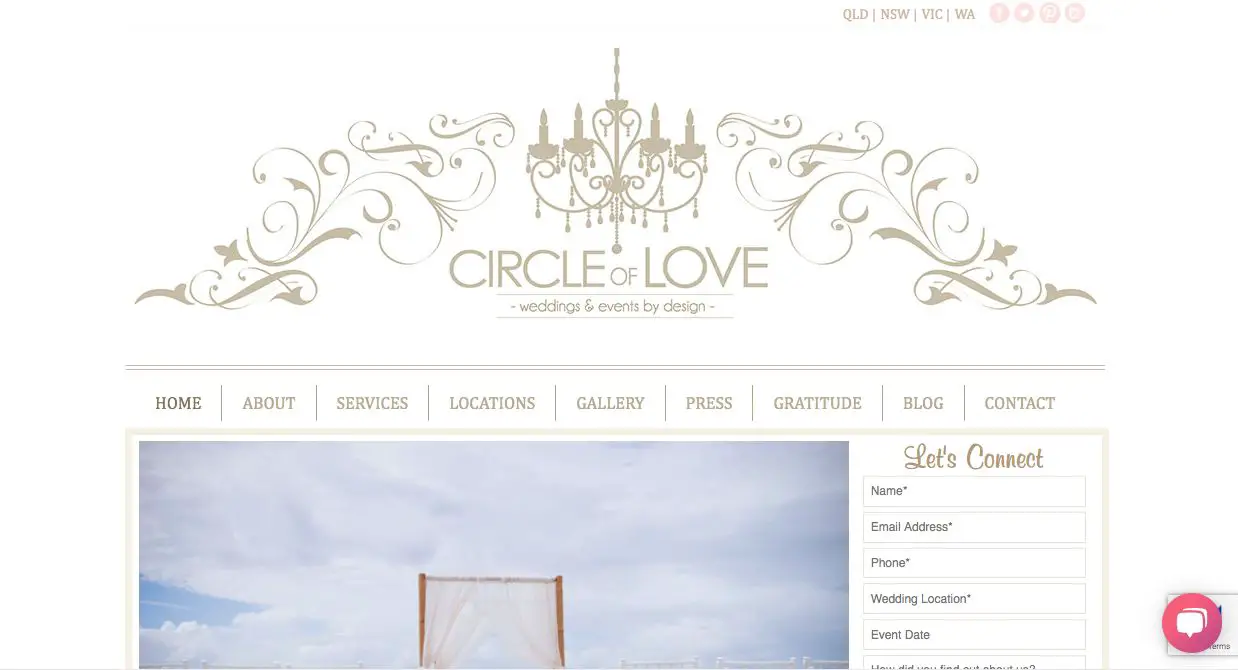 circleofloveweddings.com.au
418960937
The mission of Circle of Love is one of excellence, design, sophistication, and elegance. Our goal is to create a one-of-a-kind event that reflects who you are as a couple on your wedding day. We are committed to providing exceptional service for significant events in your life. Our goal is to create a one-of-a-kind, chic, simply elegant, customised event just for you. We listen, make suggestions, and plan to make your dream a reality.
We take pride in providing weddings and events that are luxurious, modern, creative, one-of-a-kind, picturesque, glamorous, and filled with detail all over Australia. We are a leading stylist and wedding and event planner in Australia.
We all take great pride in our ability to build genuine relationships with each of our clients, allowing us to create an event that reflects your entire wedding and event vision. We have the ability to make everyone feel confident throughout the entire planning process as well as on your big day because we are relaxed, passionate, organised, and kind.
We will style and design wedding ceremonies that will take your breath away, all while being tailored to your individual style and personality.
We will take care of every design detail, whether you need assistance discovering your couple style or simply narrowing down your options.
Lettuce & Co Wedding Event Stylist Melbourne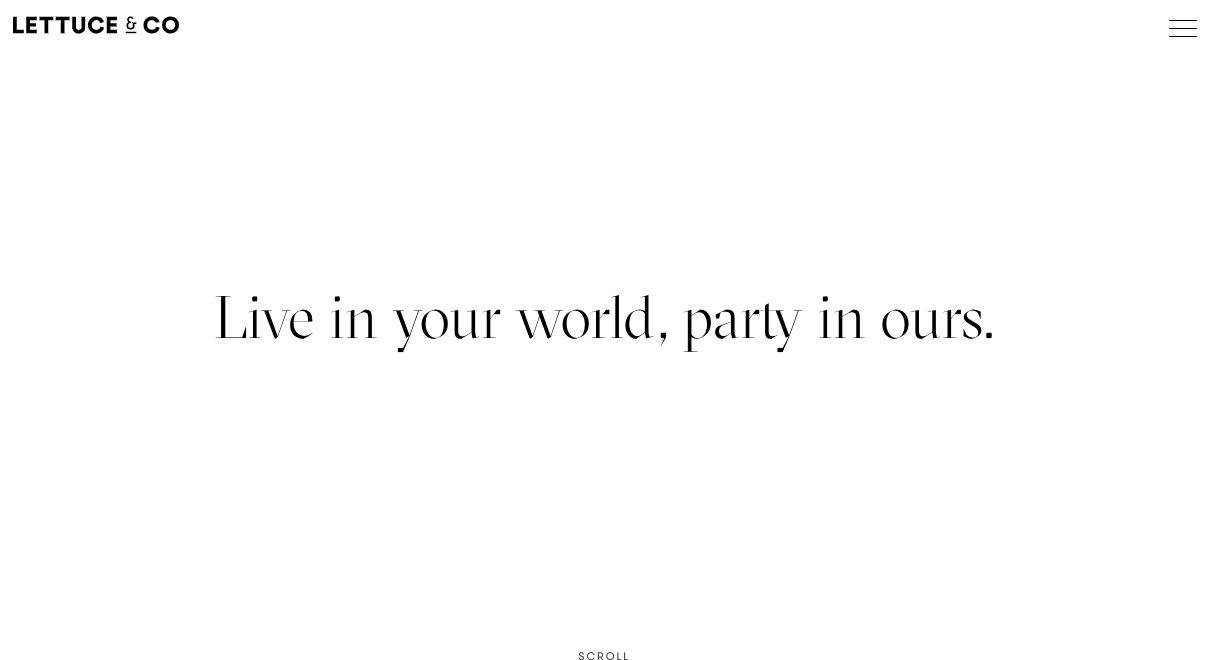 lettuceandco.com.au
403191129
It's not easy to name your child, and this was no exception, but to put it simply...we chose a name that essentially sums up why we chose to exist. To have you LET US TAKE THE LOAD AND PRESSURE OFF ALL THAT COMES WITH PLANNING AND STYLING THAT EVENT YOU WISH TO MEMORIZE. The one you get to enjoy from start to finish.
We are committed, truthful, passionate, and professional. We are lovers and laughers at heart, but when the occasion calls for it, we may utter a naughty word or two or three. We value having fun so much that we are banging out tunes at our 1am bump outs. That's just how we do things.
We are the designers, stylists, planners, prolific list makers, logistical engineers, budget sleuths, late night consultants, dilemma technicians, your co-conspirators, and your new 'favourite' on your phone.
We'll work with you to make THAT party... one for the memory bank, whether it's a wedding, brand activation, corporate Christmas party, birthday, engagement, bar mitzvah, or whatever your excuse for a party is.
Hailey Paige Flowers Wedding Event Stylist Melbourne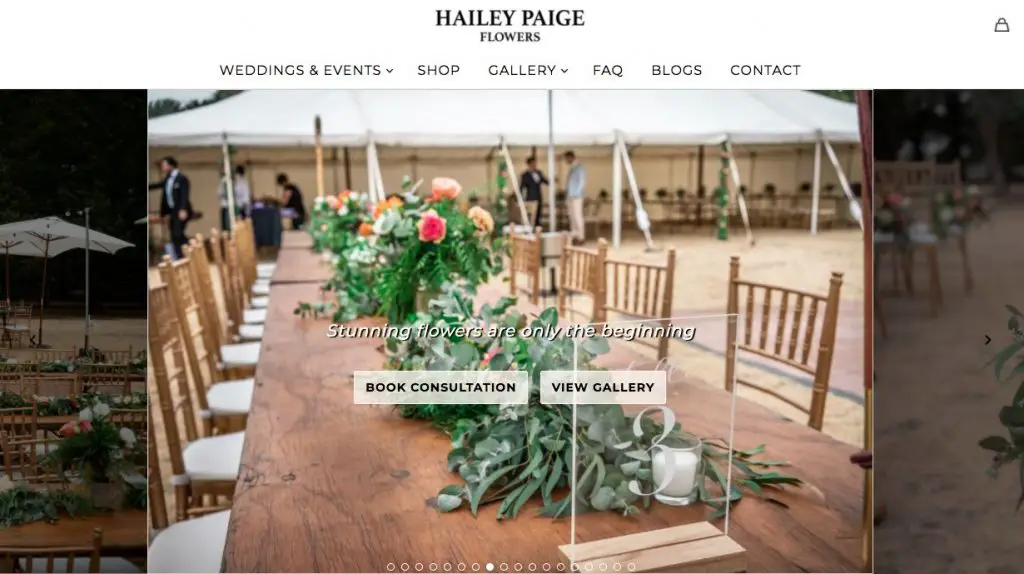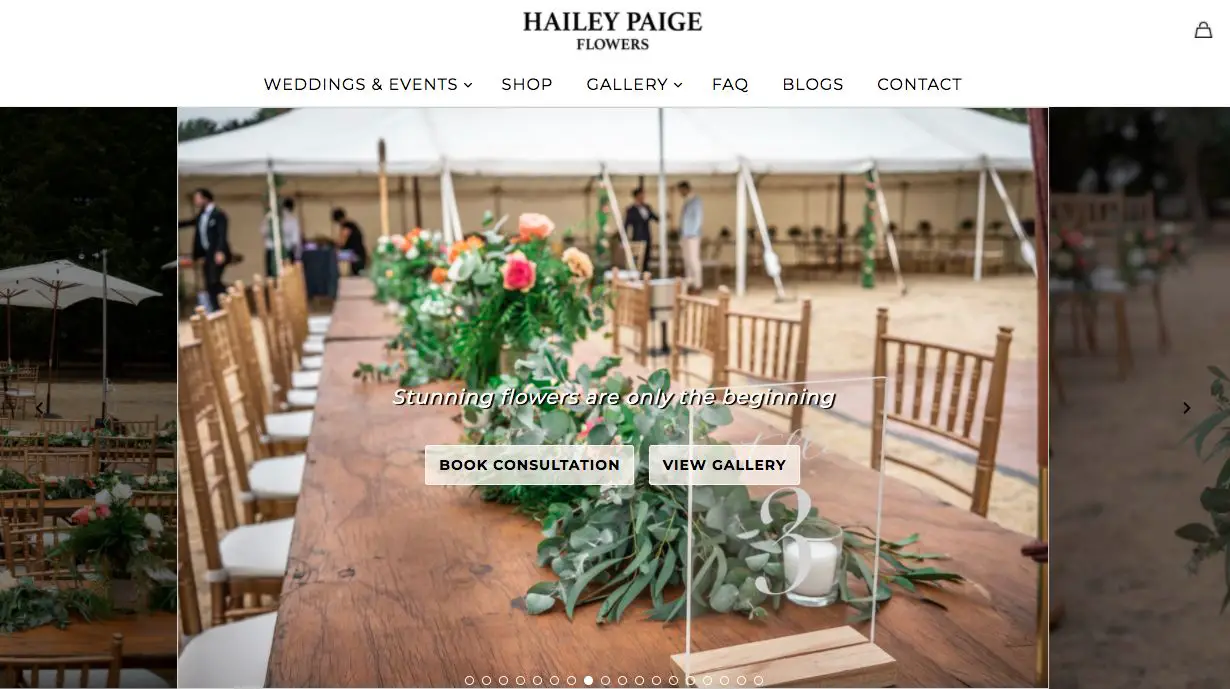 haileypaigeflowers.com.au
Hailey Paige Flowers is well-known for her wedding flowers and wedding styling, having styled memorable events from Prahran to Armadale, Richmond, and further afield. We strive to create an atmosphere that will make your wedding unforgettable with our passion for floristry. We understand how important every detail is, from the smallest accent to the table centrepieces to the all-important wedding bouquets, and we will work closely with you to help make your dream wedding a reality.
We are a wedding florist who only uses the freshest and finest flowers for your wedding bouquet and event styling. Aside from bridal bouquets, we also create corsages, church pews, reception table arrangements, floral arches, and anything else you think will make your special day memorable.
We understand that wedding planning can be stressful, but we are here to assist you in planning your special day with enthusiasm, passion, and attention to detail. We also specialise in beautiful roses delivery, floral installations, and one-of-a-kind bridal bouquets to ensure that every detail of your wedding is taken care of.
Discover why we are the prefered wedding event stylist for many happy couples in Melbourne, and enquire about having your wedding flowers designed by our expert team, whether you live in Richmond, Prahran, Armadale, or elsewhere in Melbourne. If you'd like to contact us about your special day, please email info@haileypaigeflowers.com.au or use our online enquiry form.
To Embellish Flowers Wedding Event Stylist Melbourne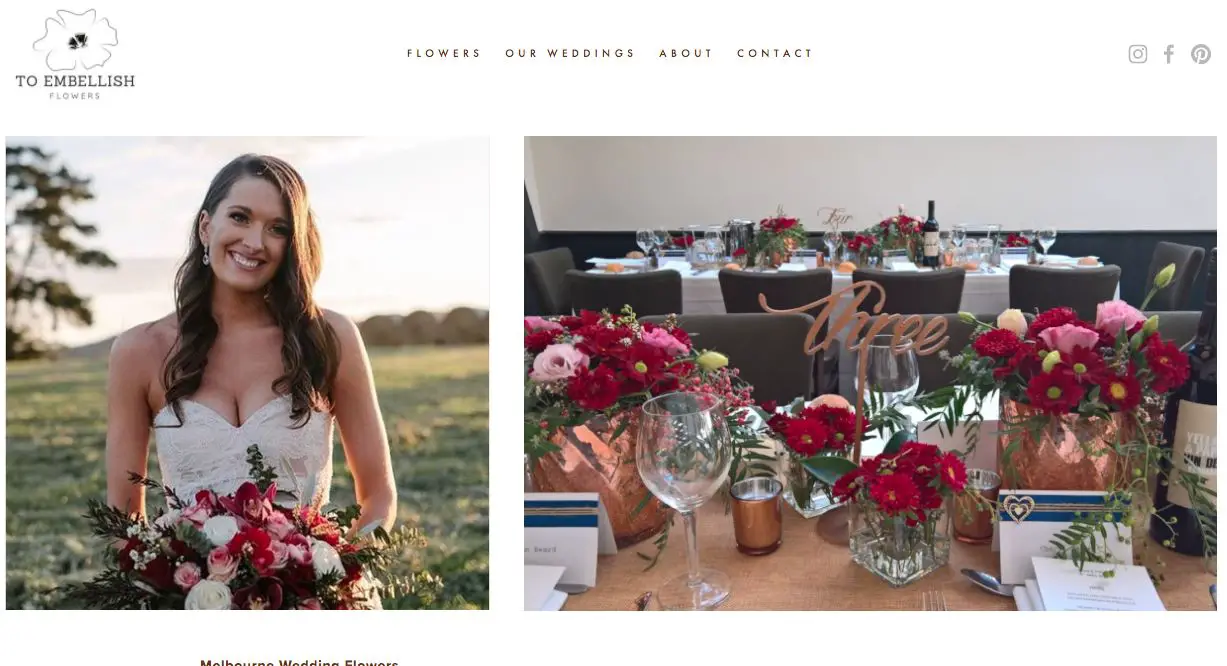 toembellish.com
481194342
We provide flowers for all aspects of your wedding day, from bridal party and family flowers to ceremony and reception decorations.
We have worked with many businesses and families to create stunning centrepieces and arrangements for corporate events, birthday parties, christenings, and other special occasions, and we enjoy designing flowers to fit specific themes.
Prices and packages will be available soon, but in the meantime, please contact us to discuss your floral needs for your next event.
To Embellish has been associated with some of Melbourne's most stylish and beautiful weddings, corporate events, and social occasions since 2007. Lauren has added flowers to To Embellish's full event service since taking over in 2012, and is known for beautiful arrangements made with love.
Some of our most recent weddings are featured in our gallery, and we have worked with some of Melbourne's most stunning venues to create beautiful days for our couples.
We take pride in collaborating with talented partners who share our vision and desire to deliver creative and unique decor solutions.
Wild Heart Events - Wedding Event Stylist Melbourne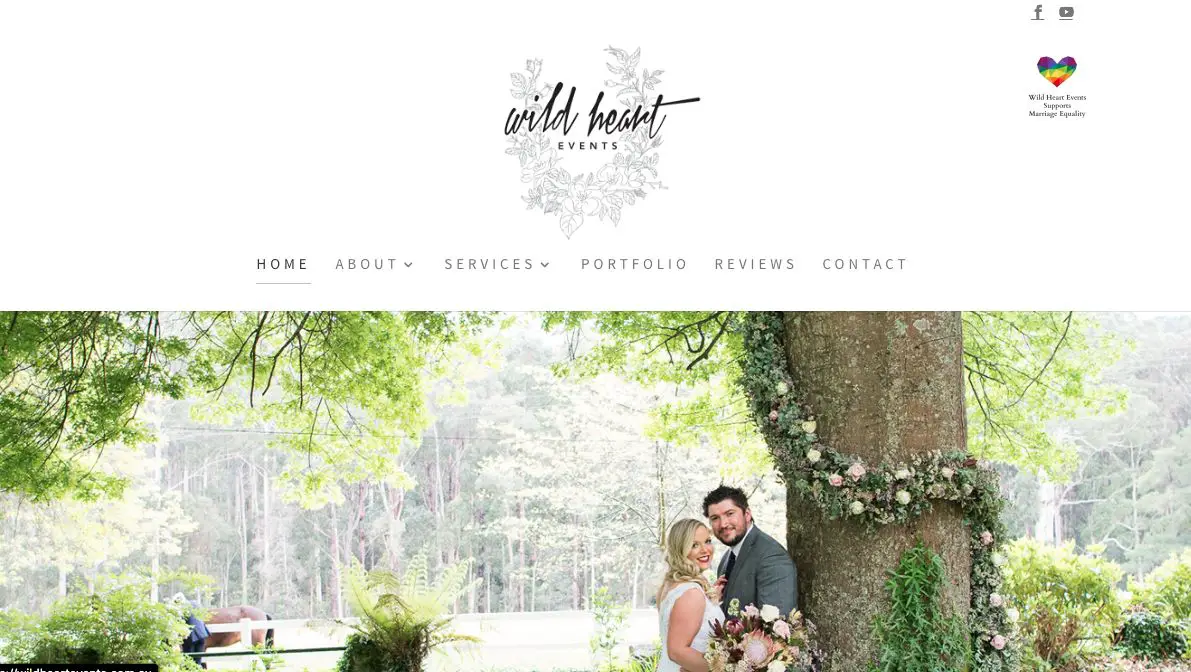 wildheartevents.com.au
407608718
Wild Heart Events is a wedding and special occasion event design and styling boutique. Danielle Steele, our Creative Director, owns and operates the company, which is based in Melbourne's Dandenong Ranges.
Danielle used her time away from work to plan and design her own wedding, which took place in 2014. She thoroughly enjoyed every aspect of the creative design and planning process, as well as handling all of the venue set-up and styling in the two days before the wedding, with the invaluable assistance of family and friends. The day after Danielle's wedding, the venue owner approached her and asked if she would be interested in working as the in-house Stylist. Wild Heart Events was founded after realising how difficult it is to plan and design a large event, then set it up and style it, and realising that not everyone is willing or able to take on this task.
We have an abundance of creativity and passion for creating truly unique and beautiful events, as well as meticulous planning skills and a keen eye for detail. Leave the stress to us and enjoy the lead-up to your wedding or special event with your family and loved ones.
We can assist you in creating a memorable and beautiful event that reflects your style and personality, whether it is a rustic country gathering, a modern vintage garden party, or a decadent banquet or soiree.
Katie Zac Events - Wedding Event Stylist Melbourne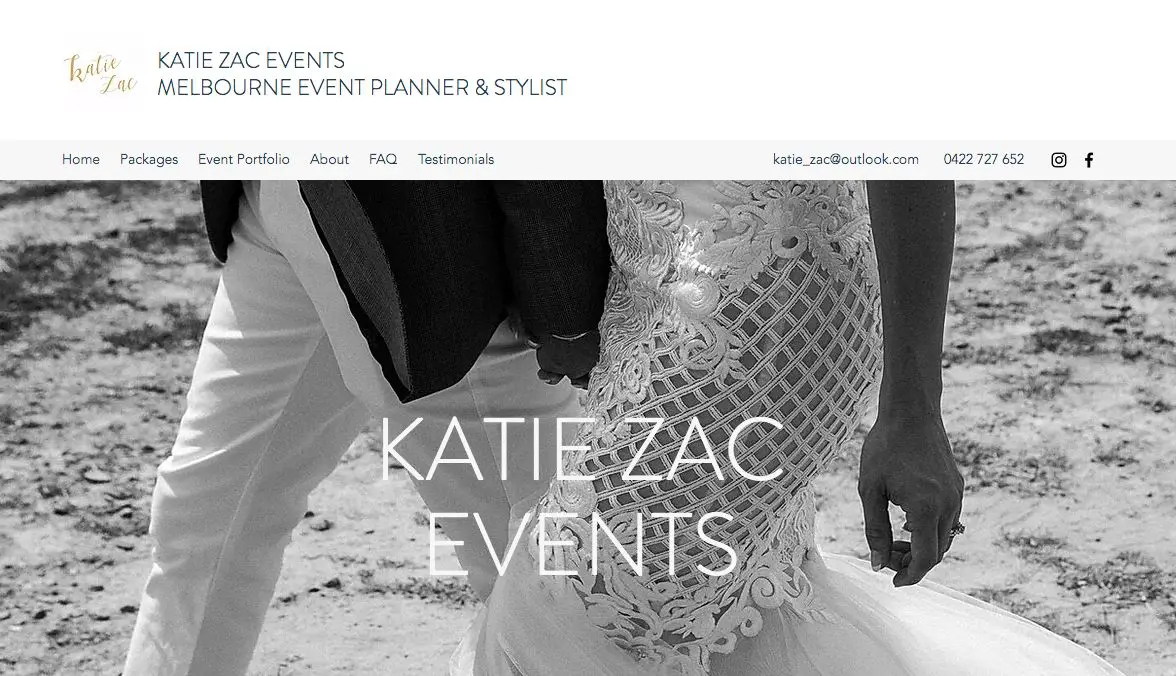 katiezacevents.com
422727652
PLANNER Package
This is the complete package. You won't have to do anything. I will find all of the vendors for you. Organize everything for your special day, put it all together, and be there to witness your walk down the aisle and assist you into your getaway car. All you have to do is sit back, relax, and become the Queen you've always wanted to be.
The magic begins with a one-hour initial consultation to go over every detail of how you want your big day to be. All vendors will be sourced and hand-picked for you, and once you're satisfied with them, I'll accompany you to two viewings or tastings per vendor. Timelines will be created for you of all the events and to-dos that I will be handling in the months leading up to your wedding, as well as any vendor payments you may need to finalise.
STYLING Package
The styling is the focus of this package. From a pumpkin to a glamorous carriage fit for a Queen, I will style your event.
Once you've booked me, I'll schedule a 2-hour consultation to go over the styling for your event. We will decide on the theme, props, and vendors to be used. I will then coordinate the hiring and delivery of all necessary props with all vendors.
Two weeks before the event, I will contact you via your prefered method of contact (phone or email) to go over the event day styling once more.
Made by Jade Co. Wedding Event Stylist Melbourne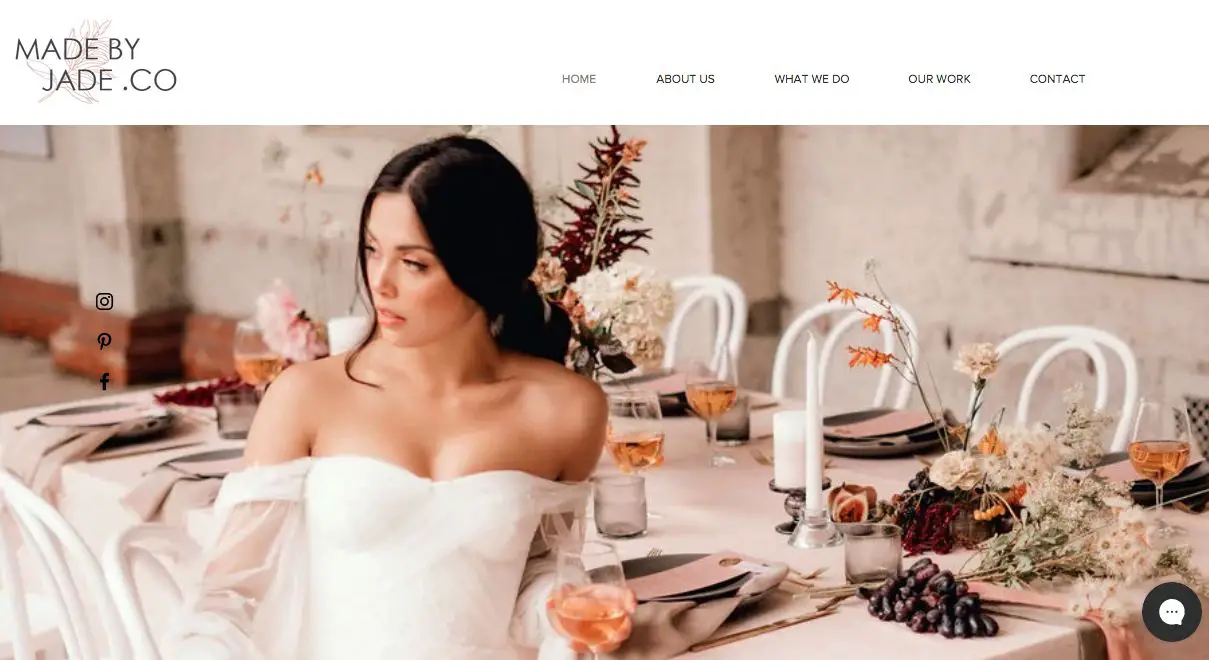 madebyjadeco.com
Jade created this. Jade, a Melbourne-based Wedding Stylist, leads Co. She has a background in fashion styling and product development and is a true crazy creative at heart. She enjoys hearing about couples' love stories and figuring out how to communicate this on their wedding day.
Jade is here to be your style translator, working closely with you from the design process until the big day. She is supported by a close network of people. We'll do the heavy lifting and work on your wedding vision so you can focus on more important things like dancing the night away.
Wedding styling is about being able to create something one-of-a-kind and deeply personal for each couple.
We are here to help you create something truly unique, whether it is for two or 200 people. You may know exactly what you want or be at a complete loss for ideas, but we're here to bring it all together and create an unforgettable experience. Your wedding should reflect your and your partner's sense of style and personality.
Valure Events Wedding Event Stylist Melbourne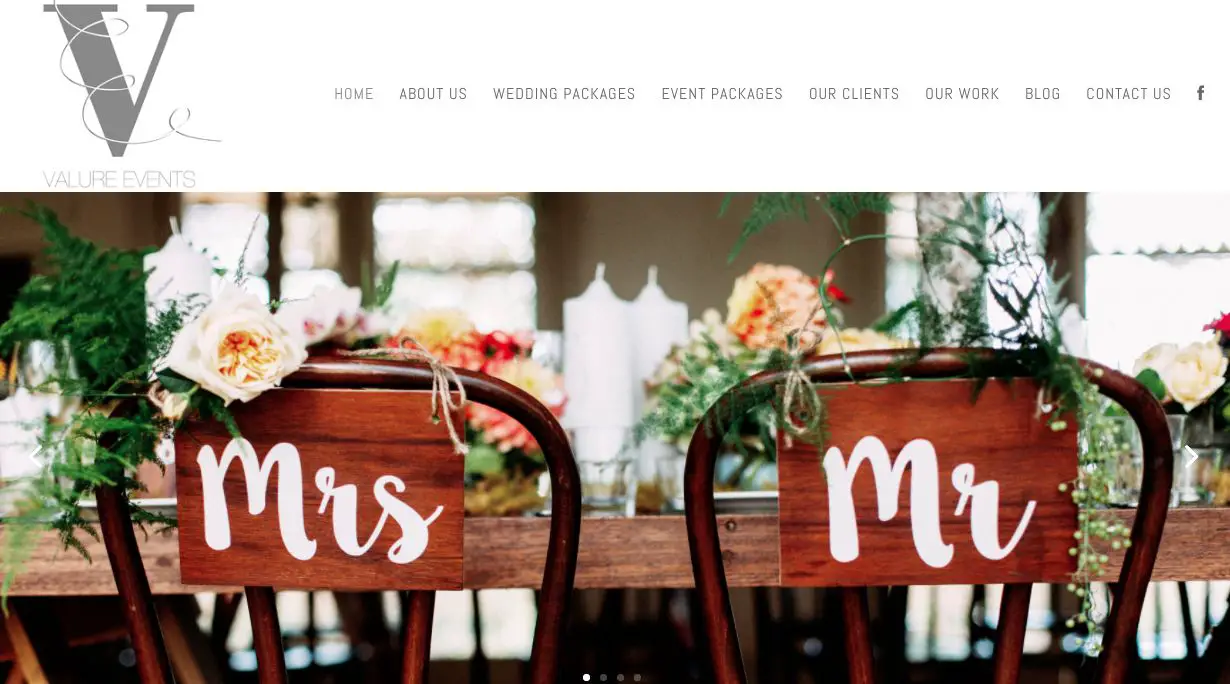 valureevents.com.au
438502329
Valure Events can assist; in fact, our "Wedding Day Management" package is the most popular among our couples because it ensures you don't have to rely on family and friends and can simply enjoy your special day. Valure Events will find those special elements that make You - You! and weave them throughout your event because every event, like every personality, is very unique. We will match you with the best suppliers in your area and create options you never thought possible. We are with you every step of the way, with unlimited phone and email contact during the planning stages and full coordination on the big day.
If you've done most of the planning for your big day but want to enjoy your wedding day (and rehearsal) stress-free, we'll make sure your vision comes to life exactly as you've imagined it. We will coordinate the rehearsal, make certain that the wedding ceremony and reception décor are as requested, cue the music if necessary, and communicate with vendors, suppliers, venue management, and the bridal party, paying special attention to details and the overall flow of important events on your special day.
Are you looking for an experienced wedding coordinator to manage your big day in Melbourne? We provide a free, no-obligation consultation to discuss your requirements. Call us right away to schedule a consultation.
For the couple who has most of their bases covered but requires some assistance and guidance from a professional in the month leading up to their wedding. We will coordinate with your chosen vendors and suppliers, assist you in tying up loose ends, create a detailed itinerary, meet with you for the rehearsal, and orchestrate the flow of your wedding day seamlessly.
Your Secret Stylist- Wedding Event Stylist Melbourne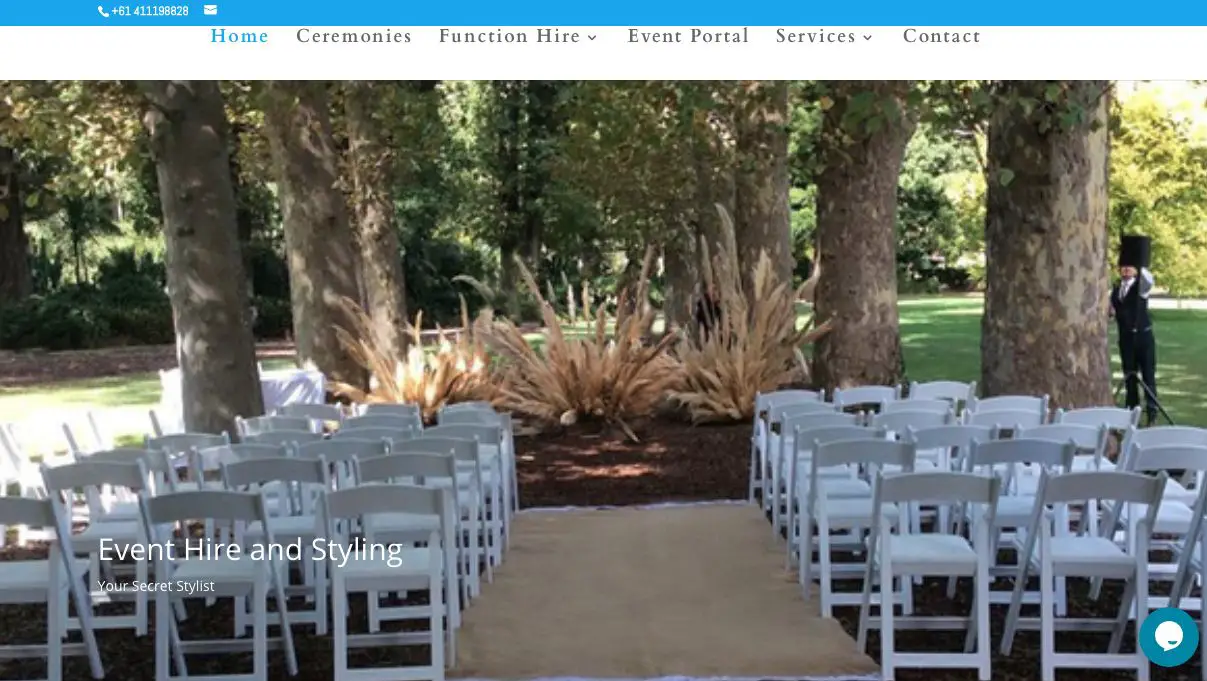 yoursecretstylist.com.au
411198828
We provide you with an online event information portal that allows you to stay organised by giving you access to the information we have on file for your wedding or event. You can view information about your event, including dates, times, and location, through your online information event portal. You can upload images and permits to share with us, as well as view the emails we've exchanged and your invoices. You can also see the tasks that lead up to your event, keeping you up to date on its progress. Your online event information portal can be accessed via the link we send you or through our website.
Your Secret Stylist understands that when it comes to planning your wedding ceremony or reception, there are years of planning to consider. Not every couple has the same taste, and every couple wants to personalise their wedding. We keep this in mind and try to be as accommodating as possible to help you put everything together on your wedding day.
We will contact you as your wedding date approaches to ensure that we have checked all of the boxes for your wedding ceremony and/or wedding reception.