Fed up your confidence from your feet upwards, as the altar in front where a guy is waiting will be called your husband in just a moment. Every step in that serine red carpet is epic. Walk on the lights of glory on your special day, wearing a comfortable, iconic and substantial shoe that will stand the test of time. Because you may only wear that shoes once, but the memories that it will bear from your wedding day onwards will be significant and monumental. Pick a shoe that reflects your style, with a durability that mirrors your relationship with your loved one. Here are the Best 10 Places to get your Wedding Shoes in Australia.
On the hunt of wedding shoe shops in Melbourne, Victoria? Finding the right wedding shoes can be a stressful endeavour. After all, there are so many stores, options, and prices out there to consider.
So, finding a bridal shoes that offers supreme service and a carefully curated selection of gowns is a true life-saver.
While online shopping seems to be the preferred mode of purchasing clothes these days, brides will always engage in the tradition of grabbing their bridesmaids and loved ones and visiting local bridesmaid dress shops in the hunt for the perfect wedding dress. If you are searching for local stores to put on your list, we suggest starting with our 14 favourite bridesmaid dress shops in Melbourne, Victoria.
To help you get started on your dress hunt, we've rounded up our favourite bridesmaid dress shops from right across Melbourne, Victoria.
Read on to discover where to start your search.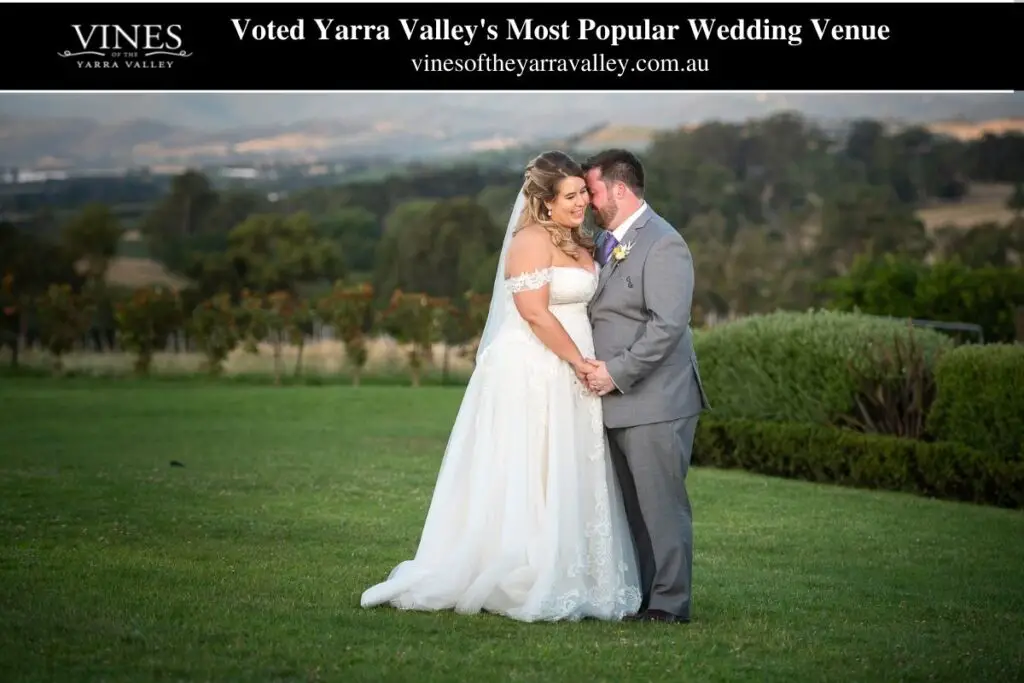 Add a header to begin generating the table of contents
Designer Bridal House - Wedding Shoe Shop Melbourne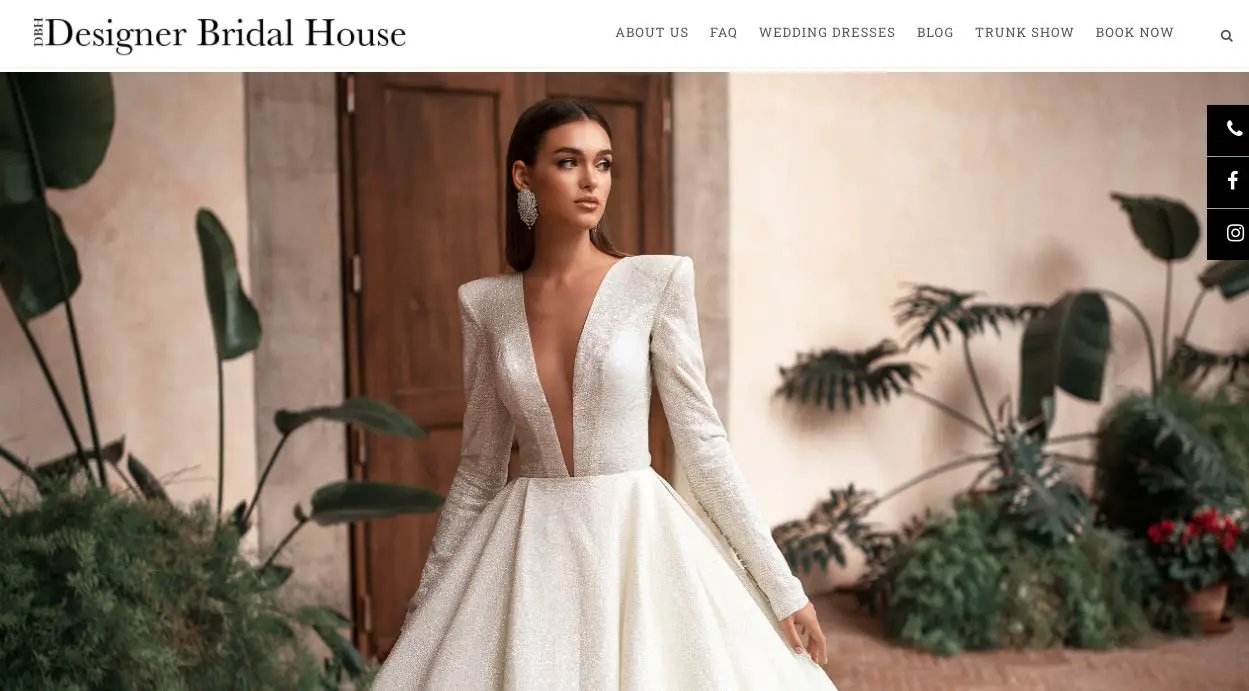 designerbridalhouse.com.au
1396702871
Designer Bridal House is accredited by the Australian Bridal Industry Academy (ABIA)
Step into a store filled with stunning and luxurious ready-to-wear wedding gowns sourced from Australian and internationally renowned designers and brought to Melbourne for our lovely brides-to-be. In a very private setting, sample our sought-after labels such as Milla Nova, Adi Shlomo, Studio Levana, and many more.
We also offer in-house couture services for the more creative and adventurous bride. We will collaborate with the bride from beginning to end to design and create a one-of-a-kind custom made wedding gown that is perfect for her in every way.
Georgies Bridal Shoes - Wedding Shoe Shop Melbourne
georgiesbridalshoes.com.au
0403156443
Shopping and selection are simple at our Cambridge Street location, which offers convenient parking and friendly and professional service.
Our shoes are all made with a strong emphasis on quality, style, and comfort. Most of our shoes can be dyed for use that day or later.
Shehzarin Batha Couture - Wedding Shoe Shop Melbourne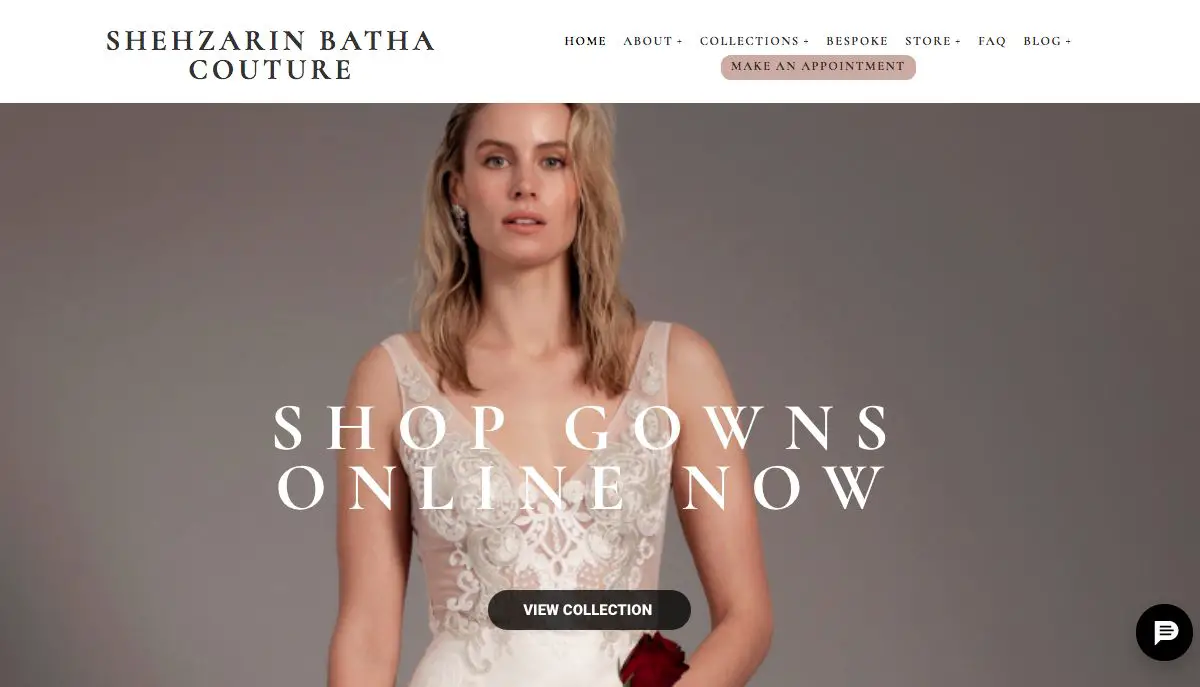 shehzarinbathacouture.com.au
139509341
Shehzarinbatha transforms dreams into reality by fusing conventional know-how with cutting-edge design, emulating the bold, vivacious, and fearless women of the city she adores. By using highly specialised techniques and drawing inspiration from intricate patterns, historical styles, and modern silhouettes, Shehzarin batha creations reveal themselves in the finest details and the most exquisite fabrics.
The iconic designs of Shehzarin Batha Couture honour the heritage of made-to-measure with a modern, youthful design aesthetic and were inspired by a love of the timeless couture tradition. The Shehzarin Batha bridal experience is a story told through the finest fabrics and a unique touch that makes each gown truly one of a kind, inspired by the strong and brave, beautiful and sexy woman who appreciates fine craftsmanship and has an attention to detail.
With her passionate, cutting-edge approach to design, the trailblazing, classically trained couturier and founder of ShehzarinBatha Couture is rewriting the guidelines for made-to-measure bridal wear.
Shehzarin began her career at Australia's RMIT before moving on to study at the internationally renowned London College of Fashion. Shehzarin quickly became known for her effortless, sophisticated, and distinct designs, and she worked with industry heavyweights such as Alexander McQueen before returning to Melbourne to launch her own wedding and corsetry business.
JJsHouse - Wedding Shoe Shop Melbourne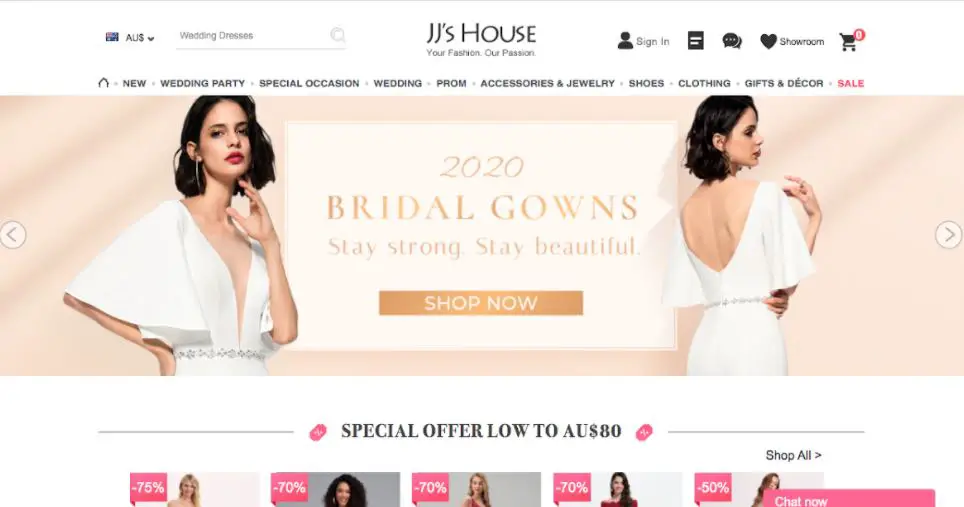 jjshouse.com.au
JJ's House, which was established in 2007, is the world's leading online retailer of wedding gowns, special event dresses, wedding party dresses, and accessories. Customers can easily browse the extensive online selection and choose their favourite dresses. JJ's House takes pride in offering excellent customer service, high quality, and competitive pricing.
The supplies and fashions you use for weddings, anniversaries, and other types of parties reflect the importance and glamour of the occasion. JJ's House has the best items for your event without breaking the bank. We are a reputable global online retailer that provides the highest quality event supplies—from couture bridal gowns and one-of-a-kind jewellery to a wide range of elegant party supplies—to make your special occasion unforgettable.
JJ's House recognises the significance of your event, which is why we only use high-quality materials and designs in everything we deliver. We have over 1,200 dress styles that can be customised and tailored to your exact specifications. And, with prices starting at $79 and savings of up to 60% off competitors' prices, all of our options are extremely affordable.
You deserve to look your best at your special occasion, from bridal gowns to evening gowns. JJ's House fulfils your dream by providing exceptional couture bridal fashion and impeccable design at an affordable price. In our collections, only the highest quality materials and detailing are used, resulting in styles that are not only timeless but also represent the best value.
Badgley Mischka Wedding Shoes Melbourne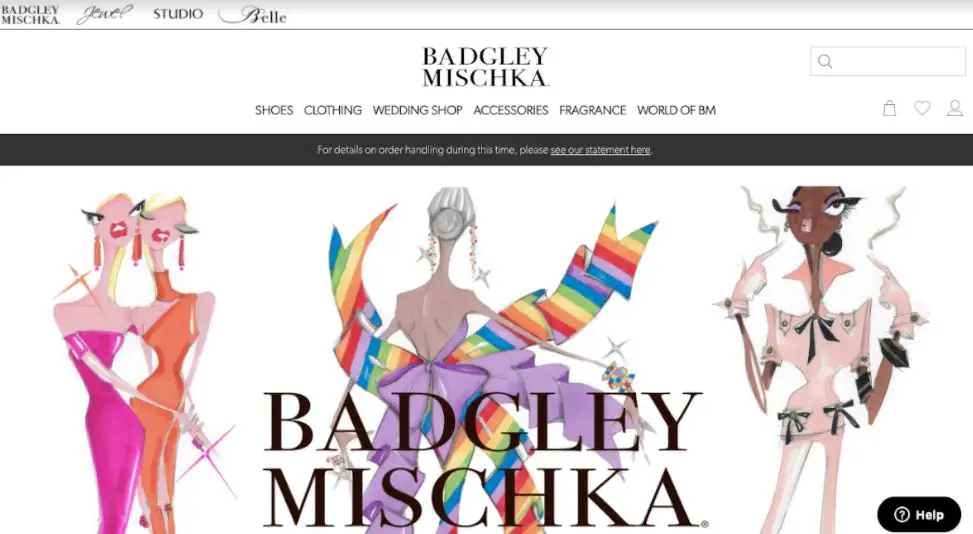 badgleymischka.com
1822234539
Badgley Mischka has long been a bridal style authority, known for our timeless modernity. We love dressing brides who make a statement at the altar, regardless of where they fall on the style spectrum. We create breathtaking bridal shoes that, while dripping with luxury and glamour, are also easy to wear and approachable for the modern bride. Explore stunning Badgley Mischka bridal shoes in a variety of styles, from classic to modern, to find a pair that complements or informs your unique aisle-style.
We understand that no two brides are alike, which is why we offer styles ranging from traditional to avant-garde. Transform the aisle into a runway with a pair of glamorous bridal pumps — perhaps a peep-toe or an ankle strap? — adorned from ankle to heel in Hollywood-inspired adornments. Our approachable, laid-back creations, such as embellished slide sandals, bridal flats, and kitten heel shoes, will appeal to more relaxed brides and those looking for elevated getting-ready shoes or shower styles. The official Badgley Mischka website will help brides of all personalities find the perfect pair.
All-over embellishments are our speciality, and everyone will notice when you're wearing a pair that sparkles from a distance. Add a pair finished with all-over rhinestones, soft satin, or statement straps to your classic, modern, or elegant bridal look. Badgley Mischka bridal shoes are created with the modern couture customer in mind. We do not take inspiration from the runway, but rather inform it. That means that when you wear Badgley Mischka, you're always wearing something both classic and modern, making it ideal for any night out.
Jeanette Maree Wedding Shoe Shop Melbourne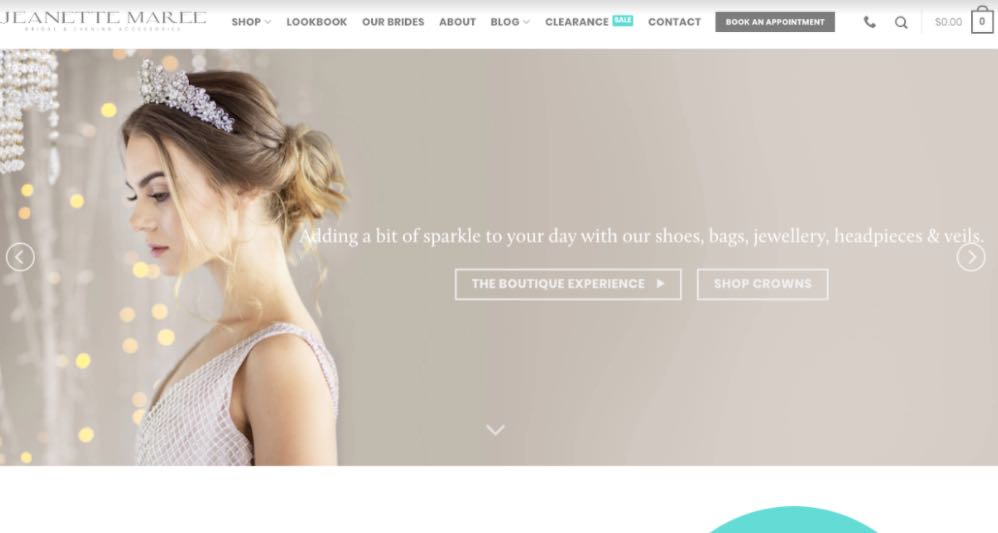 jeanettemaree.com
1398228842
Jeanette Maree is in the heart of Melbourne's bridal and fashion district in Armadale, just fifteen minutes from the CBD. The boutique sells luxury imported and custom-made items. It displays fashion jewellery, bridal, evening, bespoke, and one-of-a-kind pieces in an elegant manner. Evening bags and shoes are hand-picked from both domestic and international sources to complete your overall look.
Enjoy the experience of having our award-winning staff guide you through our exquisite collection, a must-do on any bride's planning list. Make an appointment or come in for a look today.
We are Australia's most awarded bridal and fashion accessory designer, as voted on by brides like you. You know you're in the hands of experts after winning over 25 awards in 16 years of assisting over 10,500 brides. Jeanette Maree is a haven for the busy bride, displaying a huge range of jewellery, veils & fascinators, bags and shoes. It is a definite "must do" for every bride's wedding planning lis.
Our professional stylist is available to you anywhere in the world. Simply send us a photo of your gown and a few details about your gown and preferences, and a stylist will guide you through the range to find the perfect accessories for your wedding, from head to toe.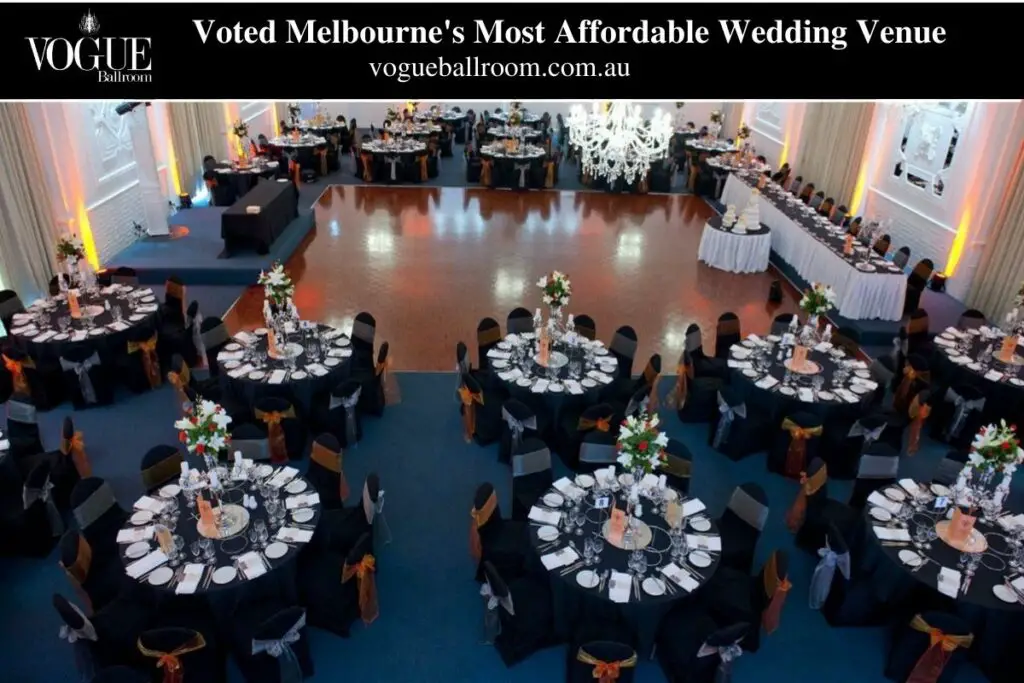 The White Collection - Wedding Shoe Shop Melbourne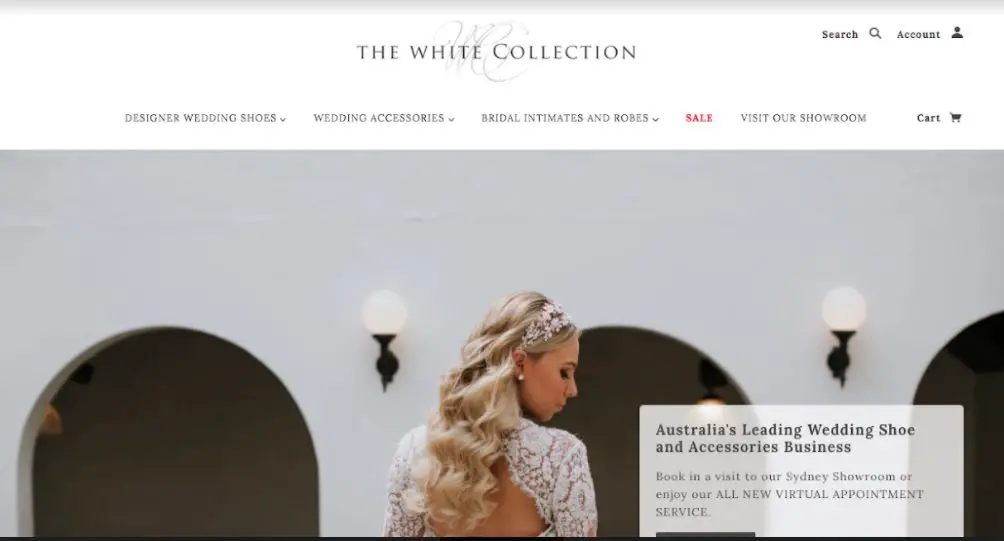 thewhitecollection.com.au
1300858135
BRIDAL, WEDDING & DEBUTANTE SHOES AUSTRALIA
The White Collection was the first and largest online retailer of designer bridal, wedding, and debutante shoes in Australia. The White Collection features incredible and award-winning designers from all over the world. Choose from renowned designers from the United Kingdom, the United States, and Australia. Our collection includes some of the most elegant and stylish wedding shoes available online. Do you want classic, elegant, or modern bridal shoes? Then select from the entire collection of stunning designs in both classic and modern finishes. The White Collection makes it simple to achieve a look of consummate elegance. Visit our entire store today!
The White Collection provides free shipping on all bridal, debutante, and wedding shoes throughout Australia. Choose from renowned award-winning designers such as Harriet Wilde, Charlotte Mills, Freya Rose from the United Kingdom, Jakii from Australia, and, of course, our exclusive Badgley Mischka shoes from the United States. The White Collection is the ideal place to find beautiful fashion pieces, whether you're looking for debutante, wedding, or bridal shoes in Australia.
The White Collection is committed to providing complete satisfaction to all of our customers. We offer free shipping on all orders in Australia to ensure your experience with us is as perfect as our wedding shoes. We will work tirelessly to exceed your expectations, no matter where you are. Furthermore, if there are any problems with any of our shoes, we offer a free exchange.
The White Collection is the only place to turn if you want to buy classy wedding, debutante, or bridal shoes online with confidence. We are the top online retailer in Australia, and we offer free shipping and exchanges on all orders placed within Australia*.
Gino Ventori Shoes - Wedding Shoe Shop Melbourne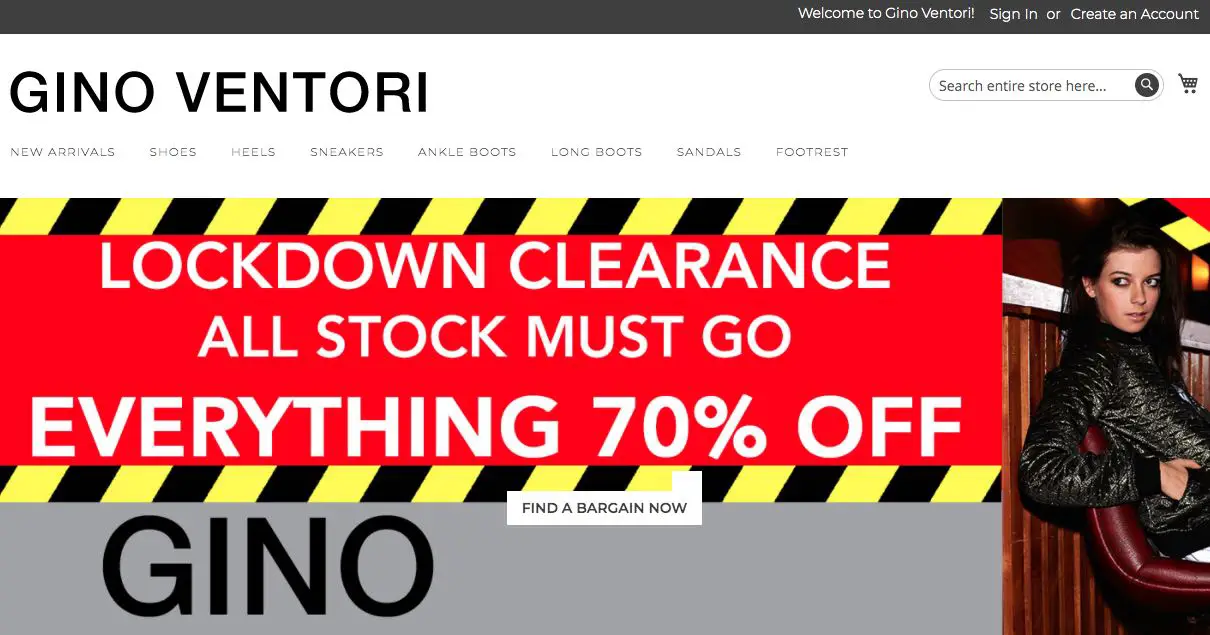 ginoventori.com.au
1398414682
Gino Ventori purchases premium components from suppliers all over the world to make shoes that are not only attractive but also cosy enough to wear all day.
Our designers have extensive experience designing for the European fashion and comfort markets, and they are now working to adapt these designs for the Australian market.
Frequently Asked Questions
The average cost for wedding shoes is $175, but can go as high as $900 if you want a designer brand. Just like the dress, venue, and overall wedding—know how much you're willing to pay for wedding shoes. This will help narrow down your search before you start.
If you're throwing a seaside or garden wedding, make sure to choose shoes that are sand and grass-friendly like espadrilles, block heel sandals, or flats. For formal ballroom weddings, closed-toe pumps or embellished sandals always make for a timeless choice.
Since many floor length gowns or dresses are unlikely to show any part of your shoes during the whole party, but there is still some chance that your shoes may peek out often. For this reason, they should be dressy enough to arm you with the charismatic appearance fit for a party