After months of planning the all important ceremony, searching for the perfect hotel to spend your wedding night often becomes a hurried affair—and between rooftop pools, continental breakfasts and stunning scenic views, the decision is far from easy.
Whether it's sipping on complimentary champagne or being welcomed by an artfully placed arrangement of rose petals, these romantic stays across Melbourne offer luxury at its finest.
Whether you're looking for an exclusive five-star hotel, a sophisticated restaurant with spectacular harbour views or even a luxury vessel, you'll find your perfect Melbourne wedding night accommodation for 2020.
Real estate experts always say location matters. When it comes to a wedding reception, we agree, as your choice of venue is what can turn an enjoyable celebration into a memorable extravaganza. To help make your choice, here are the top 30 wedding night accommodation in Melbourne, Victoria.
To help you get started on your wedding night accommodation, we've rounded up our best accommodations from right across Melbourne, Victoria.
Read on to discover where to start your search.
Add a header to begin generating the table of contents
The Giant Tipi Company Wedding Night Accommodations Melbourne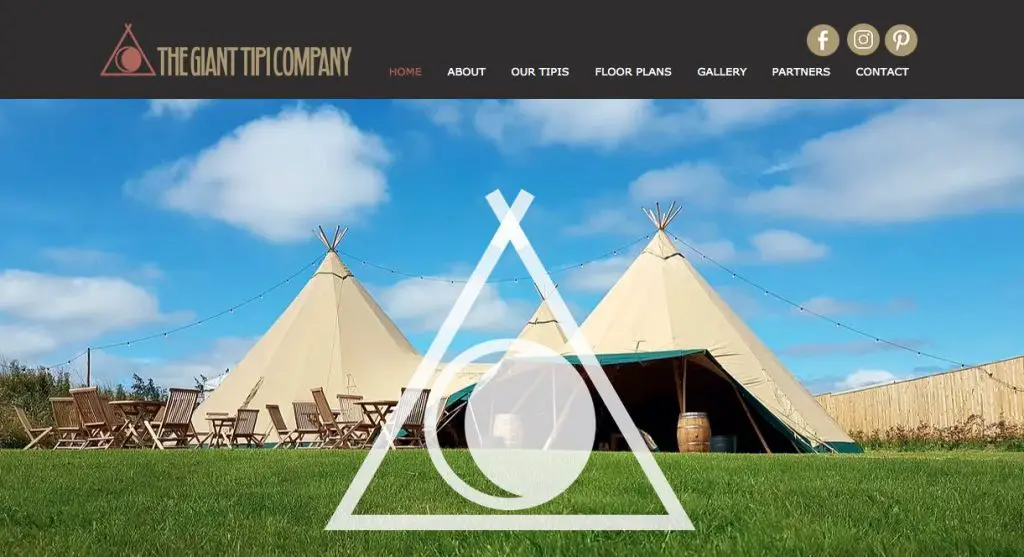 thegianttipicompany.com.au
451307249
Already boasting a combined 30 years' experience in the wedding and event industry, our young team are committed to creating beautiful, bespoke spaces that are one of a kind. Bush, farm or beach - our Giant Tipis are incredibly versatile, visually stunning and provide an impressive complement to the great Australian outdoors.
We are a Melbourne-based company covering VIC, ACT and NSW and can cater to weddings, parties, festivals and corporate events. Whether you want to create a memorable and inspiring experience on your big day or effortlessly promote your company or brand, our passionate team will ensure a unique experience that will leave an ever-lasting impression.
THE GIANT TIPIS
Our Giant Tipis are ideal for weddings, parties, festivals and all sorts of events! Built by skilled craftsman with ethically-sourced materials, these tipis are exceptionally strong and durable.
In warm weather, the sides can be raised, providing a cool breeze and shade while during cooler times, the sides are pulled down to create a warm and cozy environment. The latest in fire-retardant canvas technology also allows us to install specialised internal fireplaces when requested.
One Giant Tipi with the sides down can accommodate up to 64 guests seated or 74 guests standing, and with the sides raised, up to 100 guests. For larger groups, the unique design of these tipis allows us to link two or three together, creating an ample event space.
Sheldon Reception Wedding Night Accommodation Melbourne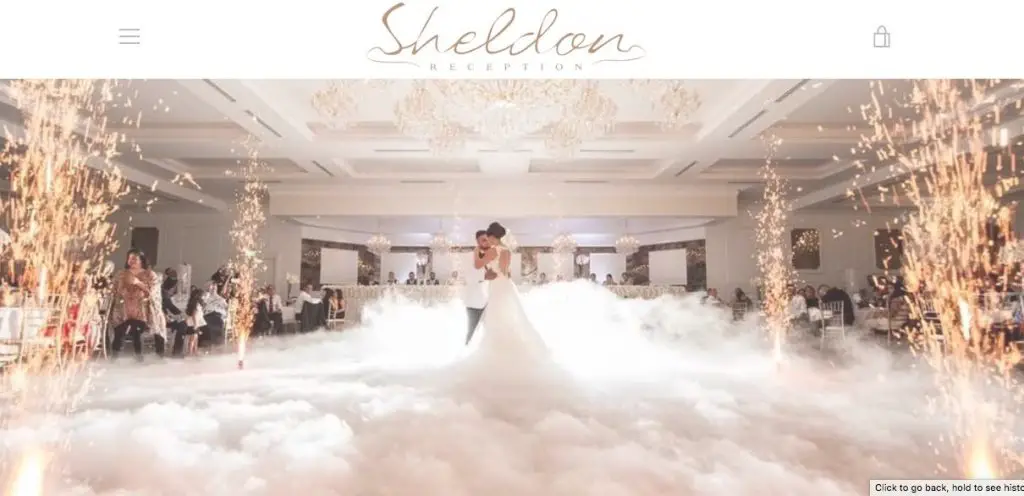 sheldonreception.com
39364222
Sheldon Reception
prides itself on providing a totally professional, comprehensive approach to working with you to plan your special day. Trust the venue's wedding coordinators, with over 20 years of experience, will help you to create that picture-perfect wedding you have always wanted.
From entertainment and wedding cakes to prestige cars, Sheldon Reception has everything you need to not only make your day run seamlessly but be extra special. The impeccable service standards, superb presentation and friendly staff, will ensure you and your guests have an unforgettable experience.
Bliss Room
The features of this room are unique to Sheldon and emerge to delight and surprise your guests. You slowly ascend through the floor to greet your guests in a fully enclosed beautiful glass elevator.
Delphinium Room
Romantic and elegant, this magical room seats 70-240 people in air-conditioned comfort and is perfect for that smaller wedding or special event. With superb lighting, the ambience is charming and surprisingly intimate.
Sheldon Gardens
The Sheldon Gardens offers very flexible seating arrangements, depending on the style of your function, and is also very popular for dinner dances and a wide range of corporate events and luncheons.
CHG Australia Wedding Night Accommodation Melbourne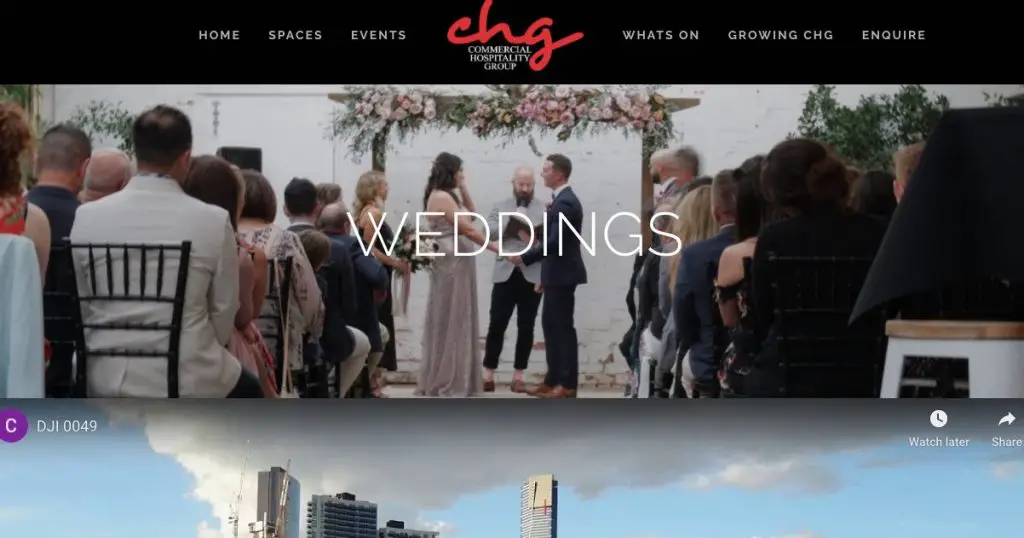 chgaustralia.com
396904511
MELBOURNE'S PREMIER HOSPITALITY PROVIDER
Commercial Hospitality Group offers a stunning array of sophisticated venues for functions and events of all sizes in one of the city's most relaxed and most accessible inner-city suburbs, South Melbourne. Simply tell us your requirements, and we will take care of rest to ensure your event is a roaring success without any stress.
WHAT'S ON
Commercial Hospitality Group is known for celebrating marque days such as St Pats Day, Mothers Day, Fathers Day, Melbourne Cup and New Year's Eve, but there are always pop up events and activities happening within our venues throughout the year. Follow our event social pages to keep up to date of what's on and stay tuned for all the newest events from CHG Australia!
Ballara Wedding Night Accommodation Melbourne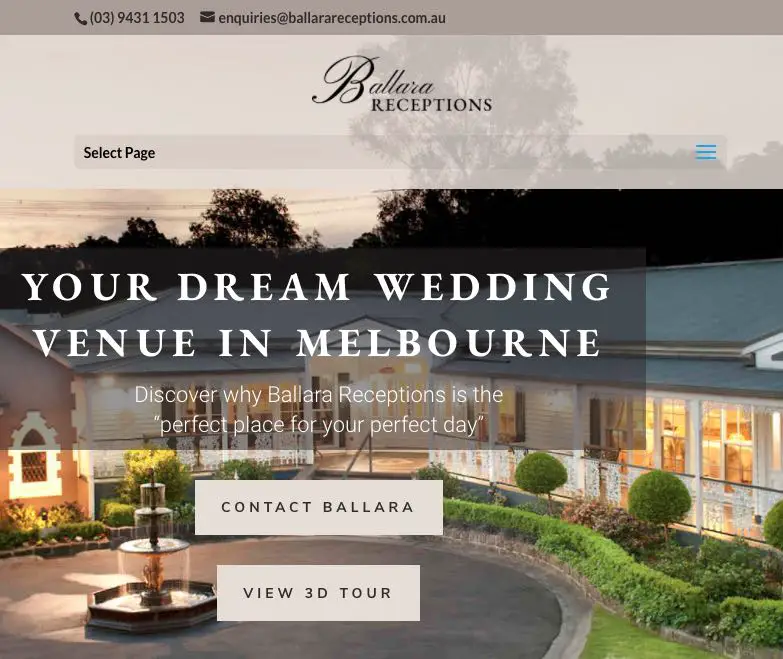 ballaraweddingvenue.com.au
394311503
ABOUT BALLARA RECEPTIONS
Ballara is a family-owned and operated business established in 1987. Our experience and professionalism have earned us one of the best reputations in the industry.
We are aware of how exciting planning your wedding can be, but also how it can become an overwhelming and stressful experience at times. This is where our years of experience and professionalism will come into play, and our fully inclusive packages are invaluable. From ceremony to reception, we work closely with you to bring your inspirations to life in our beautiful wedding venue and help you coordinate an exquisite tailor-made wedding.
The team at Ballara look forward to helping you plan a beautiful and unforgettable day of celebrations for you and all your guests.
Our mission is "To give our clients an experience of a lifetime, by always exceeding their expectations by providing exceptional service and high-quality food."
SIT DOWN WEDDING PACKAGES AT BALLARA RECEPTIONS
We have tailored our sit down wedding packages to accommodate every couple's individual requirements.
Canapes & drinks will keep your guests busy while you complete your photographs. Guests will have a warm bread roll & butter waiting for them when they are seated. All of our packages include a three-course sit-down meal served on an alternating 50/50 basis.
We have an extensive menu taking influences from cuisines around the world to ensure each couple can put together the menu that suits them and their guests the best. An inclusive alcoholic drinks package of beer, wine and soft drinks is also part of the price per person.
Tatra Wedding Night Accommodation Melbourne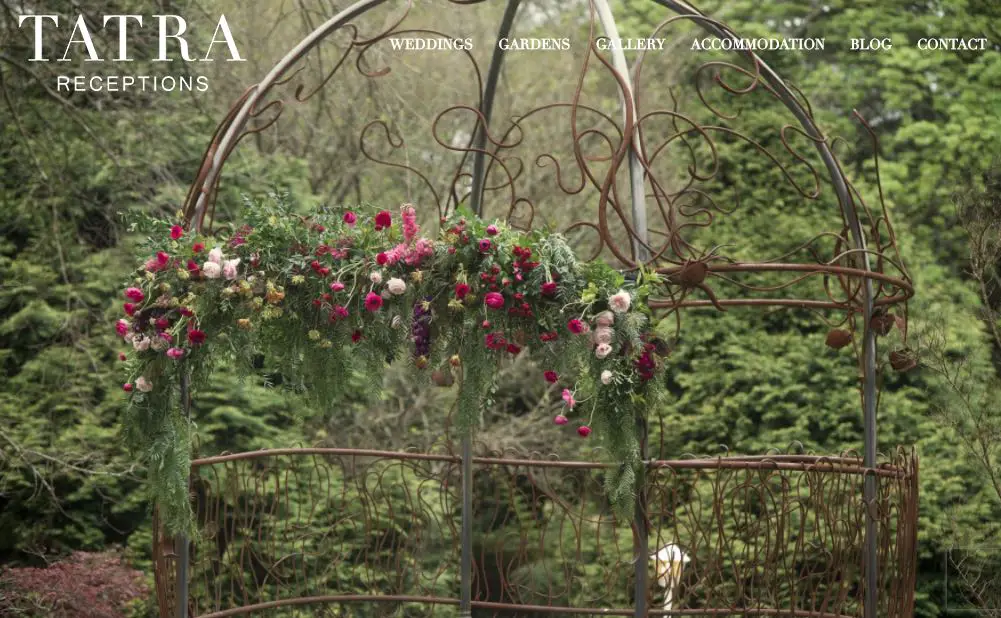 tatra.com.au
397511065
TATRA'S NEW LOOK
We're proud to announce that our recent stunning renovations of Tatra Receptions are complete.
MELBOURNE'S PREMIER GARDEN WEDDING LOCATION
Tatra Receptions is one of Melbourne's premier wedding reception venues. We are located in the Dandenong Ranges, just one hour from Melbourne's CBD.
Set amongst ten acres of established gardens, with soaring views of the Dandenong Ranges forest, Tatra Receptions is your dream wedding destination.
Quat Quatta Wedding Night Accommodation Melbourne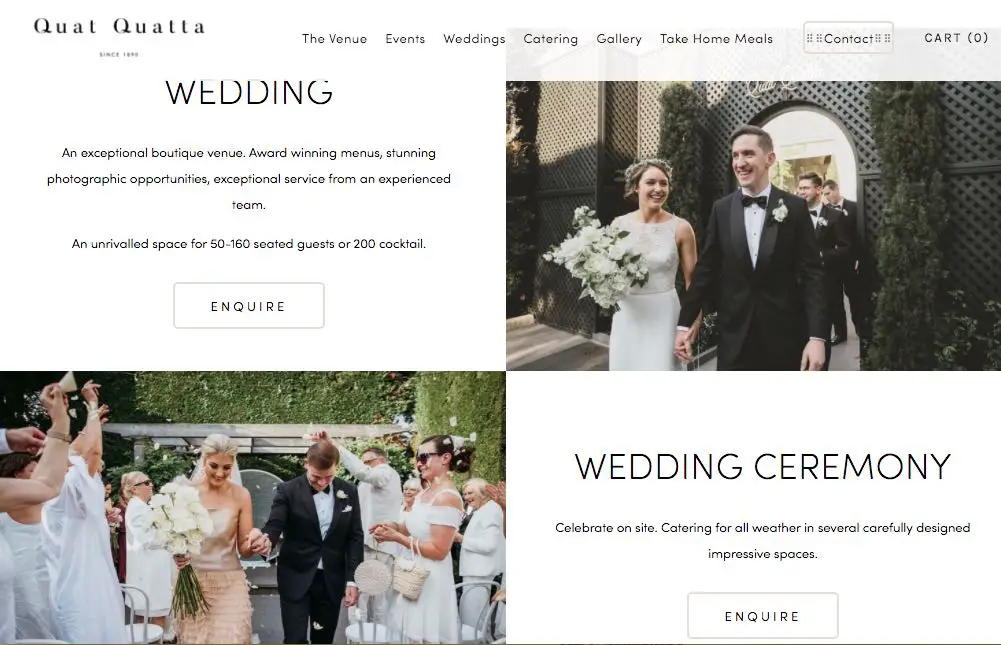 quatquatta.com.au
395286483
WEDDING
An exceptional boutique venue. Award-winning menus, stunning photographic opportunities, outstanding service from an experienced team.
DINING ROOM
A dramatic yet neutral space, a beautiful canvas for any event. Funk it up with festoon lights & long tables or take a classic path with white linen & Georg Jensen candelabra. Soaring ceilings over a vast parquetry dance floor. Spectacular for dining & dancing.
COURTYARD
Romantic & intimate, ideal for a wedding ceremony and drinks. A unique outdoor space with festoon lighting, bronze fountain & pop-up bars.
Lyre Birdfalls Wedding Night Accommodation Melbourne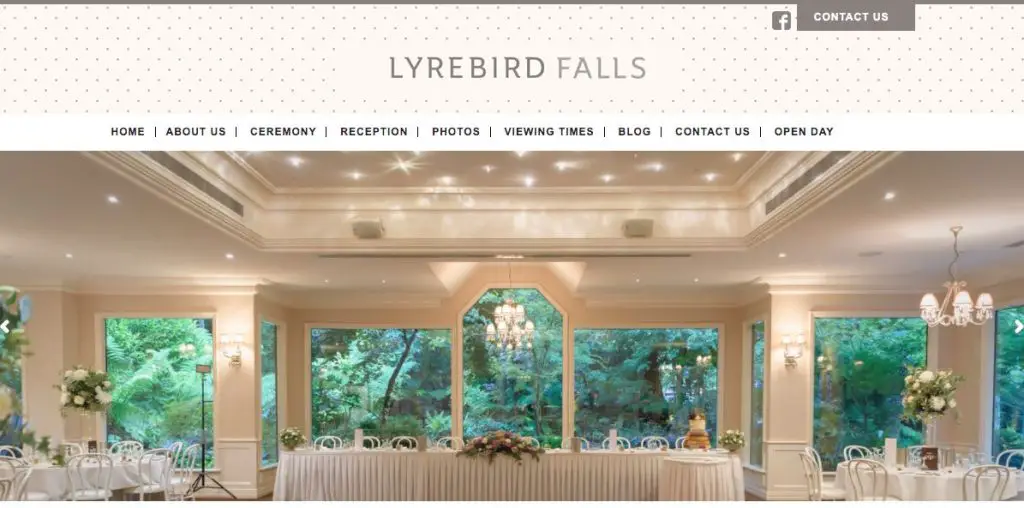 lyrebirdfalls.com.au
397552505
Lyrebirds Falls has set the standard for unique, intimate and beautiful weddings.
In addition to Lyrebird Falls, we also own the popular wedding venues Poet's Lane and Tatra, even in the magnificent Dandenong Ranges, and only 35 km from the Melbourne CBD.
Towering trees, lush ferns and running streams are all aspects of Lyrebird Falls that attract our clients. Yet, we are often told that it's the personalised and experienced service offered by our wedding coordinators that really makes the difference to the many weddings and receptions we host. Our wedding coordinators were voted the best for two years running at the Australian Bridal Industry Awards and know how to make your dreams a reality.
Our wedding coordinators, most of whom have been with us for many years, will work closely with you to ensure that your vision for your unique wedding ceremony and reception is precisely what you would like. With only one wedding ceremony held onsite each day, your wedding coordinator will have your undivided attention.
Please feel free to contact us and arrange a personal venue tour or find out more about our associated wedding reception venues in the Dandenong Ranges.
Luna Events Wedding Night Accommodation Melbourne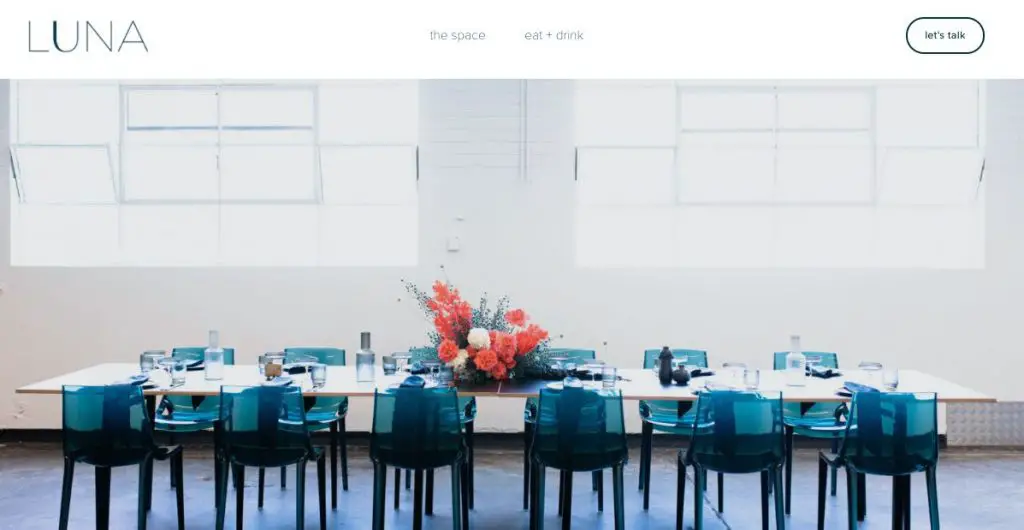 lunaeventspace.com
395322555
This is Luna.
Presenting unlimited possibilities to create, feast and celebrate, Luna event space is now open.
This industrial warehouse has been converted into an excellent venue, where minimal aesthetics allow for complete creative freedom. Sweeping natural light surrounds throughout the day, reflecting off polished concrete floors and white brick walls. Indoor and outdoor spaces provide ample opportunities for bespoke areas to excite and engage guests, and as night draws in, even the largest events feel intimate and personal.
Manor on High Wedding Night Accommodation Melbourne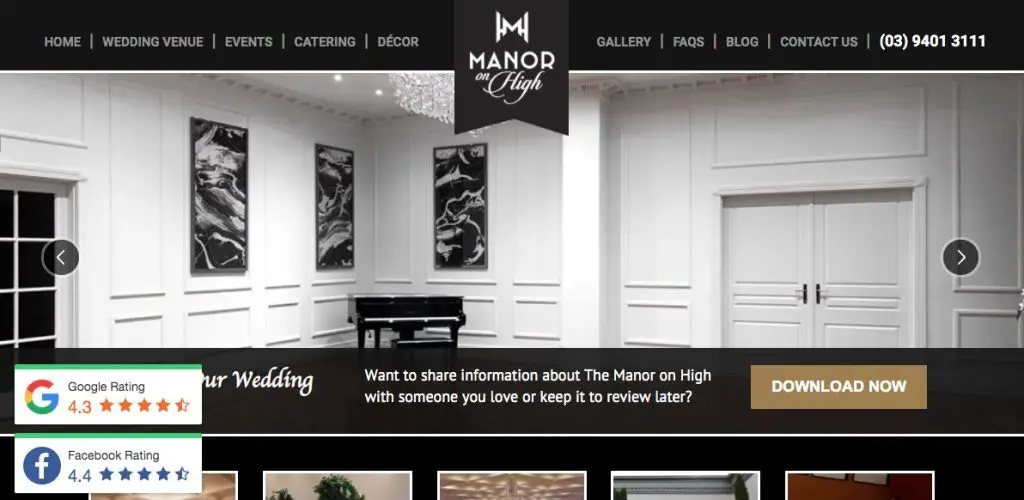 manoronhigh.com.au
394013111
Wedding Reception Venue Melbourne
Our luxurious rooms, delicious catering options and lavish outdoor settings combine to become a perfect option to satisfy your small and large wedding venue needs. Here at Manor on High, our contemporary styling embraces and compliments the highest standards of event excellence. Our commitment to delight individual tastes as earned us a reputation for exceptional quality at the top of expectations.
Directing over 300 wedding event celebrations every year, the Manor has gained a reputation as one of the best wedding reception venues in Melbourne. We invite you to explore our rooms, services and grounds. Each room is accompanied by bridal quarters, a cigar bar lounge, and a private courtyard. Whether you're after an intimate, luxury wedding venue or a large event space, Manor on High has the options to accommodate your event needs.
Decor & Ambience
We know how vital décor and ambience are and with that in mind, our events team offer a range of modern and stylish chair options and table centrepieces. These are all included in your per person package.
Each of the pillar-less rooms features impressive crystal chandeliers set the tone for luxury, elegance and style. Fully air-conditioned and centrally heated, each room has its own grand foyer entranceway and ample complimentary parking. The private cigar and bar lounges are complete with dedicated baristas.
A range of AV equipment is readily available. We work with event partners whose wide range of event theming options are guaranteed to delight.
Farm Vigano Wedding Night Accommodation Melbourne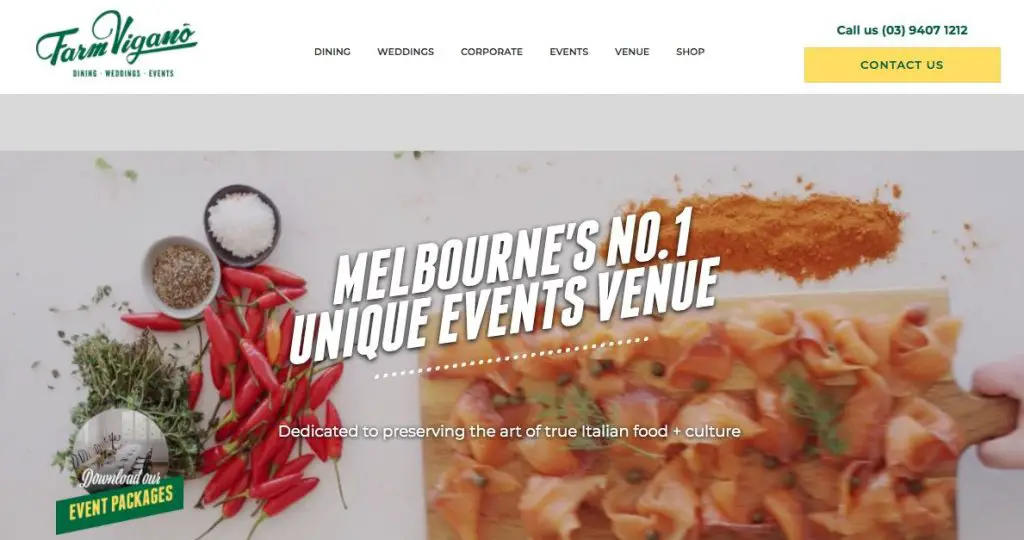 farmvigano.com.au
394071212
Whether you are having a romantic dinner for two on date night, an anniversary or birthday, we have a table for you. You'll be captivated by the panoramic views from the Italian Terrazza while dining on Melbourne's finest authentic Italian cuisine.
Each wedding and function held at Farm Vigano is unique and individual. To help make your day truly special, our experienced event team is on hand to guide you through the whole event process. Drawing upon their wealth of expertise, our team will ensure that everything runs smoothly for a truly spectacular experience.
Grand Hyatt Wedding Night Accommodation Melbourne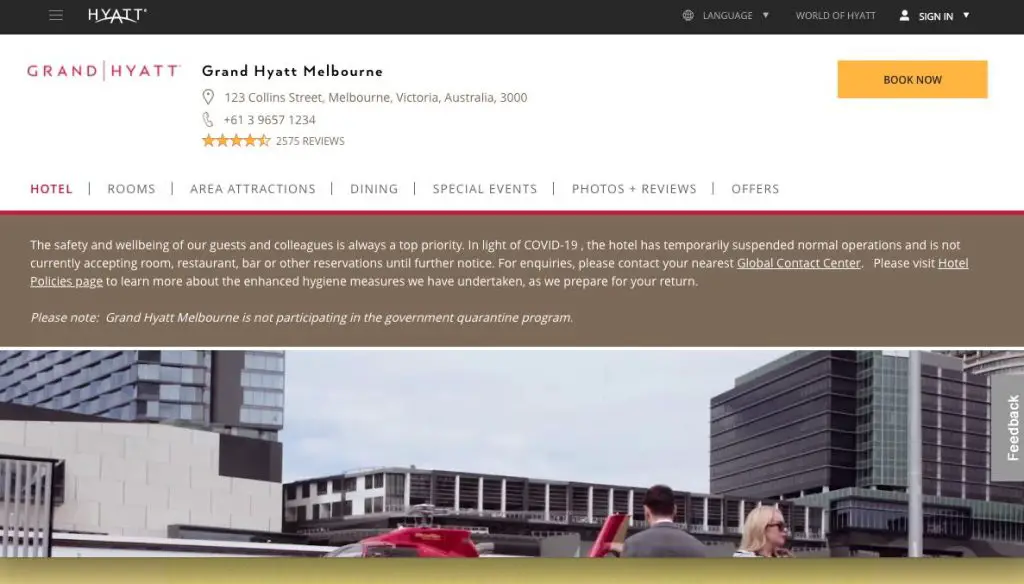 hyatt.com
396571234
Luxury 5 Star Melbourne Accommodation
Discover a Melbourne icon. At Grand Hyatt Melbourne, a luxurious stay awaits you, in the heart of our dynamic city. Located prestigiously on Collins Street, surrounded by the city's high fashion and fine dining. Many of Melbourne's top tourist attractions are all within walking distance, including business, retail, sporting and theatre districts. Featuring 550 spacious guest rooms and suites, delectable dining and an events floor with 15 innovative spaces. With our ideal location for both business and leisure travellers, coupled with exemplary service, we invite you to #GoGrand in one of the world's most livable cities.
Spaces
Both creative in approach and innovative in design, Grand Hyatt Melbourne offers flexible floor space, 15 inspired event spaces and an exclusive group registration area to bring any occasion to life. The clean, modern design provides the ideal backdrop, affording an abundance of natural light in all breakout rooms, a flexible layout, along with the latest in audiovisual technology.
Fenix Events Wedding Night Accommodation Melbourne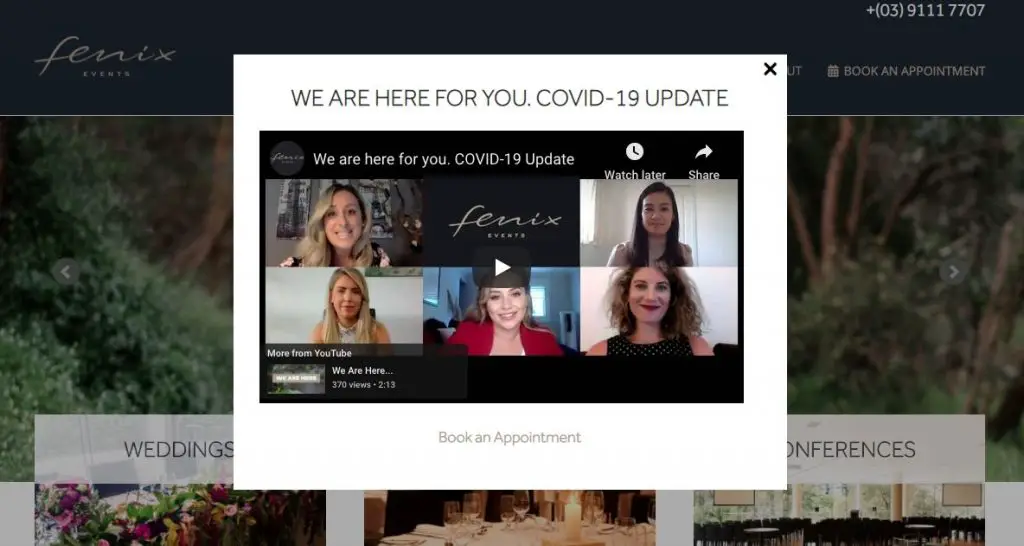 fenix.com.au
394278500
We are located in a beautiful position in bustling Richmond but on the banks of the Yarra River. Surrounded by nature, and the tranquil sounds of bellbirds and rosellas, Fenix has all the benefits of a country wedding, but we are also only 10 minutes from the CBD, so your guests will find it easy to get here and will be amazed at the experience we offer…
Our rooms are contemporary and unique, with floor to ceiling curved windows, and covered outdoor areas so your guests can truly enjoy the river views, no matter what time of year it is. A million-dollar makeover giving you new, stylish and contemporary rooms to choose from
WEDDINGS AND CEREMONIES
Fenix Events is an attractive option for unique wedding ceremonies in a natural, riverside setting. With a spectacular view of the river, surrounded by greenery, your ceremony will be one to remember!
Wedding ceremonies at Fenix Events can be held outdoors or indoors, both with beautiful views and modern comfort. Couples can marry outside on our River Terrace and then move indoors for their reception as the sunsets. Or, if you're just after a ceremony only location, you can say 'I do' inside the venue with up to 300 friends and family looking out through floor to ceiling windows at the Yarra and treetops.
The Luxor Wedding Night Accommodation Melbourne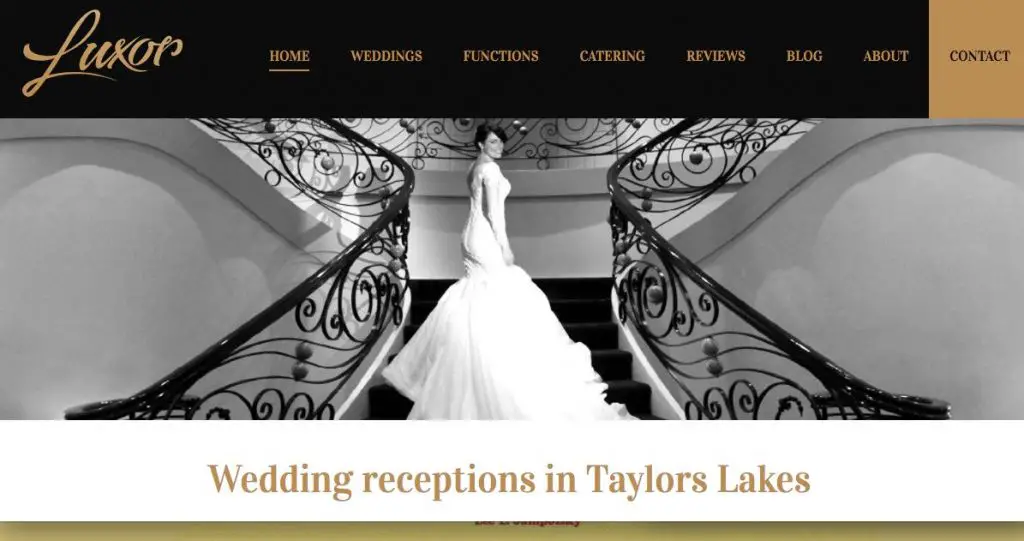 the-luxor.com.au
394491111
Due to the Government restriction around COVID-19, The Luxor is currently unable to hold any functions. We are still taking enquiries for when these restrictions have been lifted, and we're open again for parts.
Nestled in the beautiful leafy suburb of Taylors Lakes, The Luxor Function Centre is the perfect place for your wedding reception. Our friendly and knowledgeable staff ensure an unforgettable night that exceeds all expectations – from elegant decorations to delicious food and dancing until your feet hurt! With two spacious function venues that can be arranged to your specific needs, The Luxor can cater for up to 500 guests.
Weddings
With classical grand staircases, high ceilings and spacious surroundings, your first entrance as husband and wife is guaranteed to be with old-world glamour and style at The Luxor, one of Melbourne's premier wedding venues.
Experience the elegance of our Ballroom and Alexandria room with our affordable room hire packages. Macedonian, Lebanese, Asian, Indian and Sri Lankan wedding styles are perfectly catered for at The Luxor Function Centre.
Melbourne wedding venue
As one of Melbourne's leading wedding venues, The Luxor at Taylors Lakes will help you to create long-lasting memories of your wedding. If you're looking for a space with the perfect ambience to hold an unforgettable wedding reception, The Luxor is the right venue for you.
With classical grand staircases and high ceilings, The Luxor is more than just a function venue – it's an experience. Your first entrance as husband and wife is guaranteed to be with old-world glamour and style at The Luxor. High ceilings and spacious rooms designed around centralised circular dance floors await your family and guests, ensuring they are seated in comfort and style – with a perfect view of the bridal party.
Our open dance floors, encased in ornate iron balustrading and comprising rich parquetry, are perfect for your first dance as husband and wife. Large and spacious, our dance floors will ensure you dance the night away to modern beats or traditional cultural dances including Greek, Macedonian, Italian, Albanian, Maltese and Middle Eastern – and the dancing will be every bit as memorable as the wedding ceremony.
All Smiles Sorrento Wedding Night Accommodation Melbourne
allsmiles.com.au
404001165
All Smiles was established in 1997 with our first venue in Ringwood East. We added our Docklands and Sorrento locations to create a trifecta of areas perfectly suited to Cocktail Functions/events and weddings.
Our Philosophy
Not just a normal cocktail function
We aim to provide a far more social environment for you, your closest friends and family to enjoy incredible food, a fantastic venue and outstanding service.
The Food Quality and Quantity
Probably the biggest concern for people choosing a cocktail style event is the food. Not just the quality, but more importantly, the quantity of food served. This is a genuine concern, as we have all left cocktail functions and gone straight to McDonald's on the way home. We guarantee that this will never occur at our cocktail functions. The other concern with food is quality and variety. No one does it better. Our menus are designed to appeal to a broad cross-section of people and are created using only the freshest of ingredients.
The Ivory Elsternwick Wedding Night Accommodation Melbourne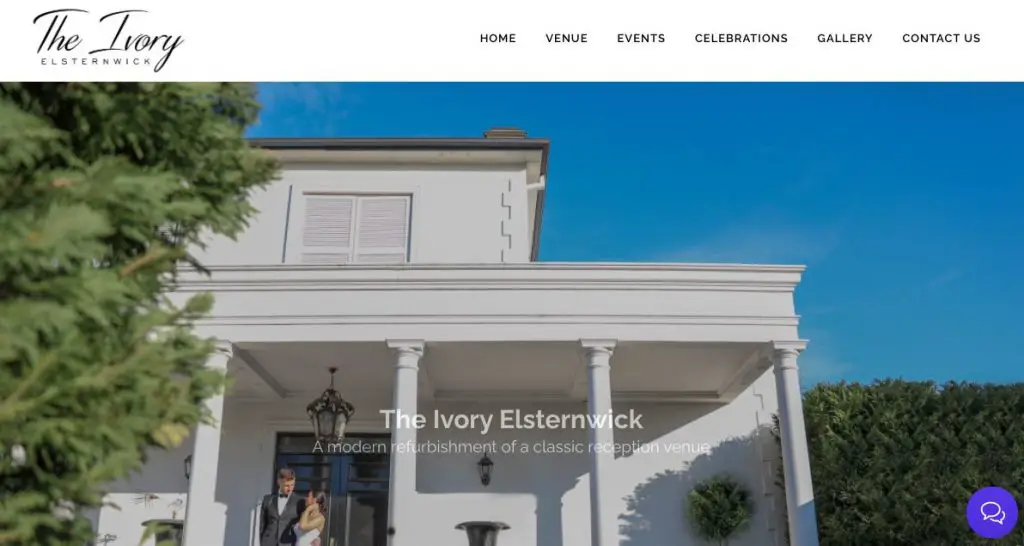 theivoryelsternwick.com.au
421446550
Melbourne's newest reception venue. Hidden in the leafy streets of Elsternwick, only a stone's throw from St Kilda, Brighton & Elwood and only 5kms from the CBD; The Ivory is a must-see following its full renovation. With spacious interior & a sophisticated aesthetic, it is set to become a favourite for Melbourne events!
BRIDAL SUITE & DRESSING ROOM
A personal bridal suite with dressing room, bathroom and fireplace, is a rare luxury and awaits you when you arrive here at The Ivory Elsternwick. It really is the little details that add to your day, and this is absolutely one of them!
The bridal suite is a comfortable spot for you, your bridal party and family to have a drink, something to eat; as well as separate space for the girls to re-apply make-up & importantly, for you all to re-cap on the day so far before joining your guests.
We will have drinks waiting for you as you arrive and shortly after delivering handmade canapes for you to devour. It is the perfect place for a quiet moment to yourselves – a space for you to come & go as you please. It offers a separate bathroom for you & your bridal party and a different change room for all those brides who need more than one dress on your wedding day (another essential item, right ladies?)
San Remo Ballroom Wedding Night Accommodations Melbourne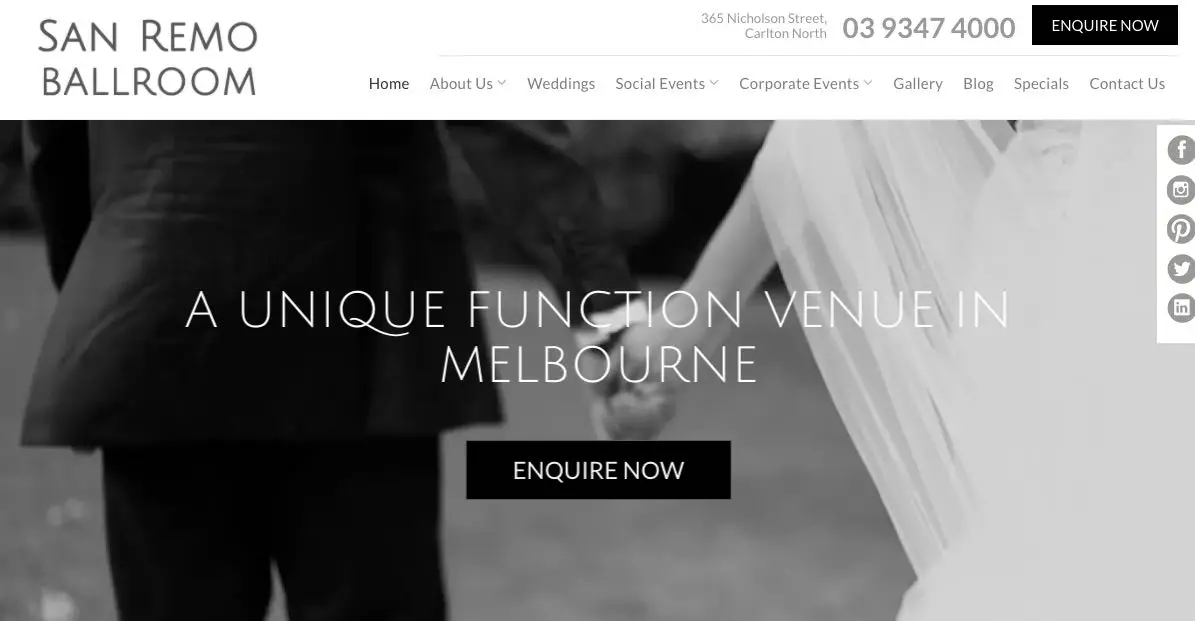 srbevents.melbourne
393474000
A STUNNING FUNCTION VENUE IN MELBOURNE
Our exquisite décor creates an elegant ambience and atmosphere. San Remo Ballroom is known as one of the best wedding venues in Melbourne, with many decades of experience hosting fantastic events for people from all across Victoria.
Our Carlton venue has been recently refurbished and is now more breathtaking than ever. Featuring vintage art deco charm and features our beautiful platform is like nothing else in Melbourne. Enjoy impressively high ornate ceilings, lavish chandeliers, and a dance floor that will have guests partying away all night!
Somewhere special that sets the scene for the wedding of your dreams, that wows your guests, and that will help you every step of the way to make your wedding plans come to life. Welcome to San Remo Ballroom in Carlton, where turning wedding dreams into reality is what we've done best for over 60 years. Nothing is more important to us than ensuring your special day is absolutely perfect.
Two Ton Max Wedding Night Accommodation Melbourne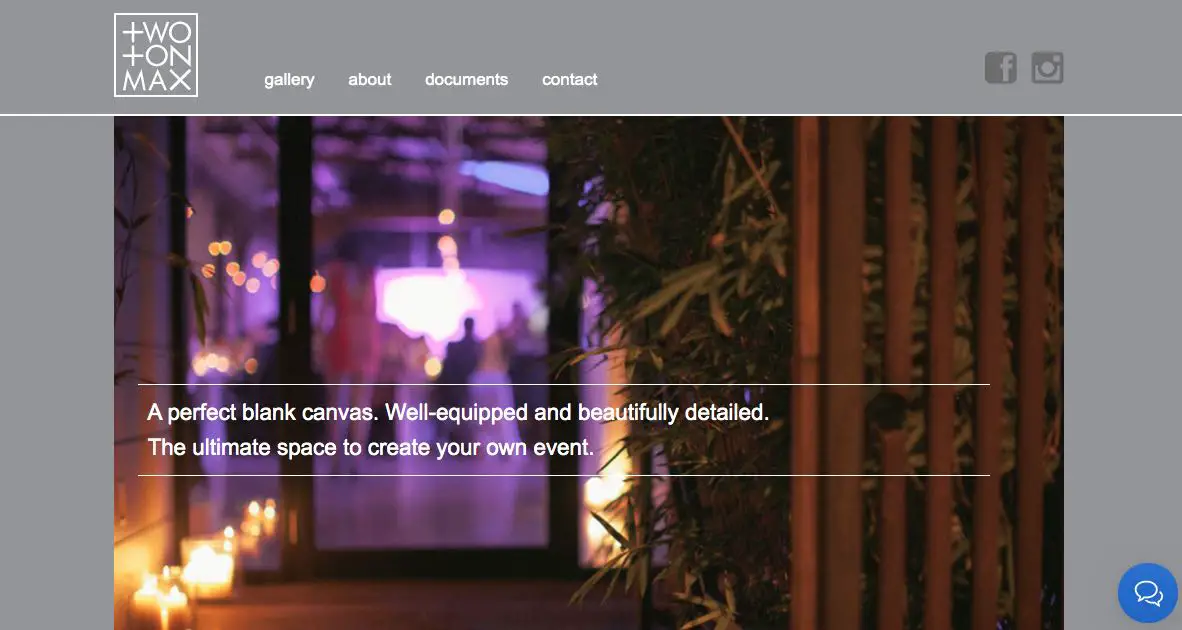 twotonmax.com.au
478650887
Twotonmax is a sensitively transformed, beautifully detailed industrial warehouse located in North Melbourne. Hidden behind an anonymous street front, it is a blank canvas you can quickly and easily transform. This is a rare opportunity to create a unique event, with your own choice of caterer and limitless options for decorating and furnishing the room.
The venue's stunning burnished concrete floor, neutral white walls and discrete lighting are easily enhanced with additional fixtures as required. An oversize marble service bar is coupled with a commercial kitchen, sparkling bathrooms, air conditioning and other facilities, all well integrated into the venue. The vintage overhead crane (two-ton max capacity) can be called into duty should it be required.
Direct street access allows for easy bump-in, ample rigging points and flexible electrical layout make it a comfortable venue to quickly and effectively tailor. The platform offers you the opportunity to create a unique event in the style you choose.