If you're a bridesmaid and looking for the best shops in Melbourne to find your dress, we have some great suggestions. Not only will these shops help you find the perfect outfit, but they also offer formal wear rental options as well. 
This means that if you don't want to buy an expensive dress or suit for just one event, then renting is a good option. Plus, this way you can also get something new without spending too much money! 
Melbourne is the city of love, and with the perfect venue, the wedding day will be one for the books. But there is more to it than just finding a dress for yourself! With your best girls by your side, you need them all in dresses that make them feel like princesses. 
They must be comfortable and confident during this nerve-wracking time in their lives.  
Here's the list of the best shops that cater specifically to bridesmaids, coming complete with beautiful gowns at affordable prices.
Add a header to begin generating the table of contents
Ultimate List of the Bridesmaid Dress & Formal Wear Shops in Melbourne
Ginger Pins - Bridesmaid Dress & Formal Wear Shop in Melbourne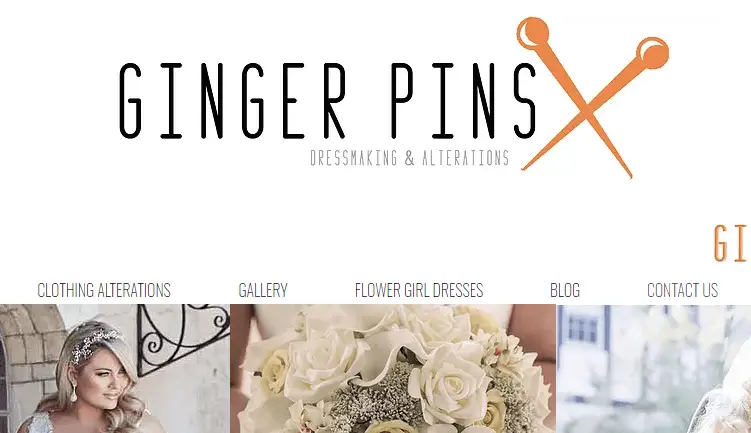 03 87957515
Ginger pins is a clothing alterations specialist located in South East Melbourne. We are specialists in bridal alterations but cover everything from bridesmaids adjustments, deb dresses and formal wear. If you are looking for expert clothing alterations, Ginger Pins is here to help.
Clothing Adjustments For The Perfect Fit.
Sometimes just the addition of a dart can make all the difference to the fit of a shirt or skirt. We are most definitely not all made the same.
However, shirt and skirt patterns are so sometimes cuffed may need taking up, length altered, and a dart added. You will be amazed at the difference it will make. Even small alterations can mean the difference between frumpy or fabulous.
Quality Affordable Alterations
Amy and the team at Ginger pins Alterations Can add straps or sleeves to your wedding dress.
And take up his pants for the honeymoon.
No alteration too big or small.
Clothing Alterations
Wedding Dress Alterations

Deb Dress Alterations

Bridesmaids Dress Alterations
Michele's Bridal - Dress & Formal Wear Shop in Melbourne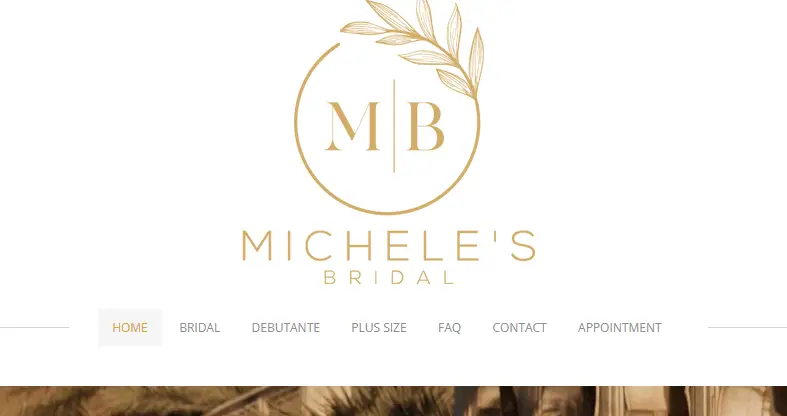 03 5831 2288 
We are not your typical bridal store; you'll find our coffee in hand, barefoot, ready to help you fall in love with, no doubt the most important gown of your life. It is important to us that you have the best experience possible. 
We want it to be relaxing, stress-free and for you to just naturally fall in love with what you are looking for. We are all about those feelings you get when you just can't stop thinking the one! 
Our Bridal collection is by far the best I've seen, although I might be a little biased as we handpick all the gowns that make it to our racks. 
The collection is largely stocked with over 200 gowns across seven different designers—each with their unique styling, which we LOVE. 
We have an equally impressive collection of Debutante Gowns & Bridesmaid Dresses also. 
The Bridesmaids collection has over 150 gowns with over 30 colours available for most designs.
Collections
Bridal

Bridesmaid

Debutante

Alterations
Maria's Bridal Studio - Bridesmaid Dress & Formal Wear Shop in Melbourne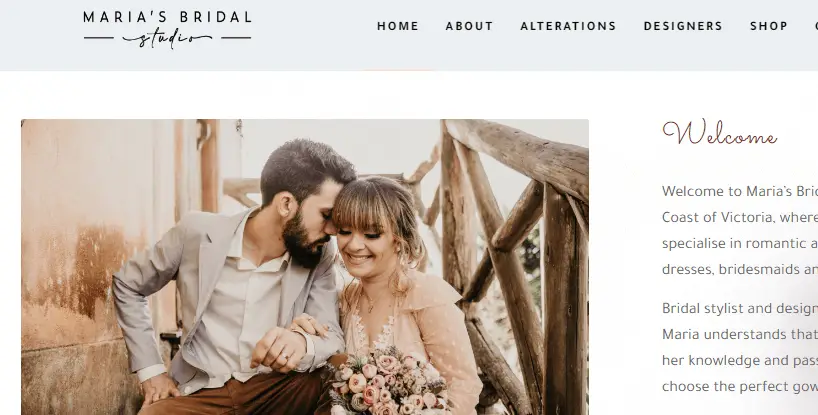 0438 483 502
Located in the beautiful Bass Coast, our gorgeous boutique has all your bridal needs. We stock a range of wedding gowns, debutante dresses and bridal accessories.
Bridal stylist and designer for over twenty-five years, Maria understands that every bride is different. With her knowledge and passion for her work, Maria will help you choose the perfect gown and alter it to suit you.
Our friendly, experienced staff will guide you through picking your dress. We can alter your dress to fit you perfectly, providing the luxurious experience you deserve for your day.
Book your appointment with us today to find your dream dress.
Our Products
A-Line

All

Bridal Hair

Couture

Essentials

Face Masks

Jewellery

Sale Wedding Dresses

Sweetheart
Alterations
We offer a range of alteration and tailoring services in our Bass Coast Studio. From wedding gowns to trousers, no job is too big or too small.
Bring your item into our Wonthaggi studio, and we'll be happy to give you a quote.
For bridal and debutante alterations, please allow 30-45 minutes. We are happy to offer fitting and tailoring for gowns that are purchased in another studio, as well as in Maria's Bridal Studio.
With over 25 years of experience altering special gowns and everyday wear, Maria is an expert at getting the perfect fit for you.
Services
Tailoring

Resizing

Wedding and debutante fittings

Hemming

Mending

Bridal party alterations, incl. suit alterations

Timely and local
Bridesmaid Dress & Formal Wear FAQs
What you wear as a guest to a wedding will depend on the dress code. A black-tie event is the most formal and requires a tuxedo, generally in black, with a white shirt, Oxfords, and a bow tie. 
At cocktail events, you'll still need a suit, but you can have a bit more fun with details and patterns – it's a more contemporary feel. Semi-formal can be ambiguous, but a suit and tie are still required. For daytime events, choose a lighter shade, and go dark for evening occasions. 
Finally, smart casual requires you to wear long trousers, a button-up shirt, and a blazer. You don't necessarily need a tie, and you can wear more casual shoes such as loafers.
Being a bridal and tuxedo store, the bride comes first. Once the bride says yes to her wedding dress, you are good to start looking at tuxedos and suits.
Some of our brides like to make sure the bridesmaids have chosen and ordered their dresses before the guys start looking, but that is entirely up to you.
Generally, give a range of looking at tuxedos and suits from 3 to 9 months before your wedding. 
Six months before the wedding is usually a very good starting place. However, the 3 to 9-month range helps the bride and groom make decisions and give the groomsmen enough time to get measured.
When selecting a dress for your pregnant bridesmaids, remember that they'll likely want something breathable, lightweight, and easy to alter at the last minute. 
Pregnant women generally tend to be more comfortable in a longer gown as shorter dresses may be a bit too short in front.
Be sure to order a few sizes up to cover belly growth in the time between purchasing the dress and attending the wedding.
Not necessarily. If you're not interested in trying to please all the different body types and styles in your group of bridesmaids, you might consider selecting a length and range of colours, then letting the ladies choose their outfits to wear. 
You can tie it all together by adding a matching shawl, a flower crown, or other matching accessories.
If the bride can afford to, it's a very thoughtful gesture for her to pay for the dress or a portion of the cost for each of her bridesmaids.
Generally speaking, bridesmaids are expected to pay for their dresses and accessories, as well as potentially hair and makeup appointments and transportation to the wedding.
Weddings are expensive! You may want to prepare for the possibility that one of your chosen few will have to opt-out for financial reasons. Try to be understanding; it truly hurts her more than it hurts you!  
If you insist on a friend being at the wedding party, consider paying for her bridesmaid dress as her bridesmaid gift.
Let her know that attending the bachelorette party is not mandatory. Believe it or not but the bachelorette party can be one of the most expensive wedding events.
If you cannot afford to pay for the dress or other bridesmaid obligations, consider having your financially stuck friend a part of your House Party.
A House Party is a group of your close friends assigned to help man wedding day tasks like handling the guestbook, passing out programs, serving cake, etc.
Le Louvre - Bridesmaid Dress & Formal Wear Shop in Melbourne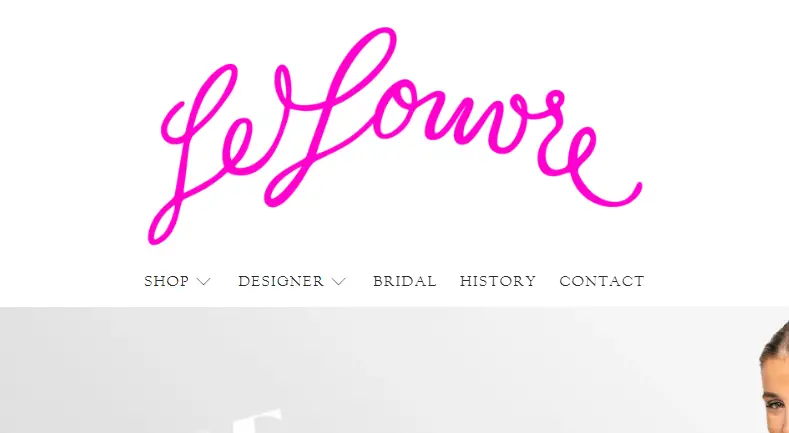 03 9650 1300
The year was 1923. Miss Wightman opened the doors of Le Louvre in a small arcade called Howie Place, which was famous because 'to do The Block' (a series of lanes between the main city streets) was the only way for society women to shop.
All Products
New Arrivals

Accessories

Bespoke Pleated Model

Blazers, Coats & Jackets

Dresses

Evening Wear

Jumpsuits

Knits & Sweaters

Living

Pants & Trousers

Tops & T-shirts

Shirts & Blouses

Skirts

Shoes
Le Louvre Brides
We offer the complete style look, including veils, headpieces and accessories. As well as help styling and sourcing outfits for the other pre-wedding events.
The bridal salon will be exclusively yours as we operate by appointment only. Attention to detail is so important, and in our intimate and quiet space, you will find the perfect setting needed to make important selections and decisions.
Pearls and Roses - Bridesmaid Dress & Formal Wear Shop in Melbourne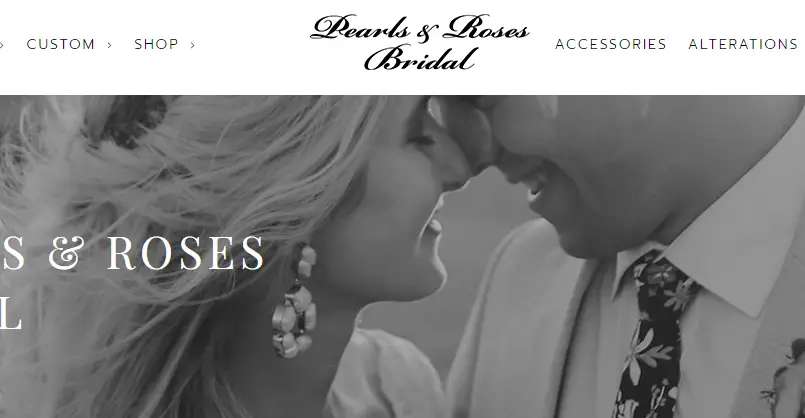 5222 2191
Pearls & Roses Bridal specialises in both couture and ready to wear bridal and evening wear gowns. Our Geelong-based dressmakers source the finest fabrics worldwide to handcraft a truly one of a kind dress for your special day. We also offer gowns for mothers of the bride, Brownlow dresses and much more.
Shop
Accessories

Bags

Bridesmaids

Candles, Scented Flowers & Diffusers

Caps

Cotton Resort Wear

Evening Wear

Faux Furs

Glasses

Gowns

Head Pieces

Intimo

Jumpers
Ready To Wear
Trunk Show

Bridal

Debutante
Custom
Bridal

Evening

Brownlow

Mother Of The Bride
Suits Online - Bridesmaid Dress & Formal Wear Shop in Melbourne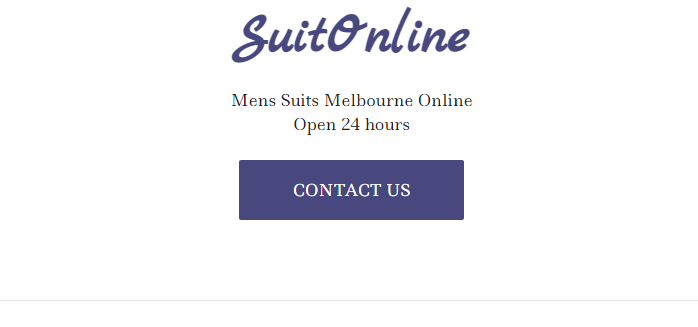 0425 750 181
Men's Suit Melbourne online and Menswear Warehouse Sale Online Melbourne.
Men's Suits Melbourne Online.
Open 24 hours.
Business Hours
Mon: Open 24 hours
Tue: Open 24 hours
Wed: Open 24 hours
Thu: Open 24 hours
Fri: Open 24 hours
Sat: Open 24 hours
Sun: Open 24 hours
Nancy Leung Couture - Bridesmaid Dress & Formal Wear Shop in Melbourne
04 4736 7357
Our brides are our creative muse. We are inspired by the bride's personality and style and bring her ideas to life.
We maintain the ethos, "Produce locally made and designed Couture gowns (Bridal and special occasion) within a warm and collaborative environment, brought to life with traditional couture craftsmanship".
Each couture gown is handmade in our studio to our client's specific measurements and style, where anything is possible. We love breaking the mould of tradition, as seen on our NLC brides page. We love women that walk to their beat!
With custom-designed gowns, we ideally like to have 6-10 months before the wedding day to make your dress, as couture takes time and attention to detail.
Lady Stardust Boutique - Bridesmaid Dress & Formal Wear Shop in Melbourne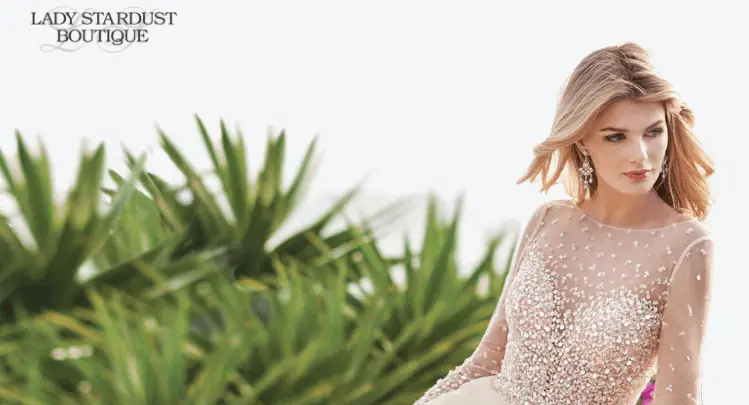 61 39388 9900
Lady Stardust Boutique is a family-owned and operated business with helpful and committed bridal consultants that are ready to assist you in your search for the perfect gown for your special occasion.
We stock an extensive range of gowns sourced from various collections and fashion houses from around the world.
Styles that vary from classic to modern with exquisite embellishments and silhouettes that are designed to flatter your figure.
Additionally, we also have a dedicated team of dressmakers with over 45 years of experience who offer an alteration service on all our garments and will ensure that your gown fits perfectly.
Bridal
Our range of wedding dresses is catered for the modern bride searching for a beautifully contoured gown in a minimalist style or embroidered with sequins.
Bridesmaids
We offer a stunning collection of bridesmaid dresses in various styles that are made to order from size 0 to 32 and in the colour of your choice.
Mother Of The Bride/Groom
Our selection of Mother of the Bride and Groom outfits are elegant and timeless. Made from the finest fabrics and trimmings, they provide all-day comfort and flatter all body shapes.
Rachel Gilbert - Bridesmaid Dress & Formal Wear Shop in Melbourne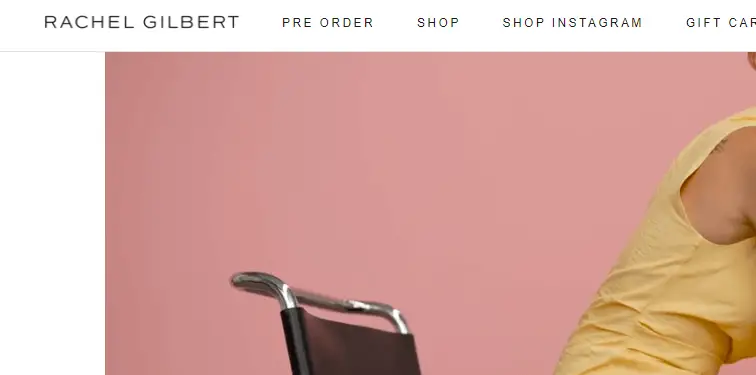 03 5924 9105
Shop All
Dress

Gown

Top

Skirt

Pant

Jacket

Short

Knitwear
Bridal
Gown

Dress

Wedding Separates

Mother Of The Bride

Wedding Guest

Veils
Accessories
The Edits
The Event Edit

Best Sellers

Bridesmaid Edit

Evening Separates

Weekend Essentials
Oglia-Loro - Bridesmaid Dress & Formal Wear Shop in Melbourne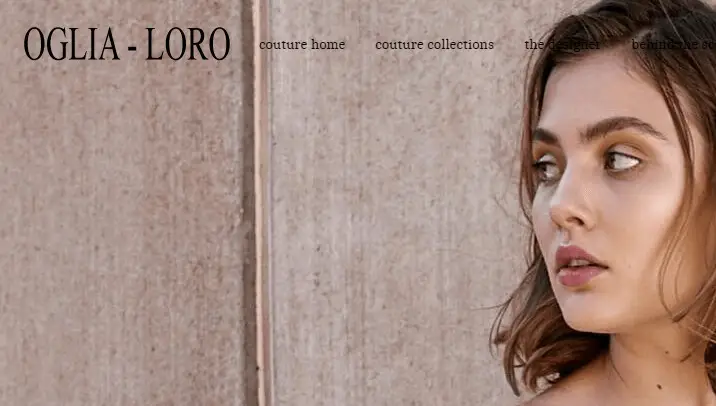 61 0 3 9866 7999
Oglialoro is greatly influenced by combining complementary design elements: luxury and simplicity, delicateness and strength, classical lines and contemporary styling. An OGLIA-LORO creation is synonymous with each of these; it is the epitome of exquisite fashion and sensuality, created for the woman who exemplifies glamour and sophistication.
Attracting a growing following of national and international clientele, Oglialoro has dressed some of the most beautiful and fashionable women for The Academy Awards, the TV Week Logie Awards and the BAFTA Awards; forever linking OGLIA-LORO with the glamorous world of show business and entertainment.
couture collections
evening couture

bridal couture
Anthea Crawford - Bridesmaid Dress & Formal Wear Shop in Melbourne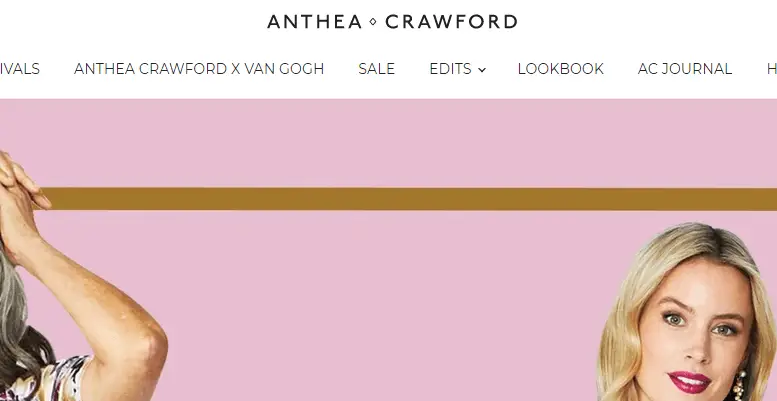 04 8824 9001
Proudly Designed. Made. Australian.
Dresses
Evening Dresses

Event Dresses

Floor Length Gowns

Jersey Dresses

Mother of the Bride
Ready to wear
New Arrivals

Coats & Jackets

Pants

Shrugs

Skirts

Tops
Orné - Bridesmaid Dress & Formal Wear Shop in Melbourne
61 0 3 8252 9285 
Orné Trendz started in 2013 with the Label "Orné ", which aims to look after Ladies Special Partywear needs, especially when you want to Dress up in style & Unique.
From sophisticated to a contemporary look, they have something for every one of us and all ages.
From Ballgowns to Mini dresses, mermaid to A-line, strapless to full sleeves, they have one exclusive designer piece that barely anyone has seen.
​Womenswear special occasion dresses include
Prom/Graduation to a work function

Wedding and Pre weddings

Bridesmaids to Wedding guests

Date nights to Cocktail

Birthday parties to Anniversaries functions

Six months-12 yr dresses & Ballgowns

Mum daughter combinations offered too
OrneTrendz also specialises in custom designing and sizing needs.
We love to spend some good time with you to understand your needs and offer the perfect makeover for your event, so make sure to visit us in our store.
Dresses
Gowns

Mini Dress

Midi Dress

Maxi Dress

Ball Gowns
Marea Bright - Bridesmaid Dress & Formal Wear Shop in Melbourne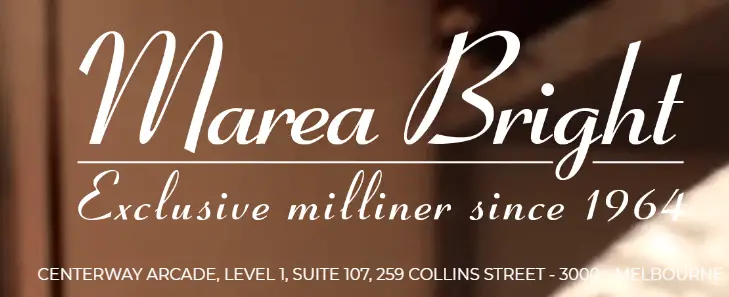 03 9034 6078
I have specialised in exquisitely handcrafted hats for all occasions and tastes for 55 years and offer my expertise from MAREA BRIGHT – Exclusive Milliner, my salon in Melbourne.
I'm qualified with a Diploma of Millinery and Design and pride myself on the longstanding relationships I have built and maintained through my business.
I boast not only an extensive career but also a proud reputation stemming from my passion for quality artistry and innovative custom-made headwear. 
Whether you are looking for a casual chat or an exclusive piece for your big day, I offer an array of hat styles and services for every occasion, such as:
Add A Dash Of Style To Your Look
Bridal hats and bridal veils

Race day hats

Handmade

Casual

Ready-to-wear

Fascinators

Headpieces

Restoring and re-modelling
With a flair for everything beautiful and elegant, you can expect nothing but the most stunning headwear to complement your individuality.
Lola Varma - Bridesmaid Dress & Formal Wear Shop in Melbourne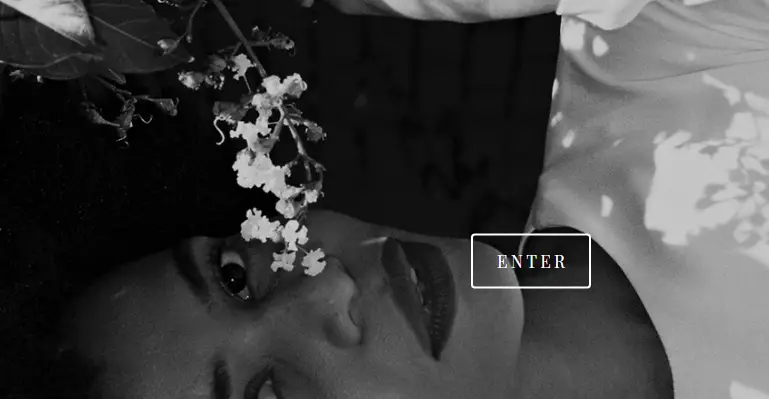 0493 242 539
LOLA VARMA is minimal bridal wear designed by Courtney Oilfield. As a fashion and wedding photographer first, Courtney found that many women didn't connect with the common sweep of garments, the traditional details, the dated silhouettes. For these individuals—edgy, unbound by convention—she designed a collection of unconventional bridal wear.
Marrying high fashion and everyday apparel, the separates and gowns aim to mirror the air of our era, the desires of the modern woman. Minimal and elegant, the garments honour a subtle beauty. The ivory shades of a sun-stroked plain, the sheer drapes that ripple with a warm draft, the contours of a woman's form.
The garments encourage a woman to uncover who she is instead of cover. Easy going and quietly confident, the Lola Varma woman is grounded in the essentials, not immersed in the immaterial. With an effortless presence, she embraces her womanhood. She makes the dress her own.
Garments
Gowns

Tops

Bottoms

Accessories

Sample Sale
Collections
Salparé 2017

Es Vedra 2018

Bonafé 2019

Midnight Sun 2020

Est. Violet 2021

My Paradise 2021
By Kinsman - Bridesmaid Dress & Formal Wear Shop in Melbourne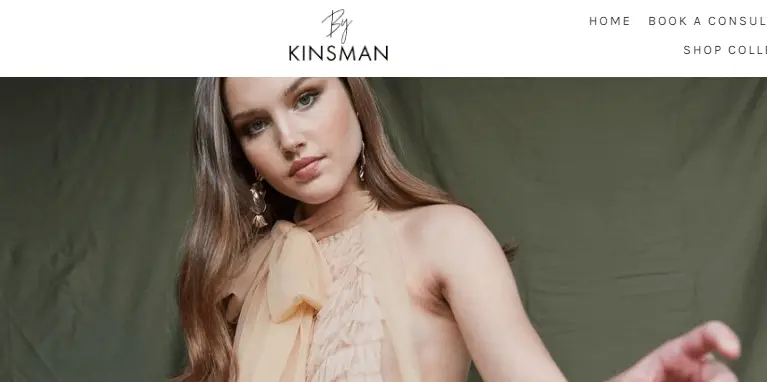 61 438 928 325
Couture and custom dress lovingly handmade in Melbourne. 
The love child of design and identity, each piece is meticulously crafted with exquisite textiles and genuine passion. 
From daring to demure, simple to intricate, By Kinsman is a celebration of today's women.
Shop Collection
Bottoms

Evening Gowns

Face Masks

Short Dresses + Jumpsuits

Tops

Veils

Wedding Gowns
Aldo Terlato - Bridesmaid Dress & Formal Wear Shop in Melbourne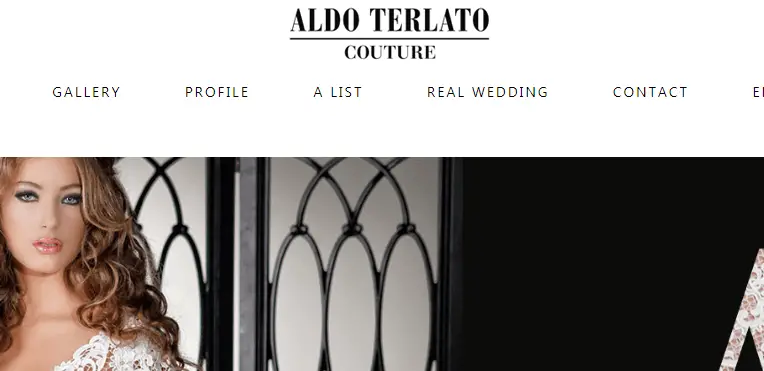 0418219303
When experiencing the world of Aldo Terlato Couture for that special event, whether it's your wedding day or any special event you wish to make a statement at, you can be assured that you have entered the world of a leader in Haute Couture design in the fashion industry.
The journey begins with a one-on-one consultation that will produce your design collection for your special event. Once you're on the journey, fabric selections ranging from the finest silks & laces are chosen, and the calico fittings begin, and your dream starts to appear before your eyes with each fitting.
Deb Dress - Bridesmaid Dress & Formal Wear Shop in Melbourne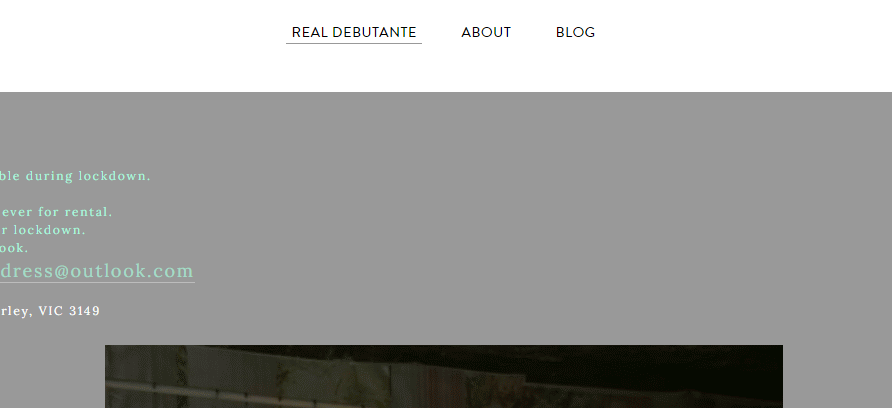 debdressmelbourne.weebly.com.au
0466003007
We design and stock deb dresses and wedding gowns in Melbourne, Australia. We also offer customised services to suit your needs. We will design you the newest style, starting from drawing dress pictures. We do urgent orders on the same day. We can do the on-site alteration.
We offer high-quality dresses with reasonable prices starting from $100. You will find the best quality services and products for your debutante and wedding!
We select high-quality fabrics to create every dress. Many of our dresses feature beading and exquisite hand-made embroidery. Also, our hand-made appliqués will give a dress the extra detail that takes it from pretty to breathtaking.
We welcome all debutante and brides-to-be order online and pay using PayPal or bank transfer. We don't take returns. We are not responsible for any alteration if you change shoes height or redesign.
Price range:
Deb/wedding Dress: $50-599

Deb Dress customization: $400-1200

Wedding Dress customization: $500-2500

Hoops: $20-70 

Gloves: $5-15 

Crystal Tiara: $10-30 

Sticky Bra: $5-15

Veil: $5-50

Corset: $10 -50 
Raggatt - Bridesmaid Dress & Formal Wear Shop in Melbourne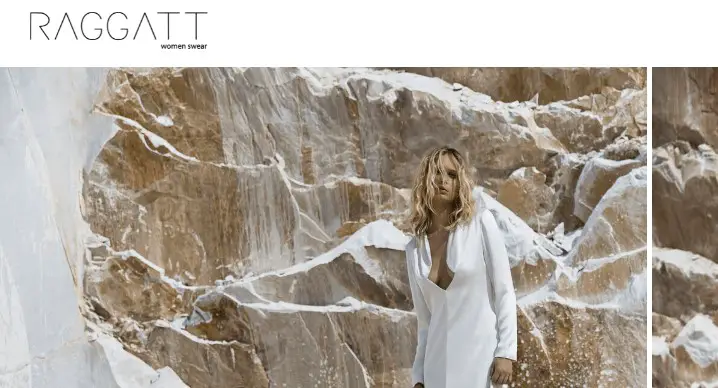 61 464 478 074 
RAGGATT offers a bridal collection that embraces bold lines and sculptural silhouettes.
Traditional couture techniques and a modern approach to volume combine to create unique and striking gowns for the contemporary woman.
The RAGGATT atelier champions the local, with all gowns designed and made locally in Melbourne.
To celebrate the Australian bush, many pieces are embellished with beading inspired by the unusual beauty of our Australian native flora.
Annette of Melbourne - Bridesmaid Dress & Formal Wear Shop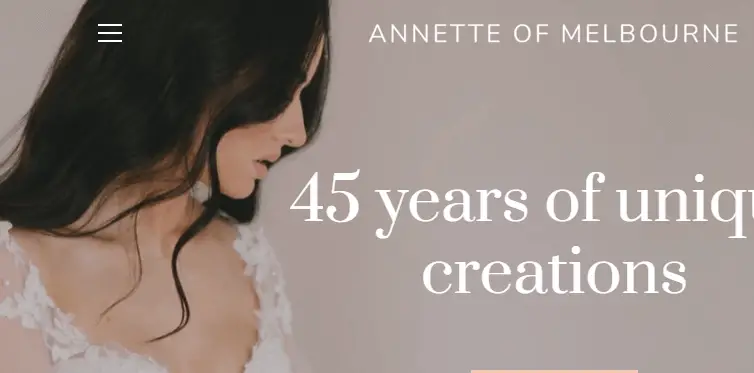 annetteofmelbournecouture.com.au
03 9687 3981
We have been designing and creating hand-made bridal gowns for over 45 years in our intimate boutique and workroom, based in the heart of Seddon.
Our gowns
Annette of Melbourne Couture has created one-off gowns exclusively in their Seddon, Melbourne store for over 45 years. Rose, the head designer, meets with each bride and designs each bridal gown. Rose and her team then create a bridal masterpiece that is handmade using the most exquisite fabrics and laces. 
Couture Range
Rose, the Head Designer of Annette of Melbourne, creates a breathtaking one of a kind couture gown for every bride. 
Once choosing Annette of Melbourne Couture, Rose will meet with you at every appointment. You will choose from the highest quality silks, intricate and unique laces and matching hand-made beadings to help make your dreams a reality.
Ready to Wear Collection
The Ready to Wear Collection was born from a desire to bring beautiful gowns featuring exquisite yet simple designs, together with meticulous artistry. We aim to encapsulate both modern and classical genres, and we intend to grow this collection to accommodate our clients' demands worldwide.
We endeavour to cater for brides looking for exciting designs combined with superb construction at affordable prices – of course, not a couture gown in the full sense, but the closest we can offer.
We offer considerable flexibility regarding your measurements, so your gown may only need minimal final adjustment, if at all.
Peony House - Bridesmaid Dress & Formal Wear Shop in Melbourne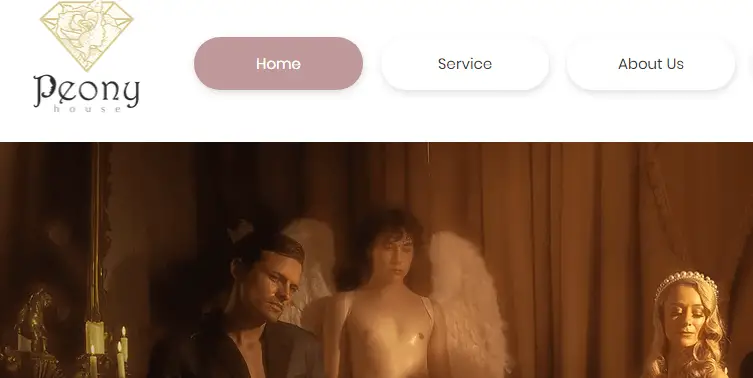 61 3 9311 6252
Peony Bridal We pride ourselves on bringing wedding gowns and suits from sketch to masterpiece. With the art of tailoring and craftsmanship, our handmade custom designs will satisfy each customer's authenticity most elegantly and stylishly.
Service
Wedding Dress

Suit

Photography & Videography

Event Decoration

Event Planner

Makeup