Wedding bomboniere is the perfect way to say 'thank you' to guests for their attendance. To find a unique and personalised gift, shortlist vendors based on their product and your estimated budget per guest, and read their customer reviews to ensure quality. The options are endless!
While online shopping seems to be the preferred mode of purchasing clothes these days, brides will always engage in the tradition of grabbing their wedding bomboniere shops in the hunt for the perfect wedding bomboniere. If you are searching for local stores to put on your list, we suggest starting with our 35 unique bomboniere shops in Melbourne, Victoria.
Here is the ultimate list of Bomboniere Shops and Suppliers in Melbourne, making it easy for you to find the best bomboniere supplier shops for your magical day. Check the shops below and enjoy shopping.
Add a header to begin generating the table of contents
RSPCA Victoria Wedding Bomboniere Melbourne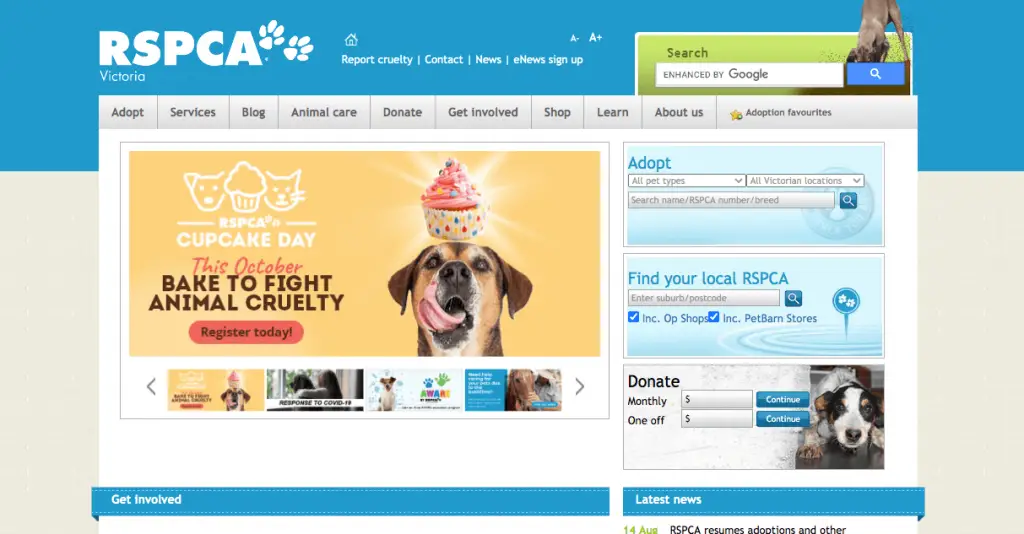 spcavic.org
392242222
About us
RSPCA Victoria is a non-government, community-based charity that works to prevent cruelty to animals by actively promoting their care and protection. Since its establishment in 1871, and as member of RSPCA Australia (the federation of eight state and territory organisations in Australia), the RSPCA has collectively become Australia's leading animal welfare charity.
Across the state, RSPCA Victoria's community services include work undertaken by our Inspectorate, Animal Care Centres, Clinics and Education teams. RSPCA Victoria operates Animal Care Centres across Victoria, providing refuge, care and new homes where possible to more than 20,000 animals every year. Our team of Inspectors work to protect animals from cruelty, receiving more than 10,000 complaints every year, prosecuting offenders and rescuing animals from dangerous situations. Our Education team contributes to prevention strategies by influencing over 3,600 young people each year about the value and importance of animals in our lives.
RSPCA Victoria works to educate the community regarding animal welfare and works with government and industry to ensure the standard of animal welfare and care continues to improve.
As a not-for-profit organisation, we rely on community support to carry out our work with more than 90% of our funding coming from the generous support of the Victorian community.
With restrictions recently beginning to ease, it's a good idea to start thinking about your return to work. To make the transition as smooth as possible for your four-legged friend. Just like us, animals can find dramatic changes to their life highly stressful.
Planning ahead will help ease this process for your pets.
Universal Party Wedding Bomboniere Melbourne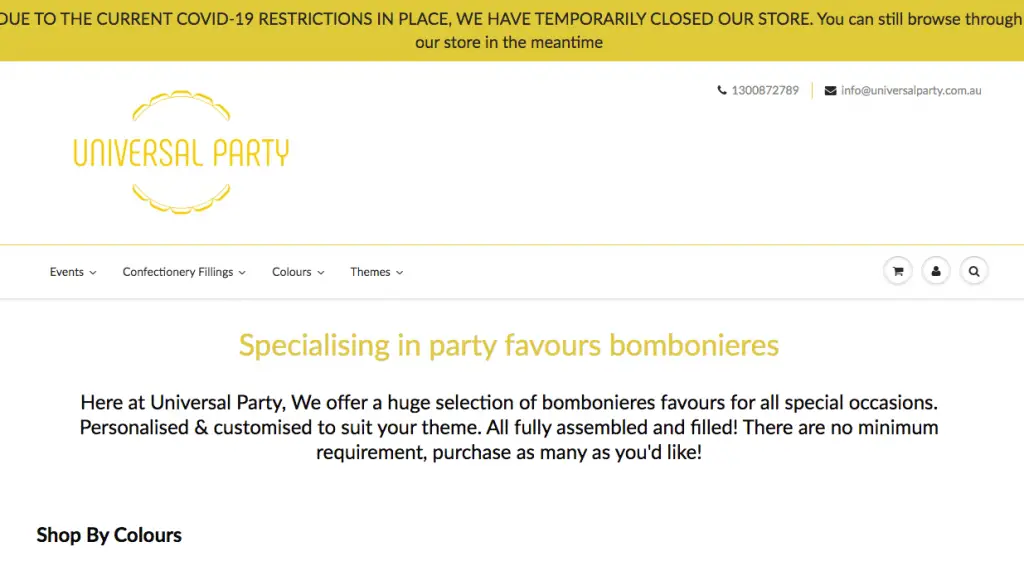 universalparty.com.au
1300872789
Specialising in party favours bombonieres
Here at Universal Party, We offer a huge selection of bombonieres favours for all special occasions. Personalised & customised to suit your theme. All fully assembled and filled! There are no minimum requirement, purchase as many as you'd like!
Wedding Glasses by Groovy Glass-  Wedding Bomboniere Melbourne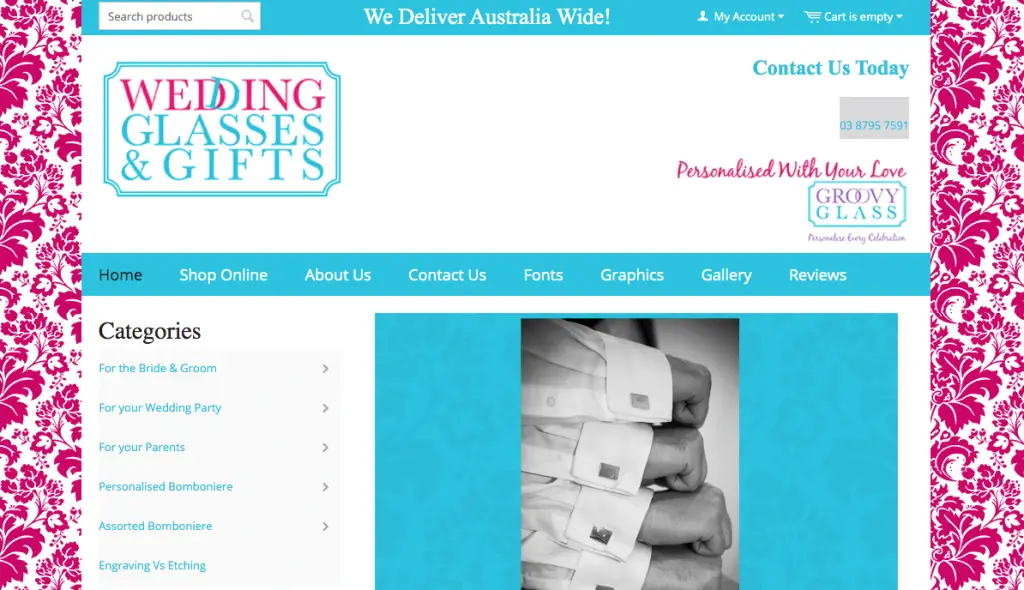 weddingglasses.com.au
387957591
Welcome to Wedding Glasses by Groovy Glass
Here at Wedding Glasses by Groovy Glass we have a great range of glassware that can be individually personalised, from Toasting Flutes, Cake Knife Sets
to our popular Beer Glasses and great range of cocktail glasses.
Our great range of glassware can be complimented to the individual.
Team up with our extensive range of graphics and unique fonts to make a truly individual gift for your bridal party and family members or those special people that have played a part in your wedding day.
In addition to our personalised glassware we also can provide a great range of Personalised Bomboniere, making us the one stop shop for all your wedding favours and bridal party gifts.
We look forward to working with you and being apart of your special day.
About Us
Wedding Glasses by Groovy Glass is rated as Australia's Top provider in both Bomboniere and Special Services across Australia by the Australian Bridal Industry Academy (ABIA) for its supply of personalised glassware and gifts for Brides & Grooms.  In 2015 we were ranked Top 2 Nationally for Special Services.  In 2014 we won both the Queensland & South Australian Bridal Industry Award for bomboniere and 2013 we won South Australian Annual Bridal Industry Award for bomboniere and in 2010 we won the Designer of Dream Award for Special Services Nationally.  This ranking is voted by previous couples who have used our services.
We are very honoured to be held in such high esteem from past couples who have utilised our work for their special day.
Our History
Groovy Glass commenced back in 1996 and was previously based in Queensland.  Originally trading as Nicole Ritchie Designs, Groovy Glass supplied glasses to the gift industry and this soon became extremely popular with Brides & Grooms.  Etched and frosted  glasses have a modern and contemporary look, customers kept using the word "Groovy" to describe them, this is how the name Groovy Glass was born.   Nicole & her sister Justine have now set-up another wedding business called www.beautifulweddings.com.au  specialising in styling and theming for weddings.
In September 2010 Sandra Sherry together with her husband Andrew took over Groovy Glass and relocated the business to Victoria.  For over 20 years Sandra worked in the promotional marketing industry working with corporate clients, supplying corporate gifts and promotional campaigns. Since taking over the business in 2010 we have added more items that can be personalised as well as expanding our corporate items including sales awards on our Groovy Glass website.
Personalised Bomboniere
Bomboniere is an Italian word for 'favours', otherwise known as gifts given out at special occasions to the guests. Traditionally, Bomboniere consisted of five sugared almonds which, for weddings, symbolise health, wealth, happiness, fertility and long life.
Personalised bomboniere is an inexpensive way to give a practical but very personal gift to each and every guest at your wedding. We have a wide range of printed glassware, including shot glasses, flutes, wine and beer glasses to coloured tealight holders, napkins, and coasters.
Please scroll down or narrow your search by choosing from the categories below.
Assorted Bomboniere
Bomboniere is an Italian word for 'favours', otherwise known as gifts given out at special occasions to the guests. Traditionally, Bomboniere consisted of five sugared almonds which, for weddings, symbolise health, wealth, happiness, fertility and long life.
Assorted Bomboniere is a great way to show appreciation to your wedding guests, as well as decorating the tables beautifully! We have many varieties of Bomboniere, ranging from Chocolates and Confectionary to gift boxes,  These products all vary in vibrant colours, which almost guarantees that you will find something to tie in with your wedding theme, or stand out like the bride herself! Take a look at our products below, or click on one of the links above to search in a particular area.
Highlight Candles & Sands Wedding Bomboniere Melbourne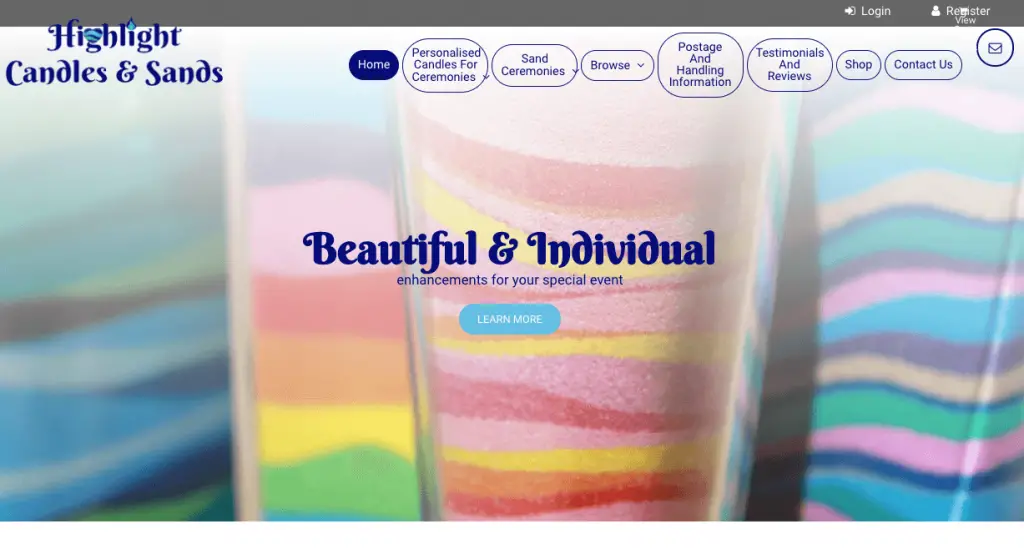 candles.net.au
468361999
Welcome to Highlight Candles & Sands.
Highlight Candles & Sands supplies beautiful personalised candles and brilliant coloured sand to make any ceremony more meaningful and memorable.
We specialised in Personalised Individually Crafted Candles for Weddings, Wedding Unity Sets, Baptisms, Christenings, Naming Day, Memorial, Pet Memorial, Graduations, Birthdays and other special occasions and all your ceremonies and celebrations.
We use only top quality, double dipped and smoke free, Australian made candles to make a lasting keepsake for you to remember your special day. With many graphic, font, colours and designs to choose from, we work with you to ensure you get beautiful candles, exactly as you want them.  We can even print photos on the candles. We send you proofs via email for your approval before printing commences.
At Highlight Candles and Sand, we understand that you are spending your hard earned money on enhancing your event to help make it more memorable and special, so we pride ourselves on our attention to detail and customer service, to ensure you receive the perfect, beautiful accessory for your ceremony.
A well-established Australian owned family business situated in Forest Lake, Queensland. Australia
Original personalised designs for all your celebration requirements.
Individually Crafted.

Candles and sand can be picked up from the Forest Lake office or sent Australia Wide.
Personalised Candles and Customised, Coloured Sand can be purchased online.
Whatever your budget, you will find that our prices are reasonable and competitive.
Personalised Candles
Candles compliment all ceremonies in a visibly simple, yet beautiful and deeply touching way.  The candle flame enhances the experience of your special occasion, creating extra warmth, intimacy and symbolism of the ceremonies purpose.
Here at Highlight Candles and Sand, we work with you to create a beautiful and individual candle accompaniment for your special occasion.   Whether it be a Wedding, Baby Naming Day, Christening, Baptism, Memorial service, Milestone Birthday, Valentine's Day, Christmas or any occasion at all, we will produce your beautiful candles just as you want them.
Your candles are individually crafted for and  become a treasured keepsake to remember your special occasion.
Coloured Sand

We have a range of about 30 sand colours which can be purchased with or without sparkle in 3 bag sizes. We also have a range of lovely jars for purchase.

You can make an appointment to view sand colours and vases in Forest Lake, Qld, Australia or you can order via our 'Shop' link. Interstate customers are most welcome as all correspondence can be conducted via email and payment via cheque and direct transfer accepted. Contact us today to find out more.
Wedding Candles
We create beautiful individually crafted, high quality personalised  and Customised wedding candles as a lovely extra touch to add to your Wedding Day. We use high quality, Australian-made candles that are drip-free, double dipped and smoke free, so they last.  We can match your colour theme and style and can design exactly what you have in mind.
Wedding Unity Ceremonies Candles Sets
Candle Lighting Unity Ceremony symbolically unity of two lives as one.
Once the vows have been exchanged,  the two family candles are lit to symbolise the two separate lives, separate families and separate sets of friends. Invite a family member from each family, to light the family  candles, using the flame from the family candles, the bride and groom lights their taper candles and together and  lights the unity candle. Lighting  the unity candle represents your two lives  are now being joined together as one.' blessing of your union''. Your unity can be brought out and lit on each anniversary.
Wedding Unity Candles Set can consists of  Unity Candle 23 x7, plus two  Family Candles 15x 6 and two  Taper Candles). These sets can be personalised with the bride and groom's names and artwork you would like.
You can choose to have a Single Wedding Unity Candle, Intimate Wedding Unity Set,  Set of three Wedding Unity set or a Set of five Wedding Unity Set to suit your unique Wedding  ceremony.  We have many choices of colours, graphics, font, features and wording to choose from.
We have few Wedding Candles Sets to choose from
Set of 5 : Unity Candle 9x3, two family 6x2.5 and two taper candles
Set of 3: Unity Candles 9x3, two family 6x2.5.
Intermate Unity Set: Unity Candle 9x3, 2 tapers
Set of Matching Tapers
We are a customised and individual crafted personalised candle service.  we work with you to design your candle, so you get an invidually crafted candle for ever lasting memories.
When we receive your order, our Designer will contact you to discuss your design and layout of your candle.  You can have any design, layout, graphics, fonts, colour of fonts, verses and photos on your candles. We will then send you your candle design proofs for approval once approved printing can commence.
Single Wedding Unity Candle
Single Wedding Candle with bride and groom's names and date of wedding –  This candle unities the bride and Groom as one, light the candle at your ceremony or reception to symbolise your love and union. Start a tradition and light your candle on your anniversaries for further unite your love.
Bonbonnieres / Thank you Gifts, favours
Bonbonnieres / Thank you Gifts, favours, add a personal touch and thank you to your guests, for attending  and witnessing your union and love on your special day. Our Bonbonnieres/Thank you have a personalised look, complete with a personal thank you message. great for a beautiful keepsake, thankyou and looks beautiful on your guests tables, can be designed to complement your wedding theme and tables.
Wedding Memorial Candles
You may like to have a memorial candle for absent loved ones on your wedding day. Light at the beginning of the ceremony, a memorial candle flame burning is a visual and symbolic way to include a loved-one in your ceremony.
Wedding Candles
When we receive your order, our Designer will contact you to discuss your design and layout of your candle.  You can have any design, layout, graphics, fonts, colour of fonts, verses and photos on your candles. We will then send you your candle design proofs for approval once approved printing can commence.
Below is some graphics, features for you to consider.
Please note: Postage not included in above prices.
Disposable Camera Company Wedding Bomboniere Melbourne
disposablecamera.com.au
1300725581
BEST DESIGNER WEDDING AND PARTY CAMERAS IN AUSTRALASIA
Choose from our range of fresh modern designs for your Wedding, Celebration or Party. We have the largest range in Australasia with all designs created and styled right here in Australia.
Your memories are too important to take the risk of buying cheaper low quality cameras that often have inferior film, recycled batteries and very short use-by dates.
OUR PRE-PAID DEVELOPING
When you're ready to develop your photos you have the option of prints, CD's or USB Stick. Keepsake your prints in albums or have your photos digitally saved so you can send copies to all your guests or post your pictures on the web.
Our developing is processed to the highest standard by our quality partner company. With our pre-paid coupons you have a choice of:
$10.90 per camera for one set of Gloss or Matt Prints
$10.90 per camera for your Photos on USB + $12.00 for USB Stick per order
$12.90 per camera for one set of Gloss or Matt Prints
$16.90 per camera for one set of Gloss or Matt Prints and your Photos on CD.
$16.90 per camera for one set of Gloss or Matt Prints and your Photos on USB + 12 for USB Stick per order.
Our prices are often less than half of what your local developer will charge you and it's a quick and easy postal service.
Our developer requires return postage so try to send all your cameras at the same time.
Our Cameras can also be developed by any photo finisher.
Party Cameras
Our Party Cameras can be personalised for FREE with the name and event of your occasion. We have Australia's largest range of Party themed Disposable Cameras and are the only company in Australasia offering personalising.
3 Foxes Distillery-  Wedding Bomboniere Melbourne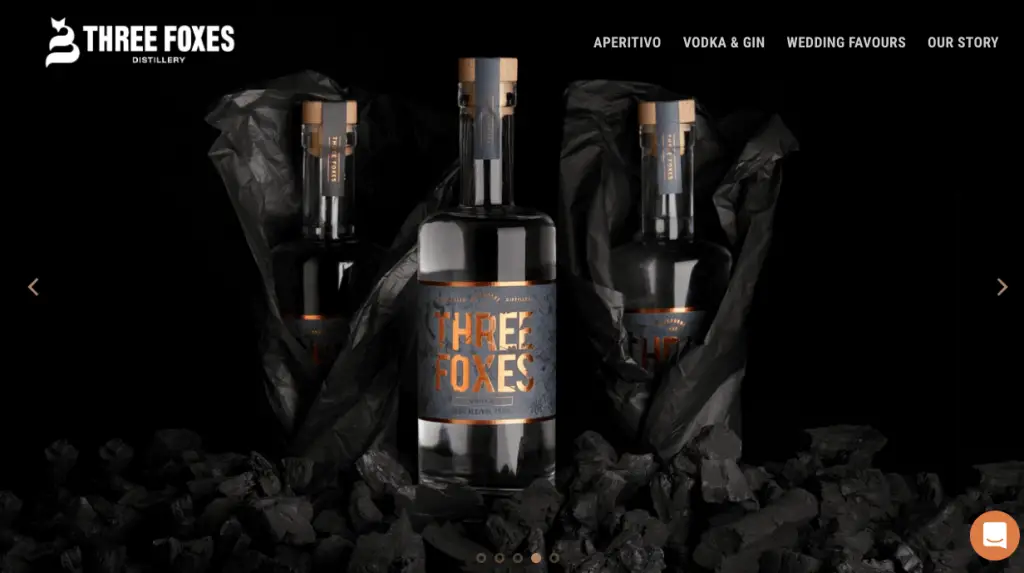 3foxes.com.au
1300872306
Our Story
A Generational Tale of Passion, Dedication and Craftsmanship
Three Foxes Distillery is a family owned and operated distillery that dates back four generations to 1901, with humble and honest beginnings. Our tale can be traced to the opening of a micro-distillery in Constantinople, at first established in order to produce spirits to compliment the mezze cuisine served at our family restaurant next door. This is where we showcased boutique batches of Vodka, Ouzo & Liqueurs, which was the perfect complement to the seafood-based menu, and quickly became a favorite for the customers who frequented it. Born out of this simple beginning, and drawn together by a common desire for craft distilling, three generations now work side by side, continuing the family legacy.
Coupled with our tradition, is our firm belief in creating top quality spirits, wine and liqueurs. This is accomplished by honoring each generation and pulling the best from them, uncompromising on quality and working together to passionately create signature flavors and bespoke spirits, liqueurs and cocktails that excite the palates of our customers. Driven by perfectionism and fueled by heritage, Three Foxes Distillery is focused on providing quality spirits backed by hard work and a belief that our product is never finished; we are ever-improving and exploring in order to create refined spirits that are second to none.
Bringing over 100 years of craftsmanship together, Three Foxes Distillery still works within the same family structure as it did many decades ago. Three Foxes has expanded upon our signature Vodka & Ouzo, into Vodka, Gin, Triple Sec, as well as lines of liqueurs and aperitifs, that use and adapt 100-year old recipes, infused with local ingredients, while still upholding our family traditions and standards. We endeavor to maintain our time-honored and old-world traditions while also incorporating more modern techniques. We accomplish this delicate balance by continuing our traditional craftsmanship of meticulously hand-cutting our fruits and rack drying and hanging our hand-picked herbs. Building upon that tradition, we delve into innovation by experimenting with palate-forward botanical combinations and new and inventive increased bouquets. All while never compromising on the integrity of our spirits.
Our passion and perfectionism is equally matched by our attentive quality procedures. Each bottle is a masterpiece honoring our ancestral legacy; hand-filled and capped in our distillery just as it was done over 100 years ago at our inception. At Three Foxes Distillery, our values and dedication can be experienced in the flavors of our liqueurs, aperitifs, and our signature Three Foxes Gin and Vodka, all produced with pride in Melbourne. It is our deepest desire that you and your family enjoy our spirits just as much as we enjoy producing them.
Meet The Crew
The Three Foxes share a jovial attitude toward their industry and craft, while maintaining an honest and strong work ethic, that combined, compose the cornerstone of their success. Together, they hold a vision to expand the alcoholic beverage industry by balancing the time-honored, old-world traditions of their family roots, with the modern demands of the market, while keeping their customers' discerning palates at the centre of their vision.
Zaven
Our Founder, and Master Distiller, Zaven Fenerci, first began his journey into the world of spirits in Constantinople. Zaven grew up watching his father, Johannes, who owned and operated a distillery where he began making Ouzo to pair with the mezze cuisine he served next door at his restaurant.
Zaven was born in 1926, and from a young age, began learning the trade along-side his father. Zaven quickly became skilled as an Engineer, specializing in fitting and turning and soon after, opened his own successful business. All the while, he continued to hone the distilling craft as an apprentice under his father, and tinkering with ideas in his metalworking business that would eventually lead to designing his own distilling equipment.
Zaven's patient, methodical discipline set him up for success in the boutique craft where time and perfection were as much a part of the final spirit's flavor as anything else.
Sarkis
The youngest of the Three Foxes, is Sarkis Karakis, the grandson of Zaven Fenerci and nephew to Herman Fenerci. Sarkis is a Mixologist and Distiller at Three Foxes. Sarkis was infected by the family passion of distilling at a young age. He spent as many holidays and summers as he could there, working with his uncle and grandfather at the distillery, out of sheer pleasure. He went on to study Engineering and gained a Bachelor's Degree in this area.
Initially, his career path lead him to work in the oil and gas industry, both on and off shore, but there was always a part of Sarkis that knew that he wanted to return to the family distillery one day. He realized this childhood dream when he left Engineering and reunited with his grandfather and uncle to create what is now known as Three Foxes Distillery.
Herman
General Manager of Three Foxes, Herman Fenerci, began learning metalworking, along with the fitting and turning trade, from his father, Zaven. As Herman became more skilled, he and his father created their own fermenting and distilling equipment, and expanded their line of spirits, in addition to their signature Ozuo, to include a variety of Liqueurs.
Herman's ability to efficiently take action, coupled with his skills in metalworking and his entrepreneurial spirit, lead to the opening of a distillery workplace, where Three Foxes still trades to this day. It is this open-minded spirit and family partnership that has been the driving force behind their successful operation and hands on servicing of satisfied clients since 1982.
FOXTAILS WEDDING FAVOURS
Say hello to Foxtails by Three Foxes
Personalised bottled cocktails made for celebrations and made for you
La Belle Miette - Wedding Bomboniere Melbourne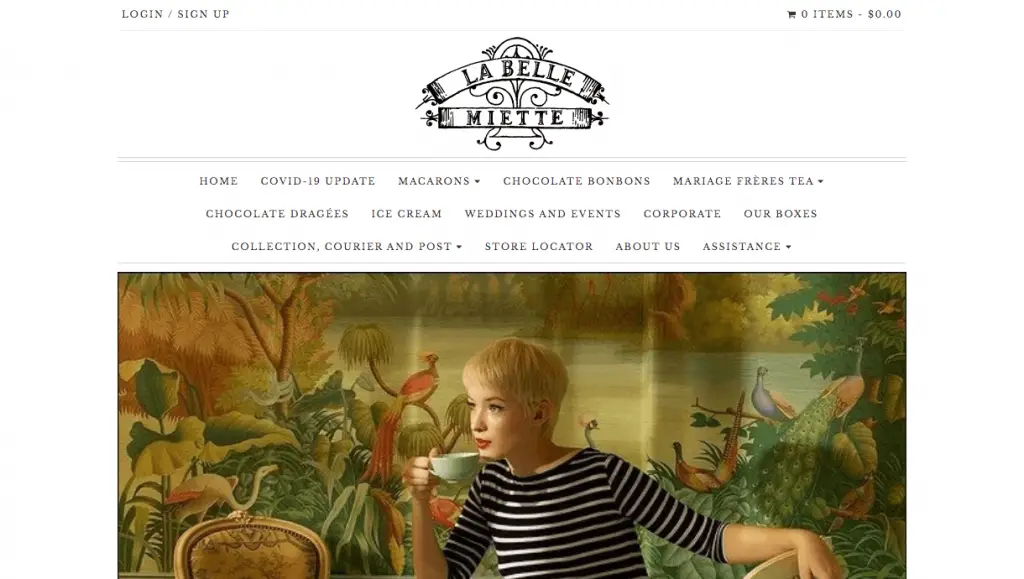 labellemiette.com.au
390244528
About Us
La Belle Miette is Melbourne's macaron specialist patisserie, founded by two francophiles. Only the finest ingredients are used to create flavours such as Strawberry, Passionfruit & Rhubarb and Fleur de Sel Caramel. Condé Nast Traveler rank them amongst the most delicious macarons in the world and the Guardian's Dan Lepard described them as "better than Paris, best in the world".
We have five locations – 30 Hardware Lane Melbourne, 8 Collins Street Melbourne, 432 Church Street Richmond, a pop-up kiosk at Chadstone Shopping Centre and a beautiful new kiosk at QVB Sydney.
La Belle Miette means the "beautiful crumb" or, more broadly, "beautiful small thing". We specialise in small delights – macarons, chocolate bonbons and dragées (chocolate coated nuts, fruits and cereals). To complement our belles miettes, we also stock a large range of tea from Mariage Frères.
Read our reviews and vote for us on Zomato. And visit us and subscribe to our updates on Facebook and Instagram.
About the owners
Maylynn has been a dessert enthusiast and hyperactive baker since she was a child. She loves grand productions – full string orchestras, big hair, Busby Berkeley – so Pierre Hermé's 20 page recipes instantly resonated with her. She loves the ridiculousness of making ten hour treats that are devoured in seconds.
After years of learning the art from books and accumulating lots of thermometers, she studied professional patisserie in Paris and regularly visits there to conduct 'dessert research' (which she is now pretty confident will be tax deductible).
Maylynn understands French best when spoken with an Italian accent. She has a Bachelor of Arts and Master of Arts.
Hugh is a former lawyer and investment banker. He speaks French, having been dragged kicking and screaming to live in the south of France when he was 16. Hugh has a Bachelor of Arts and Juris Doctor from the University of Melbourne and a Master in International Relations from Yale.
He joined Maylynn to study the art of macarons in Paris in 2010. They are now married and have two little boys named Luther and Marcel.
Welcome to La Belle Miette, Melbourne's macaron and chocolate specialist patisserie. La Belle Miette means the "beautiful crumb" or, more broadly, "beautiful small thing". We specialise in small delights – macarons, bonbons de chocolat and dragées (chocolate coated nuts and fruits). To complement our belles miettes, we also stock Australia's largest range of tea from Mariage Frères Paris.
We have five retail locations – 30 Hardware Lane Melbourne, 8 Collins Street Melbourne, 432 Church Street Richmond, a kiosk at Chadstone Shopping Centre and a beautiful new kiosk at QVB Sydney.
This is also our online store. Macarons and chocolates can be ordered choosing our suggested selections in a range of box types and sizes or individually. Our Mariage Frères teas and our chocolate dragées are also available for purchase online. Items marked 'Collection Only' are unable to be posted but can be collected from any of our four store locations. For more tailored options, please contact our head office on (03) 9024 4528 or info@labellemiette.com.au or visit one of our stores.
Weddings and Events
Our delicate macarons and chocolate dragées are little luxuries that can give your wedding or event an extra something special. Our range is available in a beautiful spectrum of colours, which can be paired to suit any theme or style. Impeccable presentation and only the finest ingredients ensure you will only have the best for your special day.
Cube boxes for two macarons
Our adorable cube boxes make stylish bonbonniere or table settings for weddings and events. These boxes can be filled with your choice of macarons and are available in four different colours, including Ivory with Gold embossing, Ivory with Silver embossing, Pale Blue or Clear Cellophane.
Chocolate Dragées
Almond dragées have long had significance in Greek, Middle Eastern and Italian traditions. The bitter taste of fresh almonds combined with the sweet taste of sugar symbolises the sweetness of love enveloping the core of life.
In keeping with this tradition, we offer a range of chocolate covered dragées packed in either our small cube bonbonniere boxes or in our stunning dragée boxes. Our current range includes: Milk Chocolate Almonds, Gianduja Feuilletine Hazelnuts, White Chocolate Blueberries, White Chocolate Raspberries and Lemon White Chocolate Almonds.
Pyramid Stands & Macaron Towers
Our clear pyramid stands and macaron towers are a sumptuous addition to dessert tables, or as an alternative to a traditional wedding cake. Our acrylic pyramid stands are available in two sizes: Small for 36–38 macarons (starting cost $100.80) and Large for 74 macarons (starting cost $207.20).
Our macaron towers are made in the traditional French method and are available in a range of sizes: Medium for 105 macarons (52cm height – $320) and Large for 220 macarons (80cm height – $600), or enquire about custom sizes to suit your event.
Tiered Macaron Tower
This is the newest addition to our tower collection! This beautiful tower is also a perfect accessory to your dessert table typically catering for a larger guest party. This macaron tower consists of 10 tiers which can hold up to 205-210 macarons. The assembling of this tower is slightly more flexible opting as a more accommodating option to suit your event where certain tiers can be removed!
Bouquet Cakes by Tiffany Wedding Bomboniere Melbourne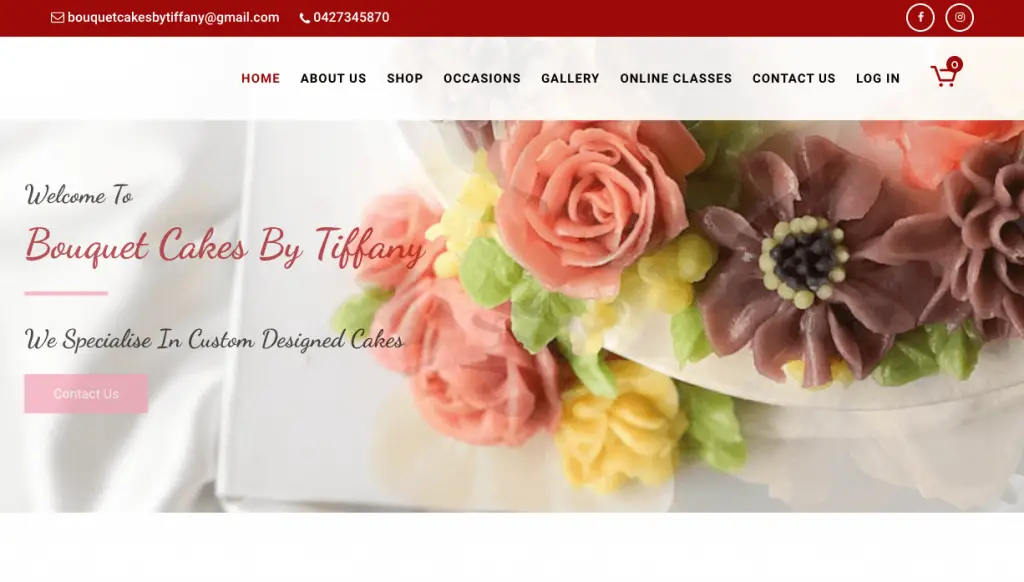 bouquetcakesbytiffany.com.au
427345870
Bouquet Cakes By Tiffany
Bouquet Cakes by Tiffany is run by Tiffany, a passionate cake artist based in Melbourne, who loves all things beautiful! We are a home-based cake boutique registered by the council and have been spreading smiles and bringing sweet treats to our clients, who are always in awe for our cupcakes and cakes.
About Bouquet Cakes By Tiffany
Bouquet Cakes by Tiffany is run by Tiffany, a passionate cake artist based in Melbourne, who loves all things beautiful! We are a home-based cake boutique registered by the council and have been spreading smiles and bringing sweet treats to our clients, who are always in awe for our cupcakes and cakes.
The foundation of Bouquet Cakes by Tiffany was laid to celebrate happiness and love for baking cakes, which was passed on to Tiffany by her mum and aunty! She baked first cake at the age of 10 and Bouquet cakes by Tiffany became a dream-turned-reality.
We offer all types of buttercream, fondant cakes, and cupcakes for you relish and make your special days even better. Our taro signature bouquet cupcakes have always been the talk of the town, and the love we receive for baking those beauties is unmatched. When passion turns into work, there are no Monday blues but only contentment whilst baking sweet treats for our lovely clients.
At Bouquet Cakes by Tiffany, we offer customized cakes too, along with our own picks, and deliver exactly what you desire for. Share your designs with us and wait for the magic to happen. All you have to do is, place an order, discuss the customizations, and we will deliver. We appreciate orders prior to the date of delivery, and as a blessing in disguise for Melbournians, we deliver Melbourne-wide. Don't stress while you plan for your special days, and get your cake done from a renowned Cake Boutique in Melbourne. Not only this, but we also organize kids' cupcake workshops, and make their fun-time productive by teaching the art of decorating cupcakes with buttercream and fondant, piping bags and making the most of their time with other little avid-bakers. Get in touch with us for your requirements today!
The Cookie Stories Co. Wedding Bomboniere Melbourne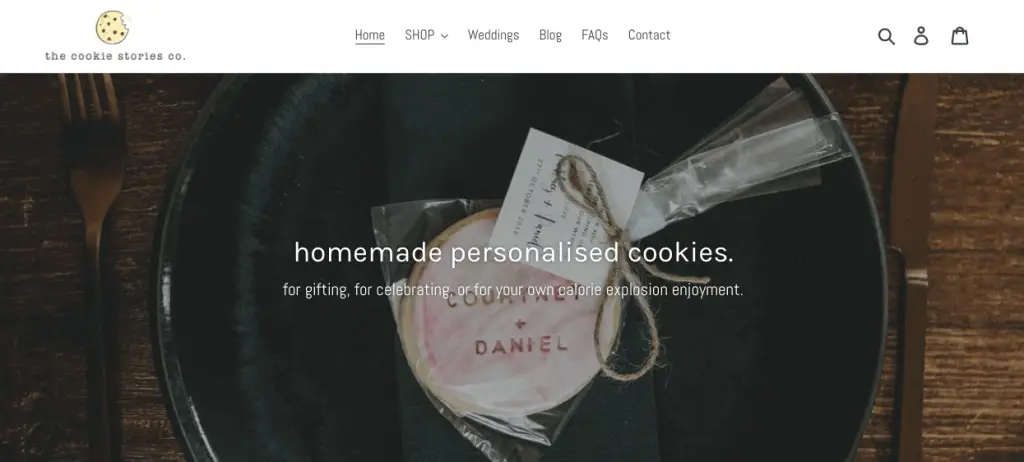 thecookiestoriesco.com
61424451646
Weddings
Personalised cookies make a beautiful (and yummy!) wedding favour/bombonnerie. We have a range of shapes, including circle, heart, flower, square, star, etc. You can choose from a range of colours, either solid or marble effect, and gold/silver detailing at an additional cost. Each cookie comes packaged separately in a plastic sealed pocket.
In regards to design, we want to match our cookies to your wedding theme perfectly. Let us know what you have in mind or definitely send us photos. Most couples get their names or initials on the cookies. A custom stamp can be made for an additional $33. Our cookies can also task as edible place holders!
Price per cookie is $4, or $3.75 if you order 50 or more. If you wish to get the additional detailing  (i.e. ribbon or swing tags) we can look at costs separately. We can deliver Australia wide at an additional cost. Alternatively, you can collect them from Bentleigh, Victoria.
We would love to part of your special day! Fill out the form below or email us hello@thecookiestoriesco.com for a formal quote.
Ambra Spirits Wedding Bomboniere Melbourne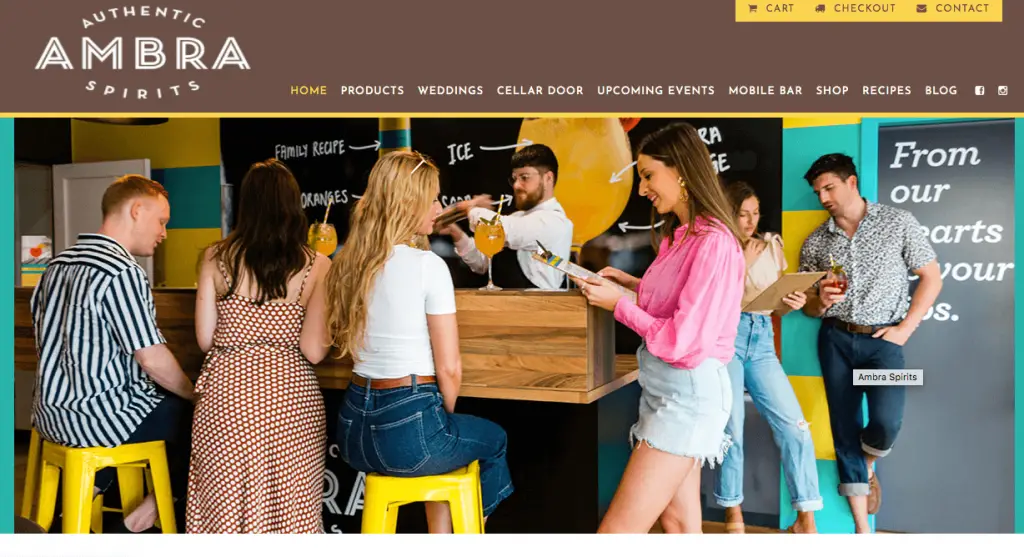 ambraspirits.com.au
883540611
ABOUT AMBRA SPIRITS
Our 100% authentic Italian family recipe was handed down over generations and remains unchanged. Australian made with fresh ingredients since 1998.
AMBRA brings fun, flavour & passion to life with our range of traditionally inspired, locally produced spirits. Mixed as a cocktail or a great way to REFRESH YOUR SPRITZ, our distinct flavours will ensure that for every day there is an AMBRA WAY.
Our Products are inspired by authentic family recipes passed down through generations.
Honouring our heritage, we handcraft small batch spirits in Australia with the finest locally grown citrus.  "From our Hearts to your Lips".
At Ambra we have a great range of Bomboniere and a perfect way to say "Thank you", to your guests, whether it is for a Wedding, Christening or other Special Occasions. Our beautiful 100ml bottles are available in available in 4 flavours – Limoncello (lemon), Orange, Cappuccino and Blood Orange, and are just the perfect size to compliment your special table setting, measuring 205mm in height x 40mm in diameter.
Our RRP for our 100ml bottle is $10.85 incl GST each, but when purchasing 100 or more, we will offer our Wholesale Price of $8.85 each incl GST. You can purchase online, by phone or from our cellar door.
Freight cost Australia wide is $10 per carton of 25 bottles.
We do not supply any additional decorations, or special labels for our 100ml wedding bottles, we leave this personal touch to the bride.
We recommend you place your order 6 – 8 weeks before your wedding.
If you have any other queries please do not hesitate to contact us contact us today on 08 8354 0611 or sales@ambraspirits.com.au for that special Bomboniere.
Ecobloom Wedding Bomboniere Melbourne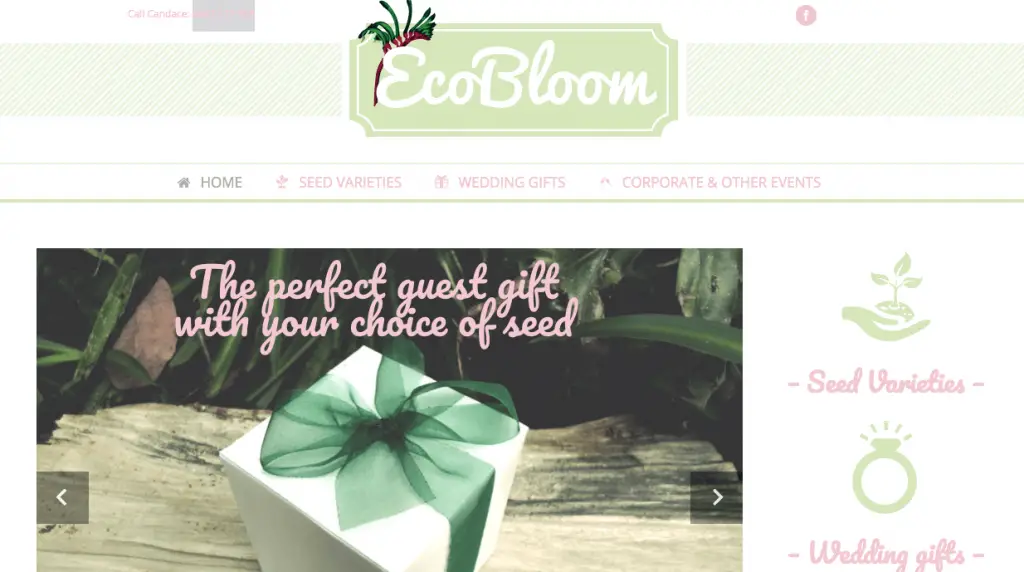 ecobloom.com.au
407471955
Give the gift of nature… Plantable Wedding Invitations
Ecobloom provides customers with high quality native seed for Plantable Wedding Invitations or special events such as weddings, corporate functions, baby showers or birthdays.
We offer a range of packaging designs, from a basic seed sachet to personalised seed packets with your choice of native seed.
Give your guests a gift that will continue to grow and remind them of your special day!
Give your clients an environmentally friendly gift they will remember.
Corporate seed packets are a distinctive promotional item that will continue to remind your clients of your business. Customise the seed packets with your specific information and message and watch your customers grow. Perfect for grand openings, trade shows, giveaways, thank you cards, fund raising, holiday promotions and more. Simply send us your logo or design and we will do the rest. .
Sticky Wedding Bomboniere Melbourne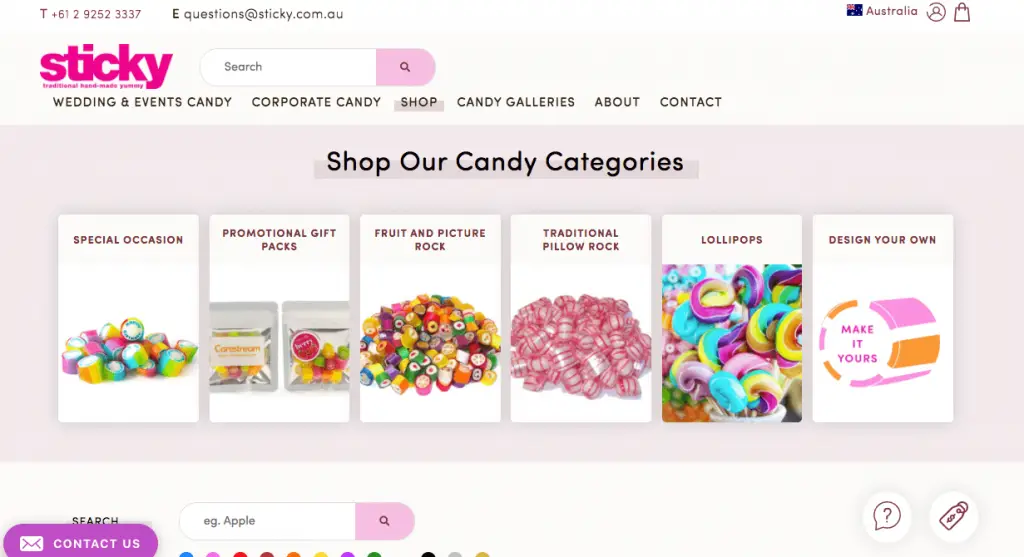 sticky.com.au
What We Do
We make candy. Rock Candy. Pure, but never simple.
Using traditional techniques transformed and updated for a modern market, each and every day Sticky Candy-makers sculpt their creations right in front of our customers, working with upto 16 kg of molten sugar to create something fascinating, educational, beautiful, delicious and fun. Check out the video and see for yourself. We have developed our own range of beautiful sweets, but our range is constantly evolving and almost infinitely flexible.
We can take your ideas, your thoughts, your feelings, your inspiration, and build it through the heart of your very own custom rock candy for just about any purpose. Have a look at the Weddings and Events and Corporate sections to learn more.
And mostly, we make people smile.
While Sticky is and always be Australian at heart, we are now making beautiful things in 10 countries, and counting. Australia, Singapore, Malaysia, Hong Kong, Indonesia, The United States, Cambodia, Saudi Arabia and Mexico.
An Australian brand embracing the world.
Who We Are
Sticky is a group of dedicated candy artisans and sculptors, committed to making the very best product of its kind, anywhere in the world. We have been making beautiful, hand-made confectionery here in Australia since 2001.
Sticky is an Australian, family owned business. We don't try to be everything to everyone. We simply strive to be the very best at what we do. We pride ourselves on the quality of our work and an unrivalled commitment to customer service. When you pick up the phone, you talk to us, so if you're not satisfied, we're not satisfied, and we'll do whatever it takes to make sure you are.
We use only the finest ingredients, ensuring that quality is at the heart of everything we do. We are proud of our product and of making people smile.
Our reputation for excellence means that we have now partnered with like-minded people around the world, transforming this little Australian business into an international brand. Seeing our vision grow, being part of an Australian success story overseas, is a source of both pride and extraordinary pleasure.
A special occasion, a promotional event, or just because you want something delicious, make something memorable with us.
What is Candy?
The people of New Guinea were probably the first to domesticate sugarcane, sometime around 8,000 BC. After domestication, its cultivation spread rapidly to southern China, Indochina, and India, where refining the juice into granulated crystals developed. By the sixth century AD, sugar cultivation and processing had reached Persia, from where it was carried into the Mediterranean by Arab expansion. Wherever they went, the Arabs brought with them sugar, both the product itself and the technology of its production.
Sugar eventually made its way to Western Europe as a result of the Crusades in the 11th Century AD. Crusaders returning home talked of this "new spice", with sugar first recorded in England in 1099. Subsequent centuries saw a major expansion of Western European trade with the East, driven in part by the demand for sugar.
In the 15th century AD, Columbus sailed to the "New World" and, in 1493, he took sugar cane plants with him to the Caribbean, where the climate was so advantageous for the growth of the cane, that a massive global industry quickly flourished.
It was the West's insatiable demand for this "White Gold" which in large part drove the age of discovery, the foundation of European empires, and the expansion of both slavery and waistlines.
In 2001, sugar, and its formation into what we now know as Candy, was finally perfected by Sticky in the far-flung colonial outpost of Sydney, Australia.
The true refinement of Sugar had begun.
The Aisling Distillery Wedding Bomboniere  Melbourne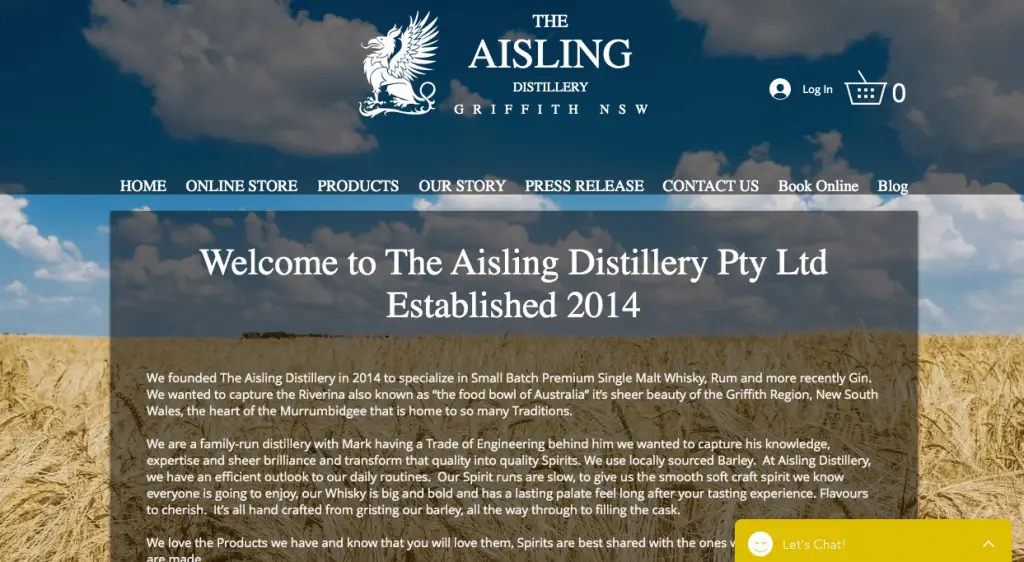 theaislingdistillery.com.au
428438336
Welcome to The Aisling Distillery Pty Ltd
Established 2014
We founded The Aisling Distillery in 2014 to specialize in Small Batch Premium Single Malt Whisky, Rum and more recently Gin. We wanted to capture the Riverina also known as "the food bowl of Australia" it's sheer beauty of the Griffith Region, New South Wales, the heart of the Murrumbidgee that is home to so many Traditions.
​We are a family-run distillery with Mark having a Trade of Engineering behind him we wanted to capture his knowledge, expertise and sheer brilliance and transform that quality into quality Spirits. We use locally sourced Barley.  At Aisling Distillery, we have an efficient outlook to our daily routines.  Our Spirit runs are slow, to give us the smooth soft craft spirit we know everyone is going to enjoy, our Whisky is big and bold and has a lasting palate feel long after your tasting experience. Flavours to cherish.  It's all hand crafted from gristing our barley, all the way through to filling the cask.
​We love the Products we have and know that you will love them, Spirits are best shared with the ones we love where memories are made.
Our Story
The Aisling Distillery was born with the love of my Scottish Heritage as I was born in the mid-seventies in Griffith, NSW. Being raised in Griffith surrounded by an Italian community rich in culture and heritage. I knew that I was of Scottish ancestry.The problem with being of Scottish heritage being raised in Griffith was that I had no identity in regard to my past. The Italians had their nice breads, salami, wine, olives, anti-pasta and a European language.
​I feel that I had nothing, but I felt that I needed to be in touch with something. I didn't know where I came from, I was just an Aussie boy growing up in a town full of people with rich cultures and stories dating back generations. So being of Scottish heritage I thought that it was my birth right that I produce something from my past.
As I have embarked on my journey into my heritage, I've realized the first descendants arrived in Benalla, VIC and settled in Tungamah, VIC. The land where they lived and worked from 1875-1920 was "BURNSIDE" Hill Plain Road. This farm is still today being worked by a local Griffith Lady that married a Tungamah Lad and now lives on "BURNSIDE" over the past few years they've harvested "Planet" & "Hindmarsh" Barley.
Along with my journey, we travel into the fate of East meets West. Fifteen years ago, I met my now wife, Michelle who has Dutch Heritage and with that we embarked on this journey together. We had a brief discussion about a Distillery, so Michelle sent me to Tasmania to meet Bill Lark. Well that was a decision made and here we are a Scotsman and a Dutchwoman two dreams that have come together and are producing amazing Spirits. It is an amazing journey, life changing, and memories being made with our family.
We know that 2020 is going to be a huge year and we know you'll share our excitement.
Spotted Llama Designs Wedding Bomboniere Melbourne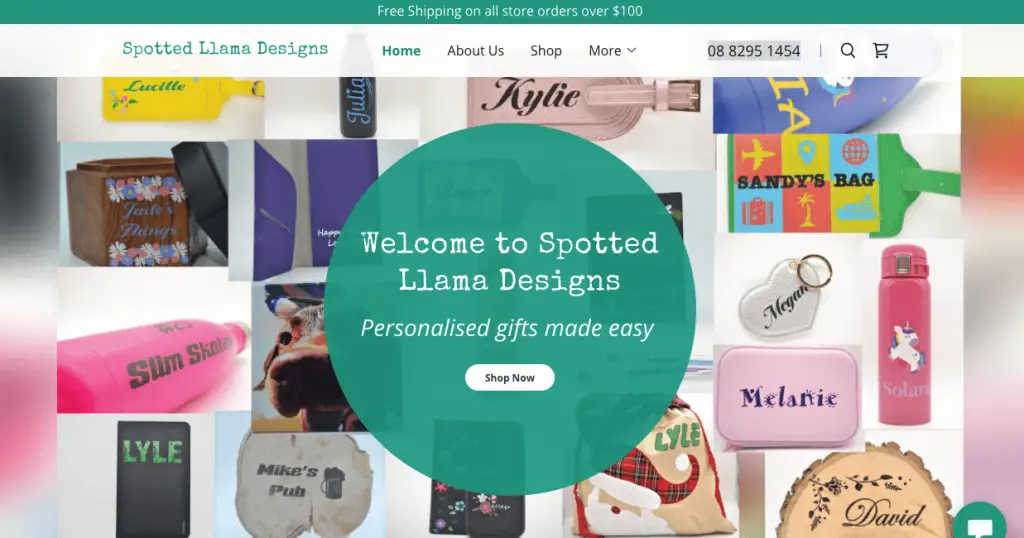 spottedllama.com.au
882951454
About Us
Leather / Glass / Wood / Metal / Plastic / Canvas We can print on it!
That's right, we can print directly to most surfaces including wood, plastic, glass,stone and metal.
Contact us for more info on what we can do for you, or visit our store for products we stock.
Direct to Substrate printing
We use the latest printing technology to print directly onto objects, no vinyl, no stickers!
Our ink is cured using a high intensity UV lamp which bonds the ink to the products.
The options are endless!
Canvas and Photo Frame Printing
Make family memories extra special with our canvas prints. We can print on canvas with widths up to 25cm and lengths of up to 80cm.
Want something different?
Get a 3D Photo frame description print. Printing multiple layers on top of eachother creates a textured 3D font layer. We can even print your picture directly to the glass with a textured print.
Get in touch to see what we can offer!
Have something weird and wonderful you want to print on?
We have printed on some unconventional surfaces - Playstation's, scooters, skateboards and Laptops to name a few. If you have something in mind, give us a call to see if we can help you personalise it!
Australian Favors Wedding Bomboniere Melbourne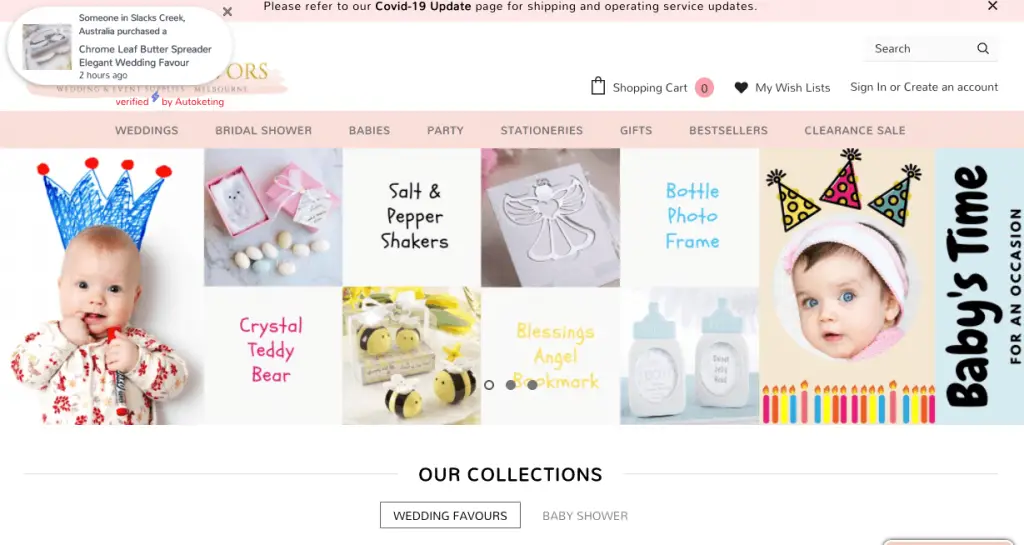 australianfavors.com.au
386575977
ABOUT US
HANDCRAFTED WITH LOVE BY EVERY TEAM MEMBER.
Some said wedding is the very beginning of a selfless journey. For others, it's the day when two hearts merge into one, making commitments to each other, in saying "I do". Whatever your journey, the team at Australian Favors strives to make your wedding or special event a memorable masterpiece. Inspired by the love of crafting and the passion for quality artistry, we are renowned for each Australian Favors creation – designed and handcrafted with love by every team members – perfectly imperfect. Style defines each of us on a daily basis and your wedding shouldn't be an exception.
WE WANT SOMETHING UNIQUE.
Your day. Your style. We understand as a confident, creative individual, you might have a specific vision for your wedding or special event. If you wish to have some personalised gifts to mark every step of the journey, we would love to work with you to design custom favours or décor. Be it personalised heartfelt messages or engraved bottle openers, our favours and stationeries are waiting to be stamped with your personal touch. At Australian Favors, we're also more than happy to modify any existing designs in the store to perfectly fit other special occasions, such as bridal or baby showers. Talk to us and we'll strive to achieve all that you have envisioned for your wonderful events.
LET'S MAKE THINGS HAPPEN.
From the moment you log onto Australian Favors's online store, we want you to feel like you're a part of something special. We have a range of organized processes to ensure your favours fits your event's theme and your budget. If you're lacking inspirations and ideas for your upcoming events, Australian Favors is the place for you! Our Blog, Instagram, and Facebook are full of stuffs we love. We operate in an industry built on love and love shouldn't be that formal. That's why at Australian Favors, you always talk to a human. Now, it's your turn to say hello.
WEDDINGS
Make shopping for wedding accessories a breeze! Shop online at Australian Favors for a comprehensive range of supplies all in one place, saving you valuable time and letting you focus on the more important aspects of your big day.
Couples have trusted us to bring them the best wedding supplies in Australia for many years, recognizing that our range is second to none. Browse through our extensive selection to find a complete collection of wedding accessories that will cover all your bases.
Favour Perfect Wedding Bomboniere Melbourne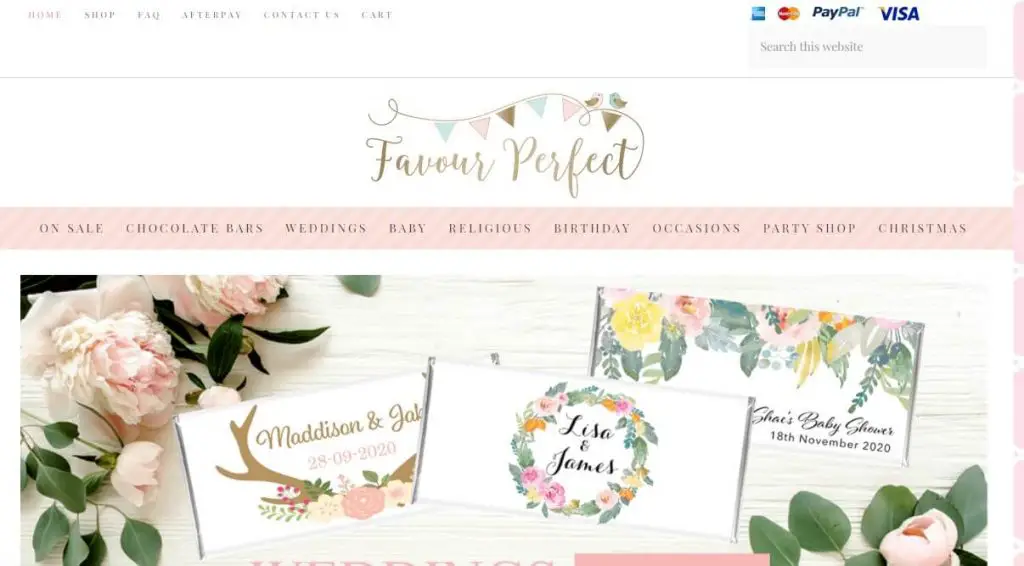 favourperfect.com.au
434392444
FAVOUR PERFECT - ONLINE WEDDING AND PARTY SHOP SPECIALISING IN GORGEOUS FAVOURS AND BOMBONIERE
Favour Perfect is an online Wedding and Party shop offering a unique and affordable range of Wedding Favours, Wedding Bomboniere, Wedding Favour Boxes, Wedding Place Card Holders and Frames, Wedding Candle Favours, Wedding Soap Favours, Bottle Stopper Favours and much, much more . We also have a large range of Christening Favours, Engagement Favours, Bridal Shower Favours and Baby Shower Favours and we have a range to suit every taste and budget!
Favour Perfect has just released an exciting new range of personalised chocolate favours which can be made to suit your wedding or party theme and double as place cards!
Having a beach wedding? View our fantastic range of beach wedding favours!
No matter how you spell it or say it - Favours, Favors, Bomboniere, Bonbonniere, Bonbonieres, Favour Perfect understands that each and every event is special and we also know how difficult it can be to locate and purchase ideal favours and bomboniere for your guests at your special event. Favour Perfect's secure and easy online shopping allows our customers to browse and feel safe when making purchases.
From Sydney, Melbourne, Perth, Canberra, and all the way up to the Northern Territory, anywhere you can think of Favour Perfect will deliver!
From Wedding Favours to Christening Favours and even Corporate Events we have the Perfect Favours and Bombonieres for you and we take extreme pride in our quality and service and will go to every length possible to ensure our customers are satisfied with their purchases.
Don't forget to check out our amazing wedding favours on sale in our On Sale category located to the top left hand side of our online store.
Pandora Designs Wedding Bombonieres Melbourne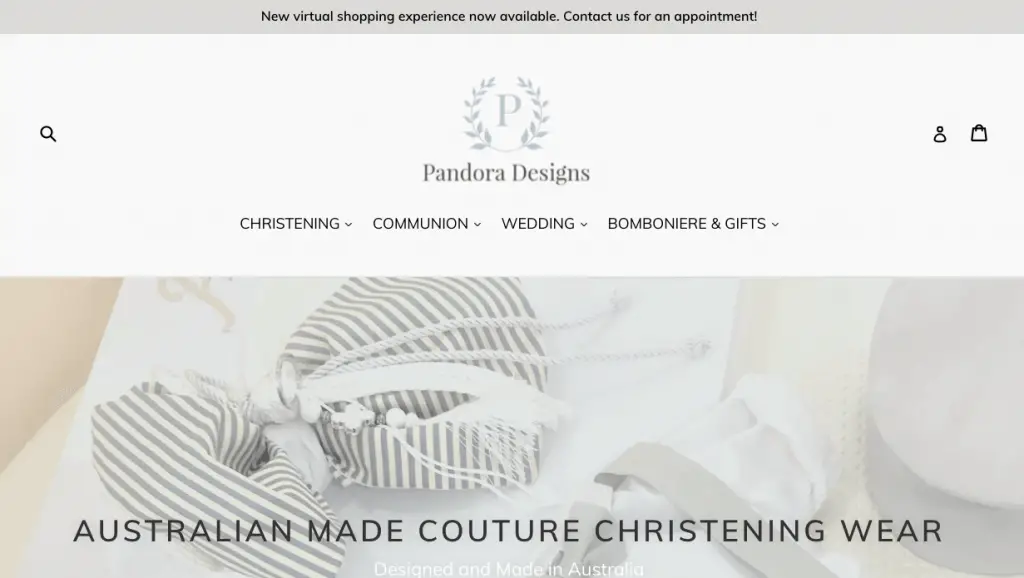 Pandoradesigns.com.au
61395699407
OUR COLLECTION
Pandora Designs is proud to be the leader in Australian Made Couture Christening Wear.  Our range of products also include Communion Wear and Shoes, Christening Shoes, Communion Wear, Wedding Favours and Candles for all special occasions.
We make things with love, care and attention to detail, all put together by experienced craftsmanship.
We also offer style consultation online or in store.
PANDORA DESIGNS - THE WEDDING, CHRISTENING AND COMMUNION SPECIALISTS
Greek Orthodox Wedding Crown Trays / Boxes
The Greek Orthodox wedding tray is one of the necessities for a Greek Orthodox wedding. The tray is used to place the wedding crown Stefana and is decorated with rice and sugar almonds koufeta. During the sacrament, the guests sprinkle the rice on the newlyweds to pray for the new couple to take root and have a happy, blessed and blossoming life together.
The Greek Orthodox wedding tray is usually also used to store the wedding crown Stefana as a keepsake. Or, some couples may prefer a wedding crown Stefana box for this purpose.
Our collection of Greek Orthodox wedding trays / boxes features a range of hand-selected traditional & modern designs. Have a browse below or come visit us at our Oakleigh showroom in Melbourne.
Designer Communion Dresses
The sacrament of the first communion is an incredibly important tradition for many families. Alongside the ceremony itself, the event is normally followed by large family gatherings and celebratory parties. It's a special day for your child and requires an extra-special outfit to match.
Unique made-to-order communion dress with custom styles
We offer one-on-one style consultation with our in-house designer to create a unique piece of finest communion dress for your girl. You and she will get to speak to our experienced designer to design your own style of dress and lace patterns. The dress will be made just for her with custom size.
Ready-made 2019 communion dress collection
We are delighted to showcase our 2019 collection of high-quality communion dresses with a range of accessories to complete your girl's dress and make them feel extra special on their big day. Browse our 2019 collection below.
Book an in-store fitting, or an appointment with our designer
Greek Orthodox Wedding Crowns (Stefana)
Wedding Stefana crowns are a historical Greek Orthodox tradition. From the moment the priest crowns the bride and the groom, their common life is to bear witness to the Presence of Christ and in the world.
Our collection of Greek Orthodox wedding crowns Stefana features a wide range of hand-selected gorgeous designs imported from Greece. Have a browse or come to visit us at our Oakleigh showroom in Melbourne.
Minoa Boutique Wedding Bomboniere Melbourne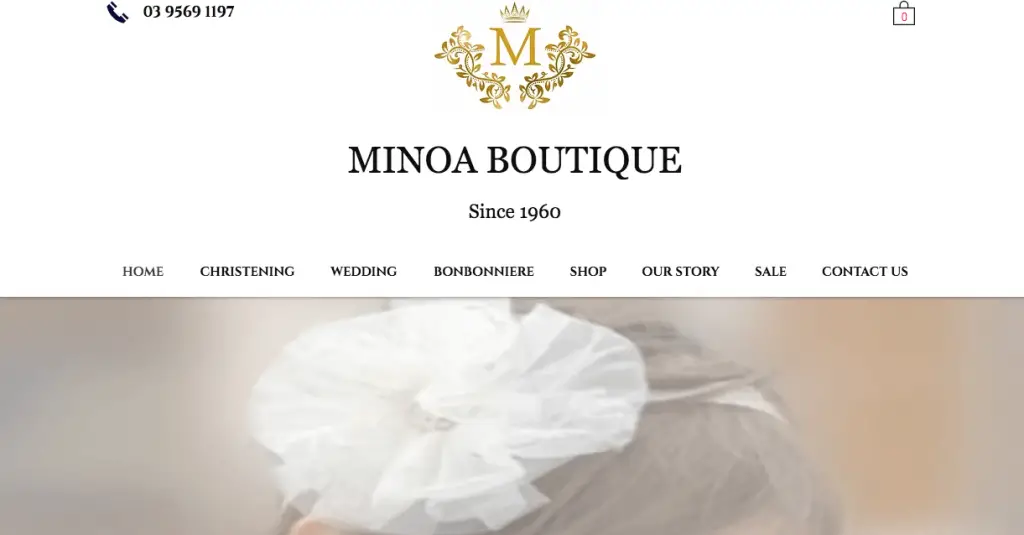 minoaboutique.com.au
61395691197
Welcome to Minoa Boutique
​We hope you can find everything you need. Minoa Boutique is focused on providing high-quality service and customer satisfaction - we will do everything we can to meet your expectations.
With a variety of offerings to choose from, we're sure you'll be happy working with us. Look around our website. If you cannot find what you are looking for, or if you have any comments or questions, please feel free to contact us.
Prilep Candles - Wedding Bomboniere Melbourne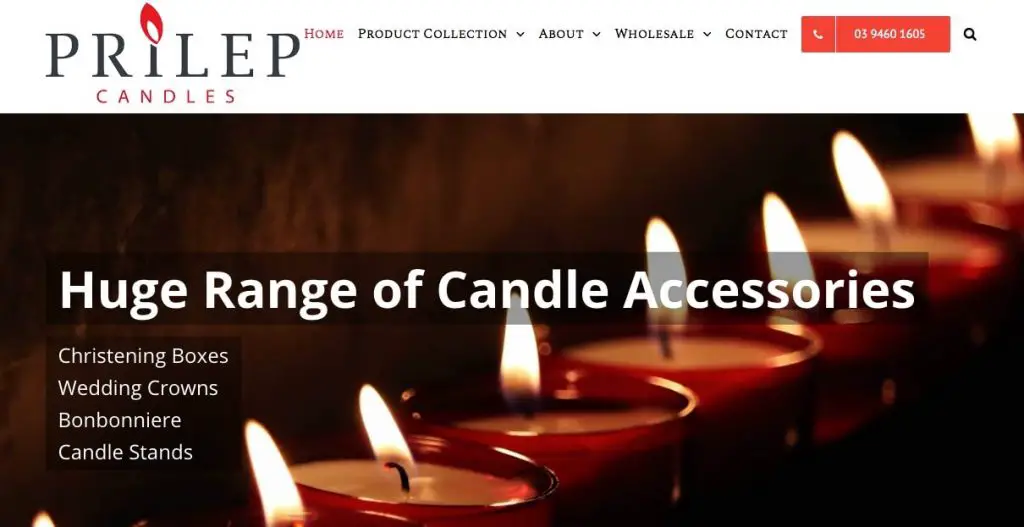 prilepcandles.com.au
61394601605
About Prilep Candles
Built on family history going back to the early 1980's and dedication to creating high quality candles, Prilep Candles has a broad capability and wide range of products for all your candle needs.
Being a manufacturer and wholesaler we offer a premium product with great customer service at a competitive price. Our advantage of being an Australian manufacturer means we can offer a customised product to suit your requirements. Take a look at our product collection to discover our extensive range of products. We specialise in personalised projects, contact us with your requirements and we will gladly look into this.
Candles
We have a wide range of candles ranging from tapered church candles to hand carved sculptured candles. We pride ourselves on having industry leading machinery enabling us to produce a customised range of candles with the highest quality. Our advantage of being a manufacture means we have a high degree of flexibility when it comes to a customised range of candles, for example we can manufacture church candles in a variety of different sizes, thicknesses and colours according to your requirements. Our soy jar candles can be manufactured according to your requirements of  jar types, fragrances and private labelling.
Christening/Wedding Accessories
Prilep Candles has an extensive range of add-ons and accessories for all your candle and candle decorating needs. Our accessories range from large christening keepsake boxes to small bonboniere. Take a browse though our Accessories and then contact us to arrange delivery of your selection.
Brewtopia Wedding Bomboniere Melbourne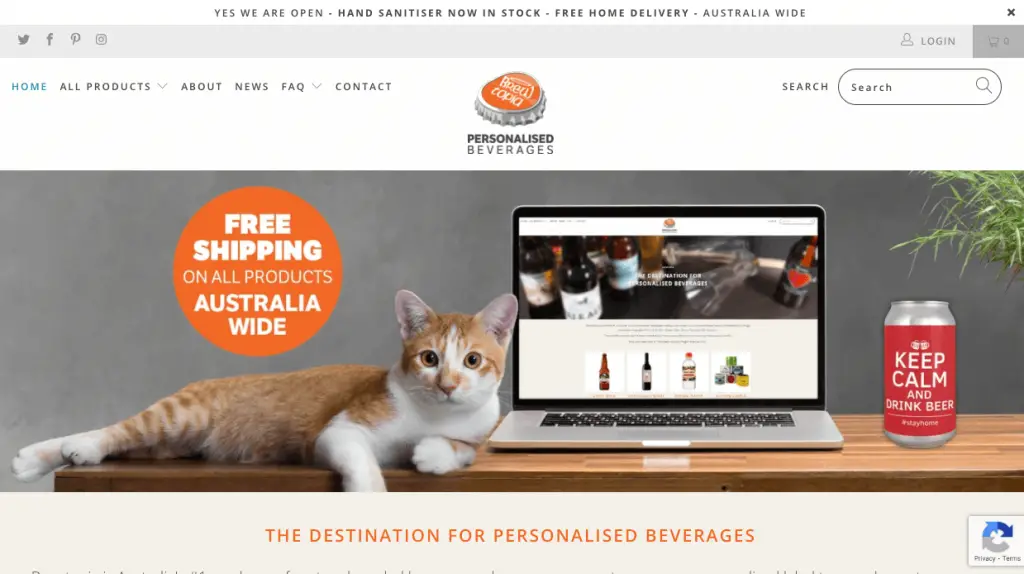 brewtopia.com.au
61383521000
About us
BREWTOPIA
Brewtopia offers the largest range of personalised beverage products in Australia, spanning spring water, craft beer, artisan cider, premium wines and of course our deluxe hampers.
Established in 2002, Brewtopia has expanded into Australia's pre-eminent supplier to corporate Australia as well as special occasion gifting through out online retail site. Our best-in-class range of products are preferenced by brands all over the country for corporate branding, event PR and charity campaigns, marketing promotions and gifting.
ONLINE RETAIL
Brewtopia's unique Label Builder Tool provides online customers with the ability to build their own label brand or event-specific label using our wide range of label templates. Alternatively, you can upload your own label design and see your creative genius come to life. Whether it's a fishing weekend with the boys, a milestone birthday, a client meeting, conference or your upcoming wedding, Brewtopia's customised beverages can add a personal touch to any occasion.
CORPORATE DIRECT
We have an enviable and extensive client base across corporate Australia with many customers being long-term partners. Through word-of-mouth and referrals we continue to grow in this space. This is because we excel in product quality, service delivery and logistics. We have a streamlined process which makes the order process extremely simple for our customers. Whether it be two bottles of wine, one carton of beer, a pallet of wine or a truck load of spring water, we deliver to anywhere across Australia utilising our extensive logistics network.
WHOLESALE
Brewtopia is a Dual Member of the Australasian Promotional Products Association (APPA), playing a role in both national wholesale supply and corporate direct sales. We partner with hundreds of re-sellers across Australia who trust Brewtopia to manage their clients' beverage requirements. Recognised for our exceptional product and service quality, we also have an exemplary record for delivery performance. We understand the time sensitive nature of the promotional and events space and therefore our workflow is structured to meet and exceed these high demands.
PRIVATE LABEL DEVELOPMENT
We have the in-house capability to co-develop a unique brand for your business whether it be 5 cartons or 5,000 cartons. Utilising our in-house graphic design, printing, labelling and packaging capability, you can be sure of a premium quality product outcome that can be marketed into mass retail or simply stocked at your venue. With no artwork set-up charges involved, we are able to work with you creatively to develop something truly unique.
Talk to us about how we can support your branding.
PACKAGING SOLUTIONS
In addition to customising the beverage labels, Brewtopia offers a range of beautifully hand-crafted timber boxes suitable for gifting and POS, which can support small or large volume requirements with a standard range and make-to-order service.  As a boutique producer, our value proposition is customisation, premium quality and small quantity production.
We are a fully bonded warehouse and are able to handle excisable goods from craft beer through to spirits and this allows us to offer a service for re-packaging and secondary packaging in addition to the below:
Label design, Label printing, Labelling, Neck-tagging, Gift boxing & Repackaging.
CONTAINER DEPOSIT LEGISLATION / RETURN & EARN
(NSW, ACT, QLD, SA/NT)
Brewtopia is a First Supplier and registered beverage distributor in all jurisdications where container deposit legislation is in effect. We manage the compliance requirements from end-to-end to ensure all of our customers and re-seller customers are compliant with the label and reporting.
Contact Us to receive more information about our product & service offering.
THE DESTINATION FOR PERSONALISED BEVERAGES
Brewtopia is Australia's #1 producer of custom branded beverages where you can create your own personalised label to complement our range of premium Australian Wines, Personalised Wine, Craft Beer, Artisan Cider, Custom Printed Spring Water, and Gift Hampers.
From as little as one 6-pack of beer or one bottle of wine, we can deliver to your door anywhere across Australia.
Production lead-time is 10 business days plus freight time (see FAQ).  All prices include shipping.
WHOLESALE PRICING AVAILABLE FOR RE-SELLERS
Brewtopia is a trusted partner supplying hundreds of re-seller businesses across Australia with their own custom branded beverages. Whether you are a cafe, restaurant, hotel, event venue or promotional products business, we are able to support your product and logistical requirements. No job is too small or too large for us to manage and we would love to partner with your business to create your own beverage branding.
A WIDE RANGE OF PREMIUM GIFTS FOR ANY OCCASION
From Hampers and Customised Labels, to Mini Wines, Sparkling Water, Beer Gifts, Bottles and Home Brewing Kits, customers will find the perfect gift to suit any upcoming function, gathering, celebration or public event here at Brewtopia. Contact our experienced and reliable team today to learn more about our extensive range of personalised alcohol products and gifts, perfect for a bonbonniere, anniversary present, promotional tool, corporate event or wedding favour.
Elvie and John's Wedding Bomboniere Melbourne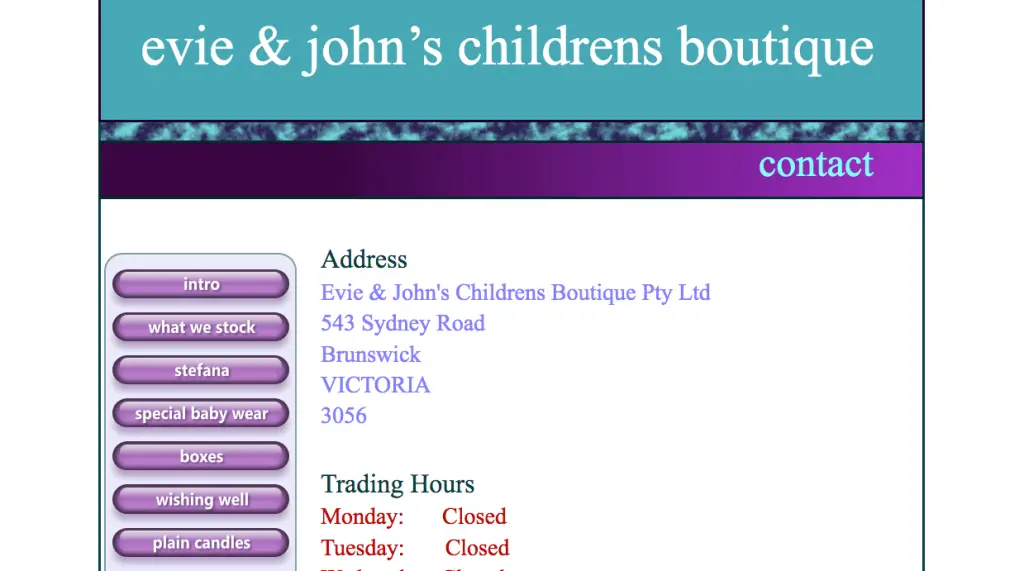 evieandjohns.com.au
393806466
Welcome to the Evie & John's Childrens Boutique website.
Evie & John's Childrens Boutique is a retail shop that operates out of 543 Sydney Road, Brunswick, Melbourne.  We have been trading at this location for over 40 years. While we sell various products, our main stock is Christening wear, Christening items and crowns for Orthodox Weddings.
On the remainder of this website we broadly list different types of items that we stock in the What We Stock page.  Some types of items that we stock have their own web
page.  In the Contact page you can find our contact details and open hours. In the Q&A page we provide answers to some questions about our business
Starlight Children Foundation-  Wedding Bomboniere Melbourne
shop.starlight.org.au
61130072827
HOW IT WORKS
By giving a life-changing Starlight Gift, you are helping to brighten the lives of sick kids all over Australia.
A Starlight gift will make a sick kid feel super special and bring a smile to their face. Whether you're helping grant a Starlight Wish or enabling access to a super fun day in the Starlight Express Room – you are brightening the life of a sick kid and distracting them from the pain and suffering they endure during months of treatment!
Not only will you be brightening the lives of seriously ill children, but you will also be bringing a smile to the face of the person you are buying the gift for – that's double the happiness!
They will receive an explanation on exactly how their gift has impacted the life of a seriously ill child…all because of your generosity!
All our gifts represent true gifts that are delivered directly to the children who need it most, whether that be in their hospital bed or in a remote area of Australia. Because of you, Captain Starlight can bring joy and happiness to the lives of sick kids and their families.
WEDDING FAVOURS
Celebrate your special day with a Starlight Wedding Favour, and thank your guests with a personalised donation to help bring fun and laughter to seriously ill children in hospital.
So your big day can help make a sick child's day too!
Bon Bo Vendi - Bomboniere Wedding Melbourne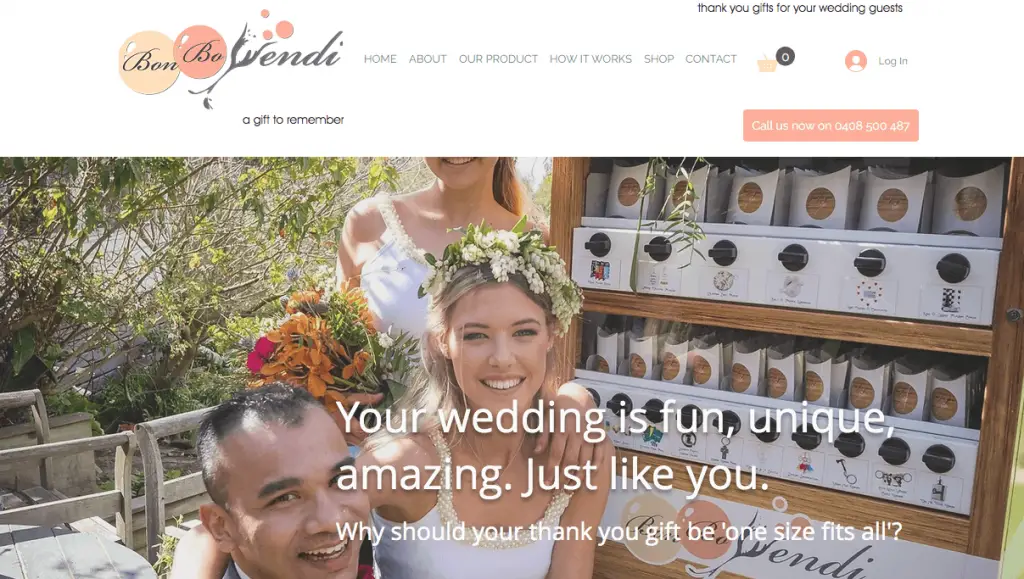 bonbovendi.com.au
408500487
Organising wedding favours is stressful for many couples.
You want to thank the special people who share your joy.
It should be simple. Too often it becomes hard work.
​Finding one, maybe two gifts that suit all your guests - the usual 'one size fits all' table-placed bonbonniere - means hours of comparing dozens of options:​
Is it right for both men and women?
Does it suit both your grandparents and your nieces?
Is it that perfect reminder of your special day?
The problem is: one size doesn't fit all.
The same gift for every guest cannot please all tastes, cater to all ages, mean something to each person.
There is nothing worse than watching gifts chosen and made with love being thrown out with the napkins at the end of your celebrations.
We've been through the stress of organising thank you gifts.
We've helped friends go through the same thing: first choosing, then wrapping and tagging each favour.
Laboriously handmade, with love. Label after label, each bonbonniere the same.​
We're Kristy-Lee and Jamie Crossan.
For our own wedding in April 2018, we were determined to keep it stress-free and find a way to make gift-giving fun, for us and for our guests.
And our idea became Bon Bo Vendi, the Original Thank You Gift Vending Machine.
Introducing Bon Bo Vendi
Add some sass to your wedding celebrations with Bon Bo Vendi, the original thank you gift vending machine with favours to suit all tastes and ages.
Bon Bo Vendi puts the fun back into gift giving, dispensing beautiful custom-wrapped keepsakes especially designed for your celebrations.
From the classically distinguished to the deliciously kooky, Bon Bo Vendi works with you to create your perfect, personalised thank you to your guests.
So forget the 'one size fits all' table-placed bonbonniere and spice up your celebrations with Bon Bo Vendi.
For a memorable thank you gift experience that gets your guests mingling, laughing and loving every minute of your wedding day.
Call us today on 1300 126 626 to find out more.
So you're wondering how all this works, right?
Your celebrations should be as unique as you are. And your wedding favours should reflect your own distinctive style.
Bon Bo Vendi is the original thank you gift vending machine with favours to suit all tastes and ages, for a memorable experience that gets your guests mingling, laughing and loving every minute of your celebration.
At Bon Bo Vendi, we work with you to create your perfect, personalised thank you to your guests. We will help you select memorable keepsakes that suit your taste and that your loved ones will cherish.
Discuss your requirements with us and add some sass to your wedding day with Bon Bo Vendi. We look forward to your enquiry.
Here's how it works:​
The wedding favours you have selected are custom-wrapped in elegant gift boxes and beautifully displayed in the vending machine.
At your reception, each guest receives a coin token to choose their individual thank you gift from you.
Your guests insert their token and pick their gift from the options pictured on the machine.
Further details:
Choose from over 100 gift options.
Your gifts are displayed in elegant white gift boxes. A custom-designed label with your names and the date of your wedding can also be arranged.
Gifts are available in a choice of two sizes.
Bon Bo Vendi, the original thank you gift vending machine, comes in a choice of two finishes, light grey and warm wood grain, to suit any occasion.
Up to 180 gifts can be dispensed from one vending machine. For celebrations with more than 180 guests, additional machines will be made available.
Tokens can be placed on tables or personally handed to each guest at the start of your function.