What to consider and how to plan your Wedding Flowers.
Planning a wedding is one of the most personal and rewarding tasks you can be saddled with, but that doesn't mean it's always smooth sailing. Often, brides and grooms-to-be are faced with decisions regarding things they didn't think much about before their engagement, like colour schemes, wedding themes, and who should sit next to who.
Wedding flower arrangements are an area where you get to explore your tastes and demonstrate your creativity. With the right guide, it will be easy to add beautiful accents to your wedding while staying within budget. There is a multitude of different arrangements, all as traditional to weddings as the white dress itself. Each of these is an opportunity to add colour and style to your wedding or to accent your wedding's existing theme. From quantity and budget to your wedding flower timeline, here's everything you'll ever need to know about wedding flowers.
Are you having trouble picking your flowers from the thousands of varieties available? Check out our roundup of favourite wedding blossoms to help you decide. At Team Wedding we have tons of inspiring pictures of wedding flowers, centrepieces and bouquets to guide you on your flower journey. Let Cosmopolitan events Wedding Venue help you create the most magical day of your life.
The ceremony is one of our favourite parts of this entire wedding design. When you first enter the service, you see lanterns and an aisle covered in soft white rose petals. The circle altar was enhanced with two asymmetrical arrangements of white bridal blooms and an array of greenery
- huckleberry Ruscus, pepper, ferns, and dyslexics. There were also a few more lanterns sitting at the bottom of the altar, which tied everything together! For cocktail hour, we decorated the tables with small cocktail arrangements that sat in a goldfish scale vase. These just had miniature white roses with ruscus throughout. At the reception, there were a couple of different types of centrepieces.
I'm the table, lol! I recently started delivery coordinating and I'm also the Excel guru 😉 Occasionally assist with flower processing during busy season. I'm more involved in the business side than the creative team which fits for me, haha!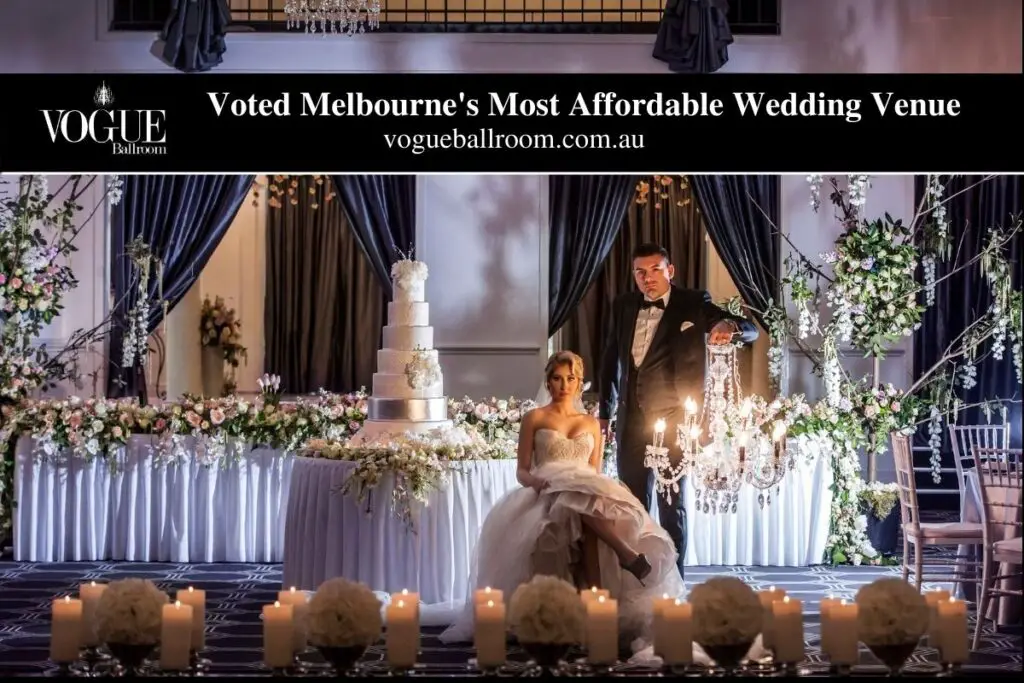 The Basics for Wedding Flowers
Choosing wedding flowers that fit your style and petals that match your colour palette isn't always smooth — especially if you don't know a dahlia from a daisy. At Team Wedding we're focused on giving you the ultimate guide to wedding flowers. Everything you need to know about the most popular wedding flowers (cost, season, meanings, and colour choices), plus hundreds of photos of each bloom in bouquets, centrepieces, and boutonnieres from real weddings. We also have lots of great advice and inspiration with our ongoing wedding flower blog posts.
Flowers are for a wedding as the cake is for a birthday. Most people are not floral experts before their wedding, nor are they afterwards, so consider this a crash course in wedding flowers. A good wedding planner can help you pick out the perfect combo of flowers for your wedding based on some general information about your ceremony and reception. The preliminary things you have to think about are:
Colour
Most brides and grooms-to-be pick a colour scheme and then work their flowers in this way, with some accenting and some becoming statement pieces. A statement piece will draw attention and be a focal point, while an accent will blend with the overall style and other elements in the décor.
Some tables had a silver dollar garland with tucked in bridal blooms, while other tables had a gold footed dish centrepiece of the same bridal flowers and lots of greenery textures. There was also an outdoor lounge area where we had another gold footed dish arrangement, but a smaller, more rectangular shape. Overall, this wedding turned out BEAUTIFULLY, and we are so grateful to have been a part of such a magical affair.
Shape
Things to consider regarding your centrepieces are how tall and wide they are, and how that might affect your guests' experience at dinner. Will they want to see across the table to talk to one another? If so, you might want to keep your flowers on the shorter end. For your wedding flower bouquets, popular shapes include round, cascade, and hand-tied. Your wedding planner can show you samples and help you decide which is the best and most practical option for your wedding.
Types of Wedding Flowers
Even if you have attended a wedding before if you've never assisted in the planning of one you might be surprised at just how many types of wedding flower arrangements there are to consider. From wedding flower bouquets to centerpieces, boutonnieres and ceremony flowers, there is no shortage of decisions to be made. Here is a quick break down of the types of arrangements you'll have to consider.
Quantity & Budget
Figuring out just how many flowers you will need is key to figuring out your budget. Popular wedding arrangements are centrepieces, bouquets for the bride and bridesmaids, boutonnieres, and ceremony flowers. All of these pieces are optional, but once you know what you want and what kind of budget you have to work with, it will help narrow down the options.
Wedding Flower Arrangements
You may have a wedding theme chosen and looked at hundreds of wedding flower pictures, but have you decided on each flower arrangement? You want your wedding flowers to be beautiful and have a cohesive theme. Here's your guide to the flower arrangements you need to be specifically thinking about.
The Purple Orchid in Livermore, California, is an excellent venue as it includes a spa to spend the morning before your big day. Our couple envisioned a laid-back, intimate wedding that enhanced the outdoor beauty that The Purple Orchid has to offer. When you first enter the marriage, you're greeted by a charming welcome sign with a fresh garland with tucked in white blooms. For the bride's bouquet, we arranged white and blush garden roses, tea roses, lisianthus, with touches of baby's breath. The bridesmaid's bouquets were smaller versions of the bride's, using the same florals.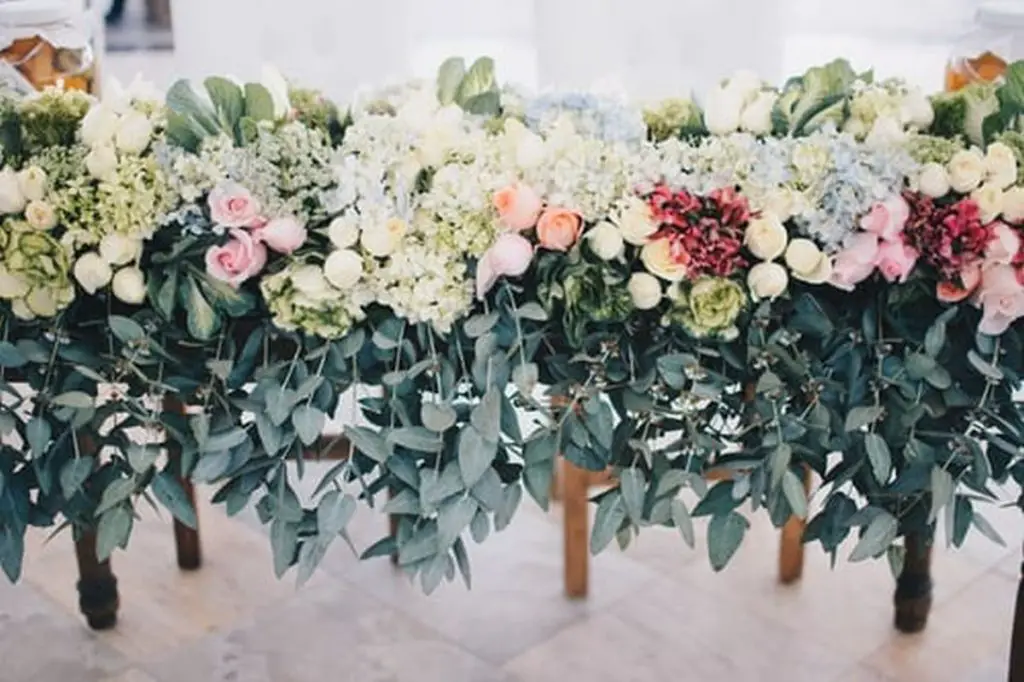 Wedding Flower Arrangements You'll Need
Bridal Bouquets
Compiling your dream wedding bouquet is part inspiration, part knowledge and part floral preferences. Whether your wedding style tends toward the tradition or the trendy, finding the right bridal bouquet is all about exploration. These days, silk bridal bouquets are realistic, beautiful and affordable. Natural flower bouquets are always gorgeous and colourful.
For the altar, we tucked white florals into the hedge to add romantic definition. On the first, middle, and last chairs of the ceremony, we placed ivory pew bow arrangements of blush garden roses, baby's breath, and greenery trailing up the chair. So beautiful!! The centrepieces at the reception were simple wood box arrangements of loose florals and greenery. Lastly, we topped the cake with white and blush florals and eucalyptus greenery. A simple yet gorgeous wedding!!  Looking for a Wedding Florist? Look no further, Cosmopolitan events have you covered.
Reception Centerpieces
When it comes to wedding reception décor, all eyes will be on the table centrepieces. These days, reception centrepiece can incorporate decorative accessories, so get creative. Like anything wedding flower related, don't forget to spend time looking at the collection of pretty centrepiece arrangements online, there is a lot of inspiration to be had.
A romantic rustic affair at Nella Terra Cellars in Sunol, California. One of our favourite venues! For the bride's bouquet, we arranged a bohemian style arrangement of all white peonies, garden roses, ranunculus, and lisianthus, with a silver dollar and eucalyptus greenery. The bridesmaid bouquets were smaller versions of the bride's using all the same florals. However, we added in some peach garden roses and ranunculus so that the bride's bouquet would stand out a tiny bit more. The groom's boutonniere was our typical off-white tea rose with olive and eucalyptus greenery.
Ceremony Flowers
A big part of the wedding ceremony decorations elements is going to consist of flowers. It is essential to match your flowers to your location. If you're getting married in a simple church, think about the church pews and how herbs can bring them to life. If you're in an extravagant church, then make sure the ceremony flowers don't overpower then scene. Outdoor weddings on the beach will require a different wedding flower arrangement set than an outdoor wedding at a winery.
To tie in the altar with the rest of the florals, we arranged two floral tie-backs for the altar drapery. These were arranged using white, and peach blooms with lots of fresh greenery. The centrepieces of the reception were rustic wood box arrangements using the same white and peach blooms as the other arrangements. The sweetheart table is one of our favourite parts! We laid a 9-foot eucalyptus garland over the counter with white and peach florals tucked throughout. We also repurposed one of the bouquets to be a centrepiece on the sweetheart table. Lastly, we topped the cake with a peach ranunculus and olive greenery around each layer
Floral arrangements can ultimately elevate your ceremony location to the romantic dreamscape you have in mind. Think about the site and consult with your wedding planner about what flower might be most practical. For instance, flowers along church pews add a lovely touch without taking away from the building's natural beauty. At an outdoor wedding, you can incorporate standing plants and garlands to add to the scenery without distracting from the location.
Bouquets
Both bridal and for bridesmaids, your bouquets are personal pieces that can range from traditional to trendy. Silk flowers are an affordable option that will last forever, while natural herbs will be fragrant and beautiful the day of. Your bouquets can stay on theme with your wedding, coordinate with your colour scheme, or stand out as statement pieces. They incorporate creativity, knowledge, and your personal preference!
Bridesmaid Bouquets
Like the bride's flowers, bridesmaids' bouquets feature a variety of colours, flowers, and styles. You can create a unique look for you bridesmaids or simply follow the bridal bouquet look but a little smaller. We've seen some brides create unique looks for the brides that match the groomsmen or the rest of the wedding decor. Check out our list of Wedding Florists to help you select the perfect blooms.
Boutonnieres and Corsages
You might remember these bad boys from your high school prom, but with the right flower choice, they can become beautiful adult pieces perfect for your wedding party. Treat these as accents, rather than statement pieces, and your pictures will be sure to stand out.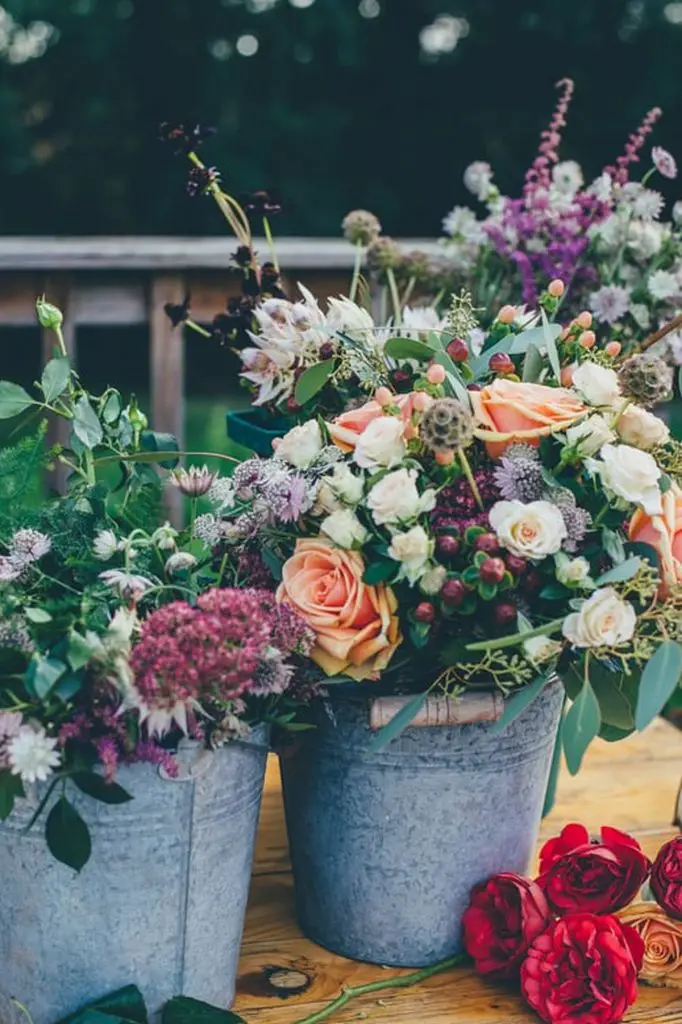 Centrepieces
Wedding guests spend a majority of the reception staring directly at the centrepieces, so they should be cohesive and exciting. These days, many people choose to incorporate non-flower options alongside traditional wedding flower arrangements, so your creativity can take control here. One thing to keep in mind is that overly fragrant flowers will interfere with the dinner menu, so you should use those sweetly scented pieces to decorate around the dance floor or along the aisle.
Wedding Flowers Timeline
9 – 11 months before your wedding
Set up appointments with wedding florists in the area to discuss options. Make sure you have a good sense of the types of flowers you like, what your wedding theme is like and understand your budget.
6 – 8 months before your wedding
Choose and hire your florist. Browse wedding flowers pictures to figure out what flowers you like and start to make a detailed list of all the wedding flower arrangements you want to include in your wedding.
4 – 5 months before your wedding
Finalize your wedding flowers, and settle on a final price for the contract. Make sure you haven't missed anything and check in on your florist a few weeks before the wedding to ensure everything is going to plan.
Frequently Asked Questions
Your wedding florist will make your wedding day even more beautiful by providing gorgeous floral arrangements. Depending on your style and needs, your wedding flowers cost will vary, but the average cost of wedding flowers in the U.S. is around $1,500 with most couples spending between $700 and $2,500.
The sky's the limit when it comes to flowers for your wedding, but realistically you can plan on spending about 8% of your overall budget. This covers the bride's bouquet, bridesmaids' bouquets, boutonnieres, corsages, and ceremony and reception arrangements.
Mason considers 75 to 150 guests to be an "average" size wedding, and anything over 150 to be a "large" wedding. For weddings under 75, she breaks them down into three categories: Intimate wedding: Between 50 and 75 guests. Small wedding: Less than 50 guests.