Hen's Party Ideas

Are you tired of the same black and white outfits with tulle around the waist? Or what about those fluorescent truck driver hats with words written in bold capital letters? If you are totally over those bachelorette looks or they simply don't suit your style, we are happy to bring you some options!

We know that every bride is different, so depending on your style, the season of the year and location, here are some bride squad looks for an unforgettable hen's party.

Wedding squad unite! It's time to start planning the perfect night or day for your favourite hen. But what to do?

Whether it's a night out on the town or a day activity with the family, there are always plenty of options when it comes to planning a hens night or bridal shower. Why not take some inspiration from the time of year you're planning with these monthly hens night ideas.
Cosmopolitan events is your ultimate Wedding Reception Venue to create your dream wedding.
Brides (and grooms!) across Australia place heavy emphasis on celebrating their last hurrah in a fun-filled and exciting fashion. To help those located on the Sunshine Coast, we have compiled a list of the ten best Sunshine Coast hen's night ideas to hint to your bride squad.

Thousands of brides and grooms across Australia place heavy emphasis on celebrating their last hurrah memorably and excitingly. To help those located in Perth, Western Australia, we have compiled a list of the nine best Perth hen's night ideas to hint to your bridal party.

Wanting to treat your hen to the ultimate celebration. Day or night, summer or winter, classy or debaucherous, we have an option of every single type of bride tribe. Some you can even invite Grandma to! Here's our list of 10 hen's party ideas for every kind of bride tribe:
Is your squad going on an excursion? Either to Disneyland, a different city or just to your local bar/nightclub, a cool custom jacket will keep you guys warm while looking like the dream team.
Beauty Day
Kickstart the beginning of the new year with some time for you. Christmas can be a busy period, and when your hen is in the lead up to a wedding, she's going to need a bit of time to herself.
Grab the girls and head to a spa to kick back and relax after the silly season.
If you are planning a seriously sexy night out for your last hurrah before the wedding, we cannot recommend Magic Men Australia enough. This amazing Australia-wide show is known for its cheeky games, sexy private shows and – of course – its incredible topless hunks. And, with food and drinks flowing all night long, you can guarantee you'll have a blast with your girls at Magic Men.

Established in 2007, Sugar Blue Burlesque is now one of the most popular choices among those planning a hen's party. Sugar Blue Burlesque provides friendly hostesses to your venue of choice and gets the party started with one of their four themes available – Burlesque, 1920s Charleston, 1960s Go-Go or Vintage Cabaret. This fantastic entertainment features authentic vintage dances, circus, comedy music and incredible vintage costumes to match.

High tea
There are plenty of beautiful High tea places around, from Mary Eats Cake in Brunswick to the classic Hotel Windsor in the CBD. Get your bride tribe together and eat some delightful scones, champagne and sandwiches!

And not only because sportswear has been an ongoing trend, let's just take a moment to think about the benefits, being comfy and trendy at the same time? Sign me up!
Is there a better guilty pleasure than rugging up in winter and enjoying a cup of tea and a scone? High drinks are a great way to host a daily activity that friends and family can attend. Without anything becoming too scandalous.
High teas have also really ramped up recently. Gone are the days of dry scones and finger sandwiches. Mini quiches, sliders, moist cakes and rich desserts are just the beginning of what you have on offer at a recent high tea event.
Or, if you're after something communal over bigger serves of food, why not a bottomless brunch?
If you are hoping to celebrate your last hurrah with a fun-filled day out with your best girlfriends, Sunshine Coast Party Bus is the perfect addition. Although mostly popular among those hosting winery tours, this fleet of party buses is happy to transport your party to wherever you choose. Onboard, there's air conditioning, an esky with ice, and an iPod dock for your music. For more information, visit Sunshine Coast Party Bus at their website.
OzParty Events is the perfect choice for those with too much on their plate to plan their own hen's night. Taking the hassle out of planning, award-winning OzParty Events customise packages to create a seriously fun-filled and memorable night with the ladies. Activities include cocktail classes, life drawing classes, spa and pamper days, winery tours, boat cruises and male entertainment for those seeking a sexy night out. To find out what OzParty Events can plan for your last hurrah.
Boat Cruise
February is a great month to make the most of water sports, but we know that sometimes the heat can be overwhelming. Why not take in the stunning water while in the luxury and air conditioning of a boat cruise?
Boat cruises can be a great way to get a group together and relax on the deck or jump into the water when you're out at sea. Some inflatable flamingos and some chilled drinks and you'll have a day to remember.

Princes of the Night is the ideal night out for anyone who wants to be entertained! It's a male cabaret show that will be sure to impress your closest friends. Real bride-to-be Sarah said that "So entertaining, funny and exciting. It was the perfect girls night out. Plus, bars surrounded the audience, so a good drink was always in reach!" Joanna said that she" loved the variety of different themes during the night and the way each group of people celebrating was made to feel special and got their own time on stage with the guys. This was all in good taste, and everyone was made to feel comfortable." Click here to enquire about pricing options. They currently do shows in Melbourne but are having a debut show in Darling Harbour on July 21st!

Are you planning to escape with your girls far away from the cold and rain? Enjoy the summer like a queen with your ladies in these new cute bathing suits.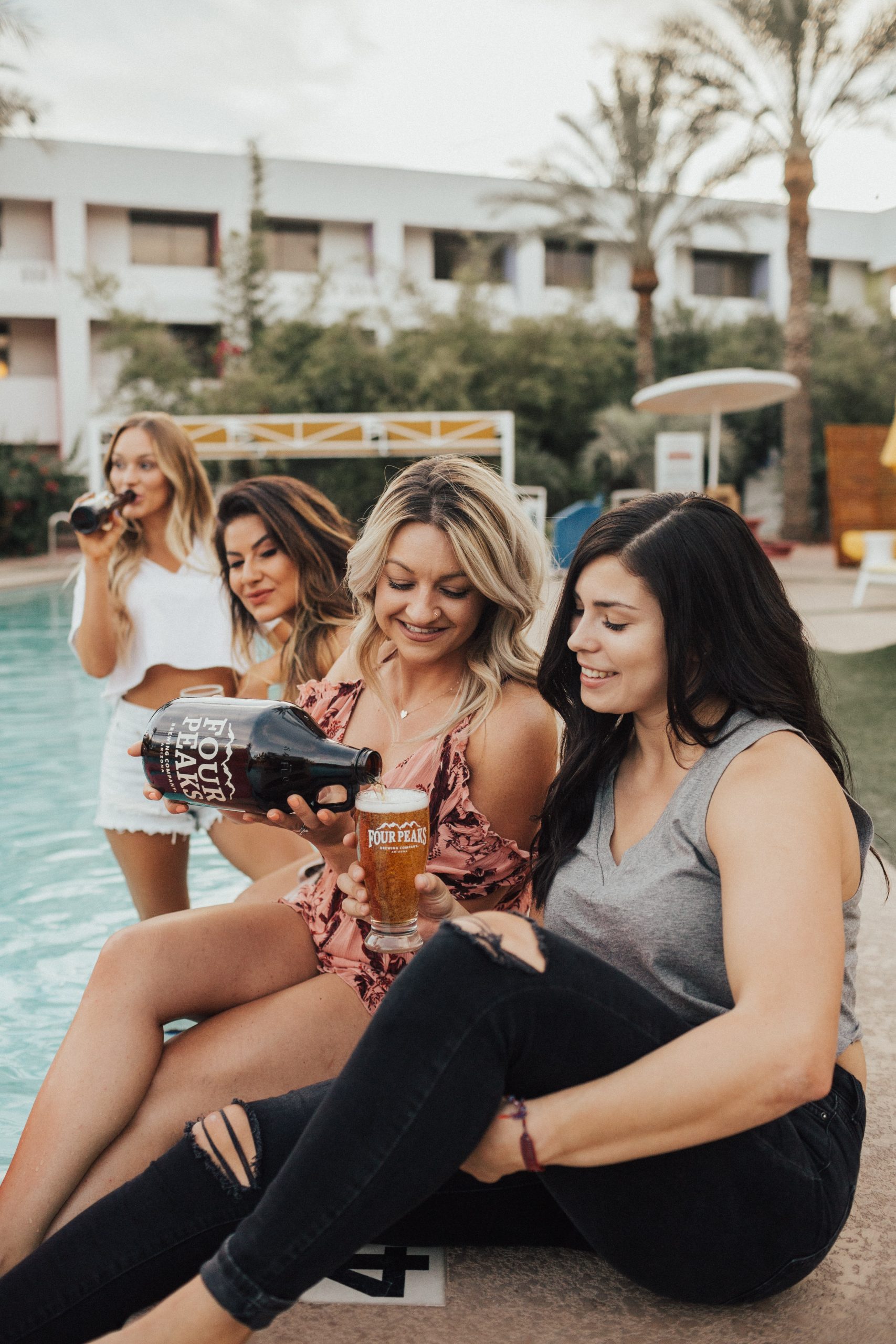 Farm Stay
We love getting away and what better way to celebrate your Miss than by taking her for a weekend away before she becomes a Mrs? A farm stay can be a great way to take some time out with just the girls.

Pack your PJs, pamper yourselves and set up a grazing table of local produce for a relaxing weekend away before the big event.
Check out our list of ultimate Hens Ideas to help your bestie celebrate her last hoorah.
A pop-up picnic
How cute is this ideal? A pop-up picnic wherever you wish, inside or outside, anywhere in Melbourne and all organised for you. Super cute. Enquire with Honour With Fete here to check availability and see pricing options.
If you can't get away from the winter, maybe a trip to the mountain is the way to go, so what better option than extra cozy flannel PJs? Your whole squad will appreciate it and definitely will use them again (cause I would).

Burlesque Night
Be the stars of your very own show with a sassy party that will get everyone talking. Set up a burlesque night with themed hair, makeup and costumes to match. You and the girls will have so much fun learning your guided dance before getting ready for your show.
You can even choose between different themes too! The most significant decision you now have to make is whether to go traditional burlesque, the roaring 20s, groovy 1960s or vintage cabaret.
If you simply have too much on your plate to organise your last hurrah, OzParty Events is the perfect alternative. This team of award-winning event planners takes the dress out of planning. Activities for the girls include cocktail making classes, life drawing, winery tours, spa pamper days, hens cruises and sexy male entertainment. And for the boys, there's axe throwing, archery tag, cruise charters, beer tours, go-karting, paintballing, golf, lawn bowls, female entertainment and more. Whatever you envision for your last hurrah before the wedding, the team behind OzParty Events will ensure your celebration is one to remember for many years to come.

If topless waiters and cocktails aren't your things, Swan Valley Adventure Centre is worth taking a look at. This Perth hen's night idea is fast becoming a favourite. Activities include high ropes, a leap of faith, archery, canoeing and team challenges. To find out more about Swan Valley Adventure Centre, click here.

Wine tasting
If you're a wine lover, then invite Lady du vin over to your house for an unforgettable and fun experience. This one is sure to delight all of your squad, with a fun and classy option for your hen's party. Click here to send a message to Lady du Vin.
These flowered beauties are an excellent option for a high-tea hen's party, a garden party or just a picnic in the park with your girls. Don't you love the casual boho feeling? Plus, everyone can add some of their personality to the look.

Male Show
Prefer to have someone else do the show for you? If you're coming into winter and want a fun way to warm up, then a male show is the way to go. Whether you go for something safer on stage or decide to have someone come to you, this can be a great night out to get everyone laughing. You can also make your hen blush by dobbing her in for some stage time if you think she'll be comfortable with that.

Life drawing with Foxy Hens is the perfect way to celebrate with your best girlfriends before the wedding. A fantastic activity for women of all ages, this cheeky hen's night idea gets everyone creative, having a laugh, and enjoying themselves. To find out more about these life drawing classes, visit Fox Hens Party's website via the link above.

Party Charter Perth is the perfect choice for those planning a girls day out. Operating for over ten years now, this Perth hen's night provider is known for their fun-filled progressive lunches and dinner, pub crawls, transfers to and from clubs and pole dancing lessons, and tours around Swan Valley wineries. Vehicles are decked out with quality sound, lighting and microphones, and their staff will even take photos to document the fantastic day or night out.

Flower crown parties
Your guests will love making their very own fresh flower crowns on your hen's day. With the help of a professional like Queen of Crowns in QLD or Thrive Flowers and Events in Melbourne, making your own flower crown will not only be a breeze, but it will be a whole lot of fun! Plus, it makes for some beautiful photo opportunities once everyone has their
If you just want to have fun with your girls, furry onesies could be your way to go, imagine the memories you can create wearing these guys! Cause, who doesn't want to get drunk in a warm unicorn onesie?
Dinner and a cabaret show
With a group discount, this highly rated show is hard to pass up! La Fortuna Cabaret Dinner show operates in Sydney on every Friday and Saturday night and is ideal for a hens night. The show features narration, singing, dancing and magic while you feast on a beautiful three-course French dinner over candlelight and drink delicious cocktails. The show is nudity free and completely non-offensive while being very entertaining, so it's perfect for a hen that wants a more tame option than the next idea on this list…
Another winter-friendly option. This could be you and your bride team! Can you see your selves rocking some coloured faux fur, holding hands and just being awesome?

Cocktail Making Class
Cocktails can be such fun drinks, but they always take so long when you order them at a bar! So why not learn how to make them yourself, without the wait?
We love planning hens nights and bridal showers around classes that will get everyone involved and engaged. They're a great way to take the pressure off the wedding party by having someone else hosting the activity. And, of course, they're heaps of fun!
If you are planning a night to remember, Coastal Cruises Mooloolaba is one to put on your list. This 35-foot all-weather vessel is renowned for its spectacular hen's and buck's parties aboard. Whether you are planning a relaxed day function or a night time extravaganza on the water, there is something for all hen's nights and buck's parties aboard Coastal Cruises Mooloolaba. Check out their website by clicking the link above.
This Perth supplier provides the most beautiful blooms to your venue of choice and teaches you and your girlfriends how to construct your very own flower crown. If you are in the market for something a little classy for your last hurrah with your girls, Sweet Floral Flower Crown Parties are worth considering. Click here to find out more.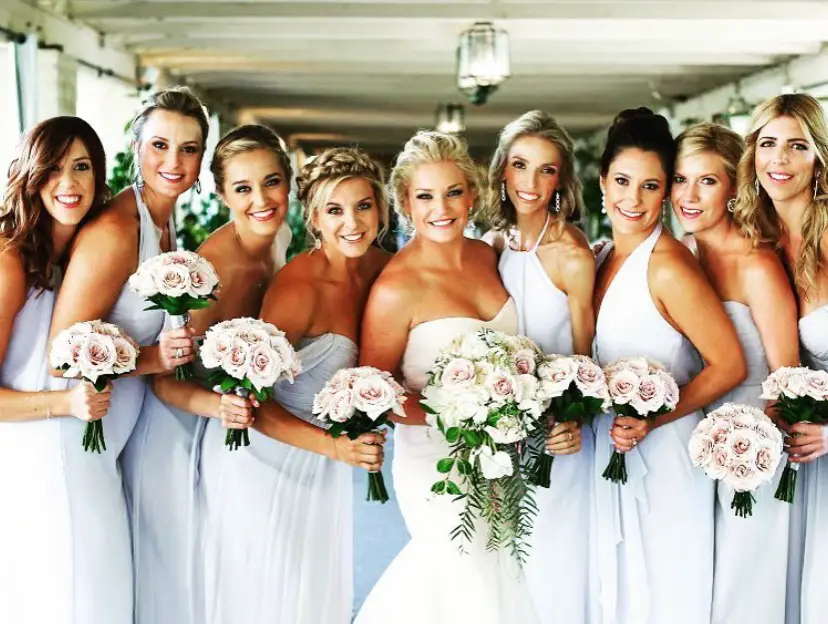 A tantric hens party
Learn the art of lingam massage at a tantric hens party, where you will laugh, learn and be able to ask your instructor all there is to know about the techniques needed to perform an erotic tantric lingam massage. Trust us; this is an experience you will not forget. Maybe leave grandma off the guestlist for this one. Contact Blissrising here for pricing and booking availability.
For many of us 90s girls, Clueless was a fashion statement, so if you are looking to bring some of those memories back, your hen's party might be a great time to remember all those #girlsquad teenage adventures.
Life Drawing Class
Another class option that will keep you inside during winter is a life drawing class. It doesn't matter whether your group is artistic or not; painting and drawing are always some fun. Add some champagne to the mix and opt for a nude drawing class if you want to give your hens activity a bit of a kick.

Dancing Hen's Nights is a popular choice among Sunshine Coast girls planning a fun-filled event for their last hurrah before the wedding. This hen's night provider teaches groups fully themed and choreographed dance routines, guaranteed to have everyone having a blast and enjoying themselves. Lessons are suitable for people of all ages, genders and abilities, and dances are taught in easy to learn steps. For more information, check out their website via the link above.
For thousands of brides (and grooms!) across Australia, hosting the perfect last hurrah is one of the most important elements when planning their dream wedding. With so many hen's night ideas out there, it can be hard to knuckle down and choose one for your group of friends to enjoy. Luckily for you, this list of the best Perth hen's night ideas will take the stress out of choosing. You can thank us later.
Stuck for Hens ideas? We've got you covered. Check out our extensive list of Hens Party Ideas for your bestie.
Electric go-karts
For the adventurous, thrill-chasing bride, head to Hi-Voltage Karts for some energetic fun. This one is super fun so that you won't regret it! Follow it with drinks at your local pub to debrief and have a laugh about how well (or terribly) everyone was driving their go-karts!
If you and your #bridesquad are thinking about having more of a retreat, like a yoga day, with meditation or maybe visiting a self-care centre, a fresh set of activewear could be your way to go—a fantastic reusable option for you and your girls.

Bubble Soccer
The weather will be starting to heat up again come spring, so why not take the girls out for an outdoor adventure? Bubble soccer might not seem like the first activity that comes to mind for hens, but it's heaps of fun. Have a few laughs and get your competitive side out in a different way. But remember, protect the hen!
If male entertainment just isn't your thing, Sunshine Wine Tours is the perfect alternative. Simply sit back, relax and enjoy your classy day hopping between the best wineries the Sunshine Coast has to offer. To find out more about Sunshine Wine Tours, visit their website by clicking the link above.

Baking classes
Designed especially with hens parties in mind, high tea baking classes are a memorable, fun and relaxing way to spend your hen's parties, regardless of who is attending. Get grandma on the guestlist and watch her bake circles around your friends, and spend 2-3 hours making cupcakes, high tea or scones, and then eating them all, of course! Book in with The Scenery here.

Wine Tour
Australia has so many beautiful wineries and so many different vintages to taste; it's impossible to get to them all. But you can try! Book a bespoke tour or a bus to get the girls out to your local wine region and taste some of their fantastic produce.
This is a great way to be a tourist in an area you wouldn't always visit. And, of course, have a few sneaky drinks. Because of wine not?

Playtime Entertainment is the perfect choice for those searching for some seriously sexy fun for their last hurrah before the wedding. Offering exotic dancers to the full monty shows and everything in between, this hen's night provider is fun, sexy and oh so entertaining. Visit Playtime Entertainment's website for further information. You won't be disappointed.
For thousands of couples across Australia, hosting the perfect last hurrah is one of the most important elements when planning their dream wedding. With so many hen's nights and buck's party ideas out there, it can be challenging to knuckle down and choose one for your group of friends to enjoy. Luckily, our list of the best Sunshine Coast hen's night ideas is the perfect place to start planning your fun-filled celebration.

Go on a cruise!
Get the ladies in their sailing costumes and hit the water, because it's time to party. There are plenty of cruising options, from Wild Boys Afloat in Brisbane, to Rhythmboat cruises in Sydney and unless you're inland, this option would be a whole lot of fun for your bride to be and her squad.

Karaoke Night
Everyone always seems to get that little bit more festive coming into the end of the year, so take advantage of the mood and work with it. Planned karaoke singers and karaoke nights are such a fun way to introduce different groups of people to one another before the wedding.
Once you've belted out to Queen together, there's no going back. This will make your besties the best of friends themselves by the time the big day comes around.