Are you tired of the same black and white outfits with tulle around the waist? Or what about those fluorescent truck driver hats with words written in bold capital letters? If you are totally over those bachelorette looks or they simply don't suit your style, we are happy to bring you some options!
We know that every bride is different, so depending on your style, the season of the year and location, here are some bride squad looks for an unforgettable hen's party.
Wedding squad unite! It's time to start planning the perfect night or day for your favourite hen. But what to do?
Whether it's a night out on the town or a day activity with the family, there are always plenty of options when it comes to planning a hens night or bridal shower. Why not take some inspiration from the time of year you're planning with these monthly hens night ideas.
Cosmopolitan events is your ultimate Wedding Reception Venue to create your dream wedding.
Best Hens Night & Day Party Ideas in Melbourne
Magic Men Australia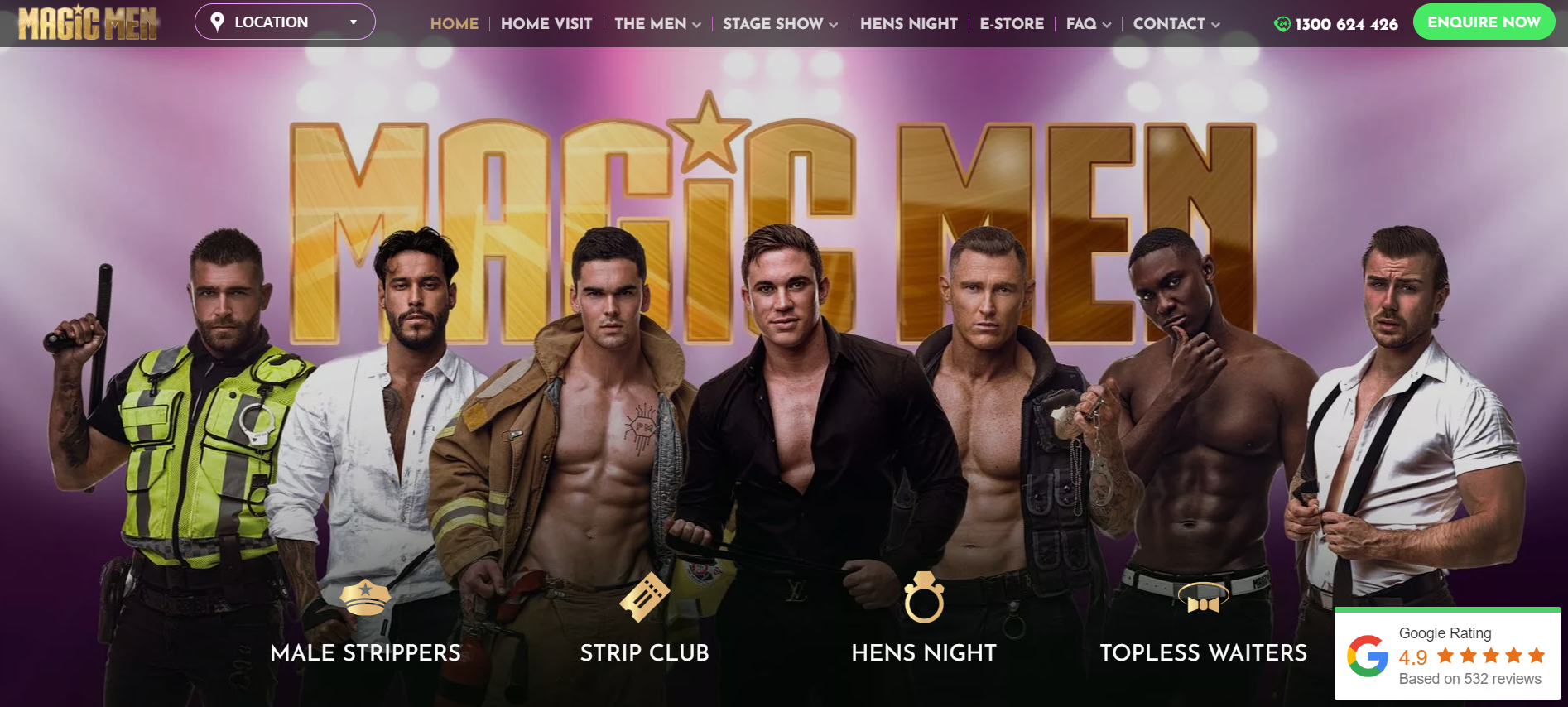 1300 624 427
Whether you're celebrating a birthday, hosting a hens night, bachelorette party or just having a fun girls night in Melbourne, our hot and hunky male strippers and cheeky topless waiters are sure to make your ladies night one to remember. The Magic Men can visit suites, private function venues and residences around Melbourne for private shows just for you and your guests.
Each Magic Man has the body, the moves and the charisma to excite and delight – delivering more than just a set routine. Our male strippers are also talented dancers and will tailor a smart and sexy show to suit your tastes perfectly. Different shows are available to fit with the THEME OF ANY PARTY.
So if you're looking for the best MALE STRIPPERS, MELBOURNE has to offer and cutest topless waiters to add a bit of magic into your next event, contact us today! Make your party a night to remember. We guarantee unforgettable shows to spice up your:
HENS NIGHT PARTY
GIRLS NIGHT OUT
BIRTHDAY PARTIES
BUCKS NIGHT
LADIES' NIGHT
BABY SHOWER
PRODUCT LAUNCH AND
EXPOSLIFE DRAWING
Want to treat your Hen to the ultimate Celebration before her wedding day? Day or night, winter or summer, crazy or classy, we have an option for every single type of Hen. Choosing a theme or activities for the BACHELORETTE PARTY is a tedious thing to do. It takes so much time and from one planner to another, we've seen how many bridesmaids or girlfriends struggle with this because of different ideas from each Lady in the group. So here, we summed up the best classy hens party ideas so you can devote your time to more productive ones, like choosing your outfit!
High Tea Party: Manners, Lace, and Everything Elegant
The high tea party is perfect for a luxurious and stylish experience of CLASSY HENS. You can visit your favourite snack place or book a tearoom and sip tea and cakes while catching up with your friends and play games.
You can even set a dress code for the party. Ladies, you can wear vintage dresses, or it can be an all-white or pink party to keep things very angelic and girly. Plus, to add some elegant atmosphere, you can fill the room with flowers and ribbons, and you have a perfect hen's afternoon planned for your future bride.
Indulging in A Luxury Cruise Ride
If you don't worry about the budget, then a luxury cruise is perfect for the party. You can hire a boat and enjoy luxury cocktails, wine, and canapés with your hens. You can also listen to all your favourite music and play more than a few drinking games. Private party like this will be appreciated by the Hen and even everyone in the group. Plus, you have the ocean as your backdrop, what more could you ask for?
Pro tip: add some fun and excitement to your party, and hire topless waiters or MALE STRIPPERS – not only they will look amazing in the photos, but they're also very good at mixing cocktails and keeping those glasses filled. So leave the "cock-tails" and drinks with these lovely hunks and have the party of your life!
A Pamper Session For The Care You Deserved
If you're looking for a classy party with your hens, then a pamper session (spa day) is also a good idea. A day on the hot tub, having your nails treated, and a range of beauty treatments will leave you all refreshed and gorgeous! The perfect activity in the afternoon after a night spent booging with your loved ones.
With many options either on your doorstep, in the city centre or a more picturesque and rural setting, it is an accessible activity whether you opt for massages, manicures, pedicures or facials with your Hen over the weekend.
Private Bartending: Sip and Spill the Fun
For cocktail lovers, this is your chance to learn and have endless fun while preparing epic cocktails from the private bartender. You can organise a professional cocktail party in your own home by hiring your bartender and learn how to make cocktails during this master class.
The session includes three cocktail creations where you will go through several stages, such as how to mix and shake a perfect cocktail. Imagine a cocktail session with your ladies, pure fun and bliss while you mix the best potion you want with guidance and charm from a topless bartender. Cheers, because it's going to be a long night!
Hen parties are a rite of passage before the bride finally ties the knot. For the ladies who want to party in a classy but special way, these are HENS PARTY IDEAS that will make a fabulous get-together. No matter what your Hen's Hen's party idea is, it is essential that the future bride loves and feels comfortable at the party. Moreover, it must be appropriate for all participants, affordable and is within budget. So, think outside the box and let your imagination run wild with these hen party ideas for one memorable send-off.
Hens Night Party Packages
The perfect hen party ideas for an unforgettable night
Our Guarantee: "all-inclusive hens night packages that'll take the stress out of planning a great night out…"
Hens Night Special
3.5 hours Unlimited Drinks (6:30 pm-10 pm)

Package includes all basic spirits, sparkling, beer, soft drinks & house wines

Hot finger food served by topless waiters

Reserved seating (Silver) for award-winning Magic Men show

Your Hen gets brought up on stage (optional)

After-party entry into Rnb Club
Optional Extras:
Private strip show for your group 

Limo transfer the venue

Upgrade seating to Gold or Platinum 

Burlesque/Twerk/Lap dance lesson 
Magic Men "FEEL THE MAGIC" TICKET
The glass on champagne or drink on arrival

Hot finger food served by topless hunks

Reserved seating (SILVER) for the award-winning Magic Men show

Hen gets brought up on stage (optional)

COMPLIMENTARY BDAY/HENS INVITES

After party at the club to dance the night away
Optional Extras:
Burlesque/Twerk/Lap dance Lesson for your Hen's group 

Upgrade seating to Gold or Platinum 

Limo transfer the venue 

Private strip show 
Limo and Show PACKAGE
Get picked up from approx. 5:30 pm in a luxury limo

Enjoy a 1 Hour LIMO CRUISE arriving at the MAGIC MEN FEEL THE MAGIC SHOW 

2 x Bottles of Sparkling onboard to enjoy 

Arrive at the nightclub and have reserved Silver Seating to watch the Magic Men show

A drink on arrival

Hen gets brought up on stage (optional)

After party entry to the Rnb club (venue turns into a nightclub after the show)

Complimentary HENS NIGHT INVITES
Optional Extras:
Private strip show for your group 

Upgrade seating for the show to Gold or Platinum 

Burlesque/Twerk/Lap dance lesson for your group 
Dinner and Show PACKAGE
Arrive at the Irish Times Pub for a delicious meal at your very own reserved area.

One main meal per guest SEE THE MENU

Shared platter 

Glass of House Wine or Beer

Transfers from the pub to the show

Silver Seating to watch the award-winning Magic Men show 

Complimentary sparkling on arrival at the show

Hen gets brought up on stage (optional)

Free entry to the after party

Complimentary HENS NIGHT INVITES
Optional Extras
3-hour drink package 

Private strip show for your hens' group

Burlesque, Twerk or Lap dance class

Upgrade seating to Gold or Platinum

luxury limo transfer to the show
Hens Night Melbourne
Are you excited for a fun night with chitchat, laughter, and all the glitters and glamour? Make your Hens Night Melbourne way spectacular with Magic Men. We offer a full-service package of entertainment, good looks and professional service that won't break the bank.
Booking with Magic Men is easy – just fill out a contact form with your details of the event. You can also check our customised Hen's Hen's packages for easy and fuss-free planning.
Magic Men is voted as Australia's best party planner for five years, and we take pride in our passion for giving quality entertainment and services. Creating amazing hens night in Melbourne won't be possible without fun, teasing and laughs we at Magic Men can provide. Take your creative Hen's Hen's party idea up a notch by celebrating it with us in live shows, e-shows and private visits. Expect jaw-dropping performances from our Magic Men ready that will surely result in ear-to-ear smiles, laughs, blood-pumping excitement, and a night to remember. Have your phones ready, and capture all these details when you celebrate with us. Let's have a blast for the single last night of your life!
Middle Park Bowling Club – Hens Night Party Ideas Melbourne
(03) 9690 4043
Middle Park is a great place to have a casual role with friends or maybe a social or corporate bowling function. With 23 rinks (lanes) you won't find a better location for barefoot bowls than Middle Park Bowling club. Our fabulous facilities, copious car parking on the grounds and outside the gate, our own tram stop on the number 96 line and heaps of other reasons make us the venue of choice for the barefooters. We welcome small walk-up groups at any time, or you can book rinks for a larger party or function.
Social Functions
Middle Park is a great place to have a casual roll with friends or maybe a social or corporate bowling function. With 23 rinks (lanes) you won't find a better location for barefoot bowls than Middle Park Bowling club. Our fabulous facilities, copious car parking on the grounds and outside the gate, our own tram stop on the number 96 line and heaps of other reasons make us the venue of choice for the barefooters. We welcome small walk-up groups at any time, or you can book rinks for a larger party or function.
Middle Park Bowling Club
A story of progress and success…
The game we play was developed in Scotland in the second half of the 19th Century and introduced to Melbourne in the 1860s by migrants from Scotland. The Middle Park Bowling Club was formed in 1903 – by that time there were 33 bowling clubs in Melbourne, including 7 in the nearby suburbs. The Club was at that time largely for the influential people in the community – members were mostly older men, and membership costs were high. It maintained this status, with membership ranging between 150 and 200 until the Second World War.
Many bowling clubs in this period had women as "associate members", but at Middle Park, the Ladies had their own club and played bowls from the start. This was uncommon. Our Ladies had a great deal of success, winning the Flag in the top Ladies pennant competition 7 times between 1913 and 1925. They dominated Ladies bowls for much of this period. The men did well too – they won the White Flag (for winning the top pennant level) in 1923 – still the only time the Club has won this. Individual members also won many honours. But the depression in the 1930s hit the club hard. From 1930 until after the Second World War, the club did poorly in terms of the number of bowlers, and the results they achieved.
OZ Party Events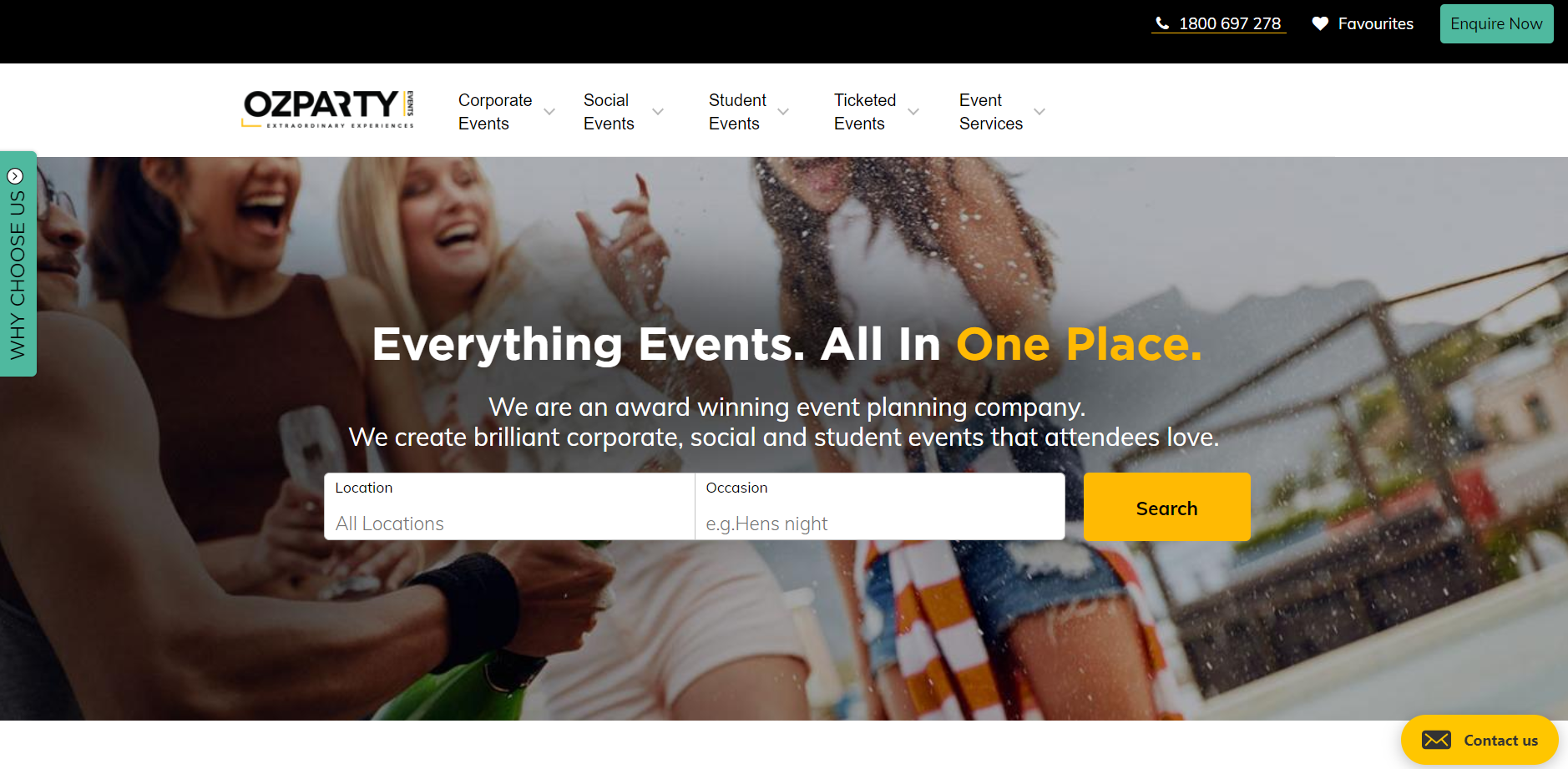 1800 697 273
Virtual Events
The impact of COVID-19 on all of our businesses sucks. But in true OzParty spirit, the show must go on! We're excited to take many of our most popular event experiences online to digital platforms, and in doing so support many of our performers and artists who are doing it tough. 
Reignite play and magic with your people during these challenging times from the comfort of your own homes with our online event experiences for remote teams or families. Flatten the curve, not our spirits.
Live Events
Our OzParty event planners are here on standby when you're ready to make your in-person event an exceptional experience for you and your guests. After all, once this is behind us Australians across the country will want to come together in a way we never have before.
Whether you're planning a fun social event, a private party, a team-building activity, a spectacular corporate function or a group weekend away, our OzParty event planners are here to make your event a brilliant and memorable experience.
Hen Party Melbourne – Fabulous Hen Party Ideas and Packages!
Our hen party organisers are here to take away the stress of organising a truly unforgettable hen party for the bride-to-be and her girl tribe. We know how time-consuming and stressful planning hen weekends can be, which is why our local OzParty hens organisers are here to take care of every detail for you. We bring you the best hen night ideas and great value hen party packages to ensure you enjoy the perfect hen day/ night for you and the girls.
If your best friend has recently announced that she is going to be wed, it's time for a major celebration. You're charged with the responsibility of organising the hen party, and while you're certainly going to have some fun as you put everything together, we understand that you are deadly serious about getting it right.
Fear not ladies, as the team at OzParty fully understands what you're looking for and can provide you with hundreds of different hen party ideas in the Melbourne area. Not only that, but we can help you to find the best quality city stays and the hottest hens entertainment, so that the bride-to-be has the perfect hen night.
This may well be the first time that you have had to pull something like this together and while it can be daunting, remember that we have a team of experts and award-winning experience. We can save you many hours of search time and help to organise the best hen night in Melbourne, with full focus on value and budget along the way.
Hen Party Melbourne – Create Your Perfect Hens Package!
Our OzParty Hens planners have gathered the best range of fabulous Melbourne hens ideas to inspire you and the girls, plus access to quality city accommodation and the hottest entertainment guaranteed to give the bride-to-be the hens night she truly deserves!
We recognise planning a hens weekend can be a daunting task, not least feeling the pressure to get everything just right for the bride-to-be. Don't panic – we know how important your own Hen party is so OzParty are here to bring you the best hen ideas, backed by our award-winning event planning expertise, to ensure your Hens day/night ideas are knitted together to create a flawless celebration for the Hen and her girls! 
Let us save you hours in searching and organising the best Hens night in Melbourne, to bring you exceptional value and friendly support every step of the way in planning your Hens party.
100's of Awesome Hens Party Ideas Melbourne 
OzParty has Melbourne's widest selection of naughty and classy hens night ideas Melbourne. Choose from popular hens day ideas including a hens scavenger hunt, fun and giggly dance classes or a premier cocktail class in Melbourne – all designed to provide a fabulous afternoon of fun and laughter with the girls. 
Excite the girls with a naughty Hens weekend, let us guide you on choosing the best Melbourne male revue shows bursting with fun hen party games and show-stopping entertainment from Melbourne's hottest hunks, or get creative with an interactive Melbourne life drawing class.
Or for more unique hens night ideas in Melbourne, don your detective hats and work together to solve the clues of the mystery rooms, or be entertained by a Parisian inspired cabaret show. Bundle up your hens package with quality accommodation right in the heart of the city plus exclusive access to the best Melbourne Clubs, and you've got yourself an unforgettable Hens weekend for you and the girls.
If you really want to impress the girls, pull out all the stops with the ultimate in classy hen party ideas – a luxury hen party cruise Melbourne complete with super hot Melbourne topless waiters to keep you and the girls entertained. Or hire a private dining room in Melbourne with elegant decor and tasteful entertainment.
Naughty or Nice
Planning a hen party that's naughty or nice? Either way, we have you covered, and you can choose from one of our packaged programs on both sides of the coin. For example, you may want to take everyone to one of the best Melbourne male revue shows, to see some of those hot hunks. Alternatively, you might want to opt for a classy and quintessential Melbourne cruise aboard a chartered yacht. Or how about one of these…
Deluxe Shared Platters, Limousine and Dancing
This five-hour event is both fun and affordable, as you take your ladies to enjoy a gourmet dinner, followed by a limo trip and a dancing divas package. You'll begin with a glass of champagne to kick off celebrations the right way at a vibrant restaurant in Darling Harbour.
Then, you'll enjoy a fabulous two-course dinner in a reserved area, served "sharing style," to encourage everyone to get stuck in and socialise. We will then send a luxury Hummer or limo to pick everybody up and take them on the town. While you're on board, you can play fun hen night games or listen to the bride-to-be's favourite tracks. We will even stop off at an iconic location, such as Mrs Macquarie's Chair, for that crucial keepsake photo. Dance the night away at one of the best venues in Melbourne, where you will all be on the guestlist for complimentary entry.
Cocktail Making Classes in Melbourne – Three Cocktails and Two-Course Dining
Maybe you'd like to learn how to make those cocktails before chinking them to toast the bride-to-be? If so, we've got the perfect event package for you as part of a fun, interactive cocktail masterclass, hosted right in the heart of Darling Quarter. You will learn how to conjure up three fabulous cocktails and pick up some expert tips and secrets from a professional mixologist. They'll even run a tongue in cheek competition to see which of you ladies can do the best job! Following all the fun, tuck into a delicious gourmet pizza with chef's dessert, and then head to a choice of iconic Melbourne bars or clubs. You will be on the guest list for complimentary entry and some late-night dancing. 
Our friendly and experienced OzParty team have been delivering amazing events since 2009. We bring you 1000's of fun, engaging and inspiring event and entertainment ideas. Build your own event from our vast network of trusted suppliers or choose from our customisable event packages and "one-of-a kind" experiences at the best function venues in Australia.
Ranging from corporate Christmas party ideas to school formal celebrations, amazing birthday party ideas, to fun hens/bucks weekend packages, whatever the occasion or size of your event we bring you the highest standards and exceptional value. 
Princes Of The Night Hens Night Ideas Melbourne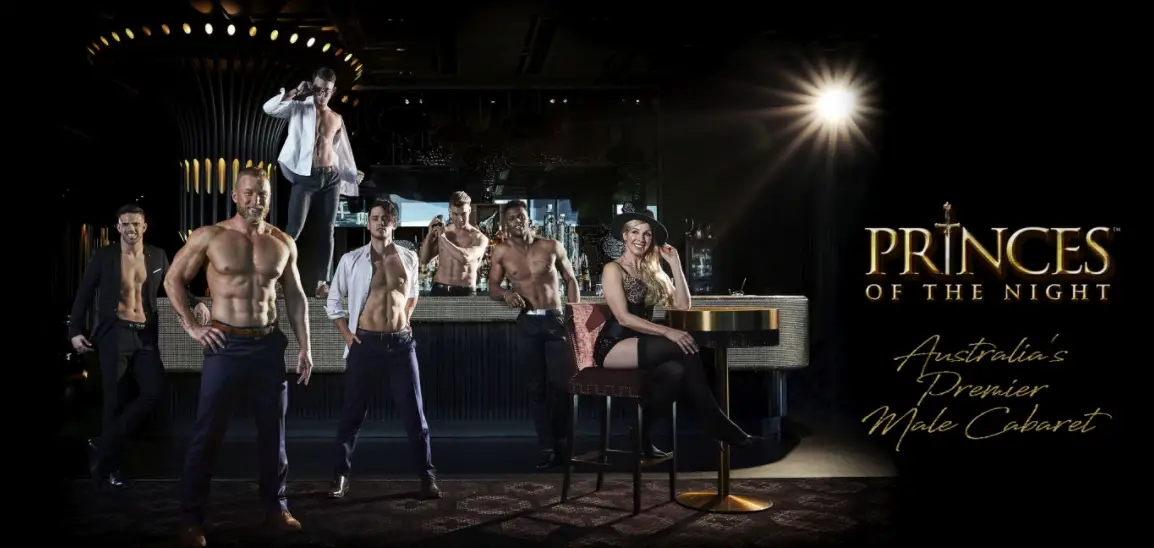 Australia's premier male cabaret show, Princes of the Night, is the perfect way to celebrate your once-in-a-lifetime hen's party. Situated at Crown Melbourne, this popular show is fun, glamorous, and – best of all – elegant, with the organisers focusing on providing a comfortable, safe environment. Celebrate your impending marriage with class, style, and a dash of cheekiness at this lively event.
Handsome Princes, comedy, and spectacular dance routines – it's like stepping into a real-life fairytale… with an outrageously sexy twist1
Featuring a cast of Australia's hottest and most talented men; Princes of the Night promises a high-class male striptease experience like no other. Fun, energetic, and the perfect combination of sex appeal and sophistication, it's a show that everyone is guaranteed to love – even nanna!
The show is held at Crown Melbourne and the venue is all class, warm, intimate, and the groups that walk in just feel amazing, happy, and excited about what's to come. Being at Crown really sets the scene, it's high–class, glitzy, and glam.
"If you haven't been here, do yourself a favour and go! Not only is the show hot, but it's also amazing and fun as well! Both the owner and host are so, so accommodating and wonderful and the princes are to die for! They are tasteful, professional, and move like majestic unicorns. By far the best male strip show!" Andrijana
What can brides and bridesmaids expect from Princes of the Night?
The Princes of the Night promise you a heart-stopping, jaw-dropping, first-class male striptease experience with an outrageously sexy cast of Australia's hottest and most talented men.
This isn't your average "male strip show", but a one-of-a-kind, world-class experience filled with a visual storyline, creative and sexy male talent, thrilling choreography, and audience participation guaranteed to excite all the senses.
Highlights of Princes of the Night:
• Evening of classy, live male entertainment
• Reasonably priced tickets
• Comfortable, safe environment
• Show caters to women and men of all ages
• Centrally located at Crown melbourne
• Crown restaurants pre-show dinner options
"I highly recommended Princes of the night last night was my 4th time there all for hens parties including my own hen's party 2 years ago and we always have a great night the blokes are fantastic and the hostess is an AMAZING best girls night out and I can't wait to come back for more it is the BEST night and was so good to be able to chat to all the crew afterwards… such wonderful cast.
AMAZING AMAZING xx." Chrissy
Princes International Events PTY
Crown Melbourne : Australia
Box Office: 1300 135 556
Hire the Bare Bros Hens Night Party Ideas Melbourne
So, you're the maid of honour, and you have been told "no strippers". Well, don't we just have the perfect solution? The Bare Bros will run a tasteful, yet cheeky candle making workshop for the bride and her hens. We also make sure the bride never forgets the Bare Bros by giving her a Bare Bros Co. care package.
Candle Making at your hens night with a twist.
The Bare Bros run mobile candle making workshops for small or large groups.
Make your next hens party, birthday or corporate day one to remember.
Each participant leaves with their hand-poured candles.
* Pants and underwear optional *
(FKA – Nude Dudes Candles)
Bare Bros Co. was founded in January 2016 by Chris Bateman, Ryan Underwood and Carly Underwood. We love nothing more than winding down from a long day by lighting a couple of candles and relaxing with a cheeky Netflix session.
Bare Bros Co. has
three
core values:
Work for a purpose.
10% of every sale is donated to charity, with charities rotating every three months.
Use our signature 'Lumberjack' candle to show blokes that it is okay to light a few candles whether it's watching some Sex and the City, or to sit around with the lads, light a candle and feel the good vibes.
Keep it simple and fun. 
All of our candles are made from 100% soy wax, which benefits from having a great fragrance throw and is environmentally friendly. So basically our candles will burn for longer, smell great and won't negatively contribute to our ever-deteriorating environment, like other candles out there.
Hopefully, you love our candles as much as we do and will help us in sharing the good times and positive vibes.
Be sure to share all of your photos, reviews, ratings and comments on all of the social media platforms.
The Cocktail Queen Hens Night Party Ideas Melbourne
0437 455 113
Now in our 17th year, The Cocktail Queen continues to be Melbourne's premier mobile cocktail bar, serving up a mouth-watering array of exquisite tastebud tempting cocktails!
The Cocktail Queen has built its foundations on providing excellent customer service through highly trained staff and quality cocktails, delivered through affordable cocktail packages.
The Cocktail Queen is home to the original Mobile Cocktail Masterclasses, where we teach you the art of mixing, muddling and shaking a fabulous array of cocktails at your location or ours.  Our corporate cocktail classes are a fun and interactive event that is fully hosted, where your staff build and design their own array of cocktails.  
And if you are looking for experienced Mixology staff and package pricing for any private event, where you want to supply all, then Cocktail Queen can assist.  
The Cocktail Queen is Melbourne's Premier Hens Party Specialists providing over 30 different Hens Party Package to the hens of Melbourne, with cocktail party packages starting at $59 inclusive of cocktails, finger food, and hens party games…we are still the original and the best!
Whatever the event, The Cocktail Queen is the only catering company you want for your next function, to mix it up, shake it up and serve it up! The Cocktail Queen endeavours to make your next function a memorable cocktail party, guaranteed to get your taste buds tingling! 
It all started with the 'original hens party package' in 2002, designed by The Cocktail Queen herself before and from there Cocktail Queen now has over 45 mobile cocktail packages on offer, with Cocktail Queen hosting in excess of 300 hens parties a year in Victoria alone.
Now in our 15th year, The Cocktail Queen continues to be Melbourne's premier mobile cocktail bar, serving up a mouth-watering array of exquisite taste bud tempting cocktails!
The Cocktail Queen has built its foundations on providing excellent customer service through highly trained staff and quality cocktails, delivered through affordable cocktail packages.
The Cocktail Queen is home to the original Mobile Cocktail Masterclasses, where we teach you the art of mixing, muddling and shaking a fabulous array of cocktails at your location or ours.  Our corporate cocktail classes are a fun and interactive event that is fully hosted, where your staff build and design their own array of cocktails.
And if you are looking for experienced Mixology staff and package pricing for any private event, where you want to supply all, then Cocktail Queen can assist.
The Cocktail Queen is Melbourne's Premier Hens Party Specialists providing over 30 different Hens Party Packages to the hens of Melbourne, with cocktail party packages starting at $59 inclusive of cocktails, finger food, and hens party games…we are still the original and the best!
Whatever the event, The Cocktail Queen is the only catering company you want for your next function, to mix it up, shake it up and serve it up! The Cocktail Queen endeavours to make your next function a memorable cocktail party, guaranteed to get your taste buds tingling!
Puppetry of the Penis Private Parties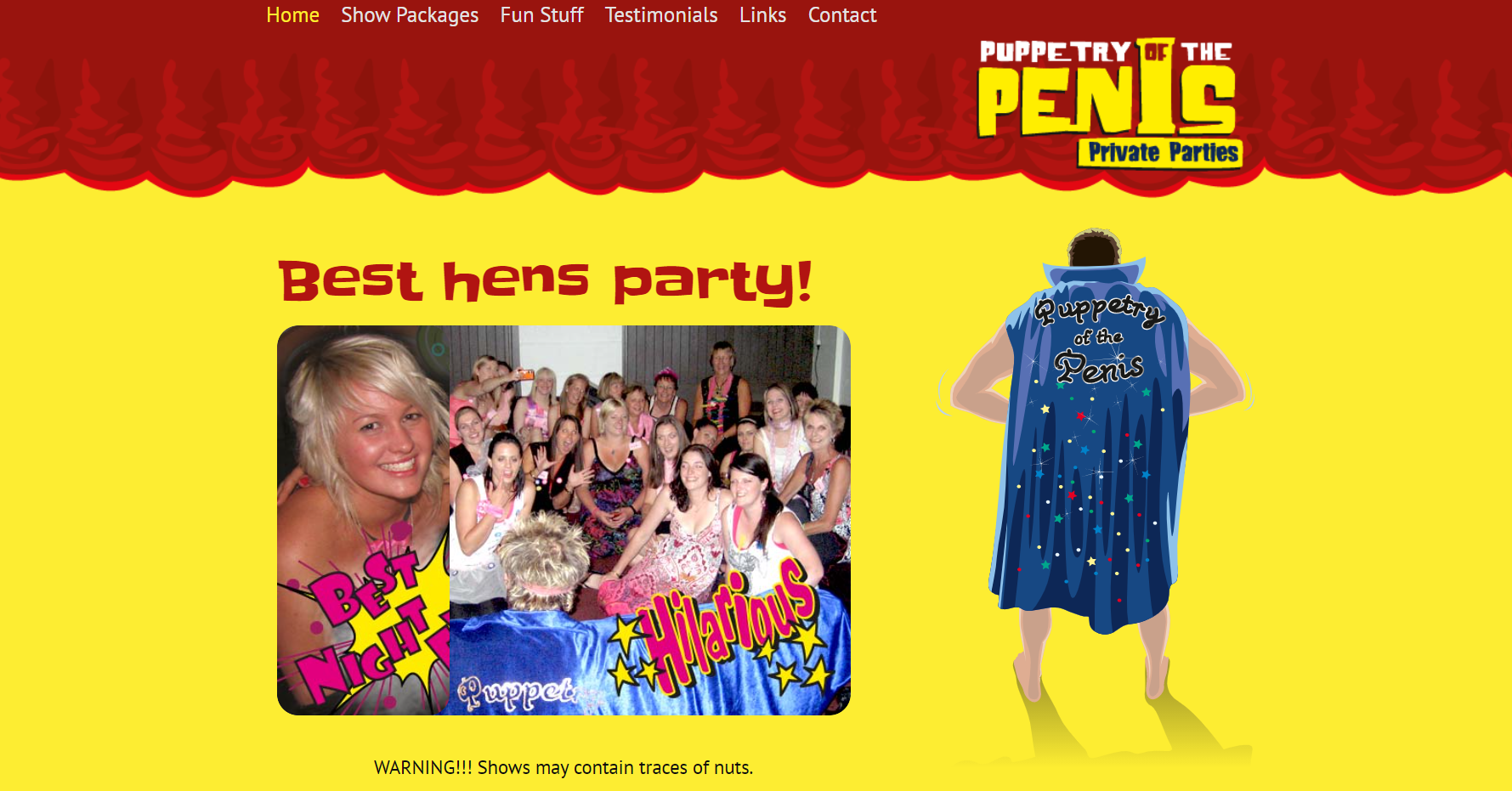 0408 100 820
Hailed as one of the best Hen's Hen's night party ideas in Melbourne, Puppetry of the Penis Private Parties is certainly one to consider for your last hurrah. With over 13 years in operation, this seriously sexy dinner and a show are full of laughs, nudity and entertainment!
If you are searching for something memorable for your Hen's Hen's night, we cannot recommend Puppetry of the Penis Private Parties enough. But don't just take our word for it – check out their glowing customer reviews and find out for yourself why so many Hen's Hen's chose to invite Puppetry of the Penis Private Parties to their last hurrah.
Australia's best Hens Night Entertainment. 
The Ultimate girl's night out. Shows performed at private residences, Hotel rooms and private restaurant rooms. We bring the show to you!
15-20 minute show

20 tricks performed

Hen participation (optional). No touching

Photo opportunities

Q&A time. So many questions you'll want to be answered

Combined Hens and Bucks Nights available
Melbourne Shows
Puppetry Parties Available in Melbourne
Private Parties

Puppetry in Prahran

Melbourne Cocktail Queen Mobile Hens Party

Hilarious High Tea – Free Flowing Laughs Melbourne

That's the Spirit – Hilarious Hens Night Melbourne

'Shake It Up' – Make your Own Cocktails and Show

Creative Life Art Class and Cocktail Party
Mary Eats Cake – Hens Ideas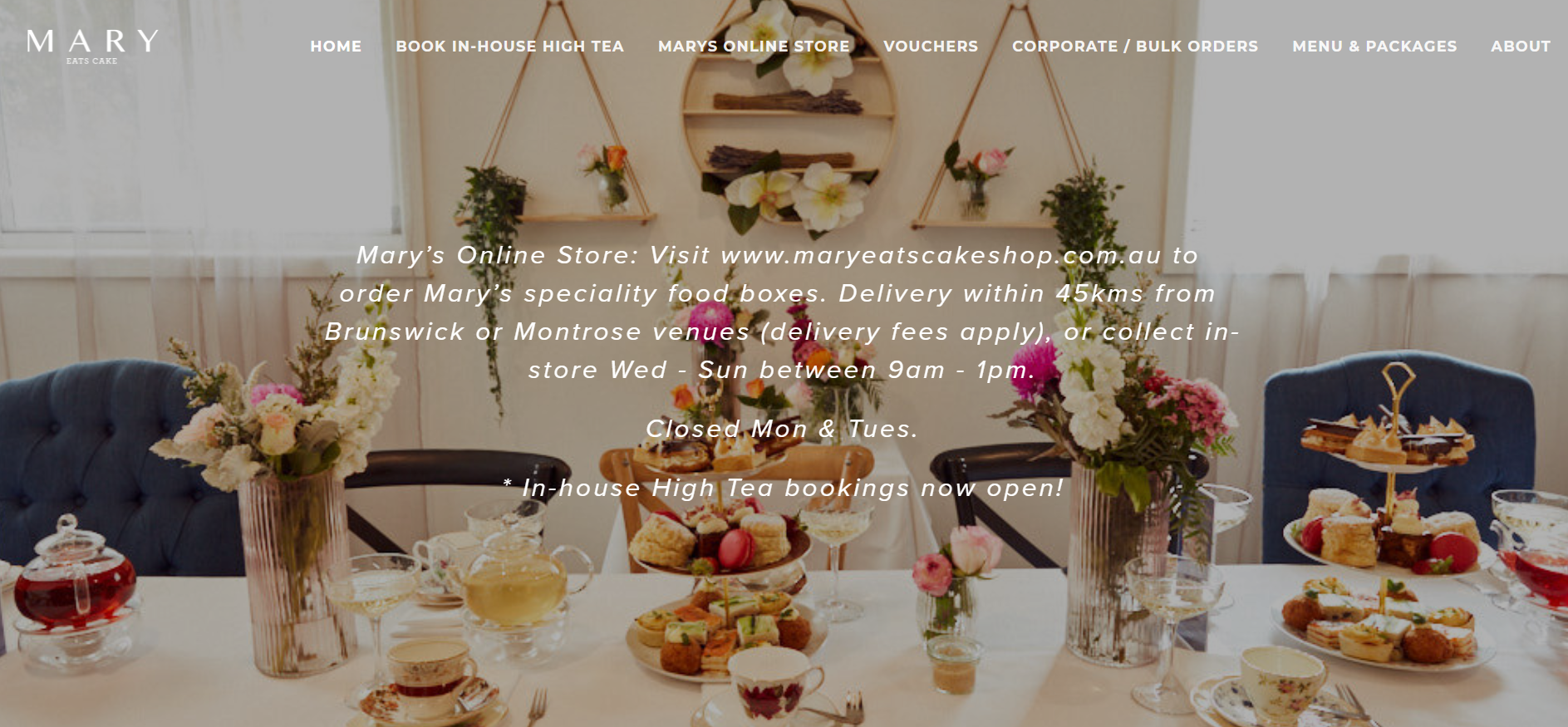 HIGH TEA SPECIALISTS MELBOURNE
Mary Eats Cake is all about the Celebration of High Tea served with urban sophistication, local rustic charm, delicious decadence and a dash of fabulous. 
Mary know good cake and tea! The seasonal High Tea menu brings a fresh modern twist to High Tea while keeping with old fashioned traditions such as vintage teaware and classic desserts.
Mary Eats Cake specialises in High Tea parties, including bridal showers, baby showers, and birthday celebrations. 
She has two quaint venues in Melbourne, a gritty glam tea house in Brunswick and a charming cottage in Montrose at the base of Mount Dandenong. 
BOOK IN HOUSE HIGH TEA
All guests must be on the same package level, either Base, Sparkling, Fancy or Bottomless

High Tea bookings will be seated in the main tea house, for private rooms, please book through the function form. 

Please note for bookings at our Brunswick venue, and you may be seated upstairs (no lift access) 

Mary offers the following dietary requirements ONLY (Vegetarian, Vegan, Pregnancy, Gluten Free, Gluten Free & Vegan, Halal, Nut Free).
CORPORATE/LARGE ORDERS
Mary is now taking corporate and large orders! 
Are you looking for something to show your appreciation to your staff members, or some treats to have during your zoom meetings? Perhaps a gorgeous Christmas hamper now that Christmas is just around the corner? Surprise valued employees with a beautifully packaged premium box of goodies delivered right to their door as part of our touch-free service. A delicious and thoughtful way to say thank you! 
The Celebration of High Tea served with urban sophistication, local rustic charm, delicious decadence and a dash of fabulous. 
Our bespoke experience comes from Jessica Hillbrick (a French-trained Pastry Chef). Le Cordon Bleu-trained Jessica knows good pastry. After working in Accounting for five years, Jessica followed her passion for the pastry to some of London's finest High Tea establishments. She has created the menu at Mary Eats Cake, bringing a modern, fresh twist to High Tea tradition. 
Jessica combines pastry, tea, celebrations and all things delicious to bring you seasonal High Tea food paired with house-made teas served with love at Mary Eats Cake. 
Twilight Glamping Hens Night Party Ideas Melbourne
0477009791
EXTRAORDINARY OUTDOOR EXPERIENCES
Geelong, Melbourne and Victoria wide wedding and event hire –  great ocean road luxury glamping getaways.
Twilight Glamping are experts in curating breathtaking weddings, epic events and luxury getaways!
With our unique wedding and event marquees, naked tipis, furniture rentals and bell tent accommodation, we're on a mission to provide mind-blowing experiences that can't be matched!
Whether it's a small romantic getaway or large event, we promise memories that last a lifetime!
GLAMP ALONGSIDE THE VINES
We are so excited to announce that Twilight Glamping at the stunning Terindah Estate winery is back for another season!
A village of 15 luxury bell tents offers an experience with bay views to die for! If your idea of the perfect getaway is delicious food and wine, waking up to breathtaking views across the ocean, access to a private beach,  pink sunsets across the bay and picnics in the vines, this might just be for you!
Each bell tent has its own decking and comes complete with: Luxury queen, twin or triple beds with pallet bed base, crisp white linen, blanket and towels, natural jute rugs, lantern, esky and an outdoor setting.
There are 3 upgraded toilet and shower blocks which include eco toiletries, located in the glamping paddock.
WINING AND DINING AT TERINDAH
Important – please read
Dining in the evening at 'The Shed' restaurant at Terindah Estate is only available on Saturday evenings. For every other night dinner, hampers can be organised for you to dine in your tent whilst soaking up the sunset across the bay.
The Shed is open Thursday – Monday from 12 pm-4 pm for lunch and breakfast on the weekends at 8.30 AM-10.30 am. Bookings are essential. Please check dining availability before booking your bell tent if you wish to dine.
If you are arriving for you stay in the evening after the cellar door at Terindah has closed, you can pre-order wine when booking your bell tent which will be waiting for you in the Esky inside your tent.
Opening hours:
The Shed LUNCH  12noon to 3 pm,  (Thursday to Monday) 

The Shed DINNER 6 pm til late (Saturday only) 

Weekend Breakfast 8 am to 10:30 am,  Sat & Sun

Cellar Door Wine Tastings – 10 am to 4 pm,  daily

The Deck Bar – serving lunch 12noon to 3 pm,  daily
Who is Twilight Glamping? We are Lee and Beth, adventure enthusiasts, travellers, surfers, avid campers and wannabe wine connoisseurs! We love backpacking, road tripping' and roughing it, but we also love to indulge in life's little luxuries from time to time…well who doesn't?!
Lucky enough to call the Great Ocean Road our home, we spend most of our time down on the beach, out in the ocean and exploring this beautiful coastline. We love getting together with our favourite people and never need an excuse for a good old shindig!
Twilight Glamping was created to inspire people to get together, enjoy the outdoors and get back to nature..all in a little luxury! We're on a mission to help people celebrate any occasion in absolute style and to provide an experience quite like no other!
Imagine sleeping under the stars in a stunning luxury bell tent surrounded by nature with all your home comforts. Leave the leaky tent, pegs and sleeping bags at home, and we'll do all the hard work for you. We'll set up our luxe bell tents before you arrive and pack up after you leave so you don't have to do a thing! Simply choose your site and let us know where and when!
Organising a birthday? Hen party? Wedding? a backyard slumber party? Or do you just fancy glamping it up with your mates for the weekend, escaping the rat race or taking your family on the coolest camping holiday ever? We'll work with you to create a unique experience tailored just for you!
Wicked Hens Hens Night Party Ideas Melbourne
1800 850 521
Nothing tops off a Hens Party event quite like delicious Cup Cakes/Cakes but finding the right ones can be daunting. Never fear – the party planners at Wicked Hen Parties have all the best suppliers in Melbourne. We can arrange cupcakes/cakes to perfectly suit your sweet tooth, your guest numbers, your theme, your styling and your budget.
Wicked Hens Melbourne Party Packages
Melbourne is known for its shopping, culture, coffee and food! Wicked Hens Melbourne Party Packages are filled with everything from delicious high teas, laneway chocolate and food tours, shopping tours, cocktail workshops, exciting rooftop restaurants, mobile pamper treatments, sexy hunks, "feel like a star" photo shots, or helicopter winery, and scenic flight tours. Melbourne Hens has your party covered for every taste – mischievous, stylish, sophisticated, wild and playful! Our dedicated party planners know all the hidden secrets of Melbourne and want to help you discover and plan your Wicked Melbourne Hens Party.
Whatever your heart desires, Wicked Hens party planners will make your night an unforgettable one!
At Wicked Hens, we view your Hens party as a very important part of the whole wedding experience, which is why we are here to help create a party to be remembered for the bride-to-be and all of her guests on this very special occasion!
We realise that it can be a very daunting task organizing a large group of ladies with different tastes and ideas, but with over 7 years' experience planning Hens Parties – we understand all of the hiccups that you may encounter along the way! We pride ourselves in customising each and every Hens Party to suit your group's exact requirements. We also ensure to add those unique and special touches that make all difference to your Hens party experience.
As the Maid of Honour or Hens party organiser, it is not only your duty but also a privilege to give your best girlfriend the send-off she deserves. You only get one chance to get this right so let us help you make sure this a memorable experience she will look back at for the rest of her life!
Hens Treasure Hunt Hens Night Party Ideas Melbourne
0412 895 218
WANT A HASSLE-FREE HENS PARTY?
We are the ultimate Bridesmaid stress busters! Let us help you organise a fun and stress-free hens party.
Step one, check out our locations to see if we're in the area you want.

Step two, go to our contact page and check availability – we'll get back to you asap!

Or, if you're pushed for time, just give us a call, we love a chat about a hens party.

Step three, a $50 deposit is all you need to lock it in. Easy!
Are you looking for an
indoor hens party
with organised games for the girls but don't know how to pull it all together? 
Well, we've got just the package for you. Games with the Girls is two hours of hosted cheeky fun with champagne and chocolate for all – perfect for a fun and relaxed hens party.
Your hostess will provide you with a warm welcome, and a glass of bubbly on arrival then let the fun begin! First is a rousing game of Tops and Tails – see who can tell true from false and be the last woman standing. The next games include Who Loves Chocolate the Most, Artistic Endeavours, Sky High and Pass the What amongst others. Our event ends with a hilarious balloon popping game which will leave you all crying with laughter!
Price: $450 flat rate.
Numbers: only limited to the room size – varies from venue to venue.
Includes Private room, hostess, games & equipment, token prizes, a glass of bubbly each and loads of fun!
St Kilda is our favourite place in Melbourne – a seaside town with amazing cake shops, fab pubs and restaurants, what's not to like? Hence, when looking at Melbourne, this was our go-to location – no competition! Starting at the iconic Luna Park, the treasure hunt takes place on foot around the heart of St Kilda. Meet some cute locals, maybe a tram driver or swimmer and check out a cheeky shop or two! The scavenger hunt wraps up at a glam bar that you will love – we do! See who will be showered in glory while you enjoy cheeky champagne at the end.
Planning on kicking on afterwards? If you want to stay in St Kilda, we recommend Lona Bar for a great meal, Vineyard is always fun for a drink or two as is Big Mouth and Captain Baxter is amazing for checking out the crowd at the Sea Baths. Alternatively, it's just a short tram ride to all that the Melbourne CBD has to offer. The world is your oyster ladies!
Great Race Hens Night Party Ideas Melbourne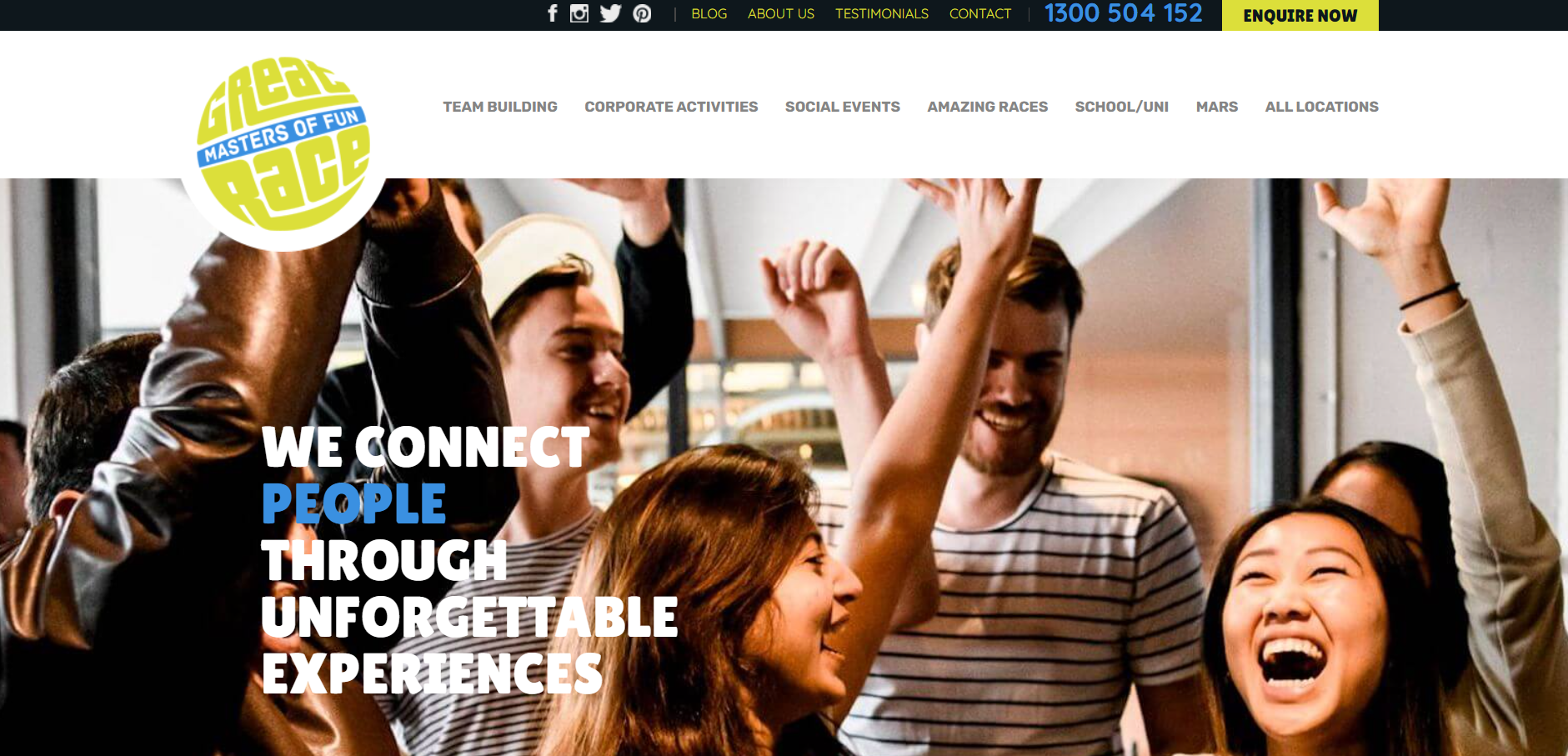 1300 504 151
Satisfy your competitive inner child with an old-school scavenger hunt! Following a simple, take-it-at-your-own pace format, this is perfect if you're after a fun, light-hearted hens party activity.
If you're after something kinda like a scavenger hunt but a bit more interactive, check out our Classic Amazing Race or Amazing Race with Bars. If a traditional hens treasure hunt is exactly what you're vibing, then look no further!
Our charismatic host will meet your team and explain everything you need to know about the game in our entertaining opening ceremony. We then play an all-in challenge to separate the order in which teams can begin! Each team will be faced with a series of challenges in different categories. Each challenge will vary in difficulty; the harder the challenge, the more points you'll earn! Your team will need to complete a minimum of two challenges of your choice from each category, and attempt to accrue as many points as possible before time runs out.
Item Search and Rescue: Find, source, create, beg or borrow items from our eclectic list. This category will appeal to the creatives with a good ability to problem solve.
Location Location!: These challenges require your team to find a specific location using maps, general knowledge, or assistance from the locals.
Puzzling Puzzler: Time to visit some of your favourite puzzle style games. From Find-A-Word, Spot The Difference, Celebrity Identities, to Riddles and Brain Teasers. Each puzzle has a varying level of difficulty, and your team will need to complete at least two of your choice. Solving these puzzles will require somewhere to sit down and some fluids for brain hydration; somewhere like, you know…a BAR!
Making Friends With Strangers: Get ready to approach and interact with some unsuspecting strangers. Those with the gift of the gab will excel at these challenges, but regardless your team will have met some characters and have some great stories to tell!
Filming Frenzy: These video challenges will require a bit of performance from your team. You'll be faced with a list of skits, songs, and daring tasks to choose from to be captured on film to laugh at later.
When time is up, your host will meet you back at the final venue to tally your points. Some challenges will be graded for best performing teams so the winners will be unknown right up until the last minute. During our hilarious closing ceremony, we go through some of the magic moments and special mentions of the game, before finally revealing the top scoring team and awarding them with their medals. This game is all about strategy, decision making, lady luck, and good old-fashioned fun!
We're the Masters of Fun. We gamify your day. We make it active, which makes it FUN! But don't let the word 'active' fool you, we invoke competition through thinking outside the box, creativity, solving riddles, playing games – a moderate walk is as physical as it gets! Of course, if you're a green-smoothie, activewear-loving, sporty-spice kind of crew, you do you! But just know that the fastest team won't necessarily win these games. 😉
So let us create your perfect bachelorette party! It's the perfect start to a big hens day or an awesome precursor to a night out on the town. Either way, we guarantee you'll walk away laughing, sharing photos and stories all the way down the aisle and beyond!
Men on Fire – Hens Night Party Ideas Melbourne
+61 422 440 628
A cocktail class essentially combines two critical ingredients to a hens party in Melbourne – drinks & an activity. Not only does the party get to kick off the night with a few awesome cocktails, but they will also be taught by their very own mixologist exactly what is involved in making the cocktails, ingredients, tips & tricks and then show off everything you've learnt by making it all by yourself.
At your venue in Fitzroy, sit back and relax as you are served to sparkle on arrival as you mingle with your guests. Your cocktail class is set up and awaiting you, where you learn to make a number of popular cocktails from your very own professional mixologist. As you enjoy your cocktails, an antipasto platter is brought out to satisfy your taste buds.
Cocktails are our thing! With cocktail venues and classes running every weekend across Australia, we not only know how to make your cocktail class run absolutely perfect, but all our parties are tailored specifically to hens parties. With over 20,000 partiers a year coming along to Men On Fire, you can let our Testimonials show you first hand why you're in safe hands with the Firemen.
Hens Party Melbourne| Hens Party Ideas
When it comes to which hens' parties Sydney gals (and guys!) choose when they're celebrating their soon-to-be-nuptials, is it any wonder why Sydney's #1 Hens Party Company is Men on Fire!?
We specialise in the hens party for the bride that doesn't want a stripper, instead of surprising her with Life Drawing or a Mobile Cocktail Class! We have your Melbourne hens party ideas well and truly covered.
Our handsome crew have thousands of happy customers singing their praises for a reason. Entertaining and always sizzling hot, our team of hunky Firemen live to make your hens party a night to remember for all the right reasons.
If you're a maid of honour, a bridesmaid, or just a friend helping make a bride's last night as a single woman a night she'll NEVER forget. You'll treasure the memories you make for the rest of your life.
Whether you want a topless waiter in full fireman attire, a more relaxed vibe with a fully-clothed professional cocktail mixologist or even a party bus and boat cruise, we can give you and your best friends the time of their life—without the worries that your party will take a left turn into sleaze.
Our Firemen are there to entertain brides-to-be and their friends, not to become the centre of attention. If you're stumped for hens party ideas, we have plenty of games, themes, and refreshment ideas that will make your night spectacular. Just ask our experienced planners for ideas for a night filled with fun, without a worry the whole night.
We don't just do hens nights that your guests recommend to all their friends, and we offer packages for all bride's to give you a hens party your friends will rave about for years to come. 
All About Men On Fire
Do you know the single biggest request a bride asks her bridesmaids when they start planning her hens party? It isn't "I'd love a weekend away" or "I'd love a boho theme", it is actually "ANYTHING BUT A STRIPPER!"
This is what we are all about here at Men On Fire; the parties that want the fun hens party experience with a great reaction from their bride, but not the sleazy & awkward experience that unfortunately is so renowned at hens parties.
The parties we plan for you have the reaction of your bride opening the door to a fully uniformed Fireman, our "Signature Fireman Surprise". This gives you and your guests the reaction from the bride no hens party is complete without, but the surprise is then followed up with "I'm not actually a stripper don't worry, I'm here for (this is where it becomes a choose-your-own-ending experience like all the best stories are!):
a) A Fireman Life Drawing party!

b) I've got ingredients, ice, shakers and glassware for a Cocktail Class!
The Baths – Sorrento – Hens Night Party Ideas Melbourne
(03) 5984 1509
Our passionate team of chefs have put together a menu using fresh and seasonal produce to create a variety of exciting yet simple dishes for your hens party. Our chefs can cater for all dietary requirements such as vegetarian or gluten intolerance, just let our wait staff know. The Baths is a family-friendly restaurant offering a children's menu in addition to a la carte.
The Baths can cater for every event from the intimate to the extravagant, hosting everything from birthday parties, tea party or christenings to corporate events & celebration of life/memorials with a wide-ranging menu and beverage package options.
For a celebration of life/memorial packages, please contact our function coordinator on 03 5984 1500 to discuss further.
The Baths offer either full or partial venue hire with our eastern deck providing a private dining area. Our sliding glass windows and doors, and double featured open fireplaces, mean that we can entertain in any weather. Featuring polished wooden floorboards, a colour scheme that complements the beach and bay and two deck areas that open out over the beach The Baths has a light, modern feel, right on the water's edge.
We also have ample parking available and an easily accessible position on the foreshore of Sorrento. The Baths offer an ideal venue for your next event.
The Baths is a modern Australian restaurant, set on the beach at Sorrento, around 1.5 hours drive from Melbourne.
The Baths are renowned for our breathtaking views and relaxed atmosphere and whether you're joining us for dinner after a day on the beach or celebrating a special anniversary, The Baths offers a unique dining experience in a beautiful location.
Enjoy a coffee, a glass of wine or something to eat any time of the day in modern and stylish surroundings. We offer a full a la carte menu for lunch and dinner. We are open daily (except for Christmas day and when fully booked for a private function).
Sugar Blue Burlesque
Check out all our upcoming Sugar Blue Burlesque Academy in-person studio adult classes around Melbourne, Perth & Mandurah.
All courses must be pre-booked online. If you don't have a credit card, please email us to find out other options of payment. All courses are six weeks unless advertised otherwise.
Sugar Blue Burlesque is both a performance troupe and a burlesque Academy. Established in 2007, Sugar Blue is one of the leaders in the Australian Burlesque Community today.
Reminiscent of the 1920s through to the 60's, Sugar Blue Burlesque presents a unique blend of classic burlesque and elaborate vintage costumes, with authentic vintage dances, circus, comedy, music and crowd-pleasing theatricality!
The talent behind Sugar Blue Burlesque includes some of Australia's burlesque brightest stars, including winners of the Miss Burlesque competition state heats and is home to internationally acclaimed performers.
Let Sugar Blue Burlesque be part of your life. Enjoy one of their spectacular shows, book them for your event, take a class at the burlesque academy, wear some of their fabulous gear from their online store or have them host your hens night in a beautiful vintage style. They do hens nights not just in Perth, but in Melbourne as well!
Foxy Hens Parties Hens Night Party Ideas Melbourne
Here at Foxy Hens, we put together personally tailored life drawing hen's nights for city ladies looking to put a naughty spin on their night.
We understand that this is a once-in-a-lifetime event, and we do everything we can to make sure it's a memorable one! We provide you with a very obliging (and very naked) male model to pose for you and get the creative juices flowing – assisted with a glass of champagne, of course.
Hens Night Life Drawing – You've come to the right place! 
Foxy Hens Party has put together over 20 years worth of experience to bring you the funniest life drawing art class possible. Complete with drawing games we service Australia wide from Melbourne, Sydney, Gold Coast, Byron Bay, Brisbane, Sunshine Coast, Perth, Adelaide, Newcastle, Canberra and Terrigal. We specialise in creating art classes that have everyone relaxed, laughing and having fun with their creative side. For party photos from previous art classes, please visit our gallery.
Our personally-tailored bachelorette party life drawing classes give you and the girls a nude male model who is at your command. Classes can be as traditional or as daring as you like, from a regular life drawing class to interactive body painting sessions where your model is your canvas.
We also have a number of themes available to help turn up the heat. Whether you've always had a fireman fantasy or you're more of a rugged lumberjack girl – we can provide a model who embodies your ultimate desires. Or, if you have a pre-existing hens party idea, we'd be happy to fit in with that. So if you're after a hens do an activity that is unique please book now!
What you get, Your bachelorette life drawing party art class will include:
A 90min (1.5hrs) art class with a professional teacher

A naked male model

Quality drawing materials

Drawing games

A photo session with your model
PLUS on booking your party, we'll send you Foxy Hens Party Invitations Template – just add your party's details, print and send.
If you're looking to really turn up the heat at your event, don't forget to ask about our hands-on body painting class and cheeky bare-bottomed waiters!
We also cater for birthday parties, corporate events and any other special occasion you want your guests to remember.
He can be dressed according to the themes of your choice, so whether you're after a burly lumberjack, a suave James Bond or a naughty dominator, we can cater to your wildest dreams for your event.
Liquid Infusion – Hens Party Melbourne

1300 767 728
Liquid Infusion is the mobile beverage specialists, a business built on the love of liquid refreshment.
From functions to festivals and everything in between, if you can drink it, we can make it.
HENS NIGHTS
Naughty or nice, this is the night that all you ladies catch up for that last hoorah before the bride heads off to start her new life with the man of her dreams. If you're looking to organise a great party for the girls, check out the packages below and feel free to add a cheeky upgrade or two to make it that little bit more memorable.
You may be hosting the festivities in a private home or booking a hotel room for the night, just let us know where and we'll make sure we're there. Our personable and professional young barmen are skilled not only in making cocktails but also making the girls happy, and if they aren't enough for you we'll organise a topless waiter to do almost anything you want….and even serve the drinks!! Want games and entertainment and even a roving masseur to rub your worries away sensually? We'll do that too.
COCKTAIL AND FULL BAR PACKAGE
A great start to any hens night!
4 hours of unlimited gourmet cocktails (made fresh to order), spirits, mixed drinks, beer, wine, bubbles, soft drinks, juices & mocktails

Melbourne's most sought after male bar staff trained for hens nights

All equipment, professional plastics & utensils

Custom made cocktail menus, ice & garnishes

Clean-up & rubbish removal
THE ENTERTAINMENT PACKAGE
Topless waiters, cocktails and games!
You get the unlimited Cocktail package plus the hens night games, topless waiters, prizes, novelties & other fun accessories!
LADIES COCKTAIL MASTERCLASS
Learn how to mix, muddle and shake like a pro while our mixologist teach you all the tricks and you get to drink everything you create.
Optional Extras
Topless cocktail waiter

Roving male masseur providing five-minute massages

Mini cocktail workshops – add one to your package

Hens night games

Food catering

Premium cocktail upgrade

Premium mobile bars

Shots & shooters

Additional hours

Private Hens Venues
Special after-party offer:
Liquid Infusion's venue partner Spice Market CBD provides you with the ultimate VIP Hens After Party!! You will receive with any booked Liquid Infusion package:
Free Entry & free arrival drink (valued @ $30)

Priority entry – Skip the queue while everyone else waits in line.

Discounted table service if booked

Must be booked with us 7 days prior to the event
Liquid Infusion has access to plenty of hens night venues across Melbourne if this is something you require. We can also set up in most hotel serviced apartments – try www.stayz.com.au for houses for hire in Melbourne.
Fifteen years ago, an entrepreneurial twenty-something with interest in cocktails had a bright idea to create a mobile bar business whilst working for a catering company.
He wanted to go to the best parties and events and provide people with an experience they didn't have to go out for. He still lived at home with his parents, so the spare bedroom became his office and the equipment, alcohol and glassware were kept in the garage. This was the birth of our business which then moved into a small warehouse before shifting to what is now one of the city's largest beverage catering facilities.
We have become leaders in our field, winning awards along the way for service and innovation, proudly offering our clients a tailored and integrated beverage solution. This is the story of Liquid Infusion, and it's just the beginning.
The Powder Room Hens Night Party Ideas Melbourne
0417 630 648
The Powder Room is a boutique consulting agency specialising in beauty, perfume and fragrant product development and experiences run by fragrance specialist Samantha Taylor.
We specialise in commercial product creation from ideation to distribution, fragrant experiences and events, and sensory branding.
HENS PARTY
For a hens event with a difference, book a Perfume Masterclass where guests will learn about the art of perfumery and have the opportunity to create their own fragrance. Gift the bride with her bespoke fragrance in a beautiful custom bottle with her name and date of the wedding engraved on it. The scent will remind her of her Big Day forever.
We also offer a range of perfume masterclasses for the perfume professional, the enthusiast, or the curious. Create your own unique perfume, learn how to sell the scent, or experience sniffing your way through a perfumer's organ.
The Perfume Masterclass is an introductory session into the intriguing world of perfume. Guests will learn of the origin of perfume, perfume throughout history, perfumers training and will be able to experience the raw materials that are the building blocks of perfume using the Olfactorium®, a unique travelling perfume organ developed by and exclusive to Cinquième Sens. Learn how fragrance is created and how to select a new perfume. At the end of the class, guests are invited to create their own fragrance using the Olfactorium ® containing the finest raw materials from the world's leading suppliers in Europe.
IT'S SO NICE TO MEET YOU!
Samantha Taylor is a fragrance specialist whose passion for artisan perfume knows no bounds. She is considered one of Australia's foremost fragrance specialists, helping people and brands create and bring to life their fragrance and beauty concepts.
Samantha, who has worked across Europe and Australia, has more than 25 years experience in many facets of the perfume and beauty industry. Her thriving boutique consultancy, The Powder Room, has clients ranging from artists to airlines, fashion designers to skincare brands. With Samantha's experience across sales & marketing, R&D, formulation & manufacturing, registration & distribution, she is the right person to take you from an idea to a finished product.
In 2014, The Powder Room was appointed as the exclusive licensee of Cinquieme Sens, a globally renowned perfumery school located in Paris. Due to this exciting partnership, Samantha offers perfume workshops created by Cinquieme Sens for perfume enthusiasts, sales assistants and perfume professionals.
So whether it is a small passion project of 100 bottles, an artisan perfume for a fashion label, or an international marketing campaign with 50k bottles, Samantha does it all. For further details, please click here.
Ladies Night In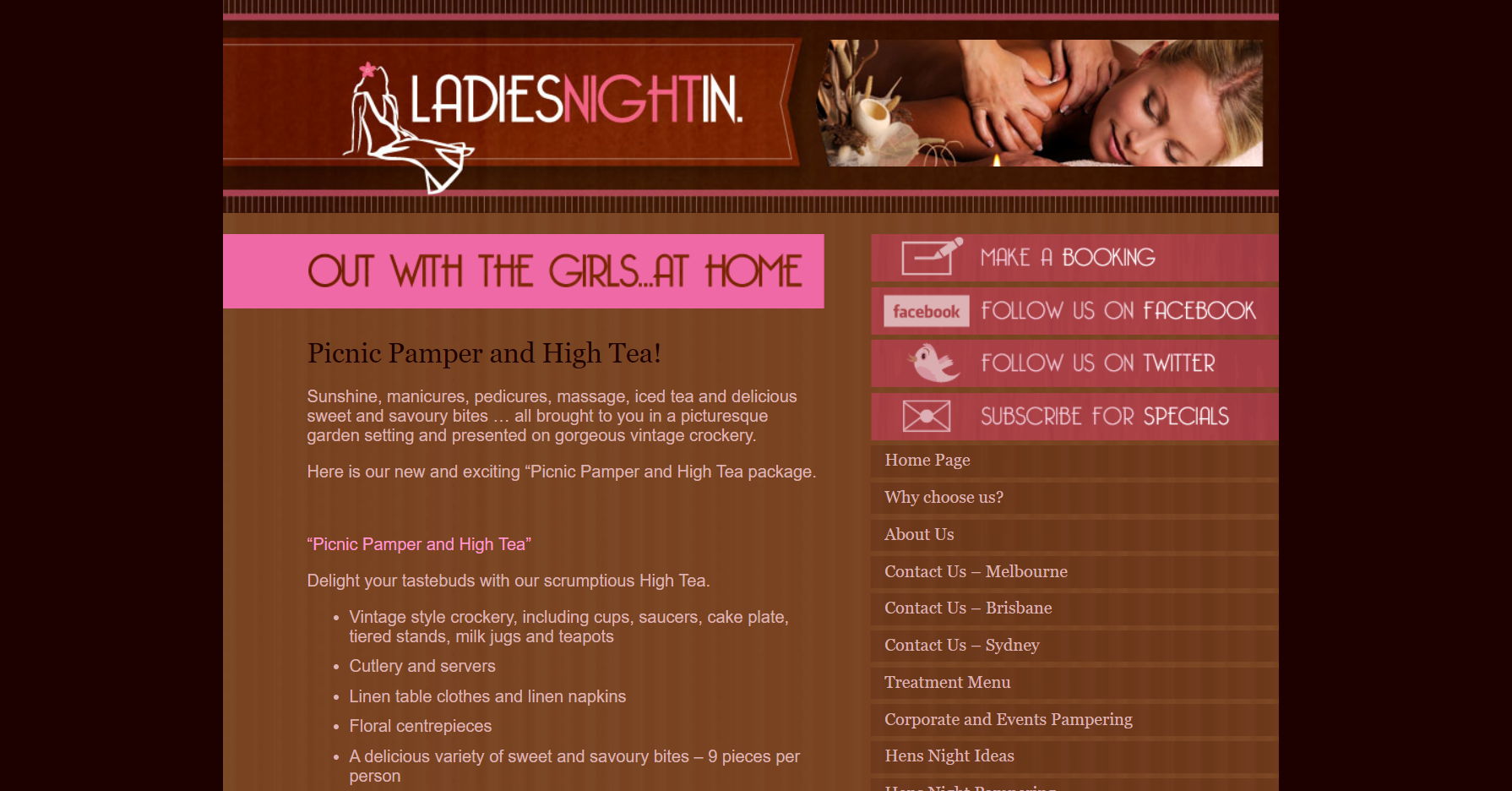 0434 616 689
Picnic Pamper and High Tea!
Sunshine, manicures, pedicures, massage, iced tea and delicious sweet and savoury bites … all brought to you in a picturesque garden setting and presented on gorgeous vintage crockery.
Here is our new and exciting "Picnic Pamper and High Tea package.
"Picnic Pamper and High Tea"
Delight your tastebuds with our scrumptious High Tea.
Vintage style crockery, including cups, saucers, cake plate, tiered stands, milk jugs and teapots

Cutlery and servers

Linen table clothes and linen napkins

Floral centrepieces

A delicious variety of sweet and savoury bites – 9 pieces per person

Finger sandwiches (4), sweet bites (2), savoury bites (2) scones served with jam and cream (1)

Customised event menu

A hot water urn

All dishes are packed and taken away for cleaning … no dishes to be done!
Pamper your body.
Each guest will enjoy a party manicure, pedicure or massage of her choice/
Cost per Lady: $99.00
Hens Night Ideas!
Looking for a fun and fabulous way to celebrate your Hens Party?
Let us do the organising for you!
Simply select from our list of services, customise your perfect package … and we will coordinate everything to your location.
Hens night ideas and services include:
Pampering: Manicures, Pedicures, Facials and Massage

Cocktails: Unlimited cocktail packages for 3 hours

Tarot readings: Be enlightened with messages from past present and future

Topless and Cheeky waiters: A classy Hunk will keep your guests glasses full and even join in on party games

High tea: Delicious treats and tea, served on elegant vintage crockery
'Girls Night In' with 'Ladies Night In'!
Are you hosting a Cancer Council October' Girls Night In' fundraiser?
Ladies Night In has been a proud supporter of this outstanding charity for the past 7 years.
We would love to support you with your fundraising event for the Cancer Council in 2017.
This is how it works:
You invite your Girls

Your guests pay you for their pamper treatment at full price

Ladies Night In charges you the hostess a reduced rate per pamper treatment

You donate funds raised on the night of your Girls Night In!
Spring Racing Carnival Pampering
The sun is shining and its time to dust off the winter chills Ladies!
Spring racing carnival is just around the corner, and we are ready to pamper you.
Hosting a 'Ladies Day'?

Organising a Corporate Spring Carnival event?

Going to the races and need some pre-race pampering?
We have options to suit all occasions.
For larger events, enjoy our 'Pamper Stations'. Offering a range of mini manicures, pedicures and massages to suit all groups and spaces.
For a more intimate event, select from our 'Treatment Menu' or indulge with our special spring pamper package.
'Step into Spring'
You and your guests will be treated to:
An express pedicure, including a warm foot soak, exfoliating scrub, massage, cuticle tidy, nail file and shape, finished with an OPI colour polish of your choice.

A mini manicure, including a nail file and shape, finished with an OPI colour polish of your choice.

A stress-busting mini neck and shoulder massage
Welcome to Ladies Night In – mobile pampering!
We come to you at 'your location' for 'any occasion' and pamper you and your guests with Manicures, Pedicures, Massage and Facials.
Looking for a unique and fabulously fun party?
We customise any combination of Pampering, Cocktails, Waiters, Tarot readings and High tea service to create a memorable and classy event for YOU!
Looking forward to pampering you soon.
Hens Night Pampering
Need to organise an awesome Hens Night that your Hen will LOVE?
…. it is our job to create the perfect party that's easy, fun and flexible.
Packages from $199.00 through to $29.00 per Lady.
Are you in charge of organising the Hens Night?
We would love to make your job easier!
Ladies Night in can put together a package to suit your Hens Celebration!
Mix and match your pampering treatments, and even add some entertainment if you desire!
Hens Party Pamper Options:
* Each Lady gets to choose her desired treatment on the day …. no need to 'pre-order'! (much easier for all of you busy bridesmaids!!)
Each of the guests will enjoy their choice of one of the following 20-minute treatments.
Treatment Option 1:
Mini Manicure: File and shape nails, cuticle work, extended hand and lower arm massage, finish with the OPI colour polish of your choice.
Treatment Option 2:
Mini Pedicure: File and shape nails, cuticle work, extended foot and lower leg massage, finish with the OPI colour polish of your choice.
Treatment Option 3:
Neck and shoulder massage: A relaxing massage of the neck and shoulder muscles.
Treatment Option 4:
Hands and arms massage: A wonderfully relaxing massage of the hands and arms.
Mini Hens Pamper Package
New Package: Mini Pamper Package
Each Lady will enjoy one mini 15-minute pamper
Choices include:
OPI Manicure – nail shape and file, finished with a beautiful OPI colour polish

OPI Pedicure – nail shape and file, finished with a beautiful OPI colour polish

Massage – stress-relieving seated neck and shoulder massage
Ladies…sit back, relax, open a bottle of bubbly and let us pamper you!
Our professional therapists will visit you in the comfort of your own home, hotel or office.
LADIES NIGHT IN is a mobile beauty pampering business based in Melbourne. We pride ourselves on bringing quality spa treatments, to the comfort of your own home!
We will cater to your group's individual needs, making sure that your special occasion is celebrated in style.
We have various pampering and entertainment options that we can package to customise your Ladies Night In.
Our qualified and experienced therapists will ensure a fun-filled party for all to enjoy.
Perfect for any occasion, hens nights, baby showers, bridal showers, kitchen teas, birthdays, mothers groups, promotions or simply a great way to relax and spend a luxurious ladies night in!
Our products are all salon tested, free from animal cruelty, and will leave you feeling simply beautiful.
All that is left to do is enjoy 'your night out with the girls, at home'.
Melbourne River Cruises – Hens Night Party Ideas Melbourne
03 8610 2609
Been tasked with organising a hens night but want to do something a bit out of the norm? If you're looking for something different than the usual party bus and pub crawl, and you want to keep things a little more contained and classy, a hen's party boat might be the ideal option. Melbourne River Cruises will take you on a 3 -4-hour cruise along the beautiful Yarra River, departing from the Southbank Arts precinct with everything on board to make it an unforgettable night for the bride-to-be and all the guests.
MELBOURNE RIVER CRUISES
Discover the beautiful city of Melbourne from a unique perspective with one of the most experienced companies on the Yarra River.
Melbourne River Cruises has been showcasing this city and its important Yarra river landmarks to locals and visitors alike for over 30 years. Cruise past Melbourne's major attractions including the Botanical Gardens, the Melbourne Cricket Ground and sporting precinct, Federation Square, Southbank, Docklands and also further to Williamstown.
We operate every day of the year with Sightseeing Cruises and Williamstown Ferry. Every cruise offers interesting and informative commentary with complimentary tea and coffee as our passengers enjoy a relaxing journey.
The Cruising Restaurant offers a unique dining experience on the Yarra river with modern cuisine enhanced by the moving scenery of riverbanks and Melbourne city lights.
Our vessels are a unique venue option for private celebrations and special events. With a fleet of seven fully enclosed vessels, each with its own viewing deck, we are capable of catering to many function and event requirements, sizes and styles.
Our fleet is used for Sightseeing, The Spirit of Melbourne Cruising Restaurant, Functions and Private Events. Each vessel has large windows and an outside deck area for viewing the Yarra River and its surrounding scenery, as well as on-board amenities and staff to assist passengers along their river cruise.
We look forward to welcoming you on-board.
MenXclusive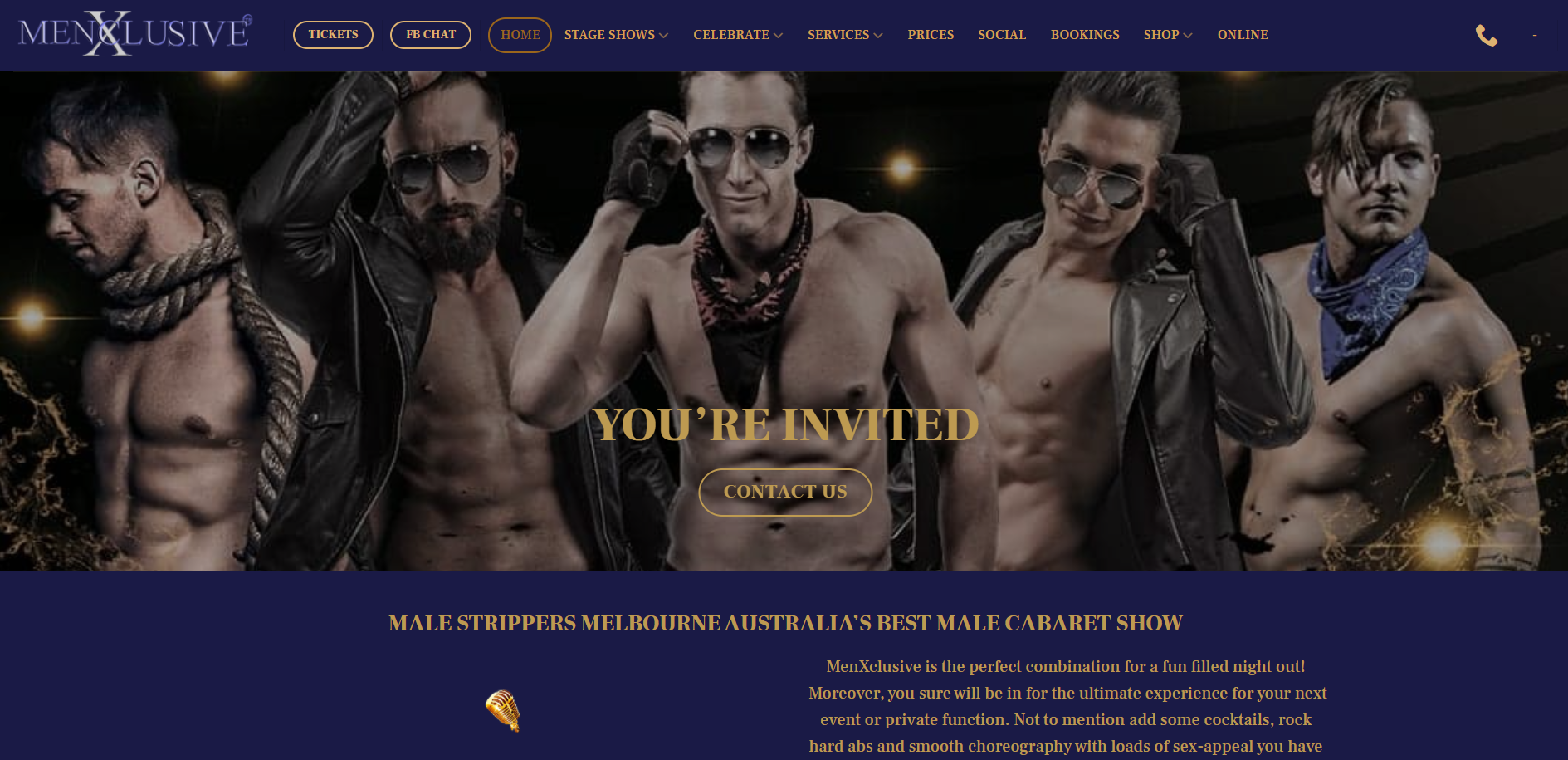 0403552047
MenXclusive is the perfect combination for a fun-filled night out!  
Moreover, you sure will be in for the ultimate experience for your next event or private function. Not to mention add some cocktails, rock hard abs and smooth choreography with loads of sex-appeal you have the perfect combination for an unforgettable night out. This fresh, innovative, slick and sexy style performance is not only award-winning but one of a kind. 
LET MENXCLUSIVE ENTERTAIN YOU
Whether you're celebrating a hens night or birthday party together with MenXclusive, you can spoil the person of honour with Australia's hottest male strippers giving them a celebration they will NEVER forget. In fact, birthdays only come around once a year. Simply let our delightful entertainers or topless waiters shake up the Celebration. Not to mention this thrilling male revue will help you make it the biggest party of the year.
MenXclusive Stage Cabaret Shows have been voted by the industry "Australia's Best Male Strippers Melbourne" 
Since we first peeled back our tops in 2014, we have been the sexiest, most fulfilled act in the Southern Hemisphere.
It is an experience simply irresistible. Celebrate with the person of honour or your best friends by your side while indulging in Australia's hottest performance a show you just don't want to miss! Australia's Hottest Male Talent- Just For You. Choose the best in the industry with Australia's Best Male performers! When it comes to choosing the PERFECT male entertainment in Melbourne, there is no shortage available to you.
Melbournes Best Male Strippers – Cabaret Burlesque Show.
Book the ultimate experience for your next function. Simply let this thrilling Male cabaret show or Melbourne best male strippers come to you! Moreover, MenXclusive is an award-winning male burlesque show and talent agency. With over a decade of experience in the industry with a unique, fresh and innovative way of entertaining.
Melbourne MenXclusive's hot male talent is now available for delivery.
Have our handsome and talented guys turn up to your next event and turn the volume up to WILD.
Have our spunky well-groomed professional male strippers spoil the guest of honour, while entertaining your event or party.
Whatever it is your desire, call or email our friendly staff to tailor a package just for you!
Male Topless Waiters Melbourne
Thinking about hiring a male topless host for your next event, this will be a great way of keeping your hens night sexy, making it a complete success. Moreover our extraordinary topless waiters and hosts will create a classy yet elegant atmosphere. Whether it is hosting or simply adding something sweet for the eye whilst they meet and greet, to playing some amazing games with your guests whilst getting them ready for the party ahead. MenXclusive provides Melbourne with topless waiters perfect for your next function. Regardless if it's entertainment or serving food and drinks, you can add something sweet to the party. A combination of entertainment, drinks and cocktails making your ladies night set up perfect for any home in Victoria or even a hired apartment or hotel room.
TWERK PARTY
GET A INSTRUCTOR THAT WILL TEACH YOU THE ART OF BOOTY DANCE!
During this package, you will learn how to shake, shimmy and isolate those amazing booties in various twerk positions. All these moves will be incorporated into a beginner-friendly routine of your choice! An added benefit of the Male Stripper Packages after everyone is nice and hot.
Our male strippers are highly energetic and entertaining with their vibrant performances.
Hire a twerk instructor, and male stripper make the night extra peachy.
Twerking. The Bride to Be will also get our official #AussieTwerk™' I Can Twerk! # MyHubbyIsLucky' T-shirt as a present from us.
TWERK a new all-around fun and entertaining way for the girls before a show with menxclusive. Our Home visits with a quick demonstration and some skill applied THE TWERK CAPTAIN will have you shaking your body before you know it! There are special packages available for this added extra simply contact us for more information.
Imagine next time…you will be brought your mum because you know she needs a girls night out and being serenaded would just make her year! MenXclusive is the perfect place for a classy ladies day out. Witnessing your sister, friend, Hen, or someone smiles from ear to ear when they leave the world outside just for a few hours immersed in music, laughs, those memories last forever.
Give the bride to be an unforgettable experience and let her be the queen for the night. Book the Hottest Hens night in Melbourne with Menxclusive.
Real Escapes- Hens Night Party Ideas Melbourne
(07) 31775409
We are your expert party planners for all events across Australia, New Zealand and Bali. A small & dedicated team, we are organised control freaks who love to celebrate and party! Meaning we have attention to detail and live & breathe celebrations. Your perfect combo in an event planner!
If you're stuck for a hens party or bridal shower idea, check out our blog full of the absolute Best Hens Party Ideas.
We know how special Hens Party events are! We can arrange everything from start to finish or just fill in the gaps for you where you need.
Transport, accommodation, activities, events, functions, adult entertainment & more. We are your one-stop Hens Party planner shop!
Browse our packages in your city of choice or build your own party as you please. We are here with you every step of the way until we create the most perfect Bridal Shower event!
Real Escapes is the perfect choice for those wanting to make a weekend out of their hen's night. Real Escapes takes away the stress of planning your hen's night activities – they organise the cocktail nights, pole dancing parties, boat cruises, wine tours, high tea and more. And, with options for the boys, Real Escapes is the perfect choice for both hen's and buck's nights.
Infinite Yoga – Hens Night Party Ideas Melbourne
Would you like to have an hour of bliss before the festivities begin on your Bridal Shower or Hen's Day?
Or are you involved in organising for one of your closest friends?
We offer an hour of flow and a let go attitude. Sometimes wedding planning can build upon stress and yoga can assist in releasing that unwanted pressure before the big day.
Parks, holidays homes and beaches are all fine to practice, and mats and props are all taken care of.
WHY YOGA?
Well, we're all busy with our daily lives, and it's hard to find that quality time for ourselves; especially with the demands of career, family or endless appointments. Yoga allows us to take the time to nurture ourselves, so we become stronger in body and mind. Most importantly for ourselves but also others around us.
For the physical, yoga asana's allow our body to gain strength, increase flexibility and boost circulation. Studies have shown that yoga asana's; not only being great for toning muscles, will also calm our nervous system. We tend to rush from one thing to the next and yoga, meditation along with pranayama (energetic breathwork) gives us the holistic tools to keep the balance.
Mentally, yoga gives us a focus, whether that be on our movement through the poses (asanas) or also through connecting each of our movements with our breath. When we move with our breath as one "union", it helps strip away the emotions, conditions and sensations that are so bound into our beings on a daily basis. With the practice of meditation, we concentrate on our breath, so our thoughts slowly fall away, allowing the mind to feel clearer and allowing us to surrender & deepen into the practice.
Yoga, mediation & pranayama gives us a challenge and when in difficult & uncomfortable poses or thoughts, it allows us to use these tools to re-focus on our breath and help us think about taking this learning to the challenges within our daily lives for growth and enquiry into one's self.
Bottoms Up Dance – Hens Night party Ideas Melbourne
0402 689 356
A recent addition to the Easy Weddings directory, Bottoms Up Dance is fast becoming a favourite among Melbourne brides. Located in Brunswick, this studio celebrates women of all ages, allowing them to feel sexy, confident and sassy while they learn the steps to popular dance routines. To find out more about Bottoms Up Dance.
Indulge yourself in the ultimate party class at Bottoms Up!
​Hens Parties, Birthdays, Girls/Boys Night Out, Team Building parties, Corporate affairs, Divorce Parties, Bucks parties or just a good ole party! You name it we can provide it! Champagne on arrival and 90 minutes of flamboyant fun!
All party classes are designed for the individual group and are open to all & every age – so don't forget your mother-in-law to be! Party classes are an absolute laugh with the emphasis being on fun & group involvement. All classes cater to beginners & dance virgins! A fantastic memorable event that will keep you talking and dancing for a long time!
You choose the genre that most tickles your fancy. Whatever style, after indulging in some bubbles & introductions, you'll learn a basic repertoire of tricks & dance movements, which are blended into a sassy routine. After a little practise time, you'll grab your prop, adorn yourself in boas, feathers or hats, and showcase your new routine to each other! Within the routine, there is always a "special piece" for the hen or guest of honour.
Then, after photos, and all that dancing fun – you'll have unleashed the diva that lies within  – she'll stay with you for the rest of the night guaranteed! 
Bottoms Up is proudly owned by Jacquie Thomas (Sparkarella) & Amanda Miller (Elle Diablo).
Together they have a combined total of 60 years of international performance experience in a range of disciplines including classical ballet, contemporary, figure skating, pole dancing, burlesque, movement & circus.
Established in 2008 Bottoms Up! was the brainchild of Willow J & Jacquie Thomas, co-creators & performers of Australia's "most cutting edge neo-burlesque troupe" Voodoo Trash Dolls (2003 – 2009).  While initially beginning as a Burlesque & Pole Dance studio and a space to create, it has expanded into so much more.
Bottoms Up! is a vibrant and creative studio celebrating the art of Neo & classic Burlesque, all forms & styles of Pole Dancing and a delicious range of other movement styles including Floor Flow®, exotic, acro-dance. We have created a unique program of classes for everybody of all ages, genres & walks of life to come and enjoy.  Our 8-week courses & casual classes are offered to students of all levels, abilities, backgrounds and ages.
We are proud of the diversity of our teaching staff. All instructors at Bottoms Up! are established and professionally trained performers/actors/dancers/teachers who understand the importance of teaching and training students with strong skill base while still emphasising a great sense of playfulness and fun!
We strive to create an open & welcoming environment. We extensively host International & National Artists, workshops & intensives; party classes for hens, birthdays & corporate team building.
Bottoms Up! is renown for our end of year student showcase extravaganza.  Since 2008 we have produced sell-out shows giving those students who wish to perform an opportunity amongst a professionally produced show.  Throughout the year, there are more occasions for students to grace the stage if this is the direction they choose.
A movement is a holistic form of self-expression that builds confidence, vitality and a sense of self-awareness. We encourage students to find & express their own individuality and unique style through dance, movement & performance.
80's Hens Melbourne
0488 995 303
SIMPLY THE BEST 80's DANCE CLASSES IN TOWN!!!
FLAPPIN' 20'S
Class it up a touch GATSBY style…
– Charleston Dance routine
– 20's Name Game
– Photoshoot
minimum of 12 attendees 
(60 min class)
$39 per head
SWINGIN' 60'S
Yeah BABY! Yeah!
– GO GO Dance routine 
– 60's Name Game
– Photoshoot
minimum of 12 attendees 
​(60 min class)
$39 per head
DISCO 70'S
DANCE! BOOGIE WONDERLAND!
– Disco Dance routine 
– 70's Name Game
– Photoshoot
minimum of 12 attendees 
(90 min class)
$39 per head
HIP HOPPIN' 90'S
JUMP AROUND!
– Hip Hop Dance routine 
– 90's Name Game
– Photoshoot
minimum of 12 attendees 
(90 min class)
$39 per head
WE WANT YOU TO HAVE A HENS PARTY TO REMEMBER! ​
Your hens party is an important pre-wedding occasion, and we want you to start it off with a big 'jazzhand' bang! We have been running 80's hens parties for 7 years and continue to love each one as much as we did our first. Our 80's Hens parties are fun, friendly and fabulous, designed to break down those walls to ensure your hens group are comfortable and feeling Footloose and FANCY-free! 80's Hens is also great for those who are looking to do something more health-conscious as Clarissa's 80's dance classes are energetic and will get the blood pumping. We always encourage BYO sweatbands and water bottles. You can choose from our awesome 80's packages starting with the basic's in "Girls Just wanna have fun' to the amazing 'Deluxe Material Girl' Where you take home your own specialised 80's Hens video clip!
CLARISSA KNOWS HOW TO PARTY.​
Clarissa has green eyes, is a Virgo and enjoys a long soak in the hot tub after a RAD 80's aerobic workout of course! Clarissa has been spreading the 80s vibe to many students and hens all over Australia for years. Being the STAR student in her Jazz Ballet class in the 80's you can be assured you are in the best (jazz) hands. Clarissa had mastered the art of the most important and iconic 80s moves (including but not limited to) the 'pelvic thrust', 'the moonwalk', 'the flashdance' and the maddest move of all time 'the step touch'. Clarissa loves to impart her 80s knowledge and teach these classic moves to all who cross her path. Her moves and her excellent teaching skills are what set's her apart from the rest! 
ROSANNA KNOWS WHERE ITS AT.
Rosanna has been rocking a high cut leotard since her first ballet class as a three-year-old. Dancing her entire life, she followed the beat to Melbourne to continue teaching and dancing full time, when she's not rocking out 80's style you can find her in a contemporary or ballet class. She loves to get sweaty with a hardcore aerobics warm-up and bust out her favourite move the "Skank." Rosanna is super excited to be joining Clarissa in spreading the 80's love!
LJ KNOWS HOW TO FEEL THE BURN.
LJ,s motto in life is the higher the leg line, the closer to god! Training in dance in the early nineties he is no stranger to the forms of dance known as "jazz ballet" "modern" "funk" "jazzercise" and of course aerobics. There's nothing more he enjoys than putting on a unitard and some leg warmers to a synthesiser and pulling out some of his fave eighties moves including the "superman" the "sprinkler" and of course the classic "grapevine". When he's not jazzercise, you'll find him at the gym as Jane Fonda says "Good physical condition is protection. Our strength comes from our body!" LJ is super pumped to be joining Clarissa and Rosanna to spread those eighties vibes and remember when all else fails… pelvic thrust!
LEE-ANNA LENNOX KNOWS HOW TO ROCK OUT.
Lee-anna Lennox is dancing and prancing Leo bombshell who loves gardening and long walks on the beach. When LL isn't rocking out to her favourite 80's jams, she'll be teaching barre fitness classes and getting artsy: painting, dancing and choreographing! LL's varied 80's inspirations include Jane Fonda, Annie Lennox and George Michael and her favourite move is an aerobic "pelvic thrust"! Lee-anna is excited to join the rest of the team in spreading 80's love and joy throughout Melbourne.
Adrenaline Hens Night Party Ideas Melbourne
1300 791 798
No matter how you spell—"Bungee" in Australia; "Bungy" in New Zealand—it's the thrill of a lifetime! To freefall hundreds of feet from a cliffside or bridge is to tap into one of your most primal fears and stare it right in the eye. Go bungee jumping and face gravity!
Our first-class bungee adventures in Australia and New Zealand offer safe bungy equipment, a well-prepared staff (ready to help you overcome your fears!) and second-to-none views. Get up there and take the plunge!
With hundreds of experiences to choose from, we've got you covered for adventurous things to do in Melbourne, Victoria. From Skydiving in St Kilda and V8 driving at Sandown Raceway to Melbourne Star admission and hot air balloon ride. Whether you want mind-blowing thrills or a holiday escape, we've got an experience just for you.
Adrenaline is Australia's longest-running and most recognised adventure experiences site. We're all about bringing you the best experiences, from weekend adventures to incredible bucket list activities that you might only do once in a lifetime.
We offer thousands of experiences from the leading suppliers across the nation, making it easy for you to get active and find new fun thrills wherever you are. There are amazing things to do for all types of people, and our team is always working to find the latest and greatest adventures. Our customers love our experiences and the service we offer. Don't just take our word for it; check out our Feefo ratings.
When did Adrenaline begin?
Adrenaline has been turning Australia's adventure dreams into reality for more than 20 years. We're an Australian-owned and operated business, and we bring you the very best fun-filled thrills and experiences all across the country.
You can book all experiences online or order gift cards and vouchers for the recipient to redeem (or you can always buy for yourself to use later, we won't tell!).
What makes Adrenaline stand out from other adventure sites?
As Australia's number one adventure site, we have a huge range of thousands of incredible experiences to choose from.
We're continually adding new experiences to the site. Take a look for yourself, and you'll find unparalleled experiences on land, air, on or in the water with Australia's most trusted and professional providers.
We believe experiences are the most valuable thing you can have, with the impact and memories created likely to last much longer than any material possession you can buy. They're the perfect way to push your personal limits and see natural wonders in a fresh and unforgettable way.
Our Lowest Price Guarantee (if you find a competitor's lower price on the same activity – on the same day and at the same location/provider – we'll beat it by 5%) means you can book with us safe in the knowledge you're getting a great deal.
What kinds of adventure does Adrenaline offer?
Adrenaline is your one-stop-shop for great things to do and unbeatable adventures for all kinds of people, whether you're looking for holiday fun or just something to liven up a dull weekend. Choose from high-flying hot air balloon or helicopter rides, skydives, driving experiences, bridge climbs, horse-rides, jet-boats, jet packs, jet skis, white-water rafting, theme park passes, dolphin and shark-swimming, whale-watching and many, many more.
It's not only adrenaline-pumping activities we offer, but there are also plenty of more laidback options too, from horse riding and gourmet food experiences to brewery tours and sightseeing cruises. All ages and personality types are covered. So, you can rely on us for a romantic weekend as a couple, the best family days out, bucket list solo activities, fun with friends, and more.
Take a look through the various categories on-site for an almost endless list of choices within each category.
What are the best adventures at Adrenaline?
Deciding which of our adventures are best is an almost impossible task. It really all depends on what you're looking for! There are thousands of experiences to choose from in some of the most beautiful destinations throughout Australia. But, we're always looking to inspire, so check out the Adrenaline blog for some of our favourite things to do and plenty of ideas. You never know it might just inspire you to try something you hadn't thought about before.
Total Relaxation Therapy – Hens Night Party Ideas Melbourne
0403 885 901
Gather your friends for a fabulous party and choose from the packages listed above. The final numbers don't need to be confirmed until 5 days prior to the hen's party
Plan your perfect Hens Party with an Indulgence Package from Melbourne's Total Relaxation Therapy. Relax with the Ultimate relaxation pamper experience with friends. Enjoy a combination of our massage, manicure, pedicure or facial treatments. Experience revitalising and rejuvenating day spa treatment without leaving home! Our professional therapists come to your location with all the necessary equipment. We are ready to make your hens day or night a celebration you'll remember!
You set the tone and the environment in your home for a relaxing mobile massage Melbourne. We bring the table, towels, music and enriching water dispersal oil. Our therapists travel all over Melbourne to deliver you the perfect relaxation or deep tissue massage.
We are qualified and certified mobile Massage Therapists with many years of experience providing in-home therapeutic services. Our Mobile Pampering In-Home services include Manicure, Pedicure, Mobile Massage, Couples Massage and Facials. We provide the ultimate mobile relaxation experience for you to enjoy in the comfort of your own home or accommodation. Our professional therapist brings all the necessary equipment so that you can sit back, relax & enjoy a relaxing pedicure, manicure or massage in Melbourne.
Holly's Hens Melbourne
misshollydelightme.wixsite.com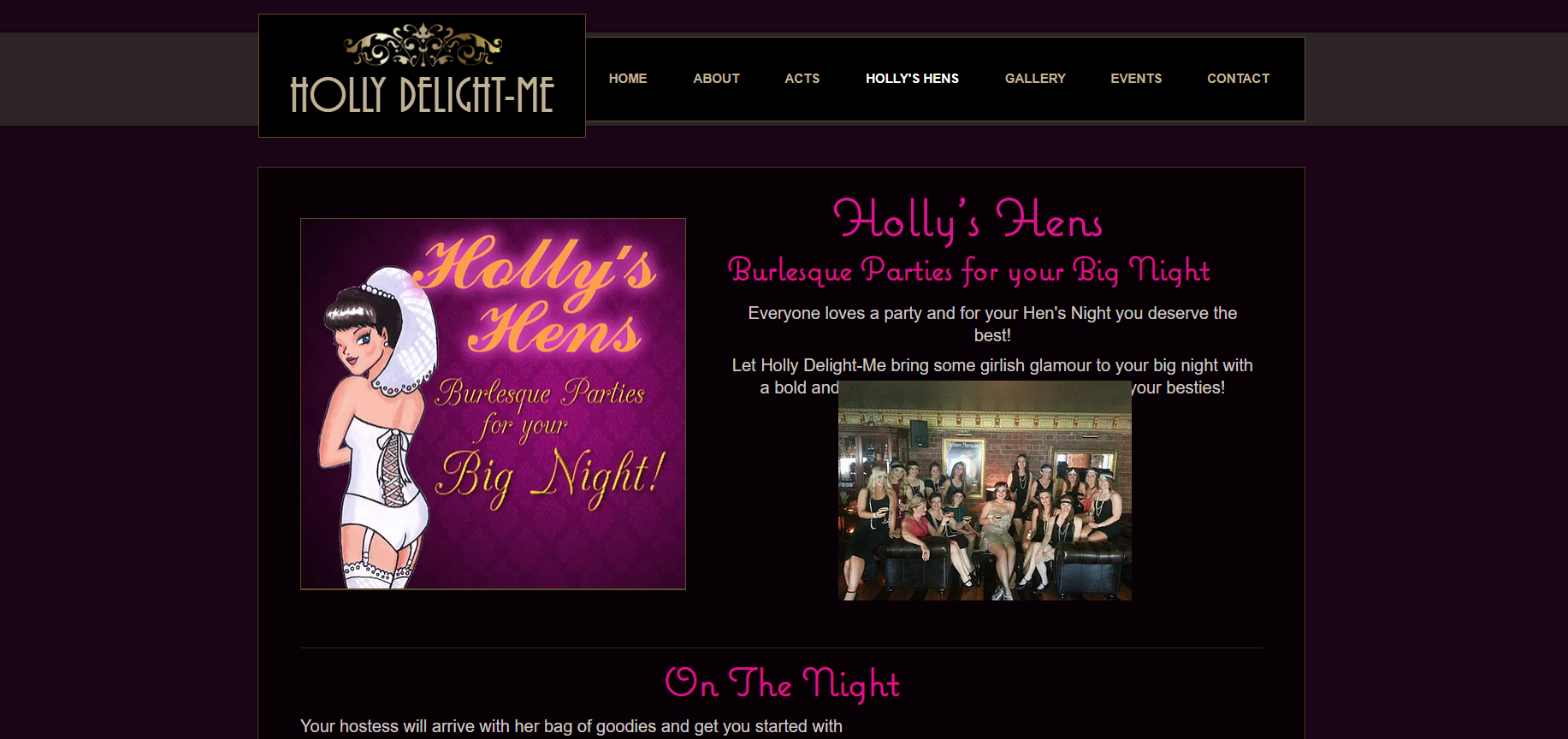 0404 440 580
Holly's Hens
Holly currently produces a number of shows in Melbourne and is always looking for new burlesque, cabaret, singers, and sideshow performers.
Everyone loves a party, and for your Hen's Night, you deserve the best!
Let Holly Delight-Me bring some girlish glamour to your big night with a bold and beautiful Burlesque night for you and your besties!
On The Night
Your hostess will arrive with her bag of goodies and get you started with some naughty games and prizes to prepare you for the night ahead.
After some liquid courage, in the form of a glass of bubbly, you'll learn some basic tricks and techniques in your chosen style before creating a short, sassy and sexy routine.
Then glam it up with some props and costumes and prepare to wow your fellow guests as you showcase your performance.
Strike a pose as we commemorate the evening with a photo session.
We end our time with a special surprise for the lovely bride-to-be and send you out into the night ready to show the world how you burlesque!
Party Pricing
Party package pricing is as follows:
$330 for up to 10 lovely ladies plus only $25 per additional Lady
And remember the beautiful Bride-to-be always goes free!
Package inclusive of:
– 2 hours of fun and fabulous entertainment
– Glass of bubbly
– Learn a sassy themed routine
– Use of props and costume
– Fun games and prizes
– Glamorous gift for the bride-to-be
Please note: There may be additional travel costs incurred for parties outside of 20km of Melbourne CBD.
She's delightful, and she's delicious, she's de-lovely – she's Holly Delight-Me!
This Burlesque Babe and Cabaret Chanteuse is certainly no stranger to the stage; Holly has been captivating audiences with her classy cabaret and velvety vocals for years! Her penchant for performance has led her to the beautiful and bountiful world of burlesque, where her saucy sophistication and quirky comic ability combine to create amazing acts leaving her audience beaming and begging for more… With her poised elegance and playful antics, this sexy songstress is sure to knock your socks off!
Hailing from Hong Kong, Holly has spent several years touring Europe, Scandinavia and the Orient, where she managed The Vixens' Burlesque Troupe and scored the much-coveted award of Best Dance Show for the burlesque cabaret Snow and the Seven Deadly Sins.
Since moving to Melbourne, she made her burlesque debut in Bottoms Up! Le Petite Scandal has performed at the Australian Burlesque Festival's Baby Bombshells at the Wonderland Spiegeltent, The Burlesque Bar, The LuWow, The Butterfly Club, Uncultured Chaos (Wollongong), Speakeasy HQ, My Handlebar, Club Voltaire, modelled for Drawing Straws: Burlesque life drawing, debuted her one-woman cabaret show, On How To Be Lovely: Elegance the Audrey Way, is the manageress of Holly's Hens – Burlesque Parties for your Big Night and currently produces a regular show, Burlesque Nation.
Rush Escape Games Hens Night Party Ideas Melbourne
+61 3 9972 8020
Got a loved one you want to lock yourself in with for life (or just 60 minutes)? If you're looking for a creative way to pop the question to lover what better way than to have us tailor a proposal in one of our rooms. With 6 rooms to pop the question in, contact us to find out about how we can hide that ring and make your proposal one remember.
We haven't forgotten about our bucks & hens! There is truly no better way to celebrate your last night of freedom than to lock yourself in a room with your groomsmen or bridal party! Whether you want the lucky hen or buck to be blindfolded and escorted to the room by surprise or plan a battle against two teams, look no further than rush; we're always looking to spice things up and happy to personalise the experience to you and your team.
CHOOSE YOUR MELBOURNE ESCAPE GAME  
Home to one of the most creative selections of escape rooms in Melbourne, we play home to a series of eight different themes where your imagination can run wild. Can you match the might of King Arthur in The Last Knight Rises? How would you know the difference from a dream world and the real world in The Matrix: Loaded? Do you have what it takes to become a 00 agent in Bond? Or will you choose one of the other rooms such as Its Nightmare, Heroes: End Game, Cluemanji, or hackSAW?  
With plenty of themes to choose from, the only thing you need to worry about is coming up with a team who can help you unravel riddles, crack cases and sleuth solutions in the most daring escape room Melbourne wide.
A TRANSFORMATIVE TEAM BUILDING ADVENTURE
Every player should feel both the pressure and the pleasure of working towards an escape, resulting in a mental state where your awareness sharpens, and your comprehension turns unstoppable. You'll soon learn that nobody escapes alone, so you'll need to communicate and actively work with your team to overcome all the challenges put in front of you. Through cooperation, problem-solving, critical decision making and a touch of instinctive drive, you'll crack codes, discover clues and tap into a part of your mentality you might not have known there. It's more than just a challenge; it's the ultimate in intellectual recreation.
BOOK YOUR RUSH ESCAPE ROOM EXPERIENCE
If you're stuck for ideas for new and fun corporate functions, birthdays or just want to try it with your friends to see what all the hype is about, get in touch today. We'll provide you with an exhilarating experience, unlike any other escape room Melbourne has to offer. Choose your team, your location, your theme and your date and time and keep booking identification handy when you arrive on the big day – then we'll send you on your way to solve mysteries like no other. If you're thinking about birthday gifts – we can provide vouchers for you and your loved ones, and children under 16 are welcome (with adult supervision). 
Brides (and grooms!) across Australia place heavy emphasis on celebrating their last hurrah in a fun-filled and exciting fashion. To help those located on the Sunshine Coast, we have compiled a list of the ten best Sunshine Coast hen's night ideas to hint to your bride squad. 
Thousands of brides and grooms across Australia place heavy emphasis on celebrating their last hurrah memorably and excitingly. To help those located in Perth, Western Australia, we have compiled a list of the nine best Perth hen's night ideas to hint to your bridal party. 
Wanting to treat your hen to the ultimate celebration. Day or night, summer or winter, classy or debaucherous, we have an option of every single type of bride tribe. Some you can even invite Grandma to! Here's our list of 10 hen's party ideas for every kind of bride tribe:
Is your squad going on an excursion? Either to Disneyland, a different city or just to your local bar/nightclub, a cool custom jacket will keep you guys warm while looking like the dream team.
Beauty Day
Kickstart the beginning of the new year with some time for you. Christmas can be a busy period, and when your hen is in the lead up to a wedding, she's going to need a bit of time to herself.
Grab the girls and head to a spa to kick back and relax after the silly season.
If you are planning a seriously sexy night out for your last hurrah before the wedding, we cannot recommend Magic Men Australia enough. This amazing Australia-wide show is known for its cheeky games, sexy private shows and – of course – its incredible topless hunks. And, with food and drinks flowing all night long, you can guarantee you'll have a blast with your girls at Magic Men. 
Established in 2007, Sugar Blue Burlesque is now one of the most popular choices among those planning a hen's party. Sugar Blue Burlesque provides friendly hostesses to your venue of choice and gets the party started with one of their four themes available – Burlesque, 1920s Charleston, 1960s Go-Go or Vintage Cabaret. This fantastic entertainment features authentic vintage dances, circus, comedy music and incredible vintage costumes to match. 
High tea
There are plenty of beautiful High tea places around, from Mary Eats Cake in Brunswick to the classic Hotel Windsor in the CBD. Get your bride tribe together and eat some delightful scones, champagne and sandwiches!
And not only because sportswear has been an ongoing trend, let's just take a moment to think about the benefits, being comfy and trendy at the same time? Sign me up!
Is there a better guilty pleasure than rugging up in winter and enjoying a cup of tea and a scone? High drinks are a great way to host a daily activity that friends and family can attend. Without anything becoming too scandalous.
High teas have also really ramped up recently. Gone are the days of dry scones and finger sandwiches. Mini quiches, sliders, moist cakes and rich desserts are just the beginning of what you have on offer at a recent high tea event.
Or, if you're after something communal over bigger serves of food, why not a bottomless brunch?
If you are hoping to celebrate your last hurrah with a fun-filled day out with your best girlfriends, Sunshine Coast Party Bus is the perfect addition. Although mostly popular among those hosting winery tours, this fleet of party buses is happy to transport your party to wherever you choose. Onboard, there's air conditioning, an esky with ice, and an iPod dock for your music. For more information, visit Sunshine Coast Party Bus at their website.
OzParty Events is the perfect choice for those with too much on their plate to plan their own hen's night. Taking the hassle out of planning, award-winning OzParty Events customise packages to create a seriously fun-filled and memorable night with the ladies. Activities include cocktail classes, life drawing classes, spa and pamper days, winery tours, boat cruises and male entertainment for those seeking a sexy night out. To find out what OzParty Events can plan for your last hurrah.
Boat Cruise
February is a great month to make the most of water sports, but we know that sometimes the heat can be overwhelming. Why not take in the stunning water while in the luxury and air conditioning of a boat cruise?
Boat cruises can be a great way to get a group together and relax on the deck or jump into the water when you're out at sea. Some inflatable flamingos and some chilled drinks and you'll have a day to remember.
Princes of the Night is the ideal night out for anyone who wants to be entertained! It's a male cabaret show that will be sure to impress your closest friends. Real bride-to-be Sarah said that "So entertaining, funny and exciting. It was the perfect girls night out. Plus, bars surrounded the audience, so a good drink was always in reach!" Joanna said that she" loved the variety of different themes during the night and the way each group of people celebrating was made to feel special and got their own time on stage with the guys. This was all in good taste, and everyone was made to feel comfortable." Click here to enquire about pricing options. They currently do shows in Melbourne but are having a debut show in Darling Harbour on July 21st!
Are you planning to escape with your girls far away from the cold and rain? Enjoy the summer like a queen with your ladies in these new cute bathing suits.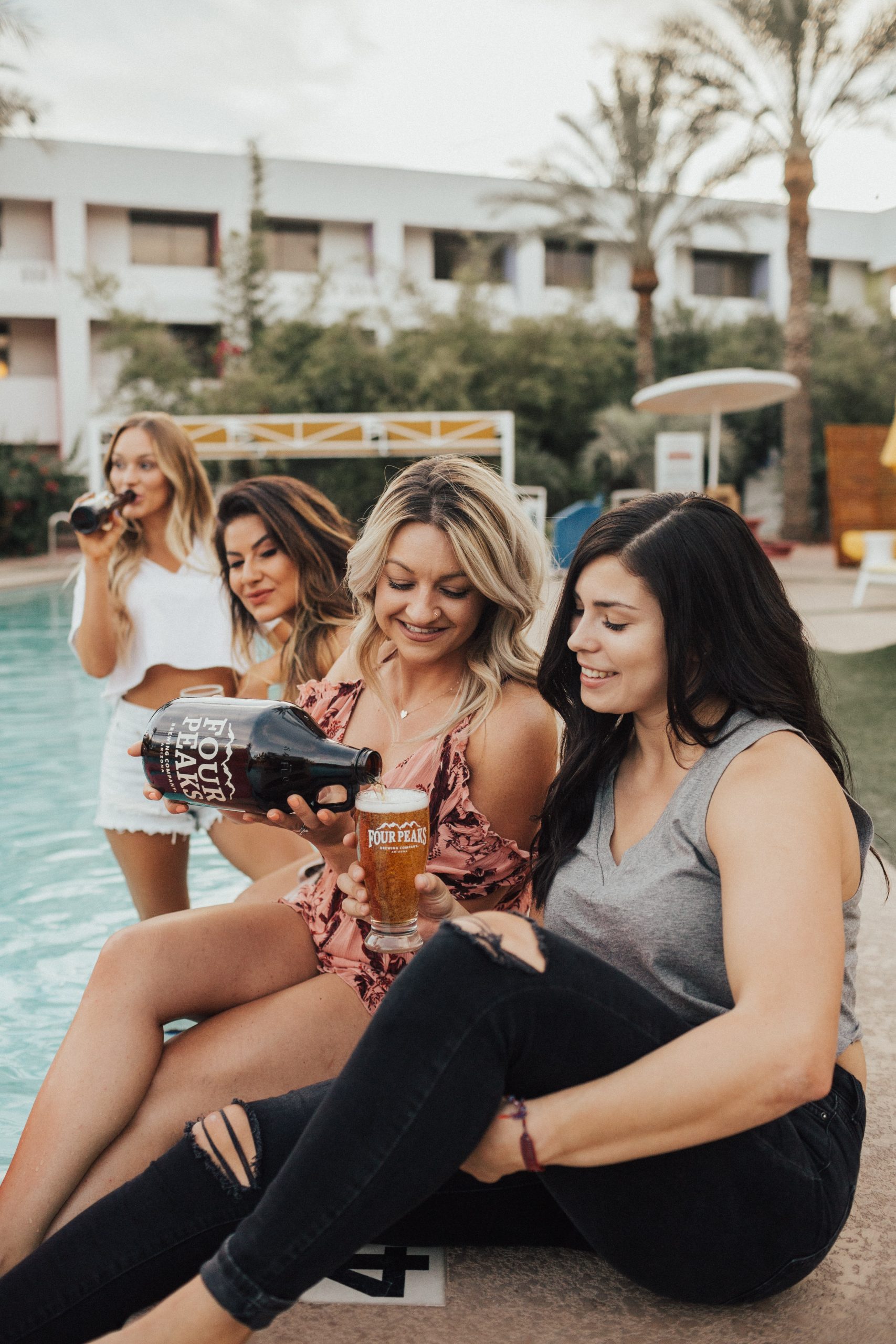 Farm Stay
We love getting away and what better way to celebrate your Miss than by taking her for a weekend away before she becomes a Mrs? A farm stay can be a great way to take some time out with just the girls.
Pack your PJs, pamper yourselves and set up a grazing table of local produce for a relaxing weekend away before the big event.
Check out our list of ultimate Hens Ideas to help your bestie celebrate her last hoorah.
A pop-up picnic
How cute is this ideal? A pop-up picnic wherever you wish, inside or outside, anywhere in Melbourne and all organised for you. Super cute. Enquire with Honour With Fete here to check availability and see pricing options.
If you can't get away from the winter, maybe a trip to the mountain is the way to go, so what better option than extra cozy flannel PJs? Your whole squad will appreciate it and definitely will use them again (cause I would).
Burlesque Night
Be the stars of your very own show with a sassy party that will get everyone talking. Set up a burlesque night with themed hair, makeup and costumes to match. You and the girls will have so much fun learning your guided dance before getting ready for your show.
You can even choose between different themes too! The most significant decision you now have to make is whether to go traditional burlesque, the roaring 20s, groovy 1960s or vintage cabaret.
If you simply have too much on your plate to organise your last hurrah, OzParty Events is the perfect alternative. This team of award-winning event planners takes the dress out of planning. Activities for the girls include cocktail making classes, life drawing, winery tours, spa pamper days, hens cruises and sexy male entertainment. And for the boys, there's axe throwing, archery tag, cruise charters, beer tours, go-karting, paintballing, golf, lawn bowls, female entertainment and more. Whatever you envision for your last hurrah before the wedding, the team behind OzParty Events will ensure your celebration is one to remember for many years to come. 
If topless waiters and cocktails aren't your things, Swan Valley Adventure Centre is worth taking a look at. This Perth hen's night idea is fast becoming a favourite. Activities include high ropes, a leap of faith, archery, canoeing and team challenges. To find out more about Swan Valley Adventure Centre, click here. 
Wine tasting
If you're a wine lover, then invite Lady du vin over to your house for an unforgettable and fun experience. This one is sure to delight all of your squad, with a fun and classy option for your hen's party. Click here to send a message to Lady du Vin. 
These flowered beauties are an excellent option for a high-tea hen's party, a garden party or just a picnic in the park with your girls. Don't you love the casual boho feeling? Plus, everyone can add some of their personality to the look.
Male Show
Prefer to have someone else do the show for you? If you're coming into winter and want a fun way to warm up, then a male show is the way to go. Whether you go for something safer on stage or decide to have someone come to you, this can be a great night out to get everyone laughing. You can also make your hen blush by dobbing her in for some stage time if you think she'll be comfortable with that.
Life drawing with Foxy Hens is the perfect way to celebrate with your best girlfriends before the wedding. A fantastic activity for women of all ages, this cheeky hen's night idea gets everyone creative, having a laugh, and enjoying themselves. To find out more about these life drawing classes, visit Fox Hens Party's website via the link above.
Party Charter Perth is the perfect choice for those planning a girls day out. Operating for over ten years now, this Perth hen's night provider is known for their fun-filled progressive lunches and dinner, pub crawls, transfers to and from clubs and pole dancing lessons, and tours around Swan Valley wineries. Vehicles are decked out with quality sound, lighting and microphones, and their staff will even take photos to document the fantastic day or night out.
Flower crown parties
Your guests will love making their very own fresh flower crowns on your hen's day. With the help of a professional like Queen of Crowns in QLD or Thrive Flowers and Events in Melbourne, making your own flower crown will not only be a breeze, but it will be a whole lot of fun! Plus, it makes for some beautiful photo opportunities once everyone has their
If you just want to have fun with your girls, furry onesies could be your way to go, imagine the memories you can create wearing these guys! Cause, who doesn't want to get drunk in a warm unicorn onesie?
Dinner and a cabaret show
With a group discount, this highly rated show is hard to pass up! La Fortuna Cabaret Dinner show operates in Sydney on every Friday and Saturday night and is ideal for a hens night. The show features narration, singing, dancing and magic while you feast on a beautiful three-course French dinner over candlelight and drink delicious cocktails. The show is nudity free and completely non-offensive while being very entertaining, so it's perfect for a hen that wants a more tame option than the next idea on this list…
Another winter-friendly option. This could be you and your bride team! Can you see your selves rocking some coloured faux fur, holding hands and just being awesome?
Cocktail Making Class
Cocktails can be such fun drinks, but they always take so long when you order them at a bar! So why not learn how to make them yourself, without the wait?
We love planning hens nights and bridal showers around classes that will get everyone involved and engaged. They're a great way to take the pressure off the wedding party by having someone else hosting the activity. And, of course, they're heaps of fun!
If you are planning a night to remember, Coastal Cruises Mooloolaba is one to put on your list. This 35-foot all-weather vessel is renowned for its spectacular hen's and buck's parties aboard. Whether you are planning a relaxed day function or a night time extravaganza on the water, there is something for all hen's nights and buck's parties aboard Coastal Cruises Mooloolaba. Check out their website by clicking the link above.
This Perth supplier provides the most beautiful blooms to your venue of choice and teaches you and your girlfriends how to construct your very own flower crown. If you are in the market for something a little classy for your last hurrah with your girls, Sweet Floral Flower Crown Parties are worth considering. Click here to find out more.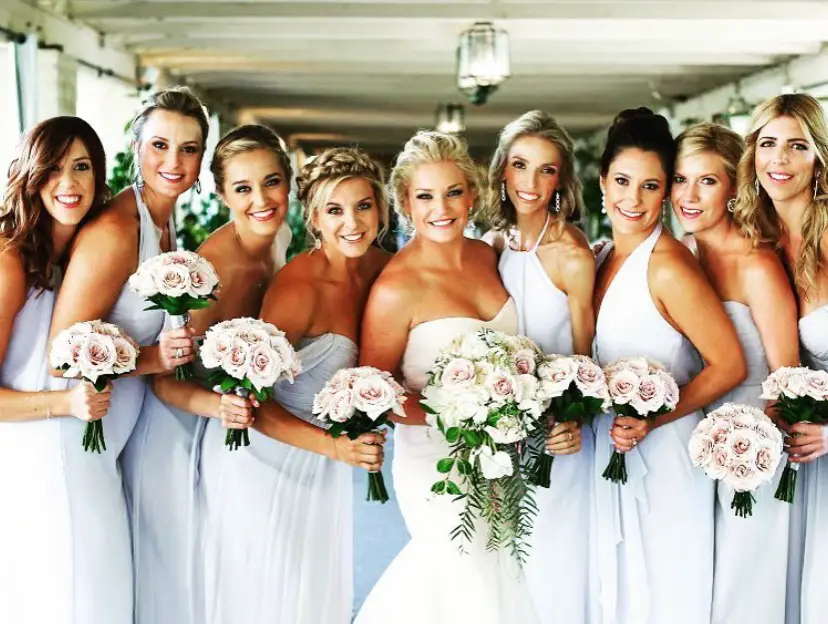 A tantric hens party
Learn the art of lingam massage at a tantric hens party, where you will laugh, learn and be able to ask your instructor all there is to know about the techniques needed to perform an erotic tantric lingam massage. Trust us; this is an experience you will not forget. Maybe leave grandma off the guestlist for this one. Contact Blissrising here for pricing and booking availability.
For many of us 90s girls, Clueless was a fashion statement, so if you are looking to bring some of those memories back, your hen's party might be a great time to remember all those #girlsquad teenage adventures.
Life Drawing Class
Another class option that will keep you inside during winter is a life drawing class. It doesn't matter whether your group is artistic or not; painting and drawing are always some fun. Add some champagne to the mix and opt for a nude drawing class if you want to give your hens activity a bit of a kick.
Dancing Hen's Nights is a popular choice among Sunshine Coast girls planning a fun-filled event for their last hurrah before the wedding. This hen's night provider teaches groups fully themed and choreographed dance routines, guaranteed to have everyone having a blast and enjoying themselves. Lessons are suitable for people of all ages, genders and abilities, and dances are taught in easy to learn steps. For more information, check out their website via the link above.
For thousands of brides (and grooms!) across Australia, hosting the perfect last hurrah is one of the most important elements when planning their dream wedding. With so many hen's night ideas out there, it can be hard to knuckle down and choose one for your group of friends to enjoy. Luckily for you, this list of the best Perth hen's night ideas will take the stress out of choosing. You can thank us later.
Stuck for Hens ideas? We've got you covered. Check out our extensive list of Hens Party Ideas for your bestie.
Electric go-karts
For the adventurous, thrill-chasing bride, head to Hi-Voltage Karts for some energetic fun. This one is super fun so that you won't regret it! Follow it with drinks at your local pub to debrief and have a laugh about how well (or terribly) everyone was driving their go-karts!
If you and your #bridesquad are thinking about having more of a retreat, like a yoga day, with meditation or maybe visiting a self-care centre, a fresh set of activewear could be your way to go—a fantastic reusable option for you and your girls.
Bubble Soccer
The weather will be starting to heat up again come spring, so why not take the girls out for an outdoor adventure? Bubble soccer might not seem like the first activity that comes to mind for hens, but it's heaps of fun. Have a few laughs and get your competitive side out in a different way. But remember, protect the hen!
If male entertainment just isn't your thing, Sunshine Wine Tours is the perfect alternative. Simply sit back, relax and enjoy your classy day hopping between the best wineries the Sunshine Coast has to offer. To find out more about Sunshine Wine Tours, visit their website by clicking the link above.
Baking classes
Designed especially with hens parties in mind, high tea baking classes are a memorable, fun and relaxing way to spend your hen's parties, regardless of who is attending. Get grandma on the guestlist and watch her bake circles around your friends, and spend 2-3 hours making cupcakes, high tea or scones, and then eating them all, of course! Book in with The Scenery here. 
Wine Tour
Australia has so many beautiful wineries and so many different vintages to taste; it's impossible to get to them all. But you can try! Book a bespoke tour or a bus to get the girls out to your local wine region and taste some of their fantastic produce.
This is a great way to be a tourist in an area you wouldn't always visit. And, of course, have a few sneaky drinks. Because of wine not?
Playtime Entertainment is the perfect choice for those searching for some seriously sexy fun for their last hurrah before the wedding. Offering exotic dancers to the full monty shows and everything in between, this hen's night provider is fun, sexy and oh so entertaining. Visit Playtime Entertainment's website for further information. You won't be disappointed.
For thousands of couples across Australia, hosting the perfect last hurrah is one of the most important elements when planning their dream wedding. With so many hen's nights and buck's party ideas out there, it can be challenging to knuckle down and choose one for your group of friends to enjoy. Luckily, our list of the best Sunshine Coast hen's night ideas is the perfect place to start planning your fun-filled celebration.
Go on a cruise!
Get the ladies in their sailing costumes and hit the water, because it's time to party. There are plenty of cruising options, from Wild Boys Afloat in Brisbane, to Rhythmboat cruises in Sydney and unless you're inland, this option would be a whole lot of fun for your bride to be and her squad.
Karaoke Night
Everyone always seems to get that little bit more festive coming into the end of the year, so take advantage of the mood and work with it. Planned karaoke singers and karaoke nights are such a fun way to introduce different groups of people to one another before the wedding.
Once you've belted out to Queen together, there's no going back. This will make your besties the best of friends themselves by the time the big day comes around.