Sydney is a beautiful location for a wedding at any time of the year. You're probably in the process of searching for celebrants, venues, and music providers, but how do you choose when there are so many available in the area? It's best to look at reviews and contact each music provider you're interested in to find one that can meet your needs and budget. You will find someone that fits into your ceremony and reception flawlessly.
One thing we hear quite a bit here, from our real brides and grooms, is that wedding entertainment can make or break a night. The ceremony is sweet, and all but the d-floor is where the real magic happens.
To help you with this crucial part of wedding planning, we have rounded up ten of our favourite entertainers in the biz. Whatever you are after, someone in this lush list is bound to have it.
As for locations, well, most of these guys are keen to hit the road! Still, we have included bands based all over Australia from Ben Fox Band of NSW through the extensive network of The White Tree Band that has musicians scattered all over Australia.
Searching for the Best Wedding Singers & Bands in Sydney, New South Wales to rock your wedding? Look no further! Here are the Best Sydney wedding music providers for your party needs!
Add a header to begin generating the table of contents
The Ultimate List of Sydney's Best Wedding Singers and Bands
Melbourne Entertainment Company - Wedding Singers and Band Sydney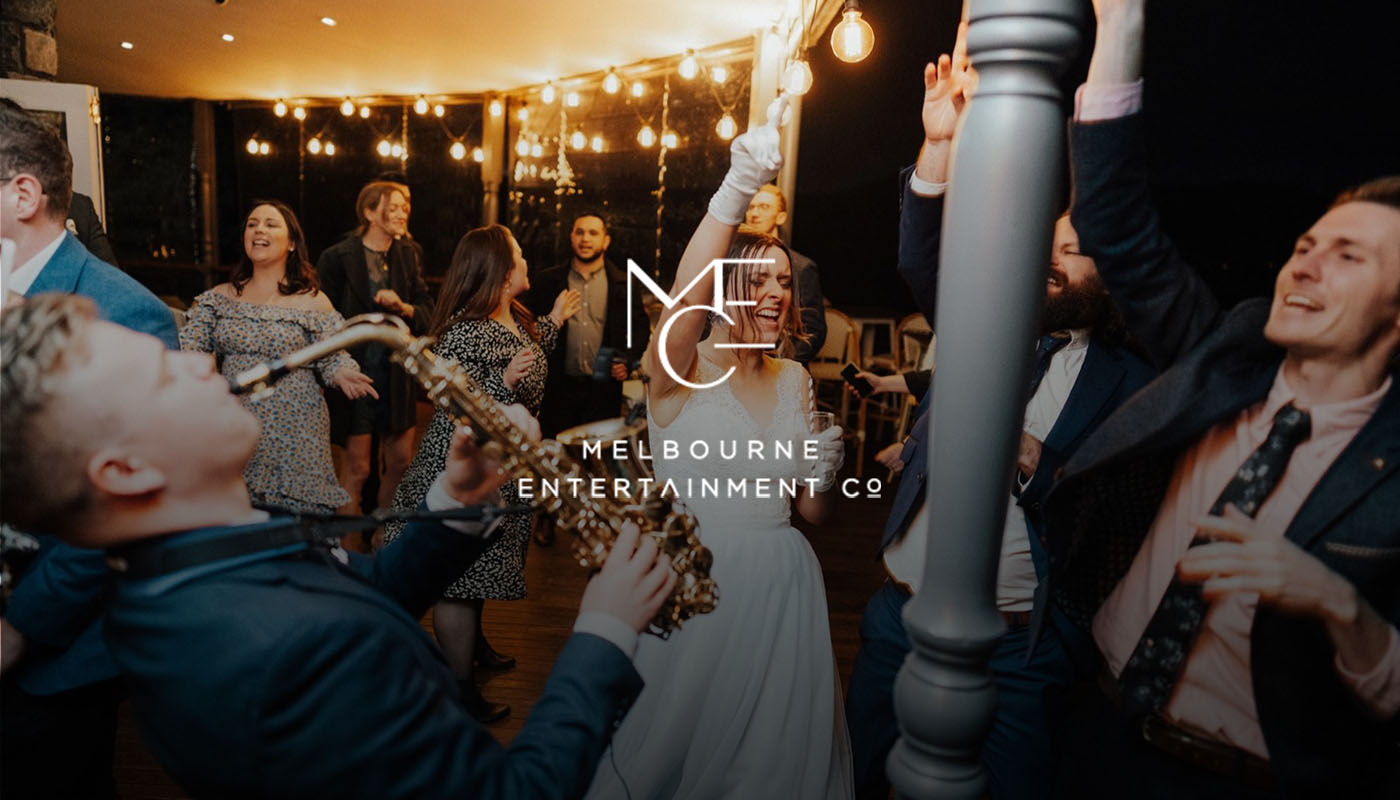 melbourneentertainmentco.com.au
1300 858 981
The Melbourne Entertainment Company is a comprehensive wedding & events entertainment supplier. We deliver a refreshing, personalised service to each client for every event. We are highly active in the Melbourne wedding/event market delivering over 700 events last year. With a more than a decade of experience, we understand the need for a bespoke, memorable and premium service.
Offering elite DJs, DJ-Sax, Acoustic Solos, Duos, Trios, Bands, Singers, Guitarists, Saxophonists, Percussionists, Photographers and Roving Performers. MEC is your friendly, reliable and knowledgeable go-to provider for seamless corporate, wedding and function entertainment.
SINGERS & ACOUSTIC DUOS
When it comes to looking for an Acoustic Duo or the best wedding singer Melbourne Entertainment Company has the most talented artists and greatest diversity of choice. Hire an incredibly talented Event / Wedding Acoustic Duo or guitarist who will knock your socks off. These Acoustic soloists and duos will serenade you down the isle, or provide the perfect chill background vibes at your cocktail event. There are vocal virtuoso's who can play guitar, piano or use loop pedals to create a multi-instrumental soundtrack live before your very eyes. With so much acoustic talent on offer, you'll have trouble narrowing it down to your favourite soloist. If you're not sure sure about whether or not to book a DJ or an acoustic musician, and don't have the budget or both: check out our amazing complete soloists who can tick both boxes for you.
EVENT & LIVE WEDDING BANDS
Nothing beats the performance and the crowd interaction that an incredible live band can provide. The experience that the music is actually being made, produced & delivered live right before your very eyes! It's encapsulating, invigorating & all encompassing.
The most talented professional event and wedding bands Melbourne has to offer will create a vibe that your guests will not shut up about at your hangover brunch the next day. "How incredible was that Cover Band Singer!?" "The drummer was so hot!" "What about that Sax solo in the Jazz Band?!"
It's our job to create the memories that last a lifetime. It's our job to guarantee when you hire a band Melbourne Entertainment Co ensures that everyone from your grandma, to bridal party, to your niece/nephew is dancing around to your favourite requests and d-floor hits.
TO BE MELBOURNE'S BEST AND MOST RESPECTED WEDDING & EVENTS ENTERTAINMENT PROVIDER BY 2023.
This will be achieved by providing a consistent and reliable service to our customers time and time again, and fostering our strategic relationships with various venues and partners. Our youthful and professional staff are committed to ensuring each event is entertaining and enjoyable for all guests through every performance.
We will continue to use only the highest quality entertainers, musicians, performers and staff. It is our benchmark that 100% of our clients will receive an outstanding and energetic performance which everyone will remember and talk about for years to come.
YOUNG, FRESH, FLEXIBLE, RELIABLE
Our core values are to be young & fresh, flexible and reliable. Our business was formed over a decade ago on the premise that nobody should have to put up with a daggy, out-of-touch has been DJ who's playing the chicken dance to a dead dance-floor. Nothing made us cringe more than seeing some of the poorest, unprofessional budget entertainers that ruined the evening.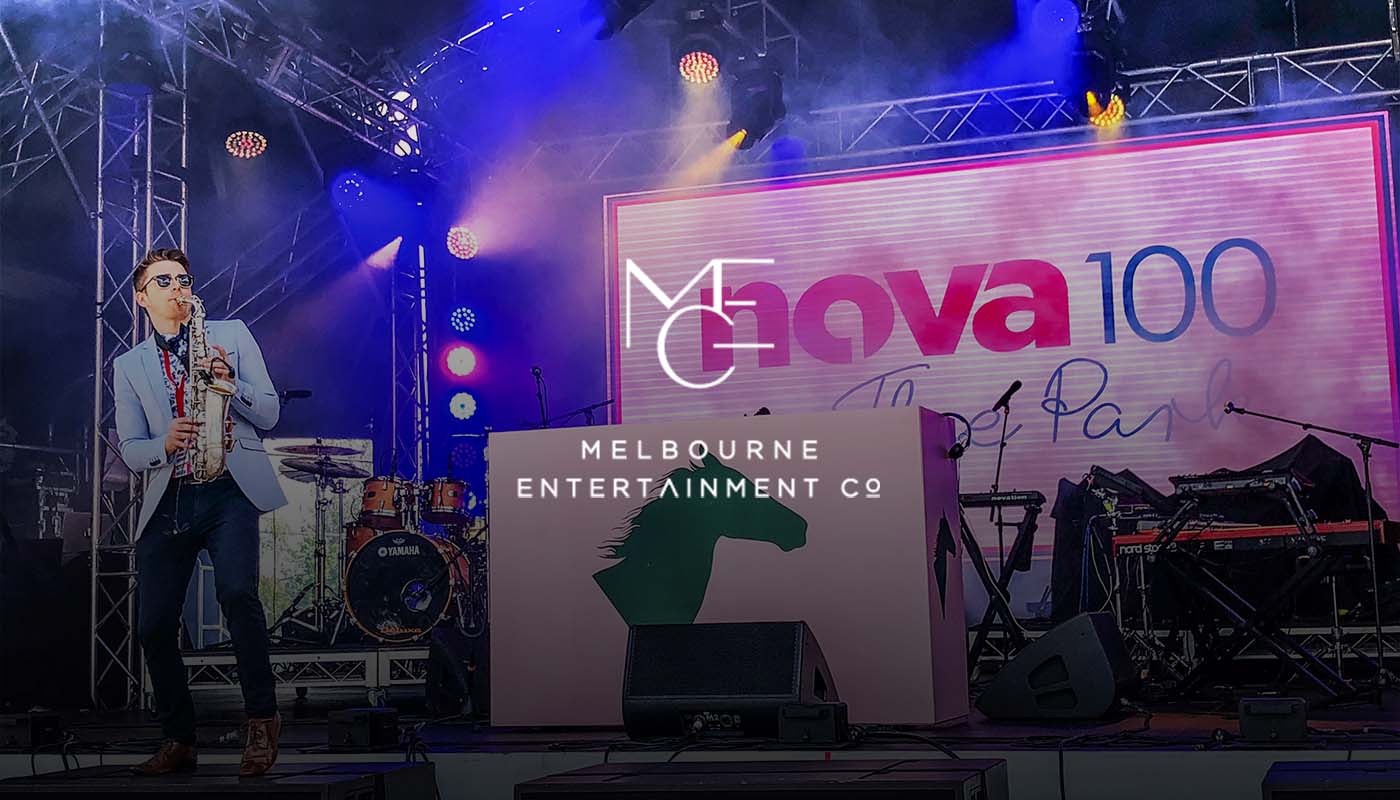 Entertainment unfortunately doesn't have the luxury of being unprofessional and has the potential to ruin up 60-70% of your wedding if done poorly. Many couples will try to save on entertainment, willing to risk their $30-$40,000 wedding on a cheap DJ. If you're wanting to create memories that last and have your guests raving about the best wedding of the year, then you need to invest in high quality entertainment.
YOUNG, FRESH, FLEXIBLE, RELIABLE
100% satisfaction is the benchmark that we hold ourselves accountable to. Our standard can be viewed across the more than 800 5-star reviews we hold across Google, Facebook and Easy Weddings. Our vision is to have our talent going above and beyond for every single client, ensuring that we're doing everything within our power to keep them ecstatic about the level of service they're receiving.
White Clover Music - Wedding Singers in NSW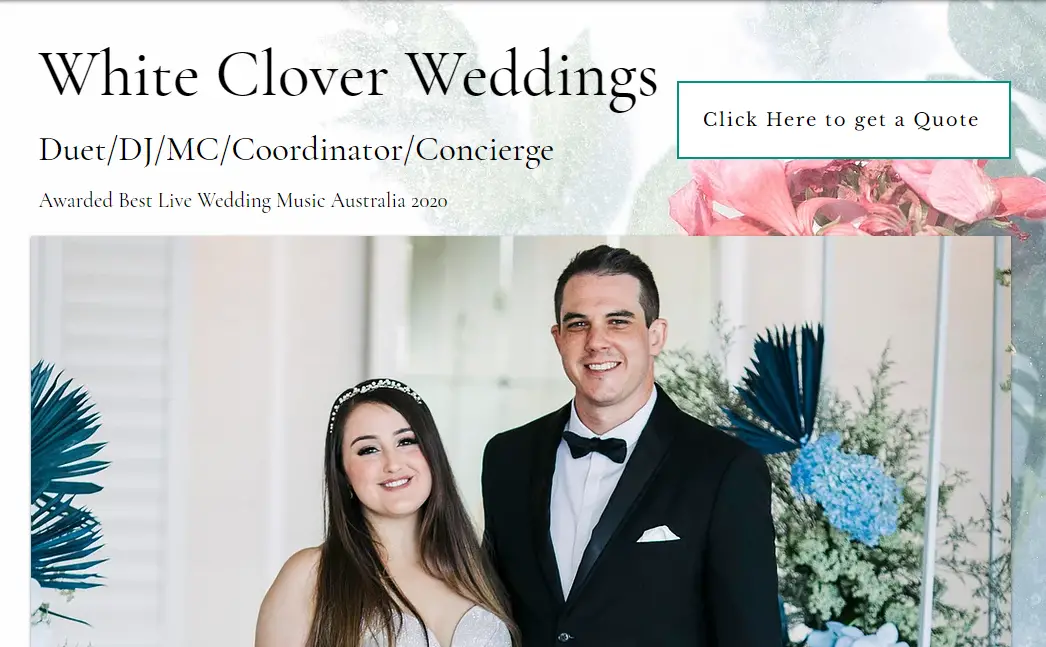 +61 412 330 037
More than wedding music- Australia's most loved wedding duos are Tom & Kate: the award-winning, in-demand acoustic Duet, DJ, MC, Coordinator & Concierge package you won't want to get married without!
If you would like to book exceptional live acoustic music, a high energy DJ, a wonderfully personal MC, an experienced Coordinator and multi-talented Concierge then let Tom & Kate take care of it all for you, and yes! They travel Australia-wide.
Performing weddings together since 2011, the husband & wife team are committed to making your wedding a complete success. They are currently one of Australia's most in-demand wedding music duo's and have performed over 600 unique weddings.
Both with music degrees, they can quickly learn & perform your memorable moment songs while facilitating a smoothly run day and looking after your wedding guests' comfort and happiness.
Tom & Kate take care of all of the music for your day and so much more. 
Ceremony
Tom & Kate will play as your guests arrive to welcome them into your ceremony space. They will happily learn your memorable moment songs and create a beautiful arrangement for you.
These moments include:
Aisle song

The signing of the registered song

Exit song

First dance
Your dinner and canapes music can be chosen from the acoustic song list.
​During your meeting with Tom & Kate, you can arrange something special for any other personal moments.
Reception
We will serenade your guests for dinner music & sing a beautiful first dance before amping up a fantastic dance floor!
Kate is highly experienced with DJing all genres of music. DJ Tracks are at your request. Kate will create a playlist around your selections and can make recommendations during your formal meeting.
Kate is highly perceptive of crowd response and will follow their indication while mixing in your favourite artists, to keep everyone up partying on the dance floor.
It is entirely your decision if you'd like your guests to make requests or not. 
Evoke Entertainment: Wedding Bands, Singers & Corporate Entertainment in Sydney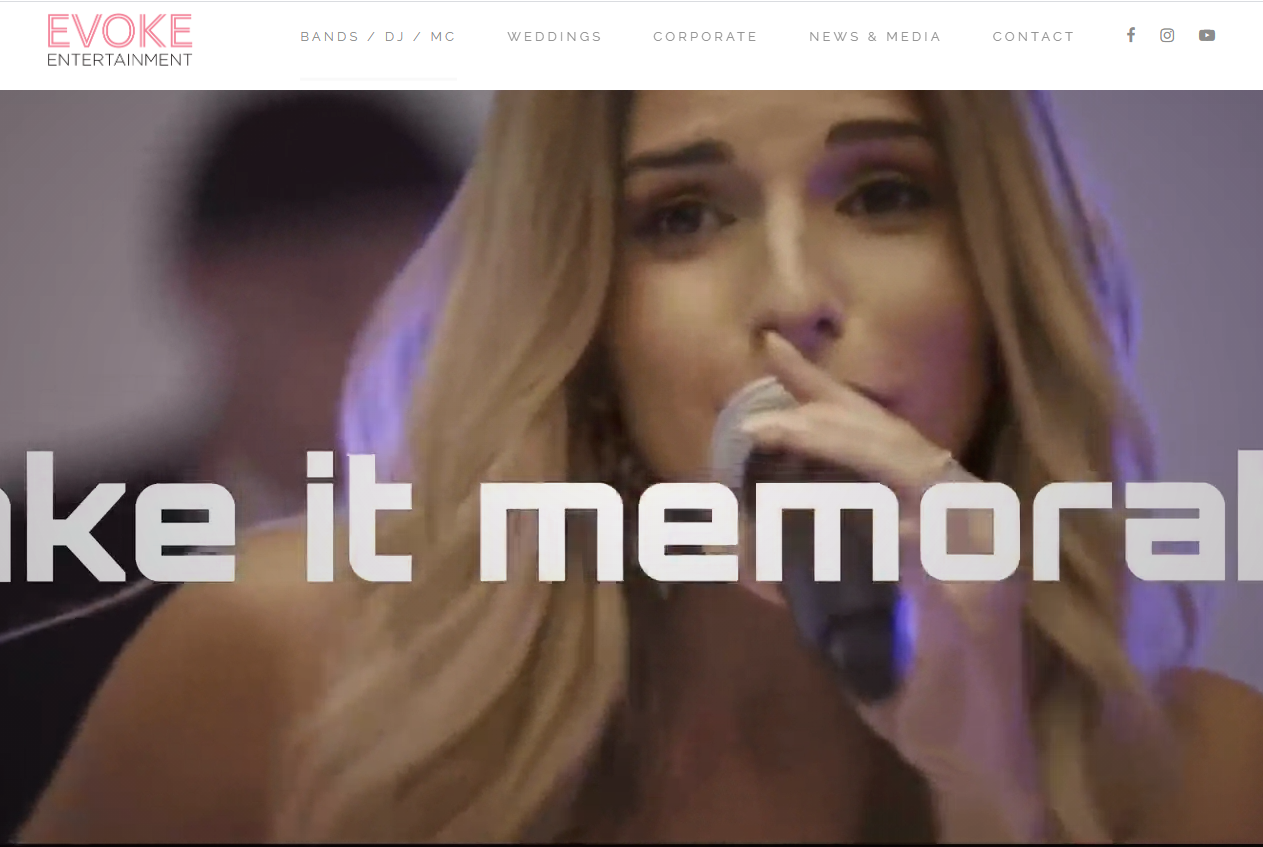 +61 2 9580 1468
Let's Groove Tonight
When it comes to premium wedding bands for hire in Sydney, live bands for corporate entertainment and private event bands, Let's Groove Tonight are unquestionably industry leaders. Since the band's formation in 2010, Let's Groove Tonight has become the go-to event band for corporate giants, while performing and entertaining hundreds of satisfied wedding clients with unparalleled positive customer feedback. Cover bands like this are in constant demand, so enquire today for their availability.
Party Rock People
If you're having trouble deciding between hiring a band or a DJ, why not a combination of both?! Hire a band and a DJ! Party Rock People are more than a cover band. They're a DJ Band Combo. With their unique line up featuring DJ P-Bass, Sax, the incredibly versatile Nada-Leigh Nasser and Adam Katz on vocals and rapping duties, Party Rock People are not your average corporate entertainers!
Evoke DJs
Like venues, caterers, and hairdressers, not all DJs are the same, and not all DJs perform the same. Selecting the right DJ that's a perfect fit for your next event is what we do at Evoke Entertainment.
Evoke Strings
Evoke Strings are at home by the side of a wedding aisle, ballroom event or the Sydney Opera House. No matter where or when, Evoke Strings deliver elegance, splendour and glamour with every performance. The perfect corporate entertainers.
The Vallies
The Vallies is an all-singing, all-dancing celebration of the most excellent musicians and artists of the past 60 years! Along with The Four Seasons' music, The Vallies recreate the greatest hits from the 1960s, 70s and 80s and pay homage to more recent "greats" like Michael Jackson, Justin Timberlake and Bruno Mars. Sophisticated and just a little bit sexy, The Vallies are more than a Frankie Valli tribute band for hire. They're the ultimate spotlight or feature entertainment act or your next wedding, corporate show or private function.
Acoustic Duos and Trios
Our handcrafted acoustic duos and trios are a professional wedding and corporate event entertainers designed to complement our diverse clients and guests perfectly. From intimate and sophisticated jazz to current chart-toppers, our stable of gifted vocalists such as Danni Da Ros (The Voice, 2012) and Rebecca Tapia-Selley (Lion King, 2014-16) have featured in hundreds of wedding ceremonies, corporate events and everything in between.
Sam & Andy
Sam & Andy are a fresh, young powerhouse couple bursting with personality and spark – a duo with a Full Band Sound. Consistently delivering mesmerising, unforgettable performances, they will charm you, entertain you, captive you, inspire you, and simply make you fall in love with them. This exceptional pair is the perfect addition to your next event, whether at Telstra Stadium, the Sydney Opera House, or an intimate cocktail lounge or reception venue. From well-loved classics to modern hits, Sam & Andy endeavour to play all the favourites from the last century and stay up to date with contemporary rock and pop chart-toppers.
The Juno's
The Juno's are Mitch Clews & Tash Rindfleish. Mitch is one of Sydney's most in-demand session guitarists, and Tash's experience exceeds over ten years touring nationally and internationally as a vocalist and keys player. The Juno's are available as an acoustic duo, acoustic trio or as an electric trio.
FAQs About Wedding Singers and Bands
The national average cost for live bands of all types ranges between $740 and $1,200. Depending on where you live and regional rates for performers, you might expect to pay between $65 and $120 per hour, per player.
The average wedding band costs $4,019 according to a real wedding study. This depends on your budget, where and when you're getting married. In some places, couples will spend an average wedding band cost of $720. The costs can go as low as $500 and hitting up $900.
Maybe the most famous (but definitely the biggest) celebrity engagement ring ever, Elizabeth Taylor's square diamond ring was 33.1 carats and worth reportedly $11.4 million at the time.
Sydney Jazz Collective Band - Sydney Wedding Band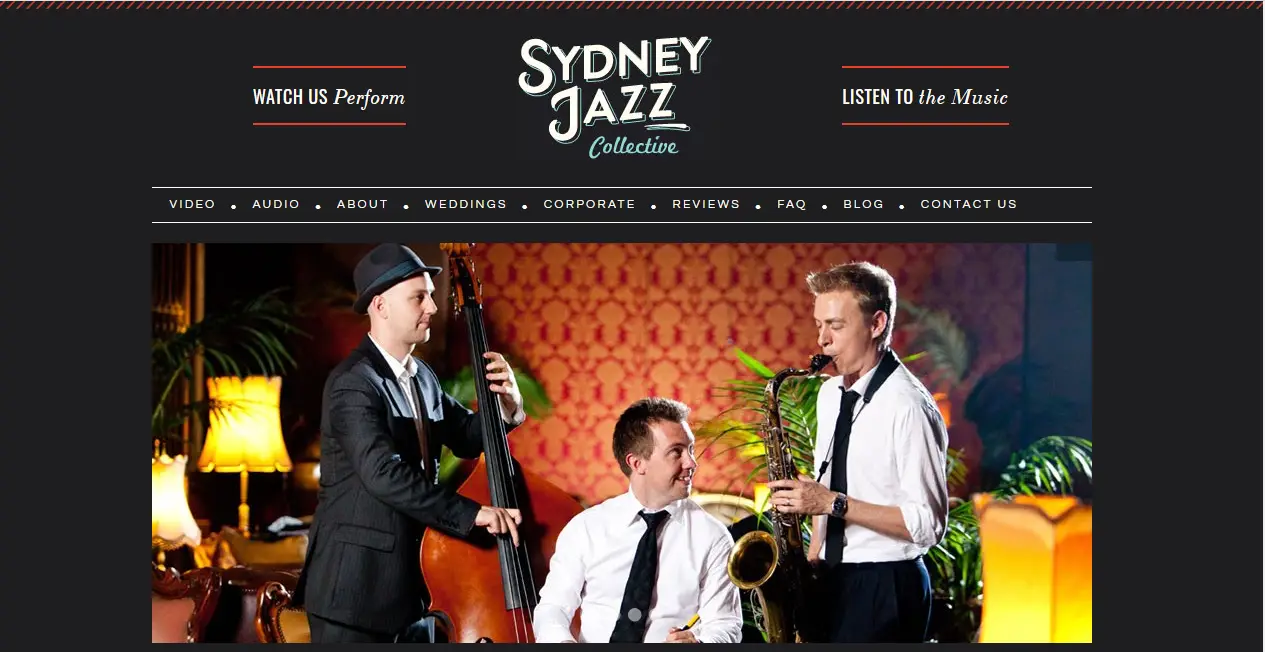 +61 422 174 339
WHY WE EXIST
Sydney Jazz Collective was founded to provide top quality live music to enhance the overall experience of any function, venue, festival, wedding or corporate event.
WHAT WE DO
We employ musical entertainment as a proven way of adding emotional richness to any situation – by delivering a fantastic sounding band that matches client preferences as closely as possible.
OUR AIM
We aim to be the #1 band in Sydney for anyone looking to create a fantastic function/wedding/corporate event with the unique ambience of top quality live music.
WEDDINGS
She said, yes! So you're both taking the plunge of a lifetime & now it's time to organise the big day. Planning a wedding can be a tricky task, and for most people, it's the first time they've put together a large event like this, so we've designed a booking process & live music product to make this easy for you.
WEDDING MUSIC
When it comes to living wedding entertainment, Sydney Jazz Collective Band offers an unsurpassed combination of top quality music, industry experience, and all-round professionalism. The band performs at approximately 100 weddings every year, and from the first phone call with our clients right through to the last song of the night – we work hard to ensure the booking process is streamlined & stress-free, and the atmosphere at your wedding is nothing short of sublime.
We're delighted to share our tips & extensive knowledge about what has worked well at previous weddings, and would usually work closely with you in the planning process to ensure the song choices and flow of ambience on the night closely matches your preferences. We have also performed many times at most of the popular wedding venues around Sydney. So we know how to pull a good sound from the room, work productively with the function coordinator, and optimise scheduling arrangements to get the most from your live music time.
CAN WE FILL THE DANCE FLOOR?
Can jazz musicians play pumping music (later in the night) that will fill the dance floor every time?
ABSOLUTELY! Can cover & generic party bands play jazz music then? Maybe … but many groups see this as 'filler' music and can't produce an authentic professional jazz sound that makes the room feel spectacular. Also be aware of websites which have a band in every state, as these are not a band but an agency throwing together freelance musicians who may have never met each other before. Don't take our word for it though – try comparing our dance tracks to demos from other bands, or even with the original artist's recording. Then have a listen to jazz tracks from other bands.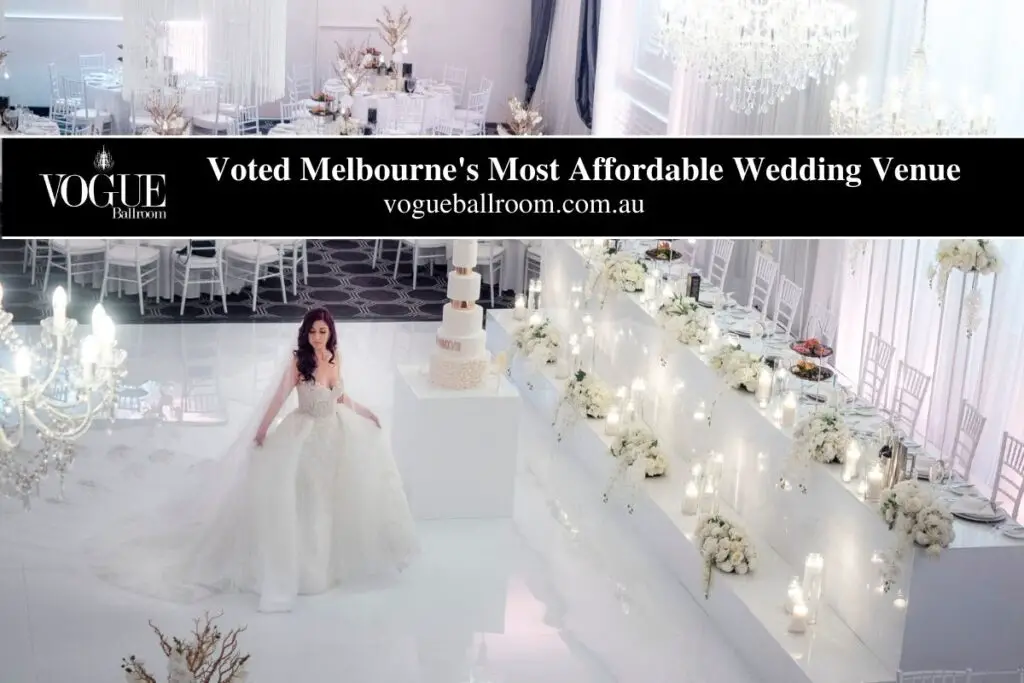 JAZZ + GROOVE RECORDINGS
Sydney Jazz Collective offers a wide variety of ensemble options to allow clients to hire the band in size (Duo, Trio, Quartet, Quintet, 6-11 Piece Big Band) and style (Jazz, Funk, Pop, Swing, Soul) best suited to each event.
Suppose you would like dance music later in the night. In that case, we usually perform an energetic selection of well-known songs from famous artists such as Kanye West, Estelle, James Brown, Van Morrison, Michael Buble, Stevie Wonder, Aretha Franklin, Marvin Gaye, Michael Jackson, The Beatles, Cee Lo Green, Amy Winehouse, Jason Mraz, Adele, Bruno Mars, Katy Perry, Maroon 5, Beyonce, etc.
Lily Road Band - Wedding Band in Sydney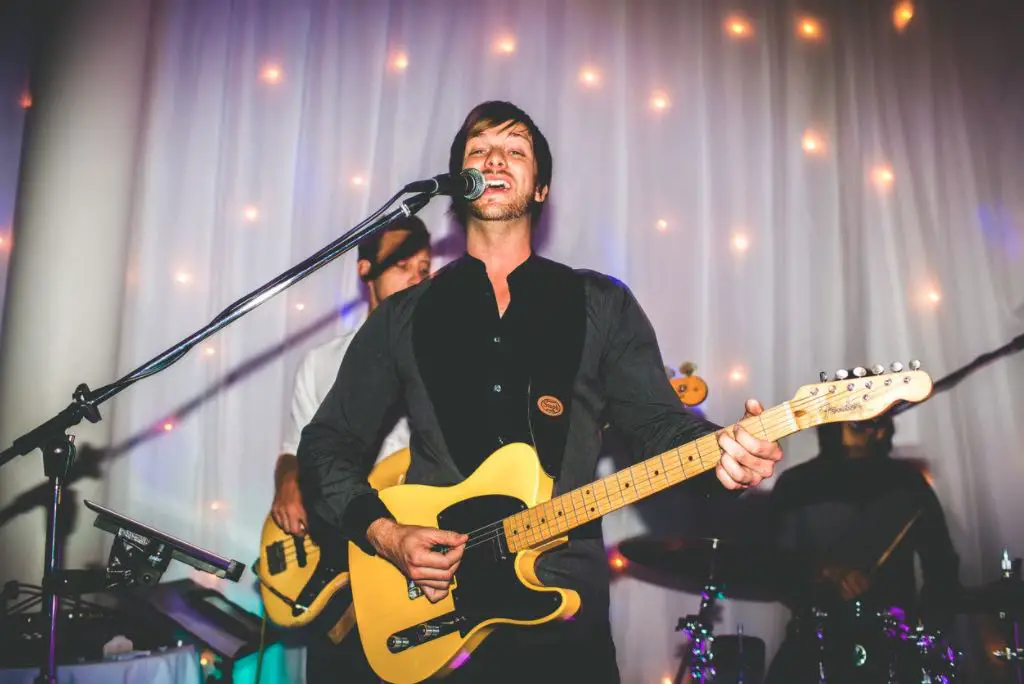 +61 401 594 987
WHAT IS LILY ROAD?
The Lily Road Band is one of Australia's BEST wedding bands comprising a group of select musicians. We pride ourselves on providing top quality wedding entertainment featuring beautiful music and energetic performances by seasoned professional musicians.
The Lily Road Band's broad musical repertoire allows it to tailor its song selection to its audience. We play the right songs at the appropriate time for weddings, festivals, private and corporate events. You'll find us performing all around Australia and Internationally, but you'll see us most often at our home bases in Sydney and Melbourne.
Professional Wedding Singers
Nothing sets the scene better than a great live band. To make your wedding day go with a bang, add energy and style to the proceedings, and to ensure it remains a fond and unforgettable memory for friends and family.
As seen on Television
The Lily Road Band is an ensemble group of professional musicians and cover band, many of whom have been featured on top TV shows including popular finalists on Australian Idol, the X Factor Australia and The Voice. Their repertoire and versatility are exceptional. Rest assured our wedding singers will deliver the very best live music and entertainment for your special day — a day you'll remember for all the right reasons!
Classic & Modern Wedding Music to Suit Any Audience
Music is a big part of your wedding. It sets the mood with attendees and creates an ambience. Our performers have a solid repertoire of classic and modern songs and years of experience in live venues throughout Australia. To get the party started or sustain it long into the night, our wedding singers and bands cut above the rest. Take a look at some of our videos to see for yourself the quality of our singers and their extensive repertoire. We love to perform, and it shows!
From solo wedding singers to proper wedding music bands!
We can scale our offering depending on your needs — from a solo a singer-guitarist to a full five-piece wedding band depending on your wedding venue's size and acoustics.
With many years of wedding entertainment experience, your Lily Road Wedding Band will bring high-quality sound and lighting equipment suited to the wedding venue. Our singers also ensure professional-grade microphones are available for you and your wedding party for use for speeches.
Demand the very best wedding DJ experience
Not all DJs are cut from the same cloth. As professional musicians, we've toured with the best audio professionals, so we sourced seasoned professionals when we decided to enhance our wedding entertainment offering with a DJ.
In this configuration of the Lily Road Band, our DJs don't merely support our musicians, and they lead the team by setting the tone. The result is wedding music magic, and your Sydney wedding is sure to stand out.
Your guests and family will love hearing your favourite songs set to a modern twist. They'll crowd the dance floor until the wee hours and make it a wedding day to remember!
ARE YOU TIRED OF SEARCHING THROUGH PAGES OF WEDDING SINGERS?
Lily Road provides quality wedding singers for hundreds of weddings a year in Sydney and Melbourne. We are aware that it's your big day and want it to be super special knowing you have chosen the right wedding singer with the right Sydney or Melbourne wedding band.
A blend of current tunes mixed with material from the '60s, '70s, '80s, and '90s will ensure that your dance floor is alive, has a great vibe and have your friends raving about it being the best live wedding band they've ever seen.
OUT OF ALL OF THE WEDDING BANDS, WE PROVIDE QUALITY AND EXPERIENCE.
We guarantee to make your night memorable with the right wedding singer working through the right songs at the right time.
Individually Lily Road band members have recorded on albums and shared the stage with artists such as Taylor Swift, John Legend, INXS, Will Singe, Angus and Julia Stone, Pete Murray, The Whitlams and Guy Sebastian just to name a few.
WEDDING PACKAGES
Lily Road packages are always competitive and will include:
Live music sets (4 x 45min) over a 5-hour Reception

A suitable playlist of songs for in between live band sets

Professional Lighting & Sound System including a microphone for speeches if required

Bridal Dance performed LIVE if desired- a song of your choosing
Red Soda Wedding Band Sydney

+61 2 8006 2236
WEDDING RECEPTION MUSIC SYDNEY
Not your average Sydney wedding band
Any wedding band can play good music. But not every band has what it takes to perform heart-thumping songs that sweep you off your feet, make you weak at the knees, and have you dancing all night long. Every. Single. Time.
Our couples will tell you – we know what it takes.
Starting in 1996, as students at the Sydney Conservatorium of Music, we started playing locally. And we just clicked. It was like we were made to perform together.
Our audiences adored our chemistry on stage. Word spread, and we began to get requests to play at events, weddings and festivals in the Hunter Valley, Southern Highlands, Blue Mountains – across Australia and then across the globe.
We go together, like champagne and bubbles.
You can't fake that kind of chemistry. Unlike other bands who hire casual musicians to fill the gaps, you get the infectious energy you need because we're close friends, and we know each other like family.
We're not strangers meeting for the first time at your wedding – we've been performing together for years, and you can tell by the connections we form, and the fun we have with you when we play.
We go together like champagne and bubbles with music that moves you – first to tears at the ceremony, then as you tear it up on the dancefloor. Being a part of your wedding day is what we love most.
Infectious energy and fun, flawless performances. 
Now you've said, "I do," it's time to let your hair down and celebrate. That's where we come in. We don't just play music at your reception. Our band will keep your formalities flowing with piece that creates a connection with everyone in the room.
We'll charm your guests with heartfelt harmonies and our modern twist on jazz during cocktails, canapés and dinner. You'll fall in love all over again as the world disappears when you embrace for your first dance. Then we'll fill your dancefloor with our flawless and fun party sets, guaranteed to have everyone's feet aching by the end of the night.
If you're looking for wedding reception music from a band with undeniable chemistry, you've come to the right place. We'll put on the best party of your life.
Fun from start to finish
Your music has an important role to play at your reception, and we know how to create the perfect emotional and energetic atmosphere for each part of your day.
We'll help you personalise your live reception music with the band members, instruments, and sound system to suit your taste, budget, and event.
You'll love the quality of sound you get from us. You get a professional band for far less than many others to charge because we're not agency managed and our pricing is simple. Your package price is based on how many musicians you'd like, where you'd like us to play and for how long.
We play every note live.
As professional musicians, we've got decades of live wedding entertainment experience, and unlike other bands, we never use backing tracks when we're performing. Our popular 5-hour reception package (book us for longer if you need) typically includes 3-4 sets, with up to 180 minutes of live music:
During cocktails and canapés

Over dinner

Your first dance

For the dance floor
To finish your celebration, we'll play the hottest dance floor-filling songs from every decade, guaranteed to have every guest partying until the early hours.
Large Bands, Big Impact
Imagine this: You've finished your emotional first dance, and you're ready to let loose. The lights are dim, and there's an anticipation in the air. Your drummer counts the band in, and they kick off the night with your favourite song. Everyone packs in around you, smiling and throwing their hands in the air. It's incredible.
Perfect for bigger weddings or events, a larger band doesn't just sound better, they look incredible and put on a fantastic show – luring everyone to the dancefloor with their massive performance. A 6-Piece Band, featuring both male and female harmonies and a dynamic range of instruments (including sax), will create the energy you'll love and set your dancefloor on fire.
If you want to impress your guests, the dynamic sound from our 7-Piece Band will do the trick. Select the two lead singers you love, with sax, keyboard, bass and full percussion – then add in an electric guitar, violin, or a trumpet – you'll get a phenomenal sound your guests rave about for years to come.
Party DJ & MC Packages
Get the best of both worlds with live music and a pro DJ – who's also a trained musician in one affordable package.
Go from live harmonies over cocktails and dinner and your chosen song performed live for your first dance, to heart-thumping hits on the dance floor from every decade. We'll take everything we know about you, your preferred music, and guest requests on the night to extend your celebration to the dancefloor in one neat package.
You won't have to complicate your wedding prep by organising another vendor, and you're guaranteed a pro DJ who knows how to get your party pumping.
Then, simplify your wedding planning, with an upgrade to your live music package and Red Soda will be your approachable and friendly MC on the day.
Let your guests enjoy being guests and let our pros handle it all for you.
After all, we've spent decades performing at weddings, so we know a thing or two about how to keep the formalities flowing seamlessly, even when things don't go to plan.
There's no need to worry about a thing.
Small Bands, Rockin' Vibe
Perfect for intimate weddings with a festive and fun party to end your evening. Our 3-Piece Band is an affordable option that includes a killer male singer and his guitar and bass and drums by his side. They'll play your favourite songs, guaranteeing everyone a great time.
Add depth to the performance with our incredible keys player (the pop synth thickens up the band's sound and is a fantastic inclusion), our sassy sax or electric lead guitar. They'll add a wow factor as a 4-Piece Band.
With just the right mix of infectious energy and kick-ass attitude from our male and female singers, our 5-Piece combo is the perfect party band. The alternating leads mean you get incredible harmonies and a wider variety of songs to get every guest grooving.
Beautiful Background Music
With our unique twist on pop, soul and jazz, we'll serenade you and your guests with soft background music over cocktails, canapés and dinner.
Our Solo Acoustic Singer our feet, with stirring renditions of your favourite love songs. Or choose from a 2-Piece Acoustic Duo – perfect for a modern or bohemian wedding celebration that doesn't need an epic dance floor. Choose from a male singer/guitarist with female harmonies, or add a violin, keys, sax or double bass as your second musician.
Our wedding reception musicians know how to make every song feel like it's just for you.
Slide McBride - Sydney Function & Wedding Band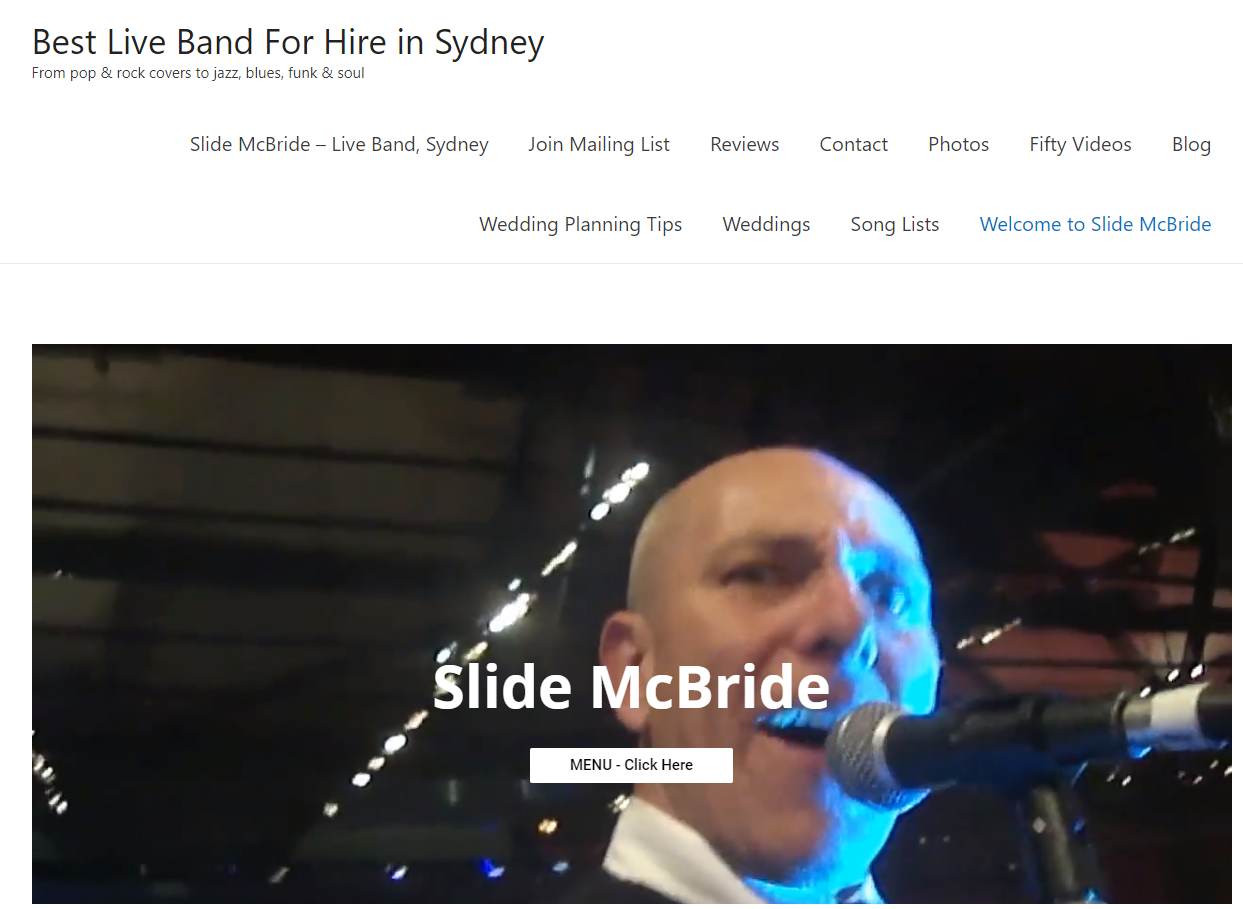 +61 415 104 235
Music for weddings, live band – Slide McBride – Sydney, New South Wales
Hire Sydney's best live band providing music for weddings in Sydney. Slide McBride is based in Sydney, New South Wales, also servicing Southern Highlands.
We have Sydney's best reputation as a wedding band. No other Sydney band has our versatility, adaptability and energy – the three essential elements for an outstanding wedding band.
Hey Slide, why should I hire your band for my wedding?
Unforgettable memories are what I create with my band whenever we perform at weddings. Brides and grooms typically say that their family and friends had the best time ever due to their contribution. 
We provide live music for all parts of your wedding, from the ceremony to pre-dinner drinks, from dining right through to dancing and partying. We are engaging, and our music appeals to all age groups. From 1920's jazz to crooning swing classics, we play multiple styles of music to Brazillian bossa nova and Latin music, right through to classic party music from the '60s, '70s, '80s, '90s & '00s. 
You book the band directly through me. This is of great advantage when discussing song requests, logistics and options. I am the singer, multi-instrumentalist & band-leader so that you can get a straight answer to every question. My expertise and experience are second to none.
Best Live Band For Hire In Sydney
When you plan any type of celebration, you should never underestimate the value of hiring the best live band you can find.
What We Do What Sets Us Apart From Other Bands
Most live bands will only play 3 x 40-minute sets. Yet, most events and functions go for 5 or 6 hours. Hiring a crew only to play three 40 minute sets over five hours doesn't make any sense. Generally, the reason they play so little is that that's all the songs they know. In contrast, if we are playing at a five-hour wedding reception or birthday party, we will play five sets. 
Versatility Is The Key
Most live bands can do two or three different styles of music convincingly. With us, you get so much more. Naturally, we have an extensive array of classic pop songs to fill the dance floor. These include pieces from every decade since rock music began. Take a look at our song lists to see what's in our repertoire. But, what about earlier on at your party or wedding reception?
What sets us apart from other live bands is our ability to create a fantastic ambience during pre-dinner drinks and throughout dinner. We can play;
Retro Acoustic Jazz

Bossa Nova

Calypso

Reggae

Crooning style jazz

Blues

Funk

Soul

Rock

Aussie rock

Classic hip-hop
Hundreds of Videos of the Band Playing Live
I have posted hundreds of videos on YouTube of the band playing live. I have picked out fifty of these and added them to this website.
Live footage of the band playing at various weddings, functions and parties will hopefully demonstrate the vibe we can create, along with our versatility. Also, you'll be able to see all the instruments that I play in addition to being the singer. These include trombone, trumpet, ukulele and guitar.
Press Club Band - Wedding Band Sydney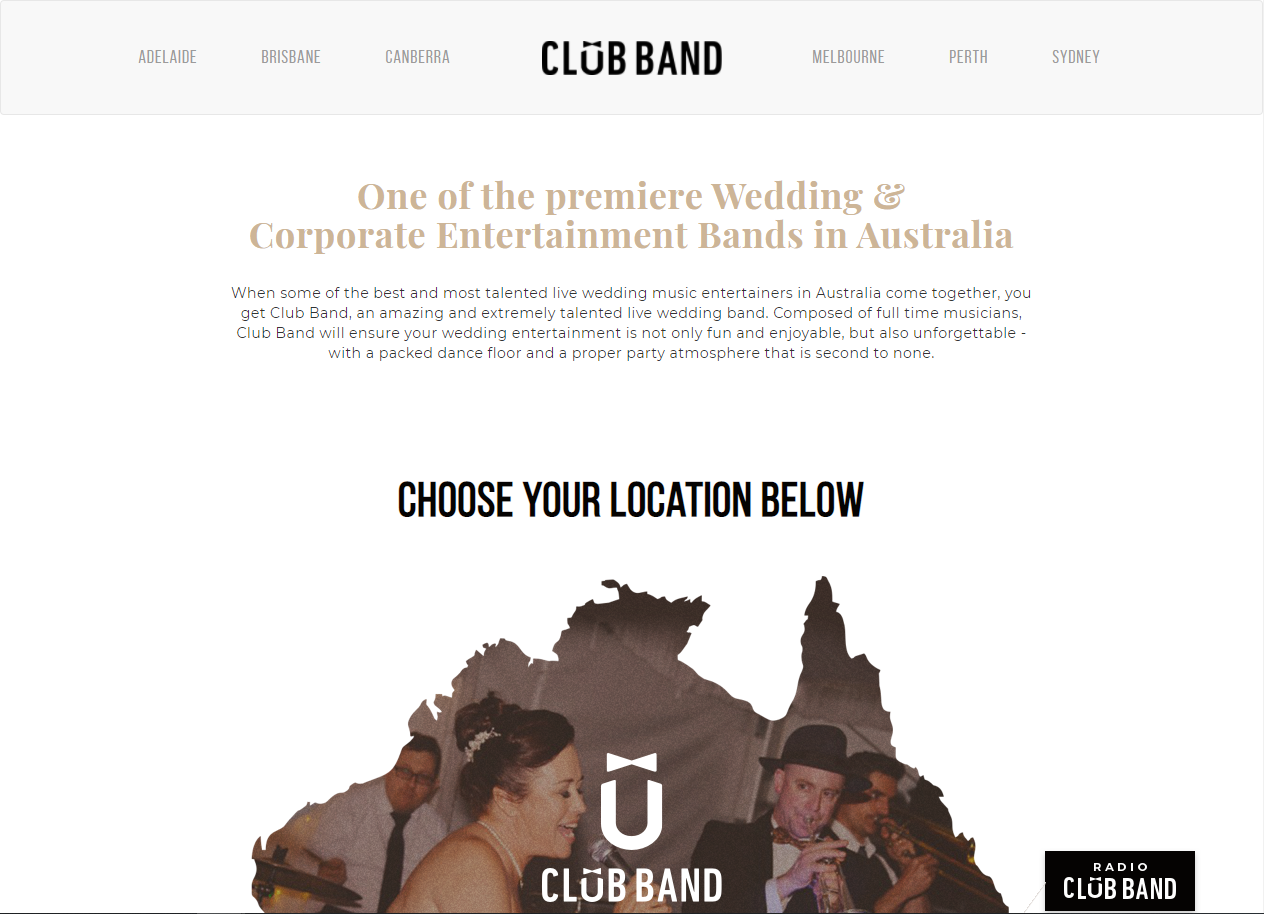 +61 402 405 996
FAST & ATTENTIVE SERVICE
If you decide we're the right wedding band, you can book us and relax knowing we've got your entertainment wholly covered. Being full-time musicians, we're available anytime or night for when you have questions or just want to talk over some great ideas! And of course, if you're too busy, we'll stay in contact with you to make sure every detail is covered off. You'll get fast, professional service all the time.
WE KNOW WHAT TO DO!
Without putting too fine a point on it, we will have everyone up and dancing at your event! You can rely on our experience and enthusiasm to make your night a great success. We encourage you to check out our music and videos – everything there is 100% live, so it's exactly what you can expect for your event! Don't forget to check our third-party ratings and reviews, as well as customer feedback on Facebook.
LONG DISTANCE, NO PROBLEM
We love a road trip, and will bring the show to you! From Berry to Bowral, from Wollongong to Nowra, we're mobile from the Hunter Valley to the Blue Mountains. You might be pleasantly surprised how affordable having us travel long distances can be! If your event is outside Sydney and surrounds, simply let us know and we'll make it work.
LIVE BAND SYDNEY
3 PIECE BAND
Lead guitar or keys, bass and drums, these three instruments are the nuts and bolts of everything we do at Press Club Band. It's all you need to get the party up and to dance. Also, suitable for venues that don't have a lot of space or weddings for a smaller crowd.
4 PIECE BAND
This band is where most of our sound comes from, consisting of drums, bass, lead singer with guitar and keys. A versatile and energetic combo, this is our most popular band. Almost every song this and last century includes this lineup.
5 PIECE BAND
The smallest of our ˜Big Bands", this excellent band has a classic sound and enormous party energy. It looks and sounds terrific. It has the wow factor without breaking the budget. For a bit more edge, add another brass and make it a six-piece.
6 PIECE BAND
Like the five-piece band, you can see in the vids below that two brass players are loads of fun. This band is one of our favs to play in. It's great to get a dance floor up on its feet.
7 PIECE BAND
With a full brass section, Press Club Band band becomes seriously impressive with seven musicians, getting even the most conservative people up and partying. Your guests will be completely blown away.
8 PIECE BAND
A more significant brass section with percussion. Now we're beginning to rival any big band around the world. A night no one will ever forget. This is where the Press Club Band take things to the next level.
Double Shot Music | Sydney Wedding Duo & Band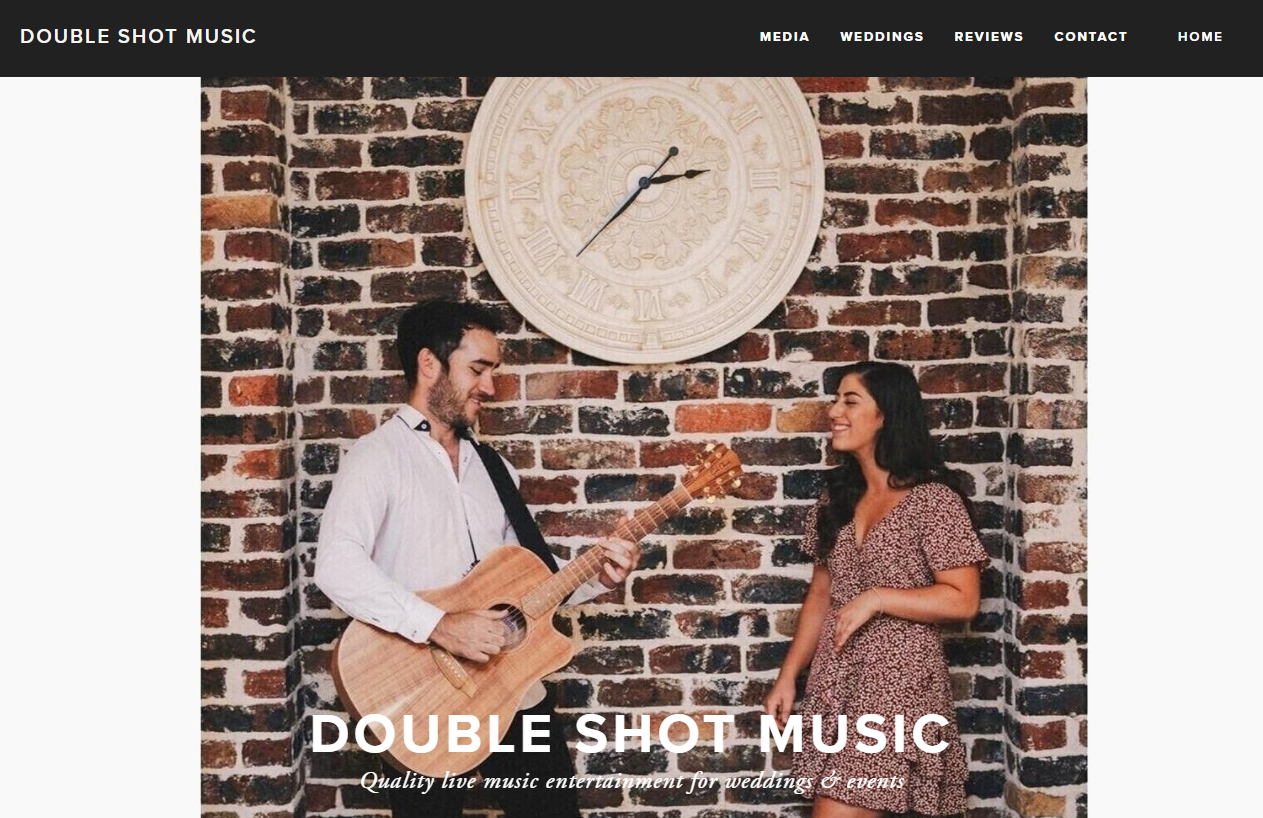 +61 424 532 117
WHO ARE DOUBLE SHOT?
Double Shot is a charming and vibrant 2-6PC band, specialising in high-energy music, perfect for weddings & events. Double Shot has performed as guest entertainers throughout Sydney, interstate and overseas, delighting their audiences with their fun and lively performances, electric energy and quality musicianship.
Get your guests moving! Performing dance floor anthems, sweet serenades, smooth jazz, classic rock and everything in between, Double Shot's musical versatility allows them to create the perfect ambience for any event style.
From the cocktail hour to the dance floor- Your whole day is covered with flexible packages available with Acoustic Duo, Trio and Party Band options. Double Shot is a reliable and excellent covers act, sure to bring a warm atmosphere to your event.
Wedding Packages 
Ceremony
20 mins of pre-ceremony music 
Our acoustic renditions of your three memorable songs
(Acoustic Duo)
Ceremony & Canapes                  
All the inclusions of the ceremony plus up to 
45 mins of live music during the canape hour (Acoustic Duo)
Reception 
Typically up to 4x 45min sets (industry standard) 
and your first dance performed live.
Your choice of band configuration and 
background music between live sets
e.g. Acoustic duo (2x dinner) 4PC band (2x dance)
Half Reception
Already have a DJ? We can perform up to 
2-3 dinner sets at the reception 
(your choice of duo/band)
Reception Live Music + DJ or iPod
Live music during dinner and either DJ
or your iPod through our speakers for dancing
e.g. Trio 2 sets (dinner only), DJ 3 hours (dance)
Whole Day Package- Ceremony, Canapes & Reception 
Complete live music coverage for your entire day. All the inclusions of the ceremony, canapes & reception. Your choice of band configuration
e.g. Duo (ceremony & Canape) 4PC band (Recep)
Live Music Options

Solo Instrumental

Duo

Trio

4-6PC Band

iPod

DJ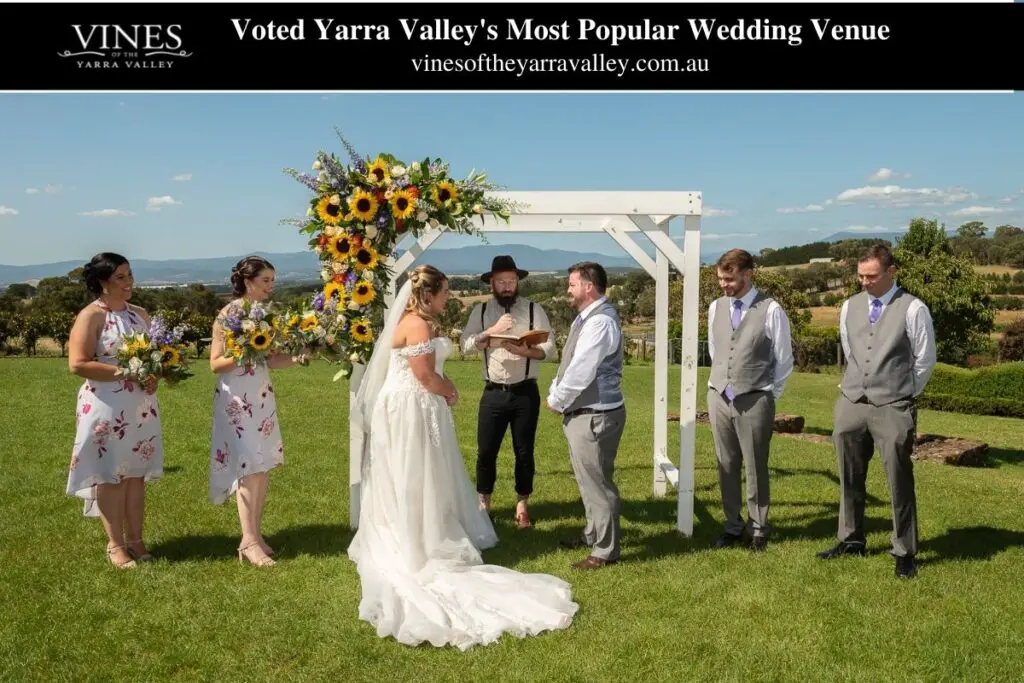 Maple Creek Music | Blue Mountains Wedding Music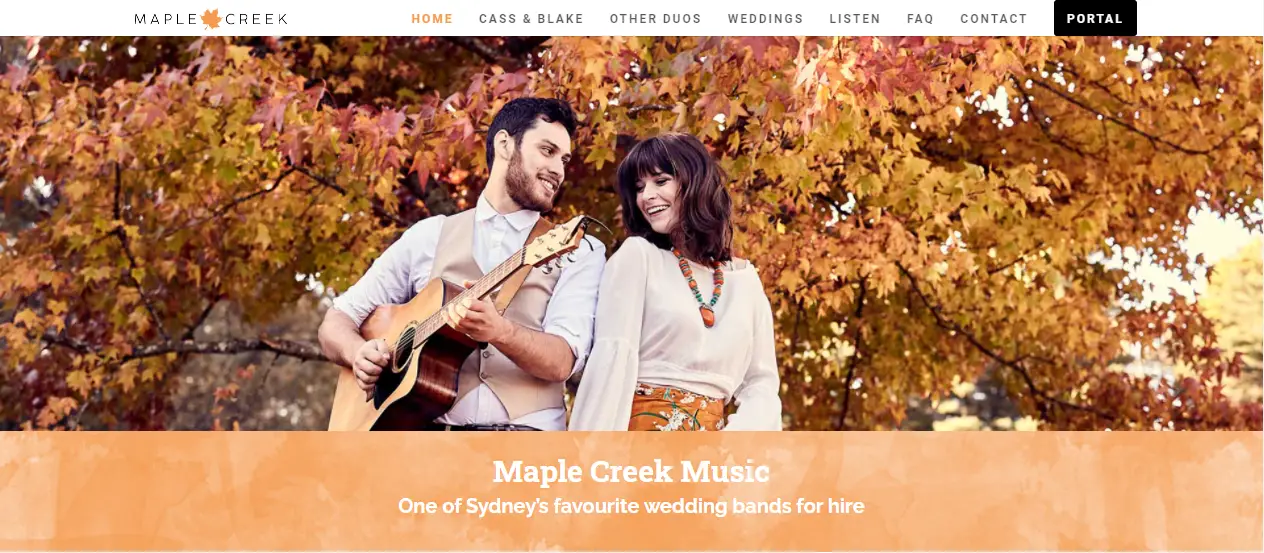 +61 406 610 683
Wedding Band | Acoustic Duo | DJ | MC
Want incredible music and stress-free, seamless entertainment for your big day?
Maple Creek will take care of everything from when your guests first arrive at the ceremony right through to that lone person on the dance floor at the end of the reception. A team of experienced professionals who love what they do, Maple Creek are a wedding band, acoustic duo, DJ and MC wrapped up in a slick package ready to wow your guests and provided beautiful memories that last a lifetime.
The Blue Mountains and Beyond
Maple Creek Wedding Band is a popular choice for Blue Mountains weddings. Still, they're available for hire throughout Sydney and regularly play weddings in the Southern Highlands, Hunter Valley, Macarthur, Kangaroo Valley, Hunter Valley and the Central Coast.
Sydney Wedding Band, Acoustic Duo + DJ
We're a Sydney wedding band who don't just make music that gets your guests dancing. Our mission is to help create your dream wedding and the memories that will last a lifetime. We travel all over Sydney, but you'll most often find us playing weddings in the Blue Mountains, Macarthur, Campbelltown, Hawkesbury and the Southern Highlands.
With a pumping 5-piece wedding band, smooth acoustic wedding duo, and a highly experienced wedding DJ and MC, we'll work with you to create the perfect atmosphere for your big day. From personalised playlists to customised arrangements of your memorable songs – your musical wish is our command. We're here to help you feel as relaxed as possible on the day and keep things running smoothly so you can focus on having fun and making unforgettable memories.
Meet the faces behind the music
Q: What do you get when you mix talented musicians with a love of weddings & romance?
A: Maple Creek
Yep, one fateful evening a few years back, Cassie & Blake – founders of Maple Creek – were talking over a glass of wine (where all the best conversations start). They loved playing venues around Sydney, but what they'd come to realise is that nothing could ever match the atmosphere of a wedding and how rewarding it is playing at one.
Being a true romantic (and long-time Disney fan), Cassie saw an opportunity to take the band from being one that happens to play weddings to one that genuinely specialises in wedding entertainment and brings that extra bit of magic to an already special day. Not only delivering the right tunes but also a level of professionalism, organisation, and presentation makes the day a dream for the guests and for everyone involved in making the day run smoothly.
We've all had that feeling when a song makes the hair on the back of your neck stand up or even makes you want to burst into tears for some unknown reason. There's something truly magical about that feeling – it's almost like the feeling of being in love. At Maple Creek, we use our music to create this feeling on your special day — whether it's walking down the aisle, stepping out to your first dance, or cutting loose on the dance floor.
Other Fabulous Duos
Blake and Cass already booked? Never fear! Maple Creek's little family has expanded into multiple duo acts you can select for your big day. 
Cass and Blake were nearly fully booked out almost 12 months in advance, they decided it was time to start a family….a little cute Maple Creek family. We now book four other fabulous duos for when our OG team are already booked for your day. They have been handpicked by Blake and Cass out of 100's of duos around so that the hard part is done for you. You'll still get to chat to Cass throughout the booking process and meet with her to discuss your day as well. 
All our duos work with the same packages that Cass & Blake do (which you can check out on the right). Once you have chosen your fav, please let us know, and we will send you through a quote and availability asap!
Sydney Wedding Music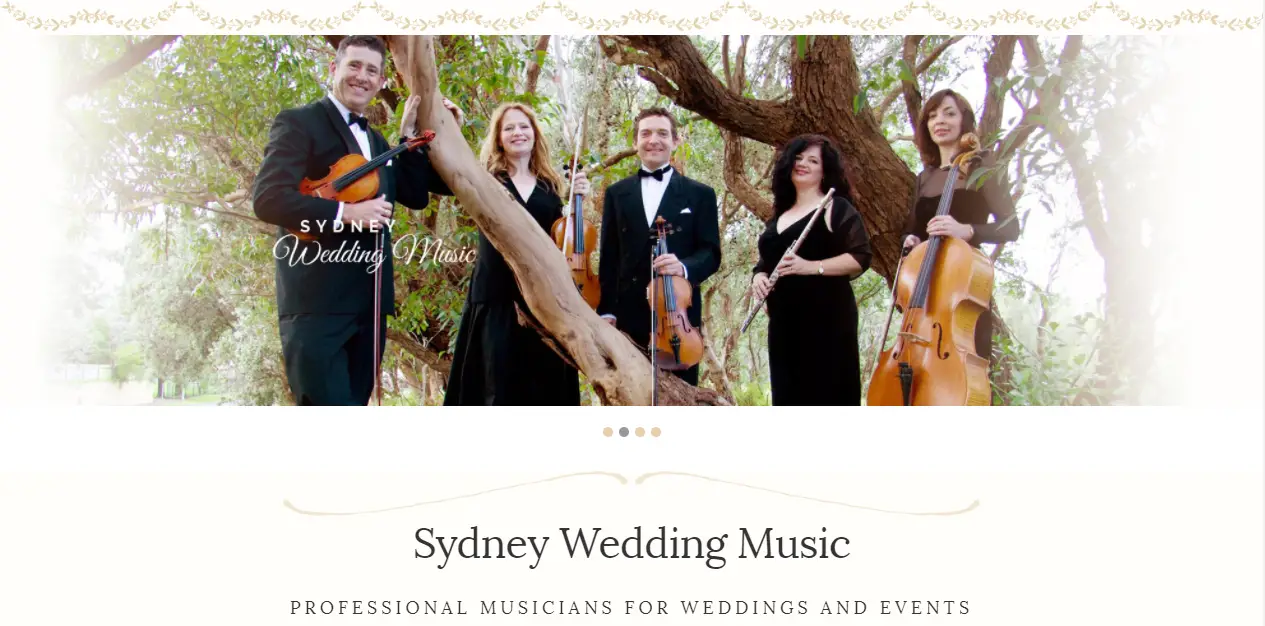 +61 2 9899 2427
PROFESSIONAL MUSICIANS FOR WEDDINGS AND EVENTS
Sydney Wedding Music provides Sydney's leading jazz and Classical musicians for wedding ceremonies and receptions as well as corporate functions and events of all sizes. They service all of Sydney and nearby wedding destinations such as the Blue Mountains, Hunter Valley and the Southern Highlands.
Sydney Wedding Music offers a personalised wedding music service at a realistic price. The manager, Jane Hart, will work with you to ensure the music is just right for your wedding or function. She is not an agent, but a talented flautist, jazz vocalist, arranger and manager who performs at hundreds of weddings and functions. Let Sydney Wedding Music add a personal touch to your wedding – if your particular song is not on our song lists we can arrange it for you.
Sydney Wedding Music's highly talented and versatile musicians can play a large variety of classical, jazz and popular music so you can book one group to play from when your guests arrive right through to your bridal waltz and dancing at your reception. The group's size can be tailored to your taste and budget, from small intimate Classical and jazz duos and trios a swinging jazz band, or a string quartet to a mini string orchestra. If you'd like to mix it up a bit and have more than one group, Jane can provide you with a personalised wedding music package, specially designed for you.
About Us
Sydney Wedding Music is owned and managed by musician and businesswoman Jane Hart. Her great passion is to enrich people's lives by providing live music for weddings and events.
Jane Hart has been involved in the music industry for over fifteen years. She is an accomplished flautist and jazz vocalist who has performed throughout Sydney, Newcastle and the Hunter Valley and Japan. She has performed with a great variety of ensembles, including orchestras, classical ensembles and jazz groups of varying sizes, from duos to being a vocalist with a big band. Having performed at literally hundreds of weddings, events and concerts, she is eminently qualified to provide music for your event.
After graduating from Newcastle University with a Music Diploma in 1991, Jane formed Recuerdos Trio and started her business, Jane Hullick Music, which later became Sydney Wedding Music.
Jane has continued to expand her music business, providing small music groups for weddings, parties and corporate events and starting up numerous other groups according to demand. Jane's handpicks all musicians who work for Sydney Wedding Music according to their skills and reliability and attitude. Not only do they need to be excellent musicians, but they also need to be well dressed, punctual, versatile and have a professional attitude.
Jane is also a talented arranger, so please let us know if you have a favourite song you would like to hear at your wedding or event. They have performed in very successful concerts and soirees and hundreds of weddings, special events and corporate functions at most of Sydney's premier venues.
The Graduates - Jazz Band for Hire in Sydney

 +61 421 636 823
TRANSFORM YOUR NEXT EVENT WITH THE HOTTEST SYDNEY JAZZ BAND AROUND!
Are you planning an event and in need of quality music entertainment for hire? The Graduates is a highly in-demand Sydney jazz band and Sydney wedding band who will take your event to the next level.
With a classic sound including vocals, saxophone, piano, double bass and drums, The Graduates is an engaging, all-male jazz band based in Sydney. We are renowned as one of the most professional and experienced crews for hire in Sydney and its surrounds.
With everything from classic background jazz to more upbeat Motown and soul sets that get people out on the dance floor, The Graduates is a distinguished jazz quartet who will deliver a sensational performance and enhance the theme and ambience special event.
A QUALITY JAZZ BAND WITH A RANGE OF EXPERIENCE
The Graduates is one of the most in-demand jazz bands and wedding bands for hire in Sydney. We have extensive experience performing at weddings, corporate functions, and large-scale events. The band's professionalism, quality of sound, and musical training have made us the number one choice of jazz band hire for bridal couples and event organisers in Sydney and beyond.
From producing a warm and subtle atmosphere suitable for mingling and dining to creating an unforgettable live music experience, The Graduates offer polished sounds and quality client jazz band hire service to ensure that your event is a smooth running and smooth sounding success.
HIRE SYDNEY'S FAVOURITE JAZZ BAND FOR YOUR EVENT!
Hire The Graduates as your next Sydney Jazz Band or wedding band.
ABOUT US
The Graduates came together in 2007 with the unique vision of bringing authentic and exciting jazz performances to weddings, functions and corporate events in Sydney and its surrounds.
ABOUT OUR SYDNEY JAZZ BAND
Since our beginnings, The Graduates has grown to become one of the most famous jazz bands in Sydney, with experience in performing for a wide range of audiences and events.
WE CAN PROVIDE:
Dedicated song choices to suit ceremonies, entrances and speeches

Smooth background music while guests mingle

Musical accompaniment for MC presentations or announcements

Classic/contemporary dance sets that will have your guests up and dancing throughout your event
WE HAVE PLAYED AT:
Government House

Sydney Town Hall

Museum of Contemporary Art

Art Gallery of NSW

Sydney Opera House Marquee
Our passion for jazz and contemporary music, our friendly approach in organising bookings and our ability to provide PA system hire included in our packages is genuinely what sets The Graduates apart from other Sydney jazz bands. We're professional, we're fun, and most of all, we put on an inspiring and unforgettable performance.
WEDDINGS
Looking for a beautiful wedding band for your big day? The Graduates is a professional, inviting and ready-to-hire wedding band in Sydney.
THE PREMIER WEDDING BAND IN SYDNEY
The Graduates is an experienced wedding jazz band performed at a range of traditional and contemporary weddings throughout New South Wales.
Our wedding jazz band performances are warm and engaging and adapted to suit any wedding, whether in a garden, inside a traditional church or at a reception venue.
Our wedding jazz band in Sydney can provide you with:
Soft, ambient background music while guests are mingling and conversing

Upbeat Motown and soul dance sets that entice your guests to get up on the dance floor

Romantic selections for your bridal waltz or your bridal entrance and recessional.
WHY HIRE OUR JAZZ BAND FOR YOUR WEDDING?
Dedicated Approach: We liaise with you and your wedding planners to get precisely what you want for your special day. We pride ourselves on being a friendly, approachable and flexible wedding band, and we are happy to meet with you before your wedding.

We Match Your Wedding: As qualified jazz musicians and wedding performers, we know just how vital the right music is for your wedding or event, and it's important to us that we select the best jazz songs and tunes that will complement your wedding style. Just tell us what you'd like to hear from one of the best wedding music bands in the business!

A Range of Jazz Choices:

If you have specific songs in mind for your bridal waltz, ask! Some of our popular requests include 'At Last', 'Moondance', 'L-O-V-E' and 'What a Wonderful World.'

Technical Equipment:

We provide you with all technical gear, including our PA system. We set up our equipment and pack down quickly at the end of the night. You are also welcome to use our PA system for speeches and announcements at no extra cost, which few other wedding music bands offer.
Our flexibility as a wedding jazz band and our friendly, personalised approach ensure that your special day runs at its smoothest, with dazzling live music to boot.
Ben Fox Band - SYDNEY WEDDING BAND & DJ MUSIC
+61 427 670 347
About
Ben Fox Band is an extremely versatile Sydney based DJ, band and solo musician supplying live music for weddings, corporate functions and more. Ben's approach is to bring the perfect atmosphere to your wedding, corporate function or private party while making the planning process easy and enjoyable. Ben Fox Band will learn songs and take requests at your event, this along with an extensive song list will ensure a great night for all age groups.
Solo Acoustic Music
Ben can recreate your favourite songs with the same sound as a larger band as a solo performer. This package is perfect for ceremonies, canapés and dinner settings as well as small house parties.
Perfect for weddings where space or budget are limited. Ben can provide an environment suitable for both informal cocktail parties or upbeat social functions as a soloist. Ben Fox Band's most booked package is the SOLO + DJ combination.
With Ben Fox Band's SOLO + DJ all day wedding package, you will have live acoustic entertainment for your ceremony, canapés and dinner service. Then Ben will switch to DJ for your party sets.
DJ
Book Ben Fox Band to DJ your event - Choose your favourite songs and tailor Ben's sets for your perfect party. Ben will also take requests on the night!
Have Ben DJ at your wedding and choose your favourite songs for your dance floor, as well as make requests on the night. Download Ben's song list here for a sample of what you'll hear on your wedding night.
Combine this with Ben Fox Band's Solo or Duo package & have the addition of live acoustic music throughout your wedding ceremony, canapés and dinner service, then switch to DJ to open up the dance floor.
Band - Trio/Quartet
Customise your band size by adding extra musicians, and the primary TRIO size has Ben on vocals and guitar plus a bass player and drummer. Chat to Ben today about optional additions.
Choose a band line up and have live music for your entire event. Ben's set list covers a wide range of music genres, so you're guaranteed a great party no matter the age group.
Hype Band Sydney - Wedding Band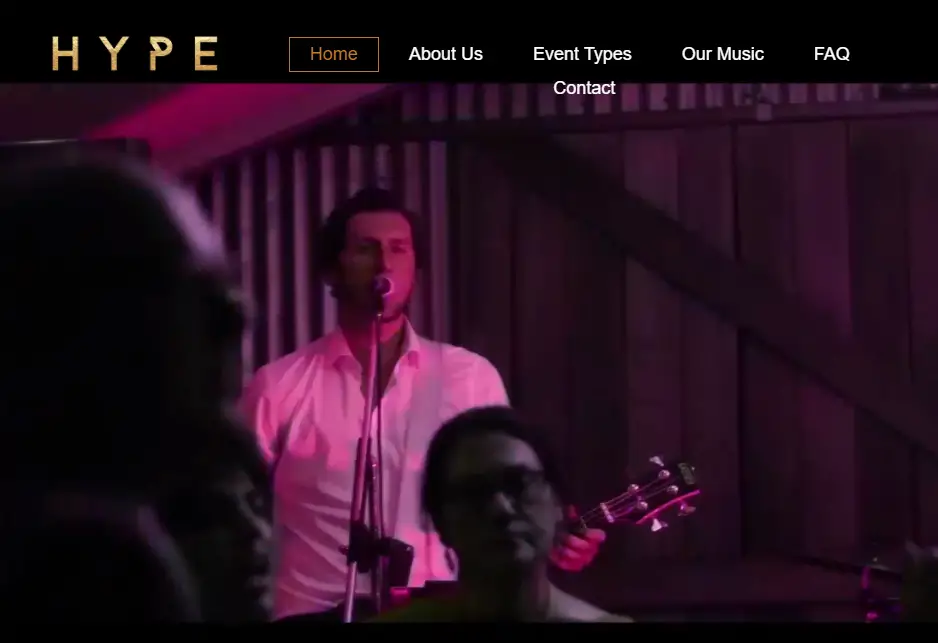 +61 430 021 637
Sydney's Most Trusted Band For Weddings, Private Parties & Corporate Events
We know the art of creating the right atmosphere with the profound power of music. We're live music enthusiasts who know how to get the party started. Whatever be your event, we are skilled in infusing life into any party with our infectious energy, catchy tunes and of course, amazing vocals.
We actively collaborate with our clients to create a unique set list, which can reflect their tastes. Book any of our band options (Acoustic Duo – Male/Female, Trio, 4 Piece or 5 Piece Band) depending upon your event type, size, and specific requirements. 
Lara Parker Kent and Greg Weir front our band. While Lara is Sydney's leading female vocalist, Greg is Hype Duo's lead vocalist.
Our instrumental line up is impressive. It includes lead guitar, drums, bass, and backup vocals. With our sets made up of the best classic rock, '80s '90s, trending songs, and the necessary gear for live performances, we are currently one of the most in-demand event bands.
Featuring the best of Sydney's musical finest, Hype Band is Australia's premier event band. Fronted by Sydney's leading female vocalist Lara Parker Kent and Hype Duo's lead vocalist Greg Weir, there is no better act in Sydney's music scene. Our instrumental lineup includes; lead guitar, drums, bass and back up vocals.
Our sets are made up of the best classic rock, 80's 90's & NOW songs with particular attention paid to playing songs other than just the usual wedding "staples." We collaborate with our clients to create a unique set list that reflects their tastes, which will serve as the perfect fit for their event. We will work with you to make the music at your event exactly as you have envisioned and we are always happy to accommodate special requests. We are an excellent choice for those that want a band that's memorable and refreshingly different from the rest.
We offer the flexibility of the band lineup to tailor suit your function. Start your event with our acoustic duo, perfect for your background music during dinner (your choice of a male or female vocalist) to kick off your party and dance then the night away with our 4piece band. Book our Duo, Trio or Band for your next function, wedding or corporate event now.
DUO - TRIO - BAND
The Band that Does it All
Featuring the best of Sydney's musical finest, Hype Band is Australia's Premiere event band. Fronted by Sydney's leading female vocalist Lara Parker Kent and Hype Duo's lead vocalist Greg Weir, backed up by lead guitarist Michael Kelly and Drummer, Nick Andreo there is no better act in Sydney's music scene.
Lara Parker Kent, The Daughter of The Radiators "Fess Parker" Lara, was born to perform and does not disappoint. Male lead vocalist, Greg Weir has taken Sydney's music scene by storm performing in Hype Duo and working as an original artist through his 20's having performed at venues such as the metro, onboard cruise ships and more.
Lead Guitar, Drums, Bass and Back-Up Vocals, our sets are made up of the best classic rock, 80's 90's & NOW songs, with particular attention paid to playing songs other than just the usual "staples."
Hype Band brings a fun, energetic performance every time and know-how to get a party a started — leaving people screaming for "just one more."
Hype Duo Sydney
The hype is an upbeat Sydney Rock Duo that prides themselves on doing songs their way. Using stompboxes, electric and acoustic guitar and vocals set these two apart from the rest. Having a massive Facebook following of over 40,000 followers, being featured on LADBible and The Daily Mail and packing out venues across Sydney and beyond.
The hype is well known for their mash-ups of songs, covering all of the classic rock tunes and some pop-funk and everything in between. 2018 had Hype releasing their original music. The River recently ranked within the Top 10 on Triple J's unearthed artists and came 1st place in the Akademia Awards (Los Angelas) for the Rock Category.
Hype Duo is well known for their "Aussie parodies" with having over 8 million demo views. From venue gigs to weddings, corporate & private events, Hype Duo is a highly sought after pair.
Wedding Music Band Sydney
Indulge Your Guests with Hype Band – Sydney's Best Wedding Entertainer!
Are you planning to get married soon? It is the music that amplifies the happiness of a newly married couple. When performed by experienced professionals, live music sets the right mood so that your loved ones and guests can celebrate your special day with you.
Make the right decision for your wedding entertainment by choosing the best band! Let us offer you all elements of wedding music depending on your preference and choice. We have dynamic and talented professionals who provide outstanding performance to cater to all your wedding music needs.
So, are you looking for live wedding bands for hire? The cost of hiring a live wedding band is never more than your dream of having a memorable wedding.
Ruby Keys Band

+61 406 599 905
ABOUT US
Ruby Keys is a premium 2-7 piece band specialising in weddings and events. Whether you are looking at hiring a wedding singer or a complete wedding band, Ruby Keys can accommodate all aspects of your wedding! From beautiful ceremony music to cocktail hour and ambient dinner music, you can rest assured Ruby Keys Band will have you covered and integrate seamlessly into your day right through to the end of night party classics. 
As an eminent Sydney wedding band, Ruby Keys is highly experienced and professional, focusing on great musicianship and client liaison. You will have direct contact with band management leading up to your special day so that we don't miss a beat. This means you get to simply enjoy your wedding whilst we bring your vision to life! Run by industry professionals who are also the lead vocalists, plus a selection of Sydney's hand-picked top musicians, Ruby Keys band is highly adaptable (ranging from a duo to a seven-piece band) to suit any sized wedding and theme. 
A note from Talar
Let me take a moment to introduce myself - I'm Talar, and we very well may have had email correspondence, spoken on the phone or met in person. I'm the Ruby Keys female vocalist, bookings consultant and co-owner. I run Ruby Keys alongside James, who is our musical director, lead guitarist, male vocalist and also happens to be my awesome husband - he wears a few hats! The band is completely owner-operated, allowing us to keep fees very competitive. You can get in contact with us at any time, and if you don't reach us straight away, you will hear from us usually within 24 hours. Please also visit our FAQ's page to get you started. 
WEDDING CEREMONY
Booking Ruby Keys for your wedding day means the one group of musicians from start to end! Bring your ceremony vision to life with beautiful wedding music. Our ceremony duo specialises in modern wedding songs singing current chart-toppers and classics that are perfectly suited for the exchanging of vowels. Perfect live music and impeccable service will make sure every fine detail is covered for your wedding ceremony. 
WEDDING PACKAGES
Nothing quite matches the energy & vibe that a live wedding band can bring to your special day! This is why so many brides and grooms book Ruby Keys band for their wedding entertainment. Not only do you get fantastic live entertainment but also unlimited consultations with our band manager and lead vocalist Talar, who is an expert event planner. Get in touch today and request examples of tried and tested run sheets you can use for your wedding day - with no obligation whatsoever. 
Weddings are our specialty area. We pride ourselves in offering world-class musicianship to cover the entire day, providing beautiful live wedding ceremony music, soloists or duos for cocktail hours, perfect live dinner music during meals, ambient mood music between sets and then all your dance floor favourites to get everyone up and dancing! 
We encourage choosing songs that mean something to you personally for special moments such as your bridal party entry and first dance. With an extensive list of first dance song suggestions, you can leave as little or as much as you like in the band's capable and experienced hands. We will work with you leading up to your event to make sure we don't miss a beat!
Big Thanks Band - Sydney Wedding Band

+61 408 300 407
About the band
The BIG THANKS BAND is an elite group of Sydney's most talented and professional musicians. Our band specialises in Wedding Ceremonies, Receptions and Corporate entertainment. We pride ourselves in our musical flexibility, spectacular show, punctuality, manners and drive to serve our valued clients.
We understand that the show is about you, and making your special day inspiring and unforgettable for both you and your valued guests.
The BIG THANKS BAND will tailor the perfect entertainment package to suit your Wedding Entertainment or Party based on your specific requirements. We offer a range of live performance choices from subtle & sublime solo acoustic performances to our full BIG THANKS, BAND. The full BTB consists of lead singers (a male and female to cover both gender repertoires), bass, drums, piano and full horn section. We can piece together a fine string section of orchestral players to accompany our core group of player for the more delicate ceremonies. 
The Big Thanks Band will play all over New South Wales from the Hunter Valley and Newcastle down to Wollongong and Bowral. We also play out west through the Blue Mountains area like Katoomba and as far west as Dubbo and Orange. The grand majority of our work takes place in the Sydney basin area. So if you're looking for wedding bands or a wedding singer Sydney be sure to check us out. You can see one of our live online showcases here.
Need a DJ or an MC??
Look no further…We realise that you need a music solution that caters for – the ceremony, dinner and dance stages of your Wedding Ceremony & Reception. We can integrate a DJ into the night's music if you only require a smaller ensemble during the early stages of the event. Also, BIG THANKS will ensure that all the music and entertainment needs for your special day will be attended to with absolute professionalism allowing you and your guests to relax and enjoy the experience of the day. We learn any song that you would like played at your wedding ceremony and after enjoying your wedding dance our repertoire will have your guests up and grooving all night long. We play everything from Swing/Jazz to good old rock & roll, funk, soul, pop classics and the latest modern hits. Check out our song list here.
BIG THANKS means just that!!! BIG thanks for choosing us to be your wedding band. We guarantee you and your guests will be positively thrilled with the experience.
The ceremony is often divided into three parts: The entrance of the bridal party and bride, the signing of the marriage register, and finally, the exit (or recessional) of the bride and groom.
Weddings Ceremonies
The day starts with the wedding ceremony. This is where you might be nervous, so it is calming to have a confident musician serenade you as you walk down the aisle.
Ceremonies work well with acoustic music. There are many musical combinations to choose from a solo singer to an acoustic guitarist. You may want a guitarist and a violinist. Alternatively, you might choose a beautiful string trio or quartet to play your favourite songs. In the middle of the ceremony, there is the signing of the marital register. This stage always benefits from a light performance by our musicians.
The final stage of the wedding ceremony is the exit (the recessional). This choice of music is often upbeat, happy and brighter to celebrate the joy of finally being married.
There are so many interesting musical combinations that we can organise for your ceremony. We can learn the special songs to you and your spouse-to-be, and we can also have any required audio/video primed and ready for you on the day.
Weddings
There's no doubt that your wedding is one of the most important days of your life and we want to help make it one of the most enjoyable. We realise that choosing a live band or other entertainment for your wedding can be daunting and that's why we are committed to making it easy for you and ensuring that it goes off without a hitch. Most weddings have many different stages of music that occur throughout the day. They also vary depending on cultural background or the style of wedding.
The First Dance
Traditionally, this is where the bride and groom dance together for the first time after becoming husband and wife. It usually occurs after the cake cutting, and it is often the time when the band is really in the spotlight to perform at their best. The focus is still on the bride and groom while our professional BIG THANKS musicians play your chosen first dance song superbly. During your discussions with our consultants, we can help you decide what your first dance song will be and then our Big Thanks Band will ensure that it is perfectly rehearsed and beautifully delivered during those special moments of your first dance.
The Dance sets
If you and your guests love to party, then this is where the BIG THANKS BAND will get things moving and grooving. After some discussions with our team, we'll get a strong idea about what kind of music you're looking for on the dance floor. The Big Thanks Band will keep pumping those tunes out and keep the dance floor jumping. We are experts at keeping the vibe up and continuously flowing. Our musicians are extremely attentive to the sound system during any set breaks and will make sure that the volume is turned down for wedding speeches and then lifted to fill the atmosphere between band sets.
Our Big Thanks band will also play any exit songs you may want as you leave the wedding reception and head off on your honeymoon. All these little details combine to make your experience with Big Thanks to the absolute premier choice for your wedding music!
Reception
The wedding reception is often musically divided into three sections: the dinner sets, the first dance, and the dance sets that follow. In the dinner set, people often require relaxing, sublime background music to not be too intrusive during your meal. Our musicians are experts at making sure that the volume is not too loud. You and your guests can still converse in comfort while enjoying your favourite songs complimenting the venue's ambience.
Rocking out a wedding with the best
You have a choice these days of how to put together your ideal live band. Whatever style of music you are into, brass can be that icing on the cake. Trombone, trumpet and or saxophone can add the sparkle that you need to give the wedding something extra! Or are you into percussions like bongos, timbale, congas and cowbell? That's a great option also. The other thing that a great live band like Big Thanks Band will offer is several vocalists. You can have a male and female vocalist and also the instrumentalists sing. This creates great options for performing all those classic harmonies that make a live band sound so much fuller. 
Whatever your flavour, try not to resort to mp3s!! A DJ sure looks cool with his hat and his buttons, but they're never will be a substitute for a great live band. 
NOVA DJs - Wedding Music and Bands
+61 436 478 496
WE BELIEVE: IN MUSIC WE TRUST
Hire a friendly, outgoing DJ who is highly experienced and willing to play the music you want to hear! Fill out the form to make an enquiry and check our availability now. Hire a DJ who is ready to turn your function into the year's most memorable event, playing all the music that you want to hear! Well, YOU deserve it, and you will get it with our top-rated DJ Entertainment services. If you've come this far, it's because we have a common desire: To make your party unforgettable! Watch the video and get inspired!
OUR SKILLS: HIRE WITH CONFIDENCE – WE ARE
GREAT AT WHAT WE DO! We pride ourselves in being original, and unique as you won't find any other DJ company anywhere in Australia like us! We are energetic, inventive, and innovative. "Average" is not what interests us. We are continually looking to achieve more and to change what people think they know about private events. Every occasion is unique. We believe that you deserve an experience reflecting your style, preferences, personality, and what makes you, you! We're proud of not following the same cookie-cutter formula other DJ companies use. We create fresh, new experiences for every one of our events. Based in New South Wales and South Australia, but we are available anywhere in the world.
YOU WANT AN AMAZING NIGHT!
We believe that the right music is always a game-changer for any occasion. Music is the universal language, that everyone understands, captures the feeling of your event so that all your guests will enjoy it with NOVA. By having the right music, it completely changes and elevates the tone of your event. With the best DJs at your event, your guests will experience an unforgettable event.
WHAT DRIVES US IS TO LIFT YOU!
We can cater our hire services to any of our needs, whether it be a wedding, engagement party, corporate event, birthday party, Christmas party or more. We are ready to make your function unforgettable. At NOVA DJs, we have our approach – inspired by modern-day events' personalised ideas, without the cheesy interaction skits or pre-set playlists of the past. Our company was created by a group of DJs, with experience worldwide, who are incredibly creative, talented, enthusiastic and dynamic. Ready and able to cater to any age and nationality for your event. If you are looking to make your function unforgettable, you have come to the right place. NOVA DJs brings years of experience to you, making sure you and your guests have a top-notch service!
LISTENING TO YOU IS THE KEY OF OUR SUCCESS
We do not have a sales pitch at NOVA DJs, and we do not make vain promises – everything we offer and do is tailored for you and your event needs. If you want a particular mood or wish to stay within a specific budget – our team will ensure that everything we do fits in perfectly with your event and your needs. All wedding packages include a one-on-one chat to get to know you and your plans. It is an information exchange that allows everyone to feel at ease and meet your expectations. Rest assured! Chemistry is also important, and we feel that you must feel comfortable working with our super-talented and highly experienced team. And, yes, let's talk about some cool improvements, which may or may not be right for your celebration. You can select the kind of experience to add on and have complete control of everything for your wedding entertainment.
01/ RESPONSIBILITY
The DJ is the top of the house of cards for the mood. If he does well, the reception is perfect. If he is not well, the castle falls. If the DJ does not meet your needs, your party runs the risk of being a big fiasco. That is an enormous truth! But the fact remains that, most times, the DJ does not represent more than 4% of the total cost of a wedding.
02/ REQUESTS WELCOME
The lucky couple must keep in mind that the wedding party is a unique moment. Do not risk it. Choose an excellent professional since music is the soul of the party. People will remember the party for the joyous atmosphere created by music.
03/ 100% SUCCESS 
We understand just how much a couple invests in their wedding, and the responsibility they expect from the DJ. We realise it's one of the critical services because it can break a party or make unforgettable.
WE LOVE TO UNDERSTAND HOW WE FEEL SERVING YOU!
01/ LOVE BEING DJ
We love being a DJ, and we love to see happy people, having fun with our music, whether it's a wedding reception, a corporate or a birthday party – our purpose will always be the same.
02/ LOVE EMAILS
We love receiving email from our clients telling us that we made part of their dream. We love it when people listen to our music, and they ask to record it.
03/ CREATES REAL BOND
We love it when people get up from their table to dance; we love it when the bride dances with grandfather in the middle of the ballroom, we love when we create a real bond with our clients.
Duke Music - Sydney's Premier Acoustic Duo, Trio, and Wedding Band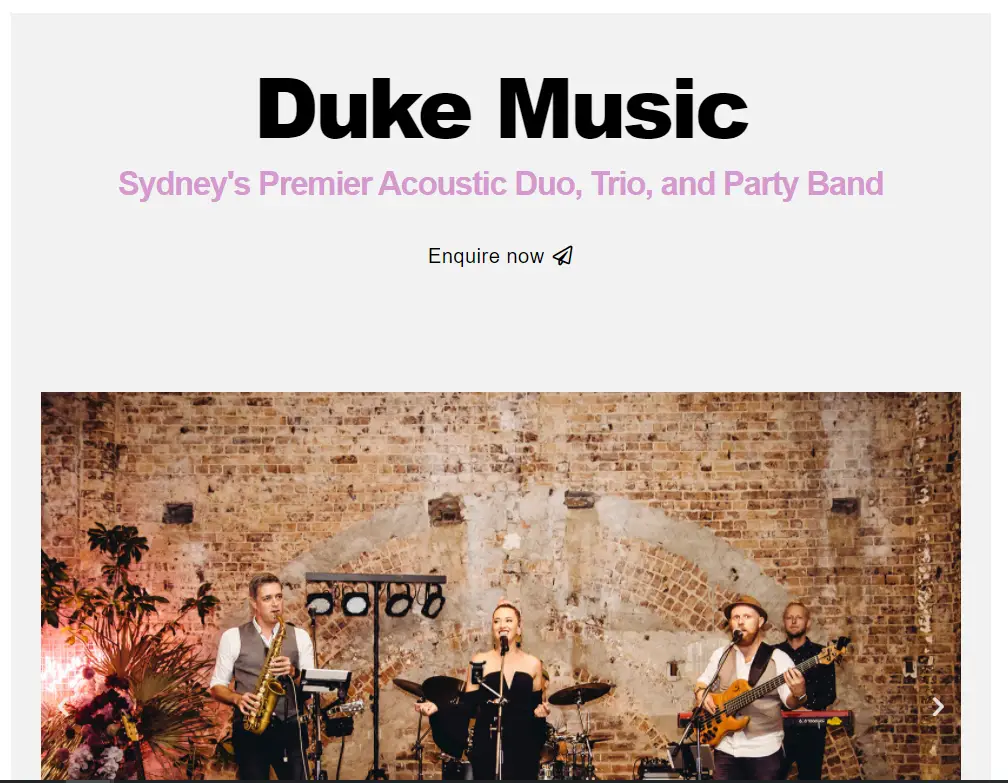 +61 2 8283 7344
The perfect atmosphere from the cocktail-hour to the dance-floor.
Performing beautiful folk and pop songs, classic laid-back lounge, and sassy, upbeat pop tunes, Duke create the perfect atmosphere from the cocktail-hour to the dance-floor.
 Duke has established themselves as one of Sydney's most popular acoustic duos & bands, performing at some of Sydney's best venues, most creative weddings, and corporate functions. Duke Music has garnered fans and praise for their cover versions of current hits and classics.
About Duke
Performing beautiful folk and pop songs, classic laid-back lounge, and sassy, upbeat pop tunes, Duke are renowned for creating the perfect atmosphere from the cocktail-hour to the dance-floor.
Duke Music have established themselves as one of Sydney's most popular acoustic duos & bands, performing at some of Sydney's best venues, most creative weddings, and high-end corporate functions. Duke has garnered fans and praise for their cover versions of current hits and classics.
Duke features vibrant Sydney artists Josephine Ison and Tim Wilson, along with selected guest artists. A flexible and adaptable cover band, Duke, are available in the perfect size to suit your event requirements. Duke Music's all-day, all-inclusive packages, provide the best live performance services for their clients either as an Acoustic Duo, Trio, Quartet or Party Band.
With our slew of 5-star reviews, Duke clients have nothing but praise for Duke's high standard and commitment to our live-music service. Duke is also a preferred supplier to venues such as Jonah's Whale Beach, the Boathouse Group venues, The Grand Pacific Group of venues, Sergeants Mess, Gunners Barracks, and the Taronga Centre, to name a few.
Based in Sydney's Northern Beaches, Duke is also happy to travel to the Hunter Valley, Regional NSW, Interstate, and Internationally.
Packages: What You Need To Know
The Basics
Duke's packages aim to provide live music throughout your entire event. This ensures the perfect musical accompaniment for every special moment, working in and around the formalities of your wedding day or special event. Performing beautiful folk & pop songs, classic laid-back lounge, and sassy, upbeat pop tunes, Duke create the perfect atmosphere from the cocktail hour to the dance-floor! All sound & lighting requirements and special song requests are also catered for, as well as unlimited, professional advice and support in planning your entertainment in the lead up to your event.
Customising
A regular act at some of Sydney best venues, weddings and corporate functions, Duke has garnered fans and praise for their contemporary cover versions of current hits and classics. Duke's most popular packages are listed here; however additional musicians can create a bigger band size, suitable for larger events. Regular additions include a sax player, male vocalist, or percussionist.
Travel
Duke's artists are Sydney-based; however, we are more than happy to travel and quite often do! Please note that fees for travel, accommodation or transfers, may be payable in addition to our packages for any event which is a substantial distance from Sydney CBD and has a late finish. We are happy to be as flexible as possible to accommodate your budget and plans, as we know everyone is different. Unsure if your event will incur a travel fee? Contact us. Please note PA hire costs may also be applicable for Interstate or International events.
Basic Wedding Packages
DUO ceremony only
Includes acoustic DUO for 15 mins Pre-Ceremony, and up to 60 mins Ceremony. All sound provided, live music throughout your Ceremony, and song choices performed live. We're also happy to accommodate any iPod requests.
DUO ceremony and canapés
Includes acoustic DUO for 15 mins Pre-Ceremony, Ceremony up to 60 mins and Canapés up to 1.5 hrs (Dinner music not included). All sound provided, live music throughout your event, and song choices performed live for your special moments.
DUO ceremony, canapés, dinner
Includes acoustic DUO for 15 mins Pre-Ceremony, Ceremony up to 60 mins, Canapés up to 1.5 hrs. DUO during your Reception for dinner only, up to 3 hrs max. All sound & lighting provided, live music throughout your event, and song choices performed live for your special moments across the day.
All Day Wedding & Event Packages
DUO + DUO all-day
This package includes performances as a DUO. Suitable for capturing the acoustic sounds of your favourite love songs at your ceremony, feel-good lounge vibes as your guests arrive for canapés & during dinner, and upbeat tunes for your guests to vibe along to! Highly recommended for intimate events.
DUO + TRIO all-day
This package includes performances as a TRIO. For a wedding, DUKE typically begins the day at your ceremony as a DUO + then for your reception as a TRIO. Most suitable for smaller events wanting an upbeat vibe later in the evening, or venues with band-size restrictions where we can provide acoustic percussion.
DUO + BAND all-day
RECOMMENDED! Featuring our infamous DUKE BAND (from 4-piece up to 7-piece band). Our most popular package for clients wanting to have the very best; the intimate atmosphere of an acoustic duo at the start of the day, then a packed-out dance-floor when the sun goes down!!
DUO + DJ all-day
POPULAR! Our most popular package for clients wanting to have the very best of both worlds; the intimate atmosphere of an acoustic duo, then a packed-out dance-floor when the sun goes down – with all your favourite hits played by our DJ.
Chantelle Morrell & The limited Edition Band - Wedding Band - Corporate Event Music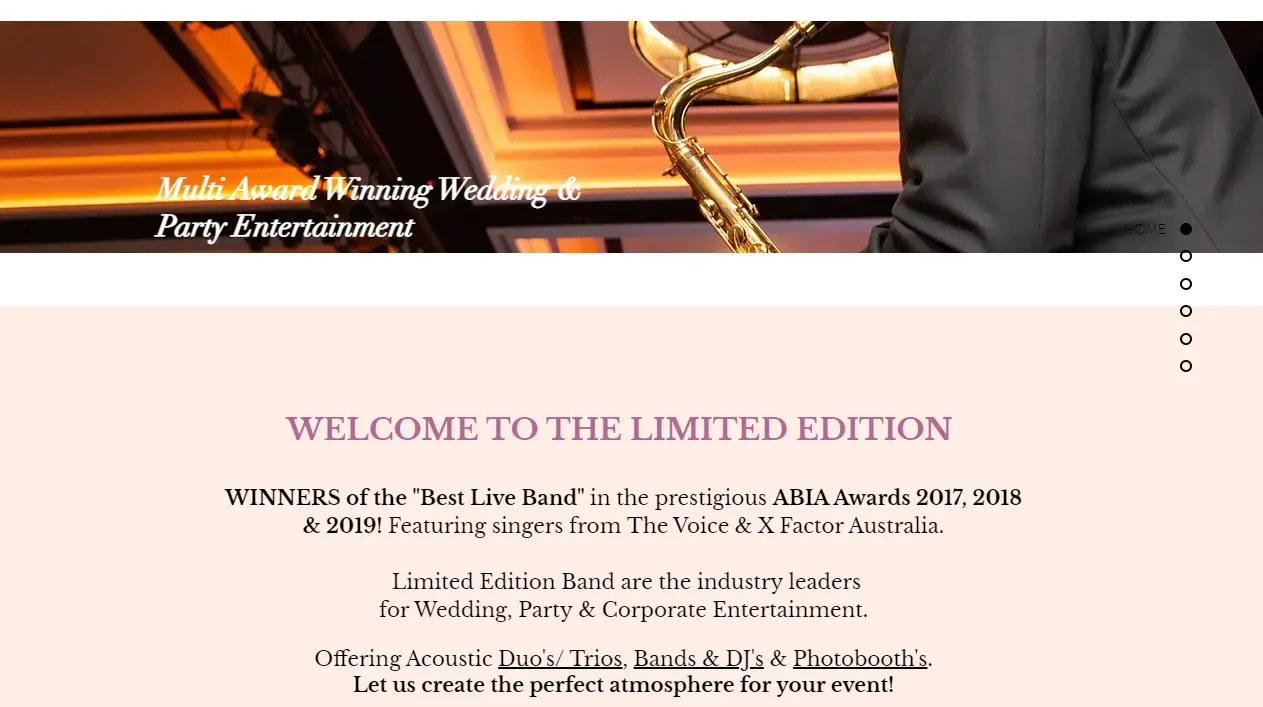 +61 404 596 657
Get to know the band.
​​The Limited Edition Band are Sydney's Premier one-stop entertainment destination for all things live music for Weddings, Parties, Corporate Functions and high profile events. Our team comprises Sydney's best event coordinators, performers, sound crew and musicians, who all work seamlessly together to ensure every event is a roaring success!
​Being the Best Wedding Band WINNER'S in 2017, 2018 and 2019, in the prestigious ABIA Awards (Australian Bridal Industry Academy) the Limited Edition Band are the industry leaders in quality Wedding, Party and Corporate entertainment. 
Featuring powerhouse lead vocalist, as featured on "The Voice Australia" Chantelle Morrell, the Limited Edition Band go above and beyond to provide an unforgettable music experience for your special day that will truly leave your guests raving about your event for many years to come.
​Being Sydney's most in-demand wedding and corporate bands, their extensive repertoire can be catered to any style event from a laid back canapé reception, to a formal sit down Corporate Awards Night. We ensure the music creates the perfect atmosphere throughout your event.
​Our versatile Live Band Packages options allow you to choose the most suitable entertainment package for your event, and our experienced and professional music team can also customise a package to suit your event no matter how big or small.
​Limited Edition pride themselves on being Sydney's most in-demand wedding bands performing at over 110 weddings, parties and corporate events each year, they are regular performers at Sydney's most iconic venues including Doltone House, Le Montage, Curzon Hall, Kirribilli Club, Oatlands House, Miramare Gardens, Zest Point Piper & Mosman, Sergeants Mess, The Tea Room- QVB, Shangri La Hotel, Museum of Contemporary Art, Intercontinental Hotel Double Bay & Sydney, Luna Park and many more! 
​Our focus is stress-free and professional service, quality live music, that leaves a lasting impression on your guests for many years to come!
​Get that "I LOVE this song" moment, song after song at your next event! A full dance floor is our guarantee.
We interact with our audience to create an upbeat and exciting atmosphere, and get our audience involved to make the night simply unforgettable!
Reception Music
The ​Multi-Award Winning Limited Edition Band are renowned for being "the life of the party" whether you're after a soulful Acoustic Duo & DJ or a 7 Piece Party Band to raise the roof, you've come to the right place!
All Reception Packages include: 
Up to 4 x 45min sets of 100% Live Music including your Entry Song & Bridal Waltz.

Premium PA sound production, LED Lighting for up to 300 guests, speakers and wireless microphone and a Professional Sound engineer.

Background music between band sets

Unlimited contact with our music coordinator before the event

Full Cover Public Liability Insurance.
Wedding Music Made Easy
​Step 1- Choose your favourite Band Package (or get in touch for a custom package)

Step 2- Choose your favourite SINGER, and we'll confirm their availability for your event date. Get in touch with us early to avoid missing out on your favourite singer.

Set 3- Confirm your booking with a deposit, and we'll send you our helpful wedding music guide to selecting the perfect songs for your special day!
Can you sing special requests?
Yes! We have an extensive repertoire and are sure you will love our songs, but if you have some songs you would love to hear the band play, we can arrange for our band to learn it especially for your special day.
Live Band Packages
Get in touch for our full list of packages or a custom live band entertainment package.​
ACOUSTIC DUO/ TRIO
Perfect for Intimate Weddings and lovers of Acoustic tunes, this is the live band you've been looking for. Our soulful Duo/ Trio set the tone with their laid back Dinner Sets, then pick up the pace with their upbeat Dance Sets to get everyone on the dance floor! Add saxophone or our DJ to complete your package!
4-7 PIECE BAND
Our flexible 4-7 Piece Band options are suitable for weddings of all sizes and budgets. We'll keep your guests entertained with our Dinner and Dance Sets with 4 X 45min Live sets throughout the night- Featuring all of your favourite tunes from Classics to Pop and Old/ New School RnB, and everything in between for an unforgettable night of live music!
DJ BAND
Torn between a DJ and a Live Band? Get BOTH with our DJ BAND! A dynamic fusion of our DJ combined with Percussion, Saxophone and Your Favourite Singer, this package creates a chilled ambience during meals. It creates an unforgettable dance vibe that is guaranteed to get all of your guests on the floor!
Sydney Wedding Guitarist - Wedding Singers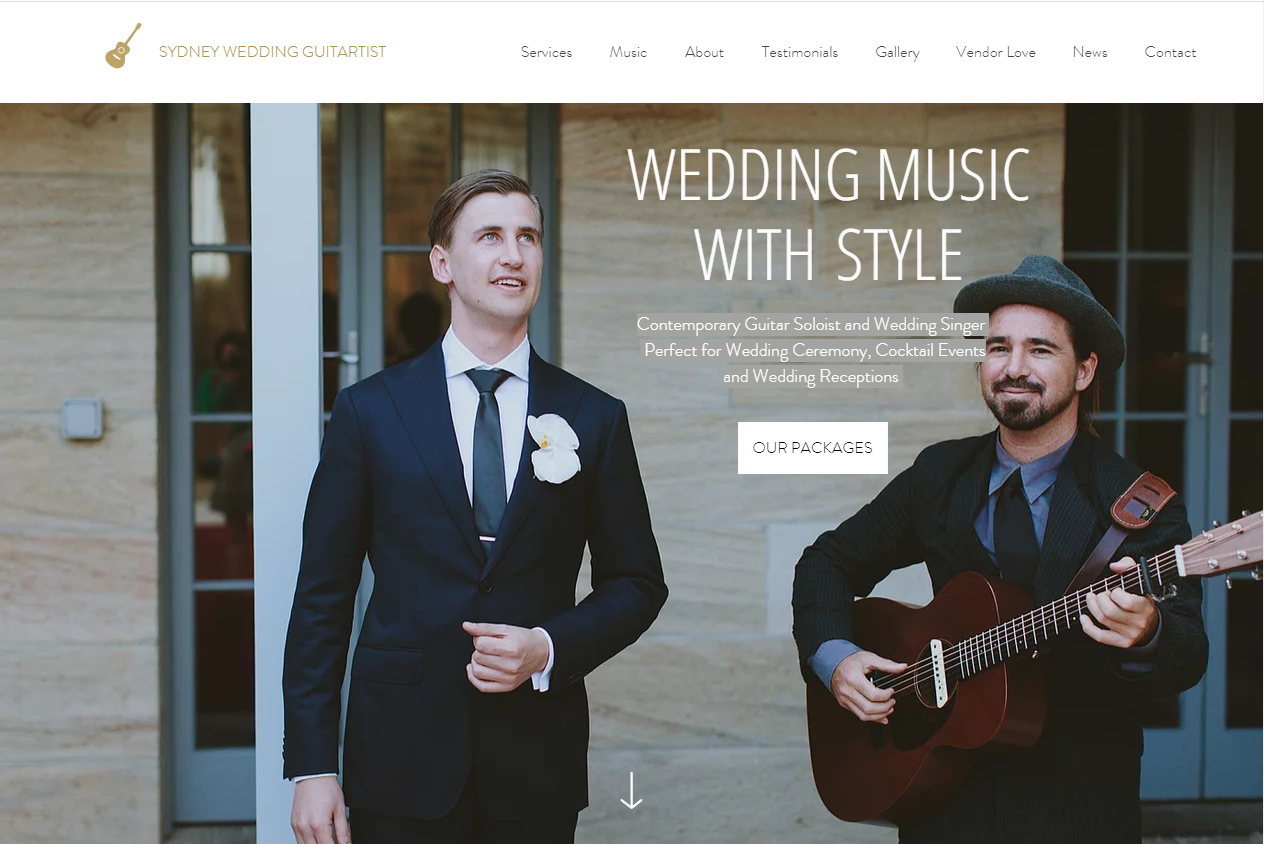 +61 404 368 854
About Sydney Wedding Guitarist
Sydney Wedding Guitarist caters to functions within the Sydney Metropolitan region, The Hunter, Illawarra, Blue Mountains and Southern Highlands. All bookings include free consultations, song recommendations, all equipment, and venue walk-overs (if required). Part of our premium package also includes learning special requests for a fully customised event.
​Sydney Wedding Guitarist's main artist has been performing professionally for over 20 years. He has played thousands of shows during that time, including hundreds of weddings in such diverse locations as barefoot beachside ceremonies, city cathedrals, country estates, wineries, gardens, private residences, and all the major wedding venues in Sydney. He is on the preferred-suppliers list for several harbourside venues and works throughout the year as a full-time musician. 
FINDING WEDDING MUSIC TO SUIT YOUR BIG DAY
So, you're on the hunt for wedding singers and wedding music ideas. Choosing a wedding musician is no easy task, whether for your wedding reception or wedding ceremony songs. There are many factors to consider - musical tastes, style of your event, location -. Still, ultimately you want an artist with excellent performing skills who takes the time to understand your wedding music needs.
Our couples spend many months wedding planning, and we know they've chosen their suppliers very carefully. We consider it a great honour to be asked to perform at such an important life event. We understand the attention to detail that goes into every aspect of wedding planning. We pride ourselves on giving each wedding ceremony the care and respect it deserves.
WEDDING MUSIC PACKAGES
Our Packages
We've created four basic wedding music packages that include one musician who is an accomplished acoustic guitar soloist and wedding singer.
​However, our packages can be tailored to suit your needs. We can perform one or all of the following:
Ceremony songs

Cocktail hour

Reception music

Full wedding day
All packages have an average cost and are based on a central Sydney wedding and our general wedding song playlist. Travel time, multiple locations, and additional special requests can affect pricing.
Ceremony & Canapés
Our most requested package covers:
Music as guests arrive before the ceremony

Wedding ceremony songs

A set of upbeat cocktail-style tunes during canapes.
This booking starts as a 2-hour package but can easily be extended to 2.5 or 3 hours depending on your needs for the day.
Wedding Ceremony Music
This package covers your wedding ceremony music needs and includes:
Music as guests arrive before the ceremony

Wedding ceremony songs

One or two songs as guests leave 
It is best suited to chapel weddings when guests are scheduled to leave immediately after the service. 
Ceremony, Canapés & Reception
An extension of the Ceremony & Canapés package, this covers:
Music as guests arrive before the ceremony

Wedding ceremony songs

A set of upbeat cocktail-style tunes during canapés.
Wedding reception entertainment throughout the sit-down meal, first dance and more. This booking can last between 4 - 6 hours.
Cocktail Hour Only
If your ceremony music is already taken care of and you would like some background music during canapés, this is a perfect choice.
It usually lasts between 1 and 2 hours.
WEDDING MUSIC IDEAS
Creating the perfect wedding music playlist
​CEREMONY PRELUDE MUSIC
Prelude music is an incredibly effective way to set the mood before a ceremony. Instrumental pieces work best for this stage, creating a warm, welcoming atmosphere at the ceremony site, without the added emotional content of vocals.​
WEDDING REGISTER SIGNING
The register signing song has a huge impact on the mood of the ceremony. The signing song is played in full, as there is usually around five minutes needed to cover all the paperwork and photos, so it's a good time to choose a meaningful song to you and your partner.
WEDDING PROCESSIONAL
A huge advantage of having a guitarist for your ceremony music is the versatility of the instrument. Traditional wedding pieces, such as 'Pachelbel's Canon in D' can be performed for your procession, whilst contemporary pieces can be played before or after the ceremony. ​
​​The processional piece is the most important song of the ceremony, as is usually the first time guests will see the bride as she approaches the aisle. The mood and tempo of this piece will impact the general 'feel' of the ceremony, so it's wise to try and match your choice of song with the mood you envision for the day. ​
​COCKTAIL SET
Sydney Wedding Guitarists' cocktail set is a mix of classic songwriters and more contemporary artists, and all interpreted in his own fingerpicking style with a little harmonica here and there. A few of his compositions interspersed throughout.
Brown Sugar Music - Wedding Band and Singers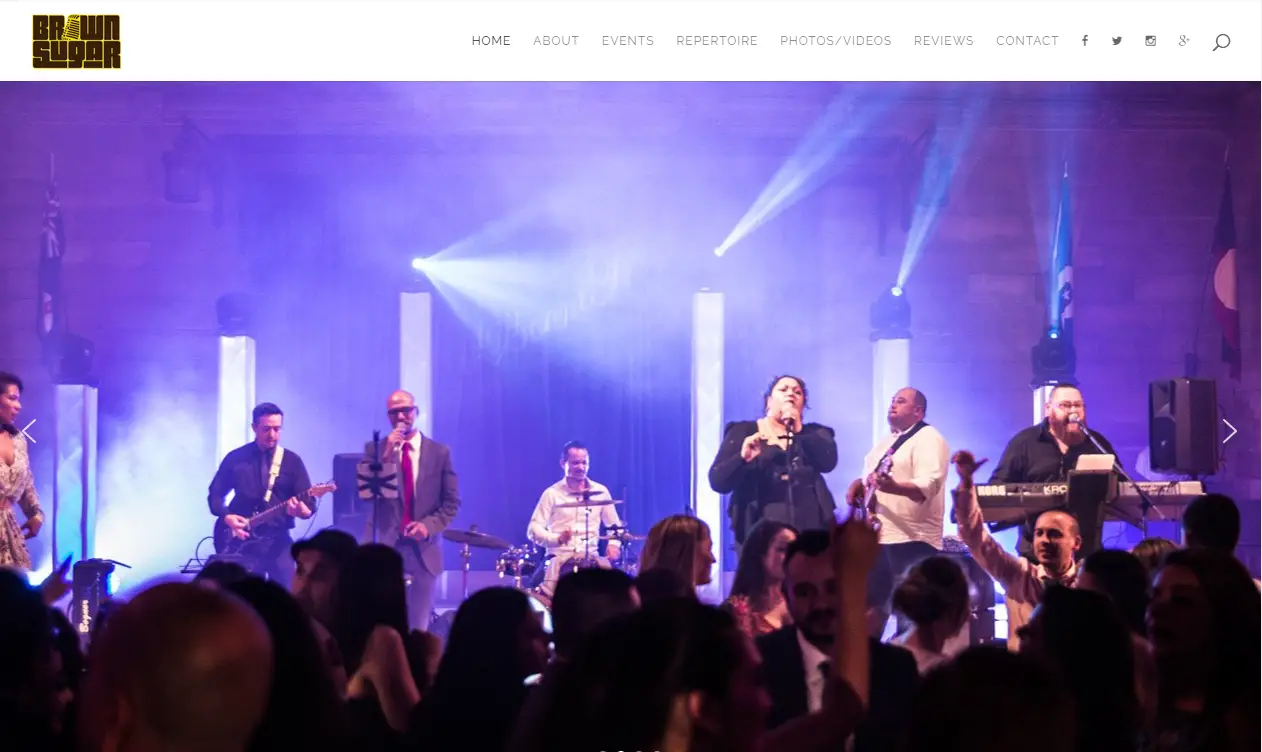 +61 417 558 897
About
Brown Sugar – Sydney's best and most popular R&B & Soul band for weddings, corporate events, parties and venues. Brown Sugar is the most popular and one of the longest-running cover bands in the Sydney Soul & RnB scene. Brown Sugar we're established in 2003 and have been performing at 
We are available for all kinds of functions including Weddings, Parties and Corporate Events. We have vast experience in every type of function and have worked in Australia's finest venues and bars. We have held a Friday night residency at Sydney's iconic Marble Bar in the Hilton Sydney for over 12 years.
BROWN SUGAR consists of six members: MiguelGeorge & Angel Tupai on vocals, Michael Dolce on Guitar, Johnny Grguric on Bass Guitar, Deni Di Filippo drums and Jonathan 'Jaycee' Corea on keys and saxophone.
Angel Tupai starred on X Factor Australia in 2012 where she tore the house down and became known to be one of the best female R&B/Soul singers in the country. She has been described as having a 'HUGE' voice by all the judges and an amazing range which needs to be experienced to be believed. Not only has she the ability to mix it up with Beyonce and Whitney, but she can rap as well, which makes her of the best all-rounded artists out there. Seeing her perform live is truly an amazing experience!
Brown Sugar currently have a weekly Friday residency at Marble Bar in the Hilton Sydney and have performed numerous Tribute shows at The Basement in Sydney over ten years. We are available for all functions, including weddings, Xmas parties and all corporate events. We have performed at countless weddings and corporate functions at almost every venue in Sydney and several venues all over Australia and abroad. Some of our regular clients include Apple, Telstra, Etihad Airways, KPMG, HSBC Bank, City of Sydney, McGrath Real Estate, Laing & Simmons and Yamaha Motors. We can also cater to special requests including the Hora for Jewish weddings by adding a singer to the band that regularly performs with us. We provide all products which are required for a band to perform and we can recommend venues, DJ's, MC's, Photographers and any other supplier that is required.
Members of Brown Sugar are currently working or have previously worked alongside the following artists:
John Butler Trio

Delta Goodrem

Jessica Mauboy

Natalie Bassingwaighte

Brian McFadden

Deni Hines

Guy Sebastian

Ricki Lee

The Young Divas

Casey Donovan

Anthony Callea

Roachford

Mica Paris

Rahsaan Patterson

Members of Brown Sugar are currently on or have previously performed on the following Television Shows:

The Voice (Australia)

Australian Idol

The Today Show

Rove

Sunrise

Channel V

Mornings with Kerri-Anne

MTV

Video Hits

Arias

The Morning Show

Live At The Basement

The Disney Channel

The Teen Choice Awards

Nickelodeon Awards

Live At The Chapel

Max Sessions
Gary Johns and Sydney Funk Collective wedding party band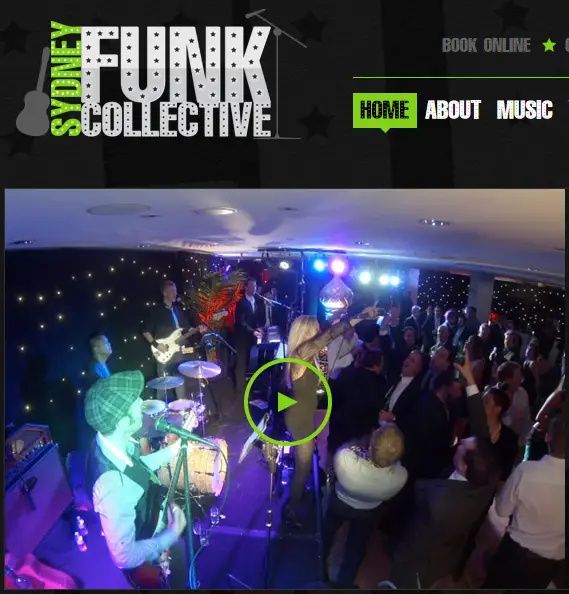 0405 173 313
About
If you want Sydney's best party band then congratulations, you've found them. Sydney Funk Collective is a super versatile and truly hip band. We are a function band that specialises in weddings and corporate events.
We play current hits and the classics – from sophisticated background dinner music like Michael Buble to dance classics like Michael Jackson. We play tunes that everybody wants to hear.
We are a sharp-looking and affordably priced band with a quality reputation that always has people raving after each event. The best part of this band is that it is made up of Sydney most talented musicians and access to any kind of instrumentalist you like.
Usually, we are a five-piece band including guitar/vocalist, vocalist, drums, keys & bass. We can add in extra vocalists, horns, strings, piano accordion, even a harp player if you so desire.
If you're looking for the one-act to make music for the whole event including ceremony, canapés and reception, we can help you out.
We can do ceremonies and canapés plugged in or acoustic, and if your venue does not allow a drum kit, we can work around that too.
We offer a French acoustic jazz ensemble to act, such as the traditional string quartet for something different. This type of Gypsy Jazz can either be instrumental or with a singer.
The song list for Sydney Funk Collective is very extensive but if you would like a special song learnt the band is happy to do this. We'll also take requests on the night; in fact, we love interacting and getting requests to show off the repertoire and versatility and get the crowd to feel involved.
We provide all our products, so there are no hidden costs.
Every event is different, so please get in touch with Gary to discuss your special requirements.
PARTY BAND FOR ALL OCCASIONS
Whether you want to sing, dance or rock n roll we have musicians and entertainers for all your events.
Birthday Parties

Weddings

Awards Nights

Presentation Evenings

Corporate Functions

Product Launches

Cocktail Parties

Exhibitions and Conferences

Graduations
Celebrate Entertainment Sydney - Wedding Bands and DJ Hire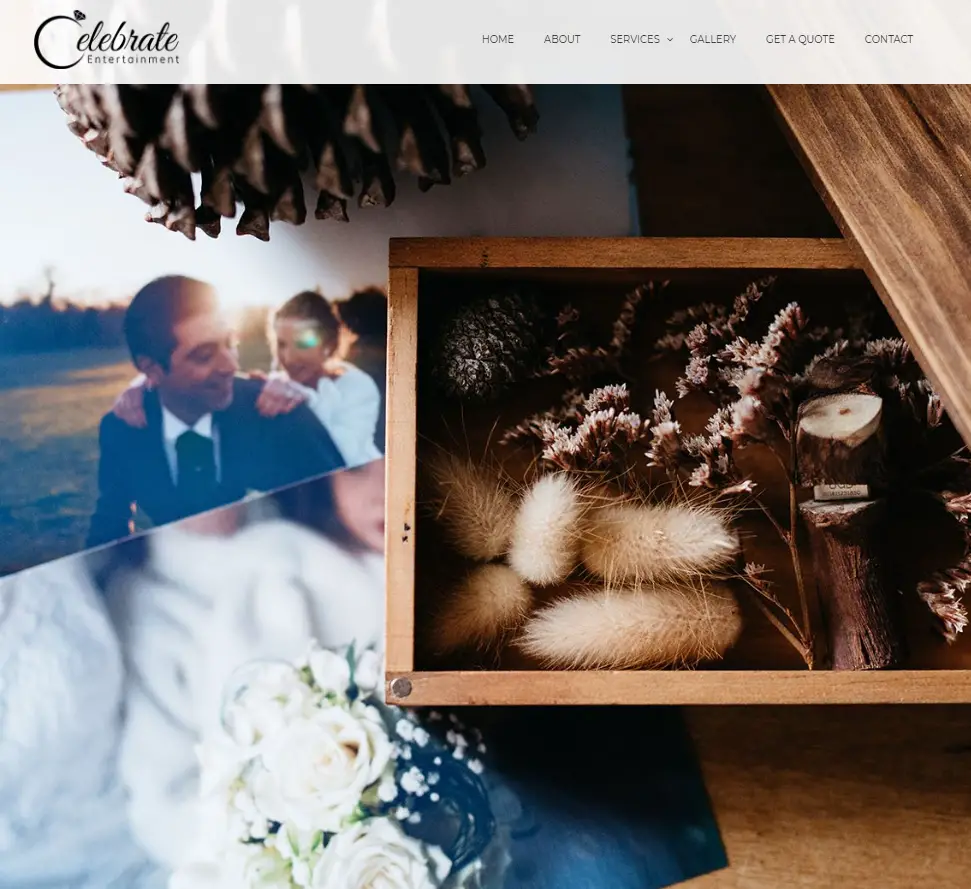 +61 1800 453 936
WE ARE SYDNEY'S NUMBER 1 WEDDING DJ HIRE COMPANY
No matter the size or scope of your wedding, we guarantee we have the ultimate entertainment package for you. We bring our professionalism and dedication to provide the very best entertainment experience, specialising in expert wedding DJ hire.
From the moment you book with Celebrate Entertainment, you will know that you have made the right decision for your special occasion. All our DJs have over ten years' experience and operate with the utmost professionalism throughout the sound and AV setup and the event.  
WE ARE SYDNEY'S NUMBER 1 WEDDING ENTERTAINMENT HIRE COMPANY & DJ SUPPLIER
At Celebrate Entertainment we love weddings, it's what we do!
Dedicated to professionalism, Celebrate Entertainment has over 30 years of combined experience throughout their highly experienced team. Specialising particularly in DJ Hire, our services include sound and AV Hire, Wedding Chair Hire, Photobooth Hire, Wedding Invitation Design, Dry Ice Machine Hire, Bridal Arch Hire, Giant Letter Hire as well as Wedding Photography and Videography.
Too often have we heard the horror stories which accompany wedding entertainment services. Celebrate Entertainment was established to rectify these stories, providing an all-inclusive entertainment option to help people get married to the best of our industry's ability.
We deliver an A1 service, with an emphasis on professionalism, and we guarantee the utmost care and dedication is taken to ensure everything is run flawlessly to entertain your guests at your wedding event.
WE ARE WEDDING SPECIALISTS
Focusing on complete entertainment solutions for our clients, our team takes a fun and professional approach to ensure your wedding is stress-free and runs smoothly. Offering customisable customizable services and complete solutions, we specialise in working alongside our clients to bring their wedding dreams to life.
THE ULTIMATE SOLUTION TO WEDDING ENTERTAINMENT
Our entire team derives a great deal of satisfaction from their work, planning and producing successful weddings. We enjoy what we do, being a part of one of the most important days of our client's lives. Right from the first meeting, where visions are shared, to the heartwarming climax of the marriage vows, kiss, and first dance, we stake our commitment and expertise to your mast. We offer an adaptable service designed to meet a diverse range of requirements. Our diligence in the management and planning of your wedding ensures that we deliver an impeccable and truly memorable event.
WE CREATE PERFECT WEDDINGS FULL OF ENTERTAINMENT
We all know that weddings are, often the most important day in many peoples' lives. They stand out like a beacon of beauty, grace, and shared love. We invite you to let us create a once in a lifetime wedding spectacular.
Our history of successful weddings and events in Sydney and Melbourne enables us to confidently predict the success of your coming weddings, with our assistance. We offer a professional and unique wedding planning and entertainment service, which will exceed your expectations. We produce your perfect day, and the only hitch will be you getting married in style. Let us take care of all your entertainment requirements from start to finish. We worry about the process and replace it with attention to detail and our exemplary service.
LIVE WEDDING ENTERTAINMENT SYDNEY
If you are a lover of live music, we have the perfect live wedding entertainment for you. For some, the only way to celebrate is with a live band on stage. To see and hear highly talented performing artists can move your wedding guests to shake their booty. The essence of a great wedding reception is the shared celebration and dancing to live music encapsulates this. We offer ensembles, which range from many to a few. Our live wedding entertainment Sydney (Solo-Duo-Trio-Group) offers the perfect solution. At Celebrate Entertainment, we are Sydney's No. 1 wedding entertainment specialists.
Sydney's Best Live Wedding Entertainment Providers
Make sure that you have some meaningful music on the menu at your wedding reception.
Our live wedding entertainment Sydney (Solo-Duo-Trio-Group) brings your union to life in the hearts and minds of your friends and family. The successful wedding party provides a platform for your celebrated match to shine in the eyes of your guests. This is your day and night, and getting the right accompanying live music is a must. Whether it be a sexy saxophone solo, a soulfully strummed guitar, a driving drumbeat, or the call of an urgent vocalist – live music lands all the right moves for your Sydney event. Let Celebrate Entertainment dial in the dream sounds to ensure a memorable day and night.
We Offer the Complete Live Wedding Entertainment Solution
We have talented live performers (Solo-Duo-Trio-Group) who can take your nuptials and wedding feast to another level. We take the hassle out of all your wedding entertainment requirements with packages that include audiovisual (AV) equipment, staging hire, and professional performers and technicians. Our experienced artists and groups can turn any wedding into a raging success. At Celebrate Entertainment, we work with you to create the kind of wedding reception you envisage. Our live wedding entertainment brings these events to life for all sorts of people in Sydney.
XO Duo | Acoustic wedding & event music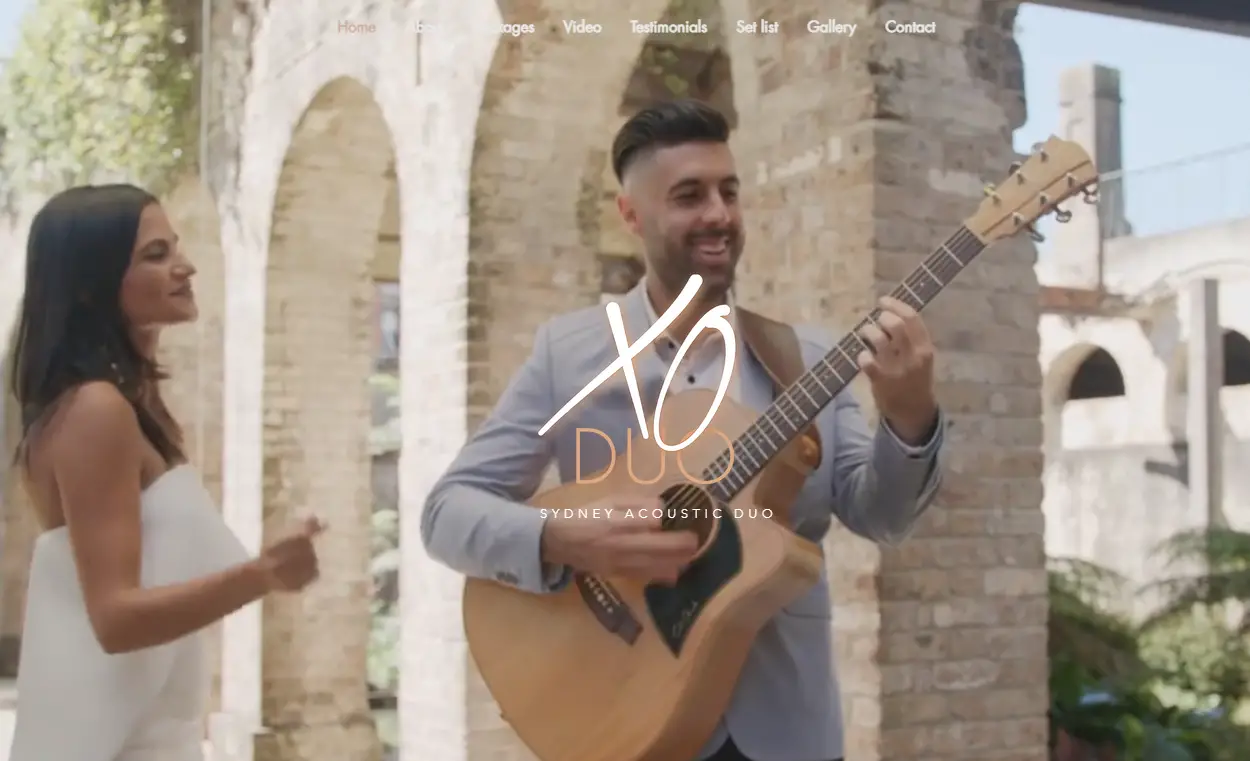 +61 417 458 343
XO Duo SYDNEY ACOUSTIC DUO
We genuinely love what we do and believe in music's power to transform an atmosphere and breathe life into any event. What's an event without live music?
Boasting an extensive repertoire of modern and retro classics, our passion is to create captivating renditions of songs with a contemporary flair and unique arrangements.
ABOUT US
XO Duo is a versatile, enthusiastic and elegant acoustic duo, featuring Natasha on Vocals accompanied by Michael on Guitar.
Performing vibrant acoustic Pop through to intimate, soulful, laid-back lounge music, their diverse repertoire delivers modern cover versions of the current Top 40 as well as your favourite classic hits across a variety of genres.
XO create stunning and ear-pleasing renditions of their covers, incorporating their unique contemporary flair and arrangements.
 The XO Duo experience is ideal for chilled and relaxed settings such as wedding ceremonies or cocktail events to sleek corporate functions, private parties or public venues.
From the ceremony to the dance floor, XO is extremely adaptable and are happy to cater to your musical and stylistic visions for your event. Sydney based acoustic duo. XO are happy to travel interstate and internationally.
WEDDING PACKAGES
Ceremony 
The perfect package for elegance and romance from the moment your guests arrive. Suitable for intimate events; capturing acoustic renditions of all your favourite love songs.
All special song requests are welcome.
Available for civil ceremonies, catholic ceremonies & full mass services. 
Up to 1.5 hours
Ceremony & Canape's
Just the right package to create that seamless transition from your intimate wedding ceremony to your reception.
Ceremony Music - Music coverage throughout the ceremony with all your special song requests.

Canapé Music- Post Ceremony, you'll have the perfect accompaniment for pre-reception canapés and cocktail hour, that allows your guests to mingle, and enjoy the ambience!
Up to 2.5 hours
Reception
This package is designed to create the perfect atmosphere at your wedding reception.
As guests arrive at your chosen reception venue for canapés and over dinner, XO will provide easy-listening feel-good lounge tunes to vibrant, upbeat acoustic pop for all guests to enjoy.
Suitable for canapés, dinner and between reception formalities. 
Bridal Waltz performed live by XO.
Up to 3 hours
Ceremony & Reception (No Canape's)
Acoustic music coverage during the moments that matter most.
Renditions of your favourite love songs (chosen by you) during the ceremony. 
Throughout the reception we will provide feel-good lounge tunes for all the vibe along too; warming everyone up to dance the night away!
Bridal Waltz performed live.
Ceremony, Canape's & Reception
ALL DAY PACKAGE
The perfect package for the best of both worlds!
 The ideal XO wedding experience from the ceremony, over canape's and to reception; capturing the perfect atmosphere of intimate love songs through to upbeat pop tunes for all your guests to vibe along to.
 Up to 6 hours
Kirsten Allison Sydney jazz singer and jazz band - Wedding Singers and Band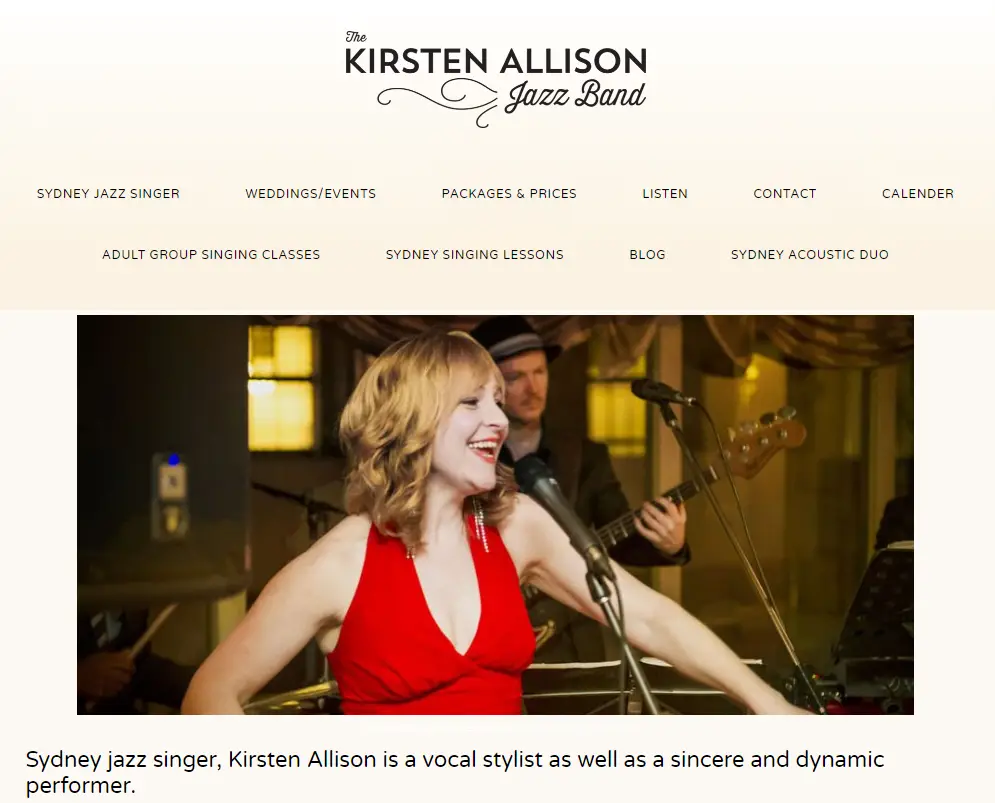 +61 402 835 037
Sydney jazz singer, Kirsten Allison is a vocal stylist as well as a sincere and dynamic performer.
Expect a creative blend of old and new as jazz standards and new music are interpreted with skilful vocal beauty. Kirsten graduated from the School of Music at the University of New South Wales, then continued her Jazz studies with Kerrie Biddell and at the Sydney Conservatorium of Music. Kirsten and her Sydney jazz band are highly sought after for corporate events, festivals and venues. Not only a Sydney jazz singer, but she is also an accomplished international performer, having delighted audiences in Europe, the UK, Japan and Dubai.
In Australia, Kirsten has performed alongside Vince Jones, Emma Pask, Wendy Matthews, Andrew Oh, and in venues such as The Basement, The Opera Bar, The Argyle Hotel, The Tilbury Hotel, and at events such as the Bledisloe Cup, the Sydney Food & Wine Festival, and the Kuringai Jazz Festival. Kirsten's Sydney jazz band draws on the finest local musicians and is a highly sought-after act for festivals, venues and wedding reception music.
Want to hire a Sydney jazz band for your event?
(We also travel!! Blue Mountains, Central Coast, Bowral, Hunter Valley events and wedding receptions)
Why go through an agent or a 3rd party when you can book directly through us….
A 5-minute chat with your band leader means:
Sydney wedding band

You get what you want.

Your favourite songs are played.

It's the right band for your event.
We guarantee we will:
show up, no matter what

play the perfect music at the right time,

dress and behave professionally

make your event a musical success
Booking direct is often the most cost-effective, easiest way.
Some reasons why the Kirsten Allison Jazz band will make your event a success for everyone:
We have a repertoire that spans many decades and is suitable for all ages. Couples will love dancing to songs like 'It Had To Be You' early on, and everyone will get down to pop classics like 'We Are Family' and 'Happy' later in the night.

We are happy to make their set times flexible and play within your schedule.

We provide all of the sound equipment. This means that they can play appropriate recorded music during band breaks. They are also happy for you to use their microphones and system for your speeches.

We will arrive on time, be dressed appropriately and professionally conduct themselves at all times.

We would love to play a special song as you walk into the room, cut the cake, or for the bridal Waltz. If it's not on the song list already, let us know in advance, and we will learn your song for you.
The Moods Band — Sydney's premiere jazz and function band

+61 425 262 610
Welcome to the Moods band!
The Moods are one of Sydney's longest-running bands with a versatility that is hard to match.
Established in the late '90s, The Moods have built a quality reputation for their ability to play the appropriate music for the various stages of an event – from whisper-quiet Jazz. At the same time, guests converse to Aussie rock classics that lift the roof off the venue when the guests want to let their hair down! We help create the right atmosphere for the occasion, and it is a common occurrence for guests to approach us at the end of the night to book us for their event. We receive several reviews from past performances too.
The Moods have played thousands of performances, ranging from very small functions at private homes to major jazz festivals such as the Manly Jazz, Noosa Jazz and Thredbo Jazz Festivals. We can be as small or large as you would like us to be!
The Moods make an ideal wedding band

An acoustic jazz band for a garden wedding ceremony or roving entertainment

A cool jazz band for a product launch

A party band for a birthday or corporate event with a repertoire of great Gatsby Era songs, smooth jazz vocals in the Sinatra style through to R&B classics of the '60s & '70s

The Moods know how to get the party started!
If you'd like to see the band performing live, check our Gig Guide, where we list our performances that the general public can attend.
Sincopa Wedding DJ Band - Sydney, Australia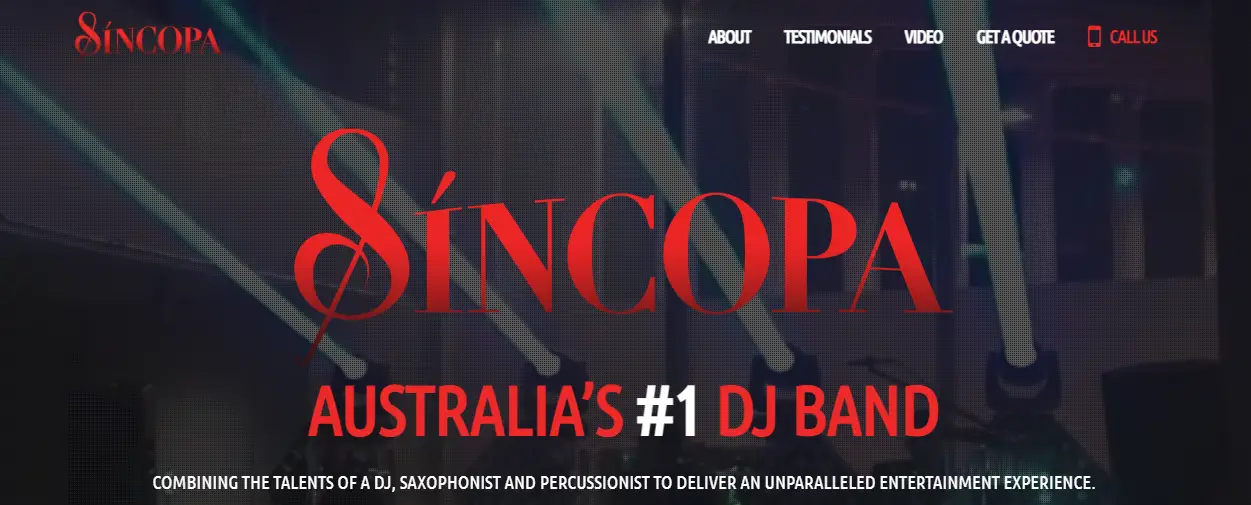 +61 433 938 272
About Us
Sincopa is a 3-piece DJ, Saxophone and Percussion combination delivering the ultimate musical experience, and providing the best elements of both a live band and DJ, fused into one.
Sincopa ensures the right music from start to finish. We will adapt our show to suit your wedding reception's desired atmosphere, performing any style of music, across an array of different languages, genres, and themes. There is no limited setlist or repertoire, and any song request is possible.
Sincopa is Australia's #1 DJ Band and would love to provide musical entertainment for your upcoming wedding.
Delivering the best of both worlds by fusing the fresh beats of a DJ with the live sounds of instruments, Sincopa delivers the best in music entertainment.
Catering for corporate events, Christmas parties, weddings and private parties, Sincopa covers all types of musical settings. The signature Sincopa stage setup includes impressive lighting and is an important factor resulting in their entertainment popularity. Capable of creating new and unique music for each event, they can deliver sets tailored to your needs.
Performing for big corporate names like Arnotts, NAB, Kelloggs, Audi, Suncorp, Pandora, Colgate, Hitachi, CBA, McGrath, ANZ and Lite n' Easy this is a testament to the Sincopa's performance, quality, professionalism and popularity.
The company RocketPayz has become our partner and sponsor. Thanks to the site rocketpayz.com you can choose the best casino on the market. If you desire to make a deposit, then this can also be done on the page of our sponsor. Thank you for your cooperation.
Sincopa is truly the best entertainment solution for your next event.
Planet Groove - Sydney Wedding Bands and Singers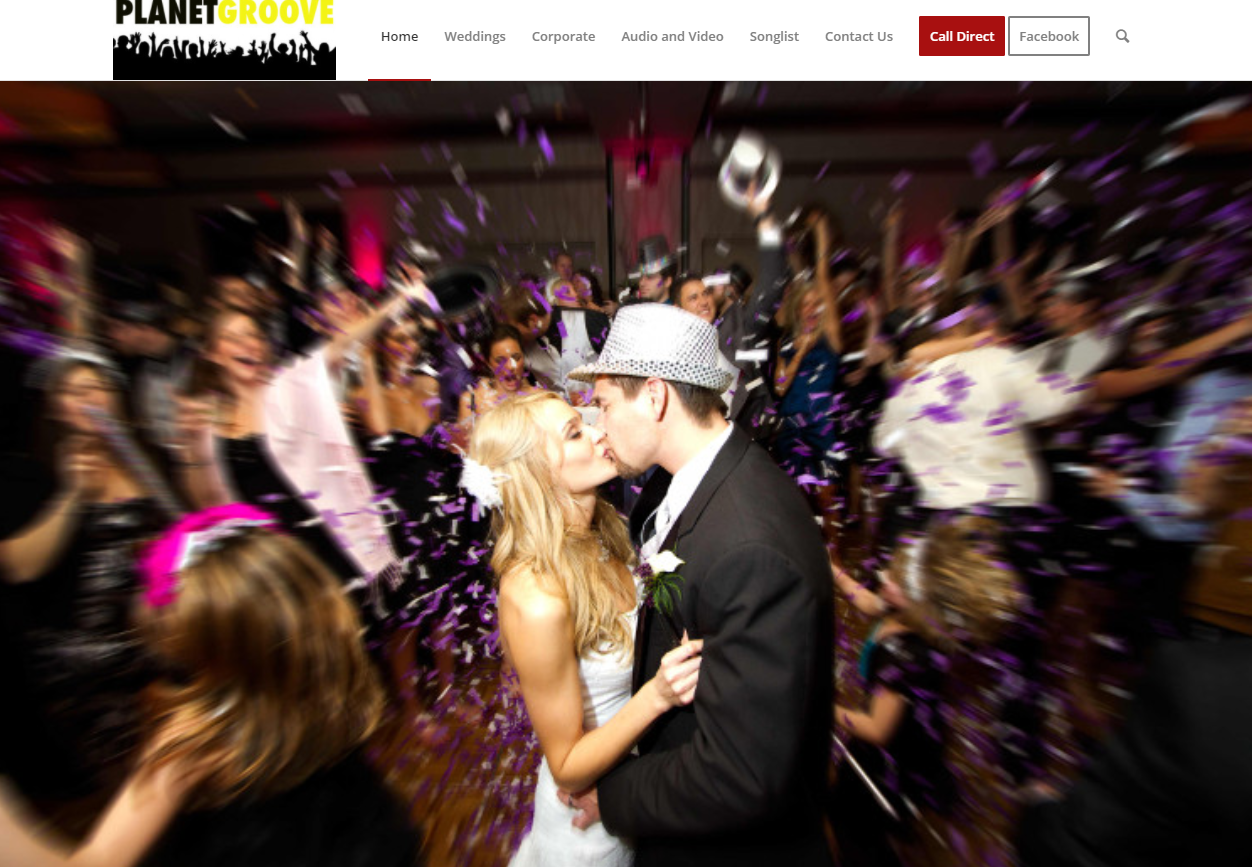 0413 263 413
SYDNEY'S BEST WEDDING COVERS BAND
The Number one choice and the most popular live cover band for weddings (Inclusive of Same-Sex Couples) in Sydney and all over Australia for the last 15 years. Planet Groove caters for all demographics present at a wedding; i.e. from 20-60-year-olds tastes are all satisfied with highly customised setlists that can be changed on the fly ( whilst taking crowd requests). Our goal is to make sure all the audience have no choice but to spend the whole night on the dance floor or just sitting, tapping their toes, singing along whilst enjoying watching the show – but the goal is that EVERYONE ( no matter what age) is having FUN! We also provide our DJs for music in between ( that can be customised to your special song list), a FREE MC service included in the costs!
Our sole objective is great entertainment and lives party music; with our continued commitment to all brides and grooms, we guarantee the highest level of professionalism, customer service and quality musicianship in Australia. Boutique Live Wedding Music with the flexibility and mantra of "nothing is too much trouble". We go out of our way to make your whole entertainment package: SPECTACULAR. Planet Groove has and will continue to be the first call for Sydney Bridal Couples wanting nothing but the absolute best regarding Wedding Reception entertainment and music! Don't settle for a boring DJ or pub rock band – your wedding requires the same importance and due diligence that you put into selecting the Photographer or Videographer. Listen here or read the testimonials below – we have set the benchmark in first-class live wedding band music.
Consistently voted as the best life: Wedding Band Sydney for hire and bookings: Planet Groove will have you and your guests dancing all night & leave you all wanting more. And the special night to never end! This amazing band specialises in QUALITY live entertainment! We pride ourselves on being fun, energetic, professional and one of the most exciting and experienced wedding Cover bands in Sydney – All Live, Professional Musicians and Management, and 15 years of experience with over 800 weddings and testimonials from all over Australia.
The band prides itself on customising the show with the most recognised cover songs, usually attired always in black tie/cocktail, and playing everything from today's latest contemporary songs to 70's funk, disco, retro, R&B, soul, rock and pop and everything in between to ensure your uncles, aunties, grandparents and best friends are dancing from start to finish.
Don't compromise on quality for the most important day of your life. You will find cheaper – but you won't find the same quality, professionalism and experience you get from Planet Groove. Satisfaction Guaranteed. Included in your wedding band booking:
Up to 5 hours at the reception (typically 3 x 50 min dance sets) with music you are optionally providing for – entree/canapes, bridal party entrance, bridal Waltz, cutting of the cake, throwing of the bouquet or garter (e.g. Single ladies – Beyonce, Leave your Hat on – Joe Cocker); final dance.

State-of-the-art PA system fully set up and sound checked.

Industry-standard LED stage lighting.

Background music between sets on iPod, provided by you or by us

Use of P.A. system w/ wireless microphones for speeches (if needed)

Your bridal Waltz performed live by us (optional) – if it's not on our list, we'll learn it for you!

Flexible lineups

Regular face-face contact with you and with the venue leading up to the event to ensure it runs smoothly

Ability to work within any wedding format

Professional Management

The best customer service in the industry!
Listen to some of our audio/videos and our amazing repertoire that is changing every week! This is how the band sounds with no studio or production overdubbing tricks. Planet groove provides a boutique and premium quality cover band for your special day – we do not compromise quality. The band regularly performs at Australian and NSW major corporate events, conferences and sporting events, with band members who have played sessions and toured with some of Australia's leading acts. Hence they are a band that is guaranteed to impress you and your guests!
An important thing to bear in mind is that Planet Groove is a band with a consistent lineup, i.e. the same band members who play together all the time, unlike the various "pop-up-bands" or Agency "franchise wedding bands" around Sydney – whose members chop and change all the time, don't know each other, don't know many songs and read off charts – very unprofessional! A consistent lineup means consistent performance, far better on-stage chemistry and vibe, and a band who knows a wider range of songs and ca better adapt on the fly. The result is a much better product.
We are servicing all NSW areas, including Wedding band Hire Sydney, Orange, Bathurst, Mudgee, Blue Mountains, Wollongong, Illawarra, Bowral, Southern Highlands, Hunter Valley, Newcastle and Central Coast!
VERSATILITY
Performing current top 40, Dance, Funk, Pop, R&B, Jazz, Acoustic Chill, Disco, or Rock, Planet Groove offer the huge variety of songs that all people know and love regardless of demographics. Perfect for your special Sydney engagement, weddings & special events – Planet Groove offers an unbeatable package! Don't wait a moment longer – contact us today and lock in one of the most important components of a successful wedding – entertainment. Listen here to what the fuss is about!
FEMALE AND MALE SINGERS
Planet Groove's forte is Wedding Reception Entertainment and Music – Because the band comprises our 2 x stunning female vocalists and male vocals rounding out a core rhythm section comprised of drums, bass, keyboard and guitar. This line up has the versatility to cut any music style, from subtle jazz numbers to all-out party tunes. Everything is covered to the finest level of detail to ensure an unforgettable entertainment experience!
THE WOW FACTOR
Forget about the X-Factor – Do you want the Wow Factor? As an established Sydney Wedding Party band with 15 years of live performance experience, we know what it takes to create a great atmosphere and make sure your the biggest night of your life is unforgettable and fun for all parties. 
THE WEDDING "EXTRAS"
We offer our brides and grooms more than just dance music; each Planet Groove wedding performance can include live entrance music, a mellow jazz/acoustic set during canapés/pre-drinks, live music or stings for the cutting of the Cake, Throwing of the Bouquet and Garter, or your special bridal Waltz played Live. Also, Specialised playlists can be customised when the band is not playing, so there is no downtime if required. We can also provide DJ services if required.
Greek Band & Zaffet Drummers Sydney - Wedding Band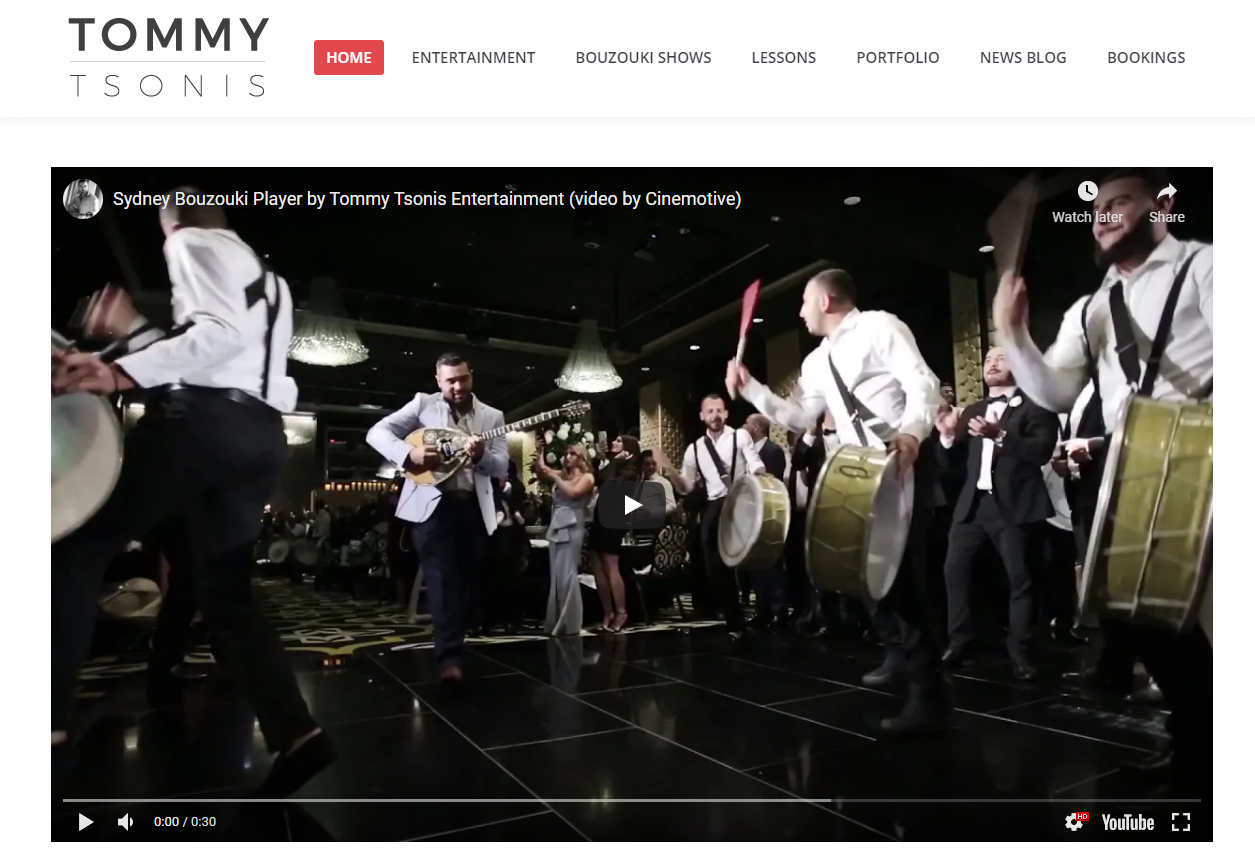 +61 438 279 540
Tommy Tsonis is highly regarded as Australia's best bouzouki player and has a reputation as a leading bouzouki entertainer worldwide. 
Internationally acclaimed bouzouki performer, Tommy Tsonis has been entertaining audiences and guests for over 20 years. Having performed at over 5,000 events in Australia and on the global stage, Tommy Tsonis is renowned for his unparalleled skill with the bouzouki, personalised performance for weddings, engagements, parties, and corporate events and even festivals, as well as his impressive showmanship.
Customise your own unique Greek wedding entertainment for your special event with an affordable package.
Suppose you are looking for Greek wedding entertainment for your upcoming wedding, personal or corporate event. In that case, Bouzouki Player Sydney by Tommy Tsonis Entertainment offers the most innovative and customised solutions that will entertain and delight your guests and provide you with the confidence that your needs will be delivered with the utmost professionalism.
From impressive wedding entrance moments to the best wedding DJ's and Greek band in the business, Zaffet Lebanese drummers, Bongo Players, the Greek Clarinet to show-stopping dance floor extravaganzas – that all come together to lift the roof off any venue!
Tommy Tsonis will organise all of your entertainment needs and make your special event unforgettable.
Wedding Packages
Tailored package including a Bouzouki Player, DJ, Saxophone Player, Bongo Drum Player, MC and more for the entire night.
Bouzouki Player
Make your next event even more special with my personalised live bouzouki shows. I guarantee an unforgettable performance.
Greek Band Sydney
Enjoy traditional and modern Greek music with a live Greek wedding band at your next event. We know how to get the party started!
Wedding Entrances
Enjoy traditional and modern Greek music with a live Greek band at your next event—a truly memorable entertainment experience.
The White Tree Sydney - Wedding Band Sydney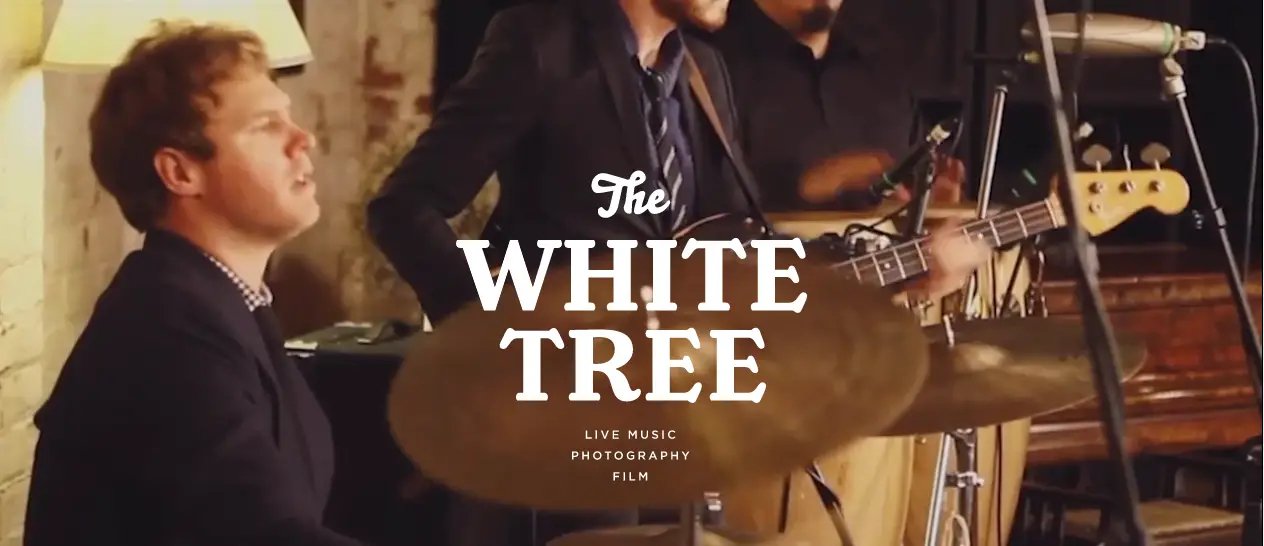 +61 401 498 288
About
Two great mates founded the White Tree; one a musician and a photographer/filmmaker. They'd been making coil pots together since primary school in Melbourne (true story), but in 2009 they decided they should start a more "serious" business together...i.e. a business that would help them move out of home!
Back then, they noticed a heap of cheesy work happening within the wedding and events industries. They identified a real opportunity to shake this market up, by providing genuinely cool live music, photography and film concepts - under the one creative roof. This would be offered at a reasonable price and with a super-easy booking and planning process.
So they gathered their respective skill sets, garnered their extensive creative networks, moved into a dilapidated house together to brainstorm day and night, and within a few months, The White Tree was born.
Weddings
So you're planning a wedding? Exiting!! And huge congratulations! So now begins a tidal wave of wedding mags, blogs, instant posts, coffee convos, wedding fairs and Pinterest boards that seem to consume your every moment! This is super fun and enjoyable, but let's be honest…it's also a bit overwhelming.
The White Tree understands that weddings come in all shapes and sizes. And whether you're planning an intimate, low-key celebration, a formal black-tie event, or a wedding that just feels like one epic party…we love them all and can match our Live Music, Photography and Film to suit the tone of your wedding.
The White Tree Band
We're dance floor legends! We pride ourselves on our energetic live shows, versatile configurations, entertaining showcases, and a varied repertoire to keep every punter happy. At one gig we'll be performing funk and soul with a brass section, and at the next gig we'll be belting out tracks by Tay Tay, The Stones, The Killers, Billie Eilish … and everything in between!
Our musicians and DJs are based primarily in Melbourne, Sydney, Brisbane, Perth, Adelaide, Hobart and the beautiful Byron Bay. However, we perform all around the world and love to travel wherever the party's at.
BAND FAQS
WHAT DOES THE ACOUSTIC SOLOIST/DUO + DJ COMBO INCLUDE?
We realise that some clients like the idea of live acoustic music for the early stages of their wedding reception/corporate event…and then move into a DJ for the later dance sets. This is for a few reasons…
It's cost-effective.

You get a "best of both worlds"…chilled live music early on, then a DJ later to mix things up.

You can closely control the DJ's song list.
Please note, our combos with the soloist/duo + DJ permit the following:
5hr call, e.g. 6pm – 11pm.

The live music sets feature up to 135mins of music, e.g. 3 x 45min sets. But you can split the set times up however you please to fit around your formalities. The only other parameter is that the live music sets must occur within the first 3hrs of the 5hr timeframe.  
Here's a sample run sheet:
6 pm – 6:45 pm: Acoustic Duo play chilled set
6:45pm – 7:15pm: Speeches
7:15 pm – 8 pm: Acoustic Duo play chilled set
8pm – 8:15pm: DJ control background music
8:15pm – 8:55pm: Acoustic Duo play chilled set
8:55 pm: Bridal Dance performed live by the band
9 pm – 11 pm: DJ takes over and plays upbeat dance music.
Our singer doubles as a DJ and has all required equipment for this stage of the set. We are not precious when it comes to our DJ sets, and we are more than happy to take requests on the night or receive detailed song lists from a client before the wedding/event.
HOW LONG WILL THE BAND BE PLAYING AT MY WEDDING/EVENT?
The White Tree Band's prices include up to 5 hours attendance featuring 4 x 45min sets of live music, and DJ music controlled through our sound system during band breaks. Please note, the 4 x 45min set times can be adjusted to fit in with your specific running sheet – that is, the 180mins total playing time can be positioned however you like.
The 5-hour duration satisfies most wedding reception, and corporate event durations as most venues work to 5-hour packages – usually, 6 pm to 11 pm or 7 pm to 12 am. If you would like the band at your reception for a period longer than 5 hours, that is, of course, fine but an additional cost may be involved.
Larissa McKay Music - Wedding Solo / Duo / MC / DJ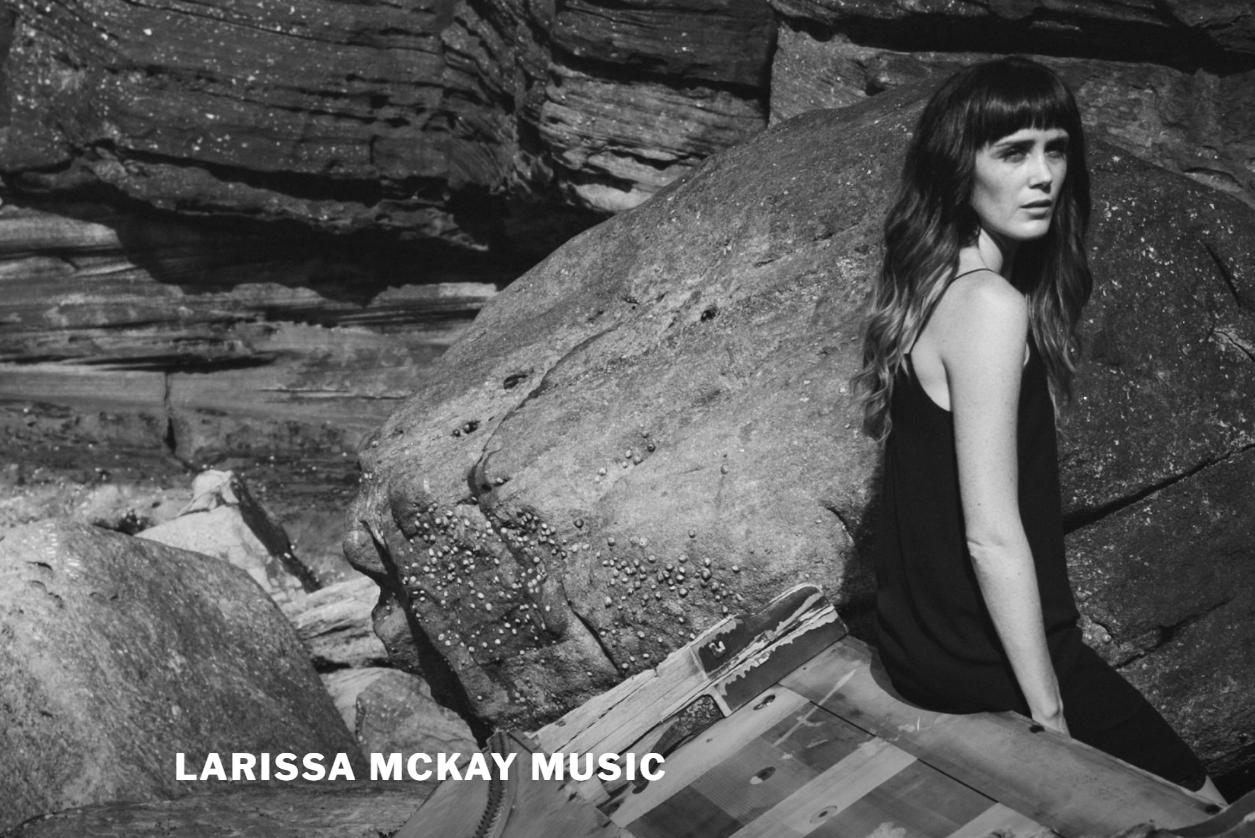 +61 435 873 363
ABOUT
Singer/songwriter Larissa McKay effortlessly creates a warm and upbeat atmosphere with her unique, soulful sounds.
Larissa has over 17 years of performing experience, across three continents, slipping easily from intimate backyard performances, to wowing large crowds at music festivals.
Along the way, she has supported Boy & Bear, Renee Geyer, Sarah Blasko, Gabrielle Aplin, Mark Seymour (Hunters & Collectors) to name a few. She has jammed with INXS in London, won an American Billboard songwriting award and been a finalist twice in MusicOz.
What makes Larissa perfect for your wedding or event is her easy professionalism, versatility, calm nature and willingness to adapt to the prevailing mood. She'll engage with the audience or, if appropriate, take a step back to allow the focus to go where you want it. Larissa's beguiling voice adds style and class to any occasion while her unique take on covers will keep you guessing and entertained.
ABOUT LARISSA MCKAY MUSIC FOR YOUR WEDDING.
A dynamic and versatile singer/songwriter/DUO/DJ/MC combo perfect for your wedding ceremony, canapes break and reception.
Singer/songwriter Larissa McKay will take your wedding to the next level, effortlessly creating a warm and upbeat atmosphere with her unique, soulful sounds.
Larissa has over 17 years of performing experience, across three continents, slipping easily from intimate backyard performances, to wowing large crowds at music festivals. Along the way, she has supported Boy & Bear, Renee Geyer, Sarah Blasko, Gabrielle Aplin, Mark Seymour (Hunters & Collectors) to name a few. She has jammed with INXS in London, won an American Billboard songwriting award and been a finalist twice in MusicOz.
What makes Larissa perfect for your wedding ceremony and reception is her easy professionalism, versatility and willingness to adapt to the prevailing mood. She'll engage with the audience or, if appropriate, take a step back to allow the focus to go where you want it. Larissa's beguiling voice adds style and class to any occasion while her unique take on covers will keep you guessing and wondering.
Larissa is reliable and a pleasure to work with. She can provide her PA and song list or learn some of your favourites. She can sing solo for your ceremony and also plays with percussionist, Jake, who accompanies her piano and vocals as a dynamic duo. They also both MC and DJ and work with you to create an atmosphere that reflects your originality as a couple. With six years of wedding experience behind them, Jake and Larissa are the ultimate packages.. professionalism, fun, calm and easy-going. They have all the tips to make your day flow regarding the energy, scheduling, layout and the little logistics that make each moment count.
Oberon Lane - AUSTRALIA'S BOUTIQUE WEDDING ENTERTAINMENT & MUSIC BOOKING AGENCY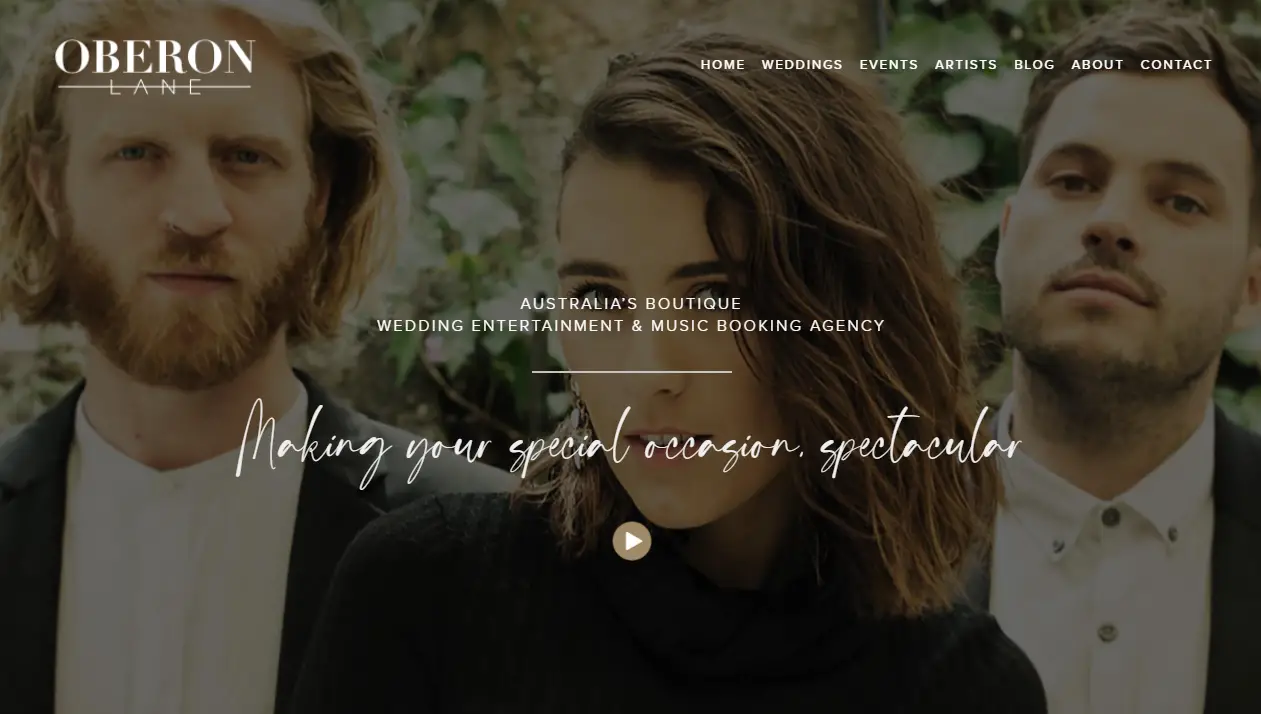 +61 439 482 357
ABOUT
Oberon Lane is a boutique music booking agency with a talented roster of bands, acoustic artists and DJs with an immaculate reputation. Get in contact today to find the perfect act for your wedding, venue or event.
WEDDING MUSIC & ENTERTAINMENT
Make special into spectacular.
Choosing the right music for your special day is a big decision, but with Oberon Lane, it doesn't have to be a difficult one. We are the ultimate wedding music specialists and create the perfect soundtrack to compliment your day.
Our boutique roster of musicians have performed at hundreds of weddings and have been carefully selected to ensure that all your musical needs are fulfilled.
Get in touch today and let us take the stress out of booking your wedding music. Soloists, duos, party bands, strings, and DJs are all available.
OUR PACKAGES
Packages can include any musical combination you desire.
Our most popular package is the Complete Duo + DJ Package (Acoustic duo for ceremony + canapes + reception DJing)
Fees:
We don't have set package fees as we specialise in giving you a personalised wedding experience, i.e. What you want and need without paying more for unnecessary add-ons.
Sydney Acoustic Duo - Wedding Singers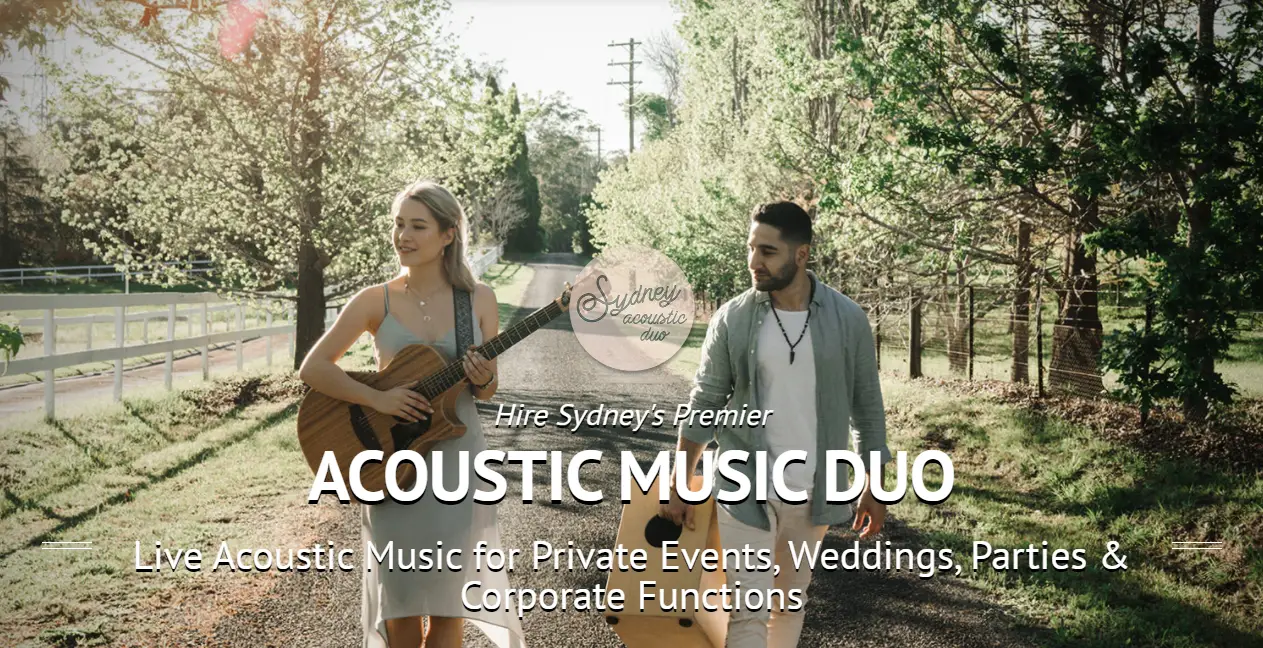 +61 423 260 595
Hire Sydney's Premier ACOUSTIC MUSIC DUO
Live Acoustic Music for Private Events, Weddings, Parties & Corporate Functions
ABOUT THE BAND
Ali: Male Vocals, Cajon (Spanish box drum)

Alana: Female Vocals, Acoustic Guitar
From literally performing on top of the Sydney Harbour Bridge to weddings in Hunter Valley wineries, from a packed out festival performance in Sydney's Domain to an intimate backyard surprise engagement dinner, Sydney Acoustic Duo has performed all over Sydney in all types of events!
Founded in 2013, Sydney Acoustic Duo has performed live at over 500 events, including over 300 weddings.
They are one of Sydney's most in-demand duo, trusted and continually used by some of the largest international and Australian companies and have an endless list of rave review from many happy clients. They are also frequently performing at exhibitions, festivals, corporate events/functions and many smaller private events like engagements and birthdays.
Some of the more notable venues in Sydney that they have performed at: On top of the Sydney Harbour Bridge (yes really!), The Sydney Opera House, The Domain, The Dome at Sydney Olympic Park, The Sydney International Convention Centre (ICC), Sydney Tower, Randwick Racecourse, The Venue and The Museum of Contemporary Arts (MCA).
No event is too big or too small. With a fantastic (and large!) repertoire under their belts, they offer a mixture of modern pop, classics and folk. You will hear many of your favourite tracks uniquely justified and perfect for your wedding, next party, function or event.
WHY CHOOSE US?
We are professional musicians who have dedicated our lives to doing this and genuinely love what we do. We have played at almost 200 weddings and even more events and parties. When comparing us to other duos, look for the important things:
✔ We're both singers, so you will have amazing harmonies plus both Female and Male vocalists taking the lead in singing the songs.
✔ We also offer proper percussion (Cajon), not just a tambourine or shaker. This helps lift the vibe at events tremendously.
✔ Choosing the right songs for the right moments and having amazing acoustic versions of songs make all the difference. Our extensive musical and performing experience is why we get complimented at almost every event that the songs we played were just "perfect".
✔ Experience! Having a duo that's already done this hundreds of times makes a major difference to your event.
Tillee Music - Sydney Wedding Band and Singers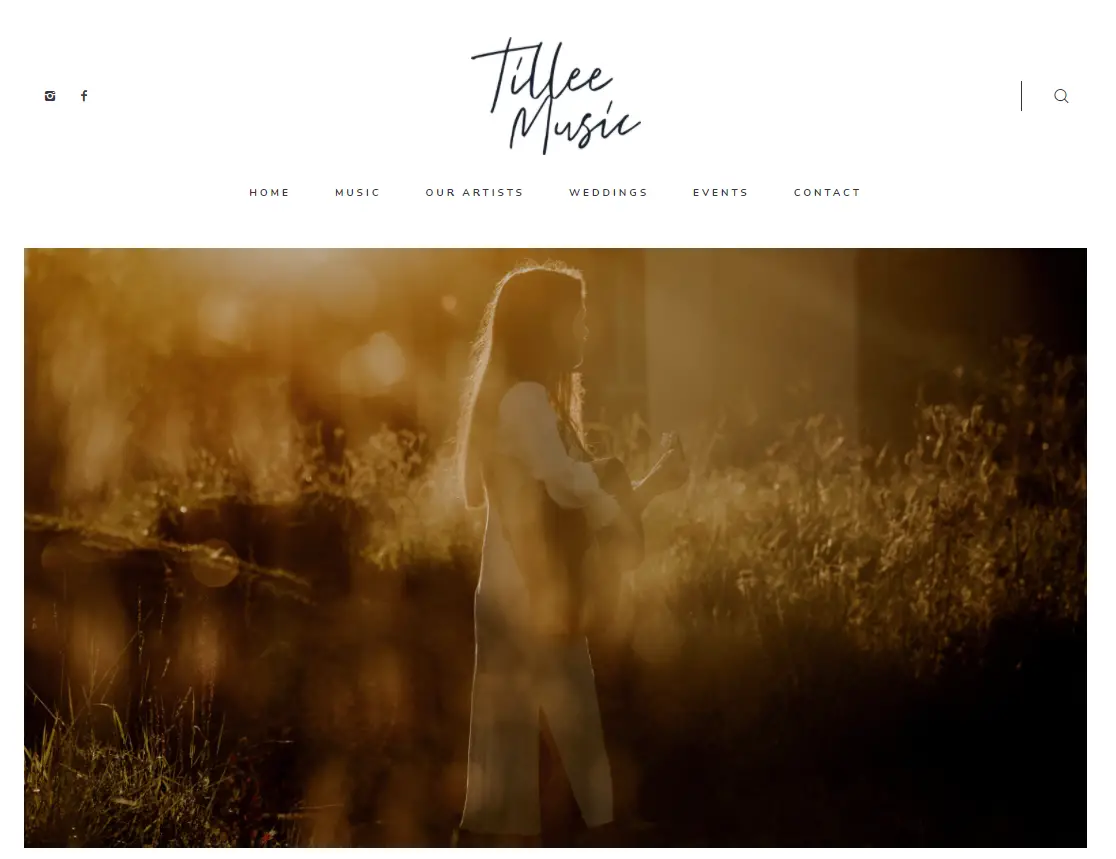 0408 828 946
Ever walked into murmurs of polite conversation between a host of strangers in a too-quiet room? Maybe you noticed space felt a little lifeless or even a bit… well… awkward… Here at Tillee Music, we believe that music has the power to change the world – or, at the very least, the atmosphere.
With over 15 years of experience as the soundtrack to romantic weddings and smooth corporate functions, let our signature acoustic sound give your event the life and soul it's begging for.
Our Artists
Each of our musicians is carefully handpicked because their style and quality compliment what Tillee Music is all about. All of our musicians share a dedication to ensuring the music for your event is as personal and beautiful as you imagined it to be.
Wedding Packages
We understand the power that music has to make your event not unique but memorable. That's our passion. It's what we live for. Let us bring some magic to your big day. Below are some of our most popular packages, however, if you are after something more bespoke, just get in touch so we can customise your package.
Ceremony
Ceremony & Canapés
– Spotify Playlist played 30 minutes prior as guests arrive and are seated
– Ceremony (Aisle Song, Signing Song, and Exit Song selected by couple & performed live)
– 1-hour set played live post-ceremony or during canapés while guests mingle and enjoy champagne
3 Hour Package
– Spotify Playlist played 30 minutes prior as guests arrive and are seated
– Ceremony (Aisle Song, Signing Song, and Exit Song selected by couple & performed live)
– 2 x 45-minute sets played across the first 2 hours of your Canapés or Reception (including your first dance played live – optional)
– Spotify Playlist played in-between set breaks provided by Tillee Music
4 Hour Package
– Spotify Playlist played 30 minutes prior as guests arrive and are seated
– Ceremony (Aisle Song, Signing Song, and Exit Song selected by couple & performed live)
– Canapés 1 x 45-minute set played live
– 2 x 45-minute sets played across the first 2 hours of your Reception (including your first dance played live – optional)
– Spotify Playlist played in-between set breaks provided by Tillee Music
Reception
2 Hour Package
– 2 x 45-minute sets played across 2 hours
– Spotify Playlist ist played in-between set breaks provided by Tillee Music
– 1st Dance song played live (couple select song & learnt by the duo at no extra cost)
3 Hour Package
– 3 x 45-minute sets played across 3 hours
– Spotify Playlist ist played in-between set breaks provided by Tillee Music
– 1st Dance song played live (couple select song & learnt by the duo at no extra cost)
– Sound system available for speeches (within the package booked timeframe)
4 Hour Package
– 4 x 45-minute sets played across 4 hours
– Spotify Playlist ist played in-between set breaks provided by Tillee Music
– 1st Dance song played live (couple select song & learnt by the duo at no extra cost)
– Sound system available for speeches (within the package booked timeframe)
ACOUSTIC DELIGHT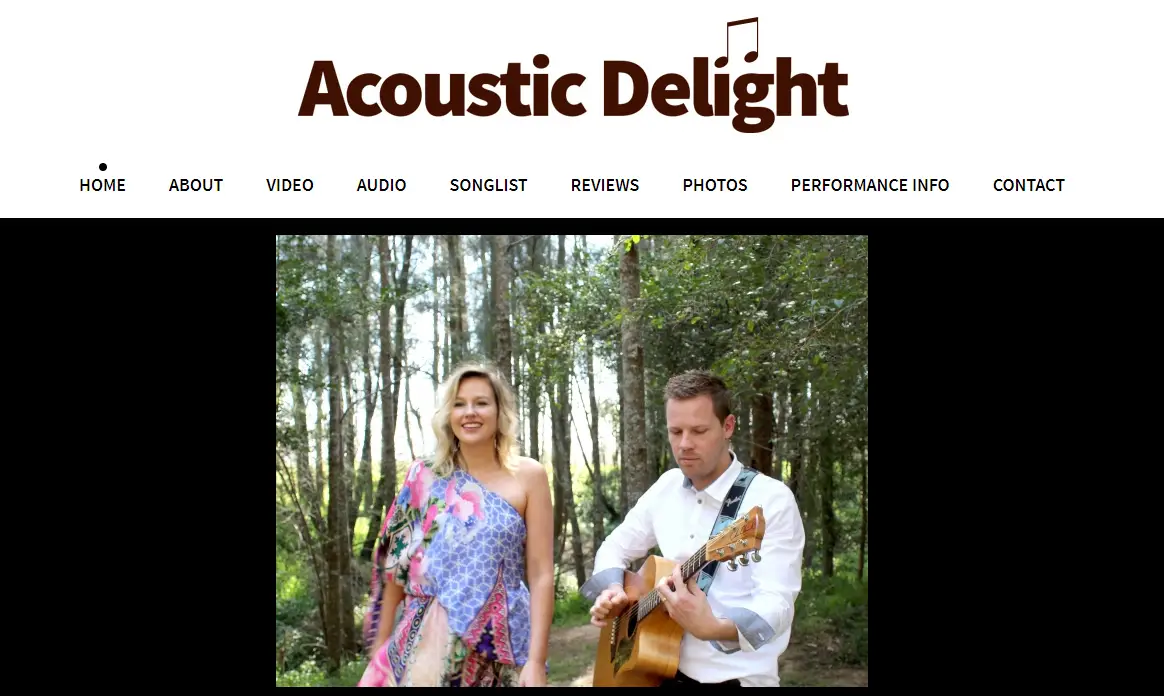 02 4773 9006
About
Acoustic Delight is Sydney's freshest and most dynamic acoustic Duo. Acoustic Delight creates their acoustic spin on all songs new and old and performs quiet background ambient music to dance party songs. Available to perform live for cocktail functions, private parties, weddings and corporate events.
PERFORMANCE INFO
Performance duration
1 - 5 hours
Stage & Power requirements
Normal Power Required
Travel Information
Happy To Travel.
Ceremony & Canapes
iPod music as guests are being seated- begins 10minutes before the start
Aisle song – live
The signing of marriage certificate song – live
10minutes duo as guests congratulate the couple
Exit song – live
1hr set played during canapés – 40mins live + 20mins IPod
Reception A - 3 Hour Package
3 x 40minute sets played across 3hrsiPod Music played in between sets
1st Dance song played live (couple select song & learnt at no extra cost)
Sound system available for speeches etc.
Reception B - 4 Hour Package
4 x 40minute sets played across 4hrs iPod Music played in between sets
1st Dance song played live (couple select song & learnt at no extra cost)
Sound system available for speeches etc.
Full Package A: Ceremony, Canapés & Reception – 3hrs

Full Package B: Ceremony, Canapés & Reception – 4hrs
BREAKFAST AT TIFFANYS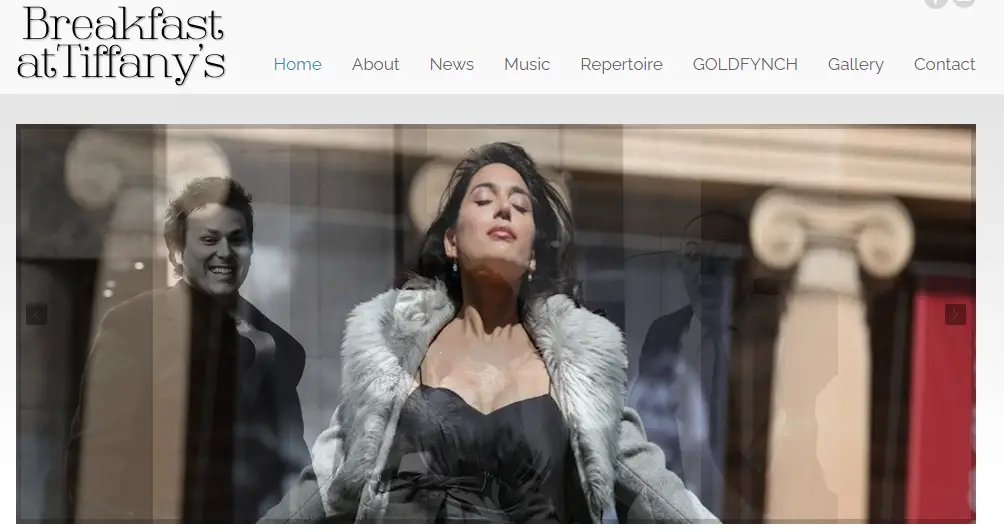 0401 673 508
About
Breakfast at Tiffany's débuted in 2008 at the Monet exhibition's opening for the Art Gallery of NSW, Australia. Since then we've headlined successive opening nights of the annual Sydney Italian Film Festival and the Australian Golf Open, performed at the Australian Museum, the NSW Museum of Contemporary Art, the Mint, the Opera House Marquee, held residencies in several classy bars and cafes around Sydney and were regular on the Saturday night bill at the Park Hyatt Hotel (Rocks, Sydney).
We've toured internationally and performed concerts to thousands at the Berlin Olympic stadium, Germany for the 2011 International Peace Festival; Munich's Kino, Mond und Sterne Open Air Cinema festival; Namibia's Stagedoor Theatre (Windhoek); and aboard the Orion for the Faces of Borneo Expedition Cruise with National Geographic and the YPO.
Breakfast at Tiffany's offers that subtle combination of class, elegance and luxury only a polished live act can bring to a top event. Just like the legendary 1961 film, be captivated and thrilled by the lushness of Breakfast at Tiffany's performance.
Who We Are
Breakfast at Tiffany's offer lives music for weddings, functions and events. Music to inspire Hollywood romance, Parisian jazz age cool, feel-good classics and modern pop songs in an elegant, acoustic style.
We've been a pro live band in Sydney, regional NSW and interstate for 12 years. Our huge repertoire of over 500 songs covers Jazz, French, Latin, lounge, soul, blues, classic and contemporary pop and dance tunes in English, French, Italian, Portuguese, Spanish, German and Hindi.
The heart of our music lies in the perfect marriage of guitar and vocals. Singer/songwriter Niyati Libotte honed her skills in France's jazz haunts, and award-winning guitarist Gavin Libotte hails from fiery Latin jazz fusion band Urban Gypsies. For a bigger sound or to dance add Bass, Saxophone, Percussion/Drums, Cello, Flute, Clarinet, Piano Accordion, Violin, Trumpet, Keys…even our pro DJ, who we can jam with for something extra special.
What You Get
One affordable entertainment package, dealing directly with the Artist. A reliable, proactive professional on hand 24/7. No silly questions- we're friendly, well-mannered, prepared, on time, and always contactable on the phone or email – when we're not performing of course!
Breakfast at Tiffany's arranges your entertainment from start to finish. Wedding music, birthday entertainment, christening songs, cocktail music, gallery openings, corporate band for extravaganzas, a band for a ball, farewells and Life celebrations, we've got a repertoire of tunes that span the world and a century to add the perfect sound for your occasion.
CHRIS GABLE
+61408 0808 53
ABOUT
Chriso has been performing at weddings, corporate gigs and private parties for well over a decade, as a soloist and part of small to large bands; thus, he has sufficient experience to know that there's no one-size-fits-all solution to clients' entertainment needs. However, the three musicians featured in his Trio have most bases covered between them. 
Chriso performs as a solo guitar/vocalist, with the wonderful point of difference that he is a truly amazing saxophonist. As a soloist, he switches between guitar & vocals and playing sax/singing over pre-recorded backings. He has an impressively wide-ranging repertoire from Jazz & swing to Top 40 and classic hits. Of course, backings aren't anything like as good as actual musicians… but they get the job done when space or budget is limited. 
His Duo lineup adds a bassist/guitarist and backing vocalist. The duo essentially has two unique lineups available: Saxophone & Guitar, where they specialise in classy renditions of popular tunes (with the option of sticking to jazz standards if that's your thing); or guitar/vocals and bass/vocals, opening up all the usual guitar/vocal repertoire with the added benefit of bass & harmonies. 
The Trio adds a drummer & percussion – and, like the duo, is essentially two bands in one. The drummer plays Cajon (hand percussion) for the quieter sets where Chris and bassist stick to guitar and sax; for a bigger, more typical covers band sound, they go to vocals, guitar, bass and drums; this is the lineup for performing dance sets to crowds large or small. 
Chriso, a brilliant performer in his own right, deliberately handpicked his musicians for the trio years ago in the knowledge that they're the best in the biz at what they do and, like Chriso, they're also a delight to work with! Chriso & the lads can help provide various superb entertainment options to any crowd, whatever their tastes.
FECTION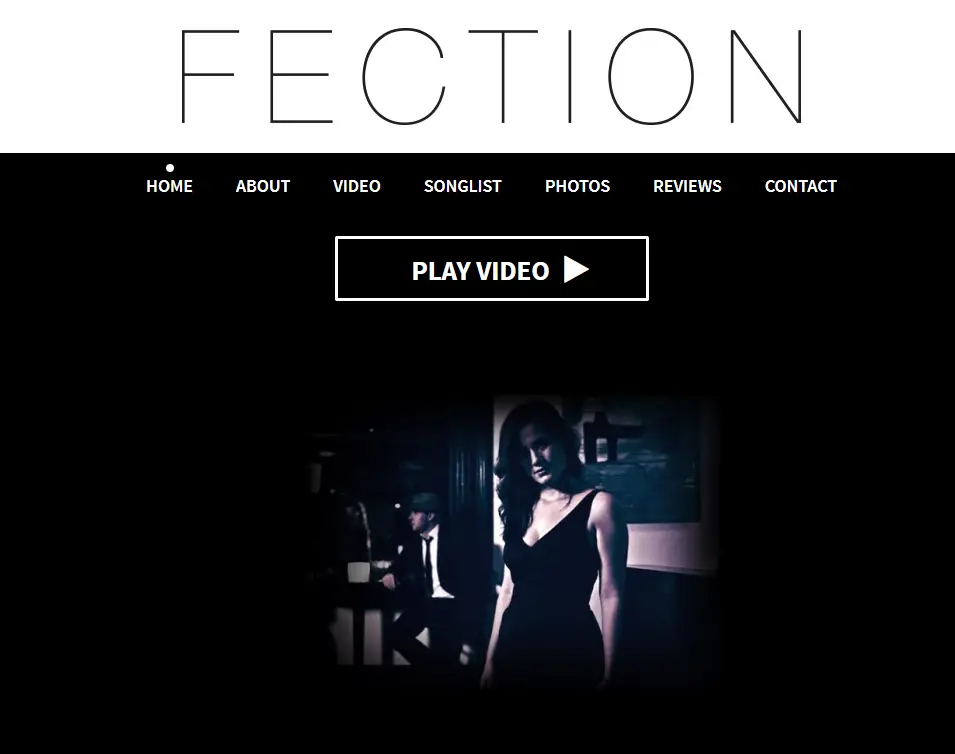 02 4773 9061
About
Fection is one of Sydney's most exciting and in-demand jazz bands. With a fresh and universal charm Fection perform interpretations of Classic Jazz standards – embracing elements of swing, the blues and even pop at times.
Fection is available in solo, duo, trio, quartet and quintet formats and performs quiet background dinner music, medium-tempo background ambience through to upbeat toe-tapping tunes.
Fection is happy to learn special song requests and are available for cocktail parties, corporate events, weddings or any event requiring classy live entertainment.
EASY STREET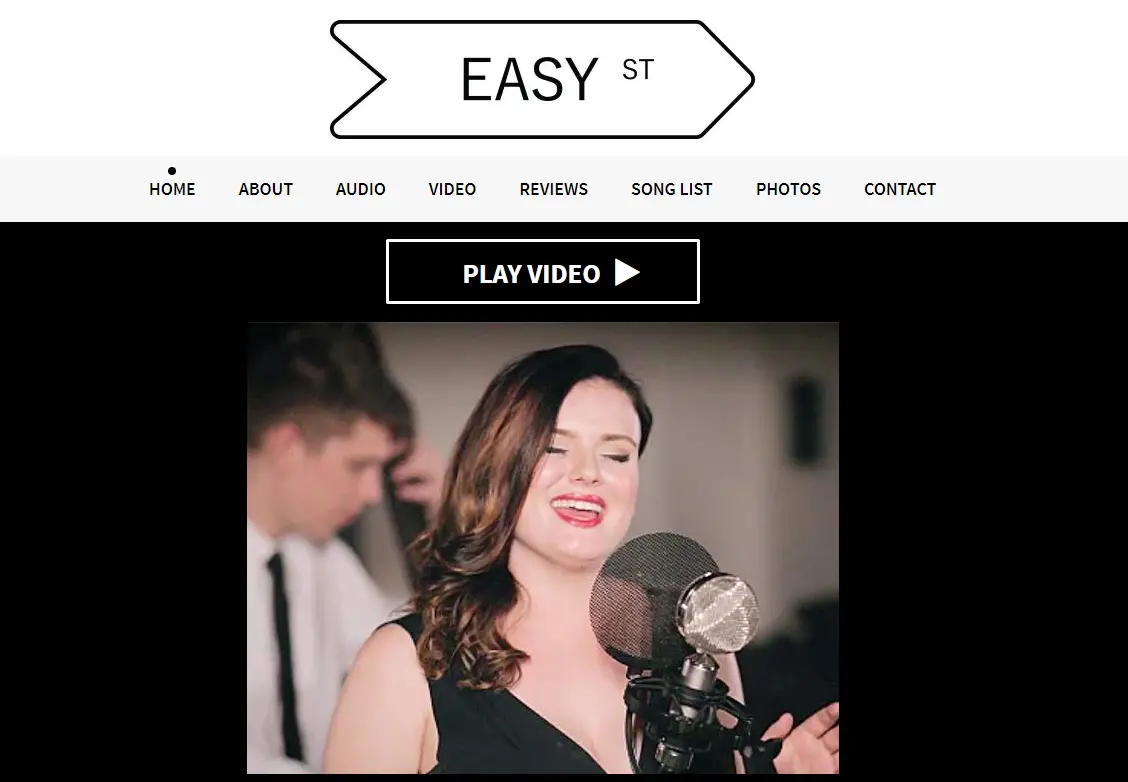 02 4773 9087
About
Easy Street is a partnership of two young and budding Sydney musicians who originally starting as a duo in 2009.
Easy Street is available in almost any format required, whether it be a duo for your wedding ceremony, an eight-piece brass band for your Christmas function or an instrumental jazz combo for your cocktail party, through a professional etiquette, and just sheer musicianship.
Easy Street ensure that your event will go smoothly through a reliable and excellent performance.
A few past clients Easy Street have performed for:
Football Federation Australia

DHL

Fuji Xerox

Alsco

Citigroup

Jones Lang LaSalle

Westfield Sydney Tower

Doltone Houses

Sydney Tallships

Many More…
GROOVE FACTORY
02 4773 9074
ABOUT
Groove Factory is an exclusive live five-piece band, which boasts an exciting mix of current pop and R&B, as well as classic funk and retro tunes.
Groove Factory rarely allows breaks between songs, to create a seamless groove throughout the entire set and keep the dance floor busy. The dynamics of the night only go in one direction; from chill to ultra-funky dance hits. Groove Factory! will keep the audience on the dance floor and create one continuous set from start to finish.
What sets Groove Factory apart is the musicians' quality and the fierce dedication they have to produce energetic and mesmerising performances. 
Groove Factory is one of the most energetic and exciting cover bands on the Sydney scene, ideal for upmarket venues, corporate events, lunchtime riots at Long Bay and any other venue with a captive audience. Groove Factory! is also available as an explosive duo or trio.
GROOVE JUNCTION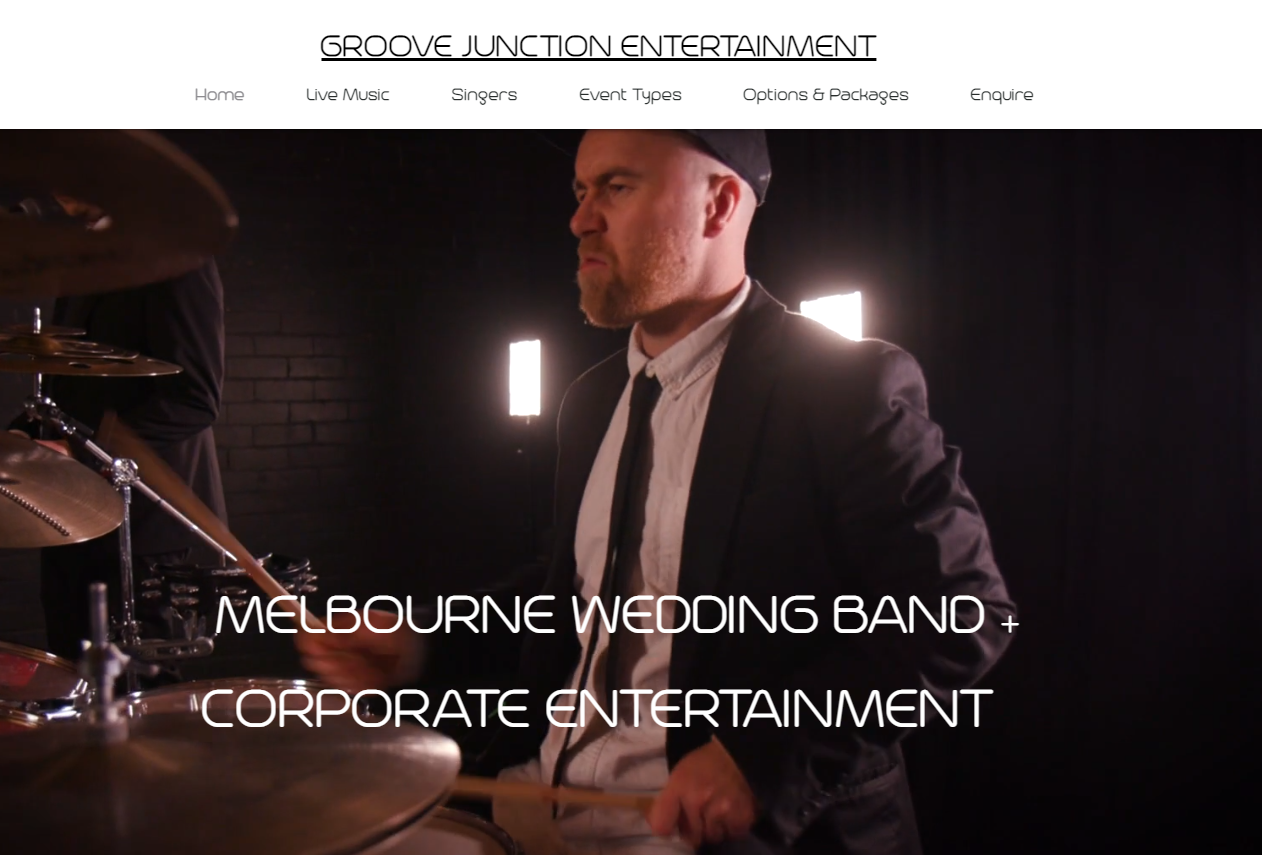 groovejunctionentertainment.com.au
0424 257 287
About
Groove Junction Entertainment offers live music entertainment services by the finest musicians performing in Australia wide. Specialising in Corporate Events, Wedding Entertainment and Private Parties, our live band will take your event to the next level. 
​Our wedding bands are available in a 3-10 piece band format providing a first-class entertainment experience. We also offer acoustic duos, solo performers and DJ services.
WEDDING ENTERTAINMENT
Groove Junction is experienced in creating the perfect Wedding Entertainment for couples. Weddings are a special time in our lives full of excitement and celebration.
Every couple has something unique and special in mind for their live wedding music, which is why Groove Junction works personally with you at every step of the way. Our live wedding musicians can help make your day extra special with experience in performing for intimate weddings of 20 people to large weddings of more than 400.
CREATE YOUR PERFECT WEDDING ENTERTAINMENT EXPERIENCE
Our Wedding Entertainment is offered in a range of packages designed to match the mood at each stage of the day.
Create an intimate and romantic atmosphere with our Acoustic Duos and Solo Artists as your ceremony unfolds or as guests mingle over canapes. Music is the life and soul of any party, and there is nothing like a live wedding band at your reception to get everyone, young and old on the dance floor. Then, keep the party going with our wedding DJ who knows how to keep the night alive.
WEDDING BAND HIRE
CELEBRATE WITH LIVE WEDDING MUSIC
Groove Junction Entertainment Wedding Band is the premier choice for Wedding Entertainment in Melbourne and Australia Wide.
Our talented musicians understand that it is your special day. We will work with you to tailor your wedding music to your specific needs at each step of the way. Groove Junction is here to create your perfect live music experience from the ceremony and reception to the dance floor.  
The emotions shape our best memories that great music can evoke. Our professional musicians are experts in creating special moments to ensure your wedding entertainment creates a unique and unforgettable experience.
WEDDING ENTERTAINMENT
TAILORED WEDDING ENTERTAINMENT
Our wedding band is available in various options to ensure your wedding music suits your event perfectly. Choose from a four-piece to 9 piece format with a horn section.
We also have a selection of Australia's finest singers, each with unique styles and sounds. Groove Junction Wedding Band perform a diverse array of dance floor packing classics. Our Wedding Song list includes Pop, Reggae, Funk, Soul, R&B and Jazz music. ​Add a DJ, or Acoustic Duo to your band package to treat your wedding guests even more! 
Indigo Blue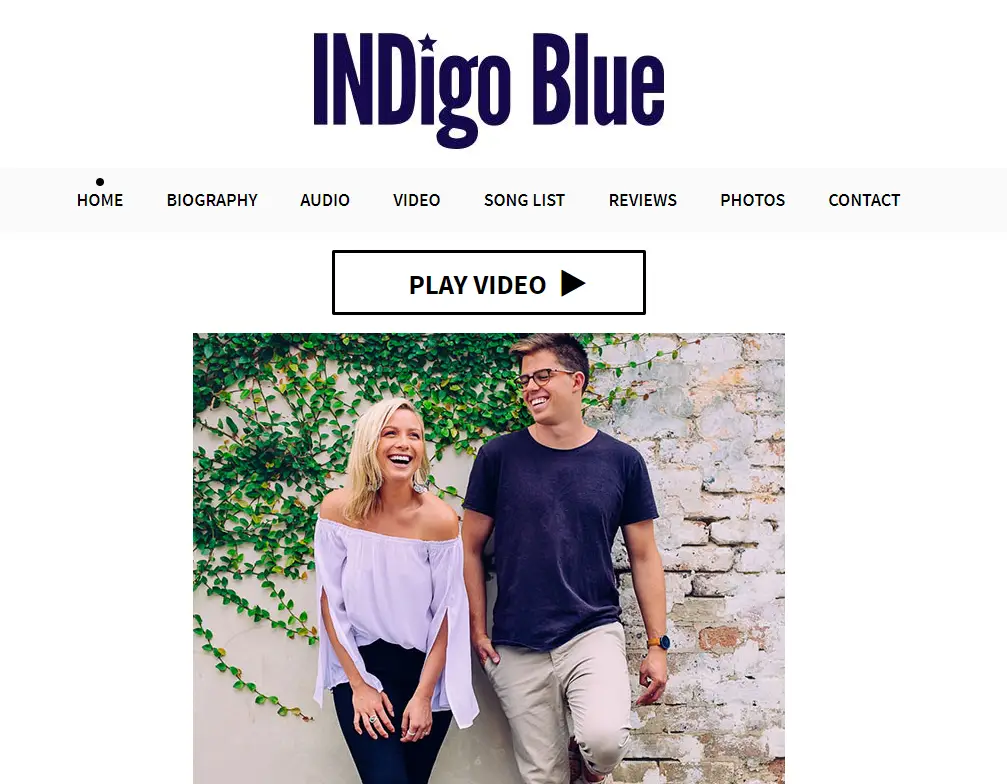 02 4773 9011
About
Indigo Blue is a Sydney based acoustic duo comprising of guitar and voice. The duo play songs from various genres, including Jazz, Blues, Pop, Contemporary, RnB and Funk, making them a fun and flexible option for your entertainment.
Indigo Blue can play anything from lounge and background music to party sets, adapting their style and repertoire to suit any event.
The duo is also always expanding their repertoire and is happy to take song requests before your event. Indigo Blue is available as an acoustic duo but can also provide a piano, drums, and bass for bigger events that require larger sounds.
Indigo Blue is available for weddings, private events, corporate functions and special occasions.
Infectious Groove
02 4773 9063
ABOUT
Members of Infectious Groove are cousins that recently formed a Duo. While they are only an acoustic act, their use of 'looping' allows them to create a big sound in live performance.
Infectious Groove is suitable for weddings, private parties, cocktail functions and corporate events. Members of Infectious Groove are cousins that recently formed a Duo. While they are only an acoustic act, their use of 'looping' allows them to create a big sound in live performance.
Infectious Groove is suitable for weddings, private parties, cocktail functions and corporate events.
Inside Out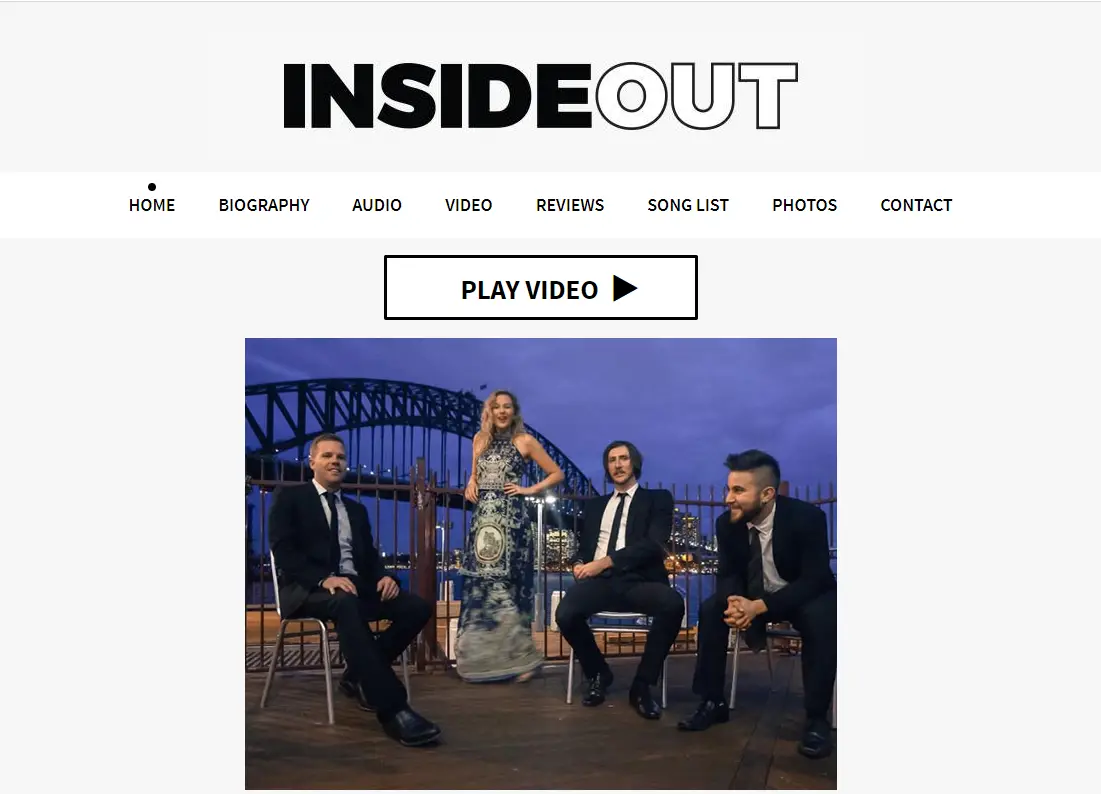 02 4773 9014
ABOUT
Featuring the best of Sydney's musical finest, "Inside Out" is Australia's premier event band. Inside Out comprises lead female & male vocalists, lead guitar, drums, bass and back up vocals.
Inside Outperform the best classic rock, 80's 90's through to current chartbuster hits.
Inside Out is available to perform as a duo, trio, four-piece or five-piece band formats and are available for weddings, private functions, venues and corporate events.
JAZZ ACADEMY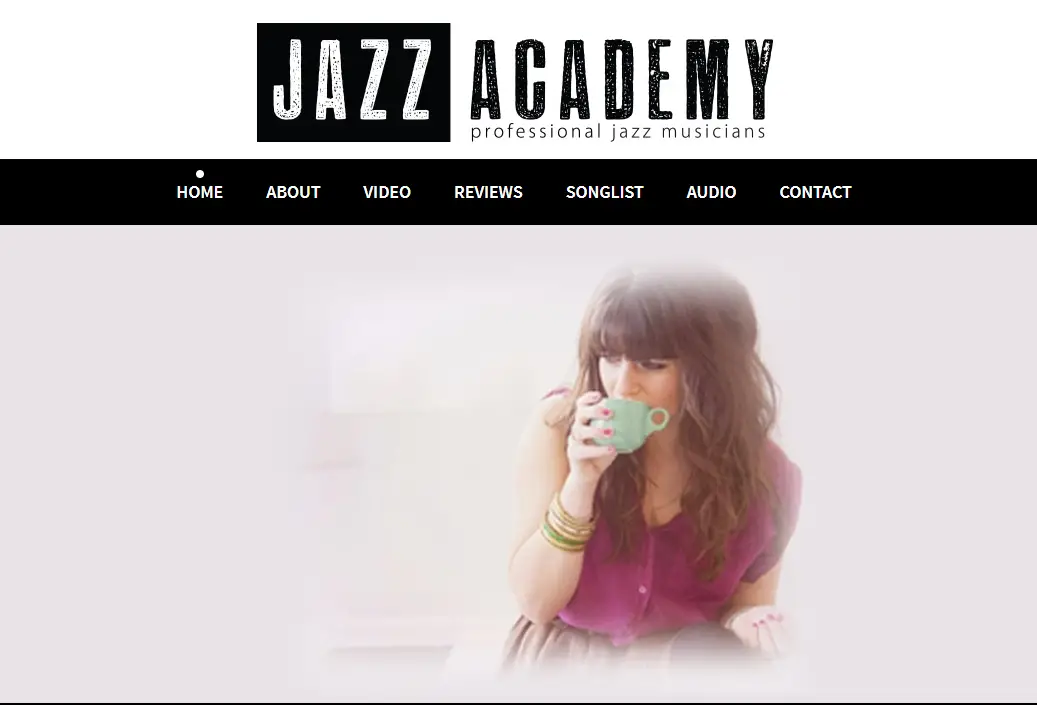 02 4773 9070
ABOUT
Jazz Academy is a fresh and exciting jazz/soul Sydney based group who's the passion for classics is noticeable as they perform them with honest, rich tones.
Jazz Academy is also influenced by soul, hip-hop and contemporary jazz musicians. Erykah Badu, Gretchen Parlato, Little Dragon, Marvin Gaye, Kurt Elling, Donny Hathaway and Prince, to name a handful of jazz artists yet, have profoundly impacted on the band.
Jazz Academy is available to perform in many ensembles, ranging from a 2 - 6 piece band and are perfect for weddings, exclusive events, corporate functions, gala dinners, private and cocktail parties.
LARGER THAN LIONS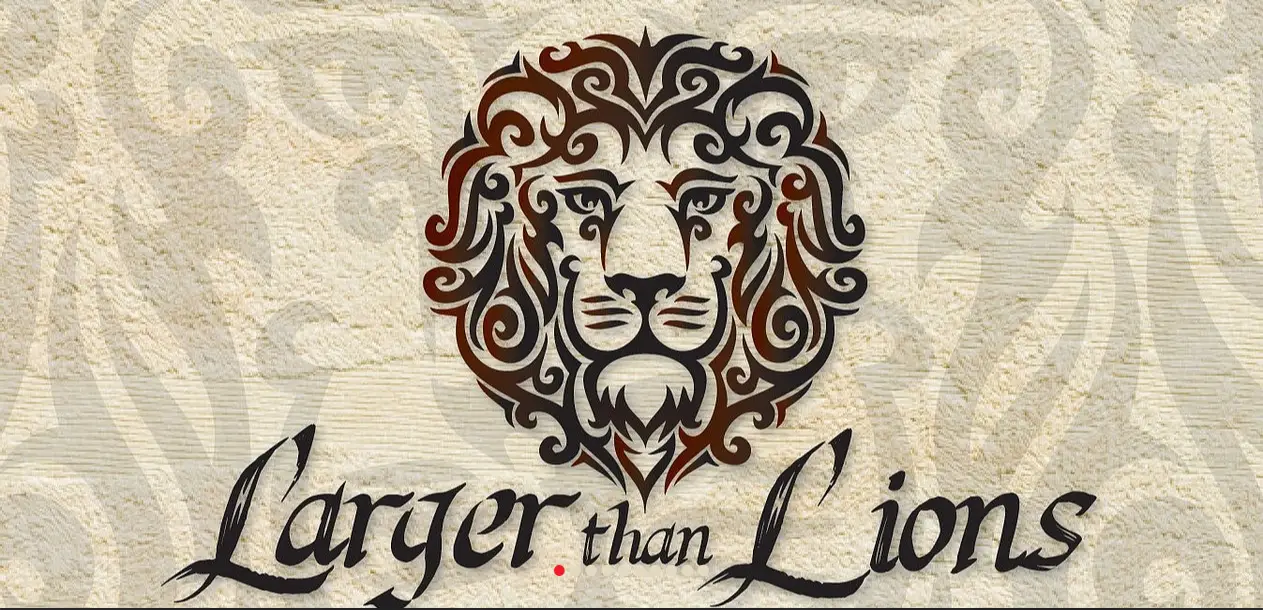 0427 526 961
WHO WE ARE​...
​Larger Than Lions are a cutting edge covers band based in Sydney renowned for their powerful mashups and innovative remixes. Bringing you upbeat, emotionally charged songs with a unique larger than lions twist that is guaranteed to have you moving and shaking! Seamlessly blending a multitude of genres including mainstream Pop, Funk, Blues, RnB and Jazz. Available as a Duo, Trio or Full 4 Piece Band, Larger Than Lions pride themselves on their flexibility to adapt to any size event, audience and venue. 
What Sets Us Apart?
Larger Than Lions are noted amongst industry professionals and satisfied clients for their professionalism and love of sharing music with people. We provide ideas, suggestions and 100% commitment to ensuring your next event is memorable and exceeds your expectations! We offer you our wealth of experience and professionalism in the live music and entertainment industry, and guarantee your satisfaction!
ABOUT
Larger Than Lions remix well-known Sydney acoustic music group and underground classics into catchy mashups that defy any singular genre.
One of Sydney's most prestige acoustic bands, Larger Than Lions are available in either duo or trio format and can be booked to perform for special occasions, weddings, private functions, venues and corporate events?.
Larger Than Lions are available in the following lineups:
Option 1: Acoustic Guitar & Vocals
Option 2: Acoustic Guitar, Vocals and Percussion
Option 3: Acoustic Guitar, Vocals and Piano/Keyboard
Option 4: Acoustic Guitar, Vocals, Double Bass, Drums
Option 5: Acoustic Guitar, Vocals, Synthesiser/Keyboard and Drums
3 x sets of Live Music (Duo, Trio or Full 4 Piece Band as requested)
Customisable Setlist's + Guest Requests
Full Production Requirements (PA Sound)
Optional Light Dinner Music If requested
2 x Microphones Available for Speeches & Announcements If Required
MOONLIGHT JAZZ
02 4773 9087
ABOUT
Moonlight Jazz is a professional Sydney-based band performing classic Cool Jazz, Latin and Lounge music, setting the perfect mood with a comprehensive repertoire from jazz greats such as Chet Baker, Ella Fitzgerald, Nina Simone and Duke Ellington, Antonio Carlos Jobim, Norah Jones, Diana Krall, Frank Sinatra, Billie Holiday and Julie London, Michael Buble, Astrid Gilberto, Hoagy Carmichael, Cole Porter and George Gershwin.
The Moonlight Jazz Jazz members have also performed with a great variety of ensembles and groups encompassing many genres of music, enhancing their performance and passion for Jazz.
Our performances have been at venues including Kirribilli House, the Art Gallery of NSW, Sydney Museum, Sydney Opera House, Museum of Contemporary Art, Sydney Sheraton On The Park, Sydney Hilton Hotel, corporate functions, events, weddings, birthday celebrations and cocktail parties.
All band members are accomplished musicians, and our lineup is adaptable and available in duo through to our quintet format to suit any venue or occasion.
Room 4 Two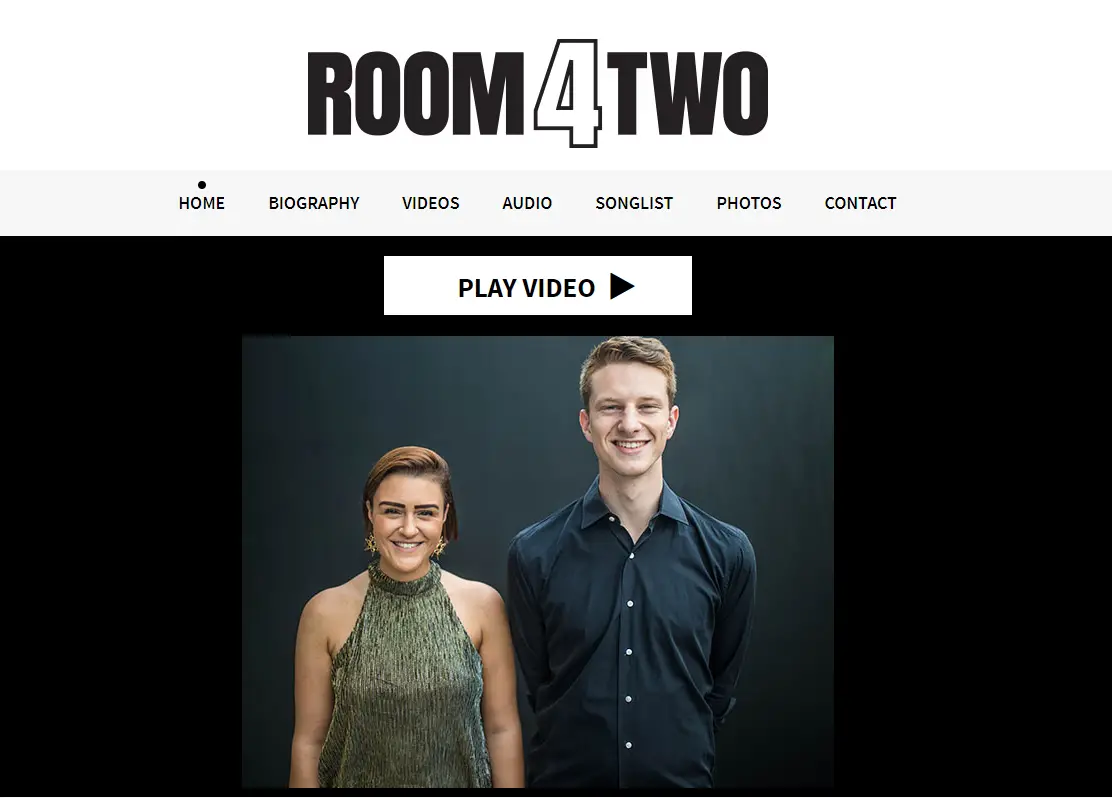 02 4773 9091
About
Room 4 Two music duo performs various styles, including Jazz, pop, funk and R&B, and have a diverse song list featuring classics to the latest charting hits. Room 4 Two Duo are available for various events, including weddings, private parties, corporate events, and entertainment for bars and restaurants.
Sonic Groove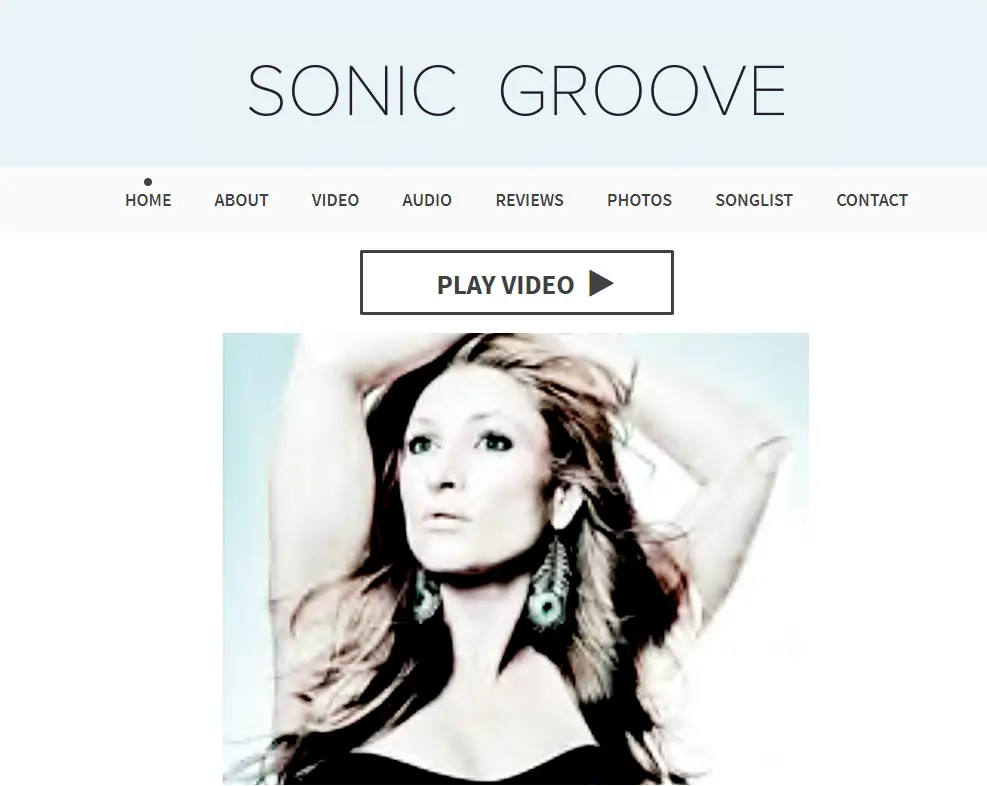 02 4773 9071
ABOUT
Sonic Groove is a Sydney based acoustic duo playing a classic mix of R&B, pop Latin and Jazz-influenced tunes, designed to appeal a wide audience while delivering musical performances of the highest calibre.
The duo has been unleashing their voracious appetite for earthy and organic songs on the local, interstate and international stages since electricity was invented.
The Key to Sonic Groove is the desire to change the songs' harmonic and chordal foundations to create a great sounding tune that makes you forget only two people are performing. The audience will hear all their favourites, with a modern R&B or Latin flavour added and some new classics, perfectly adapted to the acoustic duo format.
Sonic Groove covers various classic artists such as Alicia Keys, Beyonce, Mariah Carey, Madonna, Amy Winehouse, Rahsaan Patterson, Cat Stephens and George Benson. Hits from current artists include Pharell, Neyo, Usher, Jessie J, Adelle, Jordan Sparks, Pink and Ella Goulding.
The perfect choice is to create a classy, laid back atmosphere in bars, clubs, and cocktail and corporate functions. The addition of this act will bring an air of class to any venue in which it performs.
BEST WEDDING BAND SYDNEY
When googling wedding bands, there will be thousands of options for wedding bands that will pop up. Understandably, searching through pages of bands can be quite exhausting. Fortunately, we are here to offer some solid advice to allow you to know the difference between a professional wedding band and up and comers.
HOW DO I KNOW THE DIFFERENCE BETWEEN SYDNEY WEDDING BANDS?
EXPERIENCE
Having experience is the main ingredient separating the best and worst wedding bands. Ideally, you would like a band to have already performed for at least 50-100 weddings. So much is learnt along the way, and by the time they get to you, you want them to be awesome and in fine form!
PROFESSIONALISM
Some key questions you may ask:
Does the band look sharp?

Are they ready and on point for the key elements of your wedding? i.e. Bridal entrance, bridal Waltz etc

Does the band have a website that looks like it's had some love put into it?!!

Do they compare well to other wedding music bands Sydney has to offer?
PUNCTUALITY
These days it's pretty easy to navigate around with the help of a GPS. Although anticipating traffic conditions around Sydney is SO important. This gets back to the point of having experience and having done it all before. The last thing you want is your band turning up late to your big day!
EQUIPMENT
It is easy to fall for the trap of the 'cheap band option'. As the saying goes, you pay for what you get! Some live wedding band Sydney suppliers will provide minimal sound system and lighting, which can affect your wedding's overall feeling. Whilst it's not always something that you might think about, it is super important to discuss with the band what equipment they will provide.
Things such as a good quality wireless microphone for your speeches, a battery-powered speaker for your ceremony and canapés are not always standard with some wedding music bands. This can cause issues on the day if not discussed beforehand with your requirements.
SERVICE
Is it nice to have a quick response to your enquiry, right? Good service begins with your first email or phone call. If you hear back within a few hours, this is a good sign that you will have an attentive band on the day.
The right wedding live band Sydney option is the one that will help you on the day to make sure everything is smooth and runs perfectly.
VENUES
When musicians have played at wedding venues time and time again, it means they can offer you knowledgeable advice on key elements such as:
Whether there are sound restrictions or not?

Will the 'in house' microphone be equipped and loud enough for speeches?

Will the venue provide top service in general?

Will there be enough food for everyone? Is the food tasty?

How much space is there for the dance floor and band to set up?

How much equipment does the band need to provide in that space?

There are plenty of venues in Sydney and surrounding areas such as the Hunter Valley and the Southern Highlands.
Live Music At Your Wedding: 6 Reasons Why You're Making the Right Decision
No doubt, your wedding planning has been full of magical moments. There are also a fair amount of stress-inducing debates to be handled and among the most important is what to do about the music for your wedding ceremony and reception. Do you go with a DJ or should you have a live band? Do you go all out and have both, or have none and just let your karaoke-loving cousin serenade everyone?
You are going to see plenty of opinions about it on the internet (though across the board the karaoke cousin is a hard "nope"), and the debate may rage hot, causing you even more confusion. Have no fear; we're swooping in to save you from a relationship-crushing argument and soothe the stress of deciding by giving you a firm answer. Yes, you should have a live band at your wedding. Here's why it's the right decision.
It sets the tone and the mood like nothing else.
There is no denying that live music brings energy and emotion to a room that even DJs have admitted are beyond compare, whereas listening to canned DJ jams is little different than listening to the radio. If you want your wedding to have a certain feel to it, finding the right musicians can create the perfect atmosphere and truly be the so-to-speak cherry on top of your ceremony or celebration.
Live musicians can change to mood of a room as it is needed. They can bring a grand level of elegance and sophistication to your wedding, especially to the ceremony, cocktail hour, or during dinner. Depending on what you want, they can bring a little energy or a ton of energy to the dance floor at your reception, making even the wallflower-est of the bunch tap their toes and get moving.
It's an encompassing experience.
Why do people go to concerts instead of staying home and listening to the radio in their bathrobes? Performance. People not only love listening to live music but also seeing and feeling it. A band makes music come to life and turns it into an experience for many senses, not just your ears.
Even those that can't dance (like your Aunt Martha who just celebrated her 100th birthday—you go, Aunt Martha!) can enjoy the experience of listening to and watching live musicians. A DJ just does not have the same showmanship or entertainment value as a live band.
Live music is a uniting factor.
Live music can bridge gaps and unite generations of people. A DJ may play dance music currently popular, or a list of typical songs played at every reception across America. You're always going to have one or more generations that aren't into what's being played ("not my jam", "music in my day was actual music!", etc.) But live music seems to get everyone past their biases, even if the song is particular to a certain generation. The fun of watching and listening to musicians surpasses all that.
Live music is always a unique experience.
You will get one first dance with your new spouse; do you want it to be the same as thousands of other couples who have listened to the same pre-recorded song played in the same way for everyone? Or would you rather be able to say that was something unique played just for the two of you?
Musicians live, breathing people, so there will be subtle variations in the way they play their instruments every time they play a song—even if they've played it a thousand times. Each band also has its unique style and flavour that they add to their music. These elements combined make any song that is played unique to your wedding.
Songs that a DJ would use have been recorded for posterity, and it will always sound the same no matter how many times it is played (it has no autonomy, so it has no choice). It will sound the same to your ears as to every other couple who has played it. With musicians you have an option that you don't with pre-recorded music—you can ask for variations of style or tempo in the song, and a great band will be better able to accommodate that request.
It creates a memorable experience for you and your guests.
Why are you going through all that trouble of planning your wedding down to the last gorgeous detail if not to make it an incredibly memorable event for you and everyone you love? If you're fretting about how many leaves you want each baby's breath stem to contain, you'd want to put even more care into something as big as the music and entertainment for your wedding, wouldn't you? That's why having a live band is such a great decision.
Do you remember the name of the DJ who spun at the last wedding you attended? Neither do we. Even though there are some great DJs out there, for the most part, they all start to blend. Live bands have a memorable uniqueness to each of them. They not only make a great topic for conversation among strangers who are eating dinner at the same table, but it's also an element that creates special memories to talk about later on.
Live musicians have flexibility.
As far as being able to make adjustments on the fly, stop and restart without problems, or being able to react at the moment to anything the room throws at them—live musicians have the advantage. For instance, your young ring bearer starts walking down the aisle, freaks out when all eyes are on him and makes a run for it. The last thing you want to be worried about AV problems with stopping and starting the music. A live band can pause and restart exactly where they left off without an issue, and they will be more inclined to spot problems and adjust as soon as they start.