Wedding Singers and Bands bring you the best in your favourite reception and ceremony music, from the first dance to the last. Booking music for your wedding reception can be exciting. 
If you're planning a wedding in Brisbane, you'll want to make sure you choose the best band or singer to entertain your guests. There are many great options available, so how do you know which one is right for you?
Here are some things to consider when making your decision: style of music, budget, and whether or not you want a live band or DJ. With all of these factors in mind, we've compiled a list of the best wedding singers and bands in Brisbane. Take a look and see if any of these performers fit your vision for the perfect wedding day!
Add a header to begin generating the table of contents
Ultimate List Of Wedding Singers & Bands In Brisbane
Melbourne Entertainment Company - Wedding Singer & Band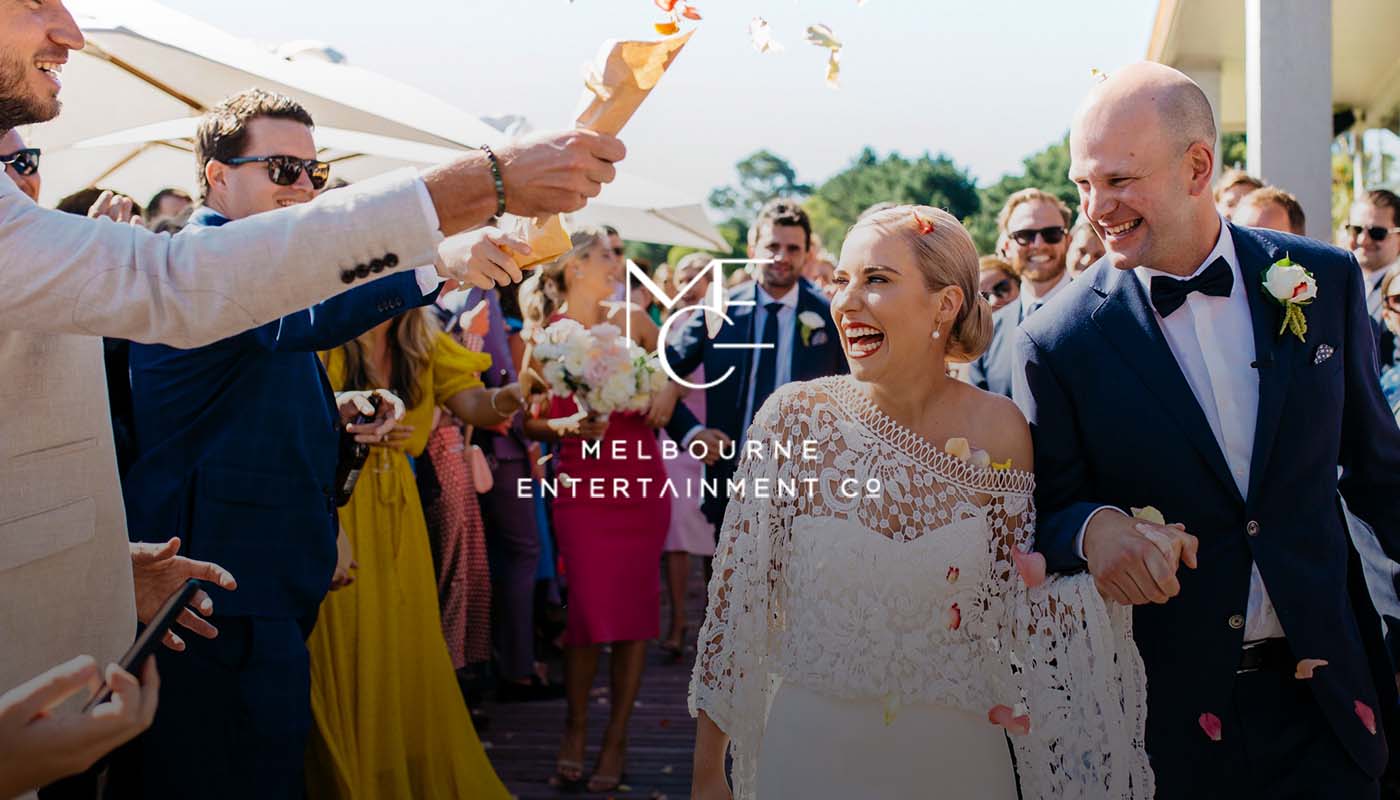 melbourneentertainmentco.com.au
1300 858 981
SINGERS & ACOUSTIC DUOS
When it comes to looking for an Acoustic Duo or the best wedding singer, Melbourne Entertainment Company has the most talented artists and the greatest diversity of choice. Hire an incredibly talented Event / Wedding Acoustic Duo or guitarist who will knock your socks off. These Acoustic soloists and duos will serenade you down the aisle or provide the perfect chill background vibes at your cocktail event.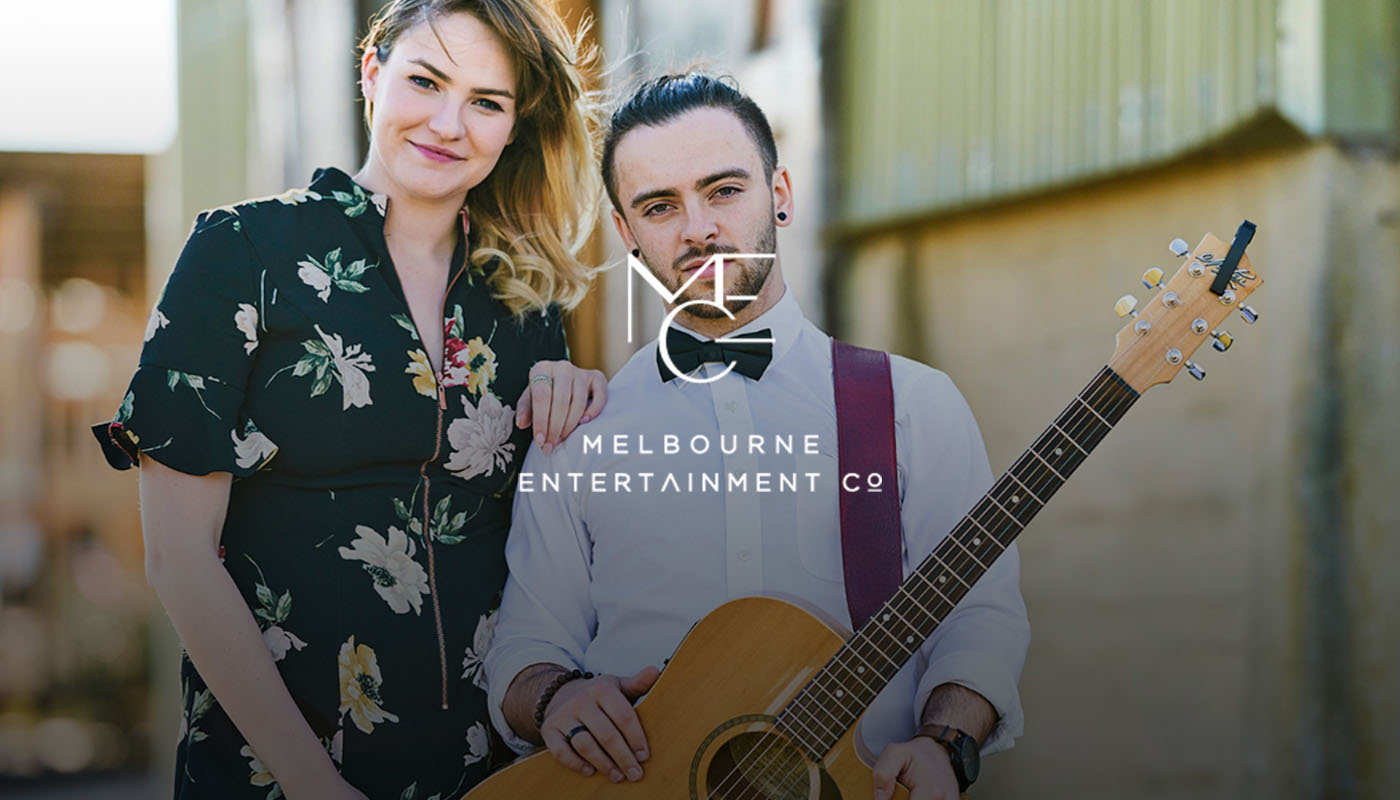 There are vocal virtuosos who can play guitar, piano or use loop pedals to create a multi-instrumental soundtrack live before your very eyes. With so much acoustic talent on offer, you'll have trouble narrowing it down to your favourite soloist. If you're not sure about whether or not to book a DJ or an acoustic musician and don't have the budget or both: check out our amazing complete soloists who can tick both boxes for you.
EVENT & LIVE WEDDING BANDS
Nothing beats the performance and the crowd interaction that an incredible live band can provide. The experience that the music is actually being made, produced & delivered life right before your very eyes! It's encapsulating, invigorating & encompassing.
The most talented professional event and wedding bands Melbourne has to offer will create a vibe that your guests will not shut up about at your hangover brunch the next day. "How incredible was that Cover Band Singer!?" "The drummer was so hot!" "What about that Sax solo in the Jazz Band?!"
It's our job to create memories that last a lifetime. It's our job to guarantee when you hire a band, Melbourne Entertainment Co ensures that everyone from your grandma, to your bridal party, to your niece/nephew, is dancing around to your favourite requests and d-floor hits.
ABOUT
The Melbourne Entertainment Company is a comprehensive wedding & events, entertainment supplier. We deliver a refreshing, personalised service to each client for every event. We are highly active in the Melbourne wedding/event market delivering over 700 events last year. With more than a decade of experience, we understand the need for a bespoke, memorable and premium service.
Offering elite DJs, DJ-Sax, Acoustic Solos, Duos, Trios, Bands, Singers, Guitarists, Saxophonists, Percussionists, Photographers and Roving Performers. MEC is your friendly, reliable and knowledgeable, go-to provider for seamless corporate, wedding and function entertainment.
Cool Coda Wedding Singers & Bands In Brisbane
1623 879 254
We play an exciting mix of classic rock covers tailored for your event. We play at parties, pubs, clubs, commercial events and festivals. Ask about our themed shows, including Cool Crawl - Australian Crawl Tribute Show Oz Rock Tribute Show 4 Nations Classic Rock Show (AUS, UK, US, NZ). Our lineup is:
Tailored Performances:
We can tailor our show to suit your preferences and the venue. We typically play a three or 4-hour performance, but longer or shorter performances can be arranged. You can pick the songs from our song list or suggest a setlist for your event. We can sometimes play songs at your request that are not listed on the song list.
Equipment & Stage Lighting:
We provide all equipment for our shows, including a comprehensive, high-quality PA system and comprehensive lighting.
Outdoor Events:
We can supply gazebo covers for outdoor events.
Professional Mixer:
We can provide a dedicated mixing professional to ensure that sound levels are kept in balance and deliver a sound level that suits your event. So whether you need sound levels low for part of your event or fully rocking out, we can meet your needs while still maintaining a well-balanced sound.
Nathan Merriweather Singer Wedding In Brisbane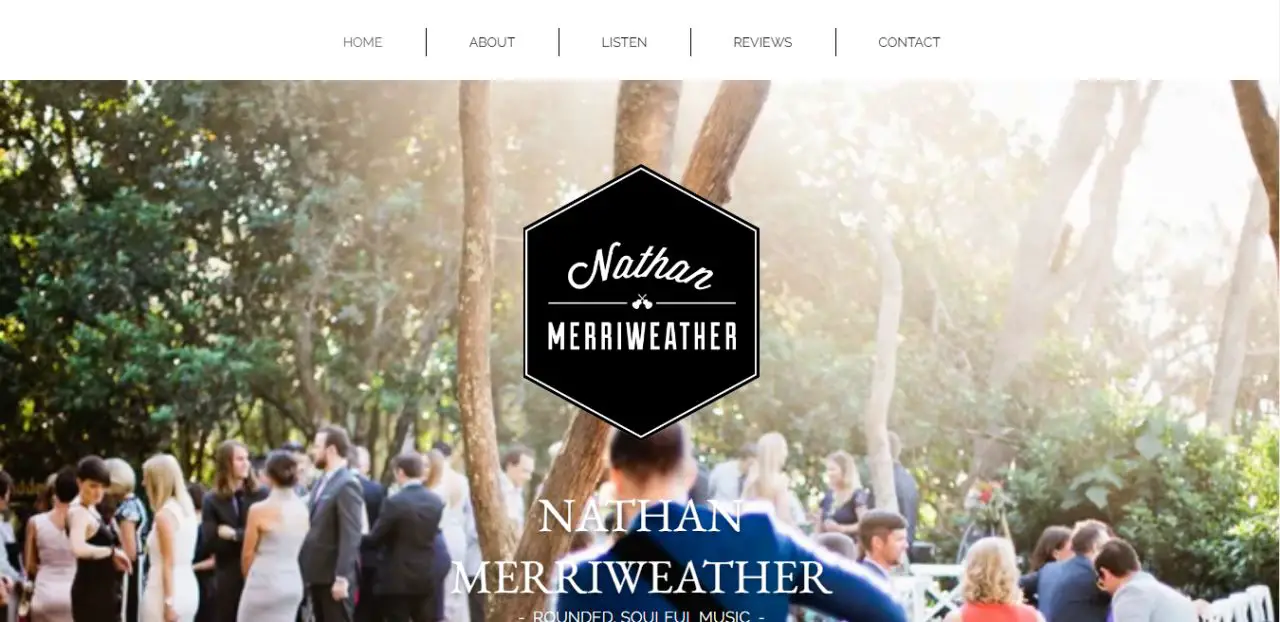 +61 423 799 990
​After learning to play classical guitar at a young age, it was in his teens that Nathan found his voice and began to perform. With an eclectic taste in music, his style is well rounded and soulful.
 Nathan has over ten years of performance experience across South East Queensland. Weddings and corporate functions form the majority of his bookings with clients professing a professional and gifted performance. Key to his success in the industry is the no 'cheese' factor performance and song selection.
With a repertoire featuring carefully prepared acoustic versions of hits from swing kings and queens Sinatra, Bublé and Ella Fitzgerald, to R&B/Soul chart-toppers including John Legend, Blues/Jazz icons Ben Harper and Amy Winehouse, folk legend Ray LaMontagne and pop hits from the likes of Maroon 5, Rihanna and Bruno Mars plus many more the atmosphere is set for a memorable occasion.
With over ten years of experience as a singer, acoustic guitarist, solo musician and all-around entertainer, Nathan Merriweather is available to perform at your wedding, function or corporate event in Brisbane, Gold Coast, Sunshine Coast, South East Queensland and the surrounds.
Let's Talk
Always on hand to answer emails, Nathan would love to speak with you regarding music requirements for your wedding, function or special event.
FAQs Wedding Singers & Bands
It's helpful to know how many breaks your band will need, how long they'll last, and the backup plan for those breaks (like playing approved filler music or having one musician step away while the others continue).
Some wedding bands will teach the latest viral dance or verbally encourage guests to step onto the dance floor, while others will select songs that naturally get people moving. Either way, it'll be helpful for you to get a feel for how a potential band will interact with the crowd. "Keeping the dance floor full is something that becomes second nature after years of doing it. "This mostly comes down to the selection of songs, as well as keeping an eye on the energy levels of the audience." Ask about their go-to method for keeping the energy levels high will help you make a decision.
Before meeting with any potential bandleader, have a conversation with your fiancé to figure out the overall musical vibe you're going for at the reception. Then, ask the bandleader what type of music and genres they usually play or specialize in to determine if they're the right fit. For example, if you're hoping to create a glam, Old Hollywood inspired mood, you wouldn't want to book an indie-folk band. Good Question has a wide variety of songs designed to please the entire audience, from young to old.
Do you and your partner prefer to be very involved in the creation of your wedding playlist? Or are you OK with providing some general guidelines and then letting your wedding professional handle the rest? GQ recommends you indicate the style or particular songs you DO NOT want to be played vs creating your special playlist.
The band is happy to connect to your phone or iPod on breaks to play your desired "setlist" during band breaks. Once you've decided how involved you'd like to be, make sure you ask any potential music pro this question to figure out if you guys will work well together. Pro tip: Ask them to name a few of their go-to dinner/background music tracks, pump-up jams, and slow songs to get a good feel for their style.
The last thing you want is a drop in energy as people trickle off the dance floor. Just be sure to book a wedding pro who uses a method you like. For instance, if you want minimal chatting from the bandleader, someone who gets on the mic to encourage the crowd to boogie will not be the right fit. GQ has learned those special tips and tricks to encourage your guests to remain on the dancefloor. There is minimal time between songs to keep the flow going. Additionally, we use wireless microphones, so our singers and horn players are often on the dancefloor and out among the tables, encouraging your guests to dance.
Michael Vos Music Wedding Singers & Bands In Brisbane
04046612345
It's ok, and I am still Michael Eotvos. I have just changed my business name, [slightly] to make it easier for everyone. I can't wait to be a part of your day or event. So shoot me an email, and I look forward to chatting with you soon. 
Weddings
Wedding Singer, Musician & Dj Services In Gold Coast, Byron Bay, Sunshine Coast & Brisbane
What I Can Do
Live music for your ceremony, canapés + reception. I also offer MC services, and now working alongside Spin it DJs, we have your whole day covered from start to end. I am also more than happy to learn any song for you that is not on my Song List. So now you can choose to have any or all of that. I've been doing weddings for ten years now, so I am prepared and ready for all situations.
Sound Systems + Lighting
I provide a professional PA system (all that means is a top-quality sound system with a Sub). You can also make use of my wireless microphone system for your MC and speeches. To complete this package, I also offer lighting for your dance floor area & where I am playing from. This sets the vibe, especially for the party at the end of the night.
Brad Stokes Music Wedding Singers & Bands In Brisbane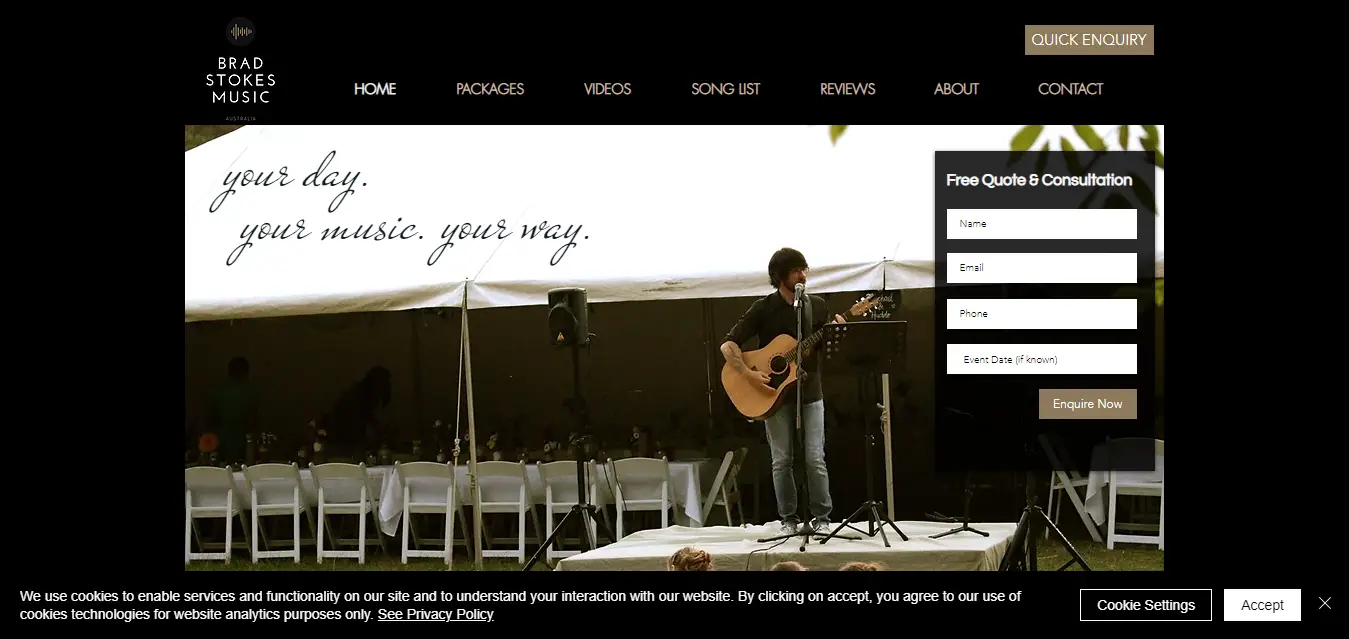 0426 897 3456
I'm a professional musician and wedding singer based in Brisbane, Queensland, but I can travel throughout Australia and New Zealand. I began playing music at the age of five in Townsville. I am a self-taught musician... starting first on piano, then trumpet, tuba and drums. My family couldn't afford a drum kit, so I learnt to play simply by air drumming and to hit the couch with sticks. I have an affinity for many instruments but moved to guitar at 12 and found my passion. I quickly mastered the instrument and started performing in local bands and youth groups - both as a drummer and guitarist.
 In 2010 I founded Brad Stokes Music, where I began entertaining pubs. My business expanded rapidly, and I started accepting weddings and corporate events requests. For the past ten years, I have been building a diverse repertoire of songs. I have played over 450 weddings, engagement parties, private functions, milestone birthdays/anniversaries, and corporate events. Having performed at so many weddings and events, I can provide you with all the support you need to make your special function unique and special. 
Music Packages
If you're looking for a wedding singer to help create the perfect music package for your wedding, then look no further. We usually do three main wedding music packages, but we can tailor one to suit your needs. If you are after live music for your next business event, we can look after you too. Just contact us for more information.
Ceremony & Drinks Wedding Singer Package

Standard Wedding Singer Package

Complete VIP Wedding Singer Package

Private Party / Business Event
​Smith Music Wedding Singers In Brisbane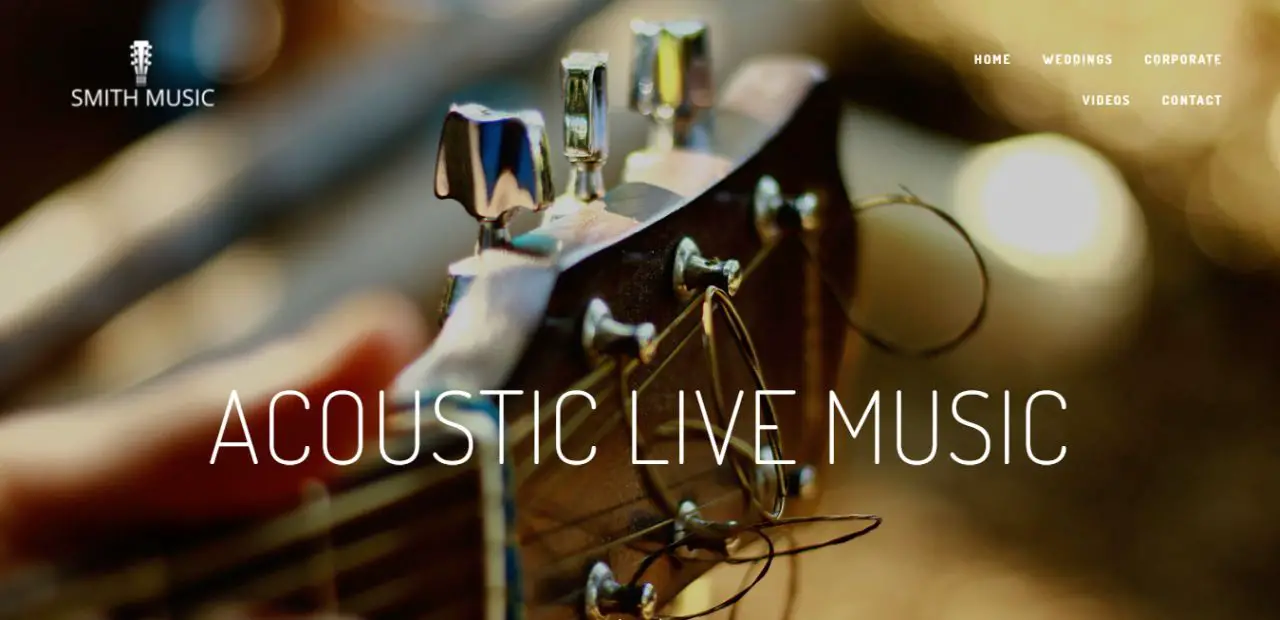 0723 870 256
I like to keep it simple. I use an ACOUSTIC GUITAR, single-channel LOOP STATION, a STOMP BOX and a MIC recreating a wide range of COVER SONGS from several different genres in my ACOUSTIC STYLE. Using a simple LOOPER lets me get creative with my LIVE MUSIC and add depth without the need for extra band members or artificial sounding backing tracks. All done LIVE, first record the rhythm guitar and then add a beat by either tapping on the guitar or stompbox; from there, you have the freedom to add multiple layers of sound that all come together to produce a more dynamic and engaging feel to the MUSIC.
Your Wedding Music
WHEN YOU THINK BACK ON YOUR WEDDING DAY IN 50 YEARS' TIME, ONE OF THE THINGS THAT YOU WILL REMEMBER INSTANTLY IS WHAT SONG WAS PLAYING.  I GET TO HELP CREATE THESE MEMORIES.
Music For Your Wedding
There are many moments throughout your wedding day where music can be tastefully added to set the mood for you and your guests and make it all the more special. Pre-Ceremony as guests arrive- Walking down the aisle- Signing the registry- Walking out and greeting the guests- Pre-Reception- Drinks & Canapés- Reception- Bride and Groom entering- Meals- First dance- Celebrating late into the evening.
Acoustic Fever Wedding Bands In Brisbane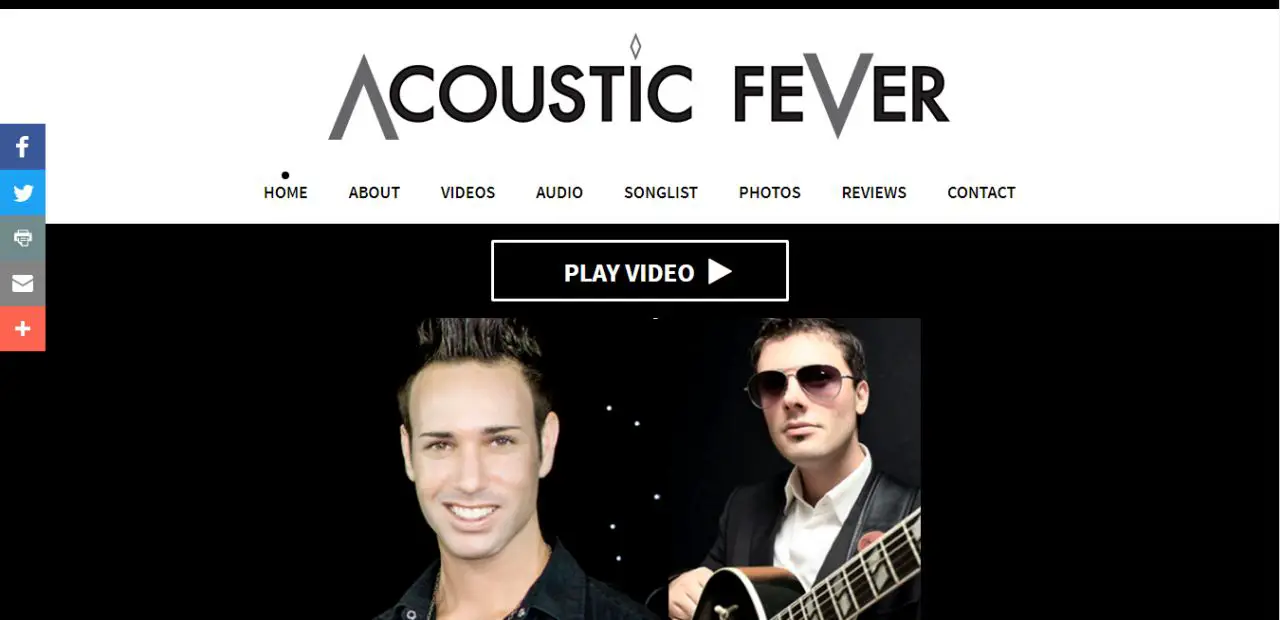 07 3350 50008
Acoustic Fever is the freshest and most energetic new act on the live scene. Crafted by some of South-East QLD's most seasoned professionals, Acoustic Fever combines years of touring experience with a renewed passion and energy for live performance.
Starting as a duo and fully expandable to the trio, quartet and full live big band spectacular, 'dinner-to-dance', Top 40's to Jazz, R'n'B to Rock or even a Musical  Theatre showstopper.
Acoustic Fever's repertoire is fast becoming known as one of the most eclectic, allowing seamless adaptability throughout your event to steer it in the right direction. Top-notch musicianship, first-class sound, perfect song selection and the utmost professionalism make every Acoustic Fever gig hard-hitting and exciting, with audiences left with no choice but to have the time of their lives.
Blue Planet Entertainment Wedding Singers & Bands In Brisbane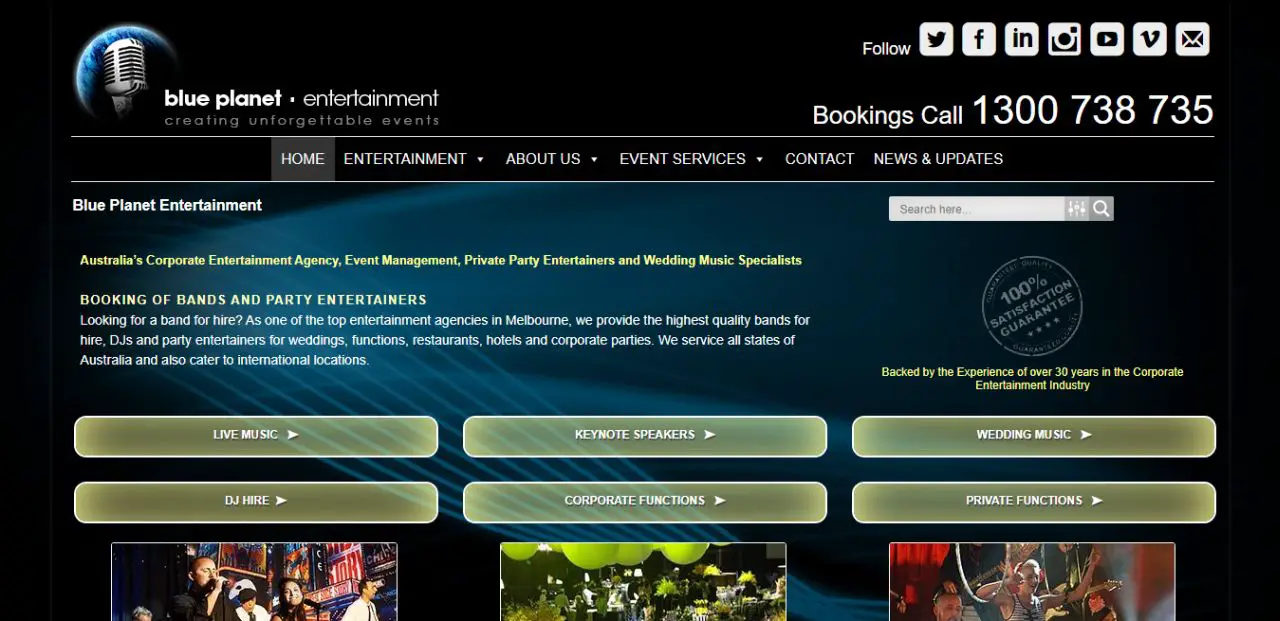 blueplanetentertainment.com.au
 1300 738 8745
Blue Planet Entertainment and Events is a company with the experience and expertise evolved over a combined period of 30 years in the performance, entertainment bookings and event management disciplines. Blue Planet Entertainment and Events deliver outstanding personalised service that ensures the highest quality service and satisfaction. Blue Planet Entertainment and Events have built successful ongoing relationships with Coles, PricewaterhouseCoopers, GlaxoSmithKline, ANZ, Linfox / Armaguard, Westpac, Qenos Australia, Corporate Express, Mercer Australia, and many more.
Engaging a team or an individual from Blue Planet Entertainment and Events to manage all the aspects of your event will relieve a lot of undue stress otherwise given to an individual or group in your organisation and individuals that often have little or none of the skill sets required to run or organise an event.
Blue Planet Entertainment and Events Management have long standing relationships with specific production companies, venues and a myriad of suppliers and performers and can give you ideas you may not even know existed. Because they use their suppliers on a regular basis, they receive more like a wholesale price, a bit like buying in bulk.
Wedding Duos & Trios
Wedding Duo Trio – Blue Planet Entertainment have been providing Wedding Duos Trios for Hire in Melbourne, Sydney, Brisbane and Australia-wide for over a decade. Our talented Wedding Duos Trios encompasses a range of musical styles and sounds. From classical wedding ceremony music and retro hits to the latest pop releases, there's 70s disco, 80s classics, rock, funk, big band, jazz, and much more to choose from, and of course, we have wedding bands that can do it all. Whether you're looking for acoustic musicians for your wedding ceremony and canapes or a larger cover band, jazz band or maybe a DJ to get everyone on the dance floor at your wedding reception – we've got you covered.
Danny Dyson Wedding Singers & Bands In Brisbane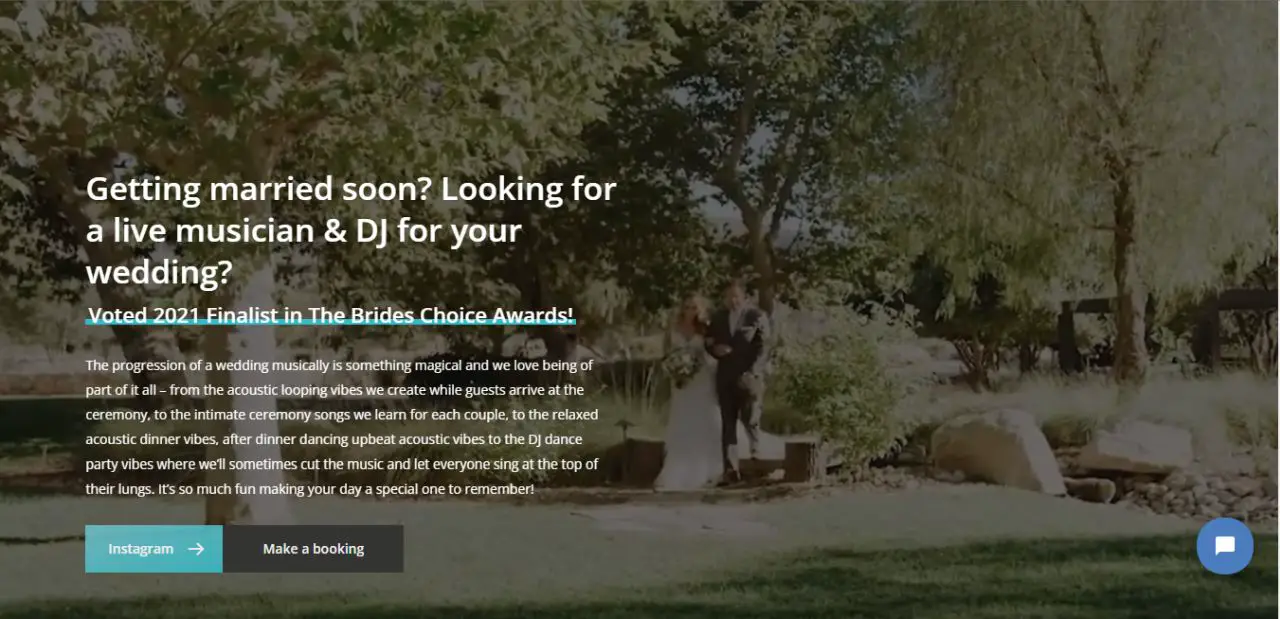 0401 960 4886
The progression of a wedding musically is something magical. We love being part of it all – from the acoustic looping vibes, we create. But, at the same time, guests arrive at the ceremony, to the intimate ceremony songs we learn for each couple, to the relaxed acoustic dinner vibes, after-dinner dancing upbeat acoustic vibes to the DJ dance party vibes where we'll sometimes cut the music and let everyone sing at the top of their lungs. It's so much fun making their day a special one to remember.
3 Hour Solo Package
Live Acoustic Performance (Danny)

Perfect for Ceremony + Canapés

15 mins of pre-ceremony live music

Live Performance or cued music of your songs of choice for the special moments

A professional sound system including battery speakers for a non-powered venue
5 Hour Solo/Duo Package
Live Acoustic Performance (Danny)

Option to add Acoustic Duo Performance

Perfect for Ceremony + Canapés

15 mins of pre-ceremony live music

Live Performance or cued music of your songs of choice for the special moments

A professional sound system including battery speakers for non-powered venues

DJ set including professional lighting

Wireless microphone for your speeches

All in one music for your entire day
7 Hour Solo/Duo Package
Live Acoustic Performance (Danny)

Option to add Acoustic Duo Performance

Perfect for Ceremony + Canapés + Reception

15 mins of pre-ceremony live music

Live Performance or cued music of your songs of choice for the special moments

A professional sound system including battery speakers for non-powered venues

DJ set including professional lighting

Wireless microphone for your speeches

All in one music for your entire day
Radio Club Band Wedding Bands In Brisbane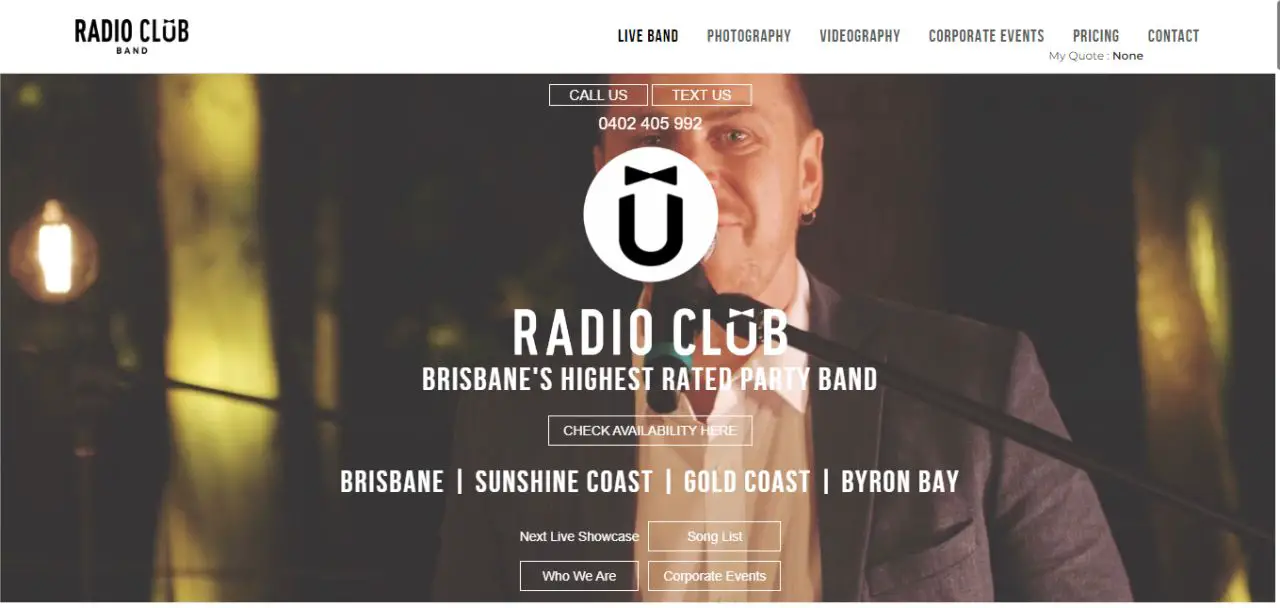 0402 405 220
Coming to see us live is the best way to get a feel for what we can do for you, for our vibe and professionalism, and see for yourself the standard of quality you can expect at your event. It will also help determine what band size will suit you best!
In-House Events Management Included
Planning a mixer event, Christmas party, awards night or product expo? We'll present all the options, supply PA if the scope allows (we can save you a ton on AV - ask us how), and work with you to make sure the sound, lighting, and music is perfect.
Kris Wason Flipside Wedding Singers In Brisbane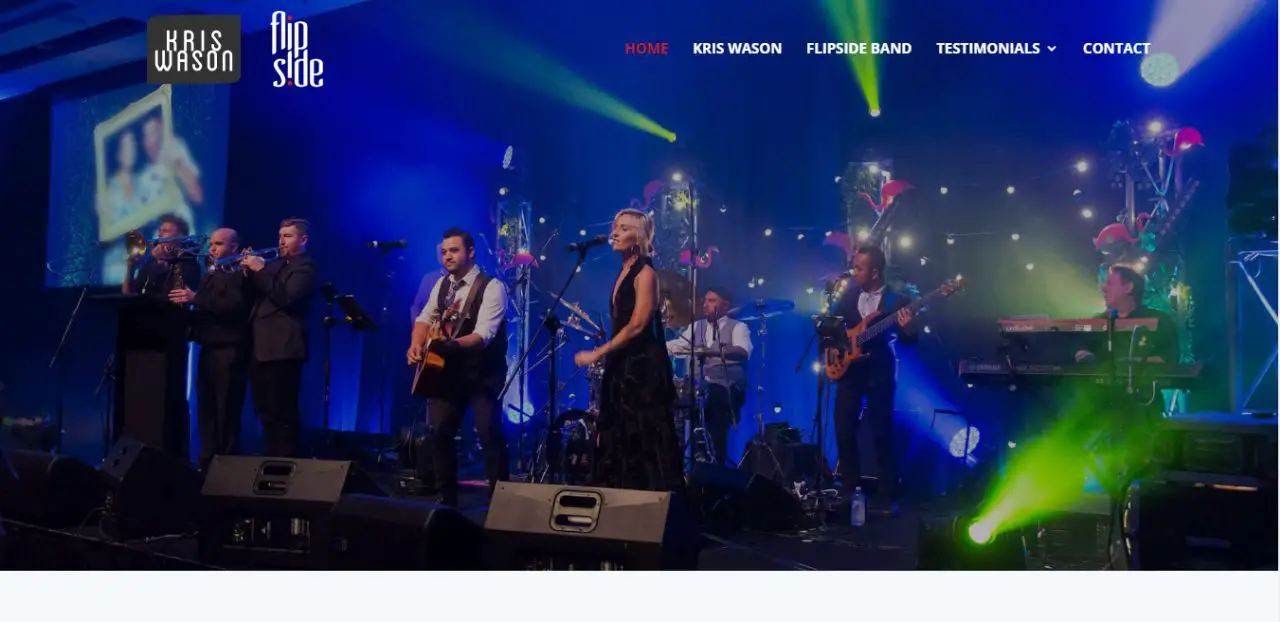 0412 504 449
Flipside Band is an organic grouping of musicians, each multi-talented in his own right, who performs regularly at corporate gigs, weddings and venues that appreciate the boost to ambience and experience live music delivers. Frontman & band manager Kris Wason, a singer-songwriter, has been professionally performing full-time for many years. Skilled and seasoned musicians with second to none vocals, FLIPSIDE deliver high-quality performance and outstanding entertainment, be it with a 3 or 9 piece band playing all the hits from the 50s to now.
Services
Weddings

Corporate Functions

Special Events & Celebrations

Public Venues
Midnight Groove Wedding Singers & Bands In Brisbane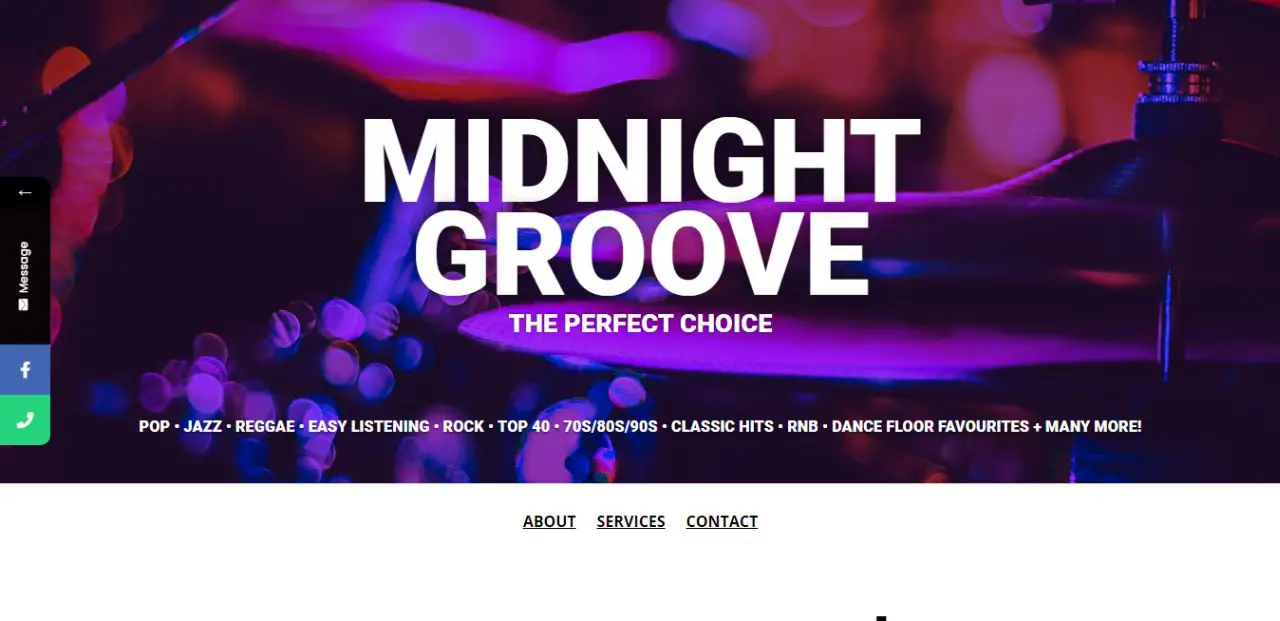 0400 755 476
Midnight Groove is the perfect solution to provide your guests with the ultimate musical experience. Whether it is easy listening to music for a dinner of 10 or a Dance Floor party for 1000s. Midnight Groove is your perfect choice!
Midnight Groove is one of Australia's best musical acts and has been entertaining audiences worldwide for over ten years. With their combined musical talents, Multi-Instrumentalist Scott Browne and Lead Singer Sarah Browne form the heart of Midnight Groove. They perform as a duo right through to a six-piece spectacular! Having performed at thousands of Corporate Events, Weddings and Parties over the years, Midnight Groove has the Experience, Talent and Diversity to make your event perfect.
Bonus Add-Ons
Each of these add-ons is included in all packages. We are ready to make your event spectacular!
Sounds and Light

Microphone

DJ
We Play A Diverse Repertoire Of Over 250 Songs!
Uptown Funk, April Sun In Cuba, All Night Long, Brown Eyed Girl, Dance Monkey, Blister In The Sun, Mambo No. 5, Hurt So Good, Horses, Happy, Forget You, Valerie, Fleetwood Mac, Elvis, Beyonce, Paul Kelly, Adele, Flo Rida, Norah Jones + Many More!
The Soul Collective Wedding Singers & Bands In Brisbane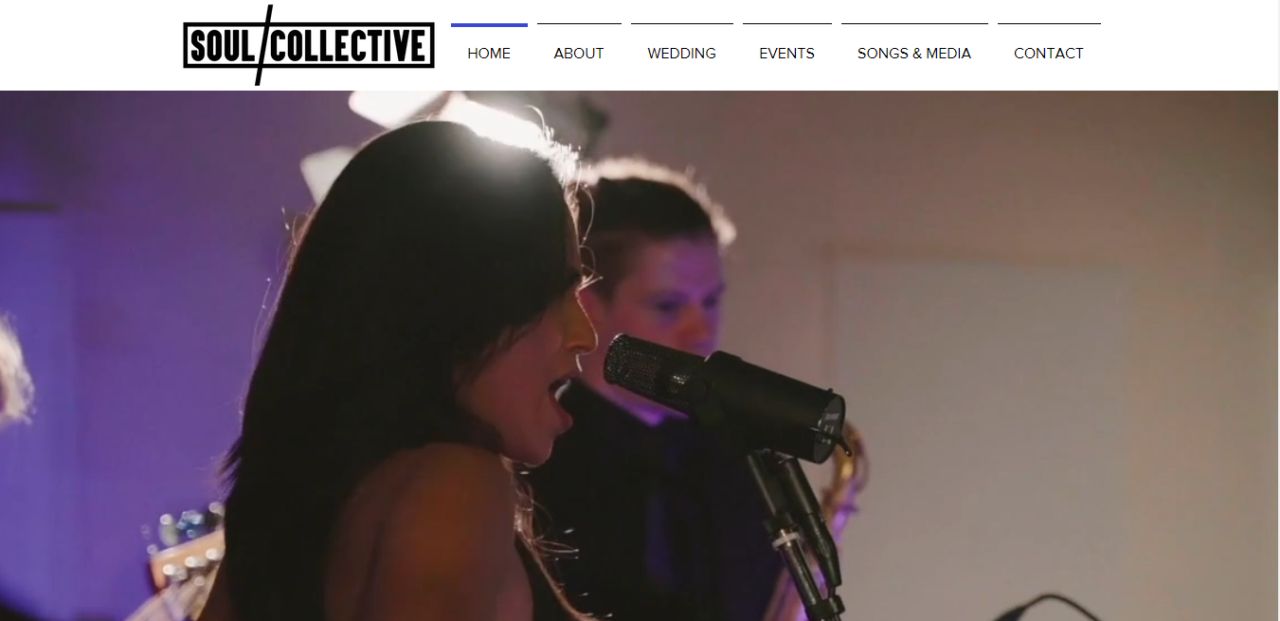 0407 271 990
Soul Collective offers a wide selection of wedding entertainment in Brisbane and corporate events, special events, private functions and festivals. We cater to our client's needs and customise our set according to what you would like to hear. Based in Brisbane, our wedding musicians excel at bringing you the live entertainment you require to liven up your wedding reception. We include Jessica Mauby, Dame Edna, The Veronica, Kylie Minogue, Pink, Ava Max, The Neville Brothers, and many more on our playlists. Of course, we are comfortable adding the songs you love.
Benefits of Hiring Wedding Musicians In Brisbane
When you hire a wedding singer in Brisbane, you will not only receive a person standing on a stage singing a rehearsed song, but you will also receive a full Brisbane wedding band.
Our live performances will energise the whole crowd. We know how to read a crowd and understand what music they want to hear. So, we give the audience what they are looking for and play the music everyone will enjoy.

Your music will be one of a kind. We don't just pop in a CD and press shuffle. We'll play the music you love, and if the crowd has a specific song they want to hear, we'll play that for them too. We are willing to learn the music you love along with the music setlist that we can play.

Ensure your whole reception joins us on the dance floor with your favourite music. Live music has a way of making people want to dance and enjoy themselves. So, we keep your guests happy and make your reception one memorable.
Wedding Music Services In Brisbane
Our wedding band from Brisbane knows how to get your guests to come to the dance floor and have a fun time.​
As your Brisbane wedding DJ, we can customise our style whether you want it traditional or classic or a bit more acoustic. We are incredibly versatile based on your needs.

There is nothing like listening to smooth jazz or soft acoustics during canapés. We'll add feel-good music in the background for your guests to sit back and enjoy.

The reception is where the real fun begins. This part of the wedding is where we go all out, and your guests start taking their shoes off. We create high energy with your choice of music and ensure your guests have the time of their lives.
Between The Covers Wedding Bands In Brisbane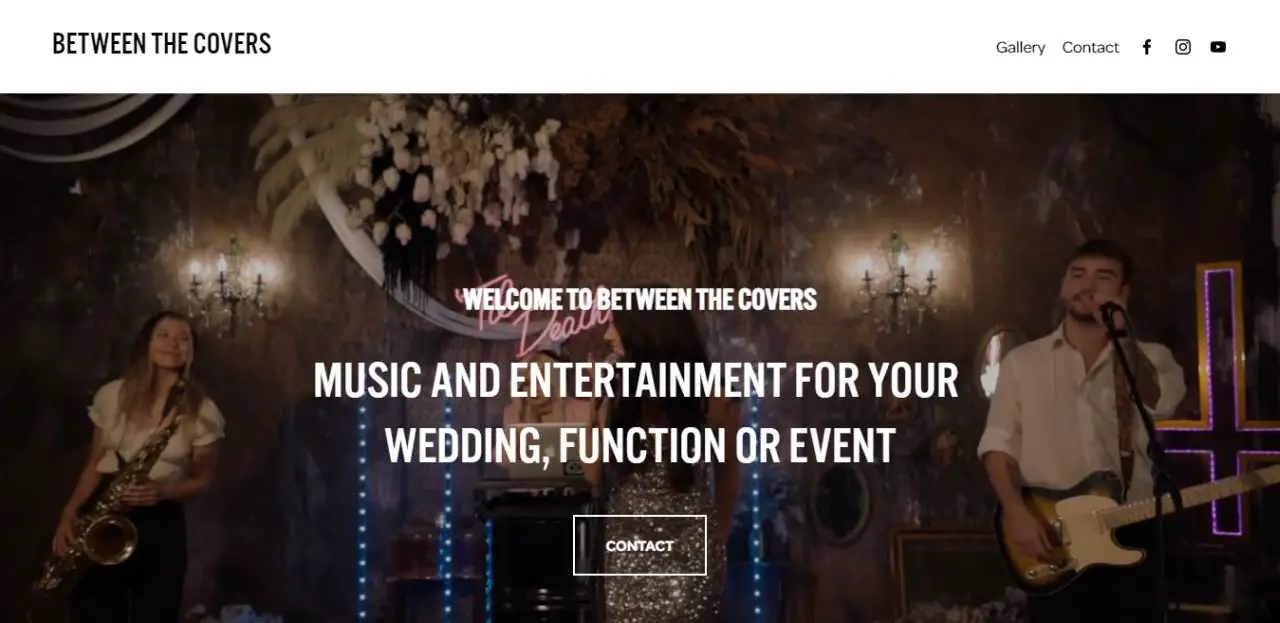 0458 180 2004
Between The Covers are the Brisbane based cover band and entertainment agency led by Becky Rhodes and her team of high calibre musicians. Available in Soloist, Duo, Band and DJ form - Between The Covers is available for weddings and events across Queensland.
If you're looking for an all-inclusive music package for your special day, then look no further… Who wouldn't want to get Between The Covers?
Book Our Band
FOR WHEN YOUR PARTY NEEDS A BIG SOUND
With a variety of quality and artists and musicians available to us, we can customise our band to match whatever vibe your event calls for. We offer everything from a trio, including guitar and saxophone, to a four or five-piece band including keys, bass or drums. The Between the Covers Band is a polished, professional, upbeat, fun and funky live band ready to take your function, party or event to the next level.
Janda Events Wedding Singers & Bands In Brisbane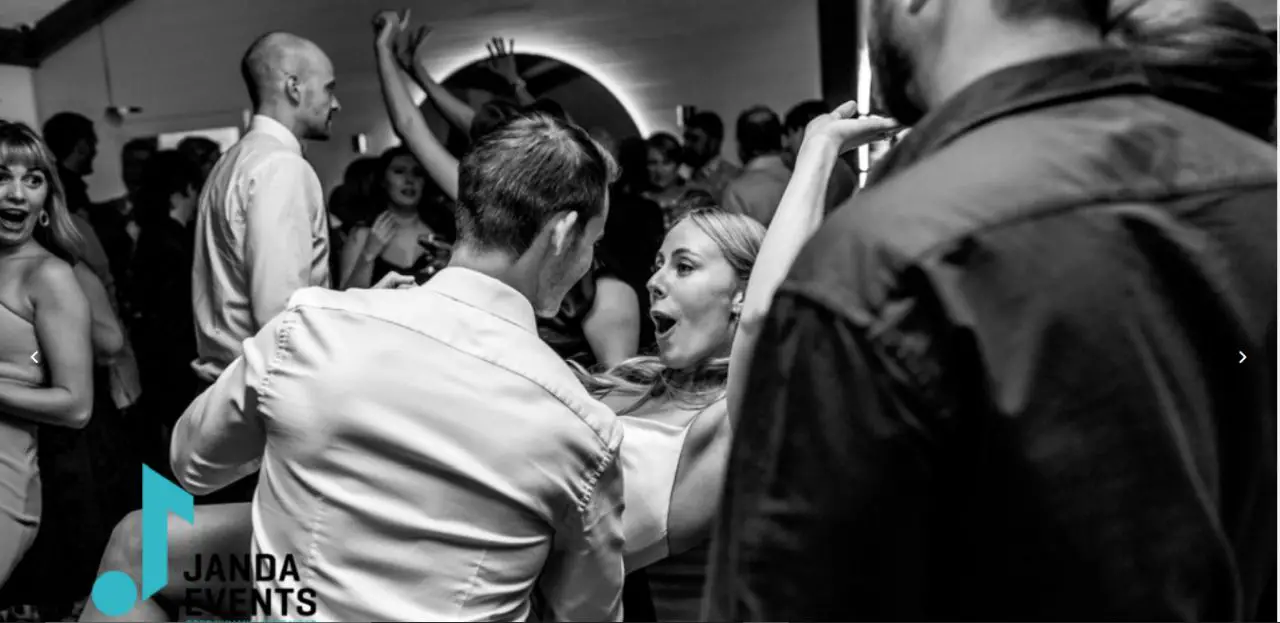 0425 721 8398
Janda Events Wedding Celebrants Are Professional, Knowledgeable, Down-To-Earth And Fun!
The 'janda Fem' Is An Awesome Collective Of Wedding Musicians Who Rock Rock Gold Coast Weddings, As Well As Weddings In Byron Bay, On The Tweed Coast, Brisbane, And Beyond.
Gold Coast Weddings
CIVIL MARRIAGE CELEBRANTS,
LIVE MUSIC & DJ'S
 An incredible Male Wedding Celebrant that's not cut from the same old school cloth, or a talented and natural Female Marriage Celebrant you'll want to bestie-up with. That's Jake and Lei from Janda Events.
 Create an epic wedding vibe. Janda Events has the Wedding Celebrant, Wedding Soloist, Wedding Duo, Wedding DJ or Wedding Band to make your best-day-ever look, sound and feel rad!
 This is a family-run business and collective of good humans, who also just happen to be incredibly good at what they do. (ie. it brings good vibes to your day!) Let's chat!
RJ Unplugged Wedding Singers & Bands In Brisbane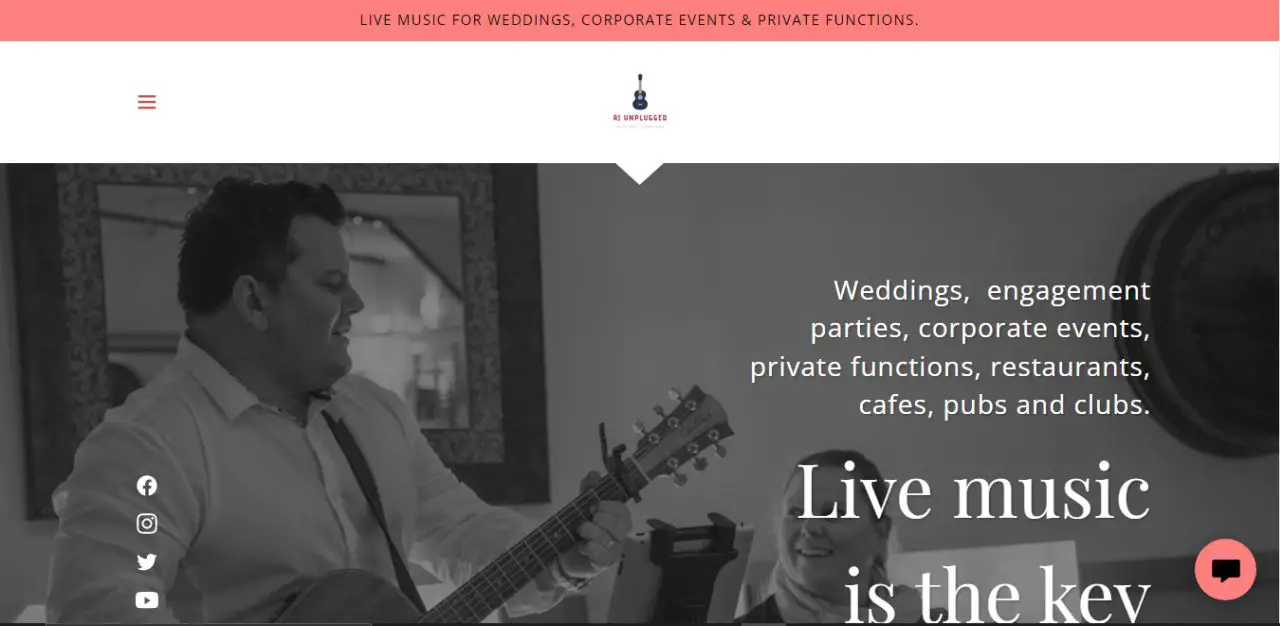 0433 082 777
RJ is passionate about live music and its ability to create positive vibes and bring people together. When an artist can combine quality vocals with an energetic, bright and rhythmic sound, the mood and atmosphere are elevated. In addition, RJ believes it is imperative to have just enough presence to get the audience's attention without overpowering and impeding their ability to interact and mingle.
From a young age, RJ was surrounded by music, listening to LPs and singing along to some of the most classic hits from artists such as Fleetwood Mac, Neil Diamond, Cat Stevens, Elton John, The Pretenders, Cold Chisel and Billy Joel. This early introduction to music developed into a passion for learning the guitar and singing. However, after witnessing a solo performance by Johnny Diesel in 2002, RJ's desire to find his own 'unplugged acoustic' sound became somewhat of an obsession.
RJ Unplugged Weddings
Weddings are the ultimate event and a very special occasion for everyone involved. To ensure you and your guests have fond and lasting memories of your wedding, RJ Unplugged will tailor a music package to suit your special day. 
Music Options Include:
Live songs before, during and after the ceremony include:

Aisle song

Registry signing 

Ceremony exit

Live entertainment during canapés

Entertainment during reception including: 

Bridal party welcome song

Cake cutting song

Live acoustic dinner music

First dance song

Garter & bouquet toss

Dancing to finish the celebration in style! Options include:

DJ set including the option to make your playlist

Live party rock (duo only)
All wedding packages include high-quality sound equipment and lighting systems suitable for any venue. Battery-powered speakers are also available for locations where power is unavailable. In addition, a wireless microphone system is available for speeches upon request. 
Wedding Music Packages (Solo and Duo)
Ceremony & Canapés
Includes: 
Total duration up to three hours

Up to 30 minutes live acoustic entertainment pre-ceremony 

Four live songs during the ceremony (aisle song, two registry signing songs and exit song)

Up to 15 minutes live entertainment post-ceremony 

90 minutes of live music during canapés 

Playlist music service provided during breaks 
Lanis Music Wedding Singers & Bands In Brisbane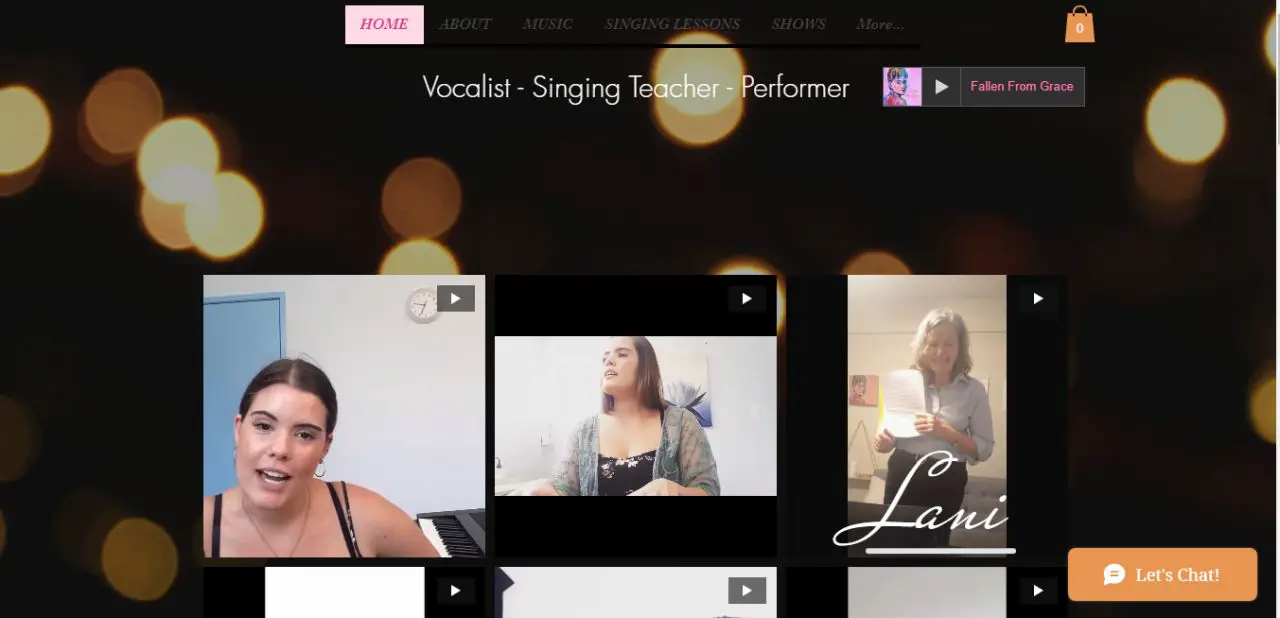 0431 690 123
Bringing passion and inspiration to every performance, Lani's ability to evoke emotion within an audience is only matched by her stunning vocal range. From an early age, Lani discovered her love for singing and has spent her life in pursuit of her musical dreams, including educating others and sharing the gift of music. 
 Currently, Lani is the director and principal singing teacher at Lani's Music Studio and Brisbane's rising vocalists. 
Performance services:
​Functions | Cafe | Restaurants | Bar Residencies | Session Recording
SOLO: $125 p/h
DUO: $400 p/h
BAND: $800 p/h
Please note that these fees are based on Mon-Sat local rates and are subject to change/availability.
Resignation Band Wedding In Brisbane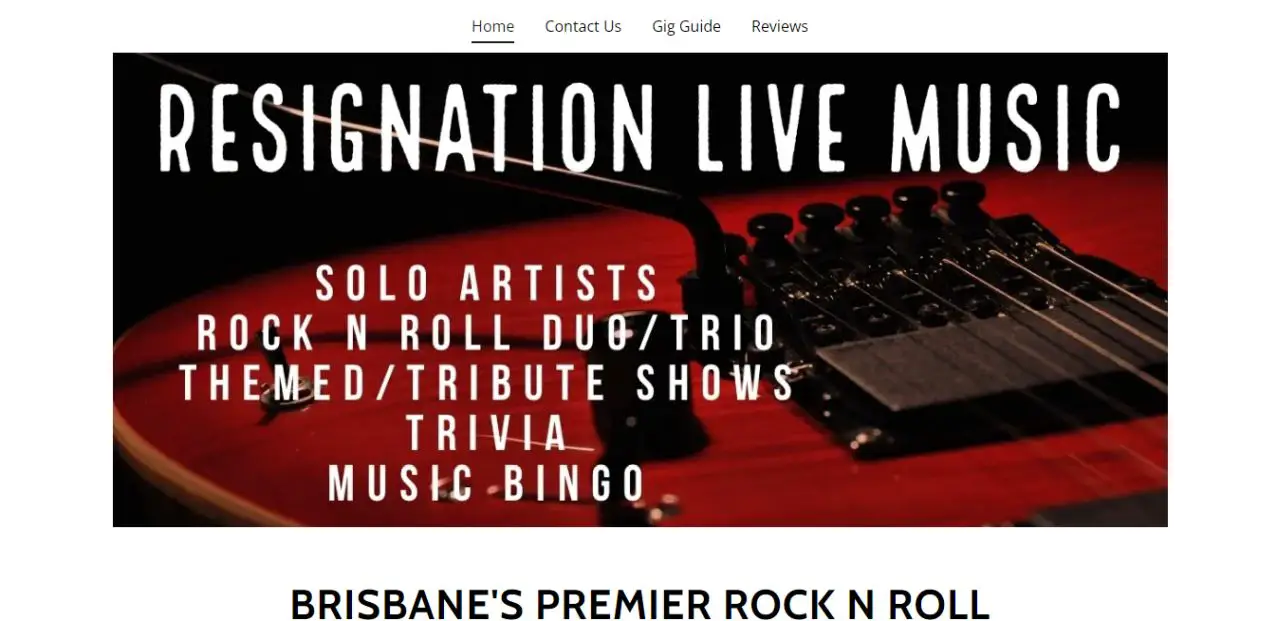 0466 879 2444
Resignation is a high-energy Rock n Roll group from Brisbane. 
Covering hits from the 70s through to today, all tastes from Pearl Jam to Fleetwood Mac, Metallica to the Doors, the boys are guaranteed to get the dance floor pumping. With over 20 years of industry experience, Resignation is the perfect act for your venue, wedding or private party.
Services Available
Solo Artists
Rock n Roll Duo
3 & 4 piece Band
Tribute Shows 
Themed Trivia
Music Bingo
Contact us to discuss how we can work with you to cater to your needs.
MC services also available for weddings and special events
Graham Hobson Entertainment Wedding Singers In Brisbane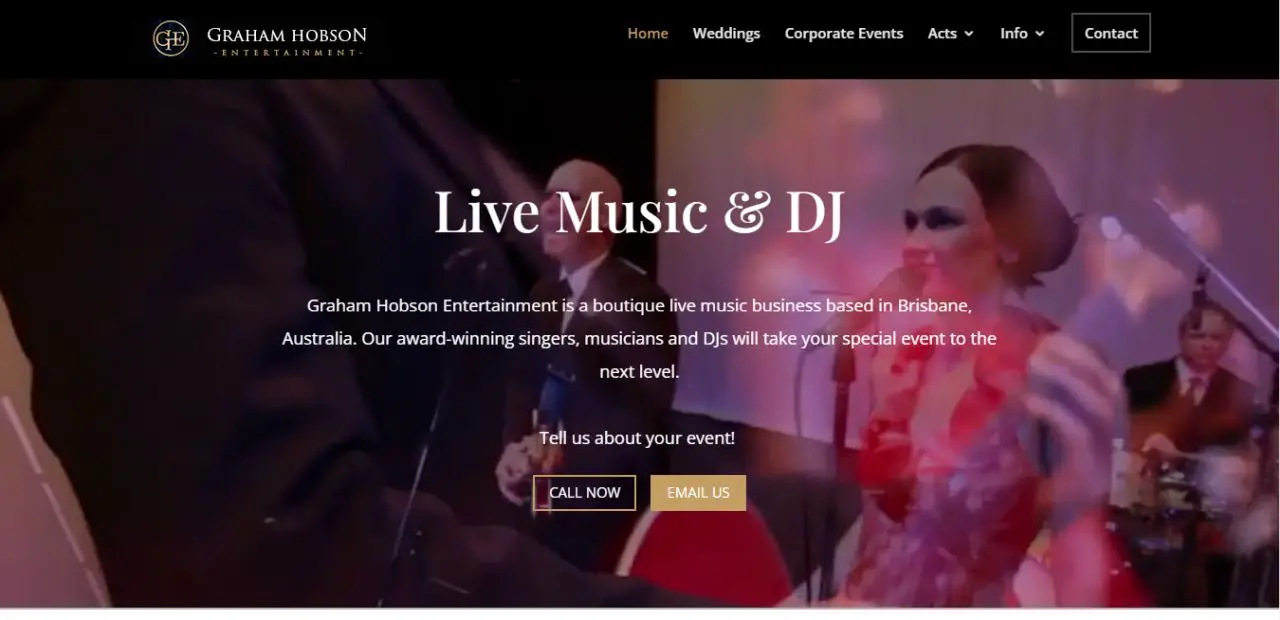 0404 878 001
Graham Hobson Entertainment is a boutique live music business based in Brisbane, Australia. Our award-winning singers, musicians and DJs will take your special event to the next level.
Weddings
Our goal is to create a unique entertainment experience for your dream wedding that you and your guests will be talking about for years to come. THE musicians are all super talented and have at least ten years of wedding performance experience, so they know what it takes to create the perfect atmosphere for your elegant dinner AND your dancefloor party. Our award-winning, friendly customer service will also help make the whole planning process as easy and fun for you as possible. One of the things that set us apart is that Graham is also a member of each act, so the person who plans your wedding music with you will also be there on the day to bring it to life.
Steve Carlyle Wedding Singers In Brisbane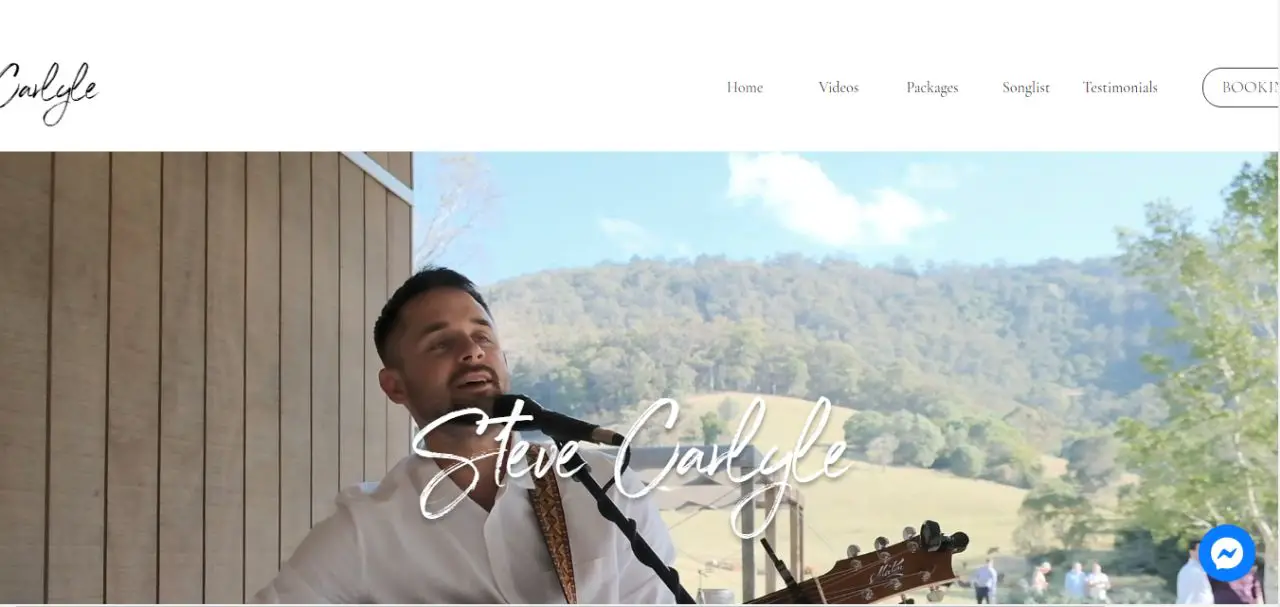 0455 879 994
Hi, I'm Steve - Acoustic Soloist based in Brisbane, Queensland. Helping couples set the right tone for their special day is what I love to do, from your first glimpses at your ceremony to the drinks and mingling at the canapes, to the bridal party reception entry, formal dances, and into the night. Wedding moments become unforgettable when your favourite songs accompany them. If you'd like to chat about the atmosphere you'd like to create at your wedding, please get in touch below!
Wedding Music Soloist Packages
 Afternoon Soloist Package
Ceremony + Canapes Music 3 Hours Total
The Evening Soloist Package
Canapes + Reception + DJ 6-7 Hours Total
The Complete Soloist Package
 Ceremony + Canapes + Reception + DJ 8-9 Hours Total
Rhythm & Gold Wedding Singers & Bands In Brisbane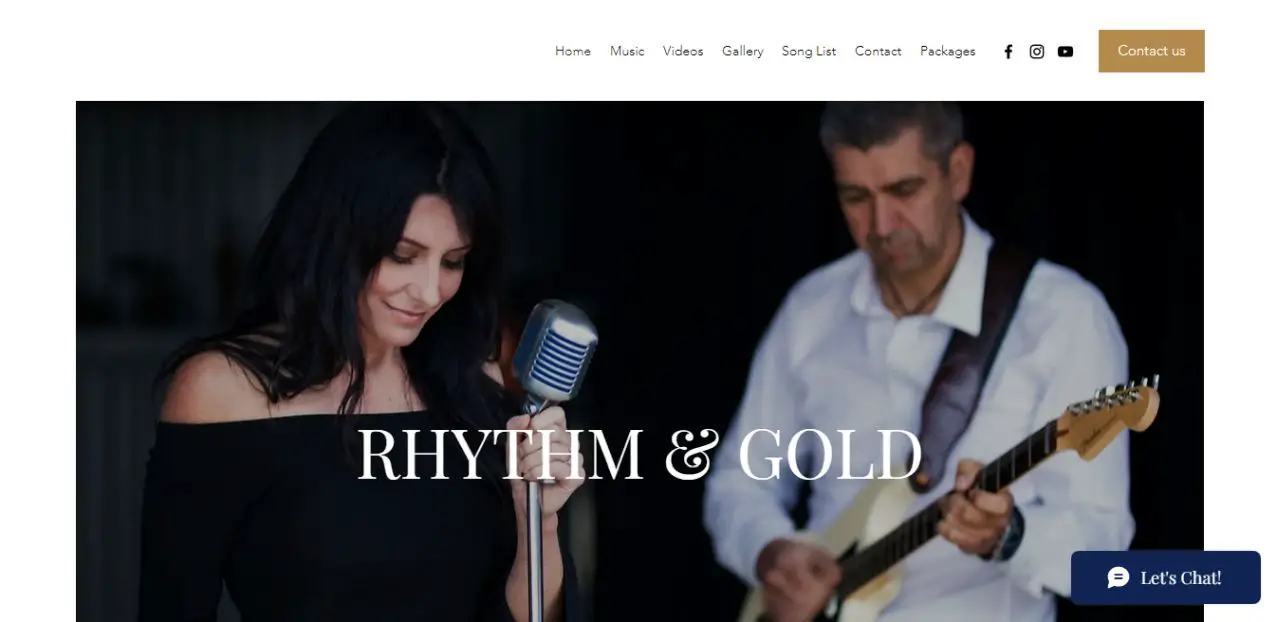 0423 879 233
We can customise the perfect music for your wedding day, special event, award ceremony, conference or public event. Still, we can create an event entertainment package perfect for your requirements and budget.
Live Music For Events & Weddings
Rhythm & Gold specialise in providing live music for weddings and special events. Talented musicians Jason and Mandy Pickering have been performing together for over 12 years and know how to work with you to make your wedding day entertainment perfect.
​Mandy is an accomplished singer and pianist, and Jason is a talented guitarist and sound technician. Together they perform a selection of timeless classics in their own unique and captivating style. In addition, Mandy & Jase team up with talented local musicians to create the wedding entertainment experience tailored to fit your needs and budget when a larger band is required.
​Mandy Pickering's singing career started with her winning performance on New Zealand's last Stars in Their Eyes series. Since then, she released an album, toured with her band, headlined concerts with audiences of up to 3,000 people and appeared on various television interviews/performances, including The Living Room, TVNZ Breakfast Show, Good Morning show TV3 nationwide fundraising Telethon. 
​Mandy has also performed at events throughout New Zealand, including the Sunset Symphony Concert, the official launch of Qatar Airways, NZ International Business Awards, Conference Incentives and FedEx, giving her the opportunity to perform for the Prime Minister at the Beehive, the Prince of Qatar at Auckland Museum and audiences at Te Papa Museum and some of New Zealand's most exclusive venues.