Looking for the best heart and lung cardiothoracic surgeons in Melbourne? Look no further – we've compiled a list of the best surgeons in the city, based on their years of experience, surgical expertise and patient satisfaction ratings. 
Whether you need surgery for a heart condition or lungs, these surgeons are sure to provide you with excellent care. So what are you waiting for? Schedule a consultation today!
Add a header to begin generating the table of contents
Ultimate List of Heart & Lung Cardiothoracic Surgeons in Melbourne
Dr Sergei Mitnovetski - Melbourne Heart & Lung Surgeons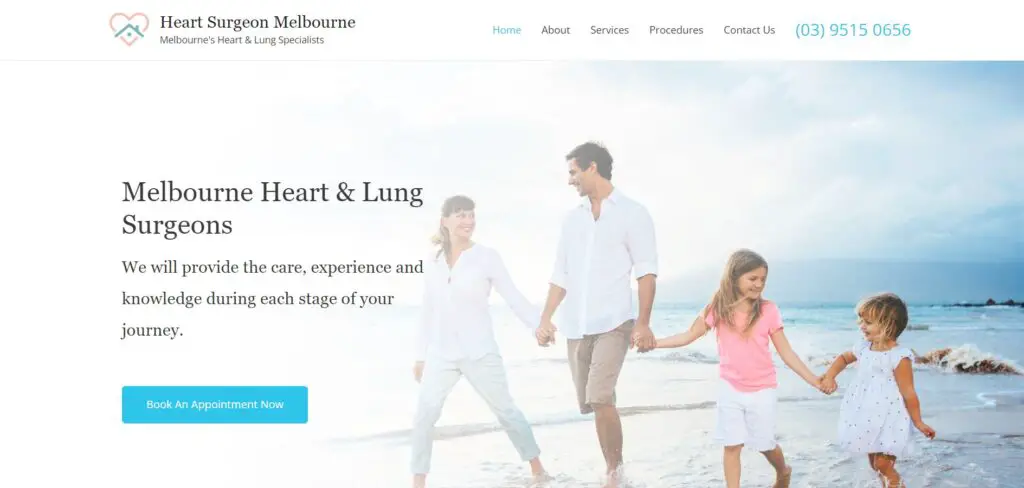 (03) 9515 0656
Dr Sergei Mitnovetski is a Melbourne based Cardiothoracic Surgeon with extensive experience gained at Monash Medical Centre, St. Vincent's, Austin, The Alfred and Royal Children's Hospitals (Melbourne, Australia), John Hunter Hospital (Newcastle, Australia), Bristol Heart Institute (Bristol Royal Infirmary, United Kingdom), Toronto General Hospital (Canada), The Townsville Hospital and Gold Coast University Hospital (Queensland, Australia).
Dr Mitnovetski performs cardiac and thoracic surgical operations, and in the past, he was heavily involved in transplantation surgery/ECMO support and congenital cardiac surgery.
Dr Mitnovetski also has extensive experience in managing chest trauma.
He monitors and provides care to critically ill patients in Intensive Care Units as well as to the Ward patients on daily basis.
Cardiothoracic Surgery in Melbourne

Coronary Artery Bypass Graft (CABG)

Extracorporeal Life Support (ECMO)

Heart Surgery for Older Adults

Minimally Invasive Heart Surgery

Surgical Treatment of Atrial Fibrillation (CryoMAZE)

Transcatheter Valve Replacement (TAVR)

Ventricular Assist Devices (VADs)

Aortic Aneurysm and Dissection Repair

Aortic Valve Repair & Replacement

Cardiac Tumors

Mitral Valve Repair & Replacement

Pediatric Cardiac Surgery

Robotic Heart Surgery
Heart Surgeon Melbourne believes in the provision of excellent and uncompromising cardiac services. We offer expertise in all areas of cardiovascular medicine and interventions. Our cardiologists are committed to disease prevention, pre-emptive strategies and being proactive in the care of our patients.
The team at Melbourne Heart Specialists will ensure that patients and referring doctors receive the best level of service with minimal delay for appointments and maximal efficiency.
Dr Rajika Karunadasa

(03) 8797 5352
Graduating from the University of Colombo in Sri Lanka, Rajika received her FRACP in 2006 prior to undertaking further training in echocardiography at St Vincent's Hospital and completing her specialist… 
Special interests
Consultation and Non-Invasive Cardiac Imaging, Heart Failure Management, Echocardiography, Stress Echocardiography and Stress Testing.
Qualifications
Fellowship of the Royal Australasian College of Physicians, 2006.

Bachelor of Medicine / Bachelor of Surgery, University of Colombo, Sri Lanka, 1990
Registration numbers and professional memberships
AHPRA: MED0001214454

Fellow of the Royal Australasian College of Physicians
Dr Didier Grolaux Cardiologist Melbourne

(03) 9770 0844
Dr Didier Grolaux is an Australian-based health professional. Didier is trained as a Cardiologist (Heart Specialist) and has a practice located in Frankston.
Special interests
Diagnostic Cardiology & pacemakers
Dr Rodney Teperman Consultant & Interventional Cardiologist Melbourne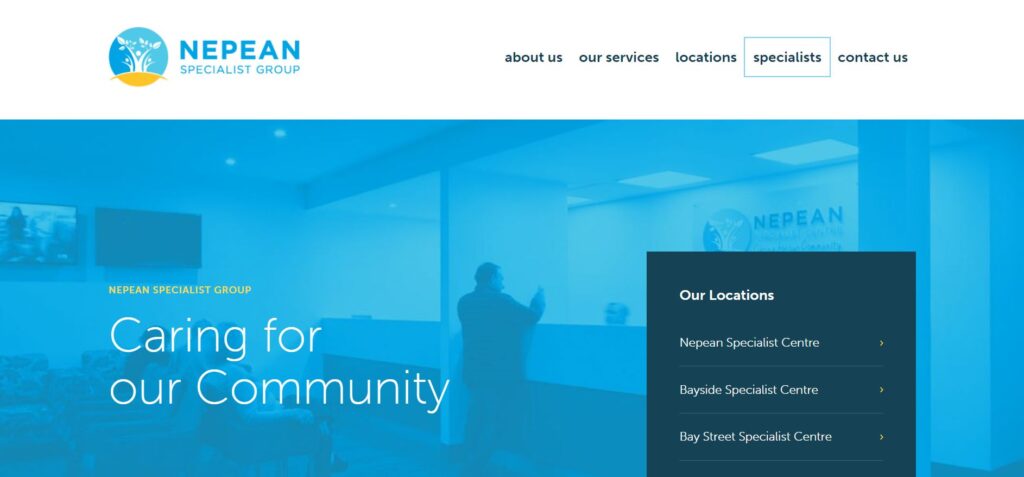 (03) 9789 6011
Dr Rodney Teperman studied Medicine at Monash University, graduating in 1996 with first-class honours and was awarded the Robert Powell Prize for Surgery.
In 1997 he commenced his internship at The Alfred Hospital, Victoria, with physician training in 1998 and completed his Royal Australasian College of Physician examinations in 2000, passing on the first attempt. He was one of the youngest trainees to be asked to be a registrar in the prestigious transplant, cardiac and trauma intensive care units of The Alfred Hospital (where the sickest patients in the state are cared for).
In 2001, he was one of only two people accepted into the Advanced Cardiology Training Program at The Alfred Hospital. In that time, he trained in all aspects of cardiology, including the care of cardiac transplant patients and was one of only a few registrars invited to train at Frankston Hospital. This is where he formed his love for the Mornington Peninsula and recognised the need for further accessibility to cardiac care for patients in the area.
In 2003 Dr Teperman completed Advanced Training in Echocardiography (a cardiac ultrasound) at The Alfred Hospital, attaining the Diploma of Diagnostic Ultrasound (Cardiac) which recognises excellence in the performance and interpretation of this modality. Dr Teperman then travelled to London, Ontario, Canada, in 2003 to undertake an intensive Fellowship in Interventional Cardiology. While in Canada, he performed over 1000 angioplasty and stenting procedures and was trained in Intravascular Ultrasound, Fractional Flow Reserve Measurement and Rotational Atherectomy. Dr Teperman was one of the first cardiologists to perform procedures in a "hybrid theatre" where surgeons and cardiologists work together to achieve better outcomes for patients. Dr Teperman received patient referrals from all areas of Southern Ontario, the most densely populated area of Canada. Upon completion of his Fellowship, he was invited to further his career in Canada by a number of well-respected Cardiologists; however, his passion was to return to Australia.
Returning to Australia in 2005, Dr Teperman commenced his appointment at Frankston Hospital, where he is recognised as one of only a small group of cardiologists able to perform invasive procedures without backup cardiac surgical services. Maintaining his public appointment at Frankston Hospital, Dr Teperman also began his private consulting practice and hospital appointment at Peninsula Private Hospital upon his return to Australia.
Dr Teperman is currently the Chair of Cardiac Services and heads the Medical Advisory Committee of the Peninsula Private Hospital with Cardiologist and Physician appointments at the following Hospitals;
Linacre Private Hospital, Hampton

Peninsula Private Hospital, Frankston

Peninsula Health (Frankston Public Hospital), Frankston

Beleura Private Hospital, Mornington

The Bays Private Hospital, Mornington
Dr Teperman is also involved in VCOR (The Victorian Cardiac Clinical Network in conjunction with Monash University and participating public and private Victorian hospitals, conducting a state-wide, population-based clinical quality registry).
Dr Teperman regularly attends educational meetings and seminars to ensure his knowledge of cutting-edge technologies is kept up to date. He has completed further training in Cardiac CT and Structural Cardiology (inserting devices into the heart) and has been at the forefront of bringing new technology to Peninsula Private Hospital, originally part of the committee that set up cardiac surgery and intensive care, and more recently performing Reveal Device Insertions and Direct Current Reversions (DCR), used to bring patients back in Sinus Rhythm, and Renal Denervation to assist in controlling high blood pressure.
Dr Teperman was heavily involved in assisting the hospital in establishing the first private emergency department on the Mornington Peninsula. Additionally, he was at the forefront of designing the "hybrid theatre" at Peninsula Private Hospital, which will give patients access to new technologies, including TAVI (heart valve replacement via the groin).
Dr Teperman believes in giving back to the community that has helped him, so he is committed to educating junior doctors, medical students and other health professionals on a regular basis.
Heart & Lung Cardiothoracic Surgeon FAQs
To become a cardiothoracic surgeon, you first have to be interested in the organs, bony structures and tissues that form the chest cavity. Then, a cardiothoracic surgeon treats and provides surgical interventions for diseases occurring in these areas.
Cardiac and thoracic surgery are separate surgical specialties in some countries. When considered separately, cardiac surgery involves surgery to the heart and large blood vessels. Thoracic surgery involves surgery to the lungs and other structures within the chest cavity.
Cardiothoracic surgery might be necessary for several reasons. These include:
To treat coronary artery disease (CAD)

To treat and correct irregular heart rates and rhythms

To repair and replace damaged or diseased heart valves

To insert ventricular assist devices used to treat heart failure

To perform heart transplants

To restore blood flow to the heart

To reopen blocked arteries narrowed by plaque

To correct problems with heart valves
Since the late 1940s, cardiothoracic surgery has experienced fast growth and fast-moving technological changes. The specialty is considered young and evolving as science and research reveal more about the cardiothoracic area of the body.
The field of cardiothoracic surgery includes:
Adult cardiac surgery.

Congenital cardiac surgery.

General thoracic surgery.

Heart and lung transplant surgery.
Cardiac surgeons perform the following types of surgeries:
Aortic surgery – replaces enlarged or damaged blood vessels leaving the heart.

Coronary artery bypass surgery – bypasses narrowed coronary arteries, restoring blood flow to the heart.

Heart valve surgery – repairs and usually replace thin or leaking heart valves.
Surgeries completed by thoracic surgeons include:
Pectus surgery – repairs chest wall deformities.

Video-assisted thoracoscopic surgery (VATS) – treats some thoracic disorders without opening the chest.

Lung surgery – inflates collapsed lungs and removes abnormal tissues from them.
Congenital cardiac surgeons treat diseases and correct physical conditions present in babies and children who have suffered with them from birth. These surgeons repair the following types of conditions:
When the aortic or aortic and pulmonary valve is narrower than usual.

When there is a hole between two of the heart's chambers.

When the arteries are transposed.
A patient sees a cardiothoracic surgeon through a referral from his attending physician. For example, a patient with a stenotic or a narrowed vessel in the heart may be checked first by a cardiologist. Then, if the doctor believes surgery is the best option, he will refer the patient to the cardiothoracic surgeon.
The cardiothoracic surgeon goes over the patient's medical data and asks for a referral during the consultation. He then determines whether the referral is correct by:
Performing a comprehensive interview to obtain information related to the patient's family and personal medical history, lifestyle, medications and supplementations taken, existing diseases, and inherited disorders. 
Requesting for diagnostic tests such as cardiac angiography, stress test, and Holter monitor.
If the surgeon thinks the patient indeed requires surgery, he will plan the procedure. Details that the surgeon will discuss include:
Time and place of surgery

The actual surgical technique to be used

Risks and complications

Surgical team like the anesthesiologist

Recovery period

Surgical management

Cost, insurance, and financing
A cardiothoracic surgery consultation is usually done within 30 minutes. Patients are encouraged to express their concerns or ask questions during the visit.
To determine the patient's overall health and eligibility for surgery, the patient may be forced to undergo certain tests that will prove unnecessary later on. 
Also, there are cases wherein both the surgeon and the patient fail to establish a good relationship, which is crucial. Without this, the patient may feel uncomfortable asking questions or voice concerns, differing between his survival and loss.
Dr Dharsh Fernando Cardiologist Melbourne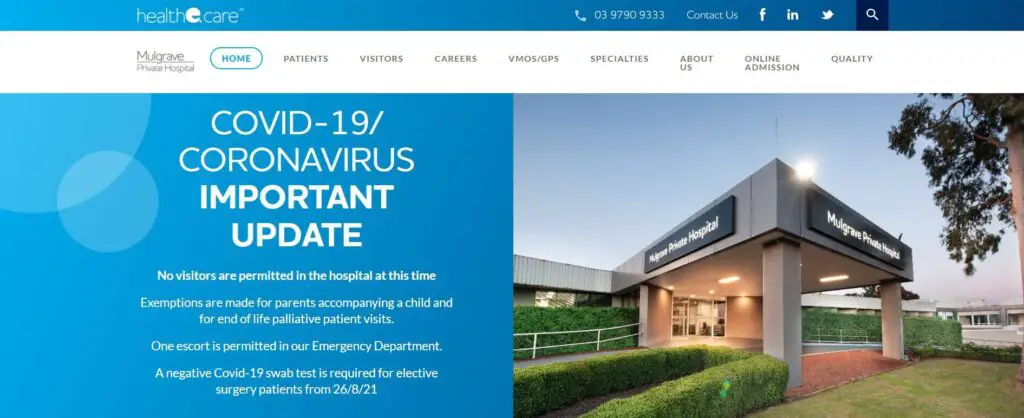 03 9790 5000
Dr Fernando specialises in general and interventional cardiology and peripheral vascular intervention. His training includes Fellowships in Interventional Cardiology at Johns Hopkins Hospital, Baltimore and Interventional Vascular Medicine at Massachusetts General Hospital / Harvard Medical School.
Dr Palanand Arunothayaraj (Arun) Cardiologist Melbourne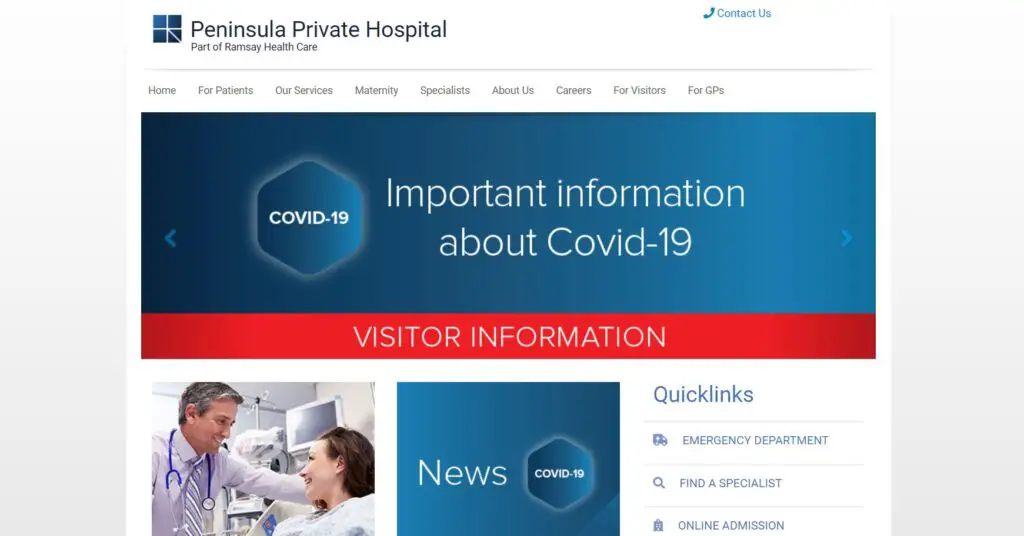 03 8790 8366
Dr Arun is a consultant in General Cardiology, with a special interest in Heart Failure and Device Implantation for heart rhythm disorders and heart failure management.
Dr Arun undertook advanced training in Cardiology at St Vincent's Hospital, Melbourne and worked as a registrar in Cardiology at South Cleveland Hospital, Middlesbrough, UK and the Aberdeen Royal Infirmary in Scotland before returning to Frankston to undertake his public appointment at Peninsula Health. Dr Arun established his private practice at Peninsula Private Hospital and is well regarded for his management and care of patients in the Frankston and surrounding communities.
Along with Dr Arun's training and wide experience in device implantation in UK and Australia has acquired in-depth practical knowledge in this field. Being a high volume operator in device implants, Dr Arun is aware of the difficulties and challenges in device implantation and follow up. A priority in device implantation is an optimum patient selection and safe implantation technique to achieve maximum benefit for the patient and minimise complications. Dr Arun likes to share this knowledge with his colleagues and medical practitioners to raise awareness about the benefits of this treatment option to improve patient care.
Areas Of Special Interest/Expertise
Clinical and diagnostic cardiology

Heart Failure management

Stress testing

Echocardiogram

Pacemakers

Diagnostic coronary angiogram

Hospital Appointments

Peninsula Private Hospital, Frankston

Beleura Private Hospital, Mornington

Peninsula Health, Frankston
SPECIAL INTERESTS
Clinical and diagnostic cardiology

Heart Failure management

Stress testing

Echocardiogram

Pacemakers

Diagnostic coronary angiogram
Dr Alexander Adel Consultant Cardiologist Melbourne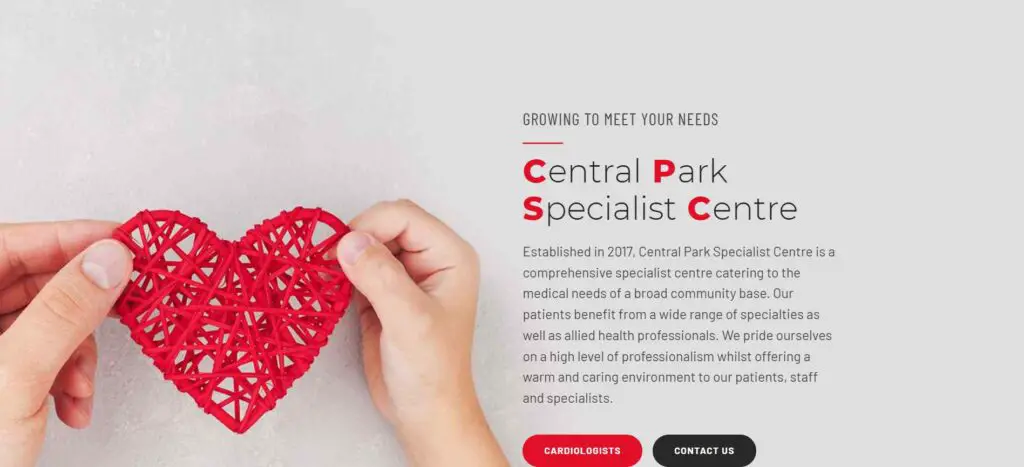 centralparkspecialistcentre.com.au
(03) 9132 9832
Dr Adel is currently practising at Specialists Melbourne, on Bay Street Port Melbourne. He graduated from Monash University before commencing his internship and basic physician training years at Eastern Health. He completed three years of advanced training in Cardiology at Austin Hospital and Western Health, continuing with further Fellowship in non-invasive imaging, including echocardiography, stress echocardiography, as well as cardiac CT and MRI modalities. Published works include assessment of coronary plaque burden on CT coronary angiography and various echocardiography topics.
His special interests include heart failure management, including hypertrophic cardiomyopathy, valvular heart disease, and heart disease prevention.
Dr Adel is available for consultations on a fortnightly basis, and all urgent reviews will be accommodated.
Associate Professor Sandeep Prabhu Melbourne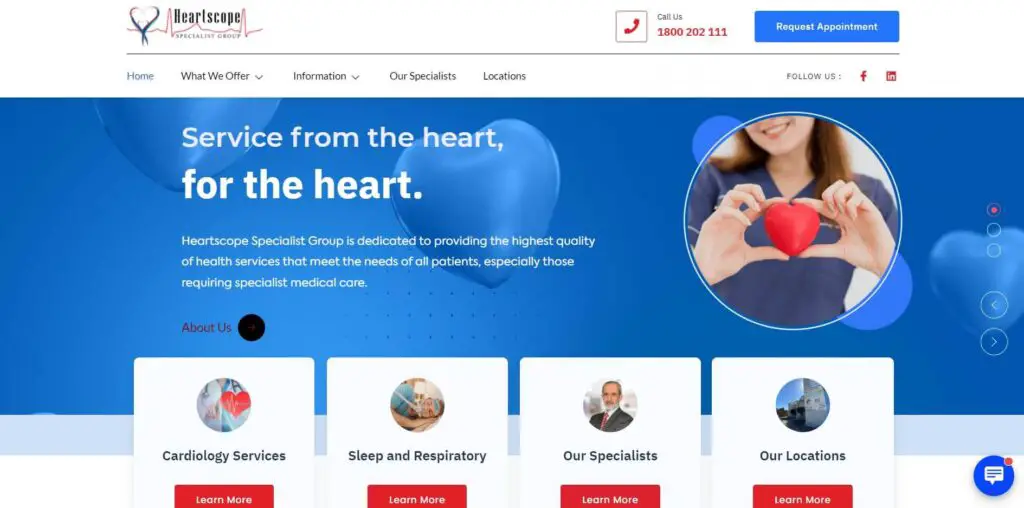 heartscope.com.au/dr-sandeep-prabhu
(03) 8669 4575
Associate Professor Prabhu is a cardiologist and electrophysiologist, having completed his advanced training at the Alfred & Royal Melbourne Hospitals in Melbourne, Australia. He is pursuing a combined clinical and academic career in cardiac electrophysiology.
He has completed a PhD in clinical electrophysiology, under the supervision of Prof Peter Kistler, Prof Jonathan Kalman and Prof Andrew Taylor through the Baker IDI Heart and Diabetes Research Institute, Alfred and the Royal Melbourne Hospitals, and has completed an international clinical fellowship in electrophysiology and pacing at St Bartholomew's Hospital, London.
A/Prof. Prabhu has a staff appointment as an electrophysiologist at the Alfred Hospital (Melbourne, Australia) and has a co-funded Heart Foundation and NHMRC Post-Doctoral Research Fellowship at the Baker Heart and Diabetes Institute. He is proficient in all aspects of rhythm management, including catheter ablation procedures for atrial and ventricular arrhythmias, device implantation and management.
Specialities:
Rhythm management, Catheter ablation procedures, device implantation & management associate Professor
Dr Ali Safaa, Interventional Cardiologist - GenesisCare Melbourne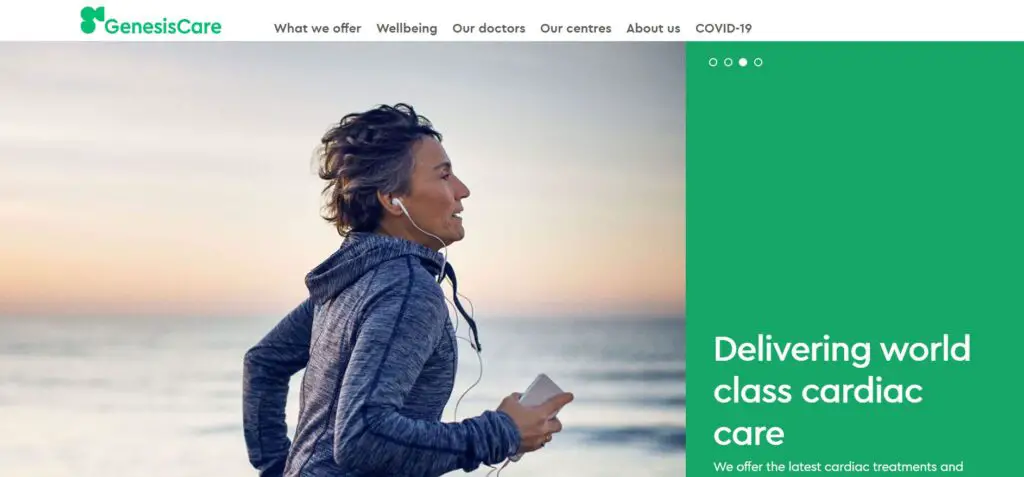 genesiscare.com/au/our-doctors/dr-ali-safaa
(02) 8236 3300
Special clinical interest in coronary intervention and is an interventional cardiologist.
Dr Ali Safaa graduated as Top Medical Student at the University of Babylon, Iraq, before undertaking his basic and advanced training at the Gold Coast University Hospital and Prince Charles Hospital in Queensland. Ali's passion for Interventional Cardiology then led him to the position of Interventional Cardiology Fellow at the Royal Perth Hospital, where he extended his procedural expertise and completed several research projects. Following this, Ali took a position as Interventional Cardiology Fellow at Wellington Hospital, New Zealand, focussing on complex cases and further developing his skills in a range of Interventional techniques, having performed 3000 procedures, including over 1200 angioplasties, by this time. Ali joined HeartCare Victoria (now GenesisCare) in 2016 and has quickly established himself as a valued member of the team. His special areas of interest include complex percutaneous coronary intervention (PCI) and intracoronary imaging, including Intravascular Ultrasound (IVUS) and Optical Coherence Tomography (OCT), along with coronary physiologic assessment using Fractional Flow Reserve (FFR) technology. He has also gained extensive experience in structural heart disease interventions, including Aortic Balloon Valvuloplasty and PFO closures.
Why choose us?
Personal care
We don't just treat your condition, and we treat you. We offer a personal experience focused on relationships with real people that get us talked about long after treatment ends.
Expertise
We're a brand with a local, national and global presence, providing care where it's needed. Our doctors are among the world's leading cancer and heart disease specialists.
The forefront of treatment
We invest in innovative treatments that are constantly moving the oncology and cardiology fields forward, ensuring we deliver world-class care all over Australia.
Who we are
We are 5000 highly trained healthcare professionals and support staff across Australia, the U.K., Spain, China and the United States, designing innovative treatments and care for people with cancer and heart disease.
We see care differently
We believe care should be focused on you, the individual, not the condition. We believe care should be available when and where you need it most, and it should be designed to help give you the best life outcomes possible. This is our vision for your care.
We work to develop a detailed understanding of your needs, so we can design the right care plan for you if you're being treated for cancer, heart disease or sleep disorders.
Our purpose
Designing better care
Our purpose is to design care experiences that get the best possible life outcomes. To give you high-quality care that's available where and when you need it and is tailored to your particular needs. Care that helps you get on with your life and do the things that are important to you. We do this by approaching care like nobody else.
Everything we do is designed in partnership all the way through the entire care process. That means working with everyone from our clinicians to our technicians, from our internal teams to patients. Because, by working together, we stand a better chance of getting more complete health outcomes for you.
Dr Gregory Szto - Peninsula Heart Centre Melbourne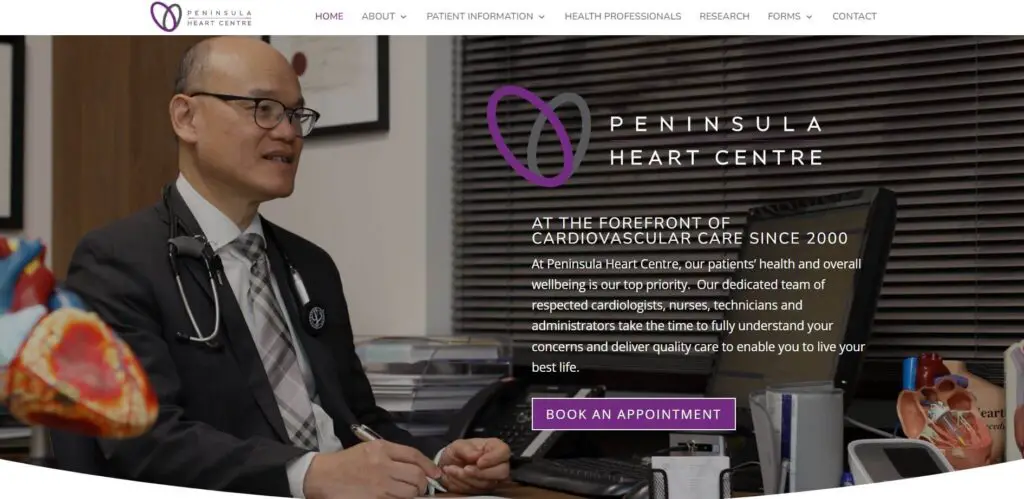 0438 231 165
An internationally respected cardiologist, Dr Greg Szto is a resident of the Mornington Peninsula and is committed to the provision and development of heart care for an area that was previously reliant on Melbourne metropolitan services. Greg is Director of Cardiology at Peninsula Private Hospital, renowned for its comprehensive diagnostic, emergency and elective heart care. His consulting rooms are located in Frankston (at Peninsula Private Hospital), Mornington and Rosebud.
A first-class honours graduate of Monash University, Dr Szto undertook his internship and specialist training at the Alfred Hospital in Melbourne under the leadership of Associate Professor Aubrey Pitt and Professor Garry Jennings.
Dr Szto completed advanced coronary intervention training at St Vincent Hospital in Indianapolis, USA, under the mentorship of the late Professor Thomas J. Linnemeir, a pioneer in coronary angioplasty. During his four-year tenure, Greg became proficient in various aspects of coronary stenting, including rotablator decalcification atherectomy, valvuloplasty, as well as peripheral arterial angiogram and renal, carotid and iliac artery stenting. He participated in many clinical trials and gave presentations at US cardiology conferences.
On his return to Melbourne in 2000, Greg initiated the coronary angioplasty service at Frankston Hospital. He went on to establish the coronary angiography and stent service at Peninsula Private Hospital in 2003. In his role as Director of Cardiology, Greg oversaw the introduction of a coronary care unit, helped facilitate the direct admission of cardiac patients to the hospital. He collaborated with local radiologists to establish the multi-slice cardiac CT scanning program in 2007. He has been involved in the development of an intensive care unit and subsequently the successful introduction of open-heart coronary artery bypass and valve surgery at Peninsula Private hospital in 2012.
As an interventional cardiologist, Greg performs coronary angiograms to diagnose heart artery blockages. He can proceed directly to inserting coronary stents if heart artery blockages are found. Greg is one of few interventional cardiologists who can also implant pacemakers and cardiac defibrillators for patients with rhythm problems or heart failure.
Greg led the introduction of keyhole aortic valve implantation at Peninsula Private Hospital in 2015. This is a minimally invasive procedure that is of benefit for patients considered too high-risk for open-heart surgery.
Dr Szto aims to provide his patients with prompt evaluation and medical management, enabling timely recovery and excellent health care. He is committed to offering his patients new and exciting treatments and technologies, allowing them to benefit from constantly evolving innovation in cardiology in the research arm of the practice.
He is active in investigator-initiated and global multinational clinical research. He has recruited many participants into clinical trials which are designed to offer new treatments and drug therapies in areas including hypertension, heart failure, high cholesterol and heart attacks.
Dr Szto also speaks Cantonese and Malay. He enjoys the kind of travel that indulges his love of photography and maximises time spent with his wife Georgia and children Hannah and Noah.
Dr Mariusz Wolbinski - Peninsula Heart Centre Melbourne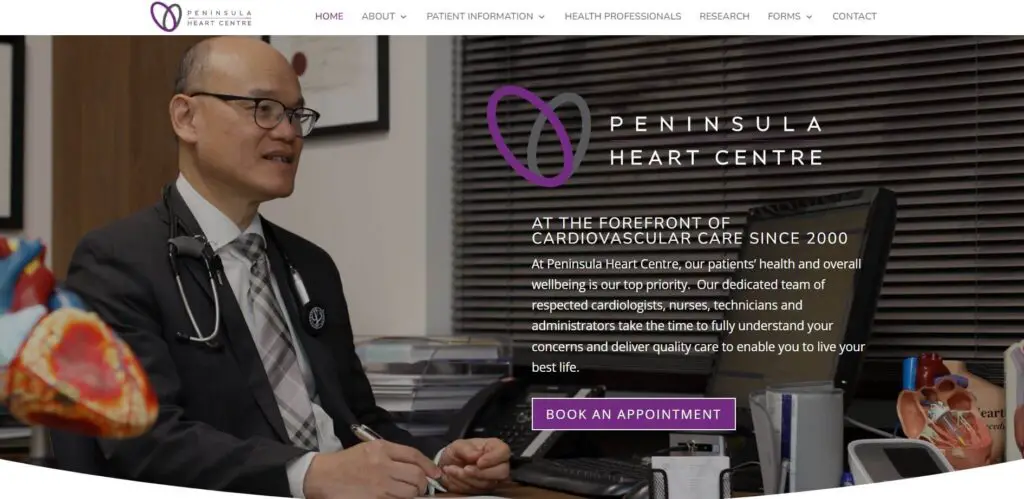 0419 876 429
Peninsula Heart Centre were delighted to offer a unique opportunity to Mariusz Wolbinski to join our team in late 2020 to continue his cardiology practice in the area of interventional and structural heart disease.
PHC is an ever-evolving practice, and as such, with a young and talented doctor with vast experience in structural heart disease, we saw the opportunity to learn and develop new techniques and technology following his recent training.
A New Zealand trained interventional cardiologist who had the opportunity to work with national leaders in cardiology at Wellington and Waikato Hospitals, he was inspired to undertake an advanced fellowship at Columbia University Medical Centre in New York from 2018 – 2020, focusing on dedicated keyhole heart valve treatments, many of which are still yet to be introduced around the world. With experience working alongside his teachers and mentors, Drs. Susheel Kodali, Vinnie Bapat, Isaac George and internationally renowned Martin Leon reinforced his interest in innovation, evolving technologies and his desire to work within a team of likeminded cardiologists.
Over his career to date, he has honed his skills performing over 1000 coronary artery stenting procedures and 300 transcatheter aortic valve implants along with other structural heart procedures, as well as being experienced in CT, and 3D transoesophageal echo heart imaging and advanced heart failure support. This became the foundation of what we see to be his future contribution to our centre and one we anticipate will be welcomed by the local hospitals, GPs and fellow cardiology community. We are excited to have him share with us and extend our knowledge base offering support to Greg and Vivek in the latest techniques developed internationally. Similarly, he will have opportunities to grow his clinical expertise under the guidance and in collaboration with our experienced cardiologists.
Being down to earth and approachable, Mariusz has been warmly welcomed by the medical and nursing staff at Peninsula Private Hospital, and he looks forward to extending his availability to incorporate the Mornington and Rosebud areas. It is keenly evident how easily he forms trusting relationships with the patients who are admitted under his care and with whom he has managed as outpatients during general consulting and cardiac testing.
Mariusz has easily adapted and settled into the sunny beachside area of the Mornington Peninsula, where he resides. In his spare time, he is eager to learn about the local attractions and visit popular sites we hold so proudly.
Given Mariusz is our newest addition to Peninsula Heart Centre, he has appointments available to provide general cardiology assessments to the local and wider community and offer advice and support to his GP colleagues.
Dr Vivek Gupta - Peninsula Heart Centre Melbourne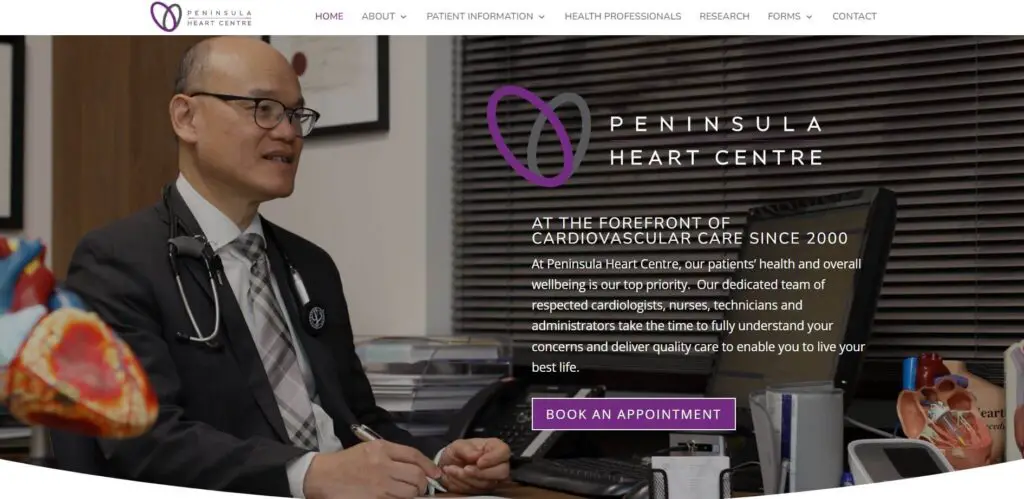 0431 025 021
Dr Vivek Gupta is a general and interventional cardiologist who graduated from one of the top medical schools in India in 2004 and moved to Australia, where he completed a Master of Public Health at Deakin University in 2007.
On completion of his basic Physician training at the Austin Hospital in 2013, he undertook his advanced training in cardiology in Launceston before concluding his cardiology fellowship at one of the most reputed interventional training programs in Australia, Monash Medical Centre.
Vivek Gupta has so easily adapted to all things PHC and is a most valued member of our team. He has built a sound base on which he offers a friendly and caring management approach to our patients. His popularity amongst hospital staff is well known and well deserved. Vivek can be found socialising in his lunch hour in the coffee shop with his colleagues, nurses and allied staff on a regular basis reinforcing long-held friendships and developing new ones.
Vivek's creative approach and versatile skill set make him a proficient operator in the cardiac cath lab. As an interventional cardiologist, his training has equipped him with skills that include diagnostic coronary angiography (predominantly performed radially) and same-day stenting; haemodynamic and anatomical assessment of questionable lesions using Fractional flow reserve (FFR) and intravascular ultrasound (IVUS). His knowledge in Optical coherence tomography (OCT) lesion assessment is invaluable as he will take the lead in using this new technology at PPH to accurately evaluate coronary artery disease before he stents.
He is equally competent and capable of offering total cardiovascular care and management of complex cardiac conditions. He investigates his patients in a weekly Stress echo list and offers Multi-slice cardiac CT for those equivocal outcomes. He also implants Loop recorders for those baffling symptoms requiring long term rhythm monitoring.  
Having experience as a secondary operator in TAVI cases at Monash Medical Centre gave him insight into the challenges and skills required to enter into this growing area of cardiology. Vivek is keen to develop his skill set, and with Greg proctoring him on site, he will begin by embarking on his structural training for Watchman left atrial appendage closure. The dilemma of risk management and stroke protection in Atrial fibrillation is one that he frequently faces, and he sees there is a role he can play in supporting Greg to offer this treatment to those in need. This will see him navigate toward more complex structural TAVI cases in due course.
Being involved in multiple research projects during his Masters of Public Health, Vivek is keen to continue his interest in the research arm at PHC. As a sub-investigator on a number of our current trials allows him the ability to offer alternative treatments to his patients.
Viv is an avid reader who enjoys watching movies, travelling and spending time with family and friends. He is a constant support to his wife Lav, who is busy pursuing her Basic Physicians training at the Alfred Hospital.
We are thrilled and delighted to have Vivek as a pivotal and much loved member of PHC.
Dr Brian Zakhem Cardiologist Melbourne

(03) 9561 9688
Dr Brian Zakhem is an Australian-based health professional. Brian is trained as a Cardiologist (Heart Specialist) and has a practice located in Glen Waverley.
Special interests
Management of chest pain and acute coronary syndromes, Management of in-stent restenosis, Intracoronary imaging (IVUS and OCT), Intracoronary physiology techniques, Microvascular dysfunction
Dr Kiran Munnur - Interventional & Consulting Cardiologist Melbourne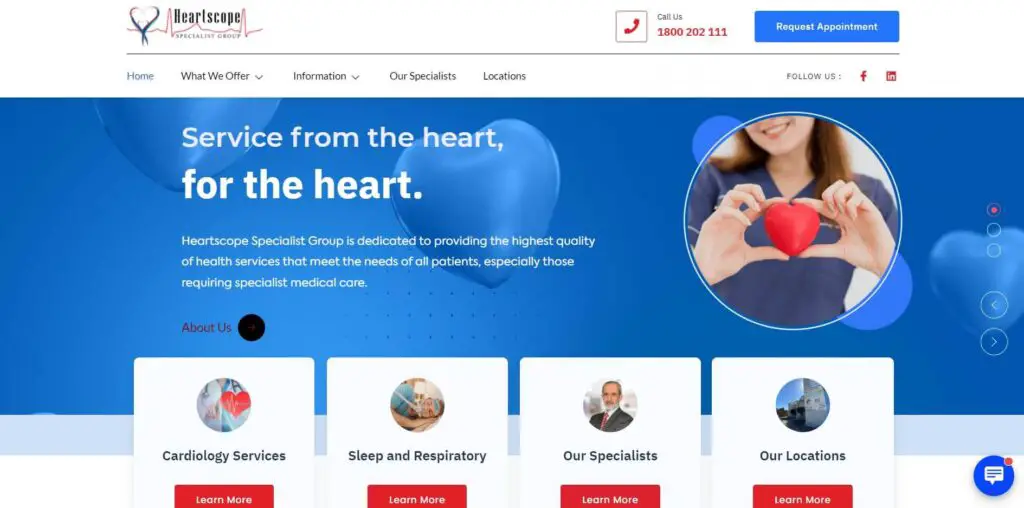 heartscope.com.au/dr-kiran-munnur
1800 202 111 | (03) 9560 7558
Dr Kiran Munnur is an interventional and consultant cardiologist. He has an interest in all aspects of cardiology and is skilled in performing coronary angiography, percutaneous interventional procedures, FFR and intracoronary imaging (IVUS & OCT).
Kiran was awarded PhD from Monash University for his work in cardiac CT. He has expertise in plaque analysis on CT and has a keen interest in the study of plaque progression and its association with future cardiac events. He has published his work in reputed journals and presented at national and international conferences. He has an excellent academic record, having secured distinction in MBBS and scored rank 2 in the Australian Medical Council and above 95th percentile in US & UK licencing examinations. He is a recipient of Australian Postgraduate & CSANZ scholarships.
Kiran has excellent communication skills and cares for his patients. Being at the forefront of research, education, and technology allows him to offer the best care for his patients.
Languages
English (fluent)

Hindi (fluent)

Telegu (fluent)
Dr Bryan Wai Cardiologist Melbourne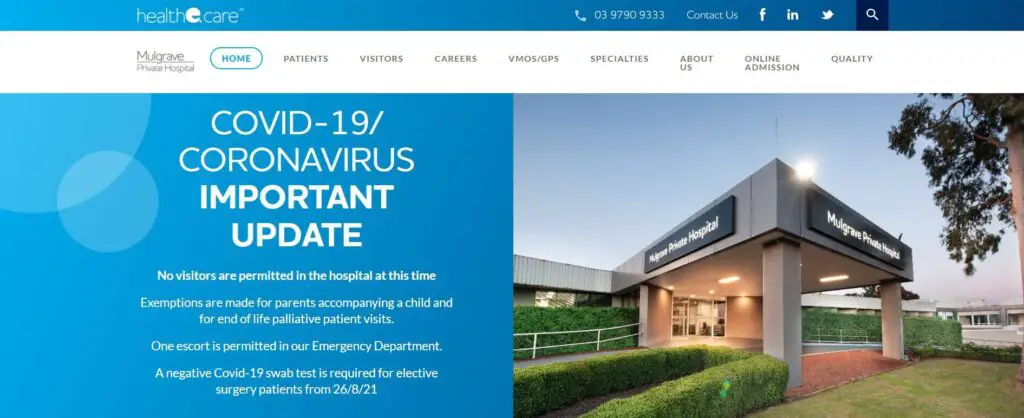 mulgraveprivate.com.au/specialists/dr-bryan-wai
03 8793 3800
Special clinical interest in non-invasive cardiac imaging and is a general cardiologist.
Consultant and Non-Invasive Cardiac Imaging Specialist
Dr Bryan Wai is a clinical cardiologist and cardiac imaging specialist. He has expertise in echocardiography (including transthoracic and transoesophageal echocardiography and exercise and dobutamine stress echocardiography) and CT coronary angiography. He returned to Melbourne in March 2013 from Massachusetts General Hospital, Boston, where he completed a Cardiac Imaging Fellowship. Prior to this, he completed medical school at the University of Melbourne and has undertaken cardiology training at The Royal Melbourne Hospital, Barwon Health and Austin Health. He completed cardiac fellowships in non-invasive cardiac imaging, where he trained in transthoracic echocardiography, stress echocardiography, transoesophageal echocardiography, cardiac computed tomography and cardiac magnetic resonance.
Dr Wai also has a strong interest in cardiac research, especially in the area of refining non-invasive cardiac imaging techniques for cardiovascular risk assessment. He was awarded an NHMRC and Heart foundation postgraduate scholarship for research on the effect of diabetes mellitus on the heart with the University of Melbourne.
Services
Dr Bryan Wai provides general cardiology consultation from Mulgrave and Berwick, also providing Non-Invasive Cardiac Imaging services across these sites.
Dr Joseph Amin - GenesisCare Melbourne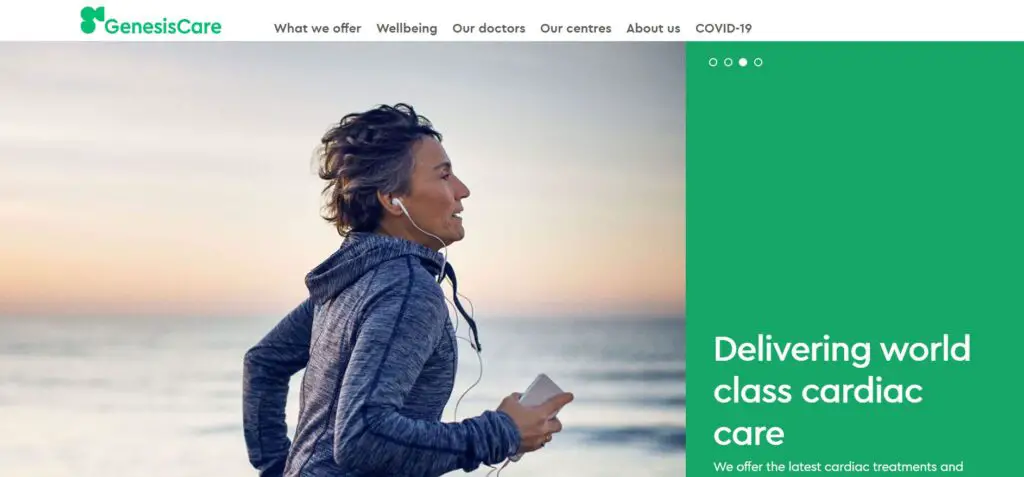 genesiscare.com/au/our-doctors/dr-amin-joseph
03 8793 3800
Interventional cardiologist with special clinical interests in Coronary Intervention.
Fellow of Royal Australasian College of Physicians
Fellowship of the Royal Australasian College of Physicians, 2010; Master of Science (Cardiology), 2003; MBBCh CAIRO, 1995; FCSANZ, 2011
Awarded a Masters in Cardiology in 2003, Dr Joseph Amin gained extensive clinical experience during his time with the National Heart Institute – Egypt before moving to Australia in 2005 and completing his Fellowship with the Royal Australasian College of Physicians in 2010. Joseph's talent for coronary intervention lead him to pursue his Interventional Cardiology Fellowship at Princess Alexandra Hospital and Townsville Hospitals, as well as contributing to clinical research advances in the management of atrial fibrillation with atrial pacing following CABG, and the impact of initiating "Code STEMI" on Door To Balloon Time. Passionate about supporting the development of our next generation of physicians, Joseph regularly contributes to Grand Round presentations, sharing his knowledge on contemporary management of STEMI and Antiplatelet therapy after angioplasty.
Dr Joseph Amin provides General Cardiology consulting from our Berwick and Mulgrave, in addition to coronary intervention procedures at Mulgrave Private Hospital and sessional consulting within Lakeside Square Medical Precinct in Pakenham.
Mr Peter Skillington Cardiothoracic Surgeon Melbourne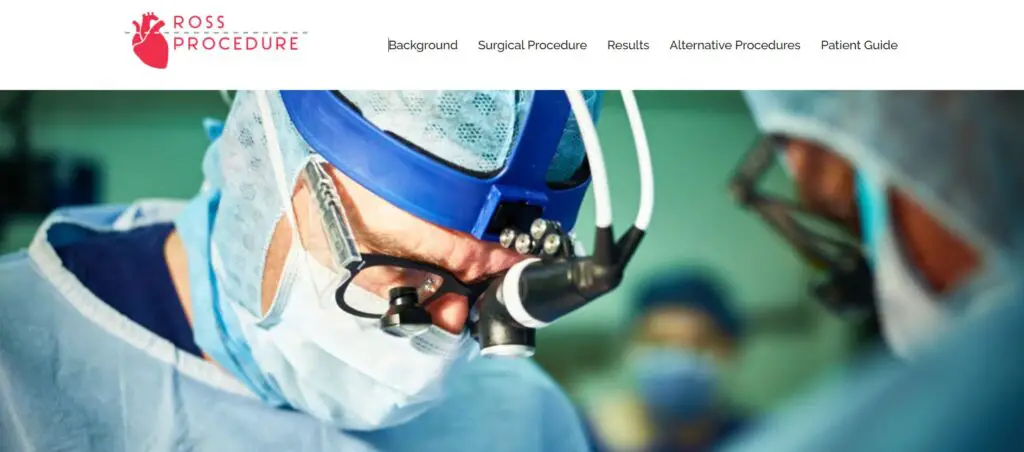 03 9347 0106
Mr Peter Skillington is a practising Cardiothoracic Surgeon in Melbourne, Australia. Prior to commencing practise, he trained both in General Surgery and Cardiothoracic Surgery in Australia. He then spent 12 months in further training at the Southampton General Hospital, Southampton, UK., and then a further 12 months in Boston, USA, spending 6 months at the Brigham Women's Hospital in adult cardiac surgery, and 6 months at the Boston Children's Hospital in paediatric cardiac surgery. He is currently Deputy Director of the Cardiothoracic Surgery Unit at the Royal Melbourne Hospital, as well as Deputy Director of the Clinical Cardiac Institute at Epworth Hospital, Richmond. He has maintained strong links with the Royal Australasian College of Surgeons (RACS), as well as the Australian and New Zealand Society of Cardio and Thoracic surgery (ANZSCTS). He was President of the ANZSCTS from 2001 to 2003.
Major Interests
Aortic valve surgery includes Ross procedure, aortic allograft, stentless porcine valve, stented bioprostheses and mechanical valves.

Mitral valve surgery, including repair and replacement

Aortic surgery

Coronary artery bypass surgery

Arrhythmia Surgery

Minimally Invasive Heart Valve Surgery
Adult Congenital Heart Surgery
Pulmonary valve replacement late after Tetralogy of Fallot

Atrial and ventricular septal defects, simple and complex

Ebstein anomaly repair

Hypertrophic obstructive cardiomyopathy (HOCM) – surgical septal myectomy

Other
Career Highlights
Ross Procedure 1992 onwards – over 390 cases (largest experience in Australia and New Zealand)

Chairman of science and education committee, ANZSCTS 2008 – 2014

Stentless porcine valve 1994 onwards – the first Australian experience

Member of faculty for annual International Ross Procedure Symposium

Numerous Publications in National and International Peer-Reviewed Journals
Mr Naveed Alam Thoracic Surgeon Melbourne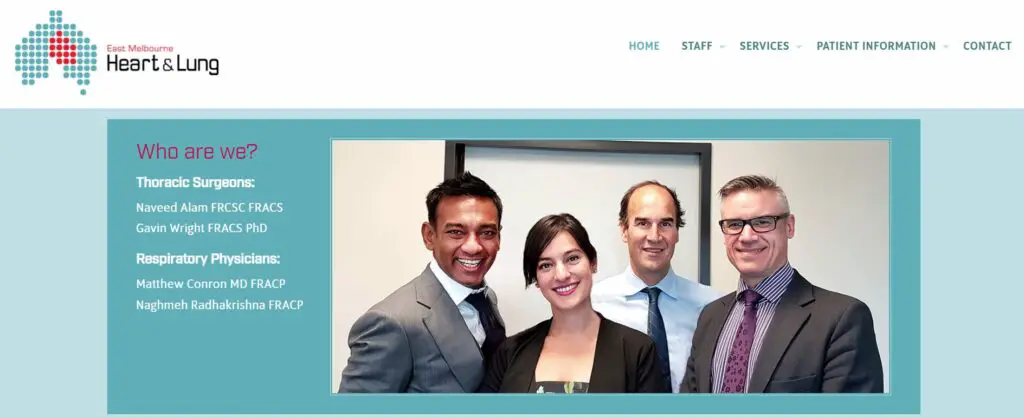 03 9419 2477
Naveed Alam is a Thoracic Surgeon who has been in consultant practise in Melbourne since 2005. He also has been consulting in Tasmania since 2011.
After completing medical school and surgical training in Canada, he completed fellowships at the National Cancer Institute of Canada and at Memorial Sloan Kettering Cancer Center in New York.
Mr Alam's areas of interest are minimally invasive surgery (VATS and robotic), thoracic oncology and surgical education. Through his work with the Royal Australasian College of Surgeons and as a member of the Asian Thoracoscopic Education Program, he is extensively involved nationally and internationally in training junior and senior surgeons. He is also a senior lecturer at the University of Melbourne.
Conditions Treated:
Lung Cancer

Mesothelioma

Thymoma

Emphysema

Tracheal Tumours

Tracheal Stenosis

Diaphragmatic Paralysis

Pectus Excavatum

Thoracic Outlet Syndrome

Slipping Rib Syndrome

Hyperhidrosis
Adrian Pick Cardiothoracic Surgeon Melbourne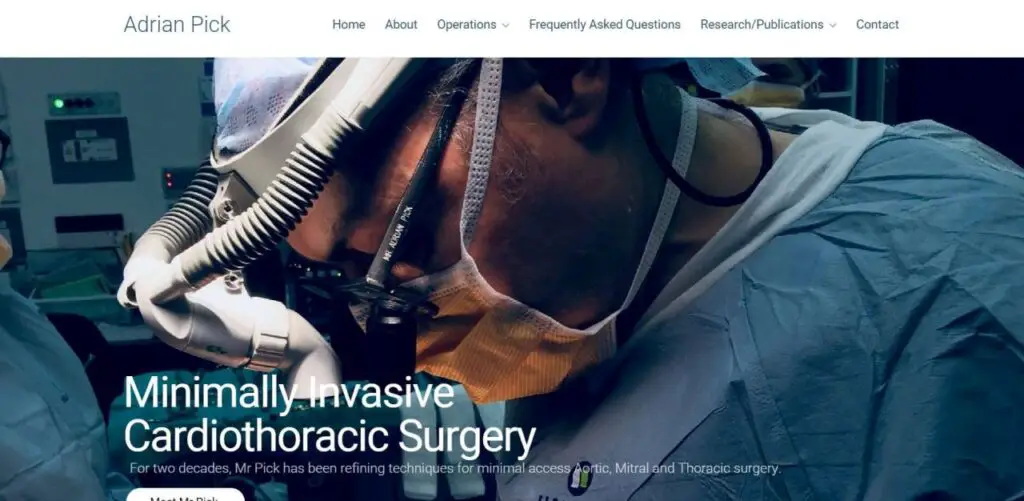 03 9509 9577
Mr. Pick is highly specialised in both cardiac and thoracic surgery. Common cardiac causes include coronary artery disease for bypass, aortic valve replacement or repair, mitral valve replacement or repair, and arrhythmia surgery for atrial fibrillation. The repertoire of expertise is not limited to these procedures; he frequently performs two or even three of the above procedures in a single operation, as well as rare and complex cardiac surgery. There is no typical age group for cardiac surgery, Mr. Pick operates successfully on patients into their mid 90's.
Mr. Pick has created a niche in minimally invasive cardiac surgery, using a 5-6cm incision through the ribs rather than the standard sternotomy, particularly in the case of mitral valve repairs. He can also perform a single coronary bypass graft "off-pump", where the heart is not arrested. These techniques challenge conventional beliefs about heart surgery.
On the thoracic side of the practice, Mr. Pick specialises in keyhole procedures for lung cancer. He will make a determination of how much lung needs to be removed in order to cure a patient of their lung cancer. Variably it could be a wedge, a lobe or even an entire lung. Mr Pick provides a lung cancer surveillance program for five years after resection of lung cancer, as well as tissue retrieval for characterisation and palliative procedures for pleural effusions (pleurodesis).
The diversity of sites and hospitals Mr. Pick operates at provides services for patients with or without health insurance in a timely and efficient manner. Mr. Pick offers the latest techniques and technology in cardiothoracic surgery due to his commitment to ongoing education and training internationally. He travels to either the United States or Europe every year to develop his professional skills and knowledge.
Mr. Pick consults at Cabrini Malvern and Peninsula Private to service the growing demographic of his many patients. Mr. Pick has relationships with a variety of medical oncologists and respiratory physicians for the ongoing care of our patients. Mr. Pick also attends multidisciplinary lung cancer meetings in order to present patients with views and opinions across many medical disciplines to assist in their care and treatment.
Associate Professor Gavin Wright Thoracic Surgeon Melbourne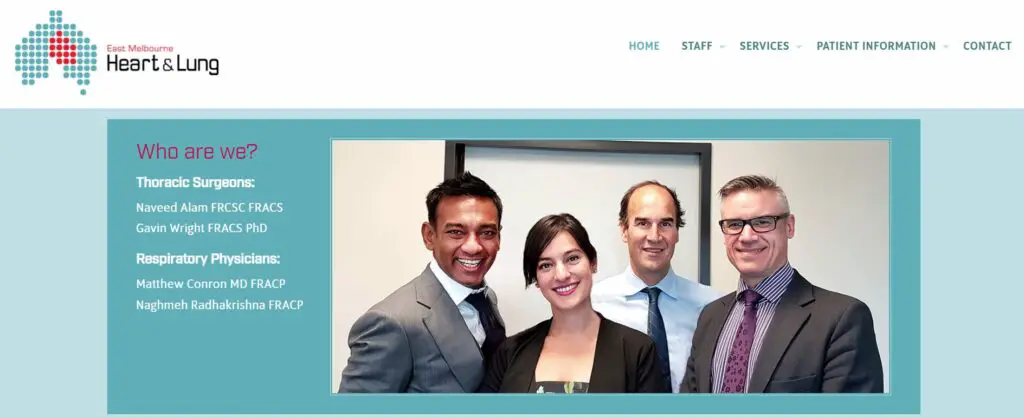 emhl.com.au/associate-professor-gavin-wright
03 9419 2477
Associate Professor Gavin Wright is a thoracic surgeon who completed his fellowship at the Royal Australasian College of Surgeons in General Surgery in 1997, then a second fellowship in Cardiothoracic Surgery in 2000.
He is currently the Director of Surgical Oncology at St. Vincent's Hospital and works at Peter MacCallum Cancer Centre as both a thoracic surgeon and as the Research and Education Lead for Lung Cancer at the Victorian Comprehensive Cancer Centre. He is a Clinical Associate Professor in the University of Melbourne Department of Surgery.
Although his surgical practice has been dominated by minimally invasive surgical techniques (including robotic surgery) and lung-conserving surgery for lung cancer, he also specialises in complex major surgery for lung cancer, mesothelioma and thymoma and other tumours in the chest.
Whilst most of Professor Wright's practice relates to cancer diagnosis and management, he also performs surgery for emphysema, pectus chest deformities, excessive hand sweating, and empyema (infections around the lung).
In the field of lung cancer, Professor Wright enjoys a high national and international profile, having contributed to the latest staging system for lung cancer and the Australian Wiki-guidelines for lung cancer. He has published almost 100 peer-reviewed journal articles and 2 book chapters.
Professor Wright has conducted multiple clinical research trials and strongly believes that a research-based practice is important for his patients to get access to the latest and best treatments. He was awarded a PhD investigating the molecular biology of lung adenocarcinoma, for which he received a postgraduate NHMRC scholarship and the University of Melbourne's Gordon-Taylor scholarship.