When it comes to nailing the perfect brunch spread, while being Insta-worthy at the same time, Melbourne cafés genuinely excel.
Whether you're after the perfect breakfast bowl, award-winning interior design or just a Sunday morning seaside view, we've curated the perfect guide for your next Instagrammable brunch.
Your feed will never look better. These are the Melbourne cafes you need to add to your must-eat list immediately. To help you get started on your café hunt, we've rounded up our favourite cafés from right across Oakleigh, Melbourne.
The Ultimate List of Best Cafés in Oakleigh
Vanilla Lounge Oakleigh Café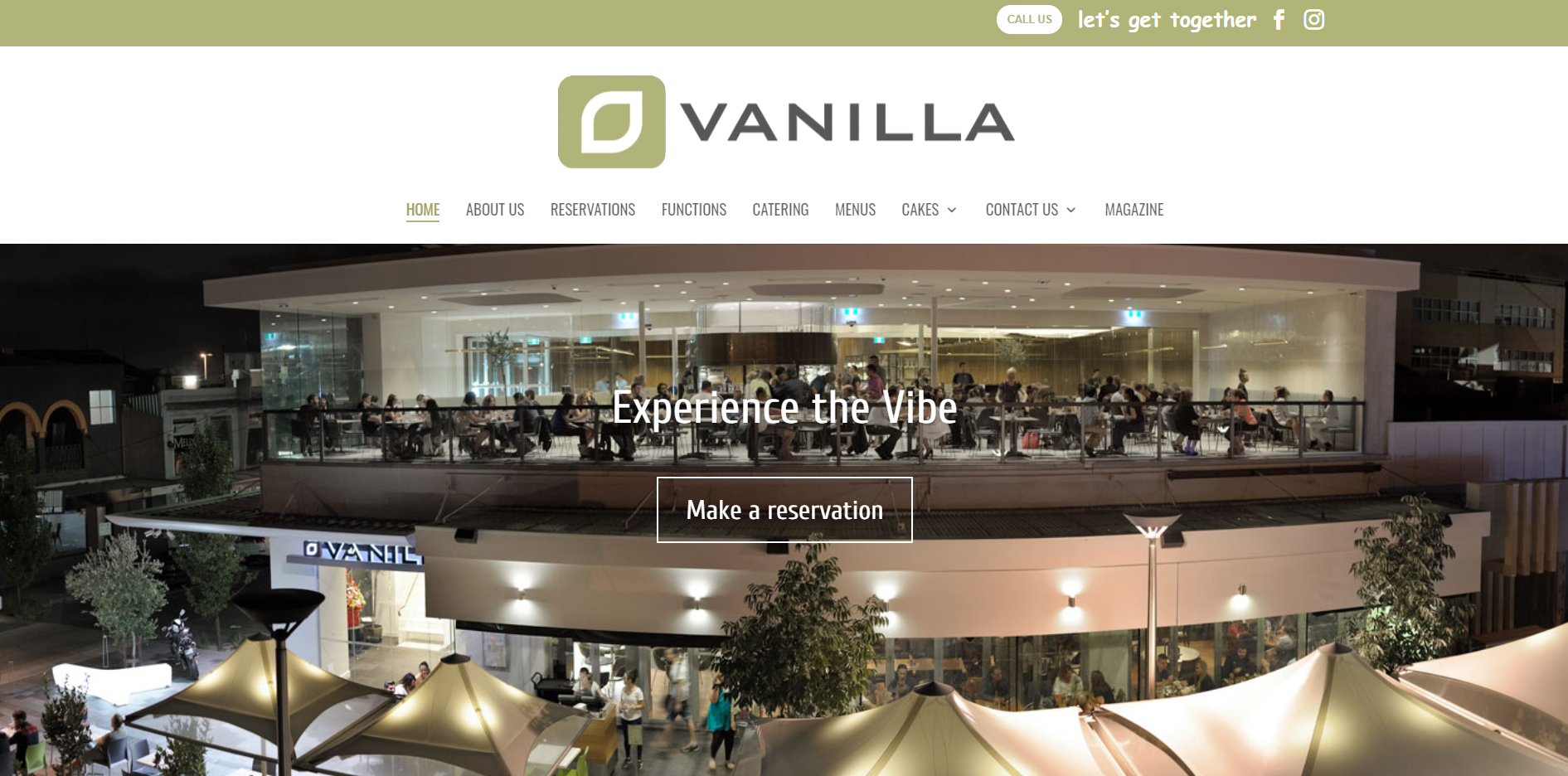 03 9568 3358
Welcome to Eaton Mall, a hidden gem located in the heart of multicultural Oakleigh.
Amongst the hustle and bustle of this amazing hub are Vanilla Lounge. In August 2008, we opened our doors, and our hearts to the community and everyone gave their love back. Being a coffee and dining lounge, Vanilla has something for everyone. It is a family place, a meeting place, a place where you can come and experience a unique European vibe right here in Melbourne.
The family behind Vanilla have been innovators and pioneers in the hospitality industry for over 45 years. With the opening of Vanilla Lounge, Oakleigh, saw a new dining culture emerge. What is particularly exciting for Melbourne is that it now boasts another leading patisserie that truly celebrates the greatest qualities of its cosmopolitan heritage. Vanilla was praised as one of the Top 10 Patisseries in The Age Good Café Guide 2012.
We are committed to enhancing our patron's experience by providing our boutique coffee brand, Dukes, our extraordinary music acts on Thursday nights, our extensive menu made with local and fresh ingredients and without preservatives or additives, our world-class standard of cakes and biscuits and our latest venture, Vanilla Upstairs which has amazing pan-Mediterranean cuisine and invites people to come together and share in the simple pleasures.
CATERING FOR EVERY OCCASION
Enjoy your favourite food with Vanilla's catering service, bringing you solutions for any occasion or event:
Corporate 

catering for all-day meetings, breakfasts, lunches, teas, workshops, presentations, conferences, seminars, functions and celebrations, and other business occasions, including film sets and outdoor events.

Private functions

 for social occasions like birthday parties, milestones, engagements, pre-wedding luncheons, baby showers, anniversaries, christenings, celebrations, and events.

Community occasions

 for social clubs and organisations, aged care facilities and retirement villages, non-profit events, fundraisers, awards and galas, and the arts, including photoshoots and film sets.
Our friendly team can help you tailor your order to suit dietary and budget requirements. Don't have time to spare? Simply tell us about your occasion, and we will do the rest. You can arrange to collect your order, or you can have it delivered to you.
Vanilla Menus
NO ADDED PRESERVATIVES, MSG, FLAVOURS OR COLOURS

FREE RANGE HALAL & AUSTRALIAN MEATS

AUSTRALIAN SEAFOOD

WE ONLY USE LOCAL & FRESH PRODUCE

IMPORTED GREEK OLIVE OIL & FETA CHEESE

ONLY THE FRESHEST FOOD MADE ON THE PREMISES
Vanilla's Cakes
Baked daily with the finest ingredients
Our sweet treats are made on-site with the best ingredients; from traditional Greek biscuits and specialties to popular classics, signature treats, whole cakes, and celebration cakes. We invite you to browse the galleries below. You can enjoy our cakes at Vanilla, or you can purchase them over the counter take away – the perfect treat when you visit family and friends or even at work! If you are after a celebration cake, our experienced cake consultants will be thrilled to help.
Functions
Vanilla Upstairs is the Perfect Place for Your Event! From birthday parties, Christenings and high teas, through to Christmas parties or corporate functions, presentations, product launches and other events, Vanilla Upstairs can cater for small or large groups in a classy and sophisticated space.
Whether you're celebrating a family night out or a milestone, we can design and tailor a package to suit your requirements and budget.
The Brass Room
A sophisticated dining area for all seasons. Enclosed with our feature wine rack, a fireplace, American oak panelling and under a canopy of brass sails, this dining lounge is perfect for birthdays, corporate meetings, get-togethers, communions, christenings, engagements or work functions.
Depending on the time, date or size of the booking, you may enjoy it all for yourselves or with others.
The Terrace
A perfect alfresco dining area. Weatherproof and filled with natural light from our custom-designed skylights and glass balustrades, this dining area provides patrons with a space to enjoy the ambience of an original and bespoke design that incorporates a panoramic view of the sky.
Depending on the time, date or size of the booking, you may enjoy it all for yourselves or with others.
"Calling the crowds that gather in Eaton Mall, Vanilla Lounge in Oakleigh is a popular family-run venue specialising in Mediterranean fare and mouth-watering cakes. Boasting a large alfresco area to observe the shoppers in action, this ever-bustling venue is well renowned for its generous community spirit and warm welcome.
With an extensive selection of Mediterranean and Greek fare on offer, Vanilla Lounge dishes out an array of delicious options like warm pan-fried sweet chilli calamari with homemade dressing, as well as lamb souvlaki with salad, chips, tzatziki and pita bread.
For those looking to linger, pair a choice from the well-crafted wine list with the meat platter for two, or indulge with one of Vanilla Lounge's specialty desserts, made daily on-site by talented pastry chefs."
Muffin Break Oakleigh Café
+61 3 9569 0044
Nothing compares freshly baked bread or coffee prepared with the finest beans. That's why each Muffin Break has its own kitchen, where we bake throughout the day to ensure that everything we serve is as wonderful as it can be.
HAPPINESS IS HANDMADE
Good Products
In all of our locations, we bake everyday and grind your coffee to order. Our kitchens may be small, but they are perfectly built, allowing us to hand make all of your favourites as well as something a little extra every day.
Good People
In all of our locations, we bake everyday and grind your coffee to order. Our kitchens may be small, but they are perfectly built, allowing us to hand make all of your favourites as well as something a little extra every day.
We are a family-owned and operated company. Each of our restaurants is locally owned and run by franchisees who are proud of the communities they serve and want nothing more than to see you leave happy.
The Muffin Break Adventure
In 1989, Muffin Break launched its first location in Coolangatta, Queensland.
We have grown from humble beginnings to over 210 outlets across Australia. We are mostly found at retail malls, but we are also expanding into other venues such as airports, train stations, and, most recently, children's play centres through our licenced partnership with Crocs Playcentres.
iCake Café Oakleigh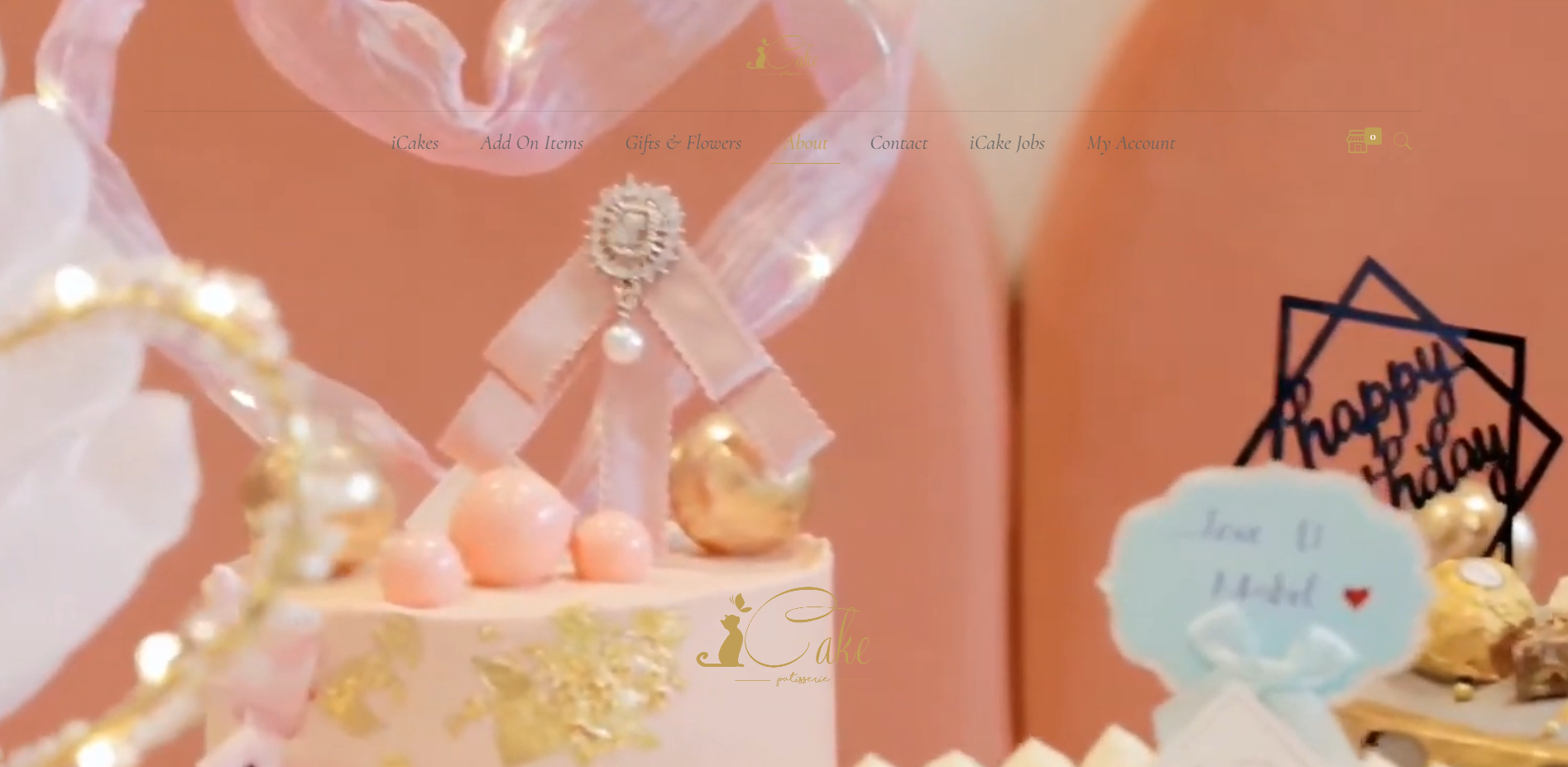 +61 404 666 609
Discover our cakes
You will enjoy the most genuine and delicate taste of every cake since we only select the best ingredients from across the world and handcraft each one with our dedicated pastry chefs.
Quality Guarantee
The soul of iCake is excellence, and creation is its heart. You will enjoy the most genuine and delicate taste of every cake since we only select the best ingredients from across the world and handcraft each one with our dedicated pastry chefs.
Italian Touch Café Restaurant Oakleigh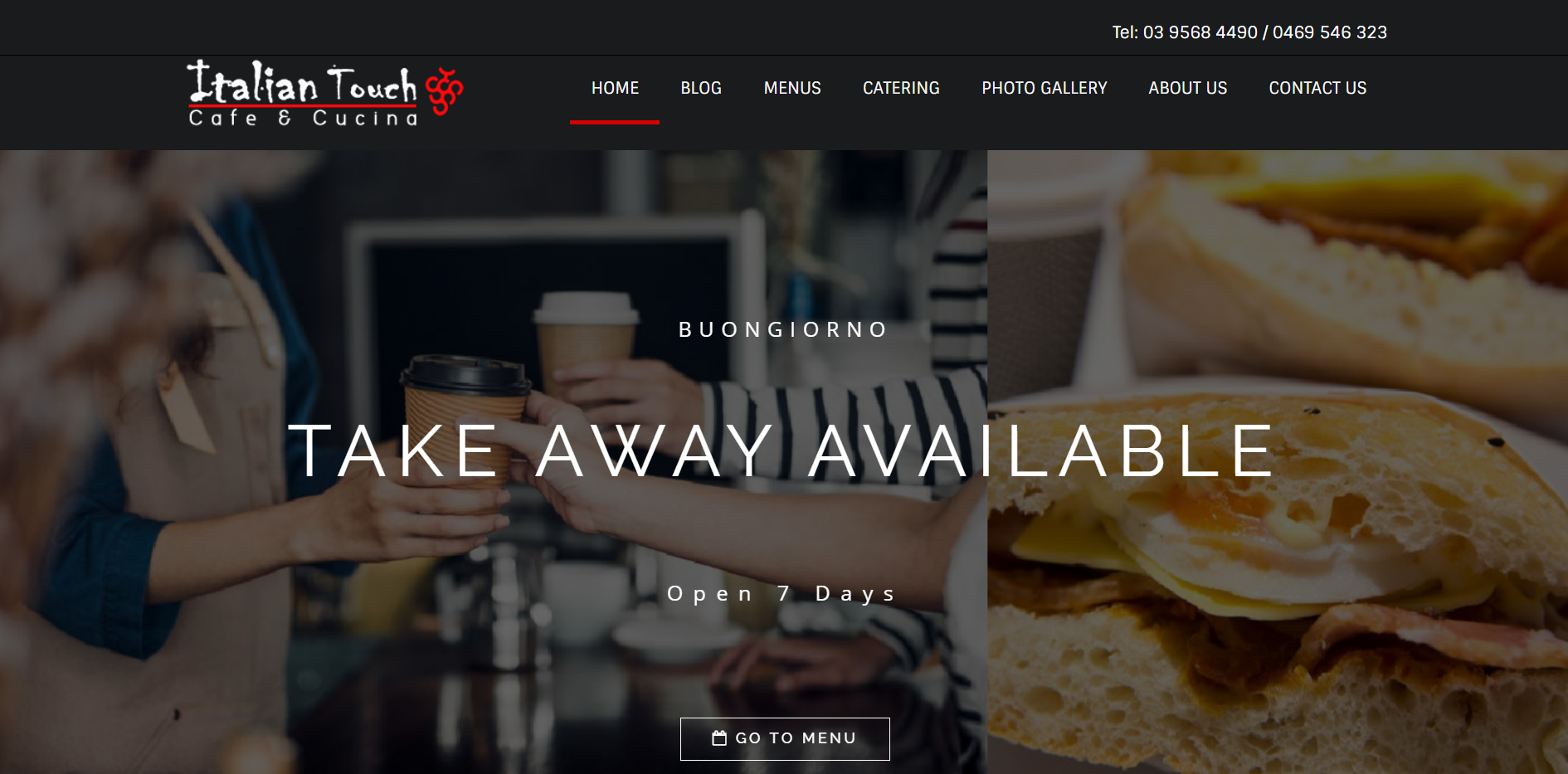 03 9568 4499
Our chef is Italian born and raised and has been in Australia for four years. He has always been passionate about food and owned his first restaurant at 18 years of age. His desire was to bring beautiful, traditional Italian food to the people of Melbourne where they could enjoy this experience in their own home.
At Il Italian Touch Cafe Restaurant, our mission is to provide our guests with the most authentic Italian experience outside of Italy. We are open for breakfast, lunch and dinner we cater for large parties, private dining groups, and special events are welcome at our restaurant.
Using the freshest ingredients and traditional cooking techniques, Italian Touch offers a wide variety of premium-quality Italian food paired with great coffee and juices in the centre of Oakleigh, Vic. The kitchen is supervised and guided by Executive Chef Placido Caroppi using recipes and preparations that Italians have mastered over centuries of making great food.
Chichi Café House Oakleigh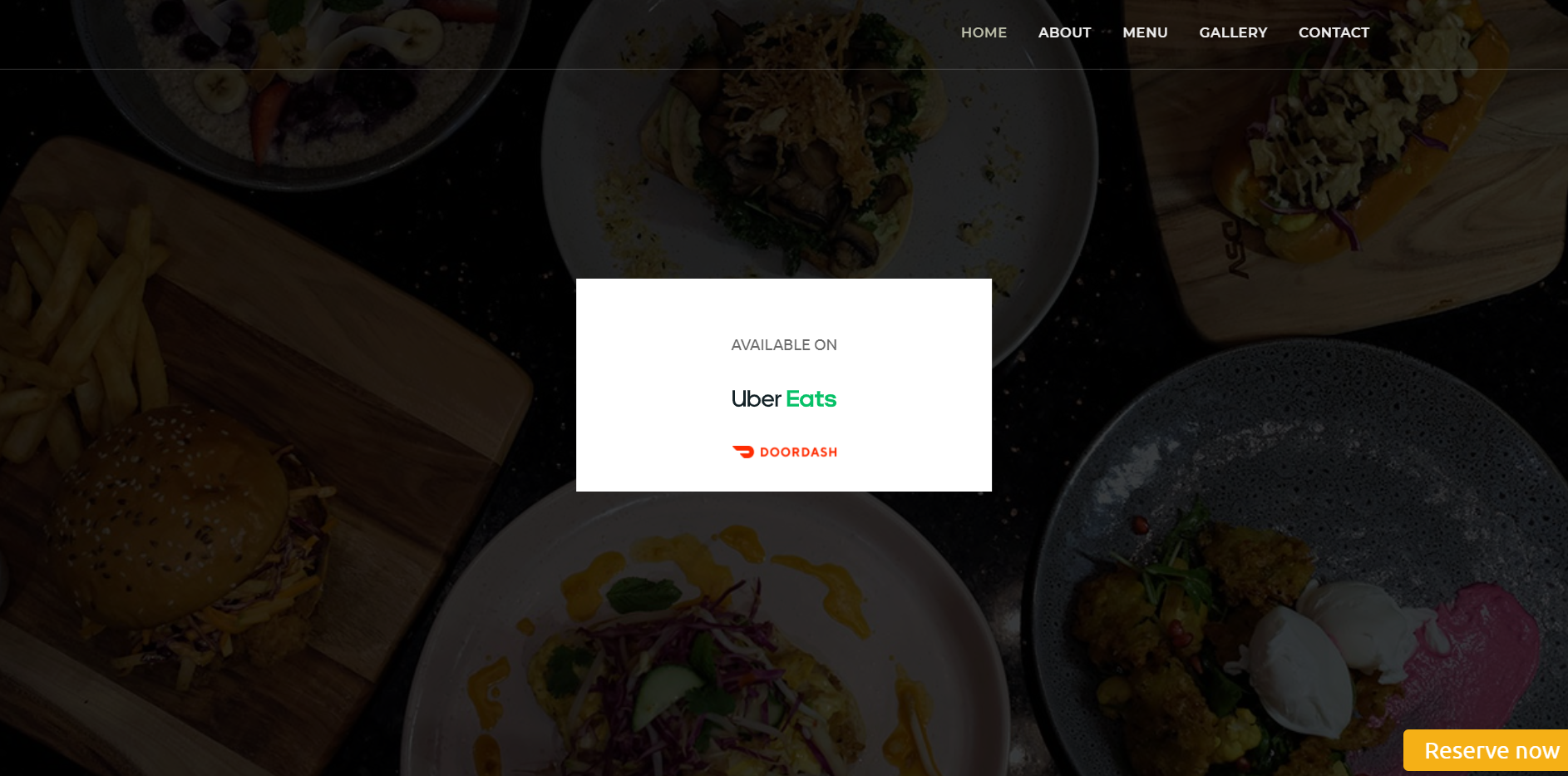 03 9917 2197
The Chichi Cafe story begins with our passion for excellent coffee and delicious food. Since 2012, our family-owned coffee shop located in Hughesdale has been a warm and inviting hub where locals, young families, University students and people from all walks of life can gather and catch up over warm beverages, hearty brunch meals, delicious lunch spreads and afternoon snacks.
We are driven by our mission to create unique fresh dishes using the finest ingredients and perfect the craft of coffee making together with our roaster. We take pride in our friendly service and will continue to serve good coffee and tasty grubs for everyone with a smile.
Oasis Café Oakleigh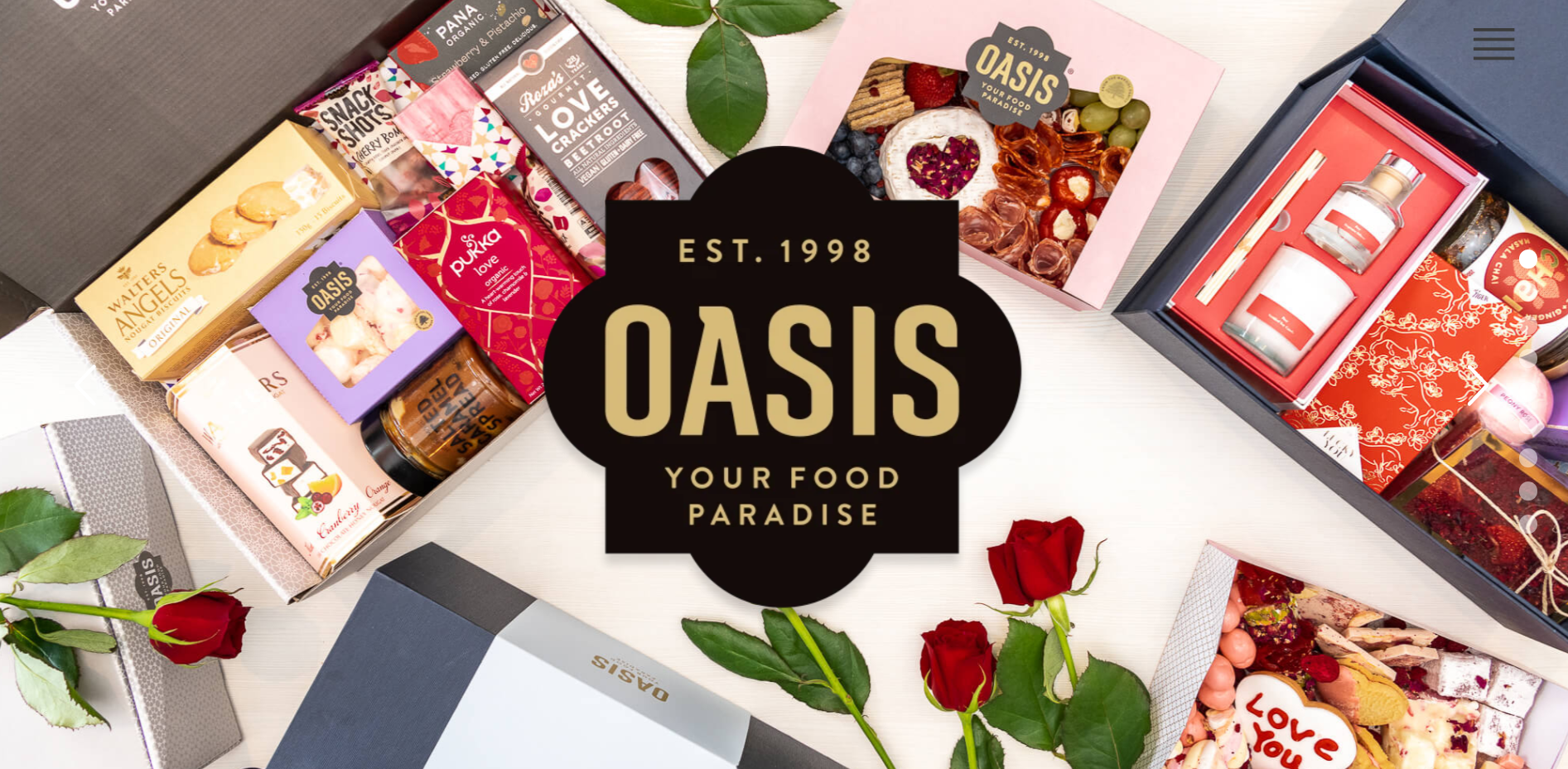 +61 3 9570 1121
Experience the legacy and passion of Oasis from our family to yours. This Australian-owned and -operated family business has been introducing authentic cuisine from around the world to other food enthusiasts since 1998.
With locations in Murrumbeena and Fairfield, you'll find a bustling café serving delectable treats, an enormous gourmet grocery store with an unrivalled choice, an epicurean deli, the finest fresh food market, and excellent rates throughout. There are also lovely event venues and a prominent cooking school. We take great delight in making everyone feel at ease. Drop by; we'd be happy to show you around.
Kalimera Souvlaki Art Cafe Oakleigh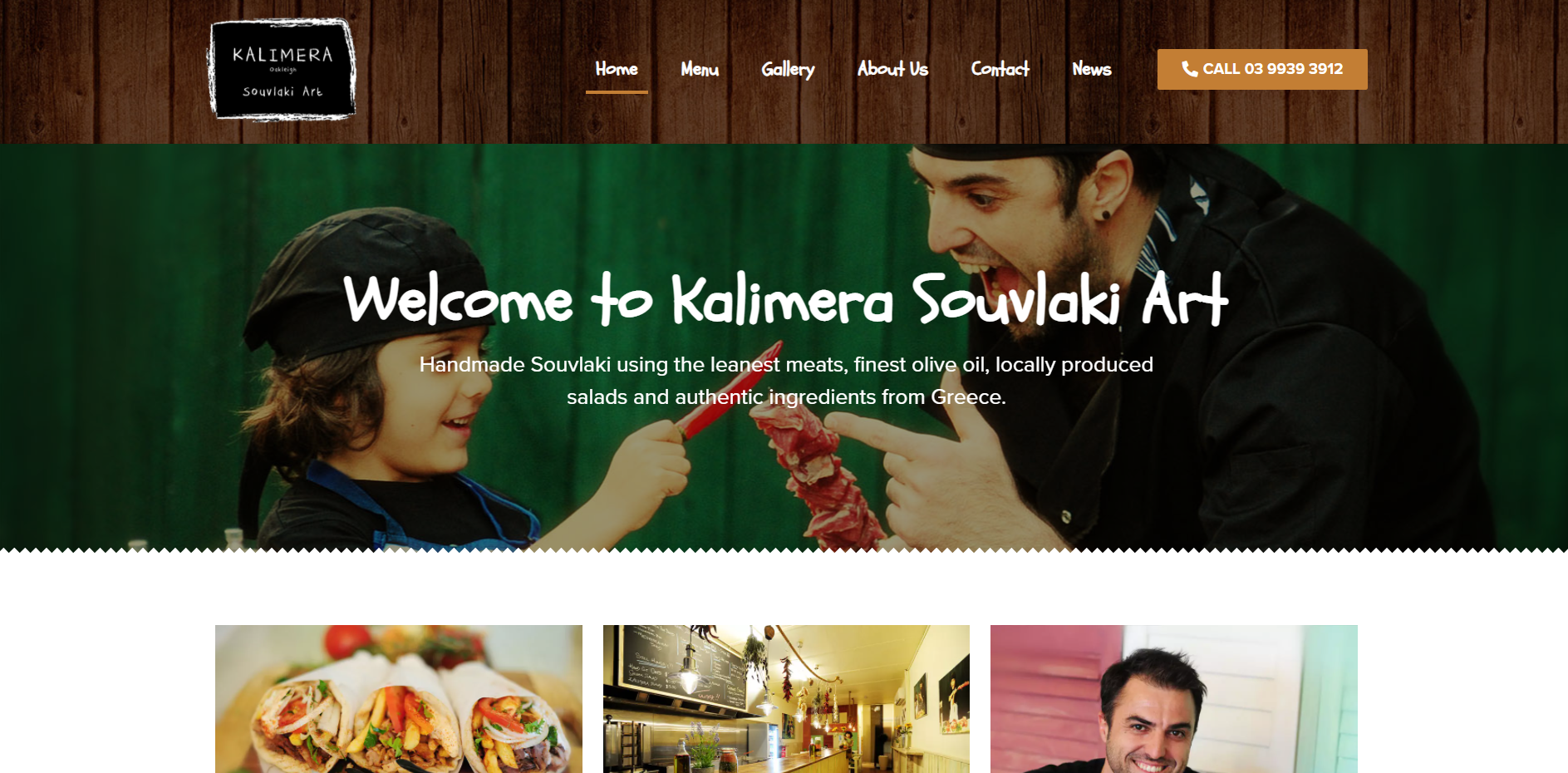 +61-3-99393911
Making a difference through Souvlaki Art.
So they decided to make it happen. With hard work, inspiration and the desire to share all that Thomas had learnt throughout his valuable experience
Thus, in the very heart of the greek community in Oakleigh, SOUVLAKI ART made the difference…. A unique combination of both traditional and progressive, where the best, carefully selected meat, and quality fresh vegetables with just the right spice are wrapped in delicious pitta bread, KALIMERA SOUVLAKI ART is a restaurant which will WRAP you around!!!!
What we do & why we do it.
The only way to transmit the voice of truth to someone is to have heard it yourself and to have let this truth become part of your life. Thomas Deliopoulos heard this voice from a loving couple of deaf-mute, who happened to be his parents. Their physical disability, instead of a curse turned into a blessing as they developed a very special bond with the land and the cattle.
Raised by an agricultural family, which was also involved in stock-breeding, young Thomas realised from his early childhood the gift of being in contact with mother nature and learned how to collect, in full respect, the best of the products it had to offer. Young Thomas very soon developed a passion for cooking; it was for him something more than a simple hobby. He learnt from his family background the importance of selecting the best raw materials and that authentic good taste lies in simplicity and excellent quality…this often beats sophistication which sometimes covers taste instead of enhancing it.
Just Italy Oakleigh Café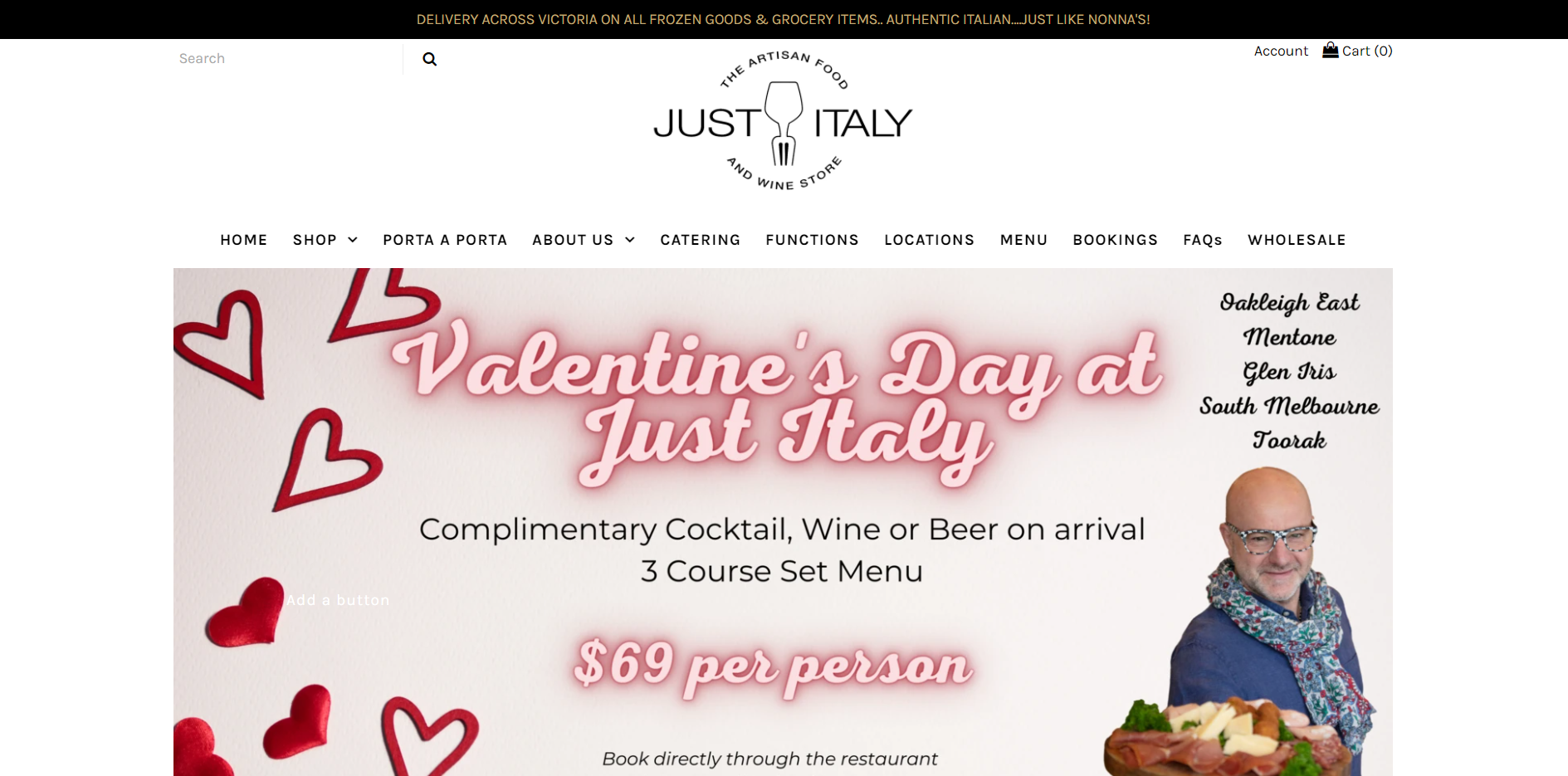 +61 404 364 031
Tonino Amadio from Le Marche, Ascoli Piceno took over an old Pasta shop in Oakleigh that had been open for 30 years in 2015. From there, the Just Italy brand has grown as we serve real Italian cuisine to Melburnians...just like Nonnas.
Tonino Amadio, who is from Le Marche, a province in central Italy that surrounds the Adriatic Sea, opened Just Italy...a little Italian pasta business in the heart of Oakleigh in 2015. The philosophy was straightforward: provide real Italian cuisine, house-made products, and unrivalled hospitality.
Three years later, Tonino met Sam Colosimo. A general conversation about business and their love of Italian food commenced, as did a new chapter at Just Italy as Sam joined the business.  Although the business continues to grow with new locations opening around Melbourne, Tonino and Sam's core value remains the same; re-creating Italy in Australia. It's about no-frills, good, authentic food...just like Nonna's.
Kentro Oakleigh Café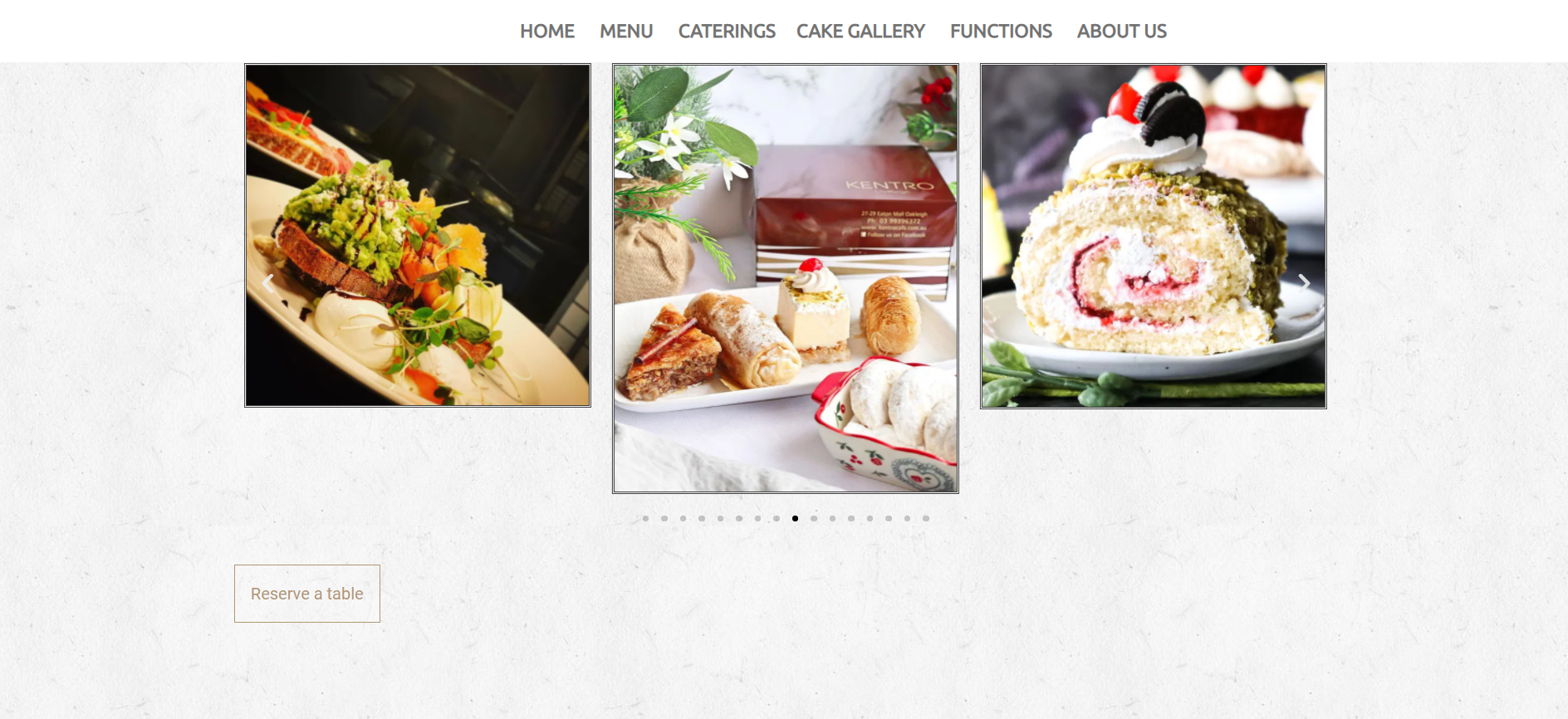 (03) 9939 6371
The open floor plan allows you to unwind in comfort and ease. The Ancient Greek wall's fascinating distinctive design transports you to the heart of Greece.
KENTRO, which is open for breakfast, lunch, and dinner, has a diverse menu to meet the needs of every customer. We have everything from traditional Mediterranean cuisine to modern! And don't forget about our unique and delectable sweets. Our pastry chefs offer a wide assortment of both traditional and contemporary sweets and biscuits, as well as a sizable selection of our outstanding, gorgeous cakes that are all displayed in our bakery and created there.
Are you planning a party? With its wooden architecture and private feel, KENTRO upstairs provides an unusual feel. KENTRO, 'The Meeting Place,' with seating for up to 200 people, a foyer, stage, dance floor, and a fully licenced bar, awaits your arrival.
The Oakleigh Doughnut Co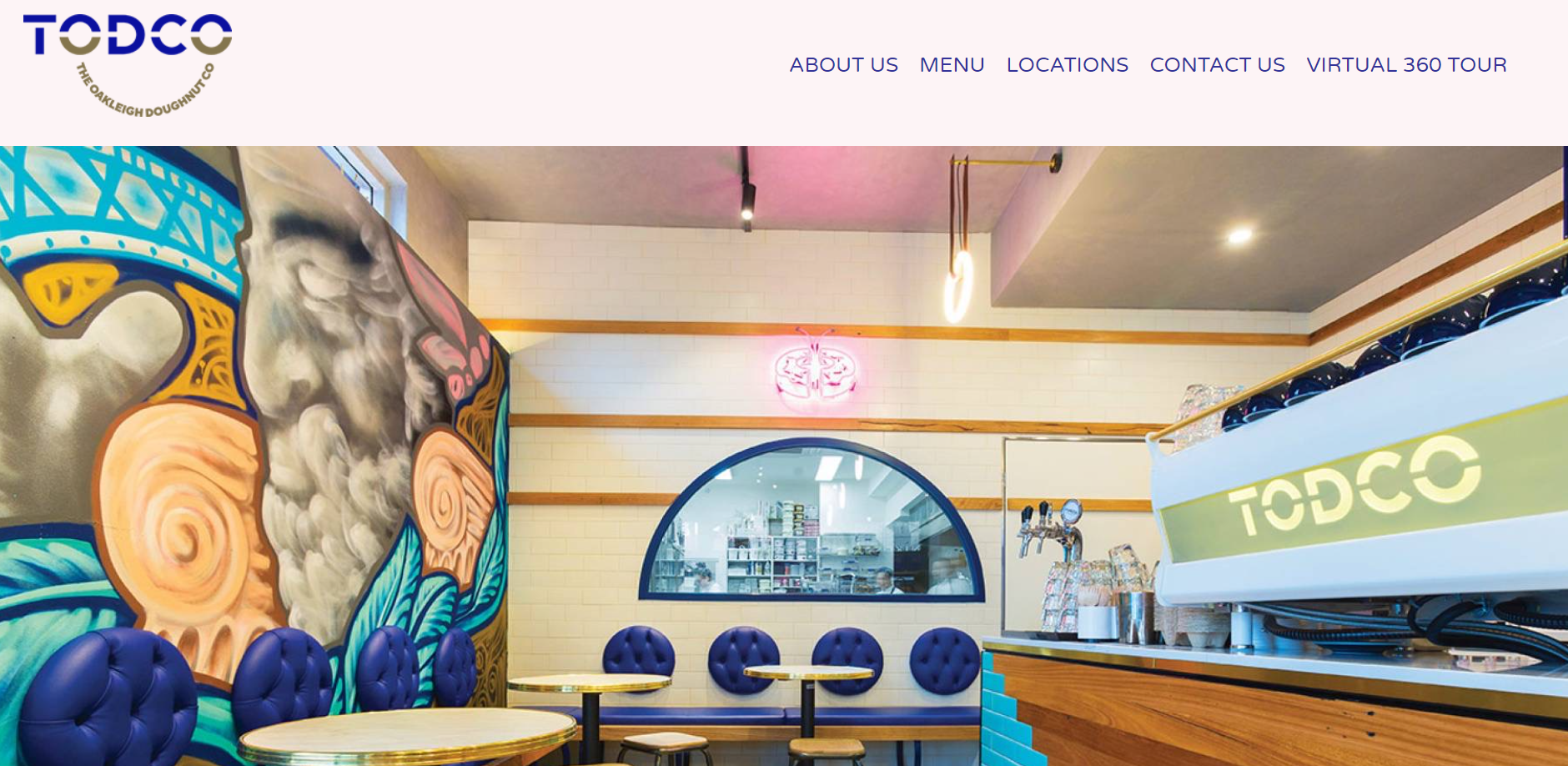 (03) 9569 8171
Our Oakleigh & South Yarra stores showcase our range of 26 yeast-raised and cake doughnut flavours. Through our kitchen window, you can view our skilled pastry chefs work meticulously in our purposely designed doughnut kitchen. We also know the importance of quality coffee.
THE FOUNDERS:
Brothers Yani and Nic, who were born in Oakleigh, cherish their first recollections of eating their grandmother's homemade treats. They were inspired by these experiences to create great artisan doughnuts and offer speciality coffee in the neighbourhood where they were raised.
The brothers are happy to share their delicious creations with you because each and every doughnut has undergone their exacting creation procedure.
5FIVE Cafe Oakleigh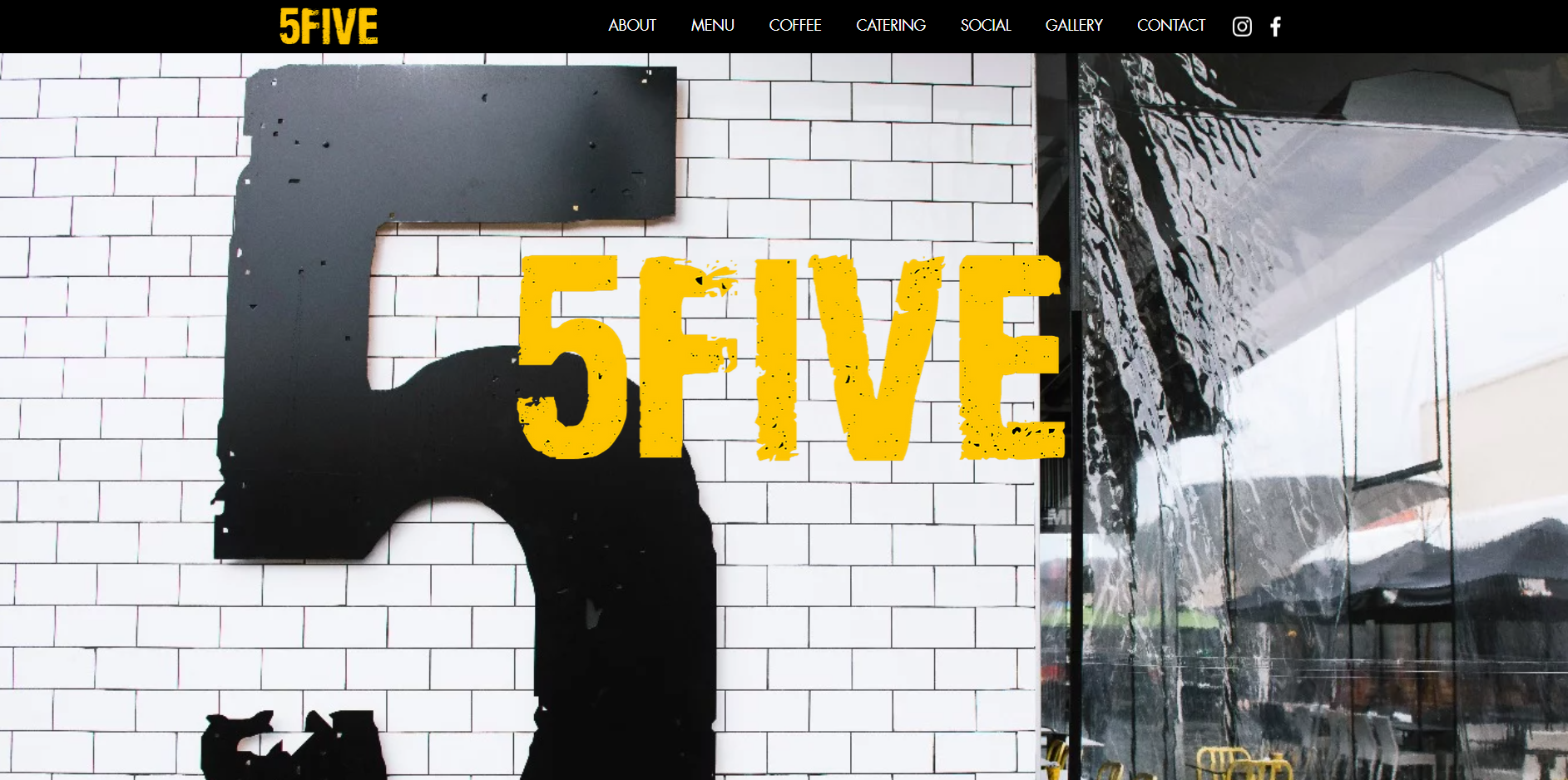 (03) 9078 5440
ABOUT 
"In the heart of Eaton Mall in Oakleigh, the atmosphere at 5five bakehouse is lively and enjoyable. The interior is modern and impressive. The options here never disappoint with an all day breakfast, delicious sliders, pizza and specials. The array of cakes is always tempting as we never go home empty handed. The service is friendly, efficient and professional with the owners overseeing orders arrive in minimal time. On our most recent visit last week, we had smashed avocado, eggs and lamb sliders all at reasonable prices. Being fussy coffee drinkers, the barristas know how to pump out great tasting coffee. Highly recommend as kid friendly."
Cote Terra Café Oakleigh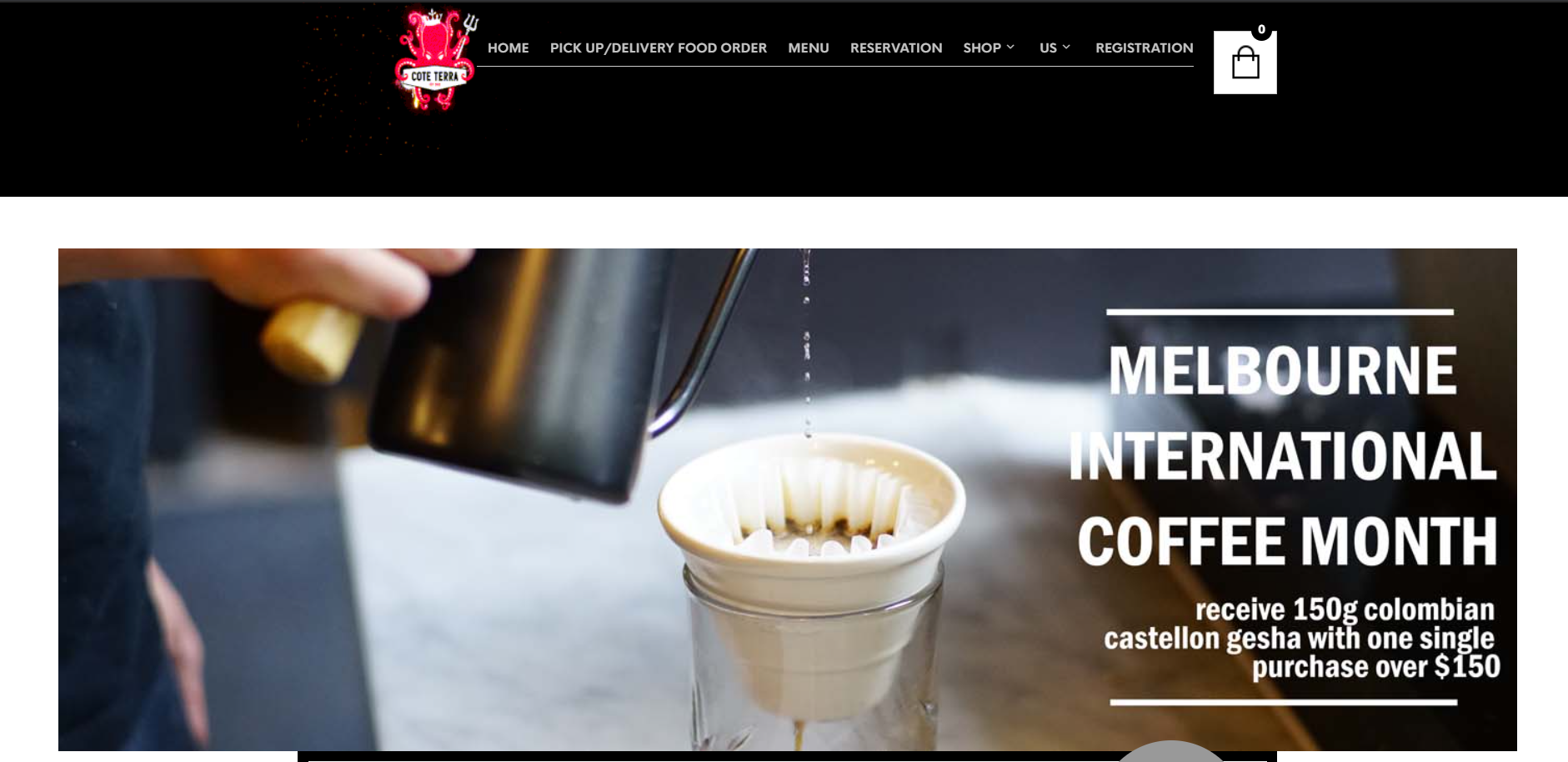 0395694320
This Is Who We Are
Cote Terra remains faithful to its simple roots and ideals as it evolves, currently located at its new Station Street location with extended trading hours, a nighttime menu, and a bar. The basic principle of Cote Terra is to provide good, economical, and contemporary food and drinks in a pleasant environment. One of their core values is sustainability, and the bulk of their things are sourced locally.
We started roasting our own coffee in Braeside, Victoria, in 2017. The team carefully sources all of our coffee beans because we believe in offering what we enjoy to drink.
Furthermore, education is one important part of any industry; hence, we would like to pass on the things we know, so the establishment of our barista school is formed. 
Mythos Gyros Bar Café Oakleigh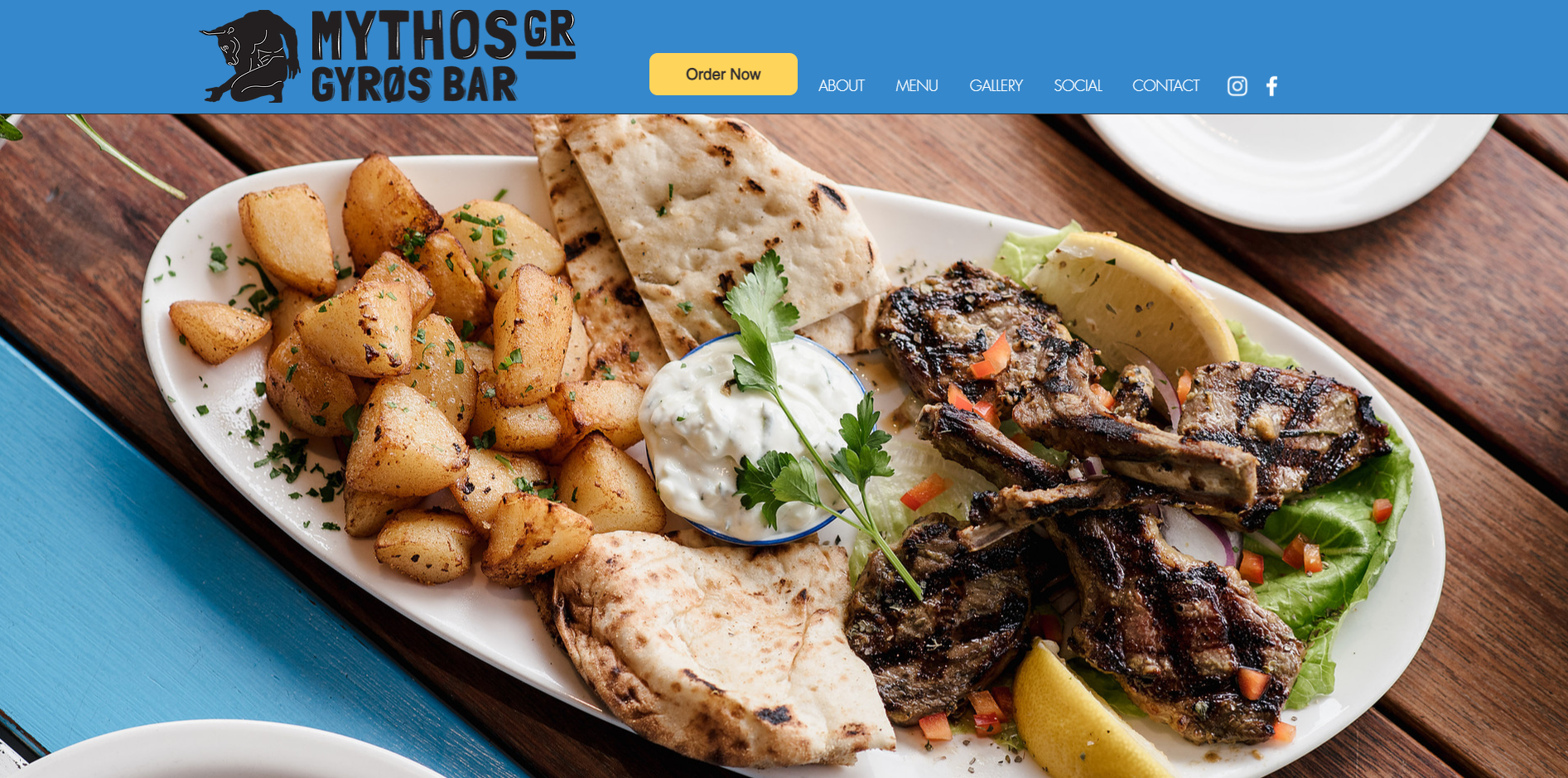 (03) 9568 6060
Why is a coffee shop a good business?
In recent years, coffee shops have gained a bad reputation for being unprofitable and short-lived. Chances are if you have started spreading the word that you want to create a coffee shop, you've gotten some raised eyebrows from sceptical friends and family. There is no denying that there is risk involved with opening any business, so its understandable that they might have concerns. However, there are so many reasons why a coffee shop is a great business to get into, for social, financial, and personal reasons. So if you need a little more encouragement or arguments to give your nay-saying friends, read on!
The difference between coffee shops and other places that sell coffee:
Today, coffeehouses are popular meeting places for business and other social activities. They give people a place where they feel like they belong where they see the familiar faces regularly. It's often called the "third-place phenomenon", where people like to hang out other than their home and workplace. People may not go to their favourite restaurant on a daily basis, but they may visit a coffeehouse every day. Nowadays, coffee is replacing alcohol as the social beverage of choice, with people meeting for coffee instead of cocktails. People can now meet for coffee at any time of the day, rather than just "cocktail hours". Some coffeehouses even serve quick lunches and healthy snacks for the afternoon.