When it comes to nailing the perfect brunch spread, while being Insta-worthy at the same time, Melbourne cafés genuinely excel.
Whether you're after the perfect breakfast bowl, award-winning interior design or just a Sunday morning seaside view, we've curated the perfect guide for your next Instagrammable brunch.
Your feed will never look better. These are the Melbourne cafes you need to add to your must-eat list immediately. To help you get started on your café hunt, we've rounded up our favourite cafés from right across Oakleigh, Melbourne.
The Ultimate List of Best Cafés in Oakleigh
Vanilla Lounge Oakleigh Café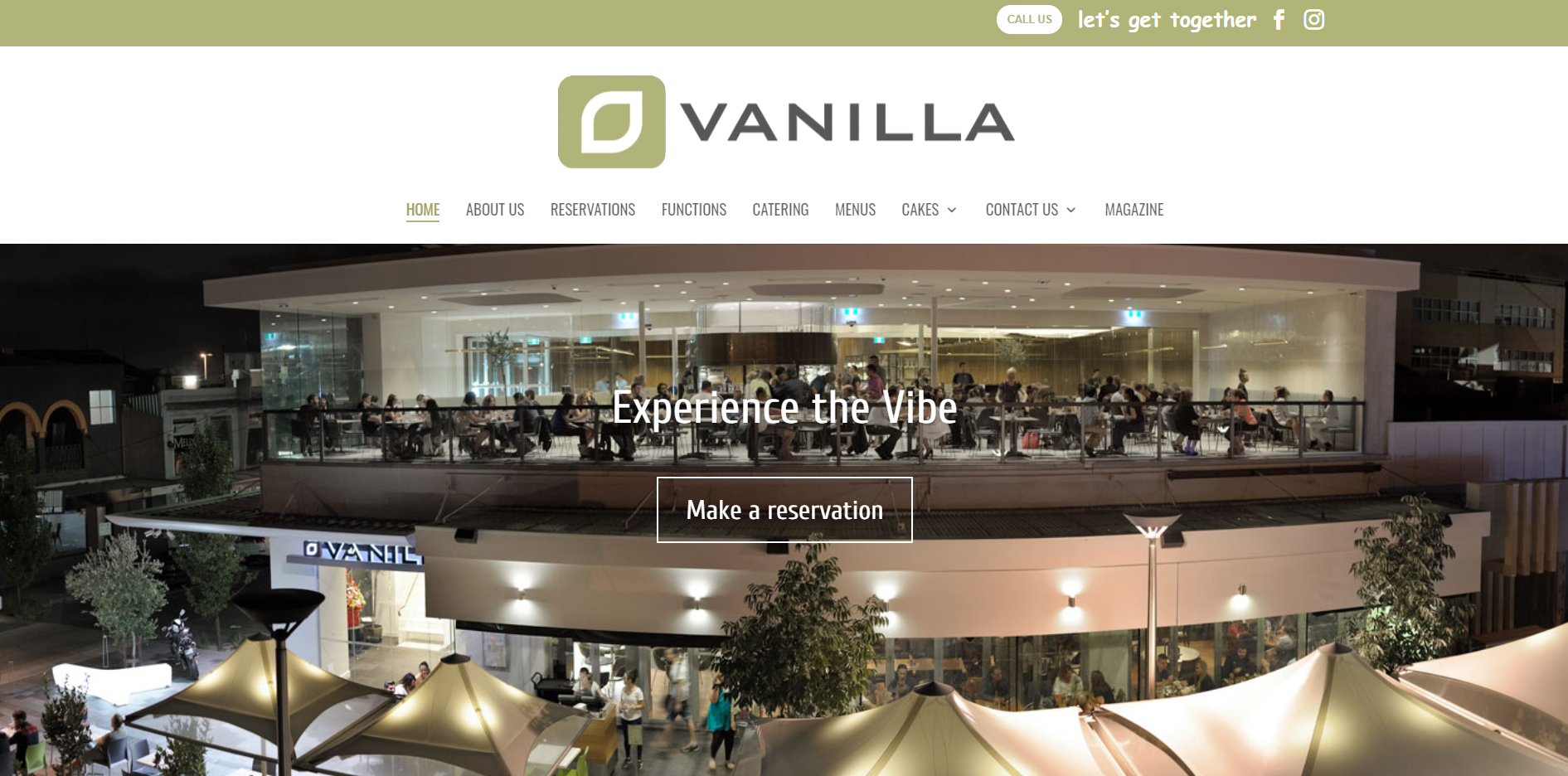 03 9568 3358
Welcome to Eaton Mall, a hidden gem located in the heart of multicultural Oakleigh.
Amongst the hustle and bustle of this amazing hub are Vanilla Lounge. In August 2008, we opened our doors, and our hearts to the community and everyone gave their love back. Being a coffee and dining lounge, Vanilla has something for everyone. It is a family place, a meeting place, a place where you can come and experience a unique European vibe right here in Melbourne.
The family behind Vanilla have been innovators and pioneers in the hospitality industry for over 45 years. With the opening of Vanilla Lounge, Oakleigh, saw a new dining culture emerge. What is particularly exciting for Melbourne is that it now boasts another leading patisserie that truly celebrates the greatest qualities of its cosmopolitan heritage. Vanilla was praised as one of the Top 10 Patisseries in The Age Good Café Guide 2012.
We are committed to enhancing our patron's experience by providing our boutique coffee brand, Dukes, our extraordinary music acts on Thursday nights, our extensive menu made with local and fresh ingredients and without preservatives or additives, our world-class standard of cakes and biscuits and our latest venture, Vanilla Upstairs which has amazing pan-Mediterranean cuisine and invites people to come together and share in the simple pleasures.
CATERING FOR EVERY OCCASION
Enjoy your favourite food with Vanilla's catering service, bringing you solutions for any occasion or event:
Corporate 

catering for all-day meetings, breakfasts, lunches, teas, workshops, presentations, conferences, seminars, functions and celebrations, and other business occasions, including film sets and outdoor events.

Private functions

 for social occasions like birthday parties, milestones, engagements, pre-wedding luncheons, baby showers, anniversaries, christenings, celebrations, and events.

Community occasions

 for social clubs and organisations, aged care facilities and retirement villages, non-profit events, fundraisers, awards and galas, and the arts, including photoshoots and film sets.
Our friendly team can help you tailor your order to suit dietary and budget requirements. Don't have time to spare? Simply tell us about your occasion, and we will do the rest. You can arrange to collect your order, or you can have it delivered to you.
Vanilla Menus
NO ADDED PRESERVATIVES, MSG, FLAVOURS OR COLOURS

FREE RANGE HALAL & AUSTRALIAN MEATS

AUSTRALIAN SEAFOOD

WE ONLY USE LOCAL & FRESH PRODUCE

IMPORTED GREEK OLIVE OIL & FETA CHEESE

ONLY THE FRESHEST FOOD MADE ON THE PREMISES
Vanilla's Cakes
Baked daily with the finest ingredients
Our sweet treats are made on-site with the best ingredients; from traditional Greek biscuits and specialties to popular classics, signature treats, whole cakes, and celebration cakes. We invite you to browse the galleries below. You can enjoy our cakes at Vanilla, or you can purchase them over the counter take away – the perfect treat when you visit family and friends or even at work! If you are after a celebration cake, our experienced cake consultants will be thrilled to help.
Functions
Vanilla Upstairs is the Perfect Place for Your Event! From birthday parties, Christenings and high teas, through to Christmas parties or corporate functions, presentations, product launches and other events, Vanilla Upstairs can cater for small or large groups in a classy and sophisticated space.
Whether you're celebrating a family night out or a milestone, we can design and tailor a package to suit your requirements and budget.
The Brass Room
A sophisticated dining area for all seasons. Enclosed with our feature wine rack, a fireplace, American oak panelling and under a canopy of brass sails, this dining lounge is perfect for birthdays, corporate meetings, get-togethers, communions, christenings, engagements or work functions.
Depending on the time, date or size of the booking, you may enjoy it all for yourselves or with others.
The Terrace
A perfect alfresco dining area. Weatherproof and filled with natural light from our custom-designed skylights and glass balustrades, this dining area provides patrons with a space to enjoy the ambience of an original and bespoke design that incorporates a panoramic view of the sky.
Depending on the time, date or size of the booking, you may enjoy it all for yourselves or with others.
"Calling the crowds that gather in Eaton Mall, Vanilla Lounge in Oakleigh is a popular family-run venue specialising in Mediterranean fare and mouth-watering cakes. Boasting a large alfresco area to observe the shoppers in action, this ever-bustling venue is well renowned for its generous community spirit and warm welcome.
With an extensive selection of Mediterranean and Greek fare on offer, Vanilla Lounge dishes out an array of delicious options like warm pan-fried sweet chilli calamari with homemade dressing, as well as lamb souvlaki with salad, chips, tzatziki and pita bread.
For those looking to linger, pair a choice from the well-crafted wine list with the meat platter for two, or indulge with one of Vanilla Lounge's specialty desserts, made daily on-site by talented pastry chefs."
Muffin Break Oakleigh Café
+61 3 9569 0044
Nothing beats freshly baked food, or coffee made using the freshest beans. That's why every Muffin Break has its kitchen, baking throughout the day, so everything we serve is as good as it can be.
Good Food. Good Coffee. Good Times.
IT'S WHAT WE'RE ALL ABOUT.
HAPPINESS IS HANDMADE
Good Ingredients
At Muffin Break, we're all about fresh and always have been. We work hard to carefully select and source the freshest ingredients and the finest coffee beans, giving you all the more reason to enjoy every last mouthful, and every last drop.
Good Products
We bake daily in all of our stores and freshly grind your coffee to order. Our kitchens may be pocket-size, but they're expertly designed giving us the capacity to hand make all of your favourites and something a little special each and every day.
Good People
Our bakers are hard at work from 4 am daily ensuring freshly baked muffins are out of the oven before you arrive as well as preparing other savoury delights such as our classic bacon and egg roll and famous handmade carrot cake.
We're a family-owned and operated business. Each of our stores is locally owned and operated by our franchisees who are proud of the communities they serve and love nothing more than to see you leave with a smile on your face.
The Muffin Break Story
Muffin Break first opened its doors in Coolangatta, Queensland in 1989.
From humble beginnings, we now have over 210 stores in Australia. You'll find us predominantly in shopping centres, but we continue to innovate and evolve into other locations such as airports, train stations as well as children's play centres more recently, through our licensed partnership with Crocs Playcentres.
Our overseas footprint also continues to expand with bakery-cafes in New Zealand and the United Kingdom too, taking our total store count over 300 internationally.
iCake Café Oakleigh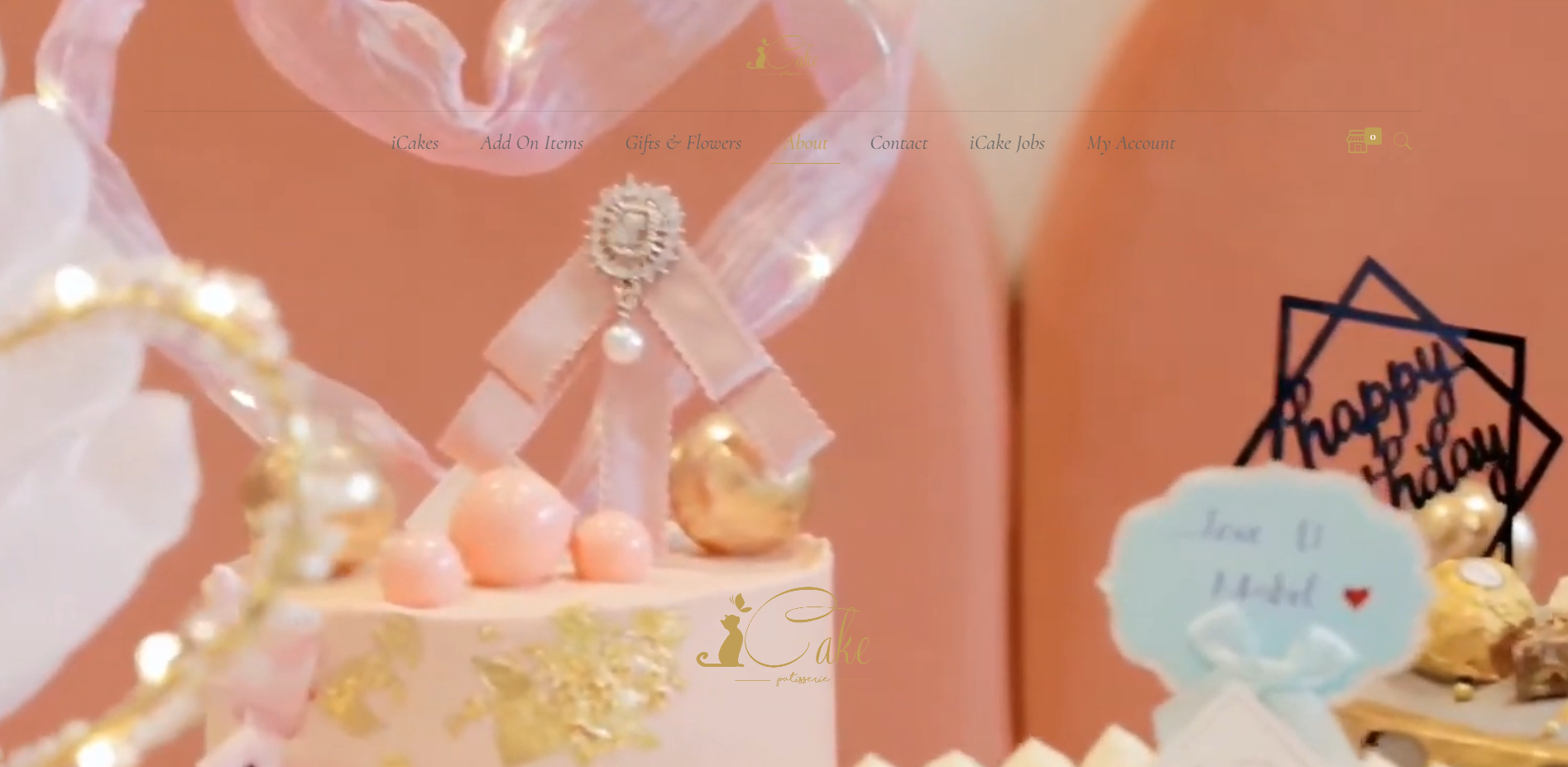 +61 404 666 609
iCake Patisserie is the art on the tip of the tongue. The joy of sharing together and lingering nostalgia customise your gorgeous cake and the sweet taste that melts in your mouth.
Discover our cakes
Founded in 2013, the cake is the heart of iCake, and quality is the soul. We only choose the finest ingredients from worldwide, handcrafted with our passionate pastry chefs, baked daily on-premise, you will having the most authentic and delicate taste of every cake. At iCake, we focus on creating; our pastry chefs proudly create more than 1600 cake designs in 6 years. And we believe that when cakes become art, it is iCake.
Process
iCake offers the complete joyful experience from ordering to sharing.
With 6000 designs of our birthday cakes and desserts, you will find that your happiness is such simple.
iCake offers a huge range of free delivery for our customers who like to stay at home to enjoy family time, and we cover the hardest work for you.
Quality Guarantee
Creation is the heart of iCake, and quality is the soul. We only choose the finest ingredients from worldwide, handcrafted with our passionate pastry chefs, baked daily on-premise, you will be having the most authentic and delicate taste of every cake. At iCake, we focus on creation; our pastry chefs proudly create 20 flavours and more than 6000 designs since 2012.
iCake adhere to superb production technology, strict quality control and high standard of food hygiene, and has become a trusted brand in Melbourne.
We believe that when cakes become art, it is iCake.
Italian Touch Café Restaurant Oakleigh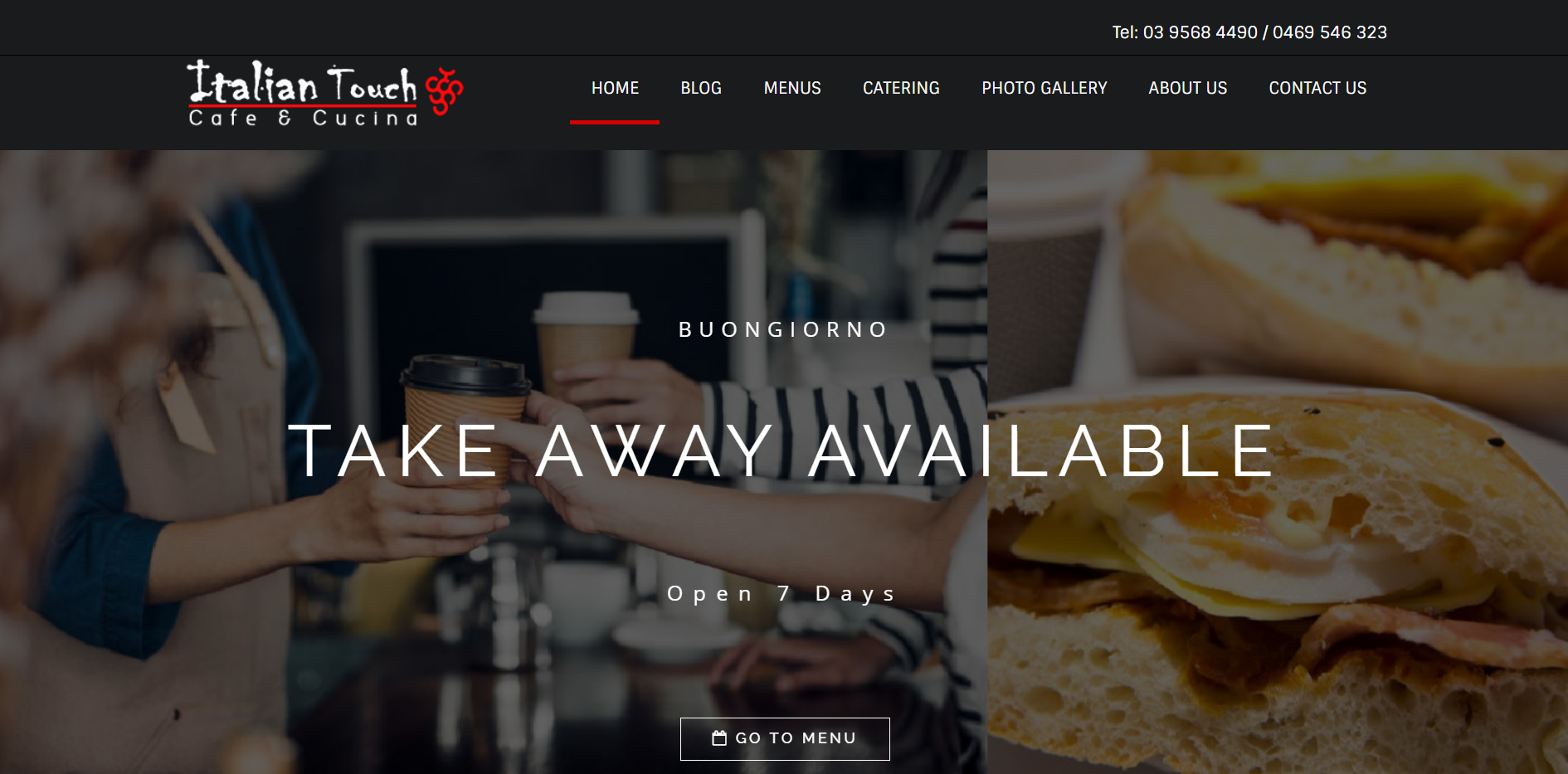 03 9568 4499
Our chef is Italian born and raised and has been in Australia for four years. He has always been passionate about food and owned his first restaurant at 18 years of age. His desire was to bring beautiful, traditional Italian food to the people of Melbourne where they could enjoy this experience in their own home.
At Il Italian Touch Cafe Restaurant, our mission is to provide our guests with the most authentic Italian experience outside of Italy.
We are open for breakfast, lunch and dinner we cater for large parties, private dining groups, and special events are welcome at our restaurant.
Using the freshest ingredients and traditional cooking techniques, Italian Touch offers a wide variety of premium-quality Italian food paired with great coffee and juices in the centre of Oakleigh, Vic. The kitchen is supervised and guided by Executive Chef Placido Caroppi using recipes and preparations that Italians have mastered over centuries of making great food.
This passion for authenticity has been fostered for almost 15 years. Discover it for yourself by signing up for our Newsletter.
Chichi Café House Oakleigh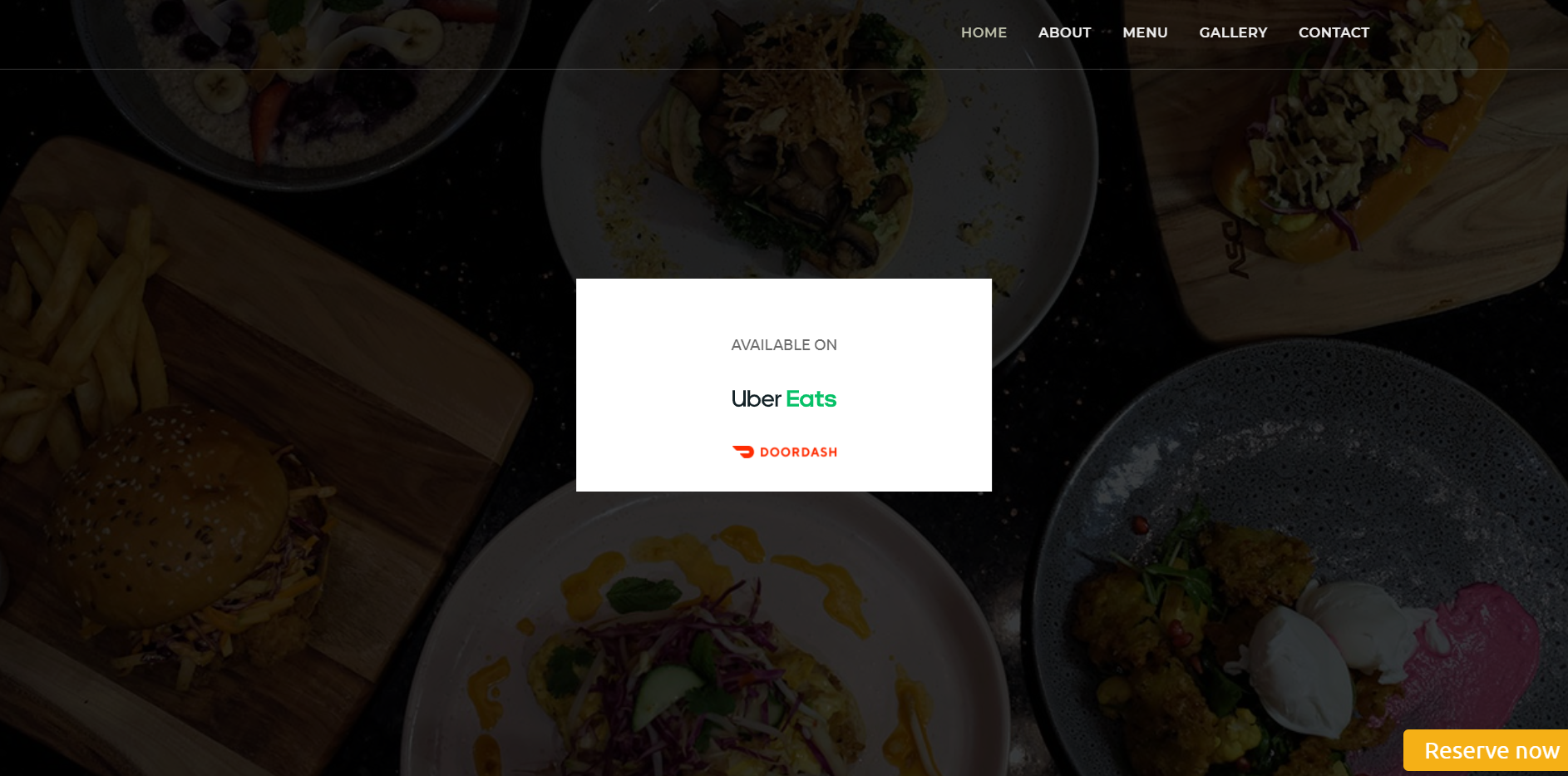 03 9917 2197
The Chichi Cafe story begins with our passion for excellent coffee and delicious food. Since 2012, our family-owned coffee shop located in Hughesdale has been a warm and inviting hub where locals, young families, University students and people from all walks of life can gather and catch up over warm beverages, hearty brunch meals, delicious lunch spreads and afternoon snacks.
We are driven by our mission to create unique fresh dishes using the finest ingredients and perfect the craft of coffee making together with our roaster.
We take pride in our friendly service and will continue to serve good coffee and tasty grubs for everyone with a smile.
Oasis Café Oakleigh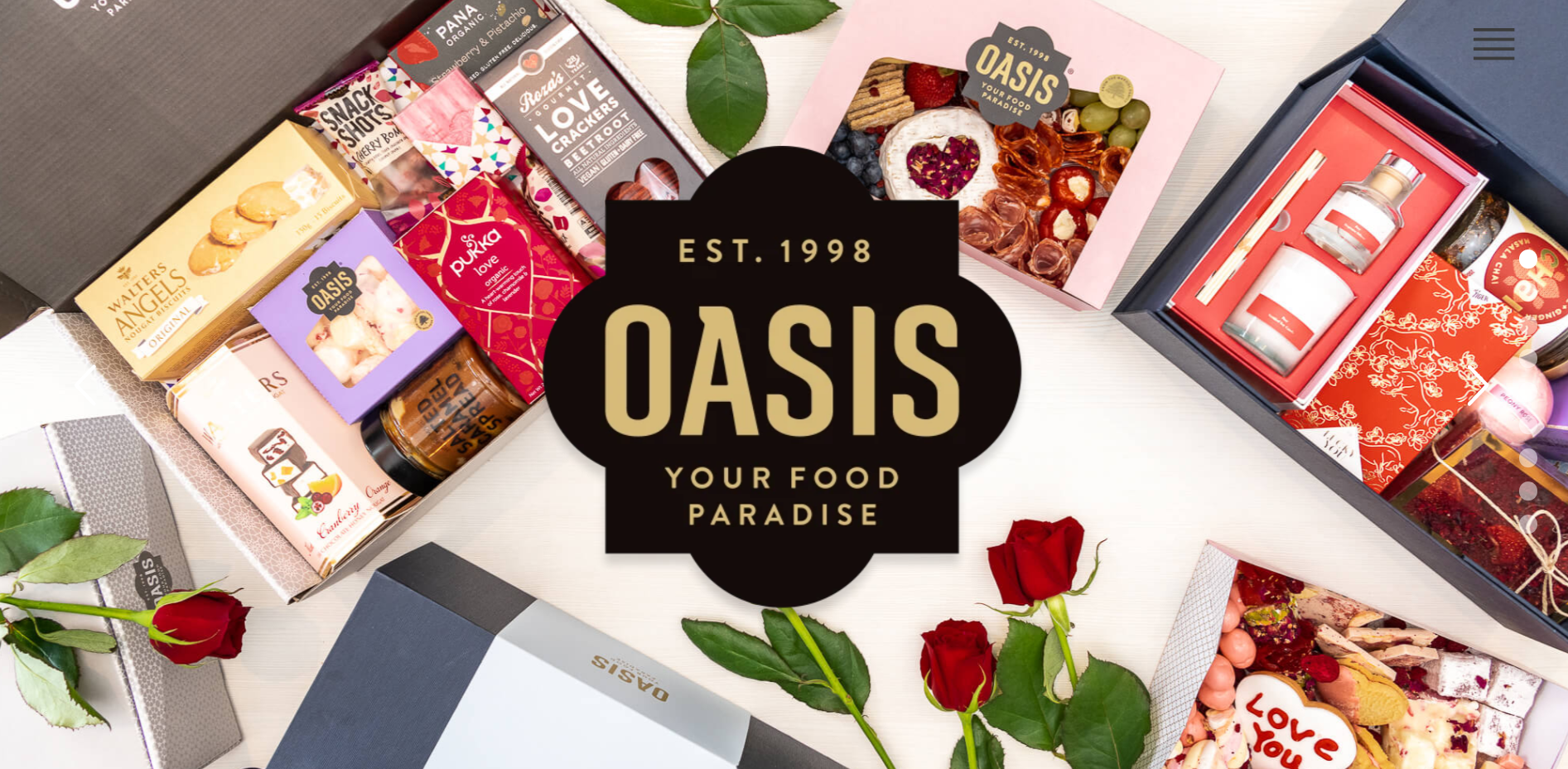 +61 3 9570 1121
From our family to yours, experience the tradition and the passion of Oasis. Since 1998, this Australian owned and operated family business has been sharing authentic food from around the world with fellow food lovers.
With stores in both Murrumbeena and Fairfield, you'll find a bustling café serving deliciousness, an immense gourmet grocery store with an unmatched range, a deli of epicurean proportions, the freshest fresh food market, and outstanding prices throughout. You'll even find beautiful events spaces and a popular cooking school. We take pride in making everybody feel at home. Drop-in, we'd love to show you around.
From the Makool family with pride, experience the tradition and the passion of Oasis.
Since 1998, this Australian owned and operated family business has been sharing authentic food from around the world with fellow food lovers.
At the heart of the Oasis, the story is the Makool family that emigrated from Lebanon in the 1970s, along with a strong tradition of bringing people together through food sharing.
Over 20 years of hard work and a commitment to quality has seen three generations of the family transform a humble food store in Melbourne's southeast into an iconic part of the city's culinary scene. Today Oasis Murrumbeena is home to a bustling café, a gourmet grocery store, a deli of epicurean proportions, a fresh food market and popular cooking school.
If you find yourself on the northside, pop into Oasis Fairfield, right in the midst of it on Station Street, Fairfield. We've created a new store where you'll find all your favourite groceries, a cafe where you can get the same delicious meals you've grown to love, a cooking school where Oasis founder Marwa Makool, takes the time to share her passion for food with you and a beautiful light-filled function and events space where you'll feel at home sharing wonderful food and experiences with your friends and family.
The Oasis name is also found in independent supermarkets everywhere on a wide range of freshly baked breads and Lebanese pizzas, exotic spices, delicious dips, pantry provisions and many other products inspired by the flavours of the Middle East.
While the business continues to grow, it has maintained its dedication to sharing great food, offering friendly service and providing an atmosphere unlike anywhere else. Oasis is a food lover's paradise, with pride and passion in every dish.
Kalimera Souvlaki Art Cafe Oakleigh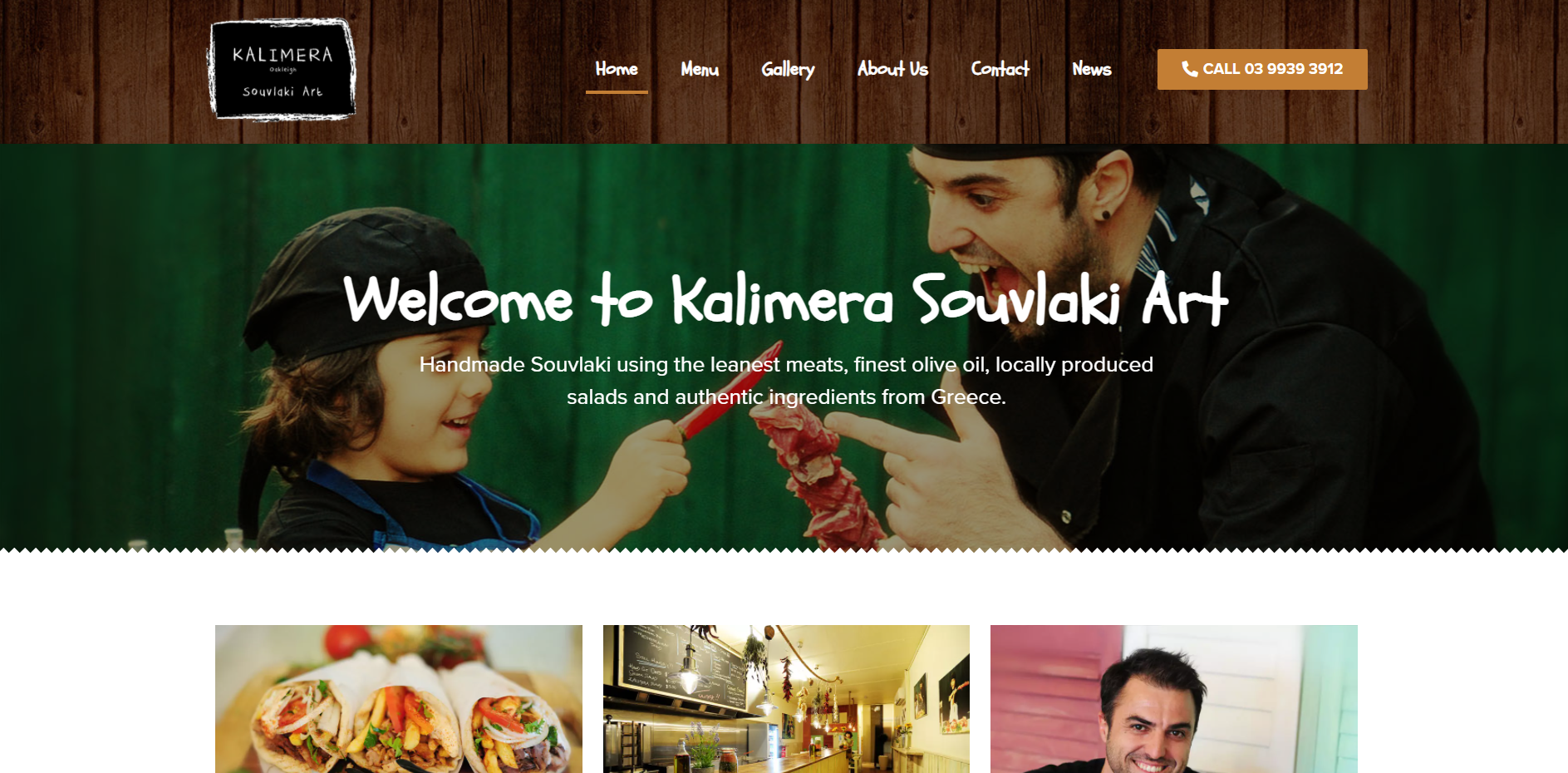 +61-3-99393911
Making a difference through Souvlaki Art.
So they decided to make it happen. With hard work, inspiration and the desire to share all that Thomas had learnt throughout his valuable experience
Thus, in the very heart of the greek community in Oakleigh, SOUVLAKI ART made the difference…. A unique combination of both traditional and progressive, where the best, carefully selected meat, and quality fresh vegetables with just the right spice are wrapped in delicious pitta bread, KALIMERA SOUVLAKI ART is a restaurant which will WRAP you around!!!!
What we do & why we do it.
The only way to transmit the voice of truth to someone is to have heard it yourself and to have let this truth become part of your life. Thomas Deliopoulos heard this voice from a loving couple of deaf-mute, who happened to be his parents. Their physical disability, instead of a curse turned into a blessing as they developed a very special bond with the land and the cattle.
Raised by an agricultural family, which was also involved in stock-breeding, young Thomas realised from his early childhood the gift of being in contact with mother nature and learned how to collect, in full respect, the best of the products it had to offer. Young Thomas very soon developed a passion for cooking; it was for him something more than a simple hobby. He learnt from his family background the importance of selecting the best raw materials and that authentic good taste lies in simplicity and excellent quality…this often beats sophistication which sometimes covers taste instead of enhancing it.
From humble beginnings.
At the age of 17, he joined the army where he was chosen as a cook. He serviced for 16 years in officers' clubs, based in Greece and overseas, in NATO. At the same time, he worked in the free market collaborating with restaurants, bars etc. He reached one point when he felt that this circle was over and that it was about time to quit the army; it had never been a field of expression for him anyway.
But every end leads to a new beginning…Tom decided to take the next big step. A real challenge it was…His wife and son are Australian citizens, so the whole family moved to Melbourne for a brand new start. Once settled, they realised that despite the numerous souvlaki restaurants, something was missing. One with authentic taste, …AUTHENTIC is for Thomas the keyword for tasty cooking (Authentic is the keyword for almost everything)
Just Italy Oakleigh Café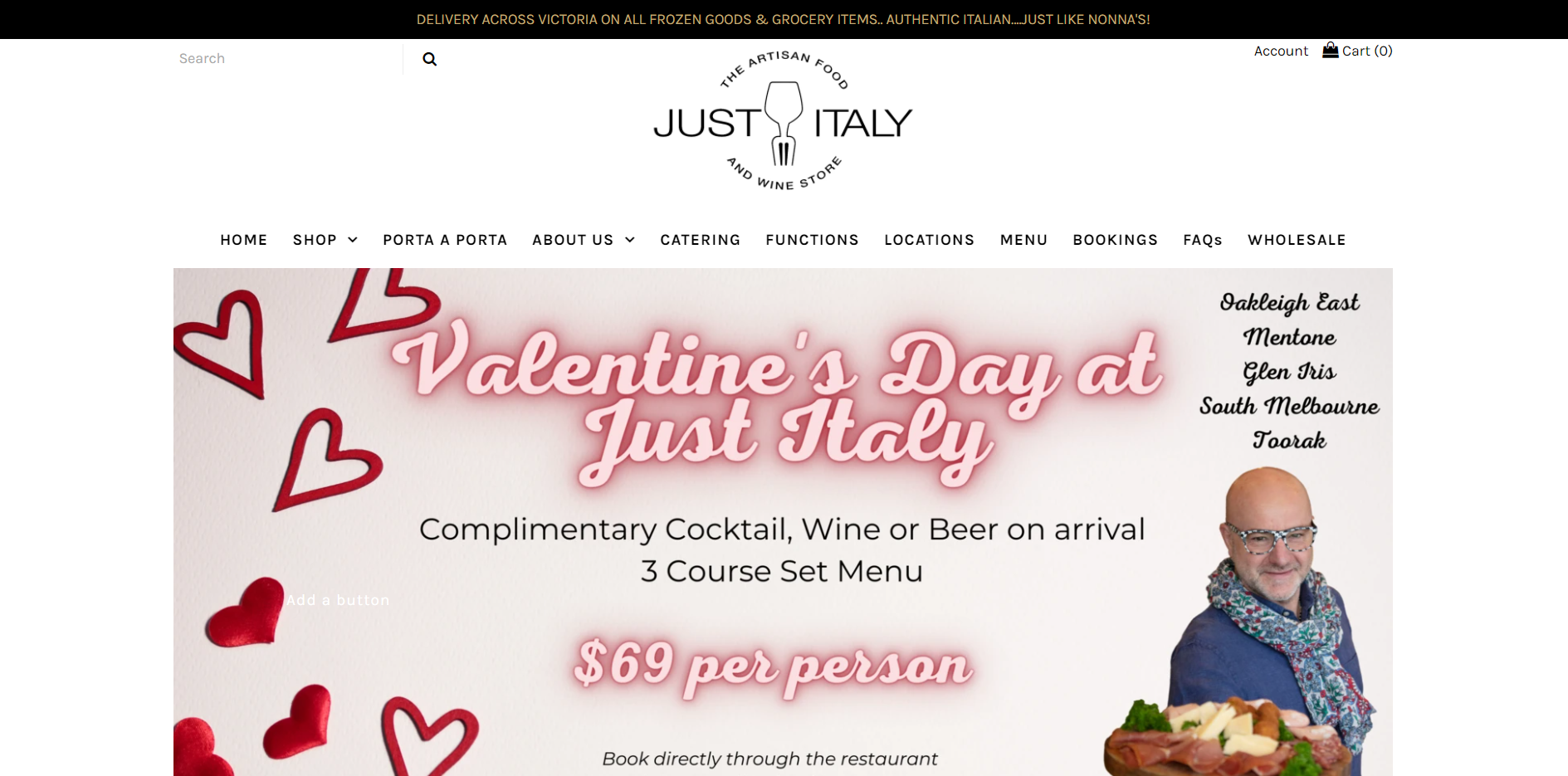 +61 404 364 031
Our story began in 2015 when Tonino Amadio from Le Marche, Ascoli Piceno took over an existing Pasta shop of 30 years in Oakleigh. From there, the Just Italy name has continued to grow as we provide Melbournians with authentic Italian cooking…just like Nonnas. 
In 2015 Tonino Amadio, who hails from Le Marche, a region in the centre of Italy that hugs the Adriatic Sea, created Just Italy…a small Italian pasta shop nestled in the heart of Oakleigh. The philosophy was very simple; to offer authentic Italian food, house-made products and uncompromising hospitality.
Three years later, Tonino met Sam Colosimo. A general conversation about business and their love of Italian food commenced, as did a new chapter at Just Italy as Sam joined the business. 
Although the business continues to grow with new locations opening around Melbourne, Tonino and Sam's core value remains the same; re-creating Italy in Australia. It's about no-frills, good, authentic food…just like Nonna's.
Come on down to a Just Italy location near you and experience a little piece of Italy for yourself. 
See you at the bar. 
Kentro Oakleigh Café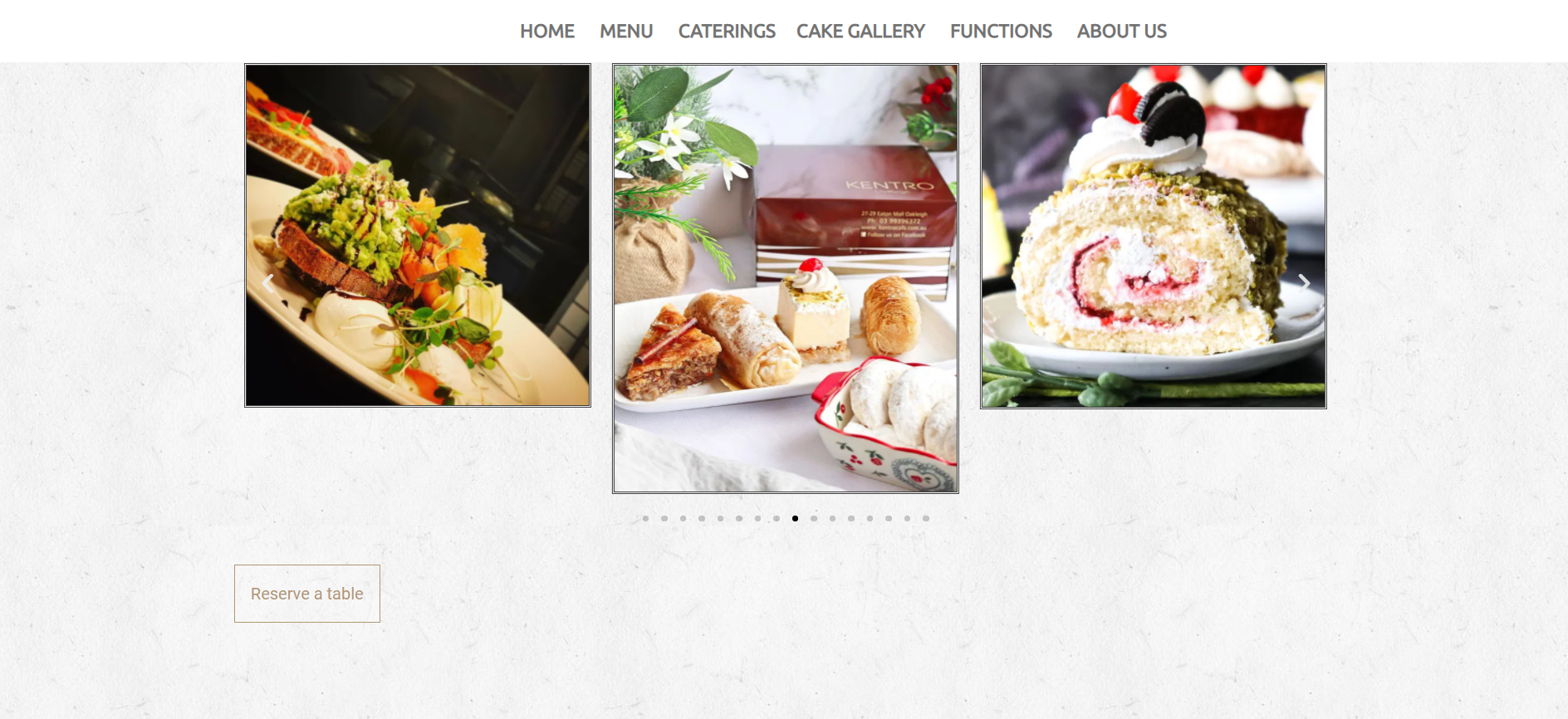 (03) 9939 6371
KENTRO, located in the heart of Oakleigh, presents to you a modernised Greek restaurant. With your first steps into KENTRO, welcomed by our friendly staff, the feeling of a sense of Greece begins.
The open space layout allows you to relax with comfort and ease. The mesmerising unique design of the Ancient Greek wall takes you to the heart of Greece.
Open for breakfast lunch and dinner, KENTRO offers a wide-ranged menu to suit every individual's requests. From traditional Mediterranean cuisine to modern, we have it all! And you cannot miss out on our unique mouth-watering desserts. All baked on our premises, our pastry chefs deliver a wide range of traditional Greek and modern sweets and biscuits, as well as a large variety of our incomparable divine cakes offered in our display.
Thinking of hosting a function? KENTRO upstairs delivers an eccentric feel with its wooden architecture and private feel. Hosting up to 200 seated, along with a foyer, stage, dance floor and a fully licensed bar, KENTRO, 'The Meeting Place' awaits your arrival.
The Oakleigh Doughnut Co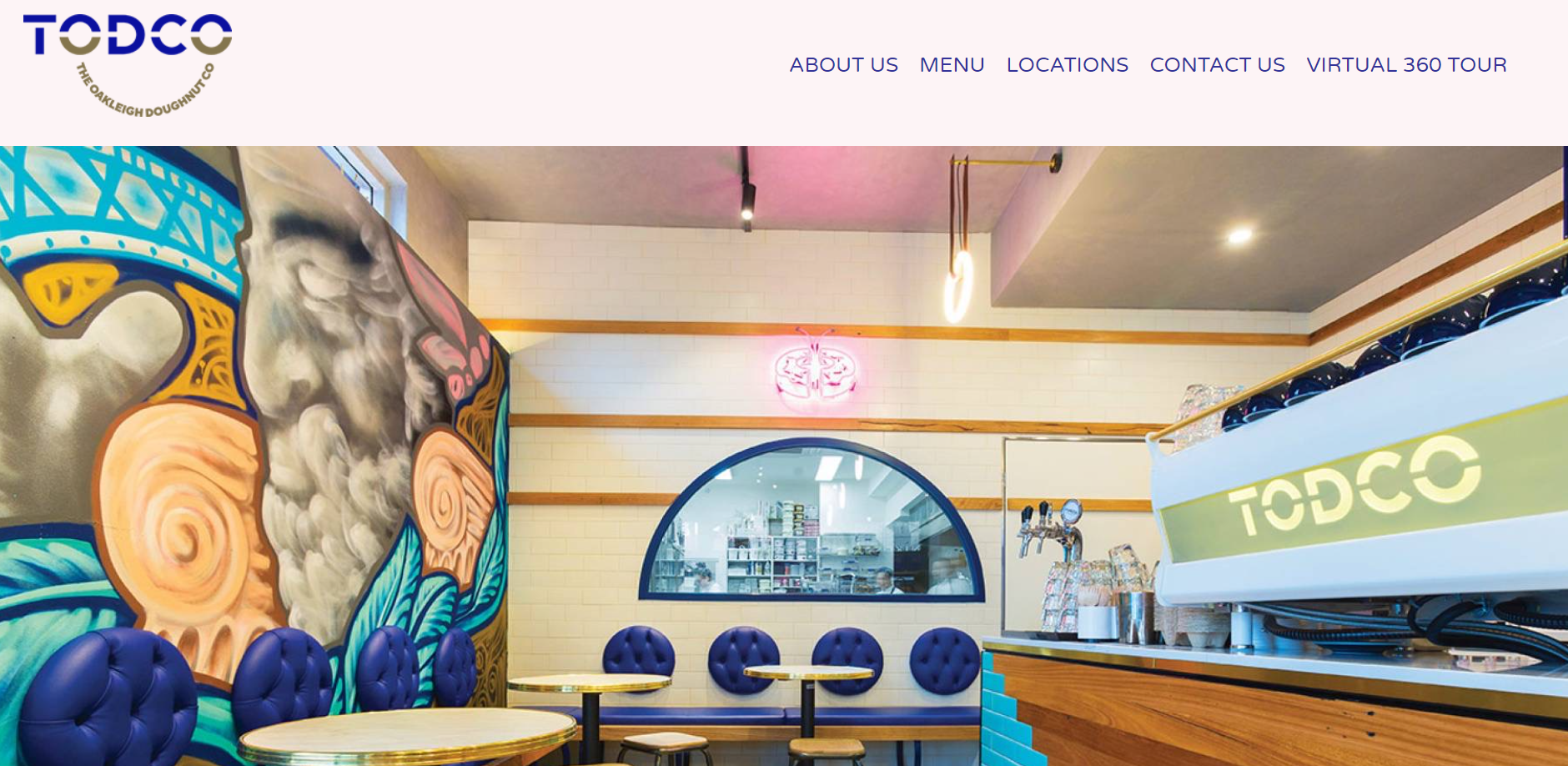 (03) 9569 8171
At TODCO, we have been proudly serving artisan doughnuts and specialty coffee since July 2017.
Our objective is to produce the freshest doughnuts in Melbourne together with a memorable in-store experience.
To achieve this, we fry and decorate our doughnuts in small batches throughout the day to ensure a superior product and pride ourselves on exceptional customer service.
Our Oakleigh & South Yarra stores showcase our range of 26 yeast-raised and cake doughnut flavours.
Through our kitchen window, you can view our skilled pastry chefs work meticulously in our purposely designed doughnut kitchen.
We also know the importance of quality coffee.
That's why we have chosen Industry Beans as our specialty coffee roaster.
We serve up their signature blend' Fitzroy Street' at both locations, Oakleigh & South Yarra.
Flavour profile & composition:
Blackcurrant – 33% Montana Verde, Honduras
Blood Orange – 33% San Rafael, Colombia
Chocolate – 34% Ruhora, Burundi
Fitzroy Street's flavour profile is equally delicious both black and with milk, with its bright acidity, dark fruit notes and smooth finish.
This coffee is a perfect match for our delicious doughnuts!
We look forward to seeing you in the store!
THE FOUNDERS:
Born in Oakleigh, brothers Yani and Nic's fondest childhood memories were eating their Grandmother's freshly made sweets.
It was these memories that gave them the inspiration to design exceptional artisan doughnuts and serve specialty coffee in the suburb they were raised in.
Every single doughnut has been through the brother's rigorous creation process, and they are delighted to share them with you.
5FIVE Cafe Oakleigh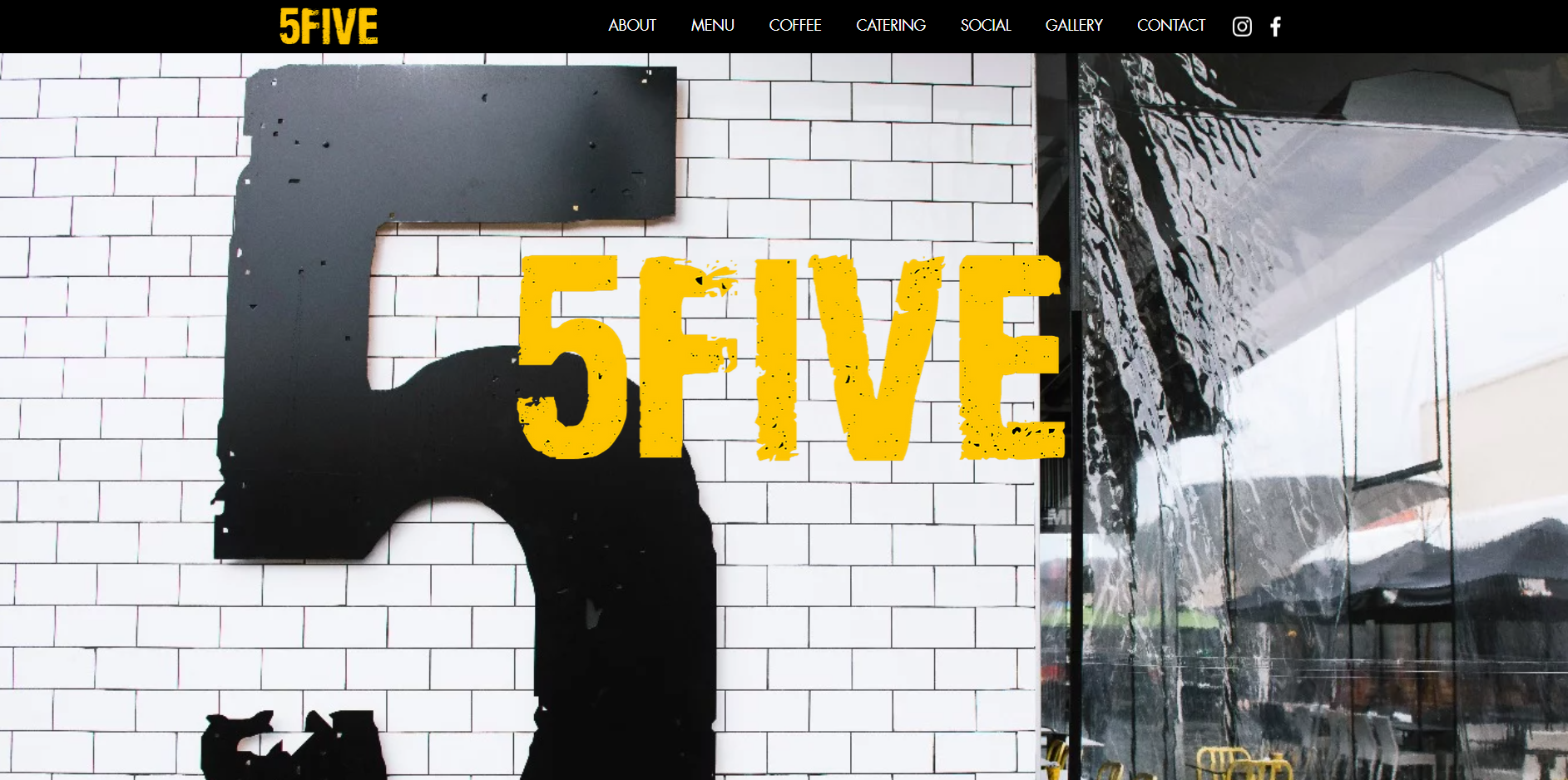 (03) 9078 5440
ABOUT 
"IN THE HEART OF EATON MALL IN OAKLEIGH, THE ATMOSPHERE AT 5FIVE BAKEHOUSE IS LIVELY AND ENJOYABLE. THE INTERIOR IS MODERN AND IMPRESSIVE. THE OPTIONS HERE NEVER DISAPPOINT WITH AN ALL DAY BREAKFAST, DELICIOUS SLIDERS, PIZZA AND SPECIALS. THE ARRAY OF CAKES IS ALWAYS TEMPTING AS WE NEVER GO HOME EMPTY HANDED. THE SERVICE IS FRIENDLY, EFFICIENT AND PROFESSIONAL WITH THE OWNERS OVERSEEING ORDERS ARRIVE IN MINIMAL TIME. ON OUR MOST RECENT VISIT LAST WEEK, WE HAD SMASHED AVOCADO, EGGS AND LAMB SLIDERS ALL AT REASONABLE PRICES. BEING FUSSY COFFEE DRINKERS, THE BARRISTAS KNOW HOW TO PUMP OUT GREAT TASTING COFFEE. HIGHLY RECOMMEND AS KID FRIENDLY."  
CATERING
WE OFFER A RANGE OF CATERING FOR ALL OCCASIONS: PRIVATE PARTIES, CORPORATE FUNCTIONS & CASUAL GATHERINGS. FOR ALL CATERING ENQUIRIES PLEASE FILL OUT THE FORM WITH YOUR DETAILS AND WE WILL BE IN TOUCH WITH YOU SHORTLY OR ALTERNATIVELY PLEASE CALL US DIRECTLY ON 03 9078 5441
Cote Terra Café Oakleigh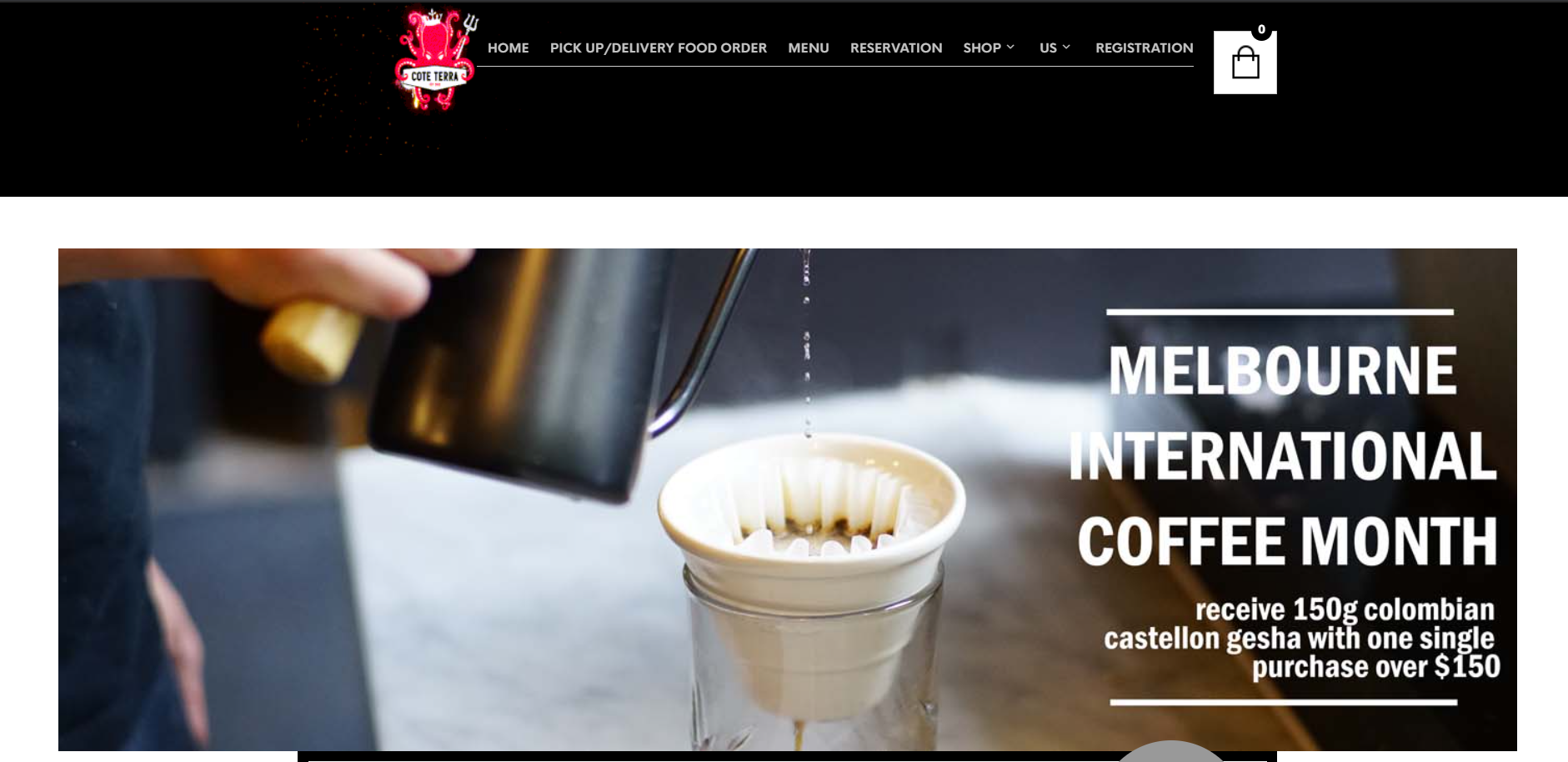 0395694320
Cafe
Do you take bookings?
Yes, we do take bookings on the weekdays, but unfortunately, we don't take bookings on the weekends.
Do you do the function?
Yes, we can do functions for up to 50 pax during the evening. Please contact us at info@coteterra.com.au to discuss.
Do you serve alcohol?
We serve a range of wines, tap beer and some basic cocktails.
This Is Who We Are
Since first opening its doors in June 2012, Cote Terra has become a hub for speciality coffee lovers and foodies in Oakleigh and surrounding neighbourhoods. As it evolves, now located at its new Station Street premises with extended trading hours, evening menu and bar, Cote Terra continues to stay true to its humble roots and values. Offering delicious, affordable and contemporary food and drinks in a welcoming environment is only the surface of Cote Terra's central philosophy. Their core principles extend to sustainability, with most of the stores' products sourced locally. The Cote Terra team also shows strong support for their community, often promoting local artists/events and maintaining ongoing positive relationships with nearby small businesses. Much loved by long time regulars and brand new faces alike, Cote Terra continues to do things differently and from the heart.
In 2017, we launched our own coffee roasted in Braeside Victoria. All our coffee bean is carefully sourced by the team, as we believe in serving what we like to drink.
Furthermore, education is one important part of any industry; hence, we would like to pass on the things we know, so the establishment of our barista school is formed. 
Mythos Gyros Bar Café Oakleigh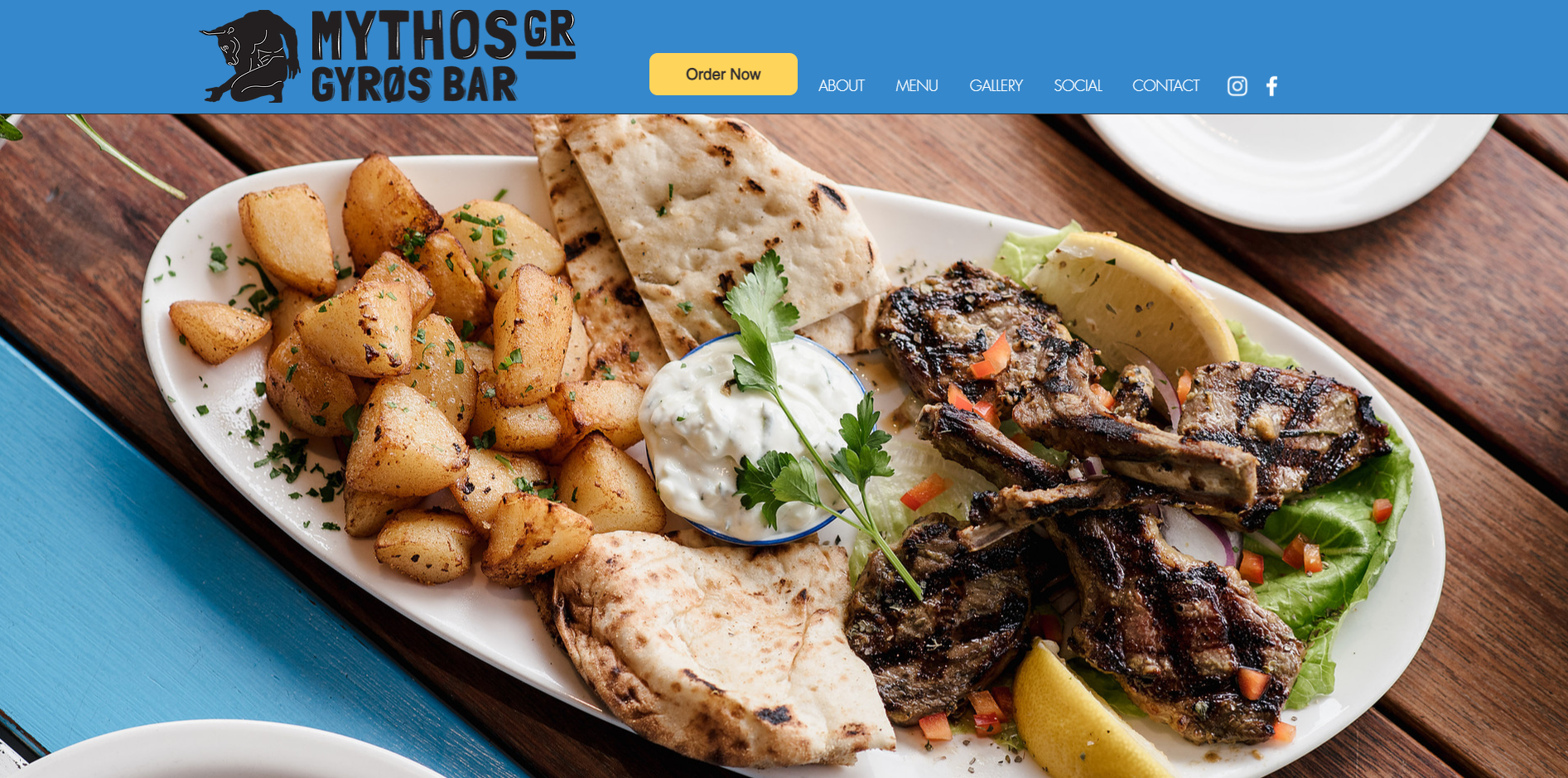 (03) 9568 6060
MYTHOS GYROS BAR IS LOCATED ON EATON MALL INOAKLEIGH'S FAMOUS GREEK PRECINCT. SERVING AUTHENTIC, TRADITIONAL GREEK FOOD INCLUDING SOUVLAKI & GYROS CHICKEN (KOTOPOULO), PORK RIB (PANSETTA), KEBAB (SOUTZOUKAKI), DIPS (TZATZIKI, MELITZANA, TIROKAFTERI) AND A RANGE OF DELICIOUS SALADS SUCH AS GREEK HORIATIKI, BEETROOT AND SLAW HELLAS. WE ALSO HAVE A LARGE RANGE OF LOCAL AND IMPORTED BEERS INCLUDING GREEK FAVORITE MYTHOS.
Why is a coffee shop a good business?
In recent years, coffee shops have gained a bad reputation for being unprofitable and short-lived. Chances are if you have started spreading the word that you want to create a coffee shop, you've gotten some raised eyebrows from sceptical friends and family. There is no denying that there is risk involved with opening any business, so its understandable that they might have concerns. However, there are so many reasons why a coffee shop is a great business to get into, for social, financial, and personal reasons. So if you need a little more encouragement or arguments to give your nay-saying friends, read on!
The difference between coffee shops and other places that sell coffee:
Today, coffeehouses are popular meeting places for business and other social activities. They give people a place where they feel like they belong where they see the familiar faces regularly. It's often called the "third-place phenomenon", where people like to hang out other than their home and workplace. People may not go to their favourite restaurant on a daily basis, but they may visit a coffeehouse every day. Nowadays, coffee is replacing alcohol as the social beverage of choice, with people meeting for coffee instead of cocktails. People can now meet for coffee at any time of the day, rather than just "cocktail hours". Some coffeehouses even serve quick lunches and healthy snacks for the afternoon.
High-Profit Margin
Successful coffeehouses have heavy foot traffic and high-volume sales. The majority will serve up to 500 customers per day, despite having limits on floor space and seating capacity. Profit margins for coffee and espresso drinks are extremely high because you're dealing with a product that is more than 95 % water. While each customer spends $3-$5 on average, 500 customers will bring around $2000 plus sales a day. With far less overhead expenses than restaurants, coffee shops are indeed profitable businesses.
Competition
While large chains such as Starbucks and Peets may seem to be saturating the market, industry experts insist there's a place for everyone in the business. Independent retailers probably have the advantage to become more flexible with their menu, pricing and products than larger corporations. Many retailers don't see the giant chains as a threat but rather as a marketing engine that can help educate the public about specialty coffee. Each individual shop then competes on its own. If you are thinking about opening your own coffee shop, you might want to know what the other shops are doing. Smaller shops may not be able to compete in terms of marketing dollars spent, but they can compete with top-quality products, people, and presentation. For instance, Wes Café in Alameda is an example of a successful coffee shop that became the popular breakfast, lunch, and coffee gathering place in the neighbourhood.
What You Need to Open a Coffee Shop
Aside from a love of that sweet java, you'll want to get a few things to get your shop up and running:
Write a business plan

Find the right location

Develop a floor plan

Hire an accountant

Find local funding options

Save money for your expenses

Compare prices and quality on everything

Network with lenders and other coffee makers

Develop your marketing plan

Focus on the Exterior

Remain positive

Hire slowly

Set high standards
Why a Coffee Shop is a Great Business to Start
Coffee Never Goes Out of Style
I think it's safe to say that coffee's massive popularity is here to stay. While certain cafe gimmicks or trends such as outrageously flavoured frappuccinos or nitro cold brew might come and go, plain old coffee has secured its spot as part of the culture of almost every part of the world. Therefore, starting a coffee shop isn't like creating a frozen yogurt joint or bubble tea bar. These new and stylish foods might do a booming business at first that dies out in a year or two when people move on to the next big thing. There will always be a market for your product in the coffee world, which is something not every business can boast about. Many of us like to joke about our coffee addictions, but some have suggested that it is harder to quit caffeine than cigarettes. 25% of Americans purchase prepared drinks like lattes or iced coffees at least three times per week. So, despite the fact that coffee shops are popping up more quickly than ever, demand is growing with it.
It Can Be a Great Source of Extra Income
The most common objection you will hear to the idea of starting your shop will likely be that you won't make any money or worse than you'll drown in debt. We've all heard stories of cafes that have failed miserably quickly after getting off the ground, but you might be surprised to hear that those shops are not the norm. The fail rate for coffee shops is only about 10%. I'll be honest, and it may take some time before your coffee shop business is making you money rather than losing it. But once you stabilise, provided you have created a solid business plan, there's a good chance that you will have a shop that is turning a respectable profit. If the cafe is a side project, it can be a source of extra income to make you more comfortable, but it can also be viable as your primary money-maker. Just know before going all in what you would like to get out of your new business to plan accordingly.
You Can Make it Your Own
You might still be worried that competition is a concern in light of coffee's popularity, which is valid. But this allows you to utilise your ideas and creativity to come up with a unique shop. Ask yourself what you can bring to the trade that hasn't been seen before – there is no shortage of ways to put your spin on the traditional coffee shop model. Having a stamp of your personality on the shop can not only generate your customers' interest but can keep you motivated as well. When you love your business, the rest will come easily. Some ways that others have adding unexpected stylistic elements, including unique food on the menu that other cafes do not have, having a theme that sets them apart, you name it. There are cat cafes where you can pick a cat to adopt while you sip your coffee, vintage-style cafes that take customers back to simpler times, cafes that are specifically meant to be spaces where you play board games. The only imperative is the coffee; the rest is up to you to decide how your shop will stand out!
You're in Control
You have a unique advantage as a coffee shop owner, and that is the amount of control you have in contrast to a larger company or business. Say you aren't hitting the profit level that you want. There are hundreds of strategies that you, as an owner or manager, can try to overcome that problem. You can change up the menu, hire a larger or smaller staff, give your social media profiles and update, whatever you think will do the trick. There isn't a huge chain command to go through if you want to shake things up, you get to be the boss! That being said, it is always a good idea to run your plans by baristas or other employees since they are on the floor. They might see an issue that you overlooked or have ideas on how to improve things. But you get to be the one who decides what ideas to implement and what is best for the shop as a whole.
You Get to Be Part of the Coffee World
Coffee shops have come to be known as hubs for creative people. Whether it be writers who spend their days sipping lattes and plugging away at their next novel, or artists at booths hunched over their watercolours and their iced coffee, there is no shortage of creative energy in a cafe. By opening up a cafe in a neighbourhood, you can provide residents with a neutral space to work on projects outside of the office or the home. You'll inevitably develop relationships with your regular customers as well as with other business owners in the community, and to further get connected, you can mingle with others in the coffee circles. Roasters, other shop owners, tea and pastry providers, you name it, there is a whole network out there just for people who are passionate about coffee. There are even fun events like coffee conferences and latte art competitions so you can boost your knowledge and get to know even more people in the field.
It's Flexible
Owning a coffee shop can be a full-time gig or a side project depending on how much time and money you have to devote to it – it's totally up to you. If you already love your job but want a fun side project that also happens to be profitable, a coffee shop is a natural choice. You can delegate many more time-consuming tasks, spend as much or as little time on it as you want, and enjoy the benefits pretty quickly after opening. Eventually, you'll have a self-sufficient shop that a manager runs for you, which means you mostly are left with the fun and the profits with little stress.
If running a cafe is your dream job, really putting your heart into it can make the difference between a good coffee shop and an incredible one. Whatever the case may be, the work you put into the business will significantly impact what you get out of it. Being a hands-on owner and manager is great because you get to see and interact with your employees and customers every single day. Still, it also might be more convenient for you to let other qualified individuals handle it. What's more, if you don't think a full-scale cafe is doable, you could consider a kiosk or even a food truck to being with, then possibly expand in the future. It is easier than you think to start your business on the terms of your schedule.
It Gives You Valuable Managerial Experience
It may seem like an unlikely career choice for building a resume, but if you don't already know how to be a boss, the experience of owning a coffee shop will certainly teach you. It is one of the safest ways to learn those skills, too. As opposed to being a manager under a boss at a larger company, starting a business forces you to learn everything for yourself, meaning that you will understand every aspect of the business from day one. In the beginning, you'll have to train yourself to be self-motivated and develop the responsibility to shift the project into its first phase. Pretty soon, you'll have contacts to keep and partners to negotiate with, and before you know it you're hiring employees. This trajectory allows you to gain diverse business experiences, but gradually so that you can learn as you go. You will develop your skills in organisation, communication, resourcefulness, and perhaps most importantly, leadership. Leadership is one of the most common qualities that employers look for in potential employees. If you someday move on from the coffee business or work for someone else that background and know-how will make your application stand out.
It's Fun and Rewarding
There's no use pretending that this isn't one of the main reasons people go into the coffee business – it has a coolness factor. Being the owner of a popular cafe can make it easy to get involved in the community surrounding your business; everyone will want to know who is responsible for that amazing new cafe going in down the street! Take advantage of these new connections and develop relationships, both for the sake of your business and for your support. Going through the process will also show you just how much you are capable of. Watching your daydream become a functioning business is a huge accomplishment, only compounded by the fact that the result gets you unlimited coffee and pastries.
And even when things aren't running smoothly, you will be more motivated to get your hands dirty for your own business than you would for someone else's.