Add a header to begin generating the table of contents
The planning phase of an engagement is both thrilling and nerve-wracking. After all, is your most awaited day, your wedding! However, what follows the event is critically significant.
At the reception, friends and family can mingle over tasty treats provided by the caterer. If this is something that interests you, read on for information on throwing a successful after-party.
At last, the wedding day has come to a conclusion, and you and your new spouse are completely spent. As a newlywed, you're undoubtedly feeling a bit down. There is good news, though: an after-party can help with these emotions.
These gatherings are perfect for releasing tension, remembering the good times, and celebrating your accomplishment with loved ones.
But don't overdo it with the booze or anything else, because you'll be miserable the next day when you might just as easily have stayed in bed.
After-parties are a fun opportunity to spend more time with your date or partner and carry on the night's festivities. Nonetheless, there are ways to improve the after-party experience. In order to ensure that you have the greatest time possible at an after-party, we have created a list of helpful recommendations to keep in mind.
After a wonderful evening, the celebration is drawing to a close. You're worried about getting back to your house, or if your date even has a car. At this hour of the night, it may seem like a major issue, but it's not!
Going to a party, having a fantastic time, and then feeling like you've exhausted your social options is one of life's worst disappointments. And then the next day, you feel sad and lonely since the night went by too quickly.
Here are some ideas to keep yourself busy if you anticipate that there will be an after-party or if this is the norm at the kind of parties you attend.
Latest in Wedding After Party
The newlyweds typically spend the majority of their wedding day mingling with their out-of-town guests. People often feel as though they haven't had enough meaningful interactions with their closest friends and family members by the end of the night.
So, this is where the after-party comes in. It's a great opportunity to relax and spend some unstructured time with the people that matter most in your life.
There are a variety of options for a wedding's after-party, from a casual gathering at a bar to a swanky private suite with a DJ, catering, and decorations. You can easily incorporate an after-party into your wedding celebrations because there is no standard protocol for this type of event.
If you're willing to spend some money, having the after-party in a separate, private room or venue adjacent to the wedding reception will make it feel like an extension of the ceremony itself.
Your guests will appreciate the offering of snacks or charcuterie platter, as they will likely remain hungry well into the early hours of the morning. Additionally, having a DJ play music after the celebration is over will make it a night to remember.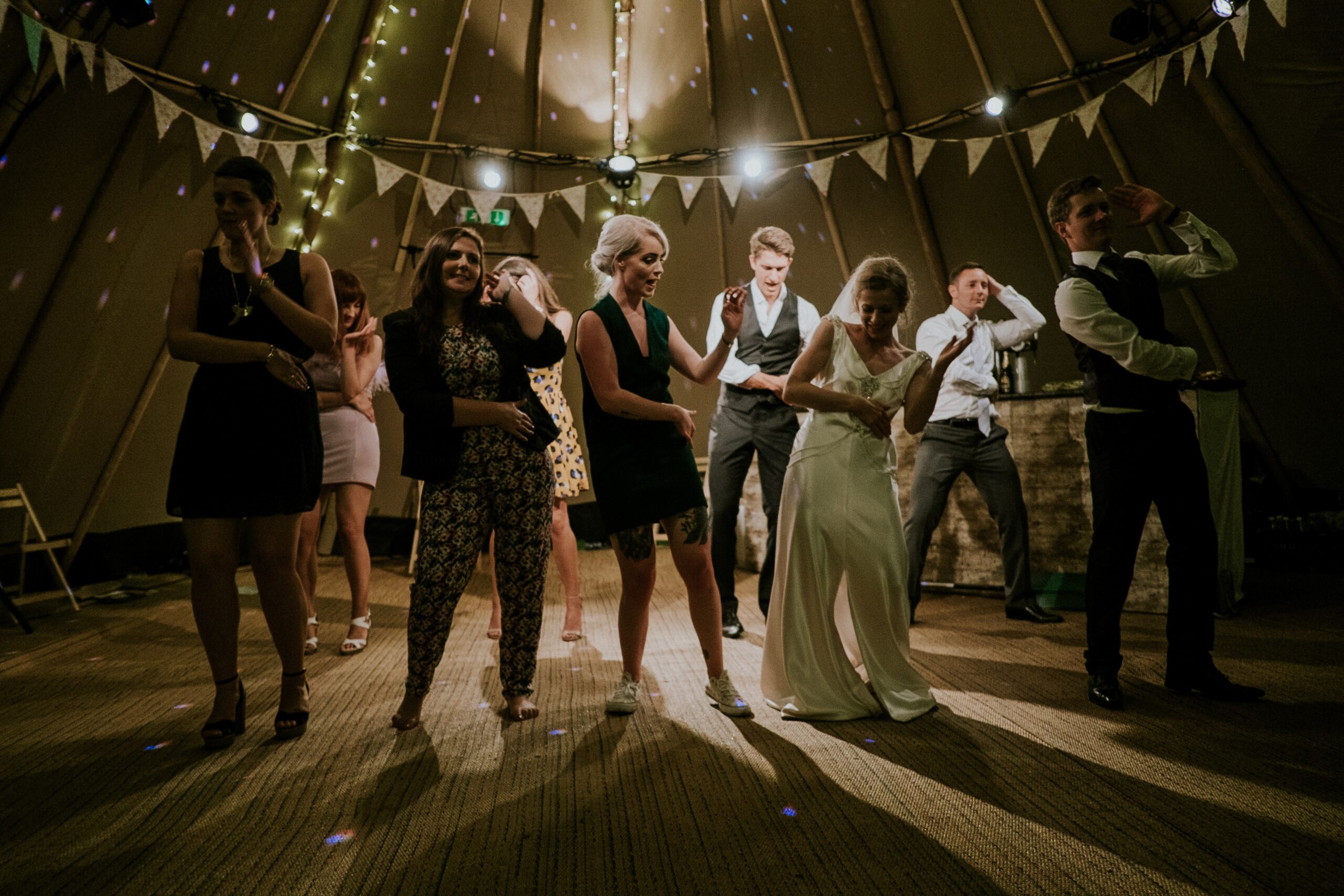 Advice for Organizing an After-Party
Some newlyweds, it is said, start feeling the post-wedding blues as soon as they leave the reception, even if they plan to leave immediately for their honeymoon.
Many future spouses take proactive measures to extend the festivities by organising after-wedding bashes. There are a variety of approaches you might take to hosting a similar party. First, the basics:
1. The Importance of Preparation
Even though the idea of preparing another elaborate celebration so soon after a wedding causes your head explode, there are a few details that must be ironed out to make your after-wedding bash the enjoyable, low-stress event you envision.
Regardless of whether all you wish to do is meet up with 15 friends or family members at a pub at 11 o'clock at night, that venue may already be at capacity and you may be left wondering what to do. Not the finest way to cap off the greatest day of your life, that's for sure.
Plan ahead with the wedding venue's coordinators (to see if they have a less formal venue, like a pool, patio, or backyard) or with the management of your preferred bar or club (to see if you can book a back room) or with the staff at your wedding hotel (should reserve some tables at the hotel bar for you and your guests, as you plan to invade it.).
Your after-party need not be a major production, but even the smallest amount of planning can ensure a smooth start.
It's always fun to go out on a whim, but if you and your partner are the type who refuses to let the party finish, it's smart to have a plan.
If you're not planning on moving the party, then you'll need to make sure the venue is open late and be prepared to pay any associated expenses. Call beforehand to make sure the new location can handle your large gathering, especially if you know it won't be crowded.
Even if your reception is scheduled for after hours, you should still perform all of the necessary planning in conjunction with the ceremony. You can never be too organised, as you will learn from your wedding preparations.
2. Choose a Convenient Location
Keep the after-party close if you must travel. You may be delighted to take friends and family to your favourite lounge, but remember their mood.
Traveling for a long distance may help drunken guests recognise their exhaustion.
It is also appropriate to arrange transportation for the participants, though this becomes more challenging with increasing distance. You and your new husband should take it easy and enjoy this part of the evening.
3. Let Everyone Know They're Invited!
If only there were a way to transfer only your closest friends and family members from the wedding reception to the after party, your needy college-aged cousins could be left at home.
Maintaining the celebration and inviting only a small subset of Party A attendees to Party B is rude.
Whatever you decide to do for your wedding's after-party, make sure it's a space that can welcome a wide range of people (in terms of both size and interests).
Unless you and your wedding party are secret keepers, you can expect anywhere from 50-70% of your guests (especially older relatives) to tap out and head to bed by the end of your reception, so it's likely that only your faves will stick around for the after-party anyway. However, in the name of kindness and generosity, you should extend an open invitation to everyone (include relevant information on your wedding website).
We understand that your younger acquaintances and family members (fraternity brothers and sisters, cousins, siblings, etc.) should attend the after-party, but it would be extremely rude to limit attendance based on age.
Older visitors and those with little children are likely to excuse themselves and skip the extra celebration at this point in the evening. You'll probably get the people you want there no matter what, so why not be courteous and give them a choice?
4. Clear Communication
This is critical to avoid any confusion and to avoid receiving 100 texts from guests asking you questions.
Include the After Party on your RSVP card in your invitation suite so you have an actual headcount to ensure you purchase enough food, etc.
Provide a Info Card with details concerning the After Party as well. On the Info Card below, for example, we wrote details on the actual event, including "All guests will be transported to the couple's family house for an extended party. You cannot afford to skip out on this one, believe us ".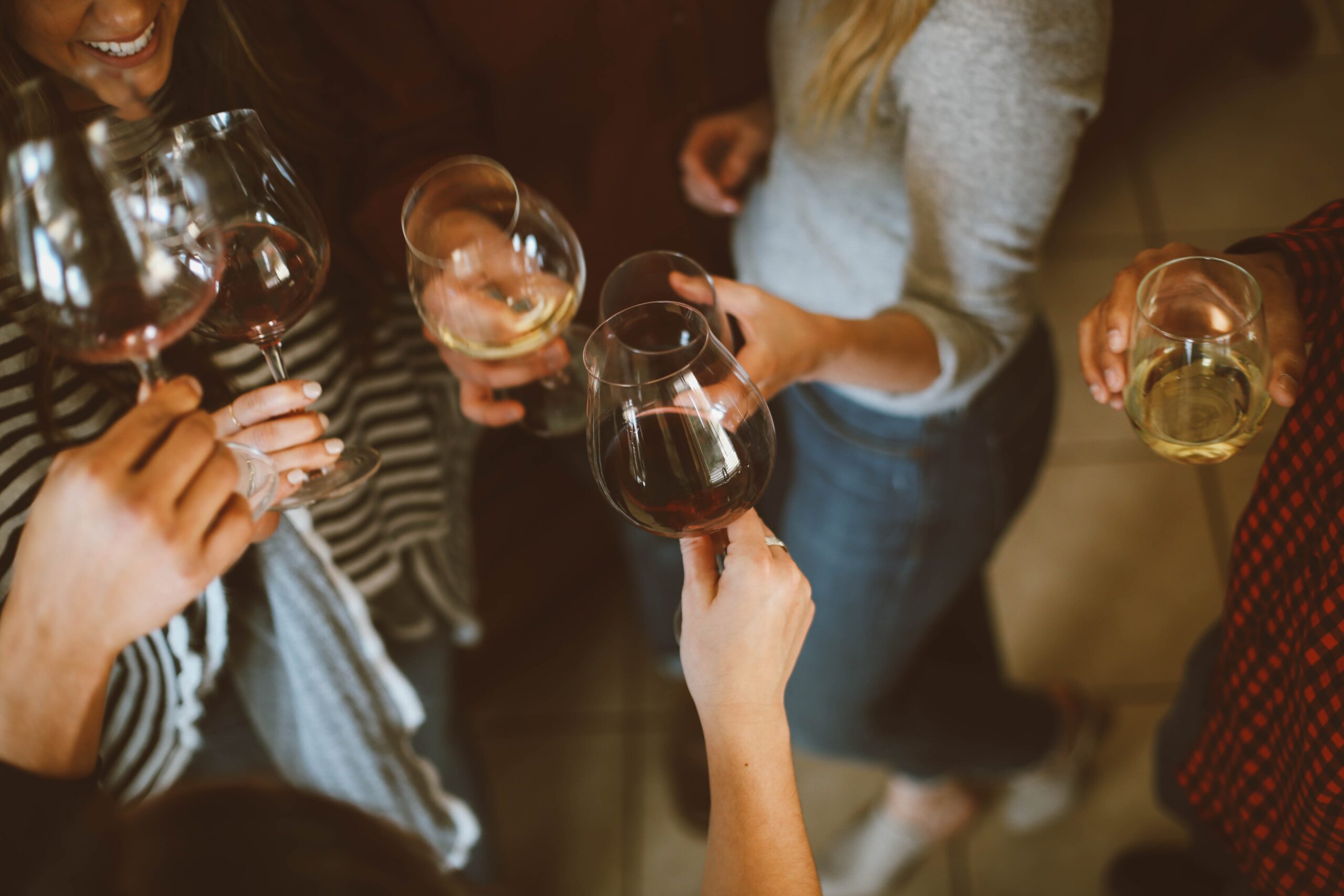 5. Whatever Your Wedding Theme, up the Party Feel
The theme of your after-reception party is up to you, although we advise going for a more relaxed vibe. If you have a black-tie wedding, don't be scared to make the focus more on the dancing.
Imagine you're having a Hawaiian themed party for your honeymoon and you've decided to serve bright tropical cocktails and give your guests grass skirts. Maybe you and your sweetheart have always been interested in the Roaring Twenties, and you feel most comfortable in a speakeasy setting. Make a decision about your artistic endeavours that is lighthearted and enjoyable.
6. Do It Again: Feed Your Pals
Only if you're hoping people would stay for a while longer should you provide them with an additional selection of foods to choose from. In light of the foregoing, the cuisine for this event need not be as well planned as that for your formal dinner; rather, you can simply choose items that fit in with your chosen theme. Your guests will likely work up an appetite again after all the celebrating and dancing at your reception. They're going to love all the late-night choices!
You should also provide food for your guests after the wedding because 1) they will have been drinking for at least six hours and 2) they won't have eaten in four hours.
Don't go overboard with an expensive farm-to-table menu; simple, cheap, diner-inspired late-night munchies are just what the late-night shindig-goers need to sober up from all that champagne.
Miniature grilled cheese sandwiches, french fries in paper cones, sliders, tacos, and a whole hand full of delivery pizzas cut up and served by the slice are some of our prefered wedding  yummy snacks. Things that are salty, tasty, and simple to prepare.
Food trucks can be hired for a few hours and parked at your after-party location, though this will depend on the policies of your party's host location. In the morning, you and your buddies will appreciate whatever you do to alleviate your hangover symptoms.
7. Throw in a Game
While most of your friends will likely want to keep the party going on the dance floor after the wedding is over, some may prefer to take a break.
We think it'd be great if the wedding reception included a variety of activities, like as singing, gambling machines, or something else fun for everyone to participate in. Having non-dancing activities available will be appreciated by your guests, especially if they have been on their feet all night jamming to the band's set list.
8. Reserve This Time for College Rituals
This is the moment for your schoolmates to pull out all the stops in celebration.
It's safe to assume that the after-hours crowd will appreciate the chants or games that your sorority or fraternity saves for special occasions like weddings, given that you'll be surrounded by people of a similar age and sense of humour.
9. To Ensure a Safe Journey to and From
If you're not having the after-party at the reception hall, you'll need to make sure that your (probably inebriated) guests have a way to travel there and back home again.
They are still your visitors and hence remain under your supervision; but, with the addition of alcoholic beverages, no one should drive.
You can either prolong your wedding transit rental or find out if taxis, ridesharing services like Uber or Lyft, or other on-demand automobile services are available in the city where the reception will be held.
For an event to be successful and memorable, care must be taken to ensure the comfort and security of all attendees. Give them rides from their accommodation to the venue for the ceremony and reception as well as the After Party.
To ensure that everyone who wants to leave the After Party does so at their convenience, it's a good idea to have rides waiting for them when they get there.
You can even organize a line of cars and herd your visitors into them one by one, like a very well-dressed bellhop, if any of these choices are available, so make sure all your after-party attendees know about them. A priority must be placed on safety.
10. Feel at Ease
In other words, feel free to switch into a second, third, or even fourth gown, or to ditch your stilettos in favour of a pair of flip-flops. Take down your pinned-up hair if it's been bugging you for more than a few hours.
If your lipstick runs or you start to sweat, just pretend it's the last dance at prom and have fun on your way to the altar!
Changing out of your wedding dress or clothes may be the last thing on your mind once the ceremony ends and you're ready to relax and have fun with your friends at the reception.
De-gown, hang and bag it, and have an adult quickly remove it from sight in the bridal suite before leaving for the after-party.
And since this is your last chance to wear your bridal whites, you should totally let loose and enjoy yourself. A pretty romper or a cute crop top to wear with a skirt. What are the sole guidelines for post-party attire? Forget about Spanx and breast tape—there is no need for any of that.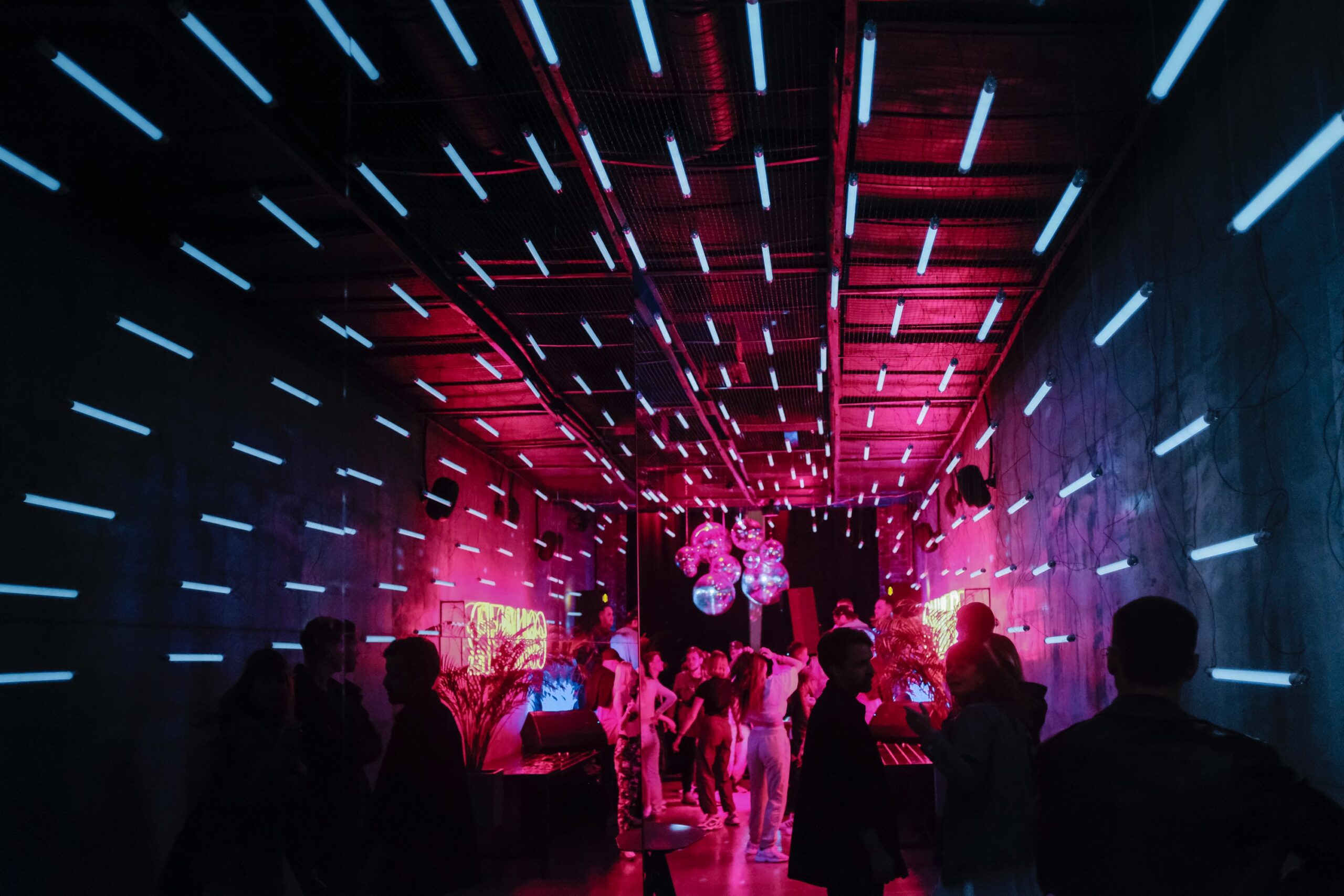 11. Bring Your Photographer
Imagine the great candid shots you'll get of the day unfolding like this. Even if they don't make it into the formal album, it's nice to have some lighthearted recollections among the more serious ones.
12. The After-After-Party Should Not Be Forgotten
The brunch following the wedding is what we're referring to. The after-party and the breakfast the following day may appear redundant at first, but keep in mind that they serve two distinct functions.
Post-wedding brunches serve two purposes: to help guests recuperate from the night before (hello, hungover!) and to say farewell to those who may be leaving town.
If you're having a destination wedding, this is very crucial, but it's also a wonderful idea for a wedding in your hometown to have a brunch.
13. Stunning Appeal
Impress your guests by giving the after party a completely new look and feel in order to provide an event that will live long in their memories. For instance, you'll notice that Hannah and Steve hosted their wedding reception and ceremony at a private club. After the event, they invited their guests to an ultra-contemporary, all-white after-party at a private residence. This is an example of a wedding that you'll find further down in this article.
14. Have Joy Being Yourself
You should not become too drunk or forget to talk to anyone at your wedding, but after the ceremony at the reception, you can let your hair down and enjoy yourself.
Relax and take in the last couple hours of your wedding day as a married couple without worrying about whether or not all this is perfect or whether or not everyone is having a good time.
If the thought of throwing an after-party stresses you out to the point where you can't enjoy the rest of your wedding day, delegate the task to your bridesmaids and groomsmen. If you'd rather spend the night in your honeymoon suite with your new spouse, there's no need to blow an after-party at all; your partygoers will find a way to celebrate regardless of whether or not you're there.
Whatever you do to wind down the night, ensure it's an activity that brings you joy and doesn't give you reason to worry. That's not all! It is not necessary to stay until the very end of the after-party.
Party-Continuing Activities for After the Event
Heart Symbol
Use a tiny neon heart sign like this one to indicate where you'll be partying after the wedding ends.
Recovery Pack
If you want to make sure your guests feel terrific first thing in the morning, send them home with a recovery kit and a midnight snack.
Skirt With Fringes
To really get the party started, a dynamic accent that's great for dancing is fringe, which is why you should definitely have some on your outfit.
Display of Photographs
The photo opportunities continue even after the reception ends. Use this wall of led light heart decorations as the focal point of your after-party decorations.
Led-Lit Eyewear
In search of a post-party style enhancer? Do like these newlyweds have done and get out the heart-shaped, flashing glasses for the dance floor.
Pretzels
They'll love the combination of pretzels and mustard, a classic late-night snack.
Customized Decors
Create a neon sign to hang over the DJ booth at the after-party.
Live Show Band
The party shouldn't stop as soon as the reception is over. Get your wedding band to perform late into the night, and have them throw in a few of their biggest hits so the after party is just as cheerful, if not more so, as the reception itself.
A Night of Dancing
Dancing is an integral aspect of any successful afterparty. With the help of party favours like the streamers displayed here, you are able to get all your guests out on the dance floor and extend the good times as long as possible.
FAQS ABOUT WEDDING AFTER-PARTY
The term "after-party" refers to a gathering held after the primary celebration has concluded. The afterparty is typically a more intimate, low-key, and invitation-only affair (meaning fewer people are invited). Concerts, dances, marriages, and even award shows often include after-parties.
Consider the end time of your reception and your guest list when considering if you need an after-party. A small party with many older relatives or little children may end earlier. If you're a younger bride with many similarly aged guests, the party may go on longer. Less partygoers at the afterparty means more relaxed barhopping. When the majority of your guests attend, a scheduled, official after-party will feel natural.
After-parties last two hours. Destination weddings can last all night. You know your guests best, so adjust accordingly. Prepare for a lengthier, rowdier after-party if you have more partygoers.
If the after-party is in a different location, notify guests with a separate insert or mass evite. If the reception becomes the after-party, you can use word-of-mouth. After-party visitors should include all reception guests. Older guests or ones with little children may leave early.
Due of the newness of the after-party, there's no fixed etiquette concerning who pays. The bride's parents may consider it part of the reception and pay for the after-party, especially if it's at the same hotel or resort.
If you want to relax and enjoy yourself with your loved ones, don't miss the after-party. Most of the time on their wedding day, the newlyweds will be socialising with their out-of-town visitors. It's common for people to feel like they haven't spent enough quality time with their loved ones. Think about how to get the word out once you've settled on a location. If the celebration continues into an after-hours event, there will be no need to worry about this. Invitations to after-parties are more casual. Changes to the venue's location should be communicated to guests. It could be helpful to disseminate the news via a website comment or an invitation insert. It can also be written into the schedule for the day or wedding weekend, emailed, or texted in bulk. Make sure it stays under wraps by including instructions in the toast to the newlyweds. In all likelihood, this will be the best party you've ever thrown, so you should make the most of the occasion. Take your time celebrating and do whatever makes your special day unique to you. We guarantee that your loved ones won't mind sticking up late to raise a glass to the two of you. Find something else to do at the reception if you don't want to stay for the afterparty. Having a strategy, no matter how loose it is, is beneficial for guests.
After-parties are a fantastic way to continue the night's festivities with your date.

These events are great for releasing tension, reliving wonderful moments, and celebrating with family.

It's a chance to unwind and spend time with loved ones.

After-party options range from a bar to a private suite with a DJ, cuisine, and decorations.

Inform the venue's coordinators early to see if they have a less formal venue, like a pool, patio, or backyard.

Traveling? Keep the afterparty close.

Long journeys may help drunk guests recognise their tiredness.

Include the After Party on your RSVP card so you can plan accordingly.

We recommend a more relaxed after-reception party theme.

Imagine your candid images. Keep funny recollections even if they don't make the record.

Dancing is essential to every afterparty.