When you first get engaged, the planning process can be exciting and daunting. After all, it's your wedding day! However, one of the most important parts of any wedding is what happens after it ends.
The reception is a time for guests to socialize with each other while enjoying some delicious food prepared by the caterer. If this sounds like something you will enjoy, keep reading for some helpful tips on hosting an after-party.
It's finally the end of the wedding day, and you are both exhausted. You're also probably experiencing some post-wedding blues. The good news is that there is a way to take care of these feelings: an after-party!
These events can be great for decompressing together, reminiscing about your special event with friends and family, or even just letting loose and having fun.
However, it's important not to get too carried away with alcohol intake or anything else – because this will leave you feeling hungover tomorrow morning when all you want to do is sleep in.
After-parties are a great way to keep the party going and get some extra time with your date or partner. However, certain things can make for a more enjoyable after-party experience. We've compiled a list of helpful tips to keep in mind when attending an after-party so you can have the best possible time.
It's been a lovely evening, and the party is coming to an end. You're wondering how you'll get home or if your date will be able to take you back to your place. It might seem like a big deal at this point in the night, but it doesn't need to be!
There's nothing worse than going to a party, having an amazing time, and then leaving feeling like your social life is over. Then, the next day you're left with feelings of loneliness and regret because you didn't want the night to end.
If you know that there will be an after-party or if it's just customary at parties in general, here are some helpful tips on how to keep yourself entertained so that the night doesn't end when the party does!
Wedding After Party Trends
During a wedding, the newlyweds spend much of their time mingling with guests that have travelled near and far to be at their wedding. By the end of the night, they often feel that they haven't spent much quality time with their closest friends and family members.
This is where an after-party comes into play. It's the perfect time to let loose and spend some informal, quality time with those closest to you.
A wedding after-party can range from meeting up with everyone at a local bar after the wedding to having a private room with a DJ, food and décor. There is no set etiquette for an after-party, which is why it can be so easy to add this to your wedding day festivities.
Loans online instant approval is about anything – from debt consolidation to extra money for personal expenses. With loan amounts starting at $2,500, these loans offer predictable monthly payments to make budgeting simpler.
If you have money to spend, booking a small private room or venue close to your wedding reception to bring the party to will make the after-party just an extension of your wedding reception.
Guests will most likely be hungry into the wee hours of the night, so providing snacks or hors d' oeuvres will certainly be a hit with your guests. In addition, continuing the party with a DJ will make your after party one to remember.
For those without a large budget for a resurfacing bradenton fl, simply calling ahead to a local bar to make sure they'll have space for your guests will do.
You can invite only certain guests through word of mouth or have an announcement made at your wedding reception, so all of your guests know where the party will be headed.
While there is a fairly large 'grey market' of unlicensed companies, there are those that have membership in a reputable association and are accredited by a professional organization.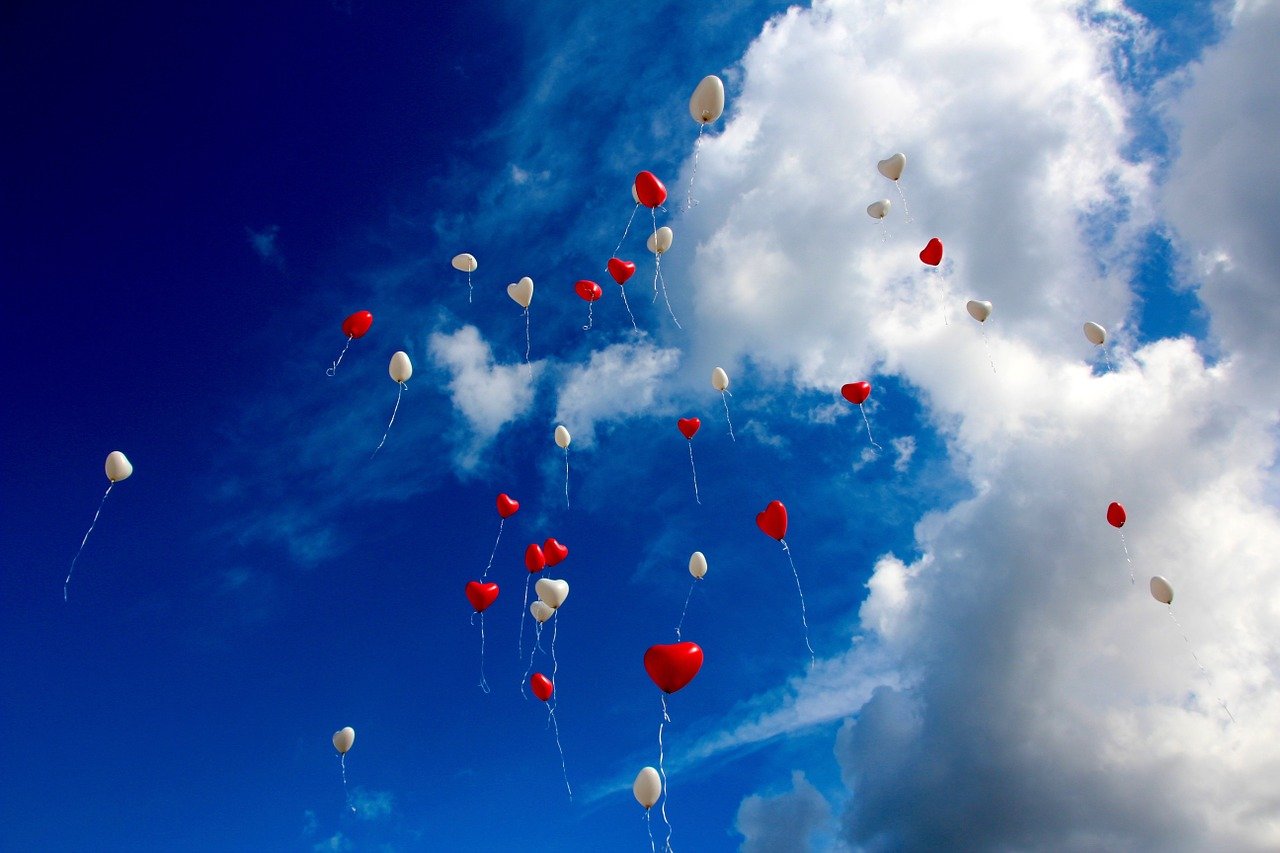 Tips To Consider When Planning An After Party
They say for some newlyweds; the post-wedding blues start kicking in right as you drive away from the reception – even if you're jetting off to your honeymoon destination immediately.
As a preemptive strike, many brides and grooms plan to prolong their celebrations by coordinating post-nuptial after-parties. If you're looking to do the same, there are a few ways you can go about throwing this type of fête. Here are the basics:
1. Plan ahead
Even if the thought of planning another full-blown party after you just finished planning a wedding makes your head want to explode, you do have to get a few logistics locked down to ensure your wedding after-party is the fun, stress-free get-together you want it to be.
After all, even if all you want to do is show up at a bar with 15 loved ones—the bar may be packed and unable to accommodate you all at 11 p.m., and then what will you all do? A what-do-we-do-now cluster-you-know-what is not the ideal way to end the best day of your life.
So, do some legwork ahead of time to make sure you can slide into your post-reception celebration drama-free, either by planning it with the coordinators of your wedding venue (see if they have a less-formal venue, like pool, patio or backyard), calling up your desired bar or club to see if you can book a back room, or simply informing your wedding hotel that you and your guests will be invading the hotel bar and would like to reserve a few tables.
You don't have to make your after-party a huge production, but even the littlest bit of prep will get it started on the right foot.
Though spontaneous missions to the nearest open bar or club can indeed be exciting, if you know you're the kind of couple that never wants the party to end, it really is best to be prepared.
If you're not switching locations, be sure your venue allows later parties and pay any extra fees that might arise. If you move to another space, call ahead – even if you're sure the place won't be busy and will happily accommodate your large group.
If you book another venue, do all preparation for your after-hours event with your wedding planning. If planning your nuptials teaches you anything, it's that you can never be too organized!
2. Choose an easily accessible venue
If you decide to do a bit of travelling to reach the after-party location: keep it close. You may be excited to take your friends and family to your favourite lounge across town, but you need to consider everyone's mindset at that point in the night.
More than likely, guests will have been consuming some alcohol, and a long car ride might be just what they need to realize how exhausted they are.
Additionally, the proper thing would be to provide transportation for attendees, and the farther the destination, the more difficult coordination becomes. Make this aspect of the evening simple and fun for everyone – including you and your new spouse!
3. Open the invitation to all guests
In a perfect world, you and your brand new spouse could teleport only your besties from your wedding reception to your after-party and leave out your clingy college-age cousins.
But it's not great etiquette to keep the party going and only invite a select few from Party A to Party B.
So, make sure your wedding after-party, whatever it ends up being, is a setting that can accommodate (both size-wise and thematically) a cross-section of your guest list demographic.
You can probably account for a good 60-80% of your wedding guests (particularly older family members) to tap out and head to bed by the end of your reception, so there's a good chance only your faves will stick around for the after-party anyway, but in the name of graciousness, you should extend the invite to everyone (meaning, include details on your wedding website)—unless you and your wedding party are CIA-level secret-keepers.
We know: the after-party is really for younger friends and family members – fraternity brothers, sorority sisters, your cousins, siblings, etc. – but closing the event off by age is incredibly uncouth.
At this point in the evening, older guests and those with young children will most likely excuse themselves and opt-out of the extra celebration anyway. In the end, you'll probably end up with your desired group either way, so why not be polite and give everyone the option of attending?
4. Communicate clearly
This is so important as not to cause any confusion, so you don't have 200 texts from guests asking you questions.
In your invitation suite, include the After Party on your RSVP card so you can have an accurate headcount to ensure you have enough food ordered, etc.
Also include a Details Card which lists information about the After Party. For example, on the Details Card below, we listed information about the entire event, including "Transportation for all guests will be provided to the bride's family home for an extended reception. Trust us, you don't want to miss this one".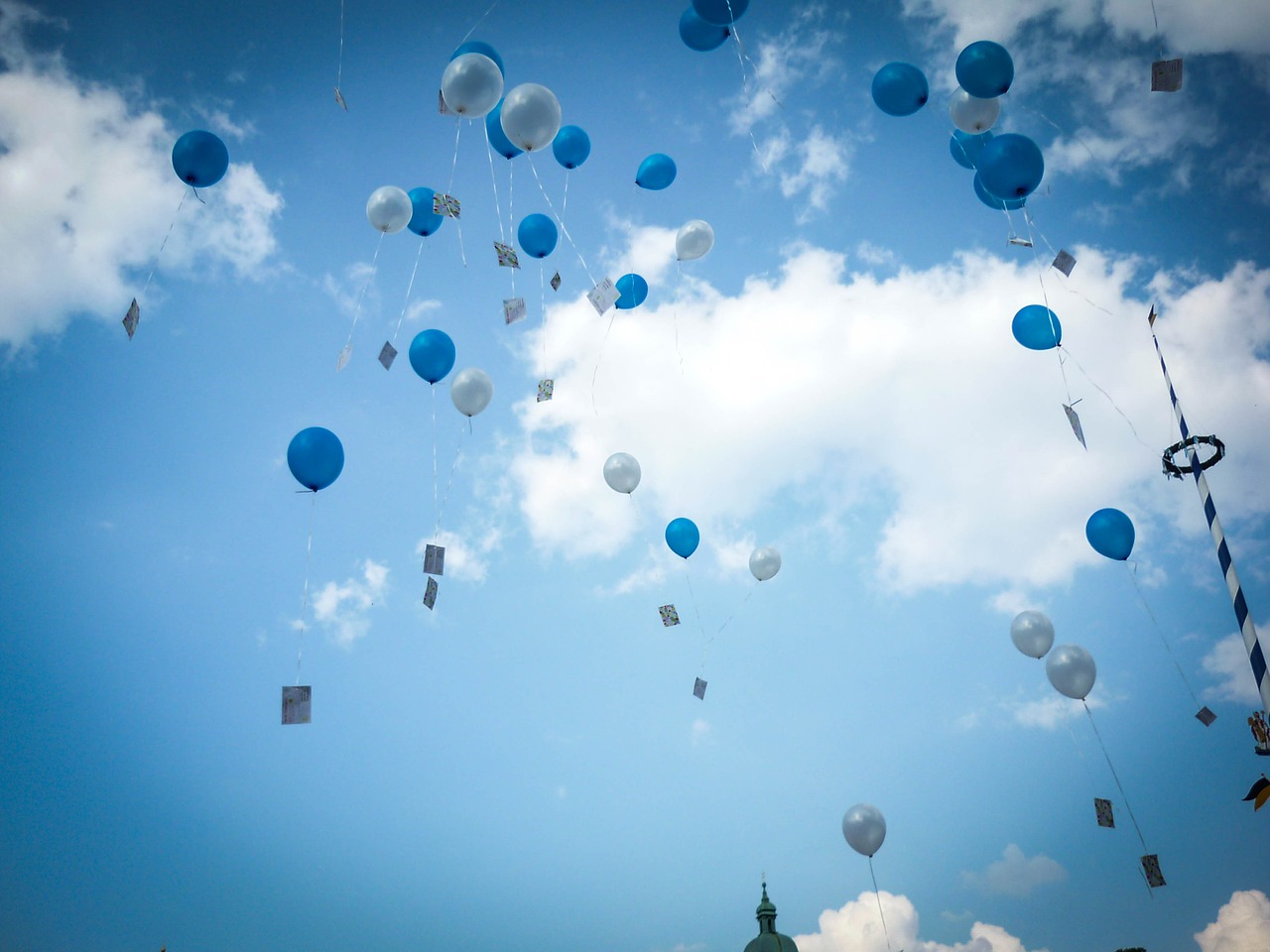 5. Up the party vibe – no matter your wedding theme
The motif of your post-reception soirée is completely up to you; however, we highly recommend emphasizing a more casual atmosphere. If your wedding was a black-tie affair, don't be afraid to go with a more dance floor-centred feel.
Maybe your honeymoon is in Hawaii, so you decide to serve colourful island cocktails and provide grass skirts to guests. Perhaps you and your sweetie had an affinity for the 1920s, and you'd prefer a speakeasy vibe. Whatever your creative decision, make it fun and carefree!
6. Feed your friends – again
It's only appropriate if you're asking revellers to stay longer, to offer up another batch of culinary choices. Per the point above, this menu doesn't have to be as elegantly put together as that of your formal dinner – you can coordinate the food with your theme. After all of the dancing at your reception, your friends and family have probably worked their appetites right back up. They'll appreciate the late-night options!
Along with making sure your guests arrive and depart safely, another key wedding after-party idea is making sure they have some food in their bellies, considering they probably 1) have been drinking for six hours or more and 2) haven't eaten in four hours or more. (Wedding math!)
Don't worry about offering a budget-busting farm-to-table menu here, though—simple, affordable, diner-inspired late-night snacks are the perfect antidote to too much champagne and exactly what late-night partiers crave.
Consider some of our favourite wedding finger food ideas, like mini grilled cheeses, paper cones full of french fries, sliders, tacos, or even a bunch of delivery pizzas served by the slice. Anything salty, yummy and fuss-free!
Depending on your after-party venue, you may even be able to hire a food truck for a couple of hours and have them park on-premises. Whatever you choose, your slightly-less-hungover self (and friends) will thank you in the morning.
7. Include an activity 
Yes, many of your guests will want to keep hitting the dance floor at your post-wedding celebration, but some may want to switch up the activities.
We love the idea of including karaoke, casino games, or other entertainment as just a few wedding after-party ideas. Your guests will enjoy having an alternative to dancing, especially if their feet are tired from rocking out for hours straight.
8. Save your college traditions for this part of the day
If there are any less-than-savoury celebratory tactics your school friends would like to invoke, this is the time to do so.
Some sororities or fraternities have chants or specific games reserved for big milestones – like weddings – and seeing as you'll most likely be in the company of others your age and level of humour, these practices will presumably go over well with the after-hours crowd.
9. Provide safe transportation to and from 
If you're hosting the after-party anywhere but your wedding venue, you must have a transportation plan for your (likely drunk) guests to get there and get home safely when the party finally ends.
They're still your guests, after all, which means they're still your responsibility—and adding more cocktails into the mix means no one should be behind the wheel.
Either extend your wedding transportation rental, or check to see if the city where you'll be partying has cabs, Uber, Lyft, or any other on-demand car service.
Taking care of your guests' safety and experience is essential to a successful and memorable event. Provide transportation from their hotel to the ceremony + reception location and the After Party.
From there, make sure to have transportation on hand so guests can depart the After Party whenever they wish and enjoy safe travels back to their room.
If any of these options are available, spread the word liberally to all your after-party guests—you can even call a lineup of cars yourself and herd your guests into them one-by-one, like an extremely well-dressed bellhop. Safety first! (Seriously.)
10. Be comfortable
Whether this means changing into a second – or third, or fourth – gown, or slipping off your high heels and donning a comfortable pair of flip-flops: go for it. If your pinned-up hairstyle has been bothering you for a few hours, take it down.
Never mind if your lipstick smudges or you get a little sweaty: imagine it's the last few dances of prom night, and enjoy the last leg of your journey down the aisle!
When the wedding finally wraps, and the promise of a laid-back, stress-free party with your pals beckons, the last thing on your mind is probably going to be wriggling out of your wedding dress or attire and into another outfit.
But trust us on this: You'll be glad you did when you're not at the dry cleaners a week later reviewing pizza sauce stains on your $3,000 beaded wedding gown.
So, before you hit the after-party, hurry into the bridal suite one last time with a 'maid and a trusted Adult (that's a trustworthy Adult-with-a-capital-A, like your mom, auntie, mother-in-law—you get the picture), de-gown yourself, hang and bag it, and have the Adult whisk it away to safety.
Even better, it is a perfect opportunity for you to don one last fun 'n' flirty bridal-white look—so go crazy! Maybe a crop top-and-skirt combo or a comfy-cute romper. The only rules for after-party dressing? No Spanx, no boob tape, no stress!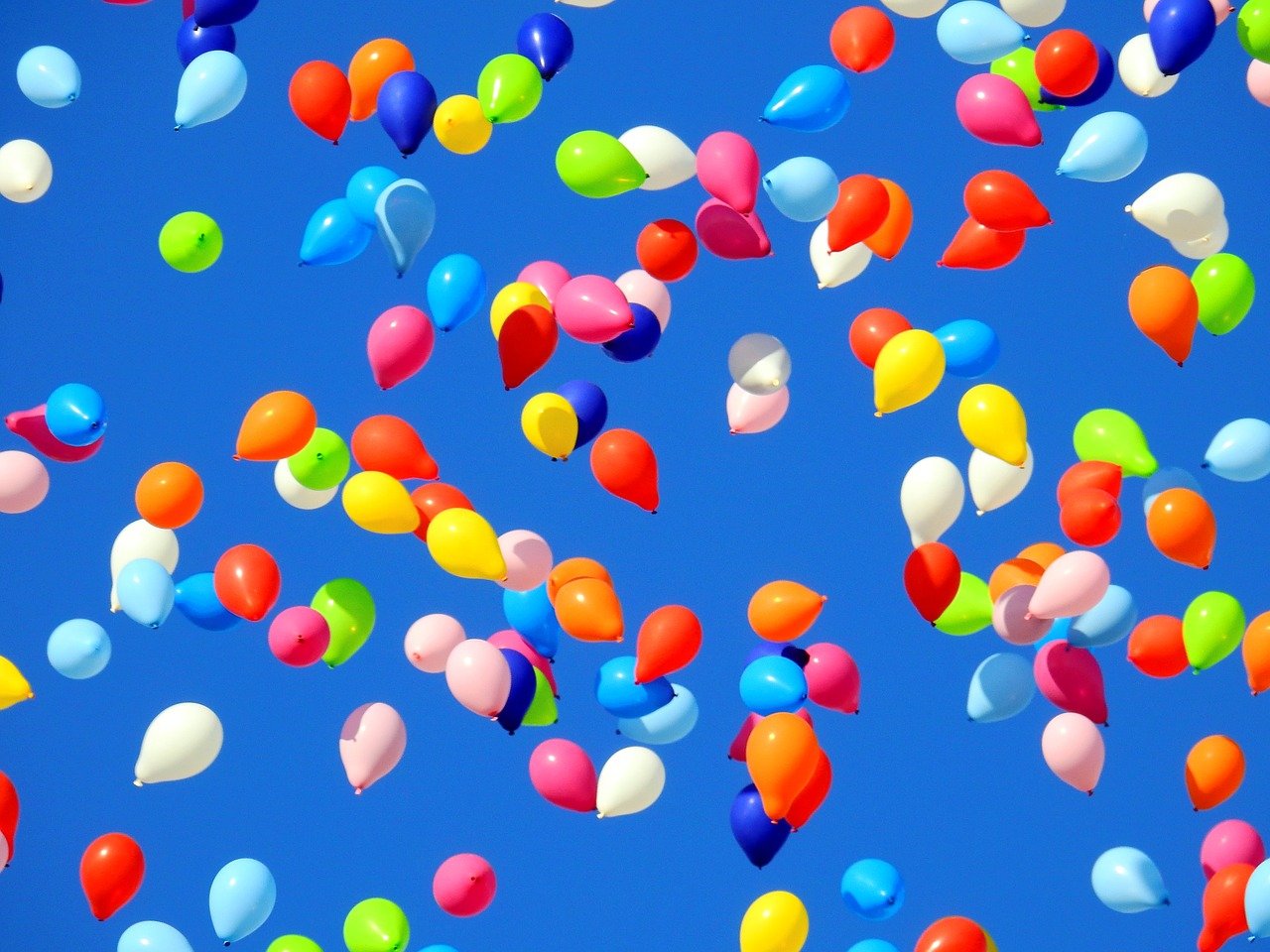 11. Invite your photographer
Think about the fun, in-motion photos you'll get from this part of your day. Granted, they may be left out of your formal photo album, but it's important to have memories of the silly moments mixed in with the sentimental ones.
12. Don't forget the after-after-party 
We're talking about the post-wedding brunch. While it may seem extra to have both an after-party and a next-day brunch, remember that these two events serve different purposes.
The wedding after-party is to continue the celebration, while the post-wedding brunch is to help your guests recover from the previous night (hello, hangover!) and say farewell to guests who may be heading home.
This is particularly important if you're hosting a destination wedding, but it's also a good idea to throw a brunch for a hometown wedding as well.
13. Wow factor
To create a truly memorable experience, wow guests with an entirely different design for the After Party. For example, you'll see that for Ashley and Joe's wedding below, they had a very beautiful and romantic ceremony and reception at a country club and then invited their guests to a super modern, all-white after-party at a private estate.
14. Be you and have fun 
Yes, you're expected to follow a few formalities at your wedding (namely, don't drink too much, and be sure to chat with every guest), but at your wedding after-party bash, you should feel free to relax and decompress.
Enjoy your first night "out" as newlyweds, and don't get caught up in making sure everything is perfect or everyone is having the best time—just let the pressure melt away and focus on soaking in those last few hours of your wedding day.
If you feel like hosting an after-party is something that might cause undue stress that you won't be able to disconnect from, consider asking your bridesmaids and groomsmen to plan it for you, or, if you'd rather celebrate your evening alone with your spouse in your honeymoon suite, you shouldn't even feel pressured to throw an after-party at all—the guests who wish to continue the revelry will find a way with or without you, trust me.
However, you choose to close out your night, make sure it's something that makes you happy and won't cause anxiety because that's so not the point! One more thing? Feel free to leave your after-party whenever you like—there's no need to be the last people there!
After-Party Ideas That Will Keep the Party Going
1. Heart Sign
Denote your post-reception venue with a subtle neon sign, like this mini heart marker.
2. Recovery Kit
Send your guests home with a midnight snack and a recovery kit to guarantee that they feel great in the morning.
3. Fringed Dress
Fringe is arguably the best detail to have on your after-party attire—the dynamic accent is perfect for dancing.
4. Photo Wall
The photo ops don't stop when the reception is over. For the perfect backdrop for your after-party, look to this wall of neon heart "balloons."
5. Light-Up Glasses
Need an after-party accessory to upgrade your look? Make like these newlyweds and hit the dance floor in light-up heart-shaped glasses.
6. Pretzels
Pretzels and mustard are a match made in late-night snack heaven—they'll be a hit with your guests.
7. Custom Sign
Mark your after-party DJ's booth with a custom neon sign.
8. Live Band
Just because the reception is over doesn't mean the music has to stop. Ask your wedding band to play after hours—make sure they work a few greatest hits into the setlist to make your after-party even more upbeat than the main event.
9. Dance Party
When it comes to after-party must-haves, dancing is one of them. Get all of your guests to the floor with props, like the streamers seen here, to ensure the fun doesn't end until it has to.